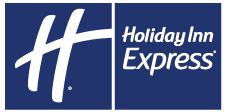 Holiday Inn Express Sault Ste Marie
Recepção do hotel:
1-705-7598200
Fax do hotel:
1-705-9429500
Ficha informativa do hotel
Check-in | Check-out
Check-In : 3:00 PM
Check-Out : 11:00 AM
Idade mínima para o check-in: 19
Check-out mais tarde disponível
Localização
Tipo de Localização: }
Cidade mais próxima: Sault Ste Marie
Distância do hotel: 3.11 MI/ 5 KM KILOMETERS
Fuso horário local : GMT-5
Política de hospedagem com animais
São permitidos animais de serviço
Regrettably, we do not accept your beloved furry friends. We do have local kennels located close by if you should choose to board your pet. Please call hotel for information and fees. Guide dog or service animals are more than welcome on property.
Idiomas falados pelos funcionários
Acesso à Internet
O serviço padrão de internet com fio é gratuito para todos os associados Elite do IHG™ Rewards Club
O serviço sem fio de acesso à Internet é gratuito para todos os associados IHG™ Rewards Club.
Estacionamento
Estacionamento de cortesia com autoatendimento disponível
Complimentary Guest Parking. Please note, large vehicles and vehicles with trailers may need to arrange alternate accommodation for parking. Contact the front desk for details.
Instalações
3 Andares
115 Apartamentos e suítes

6 Suítes
115 Apartamentos para não fumantes

Corredor interno
Acessibilidade
Todas as entradas/portas
Our wheel chair accessible rooms meet ADA requirements and are beautiful, spacious and comfortable. The bathrooms are large and have roll in showers and shower wands that can be height adjusted or handheld.
Cartões de crédito
American Express
Visa
Master Card
Diners Club
Carte Blanche
Descobrir
Proximidades
Agawa Canyon Tour Train
Searchmont Ski Resort
Essar Centre
Restaurantes
Café de cortesia no lobby
Bufê de café da manhã de cortesia disponível em Quartos executivos, Suítes e Quartos
Horário: 6:30 AM-9:30 AM
Rota de carro
Sault Ste Marie - Regional Airport (YAM)
:
Airport is 30 mins / 19.60km from hotel. 1. Turn left on Airport Rd/HWY-565. 2. Turn right onto 2nd Line W/HWY-550. 3. Turn right onto Korah Rd. 4. Turn left onto Lyons Ave. 5. Turn right onto Huron St/HWY-17B. Continue to follow HWY-17B E. 6. Turn right onto Bay St. 7. 320 BAY STREET is on the left.