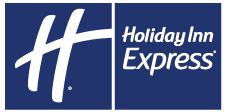 Holiday Inn Express & Suites Anaheim Resort Area
Otel Resepsiyonu:
1-714-8442801
Otel Faks:
1-714-4002099
Otel Olgu Tablosu
Check In | Check Out
Check-In : 3:00 ÖS
Check-Out : 11:00 ÖÖ
Minimum Check-In Yaşı: 18
Geç Check out Bulunur
Yer
Konum Türü:Bu otel bir tatil köyü (resort) konumdadır
En Yakın Şehir: Fullerton
Otele Mesafesi: 3 MI/ 4.83 KM MILES
Yerel Saat Dilimi: GMT-8
Evcil Hayvan Politikası
Hizmet hayvanlarına izin verilir
Personelin bildiği diller
Çince
İngilizce
Hintçe
Rusça
İspanyolca
Ukraynaca
İnternet Erişimi
Oda, Süit, İş Merkezi, Genele Açık Alanlar ve Toplantı Alanları'de Standart Hızlı Kablosuz Erişim Mevcuttur.
Kablosuz İnternet hizmeti tüm IHG® Rewards Club üyelerine ücretsizdir
Otopark
Valet Parking only effective November 1, 2018. Check with Valet attendants at the podium upon arrival to check in your vehicle. Valet parking is $20.00 per night, for first vehicle + 17% tax. Second vehicle is $25.00+17% tax. Max 2 vehicles per room.
Tesisler
Katlar: 5
100 Misafir Odaları ve Süitler

96 Süit
1 Sigara İçilmez Oda

İç Koridor
FEMA Tesis Numarası: CA0536
Kredi Kartları
American Express
Visa
Master Card
Diners Club
Carte Blanche
JCB
Discover
Akşam Yemeği
Lobide Ücretsiz Kahve
Ücretsiz Açık Büfe Kahvaltı Mevcuttur: Yönetici Odaları, Süit ve Oda
Saatler: 6:30 ÖÖ-9:30 ÖÖ
Sürücü Yol Tarifi
Los Angeles International Airport (LAX)
:
From LAX: Take the 105 freeway east, to the 605 south, to the 91 freeway east to the 5 south. Exit Harbor blvd. Turn right at the exit and left on the first road, Manchester. Follow Manchester, we are the third business on the right.
John Wayne Airport Orange County (SNA)
:
From SNA – John Wayne Get on CA-55 N from Airport Way and stay on the 55 N for 11 miles. Take the exit onto I-5 N toward Santa Ana. Drive on the I-5 N for about 7 miles and take the Harbor Blvd exit toward Ball Road. Turn left onto South Harbor Blvd and left onto Manchester Ave. Destination will be on the right
Long Beach Airport (LGB)
:
From LGB – Long Beach Get on the I-405 S from Donald Douglas Dr and N Lakewood Blvd. Follow the 405 S for about 13.6 miles. Keep right to continue on CA-22E/Garden Grove Freeway and follow signs for Garden Grove for about 7.3 miles. Take the exit toward Harbor Blvd south. Turn left on Harbor Blvd., and right on Manchester after about 3.5 miles
Ontario International Airport (ONT)
:
From ONT – LA/Ontario Get on CA-60 W from East Airport Drive and S Grove Ave. Stay on the 60 W for about 12.1 miles. Keep right to continue on CA-57 S, following signs for Santa Ana for about 14.7 miles. Take the Katella Ave exit, turn right on Katella Ave., turn right onto S Anaheim Way, slight left onto Manchester Ave, merge onto S Manchester Ave., continue on Disney Way, turn right onto S Cle
Burbank Bob Hope Airport (BUR)
:
Take the 5 freeway south. Exit Harbor Blvd. Turn right at offramp, then turn left on the first road, Manchester. We are the third business on the right.