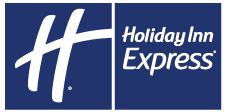 Holiday Inn Express Atlanta NE - I-85 Clairmont
Otel Resepsiyonu:
1-404-2481550
Otel Faks:
1-404-9299938
Otel Olgu Tablosu
Check In | Check Out
Check-In : 3:00 ÖS
Check-Out : 11:00 ÖÖ
Minimum Check-In Yaşı: 21
Geç Check out Bulunur
Yer
Konum Türü:Bu otel şehir merkezindedir
En Yakın Şehir: Atlanta
Otele Mesafesi: 8 MI/ 12.87 KM MILES
Yerel Saat Dilimi: GMT-5
Evcil Hayvan Politikası
Hizmet hayvanlarına izin verilir
Special Needs animals are welcomed with proper documentation. ADA Only No comfort animals allowed
Personelin bildiği diller
İngilizce
Almanca
İspanyolca
İnternet Erişimi
Standart kablolu İnternet hizmeti tüm IHG® Rewards Club Elite üyelerine ücretsizdir
Kablosuz İnternet hizmeti tüm IHG® Rewards Club üyelerine ücretsizdir
Premium İnternet Ücreti: 0 USD
Otopark
Ücretsiz Self Servis Otopark Mevcuttur
Günlük Self Servis Otopark Ücreti: 0 USD
Parking features include an open air self parking lot, 24-hour security, and unlimited in/out privileges. Parking at the hotel is complimentary and based upon availability. Bus parking is also complimentary and must be pre arranged.
Tesisler
Yenilenen Genele Açık Alanlar: 2011
Yenilenen Misafir Odaları: 2011
Katlar: 4
İç Koridor
FEMA Tesis Numarası: GA0491
Erişilebilirlik
Self Servis Engelli Karavan Otoparkı
Otel Girişi
Tüm Girişler/Kapılar
Kayıt Alanı
Each floor has two dedicated wheelchair accessible rooms. We have one room that has a roll in shower and other rooms have a shower chairs. Each wheelchair accessible room has taller toilets, handrails, and lowered counters.
Kredi Kartları
American Express
Visa
Master Card
Diners Club
Carte Blanche
JCB
Discover
Yakınlarda Neler Var
Georgia Aquaruim
World of Coca Cola
Stone Mountain Park
Carter Center
Legoland Discovery Center
Fernbank Natural History Museum and IMAX theater
Akşam Yemeği
Lobide Ücretsiz Kahve
Ücretsiz Açık Büfe Kahvaltı Mevcuttur: Yönetici Odaları, Süit ve Oda
Saatler: 6:30 ÖÖ-9:30 ÖÖ
Sürücü Yol Tarifi
Atlanta Hartsfield Jackson Airport (ATL)
:
I 85 North through downtown. Stay on I 85 until you reach the Exit 91, Clairmont Rd. Take a left off of the Exit onto Clairmont Rd. THe hotel is located across from Sams Club on the left hand side of the street.
Peachtree Dekalb Airport (PDK)
:
Exit airport left on Clairmont traveling south for 3 miles. Hotel is on the right hand side 1 mi past Buford Highway across the street from Sams Club.