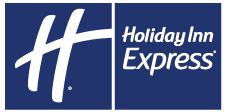 Holiday Inn Express Andover North-Lawrence
Otel Resepsiyonu:
1-978-9754050
Otel Faks:
1-978-6877122
Otel Olgu Tablosu
Check In | Check Out
Check-In : 3:00 ÖS
Check-Out : 11:00 ÖÖ
Minimum Check-In Yaşı: 21
Geç Check out Bulunur
Yer
Konum Türü:Bu otel bir banliyö konumdadır
En Yakın Şehir: Andover
Otele Mesafesi: 1 MI/ 1.61 KM MILES
Yerel Saat Dilimi: GMT-5
Evcil Hayvan Politikası
Evcil Hayvanlar Kabul Edilir
Hizmet hayvanlarına izin verilir
Gecelik Pet Ücreti: 25 USD
Holiday Inn Express Andover North Lawrence is dog and cat friendly and makes certain you will not have to leave Fido at home. Pet Fee: 25 Dollars Pet Pet Per Night Limit 2 dogs.
Personelin bildiği diller
İnternet Erişimi
Oda, Süit, İş Merkezi, Genele Açık Alanlar ve Toplantı Alanları'de Standart Hızlı Kablosuz Erişim Mevcuttur.
Kablosuz İnternet hizmeti tüm IHG® Rewards Club üyelerine ücretsizdir
Standart Kablosuz İnternet Ücreti: 0 USD
Premium İnternet Ücreti: 0 USD
Otopark
Ücretsiz Self Servis Otopark Mevcuttur
Tesisler
Katlar: 5
İç Koridor
FEMA Tesis Numarası: MA5016
Erişilebilirlik
Self Servis Engelli Karavan Otoparkı
Tüm Girişler/Kapılar
Kayıt Alanı
We have 7 spacious ADA roomseach with a single double bed. For additional Accessiblity Details please contact hotel directly to accommodate your needs.
Kredi Kartları
American Express
Visa
Master Card
Diners Club
Carte Blanche
JCB
Discover
Yakınlarda Neler Var
Harold Parker State Forest
Valley Forum Ice Skating Rink
Rockingham Park Mall
Lowell Memorial Auditorium
Tsongas Center at UMass Lowell
Fenway Park-Boston
Peabody Essex Museum
Historic Newburyport
New England Aquarium
Canobie Lake Park
Historic Salem / Lexington / Concord
Merrimack Premium Outlets
Akşam Yemeği
Lobide Ücretsiz Kahve
Ücretsiz Açık Büfe Kahvaltı Mevcuttur: Yönetici Odaları, Süit ve Oda
Saatler: 6:00 ÖÖ-9:30 ÖÖ
Sürücü Yol Tarifi
Logan International (BOS)
:
Take I-93 N towards Concord NH. From I-93 take the I-495N exit - exit #44A- Towards Lawrence. Merge onto I-495N. Take the Rt-114 E exit - exit 42A - towards Middleton. Merge onto Winthrop Ave / MA - 114 .
Manchester, NH (MHT)
:
Take the I-293 S ramp towards Concord. Take the I-93 S exit towards Salem / Boston. Merge Take the I-495 N exit -exit #44A- towards Lawrence. Take the RT-114 E exit - exit #42A- towards Middleton.