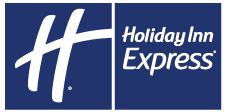 Holiday Inn Express Northampton - South
Otel Resepsiyonu:
44-371-9021627
Otel Faks:
44-1604-432832
Otel Olgu Tablosu
Check In | Check Out
Check-In : 3:00 ÖS
Check-Out : 12:00 ÖS
Minimum Check-In Yaşı: 18
Geç Check out Bulunur
Yer
Konum Türü:Bu otel bir banliyö konumdadır
Yerel Saat Dilimi: GMT+0
Evcil Hayvan Politikası
Evcil Hayvanlar Kabul Edilir
Hizmet hayvanlarına izin verilir
Gecelik Pet Ücreti: 20 GBP
Small Pets are allowed 20 per night charge will be applied Please contact the Hotel to inform them when bringing a pet.
Personelin bildiği diller
İngilizce
Fransızca
Almanca
Lehçe
İspanyolca
İnternet Erişimi
Oda, İş Merkezi, Genele Açık Alanlar ve Toplantı Alanları'de Standart Hızlı Kablosuz Erişim Mevcuttur.
Kablosuz İnternet hizmeti tüm IHG® Rewards Club üyelerine ücretsizdir
Standart Kablosuz İnternet Ücreti: 0 GBP
Premium İnternet Ücreti: 5 GBP
Otopark
Ücretsiz Self Servis Otopark Mevcuttur
Our car park offers ample spaces for our guests.
Erişilebilirlik
Tüm Girişler/Kapılar
Wheel Chair accessible rooms are on every floor of the Hotel
Kredi Kartları
American Express
Visa
Master Card
Diners Club
Carte Blanche
Discover
Business Advantage
China Union Pay
Yakınlarda Neler Var
Silverstone Circuit - 19.3 km
Althorpe House - 21.4 km
Santa Pod Raceway - 33.3 km
Royal & Derngate Theatre - 8.5 km
Collingtree Park Golf Course - 3.4 km
Castle Ashby Gardens - 17.9 km
Stoke Bruene - 6.3 km
Northampton Saints Rugby Club - 10.1 km
Sixfields Stadium - home of Northampton FC 8.5 km
Delapré Abbey, Grade II listed - 5.8 km
Delapré Park, country park and concert venue
Milton Keynes Bowl (The National Bowl) - 27.8 km
thecentre:mk Shopping Centre - 24.6 km
Akşam Yemeği
Ücretsiz Açık Büfe Kahvaltı Mevcuttur: Oda
Saatler: 6:30 ÖÖ-9:30 ÖÖ
Parti için bize katılın
Her Gün''da Akşam Resepsiyonu
Saatler: 12:00 ÖÖ - 12:00 ÖS
Sürücü Yol Tarifi
London Luton Airport (LTN)
:
Follow signs for M1 North once on the M1 north Exit at J15. Follow signs for Grange Park
East Midlands Airport (EMA)
:
Follow signs for M1 South once on the M1 south Exit at J15. Follow signs for Grange Parkeas
London Heathrow (LHR)
:
Take M25 and exit at junction 21 Follow signs for M1 North once on the M1 North Exit at J15. Follow signs for Grange Park