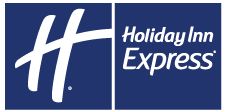 Holiday Inn Express & Suites Lee's Summit - Kansas City
酒店櫃台:
1-816-6002405
飯店傳真:
1-816-6005411
飯店資料表
登記入住 | 退房
入住:4:00 下午
退房:11:00 上午
最小報到年齡:21
提供延後退房服務
所在位置
地點類型:該飯店位於郊區
最近的城市:Lee's Summit
與飯店距離:1 MI/ 1.61 KM MILES
當地時區:GMT-6
寵物政策
可帶服務性動物
Must present certification paperwork at check in verifying service animals qualifications.
網際網路存取
所有 IHG® 優悅會精英會員可免費享受標準有線網路服務
提供標準速度無線網路 房間, 套房, 商務中心, 公共區域 與 會議空間。
所有 IHG® 優悅會會員可免費享受無線網路服務
泊車
提供免費自助停車
Free parking is available around the perimeter of the hotel in a well lit manner. Remove it, Lock it, or Loose it. Owner assumes all risk.
設施
已翻新的戶外空間:2017
已翻新的客房:2017
4 層
90 間客房與套房
室內走廊
FEMA 財產編號:MO5406
無障礙設施
休旅車無障礙自助停車服務
飯店出入口
所有出入口/門口通道
入住登記櫃檯
Mobile accessible guestrooms feature mobile accessible bath with grab bars and hand held shower; or a roll-in shower. All public areas are wheelchair accessible featuring beveled, flush thresholds; elevators are wheelchair accessible; bathroom facilities feature padded plumbing and adequate clearance beneath the vanity; route from wheelchair accessible parking to entrance of hotel is wheelchair accessible.
信用卡
American Express
Visa
Master Card
Diners Club
全權委託
JCB
發現卡
鄰近景點
B&B Movie Theatres
Legacy Park
Historic Downtown Lee's Summit
Summit Waves Outdoor Water Park
Powell Gardens
Summit Fair Shopping District
Paradise Park
用餐
大廳免費招待咖啡
Complimentary Breakfast Buffet Available in 行政客房, 套房 與 房間
服務時間: 6:30 上午-9:30 上午
行駛路線
Kansas City International Airport (MCI)
:
From Kansas City International Airport take I-29 South 18 miles toward Kansas City. Take Exit 3 to merge onto US-71 S and keep right. Drive 11 miles and take exit onto I-470 E, US-50 toward Lee's Summit. Drive 6.5 miles and take exit 7A onto Pryor Road, Blue Parkway. Continue along this road toward NW Ward RD. Turn Left on Innovation Parkway. The hotel is on your left