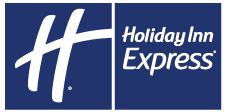 Holiday Inn Express & Suites Charleston NE Mt Pleasant US17
酒店櫃台:
1-843-2160000
飯店傳真:
1-843-9362937
飯店資料表
登記入住 | 退房
入住:3:00 下午
退房:11:00 上午
最小報到年齡:21
提供延後退房服務
所在位置
地點類型:該飯店位於郊區
最近的城市:Charleston, SC
與飯店距離:11 MI/ 17.7 KM MILES
當地時區:GMT-5
寵物政策
可帶服務性動物
No Pets Allowed. Service Animals properly trained to aid a person with a disability are welcome.
網際網路存取
提供標準速度有線網路 房間, 套房, 商務中心, 公共區域 與 會議空間。
所有 IHG® 優悅會精英會員可免費享受標準有線網路服務
提供標準速度無線網路 房間, 套房, 商務中心, 公共區域 與 會議空間。
所有 IHG® 優悅會會員可免費享受無線網路服務
Standard Wireless Fee: 0 USD
泊車
提供免費自助停車
Parking is free. However, hotel is not responsible for theft or damages to vehicles.
設施
3 層
103 間客房與套房
室內走廊
FEMA 財產編號:SC5336
無障礙設施
休旅車無障礙自助停車服務
預約制免費無障礙交通運輸服務
飯店出入口
所有出入口/門口通道
入住登記櫃檯
Main front Entrance is wheelchair accessible. Handicap parking available on the side of the building closest to the pool. Accessible by keycard only, so will need to check in prior to accessing through this door. Corridors and public restrooms are wheel chair accessible. Accessible Suites may be booked upon request, advance notice required in order to guarentee availability.
信用卡
American Express
Visa
Master Card
Diners Club
全權委託
JCB
發現卡
鄰近景點
Water Front Park Mt Pleasant
Boone Hall Plantation
Patriots Point Naval & Maritime Museum
Fort Sumter Tours
用餐
大廳免費招待咖啡
Complimentary Breakfast Buffet Available in 行政客房, 套房 與 房間
服務時間: 6:00 上午-9:30 上午
行駛路線
Charleston International Airport (CHS)
:
Start out going northwest on Stockade Ln toward N Highway 17/US-17 N. Turn right onto N Highway 17/US-17 N. Turn left onto Monaco Dr. Turn sharp right to stay on Monaco Dr. ake the 1st right onto US-17 S/N Highway 17. Merge onto I-526 W toward N Charleston/Savannah. Take the International Blvd - Airport exit, EXIT 16, toward Montague Ave. Turn right onto International Blvd.Keep left to terminal.