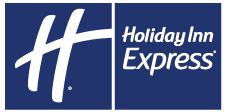 Holiday Inn Express & Suites Mountain Home
酒店櫃台:
1-870-4256200
飯店傳真:
1-870-4256227
飯店資料表
登記入住 | 退房
入住:3:00 下午
退房:11:00 上午
最小報到年齡:21
提供延後退房服務
所在位置
地點類型:飯店位於市中心
最近的城市:MOUNTAIN HOME
當地時區:GMT-6
寵物政策
可帶寵物
可帶服務性動物
寵物每次住宿訂金:35 USD
Pets allowed. There is a 35.00 dollar nonrefundable fee for the first pet per stay. Each additional pet is 10.00 dollars.
網際網路存取
提供標準速度有線網路 商務中心。
所有 IHG® 優悅會精英會員可免費享受標準有線網路服務
提供標準速度無線網路 房間, 套房, 商務中心, 公共區域 與 會議空間。
所有 IHG® 優悅會會員可免費享受無線網路服務
Standard Wireless Fee: 0 USD
泊車
提供免費自助停車
Well lit outdoor uncovered parking, bus parking available. electric chargers on light poles.
設施
已翻新的戶外空間:2011
已翻新的客房:2011
3 層
61 間客房與套房
室內走廊
FEMA 財產編號:AR5018
無障礙設施
休旅車無障礙自助停車服務
飯店出入口
所有出入口/門口通道
入住登記櫃檯
信用卡
American Express
Visa
Master Card
Diners Club
全權委託
JCB
發現卡
鄰近景點
Norfork Lake
Bull Shoals Lake
White River
Buffalo River
Twin Lakes Golf Course
Big Creek Golf Course
Norfork Fish Hatchery
Bull Shoals Caverns
Ozark Folk Center and Park
Blanchard Springs Caverns
用餐
大廳免費招待咖啡
Complimentary Breakfast Buffet Available in 行政客房, 套房 與 房間
服務時間: 6:30 上午-9:30 上午
行駛路線
Springfield-Branson Regional Airport (SPG)
:
NE on W Kearney St. Right on MO-744E. Left on N West BYP. merge to I-44E. merge to US-65 S via exit 82A. merge to US-60 toward Cabool. take MO-5 S exit toward MO-EE. Right on US -160/MO-5. Left on MO-5. Left on US-62 BR. Left on Cardinal Dr.
Little Rock National Airport (LIT)
:
W on Airport Rd. Merge to I-440W. Merge to I-30E via exit 138A. Merge to I-40W via exit 143A on left to Fort Smith. Take US-65 exit 125 to Harrison. Right on US-65. Right on US-412/US-62 becomes 62BR. Left on N. Cardinal Dr. Go 1 block.
Northwest Arkansas Regional Airport (XNA)
:
SE on Airport Blvd. Left on AR-264. Right on AR-112. Left on E Lowell Ave/AR-264. Right on S Bloomington St/US-71BR. Lift on US-412E toward Harrison. Left on US-62-65 N/US-412. Left on US-412/US-62. Becomes US-62BR. Left on N. Cardinal Dr. Go 1 block.
Branson Airport (BKG)
:
North to Branson Airport Loop. Right at Branson Airport Blvd. Continue to Branson Creek Blvd. Left at US-65 S. Left at US-412E/US-62E/US-65S. Left on US-412/US-62E. Go to US-62B E. Left at US-62B E. Left at N Collage St. Right on Coley Dr.