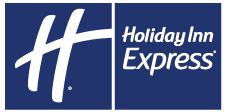 Holiday Inn Express & Suites Norfolk
酒店櫃台:
1-402-3791524
飯店傳真:
1-402-3791735
飯店資料表
登記入住 | 退房
入住:3:00 下午
退房:11:00 上午
最小報到年齡:21
提供延後退房服務
所在位置
地點類型:該飯店位於郊外
最近的城市:NORFOLK
與飯店距離:6 MI/ 9.66 KM MILES
當地時區:GMT-6
寵物政策
可帶服務性動物
No pets allowed. Service Animals covered Americans with Disabilities Act of 2010 are allowed. Please see the ADA website for clarification of what animals qualify as Service Animals and those that are Assistance Animals.
網際網路存取
提供標準速度有線網路 房間, 套房, 商務中心, 公共區域 與 會議空間。
所有 IHG® 優悅會精英會員可免費享受標準有線網路服務
Standard Wireless Fee: 0 USD
提供標準速度無線網路 房間, 套房, 商務中心, 公共區域 與 會議空間。
所有 IHG® 優悅會會員可免費享受無線網路服務
設施
已翻新的戶外空間:2019
已翻新的客房:2019
4 層
91 間客房與套房
室內走廊
FEMA 財產編號:NE0170
無障礙設施
休旅車無障礙自助停車服務
飯店出入口
所有出入口/門口通道
入住登記櫃檯
Our hotel offers an equally great experince for those needing wheel chair accessibility. Our spacious; lobby, hallways and breakfast area only add to the experince. If you are searching for a room with a Roll In Shower we have you covered, Stay Smart in Norfolk!
信用卡
American Express
Visa
Master Card
Diners Club
全權委託
JCB
發現卡
用餐
大廳免費招待咖啡
Complimentary Breakfast Buffet Available in 行政客房, 套房 與 房間
服務時間: 6:00 上午-9:30 上午
行駛路線
Karl Stefan Memorial (OFK)
:
1.Head south on S 20th St toward Market Ln 2.Turn left at US-275 N 3.Turn right at S 13th St/US-81 S 4.Turn right at S 13th St
Omaha Eppley (OMA)
:
As you leave the Airport take a Right onto Abbott Dr. which turns into John J Pershing Dr. Stay on this until you see Hwy 36. Take Hwy 36 until you see Hwy 275 West. This brings you directly to Norfolk. The hotel is on the right side of the roads.
Sioux City Airport (SUX)
:
Go NORTHEAST on OGDEN AVE, Turn LEFT onto MITCHELL ST. ,, Merge onto I-29 N , Merge onto US-20 W via EXIT 144B toward S SIOUX CITY 58.3 mi, Turn LEFT to US-81 S. 24.1 mi ,turn RIGHT onto US-275 W/W OMAHA AVE. Continue to follow US-275 W. 0.6 mi