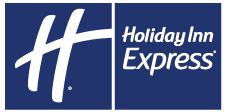 Holiday Inn Express & Suites Palm Bay
酒店櫃台:
1-321-2202003
飯店傳真:
1-321-2202034
飯店資料表
登記入住 | 退房
入住:3:00 下午
退房:11:00 上午
最小報到年齡:21
提供延後退房服務
所在位置
地點類型:飯店位於市中心
最近的城市:PALM BAY
與飯店距離:0.5 MI/ 0.8 KM MILES
當地時區:GMT-5
寵物政策
可帶寵物
可帶服務性動物
Pets allowed with nonrefundable fee. We allow 2 pets per room, each pet must weigh less than 35 lbs and pet fee depending on size of animal, ranges from 25.00 to 75.00, per pet per night. Pet agreement must be signed at check in. Limited rooms available.
網際網路存取
提供標準速度有線網路 房間, 套房, 商務中心, 公共區域 與 會議空間。
所有 IHG® 優悅會精英會員可免費享受標準有線網路服務
提供標準速度無線網路 房間, 套房, 商務中心, 公共區域 與 會議空間。
所有 IHG® 優悅會會員可免費享受無線網路服務
頂級網路費用:0 USD
泊車
提供免費自助停車
自行停車每日費用:0 USD
With ample parking space available , this hotel provides guests with free self parking. On request the hotel can assist with parking. Larger vehicles can be parked in the compound. Enough space to turn a trailor around. Idle for Boats, trailers & RVs'
設施
已翻新的戶外空間:2020
已翻新的客房:2020
4 層
室內走廊
FEMA 財產編號:FL6085
無障礙設施
休旅車無障礙自助停車服務
預約制免費無障礙交通運輸服務
飯店出入口
所有出入口/門口通道
入住登記櫃檯
All areas are ADA compliant
信用卡
American Express
Visa
Master Card
Diners Club
全權委託
JCB
發現卡
鄰近景點
Melbourne and Space Coast Beaches
Majors Golf Course
Kennedy Space Center
Brevard Zoo
Sebastian River Inlet
Maxwell King Center for the Performing Arts
Bass Pro Shop
用餐
大廳免費招待咖啡
Complimentary Breakfast Buffet Available in 行政客房, 套房 與 房間
服務時間: 6:30 上午-9:30 上午
行駛路線
Melbourne International Airport (MLB)
:
Exit Airport onto Air Terminal Pkwy - turn West on Nasa Blvd - South on Babcock St Tarvel South 6.6 Miles - Turn Right on Malabar Road . Land Mark - Ford Dealership just West of our Hotel .
Orlando International Airport (MCO)
:
Head NW on Airport Blvd 0.8 mi Merge onto FL-528 E via the ramp to Cocoa/Kennedy Space Center Partial toll road 30.7 mi Take exit 42A to merge onto I-95 S 32.0 mi Take exit 173 toward Malabar Rd SE 0.4 mi Turn right at Malabar Rd SE 469 ft