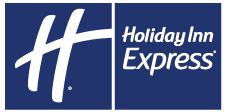 Holiday Inn Express & Suites Stamford
Recepción del hotel:
1-203-9785600
Fax del hotel:
1-203-9785601
Hotel Fact Sheet
Entrada | Salida
Registro de entrada: 3:00 p. m.
Registro de salida: 12:00 p. m.
Edad mínima de entrada: 21
Se dispone de check-out más tarde
Ubicación
Tipo de ubicación:Este hotel está en la periferia de la ciudad
Ciudad más cercana: New York City
Distancia del hotel: 45 MI/ 72.42 KM MILES
Huso horario local : GMT-5
Política de mascotas
Se permiten animales de asistencia
Service animals only
Idiomas que habla el personal del hotel
Acceso a Internet
Se dispone de conexión a Internet por cable de velocidad estándar en Habitaciones, Suites, Centro de negocios, Áreas públicas y Espacios para reuniones.
El servicio de internet estándar con cable es gratuito para todos los socios Elite de IHG® Rewards Club
Se dispone de conexión a Internet inalámbrica de velocidad estándar en Habitaciones, Suites, Centro de negocios, Áreas públicas y Espacios para reuniones.
Wireless Internet service is free for all IHG® Rewards Club members
Tarifa de Internet Premium: 0 USD
Aparcamiento
Cuota diaria de estacionamiento: 10 USD
We offer covered garage parking that is connected to the hotel with a clearance of 6 ft 2 inches. Self parking is $10 per night.
Instalaciones
5 Plantas
100 Habitaciones y suites

16 Suites
100 Habitaciones para no fumadores

Pasillo interior
Número de propiedad de la Agencia Federal para la Gestión de Emergencias: CT5086
Accesibilidad
Aparcamiento para furgonetas
Entrada del hotel
Área de registro
We want to make sure that our hotels meet all of your needs. This page provides information about the accessibility of this hotel's common areas as well as other accessibility features at this hotel. For more specific details, refer to Hotel Details tab & than under "Special Needs"
Tarjetas de crédito
American Express
Visa
MasterCard
Diners Club
Carte Blanche
JCB
Discover
Los alrededores
Scalzi Park
Stamford Twin Rinks
Restaurantes
Café gratuito en recepción
Se dispone de desayuno bufet gratuito en Habitaciones ejecutivas, Suites y Habitaciones
Horario: 6:30 a. m.-9:30 a. m.
Cómo llegar en auto
Westchester County Airport (HPN)
:
From Airport, Make right on to Rye Lake Ave. Take King Street (Route 120A) and enter Merritt Parkaway (Rt 15 N). Take Exit 34, Turn right on Long Ridge Road; Continue for apporx 2 miles. Make right on Summer Street. Hotel entrance is on left.
Laguardia Airport (LGA)
:
Take exit 14 toward Hutchinson Continue on I-95 (New England Thwy) 12.1 mi/ Turn right and take ramp onto I-95 S (Governor John Davis Lodge Tpke) 7.5 mi/ Turn left onto Cold Spring Rd (CT-137) 2.0 mi/ Continue on Long Ridge Rd 439 ft/ Turn left onto Bedford St 0.2 mi/ Head toward Bedford St on Marlou Ln 154 ft/ 2701 Summer St, Stamford, CT 06905-4320
John F. Kennedy Airport (JFK)
:
Take exit 14 toward Hutchinson Continue on I-95 (New England Thwy) 12.1 mi/ Turn right and take ramp onto I-95 S (Governor John Davis Lodge Tpke) 7.5 mi/ Turn left onto Cold Spring Rd (CT-137) 2.0 mi/ Continue on Long Ridge Rd 439 ft/ Turn left onto Bedford St 0.2 mi/ Head toward Bedford St on Marlou Ln 154 ft/ 2701 Summer St, Stamford, CT 06905-4320