CHÀO MỪNG BẠN ĐẾN VỚI
Holiday Inn & Suites Virginia Beach - North Beach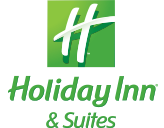 Holiday Inn & Suites Virginia Beach - North Beach
3900 Atlantic Avenue
Virginia Beach, Virginia
23451
United States
Nhận phòng: 4CH
Trả phòng: 11SA
Tuổi nhận phòng: 21
Virginia Beach - North Beach
3900 Atlantic Avenue
Khoảng cách từ sân bay
Đặt trước với chúng tôi lợi thế
Holiday Inn & Suites Virginia Beach - North Beach
Virginia Beach Oceanfront Hotel's Guests Have It All
From a private, oceanfront balcony to 250,000 gallons of aquatic adventure, the Holiday Inn® & Suites Virginia Beach - North Beach guests enjoy the perfect beach vacation in Virginia Beach. The resort's oceanfront location is a perfect, relaxing family retreat as the hotel offers everything under the sun.
Slide into our Splish Splash Lagoon, float along the indoor lay-Z-river or lounge with a favorite summer beverage at the oceanfront outdoor pool. The hotel's activity program, Splash Kamp, is the perfect place for your family. The arts and crafts, games and more will create unforgettable memories. Take a break from the sun and catch a quick flick in our 48-seat movie theatre.
Schedule your next meeting in our conference center, which offers 8,000 sq ft of meeting space, and treat your associates and families to a mini vacation in Virginia Beach. The resort's Office-on-the-Go and the free Wi-Fi access in the guest rooms help you stay connected and productive.
Enjoy the best of the beach as the hotel's guest in Virginia Beach. Inspired by 50 years of family tradition, the Isle of Capri offers fine Italian dining and stunning views of the Atlantic. The Square Whale is the ideal spot to enjoy moderately-priced poolside specialties. Want a great start? The Greenery Cafe's funky candy-colored atmosphere serves a buffet of breakfast delights. We look forward to welcoming you!
Đọc Thêm
Đọc ít hơn
Internet tốc độ cao miễn phí
Internet tốc độ cao miễn phí
Wireless Internet Available in Phòng ở, Suites, Trung tâm dịch vụ doanh nhân, Các khu vực công cộng và Các khu vực họp hành.
Dịch vụ Internet không dây miễn phí cho tất cả các hội viên của IHG® Rewards
Phí Internet không dây tiêu chuẩn: 0 USD
Xe đưa đón / Bãi đậu xe
Có bãi đậu xe tự phục vụ hàng ngày miễn phí
Chính sách đối với thú cưng
Chính sách đối với thú cưng
Thú cưng không được vào
Động vật hỗ trợ được vào
Sorry, NO PETS allowed.
Thẻ tín dụng
American Express
Visa
MasterCard
Diners Club
Carte Blanche
JCB
Khám phá
Cơ sở vật chất
Cơ sở không khói thuốc
Số tầng: 7
Tổng số phòng: 238
Số phòng Suite: 83
Số phòng không hút thuốc: 238
Số phòng dành cho người khuyết tật: 10
Hỗ trợ người khuyết tật
Các khu vực khách sạn dành cho người khuyết tật

Lối vào công cộng
null
Thang máy
Nhà vệ sinh công cộng
Bàn đăng ký
Cơ sở tập thể dục
Trung tâm dịch vụ doanh nhân
Hồ bơi
Số phòng họp thuận tiện cho người khuyết tật: 7
Các khu vực khách sạn có lối đi lại dành cho người khuyết tật từ lối vào dành cho người khuyết tật

Khu vực đăng ký
Phòng khách thuận tiện cho người khuyết tật
Trung tâm dịch vụ doanh nhân
Phòng họp
Cơ sở tập thể dục
Hồ bơi
Được khách sạn cung cấp

Bãi đậu xe tự phục vụ cho người khuyết tật
Bãi đậu xe van tự phục vụ cho người khuyết tật
Dốc thoải
Ghế tắm di động
TV có phụ đề
Điện thoại có TDD
Báo động/Cảnh báo trực quan trong phòng khách
Báo động trực quan/Cảnh báo trong không gian công cộng
Bộ dụng cụ liên lạc có cảnh báo bằng hình ảnh