Skip Navigation
English
|
|
|
|

Sign In

Book online or call: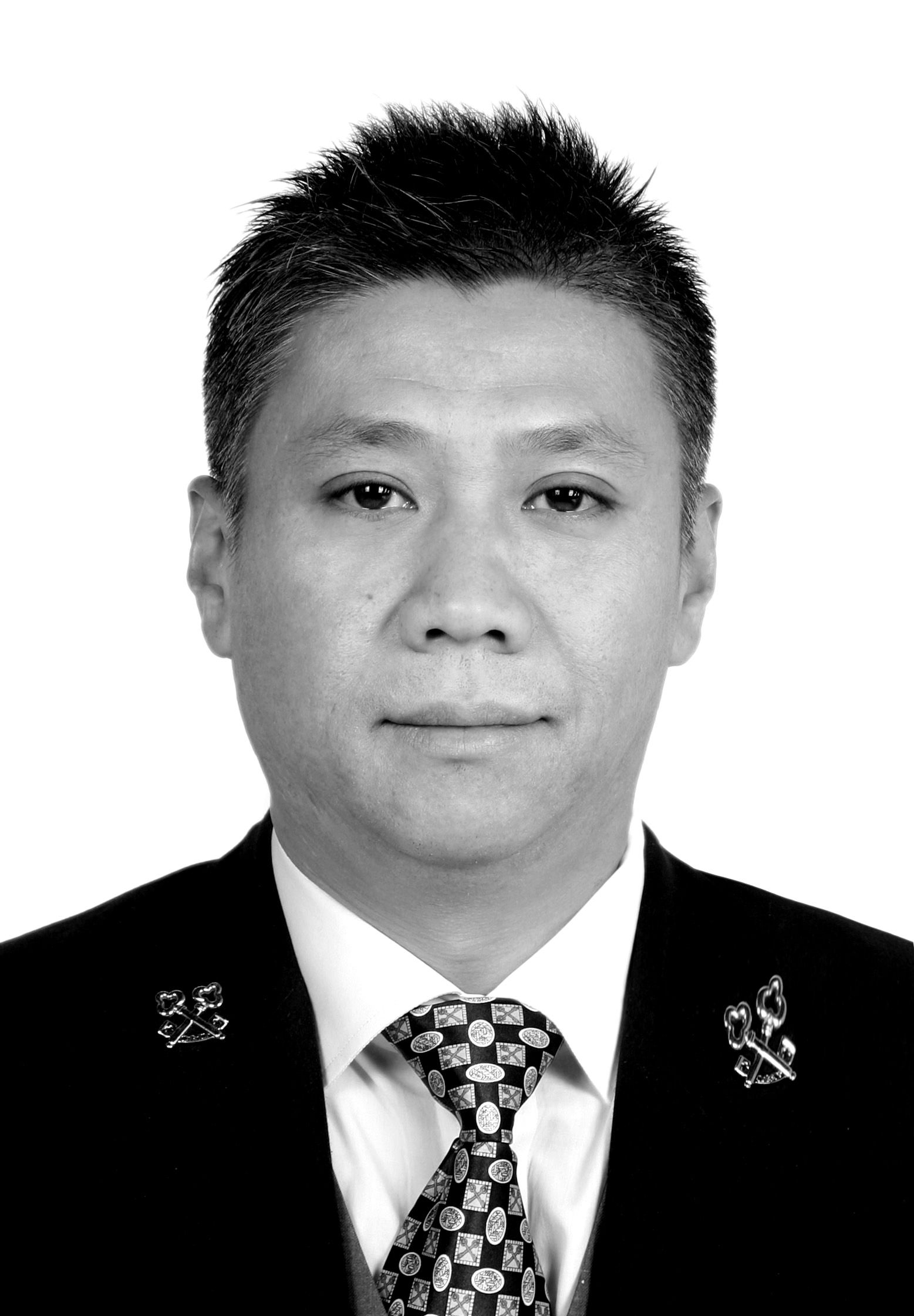 Insider Tips
LOCAL CULTURE
Climate of Beijing
Beijing is located in the warm temperature zone and has a continental climate. Annual rainfall averages nearly 700 millimetres, most of it comes in July and August. The frost-free period is 185 days.The average temperature throughout the whole year is 11.7℃. The average temperatures of the hottest month, July and the coldest month January range from 27℃and -4.6℃. The short seasons, spring (usually from February to April) and autumn (usually from August to October) are better seasons for visiting Beijing. The best time to visit Beijing is May, September and October, when people enjoy bright sunny sky and with few tourists crowding in the attractions. The four seasons in Beijing are distinct. Winter is dry and cold and has little snow, Summer is hot and rainy. If you come to Beijing in spring, you could wear jeans and sweater. You may also bring a warm cap because it is a little windy during this period. In summer the temperature could reach as high as 30 C. T-shirts and pants are the best bet. Sunglass and parasol are necessary to shelter from sunshine. Autumn is beautiful season in Beijing. But it is better to bring some heavy clothes with you. In winter, you should prepare a heavy woolen sweater, and a long wind coat or a down jacket. Generally there will be several heavy snowfalls each winter, so it is always wise for you to have anti-skidding shoes with you.
THE PREFERRED BUSINESS & MEETING PLACE WITHIN THE OLYMPIC BUSINESS DISTRICT
Recognized as the only international luxury hotel within the Olympic Business District, InterContinental Beijing Beichen is interconnected with the China National Convention Center. The Beijing International Convention Center (BICC), the Olympic Forest Park, National Olympic Stadium and China National Tennis Center are all within walking distance from the hotel.
HOTEL HIGHLIGHTS
Restaurant & Lounges

InterContinental Beijing Beichen features a variety of award-winning restaurants. Options include Café O2, an all-day dining café featuring interna...

Amenities & Services

Club InterContinental is our exclusive club lounge which offers guests a panoramic view of the Olympic Park, offering business or leisure travelers...

SPECIAL PACKAGES

There's always something special happening at an InterContinental hotel. Whether you are looking for a fun-filled getaway or a place to host your n...
InterContinental Beijing Beichen
8, Beichen West Road,

Beijing

,

100105

China, People's Republic Of

Front Desk

+86-10-84371188
Languages spoken by staff
German, English, Chinese
Pet Policy
No pets allowed
CHECK-IN

2:00 PM

CHECK-OUT

12:00 PM

Late Check out Available

Evening Reception Desk Open
Accessibility
Service animals allowed
5 Room(s) with Accessibility Standards
Parking
Guest Reviews
Rated

3.5

out of

5

 by

221

reviewers.
Rated

3.0

out of

5.0
装修老旧,服务不专业
酒店比较难找,外观不气派没有明显的大门。前台很小,而且服务人员不专业,觉得办理入住手续很乱。房间装修太老旧,还不如一般的快捷酒店,跟我印象中的假日酒店差距太大了。
10 July 2014
Rated

2.0

out of

5.0
 by
panpanmok
条件很一般,性价比不高
早餐质量不好,种类少,还有苍蝇到处飞,前台办理速度慢,房间无线网信号差,有烟味,房间设施老旧,位置指引不好,性价比不高。
01 July 2014
Rated

4.0

out of

5.0
 by
Miaomiaocat
服务好
清潔人員打掃得挺好,雖然住在九樓吸菸樓層,但是特別作了無菸處理,房間聞不到煙味或是殘留的味道。 本來覺得整個服務都不錯,但剛剛想起,前台服務的人員,女生比較貼心,有個男性資深員工則如一貫,較不耐煩。周四早上向前台女性服務人員反映,這兩天門口都被塞情色小廣告,而且樓層似乎都被塞,因為看到不少小廣告被踢到走廊,是否可以像瀋陽一樣,電梯插卡。女性服務人員正在記,說雖然他不能作主,但會協助反映,此時,那位男性資深員工竟然很不耐煩說,現在沒空,先去開發票....服務的水平讓人很無語,下次入住會特別留意他的名字,因為之前也曾遇過他服務不佳的類似狀況,曾向經理反映。 其他的員工服務狀況都不錯。 建議增加健身房
01 July 2014
Rated

1.0

out of

5.0
 by
Les747
Give it a miss!
I have nothing good to say about this hotel, the bar was under construction for the week that I was there, the food was horrible, the WiFi was non-existence, there was noise all night from outside, and there was no taxi service as the hotel is down an alley causing us to walk to the main road.
01 July 2014
Rated

1.0

out of

5.0
 by
jacknew
卫生条件差,服务三流。
前台工作人员服务态度差,对业务不熟悉,办理入住时间长。房间卫生条件差,服务三流。向值班经理反映问题,那种傲慢的,爱理不理的态度令人反感。这家酒店接团队,会议多了,可能对散客不在乎,所以不推荐这家智选假日。
30 June 2014
Rated

5.0

out of

5.0
 by
wh_0717
离地铁站很近
都还不错,价格适中,有点旧了,服务还行,离地铁站和国家会议中心很近,开会都住着,早餐一般,人很多,房间400多个,一开会吃饭,就是人多的很,
30 June 2014
Rated

2.0

out of

5.0
 by
Ninglee
希望加强服务和设施维护
入住时白金卡未识别,未升级。 续房时前台业务不熟悉,排队,续房用时近20分钟。 退房时人多,前台办理业务人很少。 房间淋浴花洒无法固定,提出后未解决。
29 June 2014
Rated

4.0

out of

5.0
 by
ukcuf
轻松整洁,毫不拘束
总体感觉很不错,但是房间不提供香皂和一次性剃须刀这事情让人耿耿于怀。 除此之外早餐咖啡只有一种,建议至少提供无咖啡因和含咖啡因两种供选择。
25 June 2014
Rated

4.0

out of

5.0
 by
Hugoago
好壞佔半
欣賞之處: 1. 床舖舒適 2. 環境衛生 3. WIFI免費及可靠 4. 提供IPHONE音樂播放及充電器 5. 員工服務態度好 有待改善之處: 1. 員工英語能力欠佳,未能解答外地旅客疑難。 2. 房內溫度稍低 3. 房內用品的數量未符合入住人數 4. 入住及退房程序效率較低 5. 早餐種類不多
24 June 2014
Rated

3.0

out of

5.0
地段有优势,客房整洁待提高
该酒店去奥运周边的展会等十分方便,虽然位置不大好找,但是出行还算方便。早餐品种虽然不多,但仍旧可以吃饱。客房的清洁感觉一般,应该可以有所提高。
22 June 2014
Rated

5.0

out of

5.0
 by
wj_0921
离国际会议中心近,价格适中!
离国际会议中心近,价格适中!离国际会议中心近,价格适中!离国际会议中心近,离国际会议中心近,价格适中!价格适中!离国际会议中心近,价格适中!离国际会议中心近,价格适中!
22 June 2014
Rated

3.0

out of

5.0
 by
vonhero
居然没有积分
建议不论何种渠道订房,都给予优悦会积分,建议不论何种渠道订房,都给予优悦会积分,建议不论何种渠道订房,都给予优悦会积分
21 June 2014
Rated

2.0

out of

5.0
 by
DCDCDC
Poor Service
Poor Check out Service, give yourself one hour to prepare for checkout
17 June 2014
Rated

4.0

out of

5.0
 by
apple2
服务一流
check in及check out很快,地理位置也较方便,到火车站和机场都距离不太远,酒店上网速度快,作为商务出行还是蛮方便的。
17 June 2014
Rated

3.0

out of

5.0
 by
Brenda18
Room with a view.
The hotel is hidden away and at first glance you wonder where you are going. We were upgraded so we had a big spacious room with a great view. We had no fridge in the room but once we asked for one it arrived. The bed was one of the most comfortable beds we had had in China. The noise at night in our room was terrible. Eventually we realised it was coming from a skate park not far from the hotel. The music from this blared out till about mid night! We would recommend you ask for a room that faces in. We do believe that those rooms are smaller.
15 June 2014
Rated

3.0

out of

5.0
早餐不错,设施陈旧,房间没有冰箱
早餐品种不算丰富,但是口味还比较合适。适合商务的酒店,对旅游来说设施稍差了点。房间内没有冰箱是一大缺陷。另外房门的隔音太差了。走廊的声音可以直接传到房间。另外停车场收费实在是麻烦。
05 June 2014
Rated

4.0

out of

5.0
 by
Qoo0
Convenient Hotel Location
Convenient Hotel Location Free Breakfast Clean Guest Room Many TV Channel Sufficient Shower Water
31 May 2014
Rated

5.0

out of

5.0
 by
Chyan
Comfortable bed and great service.
Comfortable bed and great service. The room is clean and quiet, very good the business traveling staying.
29 May 2014
Rated

2.0

out of

5.0
 by
Ninglee
Very Noisy on Parkview Rooms side
There's a KTV on the parkview rooms side. Every midnight especially on the weekend.
26 May 2014
Rated

3.0

out of

5.0
 by
tichrist
Quiet room good staff, but no Air conditioning
Had great experiences with the staff, very helpful and even came running out of the building after we left to update us on information. Got smiles from many of the front desk people every time they saw us. Helped in many ways since we don't speak Mandarin. When we asked for things missing or needed for our room it always arrived within 10 minutes. For the heat we asked for a fan on the way to breakfast, it was in the room when we went back after breakfast. Rooms towards the center court yard are definately different sizes. We stayed twice in late April, early May. Different rooms and very different space in them. One room was really roomy and the other was quite small. Opening the window to the courtyard in the center did nothing to help with the heat in the room at night. Air conditioning was turned on for our use on April 30th. Unfortunately it was turned off at night so if you didn't get your room very cold during the day it was way to hot to sleep at night. if the air conditioning had worked all night the rating of this hotel would have been a 4. I gave 2s for the sleep quality and comfort. They would have been 4s if we could have been comfortable and not sweating all night. we would have gotten a good nights sleep.
17 May 2014
Rated

1.0

out of

5.0
 by
Max0727
Terrible
As a platinum membership, I was upgraded. BUT, they upgrade me to a corner room with lots of noise. Every night I heard the terrible singers and the terrible songs loudly. I CANNOT sleep at all. My worst experience ever!
14 May 2014
Rated

4.0

out of

5.0
 by
Lady K06
room rating
The room was spacious enough with a comfortable bed and a clean bathroom. They met all requirements based on the rate I was quoted.
13 May 2014
Rated

2.0

out of

5.0
 by
Ninglee
Should improve so much
Clean its floor The staff should improve the profession and some of them should mind their attitude. Some rooms are very noisy because they are near to a KTV.
11 May 2014
Rated

1.0

out of

5.0
 by
Shelarj
最差的一次IHG体验
出差半夜到北京,司机打电话到前台问路怎么走,前台接待指错方向,后续打了3个电话才找到认识路的人指了路 凌晨洗澡,没有热水,只有温冷的水,因为已经很晚了,也懒的要求换房或是检查了,就洗了个冷水澡,结果一晚没睡踏实 房间明显维护欠缺,卫生间墙壁上都是黑印,墙面裂缝明显 因为只住一天,入住的时候就办了checkout, 问前台小姐拿水单,小姐说还没有更新系统,需要第二天一早拿,解释了说第二天需要很早就去工作,担心来不及,小姐说会关照先把水单打印后我可以直接拿。 结果第二天一早拿房卡去换水单,前台很多人办入住,没人搭理,上前解释了情况询问能不能麻烦先打印,前台先生很不耐烦 因为实在来不及了,想放下房卡就走了,那位前台先生就忽然知道要搭理人了,很不友好的问几号房,有没有退,这样的服务已经 不是第一次在民族园店出现了 以后再也不会住这家酒店了
24 April 2014
Rated

1.0

out of

5.0
 by
Shelarj
入住洲际以来最差的一次体验
出差到北京,半夜落地,司机打电话问前台路线,前台小姐完全没有概念,指错方向,打了2-3次电话才搞清楚 给的房间看上去很脏,墙上有明显裂缝及污渍 早上洗澡没有热水,因为太晚了,也就没有要求换房,温冷的水冲了一下 前一天晚上是直接check out的,想要流水单,服务人员说给不了,第二天一早才有,有解释说第二天一早赶时间,担心慢,服务人员说会提早准备好,结果第二天一早过去排了很多人,解释了已check out,想拿流水但,服务人员不搭理,因为赶时间等不了,放下房卡就想走,服务人员还追问有没有结帐,感觉非常不友善 再也不会住这个酒店了
24 April 2014
Rated

4.0

out of

5.0
 by
robzhou_pla
除了服务水平都挺好
办入住时没有认出白金身份,也未知道房间升级。结账的时候开发票等了小20分钟,说了很多次开餐费,最后开始开成房费,由于赶时间最后也没空在从新开票就离开酒店了。业务能力实在太差。住的还是满符合express预期的。
21 April 2014
Rated

1.0

out of

5.0
非常糟糕,非常难受,非常可怕
这个酒店一半的客房都没有外窗,只有开向室内中庭的窗户,非常可笑。在天气转暖的情况下,竟然还没有空调!!!导致房间通风极差,闷热不堪,让人无法忍受。总之住这个酒店就是煎熬,大家千万不要预定!!我是IHG白金会员,这是我住过的最差的假日酒店!
19 April 2014
Rated

4.0

out of

5.0
 by
evenkay
经济适用酒店
整体来说是经济适用酒店。 1、前台服务比较细心,服务周到 2、房间空调设施感觉有些问题——北京已经比较热,但是还是以暖风为主,让人觉得不是特别舒服。 3、早餐菜色有限,并且在餐厅找不到服务员。所以有些事物短缺也没能及时补充。 4、位置虽然算不上偏,但是周围环境有点问题——民族园在施工一个地方,略微嘈杂。门口有污水,有气味。
16 April 2014
Rated

4.0

out of

5.0
适中价格,客房舒适
坐落于北京,应该可以算是适中的房价,客房有符合IHG舒适性,早餐不算丰盛,但与房价匹配是可以接受的。
14 April 2014
Rated

3.0

out of

5.0
较为陈旧,发票机坏了未提前告知
除非特别需要,不会选择这一家,设施陈旧,发票开不了,交通较为便利,离地铁站附近,打车也还算容易,其他一般
07 April 2014