Skip Navigation
English
|
|
|
|

Sign In

Book online or call: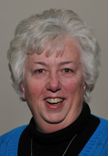 Insider Tips
LOCAL CULTURE
CHICAGO DINING
Because Chicago is still growing and earning its reputation as a vibrant city there has been a tremendous influx of restaurant openings. Many great Chef's have been lured by the possibilities of our city.
THE JEWEL OF CHICAGO'S MAGNIFICENT MILE
Experience modern comfort with a touch of 1920's splendour. This lovingly restored Chicago luxury hotel was once the 1929 Medinah Athletics Club. Part of Michigan Avenue's architectural elite, luxury details include ENO for wine tasting, recreated gold leaf murals and an ornate pool once used by Tarzan actor Johnny Weissmuller. Discover the best of Chicago within walking distance of museums, upscale shopping and theatres. Navy Pier, Shedd Aquarium and Oak Street Beach are minutes away.
HOTEL HIGHLIGHTS
Restaurant & Lounges

Befitting its exclusive North Michigan Avenue address, the InterContinental Chicago Magnificent Mile offers some of the best downtown Chicago resta...

Amenities & Services

One of Chicago's largest hotel fitness centres energises you with a state-of-the-art cardio room, a strength circuit, free weights, personal traine...

SPECIAL PACKAGES

There's always something special happening at an InterContinental hotel. Whether you are looking for a fun-filled getaway or a place to host your n...
InterContinental Chicago Magnificent Mile
505 North Michigan Ave

Chicago

,

IL

,

60611

United States

Front Desk

+1-312-9444100
Languages spoken by staff
Afrikaans, Arabic, German, Greek, English, Spanish, French, Hindi, Croatian, Indonesian, Italian, Japanese, Dutch , Punjabi, Polish, Slovene, Serbian, Tagalog, Chinese
Pet Policy
Guests with pets must reserve the Historic Tower. There is a 100USD fee, 50USD which is refundable. Dogs and cats without size restriction. Pets must be kenneled when guests are out of the room. Please contact hotel in advance to rent a kennel, if needed.
Pet Deposit $100.00 per stay
CHECK-IN

3:00 PM

CHECK-OUT

12:00 PM

Late Check out Available
Accessibility
Service animals allowed
34 Room(s) with Accessibility Standards
Parking
Guest Reviews
Rated

4.1

out of

5

 by

776

reviewers.
Rated

2.0

out of

5.0
 by
Gecko990
Maybe we should've told you that...
Have stayed here for years, as exhibitors for a show. Bring the kids, shop Michigan Ave and have seen all of the sites. This year, they forgot to tell us they tore down the parking. Oops! Now we were sent looking for a lot- found one five blocks away for 64 dollars a day! Then given a smoking room-do they even have those? I thought you can't smoke in Chicago? Waited an hour in the hall so they could clean it. Still reaked of smoke (mattress, curtains, rug...). Given another room with a voucher to have four eat breakfast. Oh, kids eat for free anyway- not much in entice for loyal customer. Staff was great, as always except for manager. She was just snippy.
December 11, 2013
Rated

5.0

out of

5.0
 by
mammacat
great experience
The room had plenty of room for three people to move around. TV good; internet good. Staff very knowledgeable. Hotel had direct walkway to the Merchandise Mart which was wonderful! No coats to check, no extra parking expense (other than what the hotel already charges). Lots of restaurants within walking distance as well as many right in the Merchandise Mart. Getting our car from the valet on Sunday required a half-hour wait. We will plan accordingly the next time.
December 11, 2013
Rated

4.0

out of

5.0
 by
MM99
Great Chicago view. Good service. Adjoining rooms have poor insulation (noisy)
Overall good experience with great Chicago view. Love the indoor pool. Service is good. But poor room insulation, especially for the adjoining rooms that share a door in between. I can clearly hear all the conversations of my next door neighbors, so sleep can be easily disrupted. I don't know whether the non-adjoining rooms are soundproof.
December 9, 2013
Rated

5.0

out of

5.0
 by
ash28
spacious room with a great view
The hotel starts on the 15th floor. Staff was very courteous. My room on the 23rd floor was spacious and had a great view of the city.
December 8, 2013
Rated

1.0

out of

5.0
 by
Samip
Bad Service/ Irrelevant charges
I did not have a good time at holiday inn. I was chared 45 dolalrs for the parking even though I did not use it. I had mentioned it at the recepetion but still I did not get it back . The room was not clean . Shot glasses of someone who stayed before me were lying there. The bathroom door was not working ...a simple request for a menu card delivery at my room took 45 min
December 5, 2013
Rated

4.0

out of

5.0
 by
jrockk816
A night out with the kids...
We were taking our 3 children to a show at Chicago Theatre, and the location of the Holiday Inn @ the Mart is perfect for being able to walk, even with younger children. Because this was the first time our children had stayed overnight downtown Chicago, I asked the hotel staff if it was possible to have a room with a really nice view of the city. Despite the room we were given being one of the older rooms in the hotel (which we were told in advance was the tradeoff for availability of the view), the corner room view was amazing and our kids loved it, so we were very pleased. Thank you to the staff for adding to the enjoyment of our stay.
December 5, 2013
Rated

5.0

out of

5.0
 by
GMDO
Value and elegance
Our room with a skyline view was wonderful. Best downtown view in Chicago. Loved the view from the Cityscape Bar, too. Pool and other amenities really appreciated. Very nice staff. And the rate was excellent. Walking distance to the Opera, which had brought us to Chicago.
December 4, 2013
Rated

5.0

out of

5.0
 by
MandM2
nice room with great city view
5 stars- room and staff. Nice evening celebrating!
December 4, 2013
Rated

5.0

out of

5.0
 by
Rick1948
Friendly Staff and a great location and amenities!
The Holiday inn - Chicago Mart Plaza gives the Holiday Inn brand a good name with its great veteran staff of friendly, attentive, people, perfect location, and superb amenities and accommodations. It is our home away for home for every occasion, be it business, pleasure, meetings, and even our daughter's wedding reception 5 years ago!
December 4, 2013
Rated

5.0

out of

5.0
 by
Jham318
My first choice in Chicago
I really enjoy staying at this property and have on numerous occasions. It's my first choice when travelling in Chicago.
November 25, 2013
Rated

5.0

out of

5.0
 by
Niprah35
Anniversary Stay
Woderduuly surprised with a corner suite that had been completely remolded. Because we are within walking distance of State Street, Michigan Avenue, Moe's Cantina, John Barleycorns', Harry Carey's, Mortin's, and too many more to mention, there are so many memories we have created over the years here. The staff is outstanding and it must be a great place to work because several have been here for years. The theater district is also close. This is our first choice for any Chicago stay over.
November 24, 2013
Rated

5.0

out of

5.0
 by
addededge
Last Minute
Loretta helped us get a last minute reservation after our flight was cancelled. The hotel is close to many downtown attractions. I can't wait to come back for a longer stay. Thanks again Loretta
November 20, 2013
Rated

5.0

out of

5.0
 by
kijeli
Great view
The staff was great. Parking was a nightmare! Room overall was ok, but needs maintenance.
November 20, 2013
Rated

5.0

out of

5.0
 by
jy1234
Stunning views with stellar service
Came here for business. Was pleasantly upgraded to a corner room. AMAZING views of downtown Chicago area, especially along the river. There was a conference going on, but hotel handled my individual stay well. Didn't get a feeling of being overcrowded or having staff members stretched too thin. Awesome large, clean, glass-enclosed shower. Treats Platinum members well. Can't beat the convenience of being right next to Merchandise Mart. You don't even need to walk outside with the walkway on 2nd floor. Would definitely pick this Holiday Inn over other ones in the area from my previous stays in Chicago.
November 19, 2013
Rated

5.0

out of

5.0
 by
Mully52
Beautiful views and great service
My first stay at this Holiday Inn- Chicago Mart Plaza was very enjoyable. Little issues with the heat and alarm clock were fixed immediately. This was an updated room that was classy and the bathroom divine. Especially liked the stainless steel square sink. The view of the Chicago city skyline was awesome. I will be back.
November 18, 2013
Rated

5.0

out of

5.0
 by
Chrissy
Nice hotel nice location
I have stayed at three different IHG properties in Chicago. This one is by far the nicest. The location is great because you can walk to the Merchadise Mart building next door and catch the train. The hotel was very nice. The rooms are older style but have been updated with newer features. I ate in the hotel restaurant in the evening and the food was excellent. I recieved a large plate of food that I could not finish. The lobby is very inviting with a waterfall wall. Many people just hung out in the lobby because it was so relaxing. I would definetly stay here again.
November 18, 2013
Rated

5.0

out of

5.0
 by
Vicky51
Great Service
I picked this hotel for the view and the view from the 23rd floor at night was fantastic. We took our son and daughter-in-law for their anniversary and they loved it. The service was great and the staff was very friendly and helpful. We were originally booked on the 16th floor, but the view was not that good. The front desk was more than happy to move us to a higher floor. The food was too pricey, however we were provided with a list of places that were more reasonably priced. There was a lot of places within walking distance and cabs were readily available.
November 17, 2013
Rated

4.0

out of

5.0
 by
Krissy89
Happy with my stay
I am pleased with the lobby as soon as you walk in. It is very nice, however I was not aware that there is two different type of rooms the old rooms and the new rooms. The old rooms are nice but the beds are horrible! I think the hotel should update every room. Also they should make sure the maids are checking everything to be cleaned. I opened my ice bucket and it was full of trash. Made me second guess if the beds were clean linien. But overall I loved it. The location and my view was AMAZING of the skyline! I would visit again only if I get to stay in a modern room.
November 17, 2013
Rated

5.0

out of

5.0
 by
Wrona
Wonderful room and excellent Dining
The room was beautiful and the staff was extremely helpful. I had my daughters wedding here and they treated us wonderfully. It was a worry free weekend and our every need was met.
November 16, 2013
Rated

4.0

out of

5.0
 by
cdvc1216
Service good but very noisy
The staff were very helpful and pleasant. The room itself was very clean. However, even though I was on the 22nd floor, I was kept awake most of the night by sirens, trains, and other traffic noise. It was awful. The food was excellent. The only other downside is that this is the only hotel I have EVER stayed in that charged to use their business center. On top of that, the printer malfunctioned while I was trying to print my boarding pass and when I went to the front desk about it, the clerk very kindly printed it for me but I was still charged for the use of the business center even though I could not accomplish what I needed! What a rip-off! Have never seen this in DC, Atlanta, or any other metro area. Since I had to fly in, will not use this hotel again if I return as I will also have to fly again and need to print a boarding pass. Cannot afford that type of charge.
November 15, 2013
Rated

5.0

out of

5.0
 by
SunshineDet
Comfortable bed and staff very pleasant
Very nice Hotel, bed was so comfortable! Walking distance from everything and everywhere we went. The staff was very nice, helpful and knowledgable of all the places we needed to go. We plan to stay here again next year!
November 15, 2013
Rated

5.0

out of

5.0
 by
Flaviusky
The best way to visit Chicago
This hotel's location is amazing. Right in the heart of Chicago and surrounded by 2 rivers and great downtown views. The service is great and the food superb!
November 15, 2013
Rated

5.0

out of

5.0
 by
DJ214
Great Staff, Location and service
You can't beat this location for access to the loop and theater districts. The staff are friendly and the concierge service is FABULOUS!!
November 14, 2013
Rated

5.0

out of

5.0
 by
rami84
Excellent Stay
I recommend this hotel if you are looking for a excellent stay, food, and location in the middle of the city.
November 14, 2013
Rated

5.0

out of

5.0
 by
Pet6
Excellent
Slightly quirky layout but once you get used to it brilliant. Lovely views from room and bar, very friendly staff, central position and covered access to Mart and Metra. Definitely stay again.
November 13, 2013
Rated

5.0

out of

5.0
 by
FrankieTheLion
Overall - a very nice hotel & a very convenient location
The room was spacious, the beds were comfortable, the shower was a little slow in producing hot water, the location was convenient. We had oatmeal for breakfast in the cafe, and it was good. The entry to our room faced the attrium, and in the evening (at about 10:30 p.m.) kids were shouting across the attrium to one another. Yipes! I went out to ask them to be quiet, and their parents were very cooperative. I think people sometimes forget that others are asleep at that hour. My husband and I wanted to check in and print our boarding passes and we used computers in the Business Center on the 15th floor. I had no difficulty checking in and printing my pass for American Airlines, but my husband, who was flying Delta, encountered problems. When we told the concierge about the problems, he curtly said that the system didn't work for Delta. So, Mr. Concierge, where was the sign that said "THIS SYSTEM DOES NOT WORK FOR DELTA"? We certainly would have been saved some time and needless effort if we had known. Overall, however, our stay at the Hollday Inn Mart Plaza was very satisfactory and we would recommend the hotel to others.
November 13, 2013
Rated

5.0

out of

5.0
 by
51nikki
Great view
Great views of downtown Chicago. Staff very friendly
November 13, 2013
Rated

5.0

out of

5.0
 by
Fore
Great location and decor of hotel/room
We stayed one night, we loved the room, service and location of this hotel. We has a great view of the river from our room, loved the decor of the hotel and room, great service, quick housekeeping requests,
November 13, 2013
Rated

5.0

out of

5.0
 by
KJM22
A long way from the Holiday Inn Motels of the 70s
As a child, my parents always picked Holiday Inns to stay when we traveled, due to the reputation and family accommodations. Even though the hotels are modern and a long way from the motor lodges of ears ago, the brand is still remarkable. I had the pleasure of staying at the Chicago hotel this past week for a conference. I was most impressed during the stay by every aspect of the services provided. The staff was amazing, not just helpful, but they went out of their way to be friendly. The service was fantastic for dining, for the conference, housekeeping, etc. the hotel sits on top of the Chicago -Tribune building, so it starts on the 14th floor. My only complaint was parking and having to walk so far to get to the car. Valet was not available and I had a guest with a disability. Chicago parking is terrible wherever you go, however. Also parking cost is ridiculous @ $45/night. Overall, a great stay and I will definitely be back for our next stay in Chicago!
November 12, 2013
Rated

5.0

out of

5.0
 by
Skipmcf
A great stay with wonderful views of Chicago
I attended a work related conference and stayed here, the conference hotel. I guess I wasn't expecting much but in the end was really impressed by the hotel. Overall it was very clean, peaceful (until the High School groups showed up on the day we were wrapping up). The room was clean and, as luck would have it, on the 23 floor facing north. I had an incredible view. So nice I left the curtains open all the time. The views on the opposite side had more of the city with the Willis tower (Sears Tower for us old timers!) viewable. I only ate at the restaurant once, and the food was wonderful. The hotel itself is within walking distance of the Millennium Park, the Sky Ledge and many wonderful restaurants. The staff were friendly and helpful as well. Always present, but never overbearing. Very friendly and always gave me a smile when I said hello. I would highly recommend this hotel.
November 12, 2013