Skip Navigation
English
|
|
|
|

Sign In

Book online or call: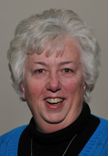 Insider Tips
LOCAL CULTURE
CHICAGO DINING
Because Chicago is still growing and earning its reputation as a vibrant city there has been a tremendous influx of restaurant openings. Many great Chef's have been lured by the possibilities of our city.
THE JEWEL OF CHICAGO'S MAGNIFICENT MILE
Experience modern comfort with a touch of 1920's splendour. This lovingly restored Chicago luxury hotel was once the 1929 Medinah Athletics Club. Part of Michigan Avenue's architectural elite, luxury details include ENO for wine tasting, recreated gold leaf murals and an ornate pool once used by Tarzan actor Johnny Weissmuller. Discover the best of Chicago within walking distance of museums, upscale shopping and theatres. Navy Pier, Shedd Aquarium and Oak Street Beach are minutes away.
HOTEL HIGHLIGHTS
Restaurant & Lounges

Befitting its exclusive North Michigan Avenue address, the InterContinental Chicago Magnificent Mile offers some of the best downtown Chicago resta...

Amenities & Services

One of Chicago's largest hotel fitness centres energises you with a state-of-the-art cardio room, a strength circuit, free weights, personal traine...

SPECIAL PACKAGES

There's always something special happening at an InterContinental hotel. Whether you are looking for a fun-filled getaway or a place to host your n...
InterContinental Chicago Magnificent Mile
505 North Michigan Ave

Chicago

,

IL

,

60611

United States

Front Desk

+1-312-9444100
Languages spoken by staff
Afrikaans, Arabic, German, Greek, English, Spanish, French, Hindi, Croatian, Indonesian, Italian, Japanese, Dutch , Punjabi, Polish, Slovene, Serbian, Tagalog, Chinese
Pet Policy
Guests with pets must reserve the Historic Tower. There is a 100USD fee, 50USD which is refundable. Dogs and cats without size restriction. Pets must be kenneled when guests are out of the room. Please contact hotel in advance to rent a kennel, if needed.
Pet Deposit $100.00 per stay
CHECK-IN

3:00 PM

CHECK-OUT

12:00 PM

Late Check out Available
Accessibility
Service animals allowed
34 Room(s) with Accessibility Standards
Parking
Guest Reviews
Rated

4.1

out of

5

 by

555

reviewers.
Rated

4.0

out of

5.0
 by
Mike72
Hotel downtown Chicago-Nice
I really like the history of the hotel and the updating of the rooms. With the hotel being as historic as it was, it was great. Just about anything the need is within easy walking. Being a Platium Priority Club member, I was treated very well. The only down side was the parking. $49 per night seems high, but it is Chicago and parking will cost you alot no matter what. I experience that wasn't the best was with the parking, but there was some really bad weather and record rains, so I didn't worry too much about it.
May 8, 2013
Rated

3.0

out of

5.0
 by
BillsInUP
Hotel was okay
Mattress & pillows were way too soft, had difficulty sleeping. Staff VERY polite & friendly, but watch if use concierge service. They have their own "tour" companies and wanted us to use one that was $25.00 MORE that the one we wanted. Breakfast was the usual fare of this hotel chain and was adequate. Housekeeping personnel were the BEST....
May 5, 2013
Rated

5.0

out of

5.0
 by
AMGJ
Great Staff
Great staff who never said no to any request. I asked for a small fridge and they brought it up immediately! Great breakfast with multiple choices. No recognition for Priority Club Members though. No free paper.
May 3, 2013
Rated

4.0

out of

5.0
 by
Smitty2936
Excellent Staff
Very attentive and helpful staff. They made our stay smooth and enjoyable. We would definitely stay at this property again. VERY close to center of activity on Magnificent Mile.
May 3, 2013
Rated

5.0

out of

5.0
 by
KendallJ
Great service and people
I stayed for a weekend and I felt like a very valued customer. The rooms were kind of small but for the price, the area and atmosphere, it was well worth it. I would most certainly recommend this hotel and I will be back. Thank you everyone.
May 3, 2013
Rated

3.0

out of

5.0
 by
Lindylou65
Great location and tiny room
I can recommend this hotel with caution. Our standard room was so tiny it only had 18" between the foot of the bed and the wall, which was also the pathway to the bathroom. There was a small chest in the closet, and it had a desk in the corner. We had requested a king leisure, but didn't get it. On the other hand, it was close to everything, which was more important to us. Ultra modern inside a period building.
May 3, 2013
Rated

3.0

out of

5.0
 by
Sally682
Not good
I had stayed at this hotel in December and was looking forward to a return trip because of the wonderful time before. This time was far from wonderful. My resveration was wrong, the staff was not very helpful and really did nothing to make the my stay any better. Last time i will stay at this location. Based on this time and my last several stays at IHG properties i am considering changing my choice of hotels/
April 30, 2013
Rated

5.0

out of

5.0
 by
Yogaman
Excellent Staff and Perfect Downtown Location
GREAT STAFF and Location in the heart of downtown easy links to transportation. Great room rates too!
April 25, 2013
Rated

5.0

out of

5.0
 by
Mack3408
Very comfortable and great service
Loved my stay there. I have to say that Cheryl, one of the maid cleaners working there, was fabulous and did a great job!
April 24, 2013
Rated

5.0

out of

5.0
 by
NurseV
Welcome Relief!
After spending a 4 nights in a 5 star hotel/conference center venue where I was nickel and dime-d for every service offered, I was glad to be able to come to the Holiday Inn Express for a night when my flight was canceled. Free wi-fi, free continental breakfast, a very small (but adequate) fitness room (free), GREAT service-- I was happy! The staff was friendly and prompt, my room met my needs well (the bed was DEFINITELY more comfortable!), and I was within walking distance of multiple places of interest in Chicago. The concierge ordered a taxi for me at the time specified, gave great recommendations for local restaurants and sight seeing hot-spots, and everyone was very accomodating! A MUCH better value than the conference center stint!
April 24, 2013
Rated

4.0

out of

5.0
 by
worldtraveler7
housekeeing great
The lady who cleaned our room did a great job. Outside of European hotels these are the smallest double rooms I have ever stayed in The street noise on the 8th floor bad, bring your ear plugs
April 24, 2013
Rated

5.0

out of

5.0
 by
cabel
Spring Break with son
The staff at this hotel were friendly and very helpful. While on my way to Chicago apparantly the visa card I brought with me had a fraud alert and was canceled while in transit. When I tried to check in the card would not work. They provided me a phone and space until I was able to get my visa company to allow me to use the card while in Chicago and only by swiped transactions. Not one of the staff even remotely made me feel as though I was lying when I said there was nothing wrong with my card. Very nice people and very understanding and patient with my concerns. Room was small but was only there for the musuems so that didn't matter to my son and I.
April 18, 2013
Rated

3.0

out of

5.0
 by
whyguy3
READ REVIEWS AND MAKE INFORMED CHOICE
I wish I had read most or all the reviews on this particular property. I wouldn't have been surprised as to what I discovered or experienced, mainly because most reviews were consistant with what others experienced. So lets start out with the room. Small. I was told it was about 200 sqare feet of room. And well, had I been booked in a room ending in 11 (example, 1411) then the room would have been only a mere 100 sqare feet. But to be fair, the room was decorated nicely. However, there is a lot I have come to expect from a Holiday Inn Express. This room fell short. Size and expectations. It did have a safe, which was nice. However, I could not unpack the luggage. No where to place the luggage except on the floor or on the bed. Priority club membership was not recognized. Honestly, that didn't matter to me. Mainly because I could care less about the free bottle of water or small bag of chips. The service by the staff and the breakfast was in line with Holiday Inn Express. Good service, and was much appreciated. Parking is an issue and expensive. However, I learned during my stay that its the city which controls parking rates and not the hotel. So thats not their issue. Would I stay at this hotel again? Maybe. If its on business and a short stay, then I may. The hotel does have a historical charm to it. But for pleasure, no.
April 16, 2013
Rated

4.0

out of

5.0
 by
Cunha
Nice location
Great location, heart of Magnificent Mile. Great cost
April 16, 2013
Rated

4.0

out of

5.0
 by
sooze
great small hotel
convenient little hotel in good Chicago location, staff extremely friendly and co-operative and willing to help.
April 15, 2013
Rated

1.0

out of

5.0
 by
Jmomma
Worst night ever
First off, I did not bring my normal wallet since I was traveling. Had my credit card, medical card, AAA card, but since I wasn't driving did not bring my drivers license. They would not let me check in. Seriously?! They would have put us on the street had my dd not had her credit card and license with her. She had to pay for the room. Inexcusable! The room was very tiny which is fine but the doors made a huge "boom" when closed and all night long I heard Boom, Boom, Boom. People talking outside the room at all hours. Sirens and horns going off all night. Clearly, not well insulated.
April 12, 2013
Rated

5.0

out of

5.0
 by
Mamaw
Great Service
Although the room was small (I knew that prior to booking), the hotel staff and service were great! Great location to everything, easy to walk to shopping, local sites; and easy to get a taxi. We had a great time!
April 11, 2013
Rated

4.0

out of

5.0
 by
Joshua2415
Holiday Inn Express - Miracle Mile
The location of the hotel is fantastic with easy access to Michigan Avenue and public transportation. The staff was extremely helpful, especially Fran who provided excellent restaurant recommendations and info for travel.
April 10, 2013
Rated

4.0

out of

5.0
 by
Graddo
Inexpensive basic hotel
The free breakfast was our main reason for choosing this hotel along with location. The location was great, and the breakfast on site made our trip less expensive and more convenient to get going in the morning. The rooms are terribly small though. If you're not spending much time in the room, they are manageable. For two people the single bedrooms are even smaller - like a large walk-in closet almost!! The two beds in a room are a bit larger, but still very small. The beds were comfortable, and the staff was very friendly and helpful. I would stay again for the price, location, cleanliness, and breakfast.
April 10, 2013
Rated

4.0

out of

5.0
 by
Sally658
Good Service
Hotel staff very attentive and cordial. Overall very enjoyable stay. My room was very very small, but probably not unexpected for Downtown Chicago.
April 9, 2013
Rated

5.0

out of

5.0
 by
cjfam
great service
great stay/ staff was attentive. Breakfast was good and staff attentive to needs
April 6, 2013
Rated

5.0

out of

5.0
 by
Graddo
Thanks Everyone!
My daughter and kids and I spent a few days in Chicago and we had a great time. Everyone at the hotel was extremely helpful and friendly, answering our questions about locations, etc. I took a fall outside a restaurant (watch that step outside Chili's) and got a few stitches, but all is well. Your staff was very considerate and asked if they could help. Anyone complaining about the room size is just too picky. It was compact, but we had a great time and the kids loved it! The breakfast was great--everything you would order in a restaurant and got us off to a good start each morning. We would come back again for sure, but I would watch my step next time! ps: rooms were immaculate every day.
April 5, 2013
Rated

5.0

out of

5.0
 by
lincar
Great Location
Good hotel for the money. Close to food, shopping and public transportation. Room was a bit small without a single chair, but I didn't fly to Chicago to sit in my room. I would stay here on my next visit to Chicago.
April 3, 2013
Rated

5.0

out of

5.0
 by
END22
Convenient location
Hotel is located two blocks from the Magnificent Mile. Room was small but adequate. Room was clean and comfortable. Breakfast was good.
April 1, 2013
Rated

5.0

out of

5.0
 by
BGangstad
Great Place to stay
I like the Hotel and it was very convenient to everything we came to see and experience. The Hotel staff was very friendly, accommodating and happy to help in any way. The rooms are clean and conforable and I especially like the view of downtown.
April 1, 2013
Rated

5.0

out of

5.0
 by
NCH12
Best experience!
My friend and I were recently in Chicago for spring break. After looking for several hotels, we found this hotel in particular to be the best value. Upon our arrival we were greeted by the front desk and check-in was quite simple. Our room was very comfortable and clean. In fact, house keeping was excellent and offered to completely change our bed after just one night. The day of our check-out the hotel offered to hold our luggage until it was time for us to leave. We found this quite helpful considering we had a 6 hour gap between our check-out and train departure home. We will definitely use this hotel again once were back in Chicago.
April 1, 2013
Rated

5.0

out of

5.0
 by
SMik
Great Staff and location
I have stayed here previously because of its location. The Staff were most congenial and helpful in every way! The room was small and cold despite thermostat adjustments. The reading lights that were attached to the headboard were marginal for reading; one did not stay in position. A nightstand would have been nicer. Pillows were marginal as well. Bed just okay. Overall it was an average experience. I thought the price was very expensive.
March 25, 2013
Rated

4.0

out of

5.0
 by
mike1109
Unbelievable Staff
I travel the country constantly with my job and although this trip was for leisure I had one of the best experiences with a staff and their service ever. It seemed like ever person on the staff from the front desk to the engineer was always in a great helpful mood and all were perfect with my children. I have to say one person on the staff in particular went well above and beyond to help us have a great trip (Kimmie). She saw a situation we were in that she could have easily turned the other way and gone about her normal routine but she stepped in and helped us to continue to have a great vacation.
March 25, 2013
Rated

4.0

out of

5.0
 by
VAMuck
Excellent location but not the best I've experienced
I always stay at Holiday Inn or Holiday Inn Express because I'm assured of excellence at all levels. There were several problems here: the shower curtain was set too high too keep the water from the shower in without great effort. It would not hurt to lower them another 4 to 5 inches. Additionally the rooms are not soundproofed well at all. You could hear the elevator going up and down all night and anyone walking in the hallways as well as the street noises all night. The rooms (we had a suite) were clean and very well maintained and when we had a problem with he heater, the response was outstanding. The staff were all wonderful and the food great and - the location for a visit during the St. Patrick celebration the best. So - if they just fixed the shower curtains, I would be okay with the noise. It is a lovely hotel of the old school so the sound issues are understandable.
March 24, 2013
Rated

1.0

out of

5.0
 by
LarryS
Never Again - Absolutely Horrible Room
This is the worst experience I have ever had at a Holiday Inn Express. After going out of my way to stay at Holiday Inn Express Hotels in order to collect points for free stays, Holiday Inn did NOT go out of their way to make my accomodations in Chicago a pleasant one to remember. But I will remember this one!!! The room was like staying in a box. The single small window we had opened up to the inside of brick walls. The so called couch was a bench seat with a cushion. The bathroom had a single sink with not place to set your toiletries on. They didn't even have a fold out stool to set your suitcase on. The large screen TV was attached to the wall right next to your bed. (Don't try to get up in the middle of the night to go to the bathroom .....you most likely will knock yourself out by hitting your head on the TV attached to the wall). NEVER AGAIN IN CHICAGO !!!!!!
March 22, 2013