Skip Navigation
English
|
|
|
|

Sign In

Book online or call: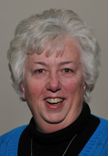 Insider Tips
LOCAL CULTURE
CHICAGO DINING
Because Chicago is still growing and earning its reputation as a vibrant city there has been a tremendous influx of restaurant openings. Many great Chef's have been lured by the possibilities of our city.
THE JEWEL OF CHICAGO'S MAGNIFICENT MILE
Experience modern comfort with a touch of 1920's splendour. This lovingly restored Chicago luxury hotel was once the 1929 Medinah Athletics Club. Part of Michigan Avenue's architectural elite, luxury details include ENO for wine tasting, recreated gold leaf murals and an ornate pool once used by Tarzan actor Johnny Weissmuller. Discover the best of Chicago within walking distance of museums, upscale shopping and theatres. Navy Pier, Shedd Aquarium and Oak Street Beach are minutes away.
HOTEL HIGHLIGHTS
Restaurant & Lounges

Befitting its exclusive North Michigan Avenue address, the InterContinental Chicago Magnificent Mile offers some of the best downtown Chicago resta...

Amenities & Services

One of Chicago's largest hotel fitness centres energises you with a state-of-the-art cardio room, a strength circuit, free weights, personal traine...

SPECIAL PACKAGES

There's always something special happening at an InterContinental hotel. Whether you are looking for a fun-filled getaway or a place to host your n...
InterContinental Chicago Magnificent Mile
505 North Michigan Ave

Chicago

,

IL

,

60611

United States

Front Desk

+1-312-9444100
Languages spoken by staff
Afrikaans, Arabic, German, Greek, English, Spanish, French, Hindi, Croatian, Indonesian, Italian, Japanese, Dutch , Punjabi, Polish, Slovene, Serbian, Tagalog, Chinese
Pet Policy
Guests with pets must reserve the Historic Tower. There is a 100USD fee, 50USD which is refundable. Dogs and cats without size restriction. Pets must be kenneled when guests are out of the room. Please contact hotel in advance to rent a kennel, if needed.
Pet Deposit $100.00 per stay
CHECK-IN

3:00 PM

CHECK-OUT

12:00 PM

Late Check out Available
Accessibility
Service animals allowed
34 Room(s) with Accessibility Standards
Parking
Guest Reviews
Rated

4.1

out of

5

 by

528

reviewers.
Rated

4.0

out of

5.0
 by
mike1109
Unbelievable Staff
I travel the country constantly with my job and although this trip was for leisure I had one of the best experiences with a staff and their service ever. It seemed like ever person on the staff from the front desk to the engineer was always in a great helpful mood and all were perfect with my children. I have to say one person on the staff in particular went well above and beyond to help us have a great trip (Kimmie). She saw a situation we were in that she could have easily turned the other way and gone about her normal routine but she stepped in and helped us to continue to have a great vacation.
March 25, 2013
Rated

4.0

out of

5.0
 by
VAMuck
Excellent location but not the best I've experienced
I always stay at Holiday Inn or Holiday Inn Express because I'm assured of excellence at all levels. There were several problems here: the shower curtain was set too high too keep the water from the shower in without great effort. It would not hurt to lower them another 4 to 5 inches. Additionally the rooms are not soundproofed well at all. You could hear the elevator going up and down all night and anyone walking in the hallways as well as the street noises all night. The rooms (we had a suite) were clean and very well maintained and when we had a problem with he heater, the response was outstanding. The staff were all wonderful and the food great and - the location for a visit during the St. Patrick celebration the best. So - if they just fixed the shower curtains, I would be okay with the noise. It is a lovely hotel of the old school so the sound issues are understandable.
March 24, 2013
Rated

1.0

out of

5.0
 by
LarryS
Never Again - Absolutely Horrible Room
This is the worst experience I have ever had at a Holiday Inn Express. After going out of my way to stay at Holiday Inn Express Hotels in order to collect points for free stays, Holiday Inn did NOT go out of their way to make my accomodations in Chicago a pleasant one to remember. But I will remember this one!!! The room was like staying in a box. The single small window we had opened up to the inside of brick walls. The so called couch was a bench seat with a cushion. The bathroom had a single sink with not place to set your toiletries on. They didn't even have a fold out stool to set your suitcase on. The large screen TV was attached to the wall right next to your bed. (Don't try to get up in the middle of the night to go to the bathroom .....you most likely will knock yourself out by hitting your head on the TV attached to the wall). NEVER AGAIN IN CHICAGO !!!!!!
March 22, 2013
Rated

4.0

out of

5.0
 by
Daryl1
clean & welcoming
Found everything to be quite good re:service to cleaning to food etc. If in Chicago again will book this hotel.
March 21, 2013
Rated

1.0

out of

5.0
 by
VM1234
Very poor customer service
I am a Platinum Member and stay a HI all around the world. This was one of the worst experiences staying at a Holiday Inn Express. The evening front desk person was very abrupt and gave incorrect information to the guests. My travel companions also had issues with the front desk. Due to being misinformed by the front desk, I decided to change rooms and forgot an item in a drawer; however, when I asked the hotel to go and retrieve the item, I was told there was nothing in the room even though no guests had to check into the room. When I inquired further I was met with abrupt answers. At no time did the hotel management even bother to speak to me about the incident (0nly the housekeeping department). The director of operations actually made a very strong suggestion that I had just misplaced it. The item being of sentimental value as well as monetary, I thoroughly checked through all my bags and luggage several times. Unfortunately, the item is still missing, but the hotel has done absolutely nothing. Even though the hotel is in an excellent location and is historic, I will not be gracing their premises again, not because of the missing item, but because of how poorly the situation was handled and the poor attitude of both front desk personnel and management.
March 18, 2013
Rated

3.0

out of

5.0
 by
Ifgravity1
Fair deal for the price
Ok, Here is a pro and con list about this hotel Pros 1. Great Location! 2. Reasonable Price 3. Free Breakfast 4. Friendly staff- they easily accommodated our early check in and late check out as well as providing us with a mini fridge shortly after arriving. 5. Upgraded TVs! 6. Trader Joe's literally across the street. 7. Rooms were clean. Cons 1. Rooms are tiny! Could not easily have 2 people in the room unless you are sleeping. 2. Very Loud! Noisy neighbors, housekeeping vacuuming and such at 8 a.m. Could hear conversations in the next room and heard anyone who walked down the hall. Heard neighbors shower. Heat and air was also very loud. 3. Room was stuffy. too warm or too cool. hard to get it just right, also shower made room steamy, did not seem to have a good fan system/ 4. Those upgraded tvs, they were installing them at 10:30 p.m. 5. Hard to get to from airport. Its either a long subway ride, which is a pain with luggage or an expensive cab ride or shuttle. 6. Nothing really wrong with the hotel itself with this one, but my husband smelled Pot once night at the hotel(which is non smoking) So overall the hotel was ok, it is good if you are a single traveler and want to be downtown. I was not feeling well during our trip and was unable to relax and rest because of all the noise.
March 16, 2013
Rated

3.0

out of

5.0
 by
FOAMTECH
Excellent location. Small room.
Very happy to find the location of this Holiday Inn Express adjacent to Magnificent Mile in Downtown. Cost was reasonable and all staff were very friendly. Sorry to say that the standard room is minute, with barely enough room to walk around the bed! If you are just using the room for sleeping, that is, a base for exploring the downtown area, it couldn't be bettered, but spend any time in there at your cost!
March 13, 2013
Rated

4.0

out of

5.0
 by
MelvinX
centrally located, historical landmark, new life
- very centrally located on magnificent miles - interesting contemporary decor - great room layout - good breakfast and free wifi
March 11, 2013
Rated

1.0

out of

5.0
 by
Bob5
Would you enjoy sleeping in a closet?
It is unforgivable that Holiday Inn allows this location to describe their facility on the Holiday Inn web-site, without stating that the rooms are so small, that you will need to walk sideways to move between your bed and the desk chair. Never before have I slept in a hotel room so small. I am an avid fan of Holiday Inn, and a Platinum member, so I fully understand what a Holiday Inn Express is, and what to expect. That said, this place has the smallest hotel room that I have ever stayed at. When I complained to the Manger On Duty, she said, "Oh, don't you know about this hotel"????? OMG! The bathroom sink was like a large waste-basket. There was no "lip" on the sink and nowhere to put your toilet kit, except on the toilet itself, if you closed the lid. The suitcases sat on the floor, and we had to step over them to get to the bathroom. None of this is an exaggeration and if you do enjoy sleeping in a closet, this is the place for you.
March 11, 2013
Rated

5.0

out of

5.0
 by
Chicagocity2013
Wonderful
I loved every minute in this place. It is very clean and close to everything. I will come again. The staff are wonderful.
March 7, 2013
Rated

1.0

out of

5.0
 by
Bob5
This is a micro-hotel pretending to be a real hotel !!!!!
I wish the hotel description had said, "this hotel has rooms that are so small, that you will need to walk sideways to squeeze between the bed and your desk. So cramped are the bathrooms that the sink is more of a bucket than it is a sink. There is nowhere to put your bathroom items as the sink has no level surface on it, its more of a big bucket." Now, imagine all of this and then think how bad it was to have two people in this mirco-room, and there was no place to put your two suitecases, except on the bed that you were sleeping in, or on the floor so you could trip on them in the night!!!!!!! Had I known this, I would never have stayed at this hotel. After one night in this micro-hotel, I asked for the manager. The lady at the front desk told me that she was the Manager on duty. I gave her my complaints and she said, "didn't you know about this hotel? The rooms are all very small". How can any hotel, much less Holiday Inn, put up a description and never mention that the hotel rooms are micro-sized??? Don't stay here if you are looking for an experience that is any better than sleeping in a shoe-box! I have never ever seen a hotel with rooms this small, and to not state this on the Holiday Inn web-site, is nothing better than a lie!
March 5, 2013
Rated

5.0

out of

5.0
 by
Shan77
Fabulous Staff
I stayed at the Holiday Inn Express-Magnificent Mile from 2/23/13 - 2/27/13. The hotel is nicely updated but it is the original Cass Hotel so while the rooms are nice they are on the smaller side. The set up makes good use of the space but, at least in my room, there was no desk which might be something to take into account if you are traveling on business. The best part about the hotel was the wonderful staff. We arrived along with a bunch of other guests checking inn and everyone was taken care of quickly and our bags were safely stored away until our room was ready (and they called our cell phone to let us know when the room was ready). We went to the concierge multiple times for restaurant suggestions, extra blankets, advice on travel times, etc., and each person on staff at the time provided wonderful assistance. The accommodations are nice and comfortable but the staff really makes this place!!
March 4, 2013
Rated

4.0

out of

5.0
 by
PreacherMan
Great get-away
Stayed three days in late February. Used points to pay for the stay. This is an older hotel, so rooms are not as large as new construction. That being said, the room was clean, comfortable and had all we needed: microwave, refrigerator, coffee maker and free internet. Staff was friendly and helpful. Breakfast was standard HIExpress fare. Each morning, the breakfast was the same. It would have been nice to have bacon instead of sausage one morning, but that's not a deal breaker for me. Hotel was clean and convenient to Michigan Avenue and public transportation. We would stay again.
March 2, 2013
Rated

4.0

out of

5.0
 by
Tin3
Chicago visit
Love the location - close to Michigan Ave, United Center, cool bars and restos Staff were great as well! Helped us photocopy my documents, very helpful with giving directions
February 28, 2013
Rated

4.0

out of

5.0
 by
Maddie27
Very small room but clean and great service.
This was the smallest room I have ever stayed in and I stay in quit a few motels. The room was very small and cramped but clean and the staff and breakfast was great. I didn't spend much time in the room so it was ok.
February 28, 2013
Rated

4.0

out of

5.0
 by
ForteFriday
Accidental Tourist Here
Stuck in Chicago due to the weather. Could not find a room near O'Hare. Came to my old stand-by on N. Wabash. No reservation, late at night, etc. They were able to accomodate us on the spot. Will always stay here in Chicago. Terrific value with great location.
February 27, 2013
Rated

4.0

out of

5.0
 by
BJB53
Chicago - Magnificent Mile
Location is excellent, parking is reasonable for downtown Chicago, rooms are small, retro 1960's contemporary, price is excellent for a Chicago property.
February 18, 2013
Rated

4.0

out of

5.0
 by
KC1Visitor
Good Value
Wife and I went for 2 day quick get away. Very close to all shops on Michigan Ave. Extremely friendly staff and helpful directing us to various places to visit and eat. Great value for the price, breakfast is pretty standard stuff to expect at Holiday Inn Express. Overall, was great value and location is perfect.
February 18, 2013
Rated

4.0

out of

5.0
 by
KH839
Good Location, BUT??
This was my first time to stay this hotel because of the location. My room was small but it was ok because I just needed to sleep. The front desk staff was ok but need to pay more attention to each customer's need especially the staff from the breakfast area. Failed to recognize for Priority Club Members.
February 18, 2013
Rated

2.0

out of

5.0
 by
tonlou
bad start
This was the first time I stayed at a hotel that I had to park my vehicle at the front door so the vallet person could park it. Nobody told me this when I made my reservation. So I parked in the lot that was adjacent to the hotel - just a few feet away. I go in the hotel and ask them about where I parked and she said I had to pull up to the door. In the mean time, I am now locked in to pay a minimum of $13, or whatever it was, plus the $44 to park over night in their parking lot, which is probably the same place I already parked. The room was very small and not very accomodating. The staff was friendly and helpful with everything else.
February 14, 2013
Rated

3.0

out of

5.0
 by
Lim123
Great Location for the price.
Great location for the price. The room was a little smaller than expected from a standard room and the walls are so thin that i could hear people walking and talking along the corridor. And also, when i requested for some toiletries, I was directed to a near by 7-11 store as they told me that they ran out of toothpaste and soap. Breakfast was really a disappointment. Staff could be a little more friendly when talking to guest as they dont really seem to be happy serving customers. But overall, my experience there was just an average.
February 14, 2013
Rated

5.0

out of

5.0
 by
BrooklineBob1
Terrific Staff
While a Holiday Inn Express may be a select service hotel, the staff exemplifies 5 diamond service at every interaction. Every single memeber of the staff had a smile, took the time to listen and offered to assist me if needed. I felt welcomed and valued. My only complaint would be that it was difficult to keep the room warm, but in fairness the temperature was in the teens. I would not hesitate to stay here again.
February 10, 2013
Rated

4.0

out of

5.0
 by
CDH26
Great staff, small room
Staff are very helpful, courteous, and professional. As others point out, the rooms are very small; however, the bed is comfortable and rest of room adequate. Very good location for everything we like to do. Thanks for making our stay satisfying.
February 8, 2013
Rated

5.0

out of

5.0
 by
Bayoutraveler
Good location and helpful staff
I was in Chicago regarding a family illness/crisis and this hotel was a good location for my stay. The staff was very attentive and the breakfast was good. The cinnamon rolls were fantastic! True, the rooms are small but mine was adequate for what I needed. Warning: If you are a smoker, the outside space provided is a dark, dirty alley. The weather was very cold so I was shown to an area in the alley by the dryer vent! I felt like a criminal hiding out in the dark alley, but my only crime is that I am a smoker, not a serial killer! My situation was not the time to quit smoking and I thought that better conditions/adjustments could have been provided, considering the weather. Otherwise, I would recommend this hotel to others.
February 7, 2013
Rated

5.0

out of

5.0
 by
Missy55
excellent stay
Husband and I celebrated our anniversary at this hotel and enjoyed it very much. two blocks to the Mile with lots of food choices around every corner. Had stayed there when it was the Cass and liked it then, so gald it is a Holiday Inn now. Room was warm and cozy. A great stay.
February 5, 2013
Rated

5.0

out of

5.0
 by
RetiredStephen
Small But Excellent
As a solo retiree, I find the rooms here small but excellent. The location simply cannot be beat, and the convenience value alone makes this a 4-star property. However, the clean rooms, modern amenities, and very competent staff make this a 5-star Holiday Inn Express. The breakfast room is big enough, and the standard. fare is widely varied. The only drawback is that both of the 2 smallish elevators are not always working. The post-breakfast crush using one elevator is somewhat daunting. But this is a minor problem. This hotel is now my Chicago mainstay.
January 31, 2013
Rated

4.0

out of

5.0
 by
2013visitor
Better than Expected
The hotel is in an older building. The rooms are small with little window views, but the layout is optimal and clean and modern. Breakfast was much better than expected. Staff seemed to care. For the price, the location is perfect!
January 31, 2013
Rated

4.0

out of

5.0
 by
CJC72
Reasonable Room
I read many reviews before booking here and it was about as described. The hotel I guess is a converted historic hotel, Hotel Cass?, the front desk staff was wonderful, they recognized me as a priority club member and gave me two bottles of water, the lobby and hotel interior was very nice, classy. The room was very small though, I expected that from the reviews I read, but there was no closet, no ironing board, refrigerator, etc. Overall the room was acceptable though. I wouldn't want to share it with my family though, it was fine for just me who got in late and left early in the morning. The amenities were acceptable. All in all, it was a very reasonable price for staying downtown. That was my goal with this stay anyway. The parking is very expensive, I used valet since it was so cold. I imagine it's that expensive for all the hotels downtown though.
January 29, 2013
Rated

4.0

out of

5.0
 by
JefS
Convenient and affordable
Couple blocks off Magnificent Mile. Good value for good price.
January 29, 2013
Rated

2.0

out of

5.0
 by
vettehead80
Good location but very small rooms.
Booked six queen bed rooms at this hotel. Rooms were very small and all were queen exept mine which had 2 single beds. Apparently being a priority club platinum member does'nt mean much here.
January 28, 2013