Skip Navigation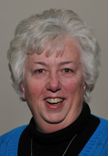 Insider Tips
LOCAL CULTURE
CHICAGO DINING
Because Chicago is still growing and earning its reputation as a vibrant city there has been a tremendous influx of restaurant openings. Many great Chef's have been lured by the possibilities of our city.
THE JEWEL OF CHICAGO'S MAGNIFICENT MILE
Experience modern comfort with a touch of 1920's splendour. This lovingly restored Chicago luxury hotel was once the 1929 Medinah Athletics Club. Part of Michigan Avenue's architectural elite, luxury details include ENO for wine tasting, recreated gold leaf murals and an ornate pool once used by Tarzan actor Johnny Weissmuller. Discover the best of Chicago within walking distance of museums, upscale shopping and theatres. Navy Pier, Shedd Aquarium and Oak Street Beach are minutes away.
HOTEL HIGHLIGHTS
Restaurant & Lounges

Befitting its exclusive North Michigan Avenue address, the InterContinental Chicago Magnificent Mile offers some of the best downtown Chicago resta...

Amenities & Services

One of Chicago's largest hotel fitness centres energises you with a state-of-the-art cardio room, a strength circuit, free weights, personal traine...

SPECIAL PACKAGES

There's always something special happening at an InterContinental hotel. Whether you are looking for a fun-filled getaway or a place to host your n...
InterContinental Chicago Magnificent Mile
505 North Michigan Ave

Chicago

,

IL

,

60611

United States

Front Desk

+1-312-9444100
Languages spoken by staff
Afrikaans, Arabic, German, Greek, English, Spanish, French, Hindi, Croatian, Indonesian, Italian, Japanese, Dutch , Punjabi, Polish, Slovene, Serbian, Tagalog, Chinese
Pet Policy
Guests with pets must reserve the Historic Tower. There is a 100USD fee, 50USD which is refundable. Dogs and cats without size restriction. Pets must be kenneled when guests are out of the room. Please contact hotel in advance to rent a kennel, if needed.
Pet Deposit $100.00 per stay
CHECK-IN

3:00 PM

CHECK-OUT

12:00 PM

Late Check out Available
Accessibility
Service animals allowed
34 Room(s) with Accessibility Standards
Parking
Guest Reviews
Rated

4.0

out of

5

 by

443

reviewers.
Rated

1.0

out of

5.0
 by
Unhappy, Poor Choice
Renovation nightmare, poor service
The hotel is going through a renovation and the lobby is congested and not inviting. No one helped us with luggage from the car and when we stored it, no one helped us retrieve it. We finally went into the unlocked room and took our luggage as we were tired of waiting. There are two working elevators for 38 floors. They were moving chairs off of the floors for repairs via elevators during the busiest time on Sunday (check out). Getting an elevator was nearly impossible. Very disappointed. The remodeled room was adequate. Poor pillows and poor lighting. Will never return. I have stayed at several hotels in the area while visiting family and this was the worst.
July 2, 2014
Rated

5.0

out of

5.0
 by
bluedevil101
Crowne Plaza on Huron, Chicago
I've stayed at most of the IHG properties in downtown Chicago and I have to say this one was the best of all. The location is excellent, one block off of Michigan Av. It's convenient to lots of restaurants, not too far to walk from Navy Pier, about a $15 (with tip) cab ride to Wrigley Field, and away from all of the craziness that you have in DT any city USA. We spent 3 nights there and loved it entirely. The room was on the 27th floor, have a nice view and was well outfitted with a nice TV, couch and large king bed. The couch and extra chair were super comfortable. The maid on the 27th was fantastic and always talked to us in the hall way. When we go back to Chicago again, this will be the hotel of our choice without a doubt. The only drawback was $60/night for parking, but I don't think they own that ramp so there's not much you can do when you park off of Michigan Av. in downtown Chicago. We sucked it up and paid the bill. One other item: The front desk / security / welcome people were wonderful and always helpful without being intrusive. Someone at that hotel "gets it" what travelers want when they come to a nice property.
July 2, 2014
Rated

5.0

out of

5.0
 by
Renee the art lover
Surprisingly good
I had read several reviews about the renovations and work being done, and was hesitant to book. But the location was so good I thought I would take a chance. There wasn't any annoying noise. The rooms were comfortable - the staff worked with us when we had issues about the first room designated to us. Staff were good. Room had a good view. Elevators were not all running so the wait was usually longer than I wished.
June 30, 2014
Rated

4.0

out of

5.0
 by
4girlsgrammaw
Great View.
Room was great..Staff was very helpful...Elevators were a bit slow was the only problem...Well stay again..
June 29, 2014
Rated

5.0

out of

5.0
 by
Swip
Do not lose that housekeeper
Elevators were a mess but your staff made up for it. Our housekeeper, Elizabeth, was amazing very thoughtful and understanding of our infant. See the picture for just a glimpse. Great hotel, great staff just fix your elevators.
June 29, 2014
Rated

4.0

out of

5.0
 by
High Desert
Mixed feelings
PERFECT location, comfortable, spacious room (Leisure Room), BEAUTIFUL city view, and good in-room amenities. I especially appreciated the multiple surfaces (tables, etc.) in the room, many and very convenient charging outlets, and the bathroom shelves. Otherwise, low-rent feel to the property (elevators especially but also lobby, hallways). Generally good service with some distinctly not good events (ignored for quite some time initially at breakfast, even though restaurant was not busy, no black tea).
June 28, 2014
Rated

3.0

out of

5.0
 by
FatherMeg
Working on it
Lots of the facility seemed to be under construction. Noise did not come in the room, just loud in the hallway and lobby. I'm assuming that was part of the challenge with the elevators. They were exceedingly slow and after waiting 10-15 minutes for an elevator going down to check out, another guest and I walked down 17 flights rather than waiting any longer. When the construction is done, I would recommend this hotel. Until then, I would only stay on a floor you are comfortable and capable of walking up stairs to.
June 27, 2014
Rated

5.0

out of

5.0
 by
crazymort22
pool and room
Our group enjoyed the room...bed was comfortable and room was spacious. The pool was just wonderful at the top of the hotel.
June 27, 2014
Rated

4.0

out of

5.0
 by
ShaunAus
Nice Hotel
This hotel is in the absolute perfect location. Easy walking distance to Water Towen, Michgan Ave, Chicago River and all restaurants and local attractions.
June 26, 2014
Rated

2.0

out of

5.0
 by
beachbaby
Avoid this Hotel
This hotel does not meet the expected Crowne Plaza standards. From our arrival, it was not a good overall experience. There were 2 names on the building, the larger was not Crowne Plaza so we weren't sure we were in in the right place. There was no valet parking or help with bags available at 4:00 on a Friday. With only one working elevator, waits were long. Hallways were dirty and bathroom was not fully clean- lots of hair on the floor. With the exception of the concierge, Ben, the staff was less than friendly. The fitness center is well equipped but there was no clock and no fans, making for a stinky space. There was a lot of construction going on, so maybe it will get better.
June 25, 2014
Rated

5.0

out of

5.0
 by
mightygeo
Great location, excellent staff
The front desk was very accomodating and attentive. The hotel located right next to Tiffany's and Norstrom rack (does it get any better then that?). The room was big, clean and bed was comfortable. My only 2 small gripes are the elevators are a bit slow and the room configuration was a bit odd. Would recommend
June 25, 2014
Rated

5.0

out of

5.0
 by
secondcity
Medical necessity
This made my planned procedure at Northwestern Hospital a little less stressful. Located right across the street, I knew I would be on time for an early morning arrival.We had easy access to our car, so upon completion of procedure and discharge, access to car was a piece of cake.
June 23, 2014
Rated

5.0

out of

5.0
 by
jimmer005
Awesome Hotel
Great hotel and great staff. Location was perfect and room was excellent
June 19, 2014
Rated

5.0

out of

5.0
 by
DentistDon
A nice anniversary getaway
Great hotel and great location. Terribly sad it will no longer be an IHG property; was my favorite location for the occasional weekend getaway when we come in from the suburbs. Will have to look at the Intercontinental or the Holiday Inn.
June 18, 2014
Rated

5.0

out of

5.0
 by
themrswoo
Great place to stay.
We have been coming here for years. Great location to the hospital and for see the sights. Always have great service and feel welcome.
June 16, 2014
Rated

3.0

out of

5.0
 by
visiting designer
Elevator malfunction
Seemingly nice hotel but renovations in rooms should not hinder clients stay. Should have better back up plans for systems being down to assist clients and provide knowledge of systems failure before they are an issue. Over all clean room and pleasant people.
June 16, 2014
Rated

1.0

out of

5.0
 by
Guest70
Elevators not working
Waited 20 minutes for the elevator on the 33rd floor. Then decided to walk down 33 flights of stair caring my luggage. Go to the lobby and the receptionist says "I know that the elevators are not working". No one seemed to care.
June 13, 2014
Rated

5.0

out of

5.0
Close to Northwestern Memorial Hospital
My husband was a patient at NMH for 4 weeks. My stay was very good & the restaurant was wonderful. I took carry out food to my husband when he got tired of hospital food. I would definitely stay here again.
June 12, 2014
Rated

5.0

out of

5.0
 by
04Civic_HFP
Great Location and Comfortable Stay
Although this was not our first choice hotel, I'm glad we booked this hotel over our first choice. The view of Chicago outside our room was fantastic and the roof top pool allowed additional skyline views. The best part of this hotel was it's location, located almost in the center of the downtown area, it was a 15 minute walk to any of the major site seeing spectacles of Chicago. I plan on staying at this hotel anytime I visit Chicago.
June 11, 2014
Rated

4.0

out of

5.0
 by
DN11
Hotel in renovation phase
The staff at this hotel is very very nice and extremely helpful. Only 2 of the 3 elevators were working during our stay which made for lengthy elevator waits at times. Our room was a suite with a kitchen....but the stove did not work and there were no pots and pans to use if it had worked. There was also no microwave in the room. There was no room service (which I expect when I stay at a Crowne Plaza). In the lobby there are 4 desks for check-in but not a single chair or sofa on which to sit to wait or just visit with other guests. Hopefully when the renovation is finished all the bad things about this hotel will disappear.
June 11, 2014
Rated

5.0

out of

5.0
 by
Amborg2
Saved the Day
I was a last minute add to a business conference and the required hotel was overbooked. I was able to get a room at Crowne Plaza. They greeted me warmly, helped me navigate the elevators with my bags, upgraded me to a king suite facing the lake. I got to wake up to beautiful sunrises over the city. The property was an easy 15 minute walk to the conference hotel, and took me by a couple of really great resturants to hit for my meals.
June 10, 2014
Rated

5.0

out of

5.0
 by
Cathy112
Great location Nice room
This location is great. I have stayed here for shopping on Michigan Avenue and also to visit the hospital. Friendly staff and nice rooms!
June 9, 2014
Rated

4.0

out of

5.0
 by
pj123456789
Hotel in transition
Hotel room was comfortable and quiet and was maid service was excellent. Cable TV had intermittent transmission problems and internet was out one morning. Hotel seemed to only be running two of three elevators to the taller tower of rooms resulting in occasional delays.
June 7, 2014
Rated

4.0

out of

5.0
 by
DaninSTL
Good location but a bit pricey.
Hotel is nice, clean and well located for Michigan Avenue shopping or downtown business travel. Bed is comfortable and room was very clean. Views from upper floors are very nice of downtown. Better located than many of the other hotels. Also well located for Northwestern Hospital or campus.
June 6, 2014
Rated

4.0

out of

5.0
noise
Men washing windows at 9 am in the morning outside of our room on the 35 floor
June 6, 2014
Rated

1.0

out of

5.0
 by
tammy01
Horrible Fumes in Room from renovations
I was booked in a room on the 26th floor which was newly / in the process of being renovated. I say in the process as you could hear drills and hammers going as though they were still working on some rooms. I was up all night from the fumes of fresh paint and caulk. It was strong and very overwhelming. So much so I could barely breath. I called the front desk and was told the hotel was completely booked. I was also told the windows in the room were bolted down and therefore could not be opened to provide me with some fresh air. It was as though they didn't give two hoops in heck about my not being able to breath. I didn't get any sleep and left the next morning with an excruciating headache. When I checked out I was offered half off my room rate and free wifi. I felt as though this room should have been free.
June 2, 2014
Rated

3.0

out of

5.0
 by
Sister Weekend
Lots of Potential, but Not There Yet
The price was reasonable for the room type and location. This is the only hotel where the guest is completely on their own. You unpack your vehicle, you get a luggage cart, you push the cart to your room, you get it... unfortunately, we found a bug the size of a thumb on the carpet in the bedroom. We gave it to one of the front desk people and a discount was given off our room. This hotel feels like the lobby of an office building, no atmosphere or charm. We recommend the Holiday Inn Merchandise Mart. It is a bit off Michigan Ave, but a great hotel.
June 1, 2014
Rated

3.0

out of

5.0
 by
Mini YoYo
Front Desk Service
I stayed at this hotel on May 20-22. I find front desk service does not live up to the premium price paid for this hotel. Before I arrived, I faxed over all paper work for credit card pre-authorization attention to Chris, who I found out later is the manager there. Yet when I checked out, I realized they over charged me for my first night stay and the reason was because they did not receive pre-authorization payment for that night. I was told to call Anna, the accountant myself to sort out the matter on my own. Why can't the staff do it themselves? Anyways, I was finally told that they think Anna refunded the over charge, but front desk people have no certain evidence that it was done. Again, I was told to check my visa statement and follow up. I still have not received the refund in my visa statement as of today. Long story short, the service wasn't there. This error was no fault of my own, and yet, it was treated as though the onus is on me to make sure the correction is made.
May 23, 2014
Rated

1.0

out of

5.0
 by
carlosuk
Too noisy due to plumbers working on the two rooms next to ours
Our stay was spoilt by Plumbers working on the two rooms nextdoor to ours. Working started very early and a constant banging/hammering could be heard in our room. So there was no chance to have a rest, one of the reasons for staying with you Your review won't allow me to add photos of the work being done in the room, no walls and bare pipes, I have tried many times, hence delay on sending this to you
May 19, 2014
Rated

1.0

out of

5.0
 by
Disappointed Platinum IHG
Dear oh dear...
Upon checking in I was told that British Airways (through whom I booked this place) had not paid for my room and I would have to pay again! The clerk wasn't joking either, he seriously thought that I would do just that, hand over a credit card and pay again!! After a short conversation and me telling him to take a copy of my confirmation voucher, which included the hotels own confirmation number, and with me being Platinum with the IHG programme, that we were allowed to our room. The next 2 days saw repeated requests for room repayment shoved under our door, despite me giving the Front Desk Manager a direct 24hr number for BA in case of any problems. It was not until I rang BA from my mobile on an international number and THEY then rang the hotel, that the hotel finally admitted that they had got payment. The room we had was big and redecorated (not refurbished# and had a very efficient but hugely noisy old fashioned floor standing A/C unit. It was like standing at the side of a busy road when it cut in, often waking one from sleep. Not much else to say, the pool was shut despite the outside temp being in the 80's, the "English" pub next door - part of an Elephant and Castle chain in the city - served small portions of "English style" breakfast at London #think New York / Paris) prices, and that was it. Bland, dull and unsophisticated for the price paid. There is no Club Floor / Club Lounge facility. Staff who we met were pleasant people, the front of house staff were simply not trained for their basic jobs and neither it seemed, were the revenue guys. Bottom line.......sorry, there are much much better places to stay than this in Chicago for a similar budget. I have crossed Crowne Plaza USA off my brand list if this is representative of the treatment you get despite being platinum on IHG rewards.
May 15, 2014