Skip Navigation
English
|
|
|
|

Sign In

Book online or call: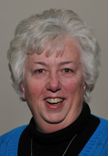 Insider Tips
LOCAL CULTURE
CHICAGO DINING
Because Chicago is still growing and earning its reputation as a vibrant city there has been a tremendous influx of restaurant openings. Many great Chef's have been lured by the possibilities of our city.
THE JEWEL OF CHICAGO'S MAGNIFICENT MILE
Experience modern comfort with a touch of 1920's splendour. This lovingly restored Chicago luxury hotel was once the 1929 Medinah Athletics Club. Part of Michigan Avenue's architectural elite, luxury details include ENO for wine tasting, recreated gold leaf murals and an ornate pool once used by Tarzan actor Johnny Weissmuller. Discover the best of Chicago within walking distance of museums, upscale shopping and theatres. Navy Pier, Shedd Aquarium and Oak Street Beach are minutes away.
HOTEL HIGHLIGHTS
Restaurant & Lounges

Befitting its exclusive North Michigan Avenue address, the InterContinental Chicago Magnificent Mile offers some of the best downtown Chicago resta...

Amenities & Services

One of Chicago's largest hotel fitness centres energises you with a state-of-the-art cardio room, a strength circuit, free weights, personal traine...

SPECIAL PACKAGES

There's always something special happening at an InterContinental hotel. Whether you are looking for a fun-filled getaway or a place to host your n...
InterContinental Chicago Magnificent Mile
505 North Michigan Ave

Chicago

,

IL

,

60611

United States

Front Desk

+1-312-9444100
Languages spoken by staff
Afrikaans, Arabic, German, Greek, English, Spanish, French, Hindi, Croatian, Indonesian, Italian, Japanese, Dutch , Punjabi, Polish, Slovene, Serbian, Tagalog, Chinese
Pet Policy
Guests with pets must reserve the Historic Tower. There is a 100USD fee, 50USD which is refundable. Dogs and cats without size restriction. Pets must be kenneled when guests are out of the room. Please contact hotel in advance to rent a kennel, if needed.
Pet Deposit $100.00 per stay
CHECK-IN

3:00 PM

CHECK-OUT

12:00 PM

Late Check out Available
Accessibility
Service animals allowed
34 Room(s) with Accessibility Standards
Parking
Guest Reviews
Rated

4.1

out of

5

 by

813

reviewers.
Rated

3.0

out of

5.0
 by
mrcub50
Chicago
Well, first the location is poorly marked for out of state visitors to find. There is no parking and the COST to park. Is far to high for each day. Rooms are over priced, for what you get. the FOOD and DRINKS are also over priced. You need a BANK to stay here. The reason, I came, was for a wedding. Well never stay here again. WAY OVERPRICED!!!!! Have been a member of IHG for many years and by far. This was the costly two day stay we had!!!!!!
August 22, 2014
Rated

5.0

out of

5.0
 by
Bry33
Awesome Room, Perfect View, Great Staff
We stayed in an Executive Suite on a Saturday night and had an absolutely fabulous stay. The view was even better than I expected. The room was very elegant, but the sleeper sofa was not very comfortable for the kids - very thin mattress (I expected it to be a bit better). The concierge & other staff were very helpful. I had an issue with the parking - I paid the $45 & self-parked at the designated ramp, but I had to pay another $10 to leave the ramp. Also, I thought the room should have had the bedding for the sofa since I reserved the room for 4 people, but we had to call to have it brought up (which they did very quickly). I used the business office to print boarding passes - it was a very nice private room that required a room key to enter. The location of the hotel is absolutely perfect too. Amazing view of the skyline - we stayed up until 3AM watching the busy city.
August 22, 2014
Rated

5.0

out of

5.0
 by
Lucy17
Great view
The view of downtown Chicago was wonderful. I had a corner room with windows on two walls. The room was very large and comfortable. I will definitely stay at this hotel when I am in downtown Chicago again.
August 21, 2014
Rated

5.0

out of

5.0
 by
vincesigns
great experience
this is a very nice hotel with a great modern feel and a staff that is very attentive and friendly.
August 21, 2014
Rated

5.0

out of

5.0
 by
Big_TP
Nice and quiet
The hotel was very quiet. Lovely city views with a wonderful lounge. The staff at check in and check out were excellent!
August 20, 2014
Rated

5.0

out of

5.0
 by
CaroleZ
A good bet in the City
If you are staying in the City and want a great location at a decent value, this is your best bet. Our stay was delightful in every aspect: we have no regrets.
August 20, 2014
Rated

3.0

out of

5.0
 by
Happy1030
Not so sure you want to hear from me........
We stayed at your hotel for the 3rd time this last week. I must say this is the first time I have been disappointed in the hotel. The first time we stayed for 12 days and it became our home away from home. This time I asked specifically for 3 rooms on the same floor for the 3 ladies in our group. This reservation was made about 3 months before our trip. I was assured this would be the case. One of the ladies was going to give up her room the last night to save money then we called back to add it back in. That reservation was all inclusive. Our other 2 reservations were seperate for the last night we stayed due to our conference. Our flight was canceled so we were rerouted and arrived later that evening. I called ahead and they said there would not be a problem with our rooms unless we were getting in at 3 am. When we arrived we were told we could not have 3 rooms on the same floor we could have 2 double rooms and one king but on seperate floors. We were then told we could have 2 kings on one floor and one double on another. We were so tired after being at the airport all day that we agreed. The 2 king rooms were handicapped accessible. The showers were very hard to manuever without flooding the bathroom. We were not told they were this way or we would have chosen the double rooms. I did go to the front desk a couple of days later to explain all of these mishaps along the way and was told rooms are not guaranteed to be on the same floor and we are only guarenteed a room not which type of room. I told her that is not what I was told 3 months ago. One of our coworkers told me I should have let hime make the reservation because he is a "gold member" and he would have made sure it was right. I told him that should not matter. If anything you should be trying to get the business of the non-gold members. The food is always very good. I must also say the Concierge Russell was most helpful. He was cheerful, professional and kind. It seemed most of the other employees were not as happy to be there. The staff was all new to us. When we left I had asked for all of the rooms to be put under our co-workers name so he could get the points. I was told it was done. One of the other ladies got her bill and she told them it had her name on it and they assured her he would get the points. I asked the same question minutes later and was told no he would not. It seems the staff is not fully aware. We love the location and can walk to many places from the hotel. Overall it is a mixed review........but we would stay again but I will ask what type of room it is when we check in!
August 20, 2014
Rated

5.0

out of

5.0
 by
Chris1047
Highly Recommended
I stayed here for a total of five nights and I had a great experience. Very comfortable stay, friendly staff, and just an overall great atmosphere. Would highly recommend to others.
August 19, 2014
Rated

5.0

out of

5.0
 by
5th Generation
Great Room with a GREAT View...
We usually stay at this Hotel every year because it is so close to the Chicago Collective Men's Show for us. The staff is always very courteous and helpful. This past July we had our best room setup & beautiful view ever!! Would recommend these guys to anyone who wants to be in close proximity to the Merchandise Mart.
August 19, 2014
Rated

4.0

out of

5.0
 by
tina1343
clean and great location
Clean room. Have been here four years in a row. Got a newly renovated room that was clean.
August 18, 2014
Rated

5.0

out of

5.0
 by
Docvic
Downtown Chicago
Let me start off by saying, this was not my first choice for my stay in Chicago. Unfortunately, I waited too long to book where I had planned to stay and the other hotels were booked. I am really glad. Upon my arrival I was greeted promptly and recognized as an IHG Rewards member. When asked about my room preference (king bed), I was offered a room upgrade (which I accepted). Upon entering our room, my wife and I were truly impressed with the room and the view! We were in walking distance to many attractions, Navy Pier, the water shuttle, and the train (that took us to the Cubs game). The restaurant and bar in the hotel were nice, moderately priced and the bartender was great. For business or pleasure, I would recommend this hotel. Thank you for making our stay so delightful and memorable.
August 18, 2014
Rated

4.0

out of

5.0
 by
AZr6616
!st time staying
Great location and staff. 1st time staying here. Would recommend to friends.
August 18, 2014
Rated

4.0

out of

5.0
 by
Timothy64
good location
A good value hotel in a good location. The downstairs doorman was ignoring customers but otherwise the stuff was nice.
August 18, 2014
Rated

4.0

out of

5.0
 by
anonymoussssssssss
Good stay
Nice hotel. Good location. Room was comfortable. Staff was nice.
August 18, 2014
Rated

2.0

out of

5.0
 by
GoChicago
The Worst Stay
The staff did not recognize me as a platinum member, so I could not have any upgrade and no additional complementary service. Sleep quality was really poor. Our next room guests were running, shouting and watching TV with extremely loud volume until around 2:00 am. After calling to front desk, they were quiet, but my wife and I could not sleep at all. If there is a party, hotel staff should provide a corner room and manage them as well.
August 16, 2014
Rated

5.0

out of

5.0
 by
Asage
Excellent view of Chicago and the Chicago River
A little concerned about new building being built in front of the Holiday Inn hope it doesn't block the view. The staff was very nice and knowledgeable. The bathroom could use a little sprucing up but otherwise the room was nicely furnished and clean.
August 15, 2014
Rated

5.0

out of

5.0
 by
PearlyWhite
Short stay
Comfortable bed and room, friendly service. Convenient location to Chicago loop. Restaurants were reasonably priced for downtown Chicago.
August 15, 2014
Rated

5.0

out of

5.0
 by
Bonnie S
Phenominal Service
Although the day did not start well, the service made up for it. After calling the day before my arrival to ensure that I could valet my car, attend my 8 am meeting, then check-in at night would not be a problem - it was a problem. At 7:45 am when I arrived, I was told they could not take my car and I would have to go park in a lot. Needless to say, I was late for my meeting. When I returned to the hotel at 8 pm to check-in, they did comp my valet charge to cover the parking I had to pay for. Exhausted, I finally went to my room - only to find that the bed had not been made. Back to the desk I went to ask for another room. At this point they put me in a room on the top floor overlooking the city - spectacular room and view. The manager also sent a voucher for 2 to the breakfast buffet, which by the way is $22 per person - yikes! All in all, a fabulous hotel, great location, wonderful service.
August 14, 2014
Rated

4.0

out of

5.0
 by
jbroadfoot254
Nice and Clean: Only 1 problem
The only problem I had with this hotel is the walls are very thin (At least on the 20th floor). I could hear the couple talking in the room next to me. Everything else was great.
August 14, 2014
Rated

5.0

out of

5.0
 by
GRV7
Consistently a wonderful place to stay in Chicago!
Always have a good experience here with friendly staff, cleanly accomodations, great location next to river! Thanks so much!
August 14, 2014
Rated

5.0

out of

5.0
 by
Patricia7
This was my best stay in any hotel.....ever!
From the start of my visit to Chicago, to the last day my experience was like none other-in a positive way. I arrived earlier than scheduled but the hotel went out of their way to ensure that I felt welcomed. I was allowed to check in hours early. The room was spotless and well stocked with amenities. When I ran out of coffee, the maid gave me additional packs and said, " I know you like your coffee. I will make sure to put a few more in your room." The front desk staff were thorough, and never seemed to be rushed. I had no family there with me for my graduation to snap pictures. Russell, and the other two concierges took pictures of me in my cap and gown which I will treasure. This hotel definitely knows how to stay professional and still give that warmth that travelers need to make their stay memorable.Every one there was friendly and informative about the local landmarks. I didn't get lost a single time although I have been known to get lost on a one way street! I would recommend this hotel and it's staff to anyone. I will definitely be staying at this location on future trips to Chicago. Thank you for such a pleasant experience.
August 14, 2014
Rated

5.0

out of

5.0
 by
YIAWTA
Simply nice! Good location.
Be careful if you're looking for a view, since construction is going on in front of the hotel.
August 13, 2014
Rated

4.0

out of

5.0
 by
Mex50
Good for business and to visit Chicago City Center
Great location, confortable, nice views of the city
August 12, 2014
Rated

5.0

out of

5.0
 by
Nan2500
Above and Beyond!!!
I was part of the Dunn-Hammer wedding party this past weekend. Your service was beyond comparison to any I have ever received. My train was late which made me very rushed to get to the wedding Friday afternoon, and your concierge and front desk staff were incredibly accommodating. They called me later in the evening to tell me they had checked me in!! I would stay there again in a heartbeat, and I will recommend the Chicago-Mart River Plaza North to anyone who asks!!! Thank you again for all you did for us.
August 12, 2014
Rated

4.0

out of

5.0
 by
WIT2014
Fantastic hotel with some valet issues
Had a wonderful room with an incredible view of the Chicago River and skyline. Loved everything about our experience at this Holiday Inn.... except for the Valet and parking situation. Not sure if it was simply a bad weekend (Lollapallooza was in town), but the valet service needs to be addressed ASAP. Only reason I would have second thoughts about staying at this hotel again. Otherwise, everything was wonderful!
August 12, 2014
Rated

5.0

out of

5.0
 by
Hrqu
Great experience
The location is very convenient , has a good view, the room is very clean, staffs are always helping
August 12, 2014
Rated

5.0

out of

5.0
 by
IanYYZ
Great hotel with a great location and incredible views
Will definitely stay here on our next visit to Chicago. Staff were wonderful. The location is perfect. And the views from the restaurant are incredible.
August 11, 2014
Rated

5.0

out of

5.0
 by
Tori129
Excellent Service, Great location
We thoroughly enjoyed our visit to Chicago. The hotel is centrally located so we could walk down to Millennium Park, Navy Pier and the theatre district. The IHG staff were very helpful. Nick helped us arrange for the Boat tour and then helped us postpone the tickets. Overall, we had a great time at the hotel and in Chicago.
August 11, 2014
Rated

5.0

out of

5.0
 by
AmyandJoseph
Excellent Service!!
Manager Tony went above and beyond to make our stay comfortable and stress free!
August 11, 2014
Rated

5.0

out of

5.0
 by
awr700
Better than expected
Used points and platinum membership free night for a cheap trip to chicago. This is the first time I've received the complementary upgrade as part of my status. The room was spacious, clean, and comfortable. Only had a minor maintenance issue (batteries replaced on AC unit control) which was resolved very quickly, within minutes of calling. The hotel staff was very friendly and did accommodate a very early check in. The hotel lobby is on the 15th floor of the building so I can imagine that just about every room will have some sort of view even if its of the city. I'd definitely return next time I'm in the area.
August 10, 2014