Skip Navigation
English
|
|
|
|

Sign In

Book online or call: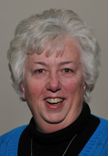 Insider Tips
LOCAL CULTURE
CHICAGO DINING
Because Chicago is still growing and earning its reputation as a vibrant city there has been a tremendous influx of restaurant openings. Many great Chef's have been lured by the possibilities of our city.
THE JEWEL OF CHICAGO'S MAGNIFICENT MILE
Experience modern comfort with a touch of 1920's splendour. This lovingly restored Chicago luxury hotel was once the 1929 Medinah Athletics Club. Part of Michigan Avenue's architectural elite, luxury details include ENO for wine tasting, recreated gold leaf murals and an ornate pool once used by Tarzan actor Johnny Weissmuller. Discover the best of Chicago within walking distance of museums, upscale shopping and theatres. Navy Pier, Shedd Aquarium and Oak Street Beach are minutes away.
HOTEL HIGHLIGHTS
Restaurant & Lounges

Befitting its exclusive North Michigan Avenue address, the InterContinental Chicago Magnificent Mile offers some of the best downtown Chicago resta...

Amenities & Services

One of Chicago's largest hotel fitness centres energises you with a state-of-the-art cardio room, a strength circuit, free weights, personal traine...

SPECIAL PACKAGES

There's always something special happening at an InterContinental hotel. Whether you are looking for a fun-filled getaway or a place to host your n...
InterContinental Chicago Magnificent Mile
505 North Michigan Ave

Chicago

,

IL

,

60611

United States

Front Desk

+1-312-9444100
Languages spoken by staff
Afrikaans, Arabic, German, Greek, English, Spanish, French, Hindi, Croatian, Indonesian, Italian, Japanese, Dutch , Punjabi, Polish, Slovene, Serbian, Tagalog, Chinese
Pet Policy
Guests with pets must reserve the Historic Tower. There is a 100USD fee, 50USD which is refundable. Dogs and cats without size restriction. Pets must be kenneled when guests are out of the room. Please contact hotel in advance to rent a kennel, if needed.
Pet Deposit $100.00 per stay
CHECK-IN

3:00 PM

CHECK-OUT

12:00 PM

Late Check out Available
Accessibility
Service animals allowed
34 Room(s) with Accessibility Standards
Parking
Guest Reviews
Rated

4.2

out of

5

 by

449

reviewers.
Rated

5.0

out of

5.0
 by
Jimmyd1102
Great stay at this hotel
From the minute we pulled up to the hotel the staff was there to greet us and help us. The front desk staff was so accomadating and Brie and Paul in the retaurant bar made us feel like we were at a hometown pub with friends. the rooms were comfortable and the individual balconies were great so nice to have fresh air when you wanted it and when the door was closed the room was silent we were amazed considereding the amount of traffice noise from the hwy during busy times. Fantastic stay and we will be back
June 6, 2014
Rated

5.0

out of

5.0
 by
Triathlete0219
Good stay
Although the hotel was far from the venue, it was a comfortable and pleasant stay.
June 1, 2014
Rated

5.0

out of

5.0
 by
eauboy
Great stay.
This was my 2nd visit/stay at the Crown Plaza Metro in Chicago. However this year in addition to my own room, I had two other rooms in my party. Everything was wonderful from the valets, Guest Service Agents, restaurant staff to the housekeeping staff. I have no complaints only compliments. It was a holiday weekend and the hotel was full but the hotel maintained its standards and integrity and that in itself should be applauded. I have 12 years of hotel management experience so I understand what you go through. Thank you all for a wonderful stay!
May 31, 2014
Rated

3.0

out of

5.0
 by
Aaron chicago
Good place overpriced, but does not accommodate to veterns
I booked this hotel for my family to stay while in town over memorial weekend. The hotel is just around the corner from my house, so I thought the price was ok. The stay for them was good, but later found out that they would not honor a military discount for my father. The bad part about this was that there stay was over memorial weekend. What a way to show thanks to our veterans . Will never stay at a crown plaza just for this fact alone. But otherwise the rooms were fine.
May 30, 2014
Rated

5.0

out of

5.0
 by
jakempls
Nice place to stay.
Centrally located for many venues. The staff were very friendly and attentive.
May 30, 2014
Rated

5.0

out of

5.0
 by
Karen622
Great locaton
We needed a place close to our son and his family. We have stayed at Crowne Plaza Suites in the past and have enjoyed the atmosphere and room. Very nice, clean hotel with free coffee in the lobby! Had a great stay!!
May 26, 2014
Rated

5.0

out of

5.0
 by
dorado
perfect
our stay was a wonderful experience. clean hotel and room. will visit again.
May 23, 2014
Rated

5.0

out of

5.0
 by
Jenny21
Excellent!
Great location and amazing customer service, staff super polite, very close to the highway, entrances is pretty and elegant
May 22, 2014
Rated

2.0

out of

5.0
 by
Scooterbug
For the money?
I have stayed in numerous hotels in the Chicago area over years. I have stayed mainly on Michigan Avenue, however due to the last minute notice of travel I was unable to book a room anywhere else. Dollar for dollar this was by far the most outrageously over priced hotel. I would have thought for the cost of the room that there would have been modern up to date amenities, no. Old and out dated. The bathroom sliding door would not stay on it's track, the street noise was so loud that you would have thought the door was open and at 9:50 a.m. the television shut it's self off! I will not ever recommend this hotel to anyone!
May 21, 2014
Rated

5.0

out of

5.0
 by
adiesma
LOVED this place
The customer service was TOP NOTCH here. I loved staying here and really enjoyed my stay. Thank you!
May 20, 2014
Rated

5.0

out of

5.0
 by
wynn2
All around Great
This property is what a Crown Plaza should be, great staff, great location, and very comfortable rooms!!!
May 16, 2014
Rated

1.0

out of

5.0
 by
Wern2soccr
Never Again
I will never stay at a hotel where you pay to park in their parking lot. They charge you FOR EVERYTHING. No courtesy breakfast. Never once did someone smile when passing in the hall way. The front desk made my sister feel like a criminal by charging her $100 "just in case" charge. I was not charged this. I checked in with ease, however my sister was not so lucky. The parking staff was the best part of our visit. They were friendly and very helpful with any questions we may have. The hotel itself was not.
May 15, 2014
Rated

5.0

out of

5.0
 by
Dexter910
Great customer service
The staff couldn't have been more courteous. They really made the stay for us. I would like to put in a good word for Brei, the bartender. She was very friendly and gave us helpful tips that proved most useful for our stay in Chicago.
May 14, 2014
Rated

5.0

out of

5.0
 by
SandyB1951
Good stay
The staff were excellent, the room clean...only the internet was a little unreliable. I ate at the restaurant downstairs. Excellent food. The best tomato soup ever.
May 11, 2014
Rated

4.0

out of

5.0
 by
filmgeek
Great deal - great location
Hotel is right across the street from a Marianos (great supermarket with prepared food) and a Walgreen's. About two blocks from the restaurant district. Staff is super friendly and helpful. Only negative? The internet was 256K and the desk was a little beat up.
May 6, 2014
Rated

5.0

out of

5.0
 by
AntRich
Nice Hotel but...
This may not matter to some, but although I found the room nicely furnished, the staff attentive, and the overall feel of the hotel being very good for business stays, the one negative I had was the noise. Having a balcony was very nice, however, the noise from the free way just outside my room made it noisy...even with the balcony door closed. I come from a quieter community, and normally when I travel it is fairly quiet as well. I would rate this room 5/5 for comfort and sleep quality if they had better noise reduction material in the building. Even with the noise, the beds were comfortable, clean, and felt newer. I would still gladly stay here again.
May 6, 2014
Rated

4.0

out of

5.0
 by
Palg
Very nice stay in great location
We wanted to stay in the West Loop neighborhood on the recommendation of someone so this hotel fit the bill. Very close to many conveniences including drugstore, coffeeshops, Greektown restaurants, gourmet market with wine bar, breakfast place and Restaurant Row. Staff was friendly and helpful. Room was clean. Bathroom was nicely upgraded. The A/C was a wall unit but did not make noise. There was an advisory about hotel construction but luckily there was no noise during our stay. In the future, it would be helpful if staff had more info about the hours of construction. The key slot was "fussy"; sometimes we had to try more than once to open. The bed was extremely comfortable. You could tell the hotel had a lot of repeat travelers which is a good sign.
May 6, 2014
Rated

5.0

out of

5.0
 by
bugghawk5
Great Room
great location, very comfortable bed, clean, very friendly and helpful staff. I would stay again.
May 6, 2014
Rated

2.0

out of

5.0
 by
Centering conference
Room smelled like an ashtray
I figured the room was tainted from past smokers, but on my 3rd day discovered that apparently people smoke on the balcony throw their butts into the space that houses the air conditioning unit. There must have been 200 butts on the ground 2 inches below the unit, which sucked air into the room. YUCK.
April 29, 2014
Rated

3.0

out of

5.0
 by
CJA75
Different location, average stay
Location was an interesting switch from staying on or just off Magnificent Mile. Definitely would pick this area for staying again on future Chicago visits. Overall the hotel was fairly average, staff were pleasant and all basic hotel needs were met. Housekeeping seemed to get distracted and left us with no towels. After two calls to the front desk, towels finally appeared. Another plus to this particular hotel is the balcony, really enjoyed being on the side facing north and having a great view!
April 23, 2014
Rated

5.0

out of

5.0
 by
Wolf & Von
Good location, good sleep, fine staff
Stayed here for 4 nights, and everything was perfect. Room was clean and spacious, bathroom was clean and a good shower. Bed was perfect with nice pillows. Balcony was a plus. Location is good, 15 minutes walk to al you want to see, area around the hotel (greek area) was ok, lots of restaurants, supermarket and a starbucks just across the street. The blue line train to the airport is an easy 10 minutes walk. Staff was nice, restaurant food was also good. So, would come back here for a next stay in Chicago.
April 23, 2014
Rated

4.0

out of

5.0
 by
Allie G
Enjoyable Stay in Downtown Chicago
We stayed for one night and very much enjoyed our room at the Crowne Plaza. Esteban & Kevin were very pleasant and the check in process was quick. Our room was spacious and very clean. The mattress was a little firm for my liking, but that's just personal preference. My only complaint was that our room did not have a hair dryer - my fiancee went down to ask for one and was told someone would bring it up to us. However, it took 30 minutes for someone to bring it up and by that time we were literally walking out the door, so I didn't get to dry my hair. But overall a pleasant stay in a great location.
April 22, 2014
Rated

4.0

out of

5.0
 by
Cardinal fan
Great location
The staff were very friendly and helpful. Great area, close to the loop and at the beginning of Greek Town. We really had no complaints about the hotel.
April 18, 2014
Rated

1.0

out of

5.0
 by
Unimpressed guest
Below standard
While this hotel seems to have been remodeled recently the halls still smell like smoke. The carpet in my room was torn and pulling up outside the bathroom. The thermostat was programmed to return to 75 degrees so even though I turned it down to 73 it would return to 75 causing it to become hot in my room and disturbing my sleep. There were some hairs in my sheets that clearly weren't mine and made me wonder if the bed linens had been changed between guest stays and the napkins used as coasters for the coffee mugs had rings on them and had obviously been there a while rather than being replaced between guest stays. The shower had very little pressure except when turned to the cold setting. Unfortunately these are only a few of the problems with the room. I would also not recommend this hotel for a meeting or conference. The equipment in the room did not work correctly and the microphone cut out repeatedly. The hotel staff were never able to fix the problem. And the conference room was so warm all participants were complaining about the heat and how uncomfortable it was to sit there all day. I will say that one of the front desk staff, a young lady, was extremely helpful and made a great dining recommendation only a couple of blocks away from the hotel.
April 14, 2014
Rated

2.0

out of

5.0
 by
Hondodad
Not great
We were given a handicap room (unsolicited) and the shower flows into the toilet area. We received a wake up call (not asked for at 7 a.m.) They moved us to a suite for the second night, but it didn't have a second bed for our party of three, so we had to move into a third room I am dissatisfied with this hotel, especially with the price for value.
April 9, 2014
Rated

5.0

out of

5.0
 by
BasketballLynn
Clean and comfortable room
The hotel was wonderful. Room was very spacious, clean and bed was comfortable. Nice balcony to relax! Nice restaurant on property. Hotel staff willing to go out of their way to make guest stay more enjoyable. Will go back again!
April 6, 2014
Rated

4.0

out of

5.0
 by
generaltraveler
Central location. Fast valet service
Great room. City view. Central location no self park. Fast elevators. Wall green 1 be lock away
April 3, 2014
Rated

4.0

out of

5.0
 by
Mrs. Jackson
Very good atmosphere but a very rude staff member
When we first checked in we were very excited the atmosphere was great and the hotel appeared very clean. The room was clean but a little small. During the night we had a complaint from a neighbor and a staff member called to let us know of the problem but was very rude and disrespectful to us instead of addressing the problem he started making many accusations and continued to be rude when we were just enjoying our time in Chicago and did not mean to be disruptive towards anyone. I had made special requests for extra items to be placed in our room but we did not receive them. The morning staff was very kind and helpful. Other than the rude staff member our stay was good and the hotel was clean. I would recommend it to others who like a quiet night sleep.
April 2, 2014
Rated

5.0

out of

5.0
 by
ILBarExamTaker
Great Experience While Taking Illinois Bar Exam
I stayed at the Crowne Plaza during the Illinois Bar Exam, and was very happy that the Bar Board recommended this hotel. The manager, Michael, was very nice and helpful despite I'm sure having numerous bar-takers and parents calling with questions etc. I appreciated that the staff was very responsive and that they also just seemed like really nice people, which I think reflects positively on the hotel's management. I was also happy with the complementary high-speed internet (since I had to upload my exam in the evening at the hotel), bed, and the noise level, since I was worried about getting enough rest for the exam. It was also nicely located with great Greek restaurants and (soon) a Whole Foods nearby. Overall the hotel was excellent and I would recommend it to prospective guests, including business travelers and future bar takers! And a special thanks again to Michael!
April 1, 2014
Rated

5.0

out of

5.0
 by
33mrbb
Nice Place
convenient, pleasant Hotel staff friendly and helpful They need to have Kosher food on weekends too,however
March 31, 2014