Skip Navigation
English
|
|
|
|

Sign In

Book online or call: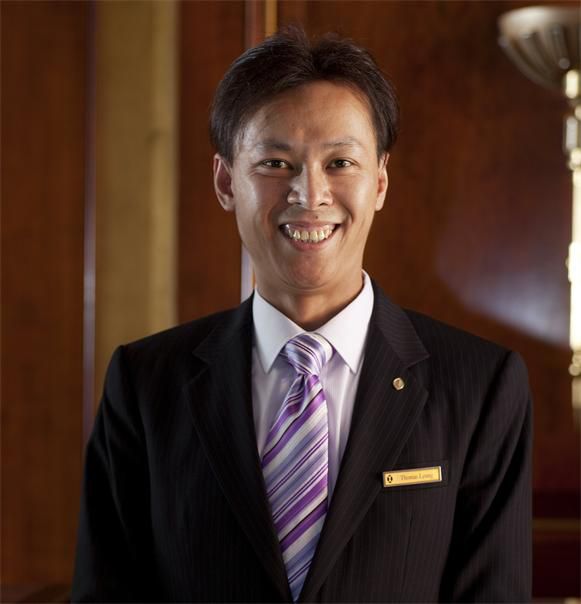 Insider Tips
LOCAL CULTURE
GIFTS
Never give a book or a clock as a gift because a 'book' means losing and a 'clock' means 'paying your last respects' in Cantonese.
LUXURY AND PRESTIGE IN HONG KONG
Internationally renowned, this Hong Kong hotel offers both business and leisure travelers the highest levels of service in a friendly, yet elegant five-star hotel environment. Luxury guest rooms and suites offer spectacular city, harbour or garden views, tempting you to explore this unique city. Equally tempting are the wide selection of world-class dining outlets at this Hong Kong hotel, together with the indulgent health and beauty facilities, including the outdoor heated pool, gym and spa.
HOTEL HIGHLIGHTS
Restaurant & Lounges

The hotel offers a wide selection of world-class dining options, from award-winning Cantonese classics to authentic Italian cuisine, prepared by we...

Amenities & Services

Located along the waterfront of the magnificent Victoria Harbour, the hotel offers spacious guest rooms with stunning harbour views, a 24-hour fitn...

SPECIAL PACKAGES

There's always something special happening at an InterContinental hotel. Whether you are looking for a fun-filled getaway or a place to host your n...
News & Events
June 30, 2014 - August 31, 2014
Family Summer Getaway
Make this summer your most memorable and fun getaway with your family
Grand Stanford Hong Kong
70 Mody Road
Hong Kong
Hong Kong
Front Desk +852-2721-5161
Languages spoken by staff
German, English, Italian, Japanese, Chinese
Pet Policy
Contact hotel for details
CHECK-IN

2:00 PM

CHECK-OUT

12:00 PM

Evening Reception Desk Open
Accessibility
Service animals allowed
2 Room(s) with Accessibility Standards
Parking
Guest Reviews
Rated

4.4

out of

5

 by

222

reviewers.
Rated

5.0

out of

5.0
 by
Ken L
Very courteous and helpful staff in all areas of hotel.
This was a repeat visit to Crowne Plaza as I was very impressed on a previous visit here. I was not disappointed. Staff are extremely courteous, friendly and polite in all areas of the hotel. Facilities are excellent and, all in all, a very good experience. Thank you.
20 April 2014
Rated

5.0

out of

5.0
 by
Season traveler
A great place to stay in Hong Kong
For anyone wanting to feel the real flavor of Hong Kong, there is nowhere better to stay than the Crowne Plaza. Location close to the vibrant Times Square area and Happy Valley with tram, subway and busses all close to hand means that all the local sights are within easy reach. Having stayed at the CP when it first opened, I found the staff were just as friendly and helpful this time round as previously. Highly recommended for both business and family vacations.
17 April 2014
Rated

5.0

out of

5.0
Excellent Room and nice Staff
Great location both business & entertainment. Excellent suite and nice Staff. Good food for Crown Plaza standard.
16 April 2014
Rated

4.0

out of

5.0
 by
Kevin SCLew
Great Location & Concierge
Great location both business & entertainment esp Hong Kong food cuisine & shopping in vicinity. Near Causeway subway metro. The head concierge is extremely courteous and helpful. Plus fantastic & spacious rooms for Crown Plaza standard. Believe they were refurbished before. Good job! Overall excellent location hotel, value for money and courteous staff.
13 April 2014
Rated

2.0

out of

5.0
 by
Demanding Guest
Disappointing Crowne Plaza
I always believed that a staying at a Crowne Plaza was a guarantee of comfort. Not so with the CP Causeway Bay in Hong Kong. The lobby is a very limited and dark space with one single counch -- very uncomfortable, too low and clearly worn out. The air conditioning was simply unbearable, polar cold. Too few elevators (3) for number of floors, we always had to wait, they were often too crowded and we had to wait for the next one. As you get to your floor, you see a long, narrow and dark corridor with room doors on both sides, with temperature still colder than in the lobby. The room layout was OK, but the automated door was so heavy that we had to push it with the shoulders to enter the room. Worst of all: room windows do not open, and you see dirt in suspension against the lights. The main restaurant is a disaster: as you leave the elevator you find a corridor with private rooms on both sides, and the servers use the corridors to put used dishes before they are taken to the kitchen. The smell of fish was overwhelming. I and my wife were seated in one of those private rooms together with a family celebrating some event, and had no privacy at all for a dinner that was supposed to be romantic... I will stop here with the bad parts. Two things deserve a high mark though: staff was extremely helpful and courteous (especially the concierge Tony), and the breakfast is rich and varied.
09 April 2014
Rated

5.0

out of

5.0
 by
sheep956
香港最棒的享受
首先到了大廳因為是白金會員因此帶領我到另個櫃台登記入住 房間已經都幫我們準備好了,也有飲品券可至28F的CLUB使用, 房型是至尊房,景色優美! 酒店的健身房可以24H使用, 泳池的視野極佳! 酒店的晚餐buffet也不賴~龍蝦無限食用
08 April 2014
Rated

5.0

out of

5.0
 by
aussiegringo
Nice hotel and excellent service
The hotel was very nice and the service was good, but made outstanding by C.K. in your restaurant. He was exceptional and went out of his way to make our experience even better!
31 March 2014
Rated

5.0

out of

5.0
 by
asm001
Lovely clean and spacious room
Excellent rooms, right in the heart of Hongkong bay.. convenient for where I needed to be. Would recommend any day. Breakfast menu was extensive both hot and cold and not rushed at all.
26 March 2014
Rated

5.0

out of

5.0
 by
Jackpun
Helpful Staff
Called reception and they confirm the hotel do not have live match telecast for Man U vs liverpool. While I was trying to stream the laggy live broadcast through my mobile phone, the reception called me. They sent someone up with map & instruction to a pub nearby. About 9mins walk and they have live broadcast. It took me less than 9mins and I enjoyed the terrific live telecast. Thumb up for the hotel staff!
21 March 2014
Rated

4.0

out of

5.0
 by
alvinc
Very friendly staff and helpful
Attentive, pleasant and helpful staffs - room wasn't ready when I checked-in, gave me a complimentary drink at the club lounge while room is being prepared - staff brought my card key to club lounge when room was ready
17 March 2014
Rated

5.0

out of

5.0
 by
卡瓦格博
舒适之选
来香港必选的舒适酒店,前台效率高,客房安静、整洁、舒适,交通便利,只要我来铜锣湾,必须选择皇冠假日。
11 March 2014
Rated

4.0

out of

5.0
 by
toraneko123
A little pricy but good quality and location
The rooms were nicely rennovated and very comfortable. It was a bit disappointing to see very few chinese dishes on the room service menu.
09 March 2014
Rated

5.0

out of

5.0
 by
Riaz
Excellent ambiance and location
I love staying at this hotel when ever I am visiting HK. It has great location and ambiance. The staff are always very helpful. The views from 28 floor bar is absolutely wonderful. The rooms are very comfortable and have cosy feeling. Riaz UK
07 March 2014
Rated

5.0

out of

5.0
 by
Isaot
Thanks
I always stay at Crowne Plaza Causeway Bay while I am in Hong Kong and I always enjoy staying there. I am sure that I would be back soon and also would recommend this hotel to my friends.
04 March 2014
Rated

4.0

out of

5.0
 by
Weiliew
Comfortable bed for wonderful sleep
Comfortable bed for wonderful sleep. Will definitely recommend.
02 March 2014
Rated

5.0

out of

5.0
 by
snicksam
Friendly, helpful service
Service was friendly and ready to assist when needed. The room was a reasonable size, comfortable, and clean. The shower/ bathtub combo was a nice feature.
01 March 2014
Rated

4.0

out of

5.0
 by
Glen1974
Good Hotel, recommended
Very good location, flexible connection with Metro and public transportation, 5 minutes walking to Time Square. Good services and nice staffs, Breakfast is very good.
26 February 2014
Rated

5.0

out of

5.0
 by
Neo56
Good place to stay
Quite near to Time Square: 3 minutes walk. Quite, and the break first is good.
24 February 2014
Rated

4.0

out of

5.0
 by
Weiliew
Comfortable bed and great service
Very good choice for business trip. Bed comfortable.
24 February 2014
Rated

5.0

out of

5.0
 by
Asia Traveler
Excellent bed, quiet room and wonderful breakfast
Very good location close to the metro station and shopping Very satisfied with the experience
20 February 2014
Rated

5.0

out of

5.0
 by
roger1223
完美体验
1、酒店的位置非常便利,这点对于在香港出行非常重要。 2、因为是china dream换的房间,下订单的时候还是金卡,入住的时候成为白金大使,酒店的入住信息没有即时获取会员的现有状态,在表明身份的时候,工作人员立即安排到行政楼层,包含待遇! 3、顶楼餐厅非常棒,早餐也不错! 4、酒店工作人员整体非常好。
18 February 2014
Rated

4.0

out of

5.0
Excellent hotel in good central location - pricy but worth it
I had an 11 night stay here in January, when the weather outside was fresh (officially - cold) at around 16 deg C daytime high. I booked a basic room (referred to a "superior" as, I suppose, they all are as a minimum) at the cheapest "city view" rate, with breakfast. My IHG Platinum status was rewarded with what I guess was a minor upgrade to a (only partial) Racecourse View room on the 17th floor. And one free drink at the bar. The room was very spacious (particularly by typical Hong Kong standards, but probably in relation to many other cities, too) and very, very comfortable. Delightful bedding, plenty of cupboard/wardrobe/drawer space, desk with stationery and a variety of ports and sockets to connect a PC up to the 42 inch flat TV and surround-sound system. (Missing only an HDMI inlet in fact; this needs updating as many devices now use this as standard). Lots of lights of varying styles and intensities right down to a very subtle night-light setup. And switches for these wherever they were needed. Excellent. There were daily fresh supplies of complimentary drinking water plus the usual tea and coffee (etc.) ingredients and a kettle to make it all with. I was also provided with a bowl of fresh fruit on arrival and on several other occasions (replaced when the bowl was empty, I guess) during my stay. And a couple of small chocolates daily. There was a (typically over-priced) in-room mini-bar with a standard small selection of drinks and snacks. And glassware to go with it. The room was provided with robes, slippers and an umbrella. There was the obligatory iron etc. and hairdryer. The hotel also offers a laundry service. As well as the morning housekeeping visit, there was (most days) an evening turn-down service. On check-in I was asked if I had any special housekeeping requests, but merely opted for whatever is standard, so I guess that's it. A newspaper was delivered daily except Sunday. The hotel offers free in-room WiFi and Ethernet web connections to all IHG Rewards members; I understand this will be extended to all guests in the near future. Connection speed was fair enough, but with the annoyance of having to re-register for the service at least daily. The bathroom was large, and all spotlessly clean. The surround sound system extended in there too (with a separate volume control) and there is an unusual arrangemnent whereby the shower wall adjacent to the main part of the room is of glass so one can see into (and be seen from) the main body of the room whilst enjoying the free-flowing rain shower head. There is a shutter to close this from the room side. I liked this feature, but I can imagine some finding it odd. There were plenty of towels and the toiletries offered were of good enough quality. There is a pool on the rooftop, a gym and several restaurants and bars in the property. The breakfast offering is a self-service buffet with an unusually wide range on offer. A good range of typical components of US, UK, Continental and Asian breakfast - sausages, ham, bacon, eggs in various guises, tomatoes, beans, hash browns, pancakes, omelettes, dim sum, cold meat, pastries, muffins, fruit, cereal, breads and so on and so on. I imagine pretty much any taste is catered for. The only criticism, and it's one I have to make at just about any such buffet, is that hot food is not kept hot enough. Reception was quick and efficient, and there is always on hand a team of porters and concierges to open doors, summon lifts and taxis and so on. The hotel is very well located in Causeway Bay at the north (city) end of the racecourse with easy access to the MTR (Causeway Bay) and the huge range of shops and restaurants in the immediate vicinity. The tram is also outside as are buses to certain areas. It's very hard to find fault here, but I find myself making a comparision with my previous stay in Hong Kong (a different hotel and brand). There is no denying the Crowne is a step up in terms of general quality but, then, this is reflected in the rates. For less money I could have had an even larger club room at the other hotel with a full park and harbour view, with club lounge access and "free" drinks and snacks. And, whereas at the previous location, when I went for breakfast on day 3 and every subsequent day I was offered my usual tea without being asked my preference again, it took the Crowne Plaza over a week before there was any recognition at breakfast. It's little things like that that make one feel genuinely valued. So, in summary, it is undoubtedly a very comfortable, somewhat upmarket hotel with larger than average rooms that are well equipped and serviced. And the rates reflect this. It's well located and very comfortable. A better way of keeping breakfast items hot and a tiny bit more effort at recognising faces would make for closer to perfection. Recommended.
12 February 2014
Rated

3.0

out of

5.0
 by
Londonnertrav
A nice hotel
A good hotel and nicely located. Would recommend it.
11 February 2014
Rated

4.0

out of

5.0
 by
WayG
Overall it is a good choice in Hongkong
I always stays in Crowne Plaza Causeway Bay in Hongkong, and of course it will be my choice next time. The location is very good and room is clean and big enough. However, I think this time it was because of Chinese Spring Festival, a lot of tour groups stayed here too, which resulted the recipient desk became busy, and no body was picking up my luggages to my room. I remember there were staffs helping on the luggages before. Lifts as well - busy. The Wifi service is free now, which is great, but the connection procedure is very noisy. Every time when my iPhone woke up from sleep (my company policy enforced my iPhone to be sleep after 15 min idle), I had to: 1) click the setting 2) choose CPHK 3) wait until the authentication page show up 4) tap Room 5) tap continue 6) enter my room number and last name 7) tap OK 8) wait the authentication page close. Too much steps, and auto join feature completely didn't work for me, and the authentication session didn't save neither. I noticed because when I was in Holiday Inn Singapore, I only need to enter credential at most once a day (and it was only 1 step instead of 8 in CP), and the connection is saved, even though I moved back to the WiFi range or iPhone woke up from sleep, it was connected automatically. at least I didn't need to do the same steps every about half hour.
10 February 2014
Rated

3.0

out of

5.0
 by
Bigear
Good Hotel, Bad Billing Policy
The Crowne Plaza Hong Kong is a centrally located hotel with good clean rooms. The staff seemed competent, and I was able to easily go about my business. Breakfast was good, and the bar on the 28th floor offers some good views of the city and is a great place to relax after a night of work. The atmosphere in the bar is relaxed, yet refined. The only thing that bothered me about my stay with the hotel was upon checkout when I reviewed my bill. Now, I review my bill very carefully as I was on business and my company and the clients who pay for my expenses are quite particular about accuracy. When I reviewed my bill I asked the staff about a charge for a nominal amount, I think it was HK$10, for something I think called "Project Hope". When I asked the staff said that was a charitable donation that is added to every bill. What? You add charges to my bill without authorization? Even though it is a small amount of money, this is something I would have had to explain to the accountants at my company and my clients who would not be happy that I am making charitable donations on their behalf. Secondly, If I want to make a charitable donation, I will make one myself, for the charity and amount that I deem suitable. I find it highly unethical that a charge is added to my bill without my authorization. Don't put any, and I mean any, unauthorized charges on my bill. While the amount may make my complaint seem petty, the principal here is the key, and the fact that corporate accounting departments do not leave any amount of money on the table, no matter the amount. And at the same time, I would probably have received some type of reprimand for an inaccurate bill or expense report.
28 January 2014
Rated

5.0

out of

5.0
 by
mark857
Early check in saved my day
I give 5 stars because the hotel was able to provide me a two hour early check in. I really needed it after a 26 hours flight. It is well located, close to a mrt station with comfortable rooms. The only small complaint I have, is that when I checked in for my second stay, the hotel offered me a room in a smoking floor. The attendant, mentioned that the room had a treatment that cleaned any smell, which was not the case. After checking the room the attendant gave a room in a non smoking floor. I do not think that this was adequate, and I should be offered a room directly to a non smoking floor.
21 January 2014
Rated

4.0

out of

5.0
房间宽敞
在香港铜锣湾能有这样宽敞房间的酒店真的很好,Crown Plaza的房间非常整洁宽敞。顶楼的酒吧和游泳池也非常不错,作为会员还免费赠送顶楼酒吧饮料券和房间水果。我来香港若是住在铜锣湾,Crown Plaza会是我唯一的选择。
20 January 2014
Rated

3.0

out of

5.0
 by
Paultom
Free Wi-Fi Service
The free wi-fi service accorded to the gold Priority Club members is tiringly slow. I was informed that it's usual depending on the number of guests using the service. Convenient location for shopping and restautants.
19 January 2014
Rated

3.0

out of

5.0
 by
Ozmill
Great location
Hotel is in a great location just a a few hundred metres from the causeway bay shopping area and across the road from the happy valley race track. Despite being in such a busy location the hotel was nice and quiet. Had one of the most comfortable beds I have ever slept in in a hotel. Rooms are nice and modern although the Lifts can be very slow and often have to wait a number of minutes for an elevator. The Internet both wireless and Internet is slow to the point of being almost unusable. If they fix the issue of the speed of the Internet I would be happy to use this hotel again.
16 January 2014
Rated

5.0

out of

5.0
 by
Jessie123
good location and comfortable bed
very convenient to any shopping places in Causeway Bay in walking distance. King size bed is comfortable and enough for us with 1 kid. Good package including breakfast and lounge service.
16 January 2014