Skip Navigation
English
|
|
|
|

Sign In

Book online or call: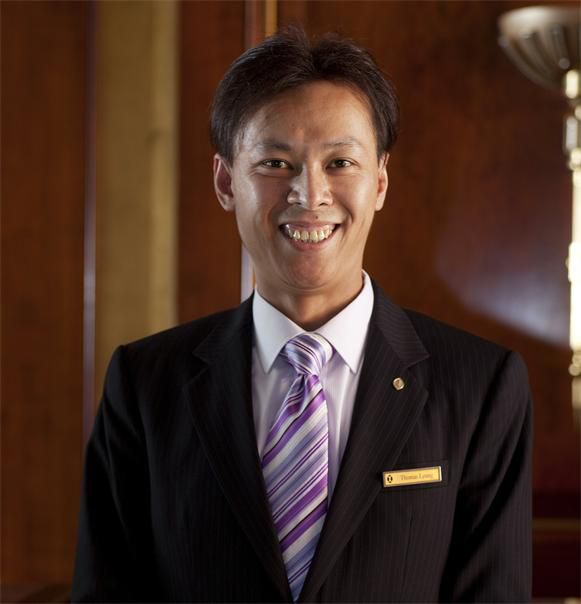 Insider Tips
LOCAL CULTURE
GIFTS
Never give a book or a clock as a gift because a 'book' means losing and a 'clock' means 'paying your last respects' in Cantonese.
LUXURY AND PRESTIGE IN HONG KONG
Internationally renowned, this Hong Kong hotel offers both business and leisure travelers the highest levels of service in a friendly, yet elegant five-star hotel environment. Luxury guest rooms and suites offer spectacular city, harbour or garden views, tempting you to explore this unique city. Equally tempting are the wide selection of world-class dining outlets at this Hong Kong hotel, together with the indulgent health and beauty facilities, including the outdoor heated pool, gym and spa.
HOTEL HIGHLIGHTS
Restaurant & Lounges

The hotel offers a wide selection of world-class dining options, from award-winning Cantonese classics to authentic Italian cuisine, prepared by we...

Amenities & Services

Located along the waterfront of the magnificent Victoria Harbour, the hotel offers spacious guest rooms with stunning harbour views, a 24-hour fitn...

SPECIAL PACKAGES

There's always something special happening at an InterContinental hotel. Whether you are looking for a fun-filled getaway or a place to host your n...
InterContinental Grand Stanford Hong Kong
70 Mody Road

Hong Kong

Hong Kong

Front Desk

+852-2721-5161
Languages spoken by staff
German, English, Italian, Japanese, Chinese
Pet Policy
Contact hotel for details
CHECK-IN

2:00 PM

CHECK-OUT

12:00 PM

Evening Reception Desk Open
Accessibility
Service animals allowed
2 Room(s) with Accessibility Standards
Parking
Guest Reviews
Rated

4.4

out of

5

 by

259

reviewers.
Rated

5.0

out of

5.0
 by
World Wanderers
Enjoyable Stay
This hotel contributed greatly to our stay in Hong Kong. Staff were friendly and efficient. The room was of good size with panoramic views of Hong Kong's Happy valley racecourse. if any criticism, it would be the seating area in the main lobby. Firstly we felt there was insufficient seating and what there was, was basically a large low level lounger. Not easy if you are of a certain age. Also, common to most Hotels, double rooms which obviously accommodate two persons only provide one easy chair.
10 July 2014
Rated

4.0

out of

5.0
價格問題
因入住后收到一個訊息跟初時訂房的價格有異, 便打酒店電話到前台查詢, 他們服務專業, 清晰回答, 讓我明確地知道了價錢
09 July 2014
Rated

5.0

out of

5.0
 by
wz000826
床铺舒适
床铺舒适,枕头可多种选择,床铺宽大,是真正的五星级标准,晚上非常安静,拉上窗帘一觉到天亮,休息的非常好。
08 July 2014
Rated

4.0

out of

5.0
 by
blpy
Spacious room with view of racecourse
Bed mattress was comfortable but would be better if i could have a choice of the pillow.
07 July 2014
Rated

5.0

out of

5.0
 by
xzl1123
设施完善,细微周到
房间内各种设施方便周到,变压器,小剪刀,包括卫生间里的洗浴用品,质量好,方便使用,与细小处感受到关心与体贴,让入住的客人有到家的感觉。
05 July 2014
Rated

1.0

out of

5.0
 by
customer atoz
contaminated bathtub
contaminated bathtub, poor breafast, non-existent lobby. no relaxation in the hotel
04 July 2014
Rated

4.0

out of

5.0
 by
Danny82
安静,便利,睡眠不错
床铺和香薰服务不错,独特的香氛系统,美中不足的是如果可以在房间内就买到就更好了,要到前台才可以买到,所以最后因为赶飞机而错过了,没有买助睡眠的香薰精油。
03 July 2014
Rated

4.0

out of

5.0
整体满意
住宿一晚,由于本酒店便于在时代广场购物以及去海洋公园玩所以选定。22层的房间比想像的小,但的确各个方面都非常舒适。朝向闹市区(北),不如背面风景开阔(南)。订房间的时候前台没有提及,这个服务环节酒店需要改进。
03 July 2014
Rated

5.0

out of

5.0
床铺舒服,服务一流
床很舒服,软硬适中,每天累了一天,回去洗个澡,躺在床上,特别的舒服,这也是我一直选择假日系酒店的原因。出差在外,一张舒服的床有助我第二天更加高效的工作。
01 July 2014
Rated

3.0

out of

5.0
 by
luckyrice
needs a service evaluation
First stay at this Crowne Plaza and was not very impressed, all the more so after having a much better experience staying at the Crowne Plaza in East Kowloon the week before. I chose Causeway Bay this time with a full meeting schedule on the Island. But beyond location there is not much to recommend this hotel. The good: Room quality was fine - everything was clean and the bed was comfortable. I rarely eat breakfast but did one day and the buffet was solid and tasty. Treated very attentively at check-in. The bad: Service was uneven - many staff were clearly not being managed adequately, particularly at concierge. Waited longer than should have in taxi queue because staff not on the ball and taking personal phone calls! Was awoken twice in the afternoon when badly in need of sleep by a fire drill (if it was planned I should have been notified at booking!), and a staff phone call when I had the do not disturb sign on; two days of interrupted sleep when it was sorely needed. TV channel selection is inadequate for a hotel at this price point: weak international channel selection and one second-run movie channel - ugh. And not being subscribed to the channels showing live World Cup games? Very odd. If the other Hong Kong Crowne Plaza had a great channel selection and live World Cup games, why not here? Is the cable service really that much different? In short this hotel is adequate and in a good neighborhood convenient for the Island, but it compares poorly with the Kowloon East Crowne Plaza which is much nicer, newer, with better service and far superior gym and pool, and all at half the price of this Causeway Bay location!
01 July 2014
Rated

5.0

out of

5.0
 by
Janeanne
Comfort and Style
An extremely stylish and comfortable Hotel with attentive,friendly and efficient staff. Exceptional attention is given to detail. Always a pleasure to stay here, we are made very welcome. Overlooking Happy Valley Racecourse ( a short walk away and a great night out on a Wednesday) two excellent bars both with open air option, offering live music and great ambiance. Many local people eat and drink in the Hotel which continues to improve its Buffet menu and quality, maintaining its popularity, afternoon tea is also a highlight with beautifully presented stands of sandwiches and cakes and of course tea !
26 June 2014
Rated

5.0

out of

5.0
 by
Huong
Huong
I like the customer services. Their attitude is very good!
25 June 2014
Rated

5.0

out of

5.0
 by
Ray-74
Nice location, great service, and spacious, clean room
Firstly, we were quite impressed by the size of the room and its cleanliness. Looking back on our previous stays at other HK hotels, our room looked massive and quite modern. It could fit the provided king-size bed, a medium size working desk, an extra single-size bed and 3 of our large luggages, and still had so much room to spare. The room was even equipped with a portable hand-phone that we could use to bring around and called both locally and internationally. Very handy and thoughtful ! The bathroom was also quite spacious with separated shower and bath tub. The towels were very clean, large and soft. The bed was also very confortable. The pillows were plentiful and came in 3 sizes. My two kids, wife and I all had wonderful sleeps during our 4 nights stay there. The hotel's location is also such a plus point. Located in the all famous Causeway Bay area, just a couple of blocks away from the MTR station, and short walking distance away from nice shopping and restaurant areas. The staffs were also very friendly and always eager to assist in anyway. All in all, we had the most wonderful stay in HK this time !!
24 June 2014
Rated

2.0

out of

5.0
 by
YYZtraveller
Not a good business hotel
Poor internet and not accommodating to business travellers. More of a tourist hotel.
24 June 2014
Rated

5.0

out of

5.0
 by
沐枫唇zqq
舒适的住宿体验,温馨的服务感受
陪妈妈和儿子一起出来旅游,查看网评后选择了这家酒店,从进大堂办理入住手续起感觉就很好,前台接待很礼貌,普通话说得不错,沟通畅通,因为是三人入住要加床,前台立即作了安排,进房后一会儿客房服务就来加好了床,随后又送来新鲜水果,很温馨,床很大很舒服,卫生间很大,冲林房的喷头妈妈说感觉像到了热带雨林,沐浴的感觉超好,二天都在餐厅用早餐,品质味道不错,只是品种少了些,有点遗憾,妈妈说这是香港之行住得最舒服的酒店.但有点失望的是,5月中旬通过某某网订的酒店价格,竟比,6月14日入住时当天网上公布的价格还要贵一些,没有体现出时间成本上的优惠,问了前台服务接待,她说"不太可能",考虑到这是某某网的价格,应该和酒店没太大关系,就没坚持讨说法了,要说明的是,本次香港之行,在香港住了六天,三个酒店,每家酒店二晚,舒适度是这家酒店最好,但价格却是只有这家预定的价格比入住时当天的价格要贵,没能体现出时间上的性价比,让人觉得不提前预定更好些.
21 June 2014
Rated

4.0

out of

5.0
 by
poppet22
comfortable bed and great tub
The bed was very comfortable and I slept very well the nights I stayed. I thoroughly enjoyed the tub and was able to have a very enjoyable lounge in it. It was big and deep enough to really sink into. There were more than sufficient tv channels to watch and was very agreeable background noise just before bedtime.
19 June 2014
Rated

1.0

out of

5.0
Staff is rude
I was checking in with my Senior VP in the morning. First it took more than 5 minutes for your staff to serve us. This is 7am in the morning. The person serving my SVP told the other receptionist serving me not to give me a room since I did not book an extra night. She talked to the other receptionist in Cantonese thinking I do not understand. I immediately explain to my SVP what she said in English. She pretended not hearing it and not apologize. I do not care if you let me check in or not but this is plainly rude and bad service. We booked 5 rooms in total. I understand I was checking in before check in and do not expect a room yet but this is really bad hearing from the staff not to give me a room because I did not book extra night. How much does it cost to give me the room early if already empty? I do not even mind paying early check in fee and that is what offered to me when I travel to many part of the world. I am supposed to go back to HK end of June and I am canceling my reservation with your hotel and book another one. I will tell my company how bad your hotel is and not recommend to others in the company. I stayed with your hotel a couple years ago and find it good but not this time.
14 June 2014
Rated

5.0

out of

5.0
 by
sansu
Fabulous bed!
Second time to stay in this hotel and did not disappoint. Best bed around. Fresh fruits in season as freebies. Suggest to add movie channels in English, though.
14 June 2014
Rated

5.0

out of

5.0
 by
TimmyS1967
Great Sunday Brunch
good location, really friendly staff, when we arrived at Hotel did not have enough HK$ to pay taxi, so one of the staff lent us some money to pay taxi. Really clean and spacious rooms, good Bar/ Restaurant on top floor.
11 June 2014
Rated

5.0

out of

5.0
 by
卡瓦格博
愉快的4天
这次入住铜锣湾皇冠假日酒店,是申请的4晚免费房,我们到达酒店时,酒店已经为我们准备好了房间、欢迎饮料、水果盘,我们向酒店提出的请求,酒店管理层全部事先为我们作了周到细致的安排,不仅给我们安排了南向马场方向的客房,还为我们事先准备好了婴儿床甚至是婴儿浴盆,我们走进房间就全部是感动。 短短的四天很快就过去了,但我们在酒店受到了细致的关怀和照顾,使我的太太和小女儿都非常非常的高兴,渡过了非常愉快的四天假期。 毋庸置疑,再来铜锣湾,还会选择这个温馨友好的酒店!
11 June 2014
Rated

5.0

out of

5.0
 by
curtis57
Quiet Rooms
We enjoyed our 6 night stay on the 15th floor. The beds were great and the room was quiet, sleeping was restful and coming from the us we woke up early. The breakfast buffet is really tasty, both for Asian and western tastes. We didn't eat there every day, but we liked it a lot when we did. Omelette station was awesome. The rooftop pool and fitness center also impressed me. Shopping nearby at a vertical mall was convenient and the MTR station was there also. Staff are helpful with directions in English. The marble and glass bathroom was really luxurious,
09 June 2014
Rated

4.0

out of

5.0
基本不错
在6月1日去餐厅用早餐,服务员没有提醒早餐要付费,(因为房费没有包含早餐),房间是朋友通过网上帮助我预定的!
05 June 2014
Rated

5.0

out of

5.0
 by
Sumin
Details like
It was pleasant experience that when I stayed in your hotel and especially I was satisfied with your details like your bath room is equipped with weighing machine : )
04 June 2014
Rated

4.0

out of

5.0
 by
zjie
方便舒适
基本符合该等级酒店的标准,包括服务、环境、舒适程度,但是也没有特别惊喜之处。位于香港铜锣湾而房间较大是比较优势的地方。预定需要信用卡担保较为不便,洗漱用品一般,餐厅服务时间较短。
03 June 2014
Rated

5.0

out of

5.0
 by
zwin9
服务好
服务一流,地段好,临近跑马地,马会,房间安静整洁,寄存行李方便安全。建议信用卡的预授权取消时间能够缩短,现在是否是一个月?
02 June 2014
Rated

5.0

out of

5.0
 by
Eric Martin
出门在外可以选择的酒店
客房设施完备,清洁卫生不错,服务热情。能很好休息。 互联网很方便,提供免费Wi-Fi,商务和旅游都可以使用。 早餐质量还好,中西餐兼备,可选择喜欢的食品。
30 May 2014
Rated

4.0

out of

5.0
 by
舟行天下
超出预期的酒店
为方便去铜锣湾购物而入住,原本想香港的酒店房间都比较小,结果入住感觉很满意,前台服务生态度很好,还给了个较高楼层,山景尽收眼底,房间舒适还送水果,在2楼海都吃饭又遇5折活动,整体满意。 小有的遗憾:洗发水等的质量欠佳;附近的房间洗刷时能听到声音;房价稍高。
20 May 2014
Rated

5.0

out of

5.0
 by
Tesnar
Feeback
I wish to thank the staff of the hotel for their support during our stay in Hong Kong. One of the best experiences ever. A special thanks to the staff who arranged our transport on a daily basis from the hotel to the office - very punctual. We only experience terrible service from the ladies at the reception. Every time we approach them, the greetings were rude and unfriendly and our check out with the ladies were a nightmare until the guys took over. The worst when I stood in front of the receptionist and not greet , just a ; "what do you want?"
20 May 2014
Rated

5.0

out of

5.0
 by
LouieFromJapan
highly recommend
I stayed 3 nights while attending a conference at the Hong Kong Convention Center. The room was very modern and clean. The bed seemed new and was one of the best I've experienced. I ate the breakfast buffet each morning and found it delicious with a huge variety of options. The made-to-order omelettes were perfect. I also liked the fact that there was a supermarket (with bakery and deli and liquour) right across the street from the hotel. Next time I travel to HK I will definitely stay again at the Crowne Plaza Causeway Bay.
18 May 2014
Rated

5.0

out of

5.0
 by
TobingChina
Comfort and wonderful stay
During my last visit to Hongkong, I stayed 3 nights at Crowne Plaza Causeway Bay using my reward point. Hotel is nicely and comfortably walk from/to MTR station. Checked in at designated IHG Reward Club counter, I had my room prepared and upgraded. Staffs are very warmhearted and helpful. The room was nice and comfy, Spacious enough for me. Nice bed, nice bathroom and shower area. Good breakfast food variety also nice lounge at 28th floor even just to have a cup of coffee. One thing that troubled me was the internet connection. Weak WIFI signal in the room and sometime unstable. Overall, Crowne Plaza Causeway Bay was very good. I surely will stay at this hotel when I have chance to visit HK.
07 May 2014