Skip Navigation
English
|
|
|
|

Sign In

Book online or call: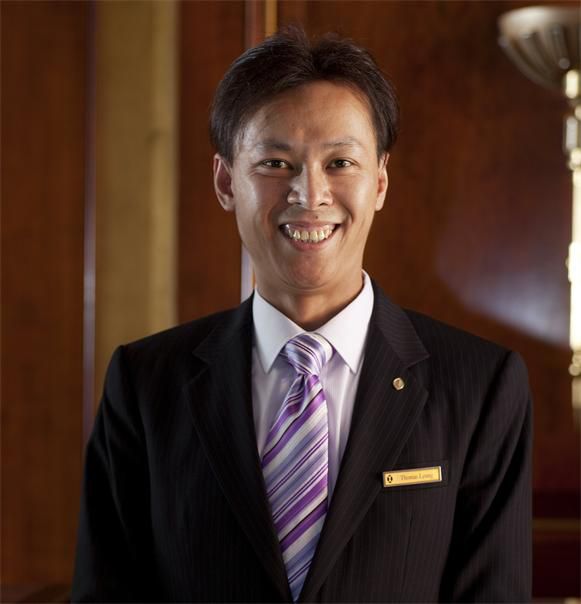 Insider Tips
LOCAL CULTURE
GIFTS
Never give a book or a clock as a gift because a 'book' means losing and a 'clock' means 'paying your last respects' in Cantonese.
LUXURY AND PRESTIGE IN HONG KONG
Internationally renowned, this Hong Kong hotel offers both business and leisure travelers the highest levels of service in a friendly, yet elegant five-star hotel environment. Luxury guest rooms and suites offer spectacular city, harbour or garden views, tempting you to explore this unique city. Equally tempting are the wide selection of world-class dining outlets at this Hong Kong hotel, together with the indulgent health and beauty facilities, including the outdoor heated pool, gym and spa.
HOTEL HIGHLIGHTS
Restaurant & Lounges

The hotel offers a wide selection of world-class dining options, from award-winning Cantonese classics to authentic Italian cuisine, prepared by we...

Amenities & Services

Located along the waterfront of the magnificent Victoria Harbour, the hotel offers spacious guest rooms with stunning harbour views, a 24-hour fitn...

SPECIAL PACKAGES

There's always something special happening at an InterContinental hotel. Whether you are looking for a fun-filled getaway or a place to host your n...
Grand Stanford Hong Kong
70 Mody Road

Hong Kong

Hong Kong

Front Desk

+852-2721-5161
Languages spoken by staff
German, English, Italian, Japanese, Chinese
Pet Policy
Contact hotel for details
CHECK-IN

2:00 PM

CHECK-OUT

12:00 PM

Evening Reception Desk Open
Accessibility
Service animals allowed
2 Room(s) with Accessibility Standards
Parking
Guest Reviews
Rated

4.0

out of

5

 by

314

reviewers.
Rated

4.0

out of

5.0
 by
yenni12
nice place to relax , with good service
room was perfect, and one day if i wanna back to hongkong again i will check in at holiday inn again. =)
February 20, 2013
Rated

5.0

out of

5.0
 by
Siwei
good location
everything is nice. the location, facility, and only would be better if the freakfast is more choices?
February 18, 2013
Rated

4.0

out of

5.0
 by
hkvisitor
sewer odor in the bathroom
Sewer gas odor was coming out of the floor drain in the bathroom
February 14, 2013
Rated

4.0

out of

5.0
 by
HKTraveller123
HKTaveller123
I stayed in this hotel for five nights with my friend in Feb. 2013. I am satisfied with this hotel but those who served us during the breakfast time were not helpful and professional.
February 12, 2013
Rated

5.0

out of

5.0
 by
Juliecy
Good service
Very comfortable and clean, great service. One waitress serving breakfast is not nice, however, receptionists are very good.
February 6, 2013
Rated

3.0

out of

5.0
 by
Bruce777
Sofa Bed
I stayed in this hotel many times before, this time my wife and sister came too, so we used the sofa bed. The sofa bed was horrible. I told the front office staff, they said they will report it for me, but so far, I heard nothing. I'm quite disappointed.
February 5, 2013
Rated

5.0

out of

5.0
 by
Mickeymac
HI Express Part 2
This was our second stay in the hotel. We were given a corner room in the 22nd floor. The only hitch is the wifi signal at the area was so weak and intermittent it can be a test of patience. Maybe adding another access point will help as I saw a single wifi antenna by the elevator lobby. Nevertheless, it is not a deal breaker for us and will continue to stay at this hotel during our future visits.
February 4, 2013
Rated

4.0

out of

5.0
 by
Guillesse
Holiday Inn Causeway Bay Hong Kong
Exclusive location, warm welcome. Only breakfast choice should be improved. Good variety of restaurants within hotel and walking distance.
February 4, 2013
Rated

4.0

out of

5.0
Comfortable hotel in a great location!
It was our first time in Hong Kong and Holiday Inn Express in Causeway Bay was the perfect place to stay! Situated in the middle of all the buzz that Hong Kong offers, right next to Times Square and also next to the MRT station. It was easy for us to get around and explore Hong Kong from this central location. The hotel offers free wifi to guests which I this is a MUST in all hotels in this day and age. The only negative is the limited choice in the breakfast menu, but overall our stay was positive!
January 29, 2013
Rated

4.0

out of

5.0
 by
Nadja
Accommodating concierge, Comfortable stay
Nice, comfortable rooms and friendly hotel staff. Location of the hotel was very convenient. We appreciated the hotel's [Japanese] restaurant in accommodating us for a drink, even if they were already closing down for the night. Breakfast was good enough, however, the cleanliness of the area and attitude of the service crew could use more improvement. All in all, it was a good stay. :)
January 27, 2013
Rated

2.0

out of

5.0
 by
SSTan
Uncomfortable/uneven floor
Hotel location is excellent n good value for the price. We were given a room on the12th floor. The room floor was very uneven; uncomfortable to walk on as we could feel a regular patten of ridges (wire mesh?) thru the thin carpet. Credit to room service who got the shower handle reattached without prompting. Breakfast experience was somewhat a step below McD/ BurgerKing, except u get served.
January 25, 2013
Rated

5.0

out of

5.0
 by
MsNadia
Excellent stay
Aside from the excellent location, hotel staff and service were just perfect. Staff members were excellent, friendly, helpful, and very understanding at all times. The hotel ameneties were very good, and everything was perfectly clean to my satisfaction. Supermarkets and different cuisine restaurants were many and within walking distance which is adding to the convenience of everything else in this hotel. I would definately book in this hotel again.
January 23, 2013
Rated

5.0

out of

5.0
 by
FreeBird2013
Very clean room and great for youth
this hotel is very clean and have everything you needed. It's a little small but very comfortable. The internet is easy to access. The location is very good in the central of causeway bay. The bed is a little small but not a big issue. The breakfast has only 4 choices but it's okay and save money.
January 23, 2013
Rated

4.0

out of

5.0
 by
JGohUPS
Good Value for money
Generally, it was a good experience as my first time with this hotel.
January 20, 2013
Rated

4.0

out of

5.0
 by
Ronald0608
Convenient Location
Spend a weekend for shopping in HK. Just at the back of Times Square in Causeway Bay and 2 minutes walk to Lee Garden Plaza. Fantastic location for shopping and great variety of dining options. Convenient to MTR connection. The room is basic and breakfast is in set. Not much choice but save the trouble.
January 18, 2013
Rated

4.0

out of

5.0
 by
SBJ2012hktrip
stay at 13th floor
very different from staying at 18th floor, more noise due to floor being closer to ground floor, house keeping staff less friend on this floor as well
January 16, 2013
Rated

4.0

out of

5.0
 by
SBJ2012hktrip
stay at 18th floor
house keeping made it more enjoyable and room was always very cleaned well, view outside window was very nice as well, staff was very helpful as always, for example when we needed taxi their team was able to help us rush taxi service as soon as possible
January 16, 2013
Rated

4.0

out of

5.0
 by
tvradke
Good Location
Very good location. Right outside the Causeway Bay MTR station and very near some good food options. Not far from the Airport express station or the ferry terminals. Only downside is that there is no room service for dinner and we have to find our own dinner options. There are restaurants open within the premises until 11pm but they don't deliver to the rooms. The rooms are functional and adequate for a solo traveller or a couple for a few days but the assumption is that you are spending bulk of your time outside the hotel rather than inside it.
January 16, 2013
Rated

5.0

out of

5.0
 by
Dianejane
weekend in Hong Kong
Great location, clean and comfortable, staff all very good, would stay here again.
January 15, 2013
Rated

5.0

out of

5.0
 by
Alexsun127
The centrel of HONGKONG
This hotel is really easliest to transfer to other location which is very close with subway. If you can't directly fly to Hongkong from China you should bypass from Shenzheng at that time the shuttle bus is stop on the gate of hotel. But the price is little bit high maybe i stay here on the national day. And hongkong's hotel price always so high. So i think this hotel is recommanded to first traveling on hongkong friends. Thanks
January 11, 2013
Rated

5.0

out of

5.0
 by
joejoe168
Good location, frontdesk helpful
First time to live in this hotel, just found that the hotel is so closed to a shopping mall Times Square and just 3-5mins walk to the subway station (though a very long one) The room is nice and price is good (only for the night I stayed). Good location for shopping and dining!
January 10, 2013
Rated

4.0

out of

5.0
 by
ephie
improvement will be great
i stay in this holiday inn express for 2 nights with points redeem. it has a better location which was very convenience for shopping and walking. the room was good and they sent me welcome drink as I am golden member. However, I dont't like the water temperature too much. it was not satisfying that was too low especially at the second night !! Please improve this because you konw how tired after a whole day walking that a tourist could be!
January 9, 2013
Rated

5.0

out of

5.0
 by
MarShITE
Enjoy and comfortable
We were really enjoyed to stay in Holiday Inn Express Causeway Bay.. The staffs are helpfull and service are excellent. and the room so comfortable. The Bathroom so clean. the Room rates affordable. Will stay there when i go to HK again. But hope they give wi-fi facility on the room..Thank you Holiday Inn.. :)
January 8, 2013
Rated

4.0

out of

5.0
 by
Winghem
Good service
The service of the housekeeping is excellent , requests are being attended right away , the fellow at the downstairs of the hotel ( hotel guard ? ) , specially when we checkout on the afternoon on December 27 , is remarkably helpful , noticing few taxis coming at the time of car barn , he went to the corner and called taxis for us . One point though that I encountered during my check in at the front desk , a male staff gave me a bad impression of insisting not allowing me to use the sofa bed wherein our reservation has clearly indicated we requested room with sofa bed . In fact , for the last few years that we went to Hongkong , we always stayed at Holiday Inn Express .
January 3, 2013
Rated

3.0

out of

5.0
 by
Jonny13
Convenient suroundings
It is just connected to MRT station and is easy to get anywhere by MRT, including to the airport. Breakfast is simple enough with five choices. Only one thing to mention is that our room had only shower.
January 2, 2013
Rated

3.0

out of

5.0
 by
GaryShanghai
Holiday Inn HK
Great location, but wireless internet service is extremly slow at night time. It's slow to apoint that I need to go down to lobby to have better internet connnection. I have made complains about it but no imporvement is noted.
December 18, 2012
Rated

3.0

out of

5.0
 by
CaCa
Poor service during breakfast
The 1st morning, the waitress was day dreaming. I have ordered Breakfast E and she totally forgot about it. There were not many guests at around 7:30am so not sure why. The 2nd morning was even worse. The waiter brought the breakfast to another table even though the guests at the other table said their breakfasts have arrived. I told the waiter the breakfast was for me. He said I just followed the order. His attitude was terrible. He even told me to write a complain if I want. Afterwards, I told the front desk. The front desk staff told me the waiter only works part time so he would not care about the service. I cannot understand when you take up a job, whether full time or part time, you should do it properly.
December 16, 2012
Rated

4.0

out of

5.0
 by
Junyan
FRONT STAFF IS VERY GOOD
I AM VERY SATISFIED WITH FRONT STUFF. I FORGOT HER NAME, BUT HER ATTITUDE IS VERY GOOD.
December 12, 2012
Rated

4.0

out of

5.0
 by
Prayag
Good rooms but no buffet breakfast
Very nice rooms, free wifi, very close to Times Square. However they do not have a buffet breakfast. The breakfast has set 4 menus and one has to select from that. There is no option for vegeterian. so I had to survive on milk and fruits. It would be nice if they could include some toast, corn flakes, bread butter etc. for the breakfast. The TV should have some Hindi channels from India as well or some more english channels.
December 12, 2012
Rated

4.0

out of

5.0
地理位置好而已, 没有其他没有了
早餐一团糟员工就这样一般般一般般早餐一团糟员工就这样一般般一般般早餐一团糟员工就这样一般般一般般早餐一团糟员工就这样一般般一般般
December 7, 2012