Skip Navigation
English
|
|
|
|

Sign In

Book online or call: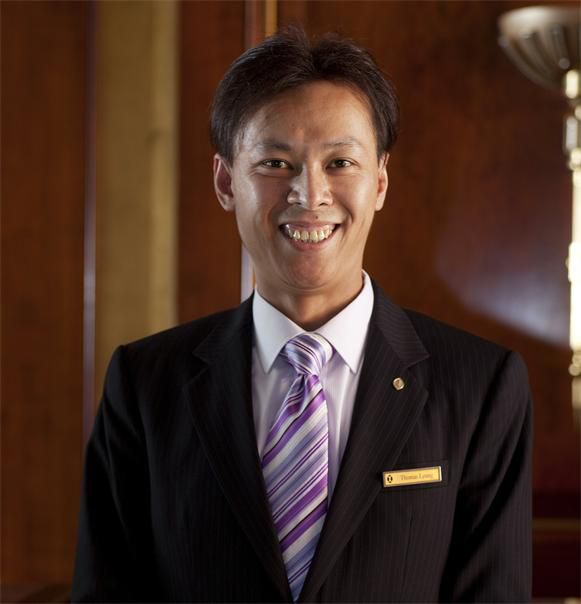 Insider Tips
LOCAL CULTURE
GIFTS
Never give a book or a clock as a gift because a 'book' means losing and a 'clock' means 'paying your last respects' in Cantonese.
LUXURY AND PRESTIGE IN HONG KONG
Internationally renowned, this Hong Kong hotel offers both business and leisure travelers the highest levels of service in a friendly, yet elegant five-star hotel environment. Luxury guest rooms and suites offer spectacular city, harbour or garden views, tempting you to explore this unique city. Equally tempting are the wide selection of world-class dining outlets at this Hong Kong hotel, together with the indulgent health and beauty facilities, including the outdoor heated pool, gym and spa.
HOTEL HIGHLIGHTS
Restaurant & Lounges

The hotel offers a wide selection of world-class dining options, from award-winning Cantonese classics to authentic Italian cuisine, prepared by we...

Amenities & Services

Located along the waterfront of the magnificent Victoria Harbour, the hotel offers spacious guest rooms with stunning harbour views, a 24-hour fitn...

SPECIAL PACKAGES

There's always something special happening at an InterContinental hotel. Whether you are looking for a fun-filled getaway or a place to host your n...
InterContinental Grand Stanford Hong Kong
70 Mody Road

Hong Kong

Hong Kong

Front Desk

+852-2721-5161
Languages spoken by staff
German, English, Italian, Japanese, Chinese
Pet Policy
Contact hotel for details
CHECK-IN

2:00 PM

CHECK-OUT

12:00 PM

Evening Reception Desk Open
Accessibility
Service animals allowed
2 Room(s) with Accessibility Standards
Parking
Guest Reviews
Rated

4.1

out of

5

 by

369

reviewers.
Rated

5.0

out of

5.0
 by
Jue984
convenient and comfortable
The sofa bed is useful and supply extra space since we are a couple with a small kid.
August 15, 2013
Rated

4.0

out of

5.0
 by
Beijinger
Very good location
The room is small yet convenient, considering the location of the hotel. I will consider this hotel next time.
August 13, 2013
Rated

5.0

out of

5.0
 by
criticalcore
Great central location
Would recommend this property for anyone staying in HK! Located at causeway bay. Not very near the train station (if you walk underground from times square). But lots to see and do around the area! Do get a higher floor because the building faces a construction site. Breakfast has only 4 set choices but it's pretty filling. Rooms are comfortable for 2, beds are made daily and water bottles are given daily. Boiler and hairdryer are also provided which are very useful. Toilet is clean and of decent size. Airport express shuttle is very fast to the airport and there is a town check-in so you dont have to drag your check in luggage into the airport shuttle express. Overall, very good location and good comfortable hotel rooms to stay in :)
July 31, 2013
Rated

5.0

out of

5.0
 by
brp1264
Great location, good rooms, no nonsense
I have stayed in this hotel on and off since 2008, for anywhere from a few days to a few months at a time. The staff have consistently been pleasant and easy to work with and have never given me any doubt that they are there for you as a customer. This being a HI Express, you know that it's a no-frills hotel with a simple free breakfast, internet, no room service, and no real concierge service. The good things about this hotel: *Location - great location in Causeway bay next to shopping and restaurants. There is an MTR entrance close by, but the walk underground to get to the actual platform is pretty long. *Value - comparable hotels in the area have rooms that are much, much smaller. To get anything decent in the area that's not a closet, you have to spend much more. Not with the HI Express, with the average rate around or below $150 USD, you have a decent room in a great location. *Staff - Always willing to help and make you feel welcome even though it's not a full-service hotel. For example they will store luggage for you for free if you need to leave for a few days. Things to note about the hotel/Cons: *Internet - absolutely useless except during off-peak hours. Seriously, I know it's free, but if you can't offer a good product for free then don't do it. I resorted to tethering to my phone to be able to work during peak hours. *Breakfast - it's edible for a few days, but the 4 choices get old after a week. At least it's free and it is fast if you need to get out the door. They still do the silly paper coupon ticket deals for breakfast, which is slightly annoying. *TVs - they still have older CRT tvs in each room. The exception is the 29th floor that had a recent facelift (new paint/carpets/furniture/TVs). If you can, get a room on the 29th floor. *Elevators - Generally okay, but it's just weird they have 3 elevators for all 29 floors and then another 3 that are just for floors 1-6. The elevators can physically stop at all floors (including the 29th) so I think a more reasonable setup for guests would be to have a 2/4 ratio instead. *Nearby construction - not the hotel's fault at all, but at the moment the buildings nearby are doing construction which does result in some noise and blocked off roadway/sidewalk around the hotel. This is Hong Kong Island though, so it's par for the course. If you need to sleep during the day, perhaps another hotel might be a better choice though.
July 30, 2013
Rated

4.0

out of

5.0
 by
ClydeBKK
I would stay again
Very helpful and friendly staff. Room was adequate. Location great across the street from Times Square.
July 14, 2013
Rated

4.0

out of

5.0
 by
Hanoian
HolidayInn Express Causwaybay after two stays
The rooms were comfortable. The staff were very friendly. The only thing to take more care is the breakfasts. They provided little choice on what to have (4 same same menu everyday which were too poor for long stays like mine). The worst thing is that they even provided with fruit lasted from previous day > I could not believe it myself). But above all, other services were excellent. I would stay HolidayInn again and would recommend to others. Thanks for your services.
July 13, 2013
Rated

3.0

out of

5.0
 by
SY1234
Suggest to change door card
The door card has been re-used and re-used for several times. Hence, the magnatic tape was spoiled easliy. I had to replace 3 door cards within one day. And please understand that I stayed in 28/F, it took me 10 min to wait for lift to go down and up to try the new door card... The door system is also causing the problem. When the staff reset my husband's door card to work, then my door card is failed. When my doof card is fixed, my husband's one is no longer working at all. I really don't understand how they manage the system. So far, this 'door card' issue also happen to us when we stayed in Crowne Plaza Hotel at Beijing. Environmental Friendiness is highly appreciated and fully understandable... however this is not an excuse to cause us so much inconveniences and frustrations. Imagine if you are carring 10 bags and rushing to room for washroom.. while you found out the door card is not working AGAIN. Kindly fix the system or change the door card more frequently.
July 11, 2013
Rated

4.0

out of

5.0
 by
Monique88
Excellent stay
We had an excellent stay at Causeway Bay Hong Kong. The hotel was very clean, the staff were very friendly and the amenities were all that we needed. The ironing room and cable TV were bonuses. Would highly recommend this place! The breakfast was was basic but included in the price. We had three people stay in a double room + sofa bed. The sofa bed was basic but very comfortable and three people easily fitted in the room.
July 10, 2013
Rated

4.0

out of

5.0
 by
Alfredkf
Great service and convenient location
The hotel locates right at the shopping area and closes to Causeway Bay MTR station. It is so convenient if you like to shop in Hong Kong. The Holiday Inn Express room is quite spacious as comparing with some of the hotels in Hong Kong. Staffs are friendly and helpful making our stay enjoyable. Definitely will consider to stay again if I have chance to visit Hong Kong again.
July 7, 2013
Rated

3.0

out of

5.0
 by
Picker
Just a hotel, nothing to say good!
Good location, very simple breakfast while paid not cheap ( see attached photo)
July 5, 2013
Rated

3.0

out of

5.0
 by
IHL88
Breakfast and bed cleanness
The variety and quality of breakfast worsen since moving venue from L3 to L6. Bed has some insect.
July 4, 2013
Rated

3.0

out of

5.0
 by
ddc0419
convenient spot with good service
The room is a bit small for us. While the sofa bed is opened, the space is especially tight. But we have met with good & efficient services when we asked for sofa bed to be installed. Checking in & out are efficient too. The address is just a step away from the Causewaybay MTR station & many eateries :-) Good value for money for such a central & convenient location.
July 1, 2013
Rated

5.0

out of

5.0
 by
tao12345
cheap and comfortable environment
The hotel is in a good place. it's vary comfortable and prace is reasonable. if you go to this hotel ,you can enjoy a good shopping in time spuare. The hotel 's service is great..In there,you can have a good holiday. But, here is two advice for your hotel. First, the TV is a litter old. Second,although you have 4 choices for breakfast for free .but ,to be honest, it's not vary delicious.In a ward , it's a good hotel. thanks.
June 26, 2013
Rated

2.0

out of

5.0
 by
DKtraveller
Worst breakfast I can imagine in a Holiday Inn facility
Great location and very friendly staff but I have never had a worse breakfast in any Holiday Inn facility and stayed more than 1.000 nights at Holiday Inn hotels. I've stayed in the hotel before and the breakfast is now even worse than before and should only cater for large groups of mainland China tourists but any business traveller should walk away immediately. Rooms have what it takes but the 'high speed' Internet was a joke and staff mentioned that likely too many guests watched online movies.......
June 21, 2013
Rated

4.0

out of

5.0
 by
Norway
Nice and good hotel
Staff on the front desk were nice and friendly and helpful. Breakfast wasn't the best, but OK.
June 19, 2013
Rated

4.0

out of

5.0
 by
ruirui31
good
last week .we stayed holiday inn three days. eveything is good but breakfast. naxt time i will choose this inn n i hope breakfast get better.
June 18, 2013
Rated

4.0

out of

5.0
 by
SAnad
Nice place to stay
Once i booked this place, my friends told me that i should have stayed in kowloon as its the more bustling place. However times square is an awesome location, just cab drive away from ocean park, and on the sheung wan line so that you can catch the ferry to macau. The hotel is just a stone's throw away from the MTR, so an awesome location. Room very spacious to HK Stds and clean. Only a negative was the fixed breakfast, we stayed for 2 nights, being a vegetarian had to eat the same menu daily. Overall superb stay 4.8/5
June 15, 2013
Rated

4.0

out of

5.0
good on location
I like this hotel, because of good location for go any where of HK
June 15, 2013
Rated

5.0

out of

5.0
 by
KansasTraveller
Nice place to stay but expensive compare to US Holiday Inn Express
This is the second times I stayed in that hotel. It is because it is closed to Time Square, MTR, Taxi station. The staffs are very nice and patient. When I asked the direction, they are so patient to show me how to get there. They help me to get the taxi, take the luggage when I arrived. loan me the umbrella when it rained. If I go to Hong Kong again, I will stay there for sure
June 6, 2013
Rated

2.0

out of

5.0
 by
AR76
Don't go here if you want a comfortable hotel experience
To be honest, I really hate staying at this hotel. Although its located directly behind our Asia office, whenever I come into HK I tend to stay at the Holiday Inn SOHO which has much nicer rooms and electronics. Stepping into the HI CWB is like going back to 1999. The rooms are drab with a less than 20 inch tube TV (haven't seen one of those for a while). Its very easy to hear the persons in adjoining rooms talking, although this might be because they are mainland Chinese tourists. The junior staff needs some training on service, but the more experienced staff are quite good and flexible. The only reason I stayed this trip was because of 5 days training at our office, otherwise my vote is HI SOHO!
May 30, 2013
Rated

4.0

out of

5.0
 by
EDDYbr
Nice place to stay
very convenient location, near by the train station, nice service.
May 24, 2013
Rated

4.0

out of

5.0
 by
ROBDUB
Great value
The size of the room and the quality of the linen was great for the money paid. Great location too. The downside, Internet /Wi-fi is probably the slowest in the world. If you need internet as a business tool, forget the HIE Causeway Bay. It is positively woeful and frustrating beyond belief. So bad, they would be better off saying they don't have wi-fi. Apart from this, the hotel and the staff are great.
May 23, 2013
Rated

2.0

out of

5.0
 by
sjain4
Not impressed.
Probably the worst experience that I ever had with Holiday Inn till now. The staff did not know English and language was a huge challenge. The breakfast choice was limited. If you are a veggie lover, this is not the place for you. The staff at the restaurant were rude or appeared rude (may be due to language issues). They were not considerate about people having breakfast and were more interested in just completing their routine tasks. Sorry to say but my family blamed me for a wrong choice of the hotel and I was surprised too at their service.
May 20, 2013
Rated

5.0

out of

5.0
 by
thayami
Convenient location and comfortable room
The location was very convenient from business and sightseeing perspective. Very close to Times Square. Variety of restaurants! Needless to say, the room I was staying at was clean, comfortable, and most importantly quiet. I could relax after busy work. Finally, staff are friendly and knowledgeable. Feel their willingness to help customers. I will definitely use this hotel for my next businees trip! Thanks.
May 16, 2013
Rated

4.0

out of

5.0
 by
Consultpro
The centre of everything
The location of this hotel is excellent for - shopping, site seeing, and getting around. The rooms are comfortable. My wife would have liked some draw space. Breakfast is 'interesting' but all menus quite edible if you do not mind going local - there is always one western style menu.
May 8, 2013
Rated

4.0

out of

5.0
 by
iDevil
性比价高,位置理想,不要要求太多的选择
纯粹为了逛街而选的酒店,不需要在意太多,因为大部分时间都不在酒店,所以很多问题都可以不在乎,比如地毯实际很脏,楼道里有一股怪味。总体而言,还是可以考虑的。
May 6, 2013
Rated

3.0

out of

5.0
 by
abaddon
感觉一般
优点:地理位置优越,交通方便 缺点:房间偏小,设施较旧,网络速度很慢,早餐外包给楼下西餐厅品种不多,质量无法保障
May 5, 2013
Rated

2.0

out of

5.0
 by
yaw1
Great location but poor staff service
The hotel staff failed the do the laundry service for me on time. When I raised the issues, instead of acknowledging their mistakes, they responded that I missed the notification deadline while the reality is they didn't pay attention of the launch card I put outside the door and mis-thought that is don't disturb card. After complaining to hotel, they still try to argue it is my fault to put the wrong the card initially, or some kids changed the card randomly, which is ridiculous. I am almost ending with no dress to wear for a formal event. After escalating to hotel GM at the last min, the issue was resolved. The whole experience is very unpleasant and the junior staff 's attitude to their mistakes and taking ownership is very poor. You can stay because of great location, but wouldn't recommend if you have expectations on hotel service.
May 5, 2013
Rated

1.0

out of

5.0
 by
1688
Frequent customer and member
To value this hotel the value is location and beside that this hotel room is too small for a normal people to stay. The bed is too small, too short.
May 4, 2013
Rated

4.0

out of

5.0
 by
Dmitry27
Good
Due to long stop-over on our way to Australia we spent in this hotel two nights. Unfortunately we had no chance to check it in all possible details as we were very busy in the town looking around at its sightseeings. But our common opinion about this place is really good. Our room was always clean, calm and well equipped. Smoking was permitted. As we did not use Internet I am not able to comment some connection problems indicated in previous reviews. The only thing was unusual for us. Breakfast was given in Chinese manner. It looks rather like an a'la carte restaurant. So we had to discuss all menu positions with waiter to understand better what to choose. By the way breakfast was included in our room rate. I don't really know was it my priveledge as I am Platinum Member or they offer it without extra payment to any guest. There were a few small shops close to the hotel so we could buy on the run everything we needed (cigarettes, water, memory cards and spare batteries for our cameras) not spending time in supermarkets. It took about 8-10 minutes by taxi in the morning traffic to get to ferry terminal where hop on - hop off bus excursions over the City start. We would recommend it to any of our friends who is going to Hong Kong. It is not expensive, it has good location and besides there is option to save some money by payment with IHG Reward Nights.
May 3, 2013