Skip Navigation
English
|
|
|
|

Sign In

Book online or call: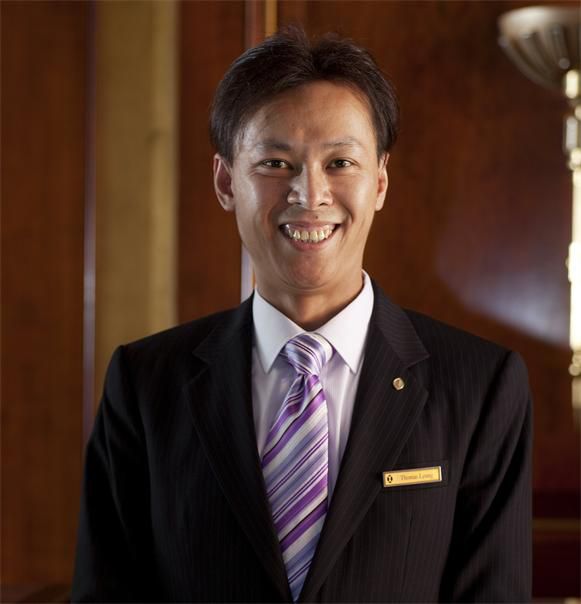 Insider Tips
LOCAL CULTURE
GIFTS
Never give a book or a clock as a gift because a 'book' means losing and a 'clock' means 'paying your last respects' in Cantonese.
LUXURY AND PRESTIGE IN HONG KONG
Internationally renowned, this Hong Kong hotel offers both business and leisure travelers the highest levels of service in a friendly, yet elegant five-star hotel environment. Luxury guest rooms and suites offer spectacular city, harbour or garden views, tempting you to explore this unique city. Equally tempting are the wide selection of world-class dining outlets at this Hong Kong hotel, together with the indulgent health and beauty facilities, including the outdoor heated pool, gym and spa.
HOTEL HIGHLIGHTS
Restaurant & Lounges

The hotel offers a wide selection of world-class dining options, from award-winning Cantonese classics to authentic Italian cuisine, prepared by we...

Amenities & Services

Located along the waterfront of the magnificent Victoria Harbour, the hotel offers spacious guest rooms with stunning harbour views, a 24-hour fitn...

SPECIAL PACKAGES

There's always something special happening at an InterContinental hotel. Whether you are looking for a fun-filled getaway or a place to host your n...
Grand Stanford Hong Kong
70 Mody Road

Hong Kong

Hong Kong

Front Desk

+852-2721-5161
Languages spoken by staff
German, English, Italian, Japanese, Chinese
Pet Policy
Contact hotel for details
CHECK-IN

2:00 PM

CHECK-OUT

12:00 PM

Evening Reception Desk Open
Accessibility
Service animals allowed
2 Room(s) with Accessibility Standards
Parking
Guest Reviews
Rated

4.6

out of

5

 by

361

reviewers.
Rated

4.0

out of

5.0
 by
TeriOSP
Not too bad but...
Excellent : Right above the MTR and Popcorn Mall! Free WIFI for IHG members in-room..fantastic! Good : the cleanliness of the rooms, the quality amenities, good breakfast spread, location (which we find perfect, as we prefer to stay away from the hustle and bustle of busy Mongkok/Tsim Tsa Tsui). Not so good : Mostly the services rendered to IHG members. This the 1st IHG hotel that I've stayed since becoming a member in 2008, that I didn't feel as welcomed. The separate check in/out counter, which is a norm for other properties, was nothing special though there was a sign. I saw other non-members being checked in/out at the same counter. We were not given any welcome drinks or warm towels while waiting to check in. We've had this in a few other IHG hotels. There was a welcome drink coupon, given with the room keys, to be enjoyed at the lounge any time during the duration of my stay. This is normal enough. But to my surprise, it was only for 1 drink. Others give coupons for 2 drinks each room. And I booked 2 rooms this time. So, imagine, 1 drink for the 4 of us... I was not personally addressed and acknowledged as an IHG member while checking in. There was no mention of late checkout, which almost all other IHG hotels offer, and needless to say, no upgrades were offered too. I've experienced other hotels that provide a pre check out bill either the night before check out or in the early morning, for our perusal before actual check out. I thought this is a nice move as it saves time checking our bills at the counter during check-out. There was also no assurance during check-out that as IHG members, our spendings at the hotel will be recorded accordingly into our IHG accounts. This may be a small matter, but I have had 2 experiences where the staff did not link my spendings to my accounts and I had to write in to IHG and the hotels to get them done, in order to get the points. I am sure this the main reason why we joined as members, no? Having mentioned all these, I just want to say that I am not harping on not having the above. I still enjoyed the hotel and my holiday with the family. Just needed to share with the hotel that other IHG properties are according much better services to the members. Perhaps I stayed during a peak period, perhaps the hotel is still new....in any case, there's always time and room for improvement :). Thank you for having me and my family during our 5 days in HK!
January 3, 2014
Rated

5.0

out of

5.0
 by
Fenton 1
Fenton 1
We had the most wonderful stay at Crowne Plaza Kowloon East and the staff were so helpful. It is a little way out from the Hong Kong Central however the proximity to the MTR is a bonus and a cab ride to the city is inexpensive. Would highly recommend this hotel and we would stay there again.
January 1, 2014
Rated

5.0

out of

5.0
 by
Summer2013
Christmas Stay
We had an excellent stay at the Crowne Plaza in East Kowloon. Very helpful staff and wonderful location. We quite enjoyed the room decoration and found it hard to leave when we had to return home. If back in Hong Kong we will stay here again.
December 31, 2013
Rated

5.0

out of

5.0
 by
TrippleStone
wonderful stay
everything perfect! The cleanness of the room, sleep quality, service of staff, the convenience of location.
December 30, 2013
Rated

4.0

out of

5.0
 by
Hope99
Needs polish to rank better
Its the small things that make your stay memorable. Things like paying for internet in HK - crazy... most hotels offer it free. The smell in reception is kind of weird - some highly paid consultant decided that peach was a cool smell... perhaps for a toilet but it just doesn't work for the hotel. It took 3 attempts to try and get the maintenance staff to fix the blocked shower on my first stay. Rooms are fine and comfortable enough. Pricing at the buffet is ridiculous. As a corporate traveler my company won't pay such exorbitant fees for a meal. Location is perfect - only about 25 mins to get to the Island side. Right on the MTR so you won't get wet if its raining. I compare the "polish" of certain hotel in Tai Koo and Crowne and you can immediately see the difference. The staff have a different culture. Service is all they live for there - doesn't feel the same at Crowne. Music in the lift.... would some one please stop that horrible repetitive muzak. Lastly my greatest beef. As a regular traveller and having spent over 100 nights over the past 6 months in HK I would have expected the sales team think before they offer the same rates as anyone else would get off the street. The rates fluctuate like crazy - they are not that cheap - again compared to the hotel at Tai Koo. Don't get me wrong this is close to 5 star but for me again its the "polish"....Have stayed at much worse and you won't really go wrong staying here but remember there are choices for consumers all the time. There is a quote from Sam Walton about there being only one boss - the customer and he can fire all of us by simply choosing to spend his money else where. I prefer this other quote from the great Mr Walton....The two most important words I ever wrote were on that first Wal-Mart sign, 'Satisfaction Guaranteed'. They're still up there, and they have made all the difference.
December 23, 2013
Rated

5.0

out of

5.0
 by
INtraveller
Excellent property
Good location next to MTR and mall. Both restaurants were very good. Complimentary shoe shine was very nice. Will stay hear in future trips.
December 21, 2013
Rated

3.0

out of

5.0
Good rooms but poor customer service
Rooms were clean and spacious, location is good, however service not up to 5 star quality. I would expect a 5 star hotel to offer a taxi service but the lady at reception said this was not offered by the Crowne Plaza. In addition , staff seemed unamused when we asked for help with our luggage. Given that a 10% service charge is added onto the room rate I would expect this to be within the services offered. Gym staff were friendly however receptionists and porters were emotionless and not very welcoming.
December 21, 2013
Rated

4.0

out of

5.0
 by
Kent0105
行政酒廊服务极差
先讲值得称赞的部分:前台礼仪及办事速唔错,客房设施比较完善,地铁上盖物业,交通便利。不足之处:早餐品种略少,服务员唔少,但效率跟唔上,叫左咖啡同茶要多次提醒先奉上,餐盘清理得较慢。行政酒廊服务极差,系我住过各地不同品牌高星酒店最差的,happy hour时段居然话客人book晒,只有室外露天位,当日落雨,没任何遮雨工具,居然同我讲室内已订满,只可以坐室外,分明系闭门谢客,呢种服务真系第一次领教,行政酒廊无法为行政楼层住客提供应有、必要的服务确系首次遇见,管理层系米好有问题?当日没投诉只系唔想影响心情,作为客人我必须指出问题所在。盈利做街客就忽视行政楼层的住客,既然如此,没必要设行政楼层、酒廊,不达标的服务叫咩服务,有关部门及管理层如果真系重视客人唔该正视问题,发生呢种情况唔知有关方面作何解释。
December 21, 2013
Rated

4.0

out of

5.0
 by
Kenny69
Great service
I'm really enjoying my time here. To come here during the two nights period was a great decision as comfortable and great services.
December 20, 2013
Rated

5.0

out of

5.0
 by
UK8777
Was perfect!
i had a good staying in CP tsung kwan O it was very convinient about good transportation and shoppingmall. i was happy about good service ! if i will visit Hong Kong again , i will go to this hotel .
December 19, 2013
Rated

5.0

out of

5.0
 by
Xujun1234
酒店服务员很友善,但是某个大堂吧的小妹妹很不耐烦
无可挑剔。 12号晚上入住的时候,前台小姐非常热心,非常专业,很快办理了入住。 后面13到16是自费的,都很满意,就是大堂吧的小妹很不耐烦,小朋友要喝橙汁,和她争论了一下才搞到。
December 17, 2013
Rated

5.0

out of

5.0
 by
Kiki0510
weight scale
I ofter use IHG group hotels like Shanghai, Hong Kong, Ho Chi Minh, Bankok, Singapore, and New Delhi but your hotel (Hong Kong Kowloon East) is the only one which don't have a weight scale. I'd very much appreciate it if you could set a weight scale in a room.
December 15, 2013
Rated

4.0

out of

5.0
 by
WiltshireMagpie
Change the toiletries back please
This was my second stay at the hotel and again the room was fine and the beds comfortable. Had problems getting in to restaurant at weekend so used room service which was prompt and good. The main change from my first stay was a switch to green herbal toiletries and they were awful. Shampoo smelled like aftershave and hair not good afterwards and shower gel difficult to wash off. Breakfast excellent again and staff nice and helpful.
December 14, 2013
Rated

4.0

out of

5.0
 by
Sleek
A great getaway with all the amenities
Hotel was exactly what my family was looking for. Quiet surroundings, good staff service and all the amenities you ever need.
December 14, 2013
Rated

4.0

out of

5.0
 by
lindavw
nice people
the best experience was the wonderful and very friendly people working at the hotel. I also liked the fish and chips served in the lounge, also there served by an extremely nice girl and everyone working at breakfast. The one waiter who showed me the secret way to the terrace where i could smoke made my days!
December 9, 2013
Rated

5.0

out of

5.0
 by
SNF61
Great location out of the hussle and bussle
Great location right on top of MTR station which mean hassle free transit right from the airport. Great new hotel, friendly staff. Only comment was service on the rooftop bar was slow. Apart from that - EXCELLENT
December 8, 2013
Rated

5.0

out of

5.0
 by
GJB880
Give the place a try!
Great hotel only 20 mins from Tsim Sha Tsui on MTR. Rooms are spacious and clean. Club Lounge on top floor is fantastic-staff very attentive and courteous.
December 3, 2013
Rated

5.0

out of

5.0
 by
BBALF
游西贡首选
到西贡吃海鲜的话,都会住在这里。除了床偏软外,一切都非常完美。环境、服务、设施、空间(尤其在香港)都是一流的。酒店下面就是地铁站和POPCORN商场,吃喝玩一条龙。
December 3, 2013
Rated

3.0

out of

5.0
 by
Daniel11123
Service
Improvement is needed and More smile. Staff at the restaurant was rude and food quality needs to be improved.
December 2, 2013
Rated

4.0

out of

5.0
 by
TM12
A great value and good experience
I was pleasantly surprised of the room spaciousness and quality. This compares very favorably with other 5 stars hotels I have stayed before.(which are plenty). Yet the price is very reasonable. Of course, it is a little far off from the Central, but it is adjacent to a very modern shopping mall (where food variety is plentiful) and the subway is just a few more steps beyond. Once on the subway, your travel time is very predictable with the efficient MTR, even if it takes you a few more minutes to go into the city. The club lounge is small but the staff offers guest to use the restaurant space (essentially shared). Afternoon tea and cocktail offering are fine. Internet is stable even for a 4 hour web meeting.
November 29, 2013
Rated

5.0

out of

5.0
 by
Traveller808
Great Hotel
Great place to stay. The staff were very friendly and helpful. Very clean and large room for my mother and I. Convenient to public transportation as it was on top of the train station and popcorn mall. If taking public transport to all the sight seeing attractions isn't your cup of tea this isn't the place for you unless you take a taxi. However we did love the area and hotel. Thank you staff for a great experience! I would come back and stay again!
November 29, 2013
Rated

5.0

out of

5.0
 by
persped
Exzellentes Hotel
Zum wiederholten male in diesem Hotel. Obwohl es ausserhalb des Zentrums liegt ist man dank der MTR in alle Richtungen gut verbunden. Zudem entspannen die umliegenden grünen Hügel vom Betonstress in Downtown HK Das gleich unten angebaute Shopping Center POPCORN ist ebenfalls neu und man findet fast alles was man benötigt. Das Personal ist ausgezeichnet. Speziell hervorheben möchten wir Miss Rennie MAK vom Club Floor sowie das gesamte CIELO Team. Ebenso den wohl besten Concierge auf der Welt, leider kenne ich seinen Namen nicht, aber man findet ihn im CROWN PLAZA KOWLOON EAST. Wir sind rundum sehr zufrieden und berücksichtigen nur noch dieses Hotel bei unseren Besuchen in HK. Vielen Dank für den gelungenen Aufenthalt und die Servicebereitschaft des ganzen Teams.
November 28, 2013
Rated

5.0

out of

5.0
 by
Anni
Excellent hotel, problematic location
We had the best experience, as a platinum member, we received an upgrade to a beautiful suite, with warm welcome. The rooms are new, elegant, confinable & beautiful. The only minus I can point, is the hotel located. It is near subway station but very East in Kowloon. It takes a lot of time to go anywhere with underground or taxi.
November 28, 2013
Rated

5.0

out of

5.0
Great Stay
Friendly and fluent English speak staffs made the stay very comfortable. The room was very clean and spacious and arranged with extremely comfortable bed. The only part where I was slightly disappointed was the equipment at the gym. it was overall very small, and there were no barbells. Overall stay was very satisfying.
November 27, 2013
Rated

5.0

out of

5.0
 by
Suos
One of the best hotels in the world! Excellent service, room, location (just steps away from MTR station), and value! very comfortable bed and
Very happy with this new hotel ever since my first stay shortly after its opening. Location is excellent for MTR transportation as it is just steps away from MTR station. The room is excellent, modern, world class, big, has everything I need. Very generous welcome fruit plate and a bottle of wine for Platinum member! Staff is very polite, helpful, top service. Been back to this hotel whenever I visit Hong Kong in the last five times.
November 24, 2013
Rated

5.0

out of

5.0
 by
wram
Good stay
It was fairly good stay as I stay in HK. Room is clean and new items in the room was good enough to rest. And special welcome wine and fruits for IHG platinum tier was good.
November 23, 2013
Rated

5.0

out of

5.0
 by
Mingl
Comfortable and huge twin beds
I chose Crowne Plaza Kowloon East hotel for stay 5 nights again with my family. We were pleased they prepared the 2 double beds room for us advance as requested. It is very suitable stay for family. Very nice hotel, good design and decoration. Staffs are helpful and friendly. It is very convenient to take the metro to everywhere within the city. However it was a long time bus between airport and hotel, only 1 routing bus get there. Expect there is hotel bus services in the future.
November 21, 2013
Rated

5.0

out of

5.0
 by
johnsondonson75
Excellent and clean rooms
We stayed 9 nights with two connected rooms. Hotel is very new and the rooms and washrooms were very clean. Their was a minor mix up in our bed requests but that was corrected the next day and the staff were very polite and apologetic. The housekeeping staff tidy's everything up perfectly! They even provided a nightly turndown service. Hotel was connected to a shopping center and the metro station/subway which was a HUGE convenience. I would certainly stay again. The quality of the rooms and service is well worth the price and I would stay again. My only suggestion is that the washroom has a glass partition to the main room. There is a privacy shade, but with lights turned on in the bathroom, and lights off in the main sleep area, at certain angles you can see into the washroom..... so not as private as you think. If you are a couple, that is not a huge problem. With kids, you will need to be aware the potential limited privacy. The need to change the privacy shades to be fully obstructive.
November 21, 2013
Rated

5.0

out of

5.0
 by
RCdayoff
Restful nights
Oversize room compares to average HK hotel standard, new comfortable room design and quite. Club member received welcome fruit treat.
November 21, 2013
Rated

4.0

out of

5.0
A good hotel but can be improved
I was walking-in for the reservation for 3 hotel club rooms on 14 Nov. As I had mentioned that this stay was my first stay in IHG hotel group for the family celebration of my graduation, it was a little bit disappointing that there was no surprise arranged in the room. Despite that, during the checking-in in Crowne Plaza, it was a nice experience with the Executive Club Manager, Hazel Tung. She arranged a nice welcome tea and rooms for my family members. My family members had a spacious living room in which we could chat together. Food offered in club room package is good.
November 17, 2013