Skip Navigation
English
|
|
|
|

Sign In

Book online or call: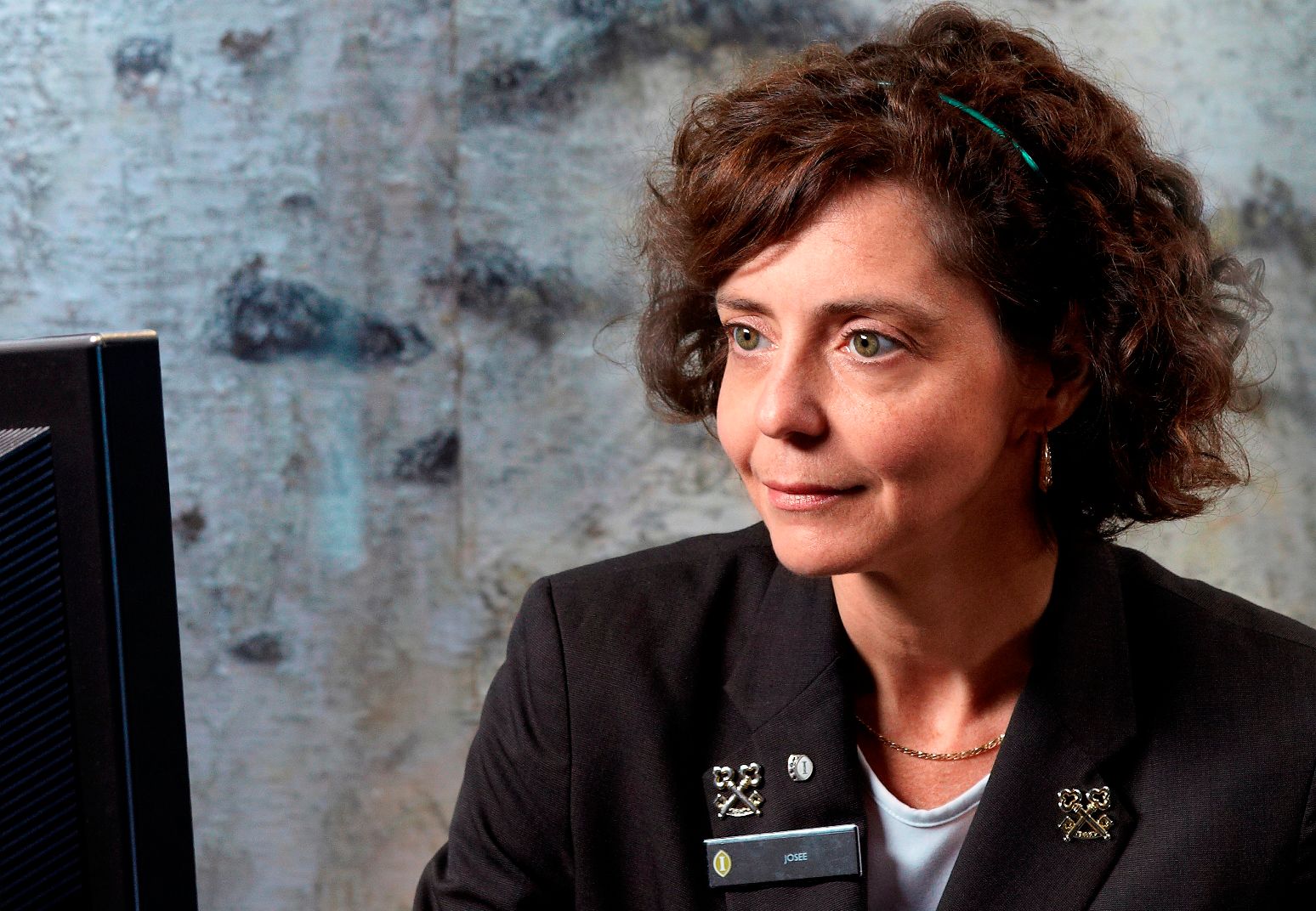 BOUTIQUE LUXURY HOTEL IN MONTREAL'S OLD CITY
Perfectly placed for business or leisure, this luxury hotel is connected to Montreal Convention Centre and boasts stunning views overlooking Old Montreal and the port. Nearby you'll find many places to explore in the old city of Montreal, including Notre-Dame Basilica. Upon your return, enjoy signature cocktails at the Sara B bar, relax in our salt-water lap pool or sample the sumptuous menu at Osco! Restaurant. Retire to a spacious guest room, knowing every comfort is taken care of.
HOTEL HIGHLIGHTS
Restaurant & Lounges

Imagine your next gastronomic experience filled with lavender, virgin olive oil, fresh market ingredients, freshly baked crusty baguette and privat...

Amenities & Services

Located on the 10th floor, the health club offers a wide range of facilities: 15-metre indoor salt-water lap pool, exercise room with state-of-the-...

SPECIAL PACKAGES

There's always something special happening at an InterContinental hotel. Whether you are looking for a fun-filled getaway or a place to host your n...
InterContinental Montreal
360 Saint Antoine Ouest

Montreal

,

QC

,

H2Y3X4

Canada

Front Desk

+1-514-9879900
Languages spoken by staff
Arabic, German, English, Spanish, French, Italian, Portuguese
Pet Policy
The hotel has a pet friendly policy and welcomes all pets under 50 pounds.
Pet Deposit $45.00 per stay
CHECK-IN

4:00 PM

CHECK-OUT

12:00 PM

Late Check out Available
Accessibility
Service animals allowed
6 Room(s) with Accessibility Standards
Parking
Guest Reviews
Rated

4.4

out of

5

 by

253

reviewers.
Rated

1.0

out of

5.0
 by
CBPoCo
Lipstick on a pig...
While the hotel has been modernized, the basics are ignored. Bathroom was dirty, caulking around tub was mouldy, wallpaper was peeling, tub drain was broken, there was flooding in the bathroom outside of the ballroom. Market offerings were meager and priced to take advantage of customers (not for resale pot pie was $7). Hotel did not have any shoe shine kits and were unable to deliver a toothbrush to my room (I had to go to the lobby in my PJs to pick it up myself). The hotel was filled with noisy hockey families that were drinking in the lobby and in hallways until early hours...
November 10, 2014
Rated

5.0

out of

5.0
 by
MRick
Great Hotel: Convenient to Airport, Dining,
I travel often and this is one of the best Holiday Inn's in North America. They have a first class staff, good bar, and comfortable rooms. It's convenient to great dining, shopping, and within 25 minutes of downtown Montreal and just under 2 hours from Ottawa. There is an enormous mall right across the street, as well as plenty of standard shopping stores (IGA, Target, Maxi, Walmart) and restaurants within minutes of the hotel. Also, the mall has a restaurant called the "Keg" which offers some of the best steak in North America.
November 8, 2014
Rated

4.0

out of

5.0
 by
adb259
Nice Hotel
Great for business travel. Close to the offices, near the airport, and not too far from downtown Montreal. Would highly recommend a trip to old Montreal. Looks like something out of a Dickens novel!!
November 5, 2014
Rated

5.0

out of

5.0
 by
jbFashak
JBFashakin
My 50 year homecoming celebration was a blast. I thank God Almighty for the success of my trip and I thank my children for all their support!
October 31, 2014
Rated

5.0

out of

5.0
 by
Kittens123
Great customer service and rooms great
We enjoyed our stay at the hotel. Rooms, food and service were excellent. would stay there again.
October 31, 2014
Rated

5.0

out of

5.0
 by
Missy63
Comfortable bed and pillows.
The bed was very comfortable and it was really nice to have a choice of pillow sizes as well as having enough pillows to use to read in bed. The room was dark enough to allow for a good sleep. The noise in the hallway was minimal. The staff was very courteous and helpful.
October 30, 2014
Rated

3.0

out of

5.0
 by
Traveller9999888
Fair price for what you get
About what one would expect in this class of hotel. Room service outside of breakfast is nonexistent.
October 28, 2014
Rated

5.0

out of

5.0
 by
Wendy83
2nd Time in a Year
This is my second time this year staying at this hotel, both for business. Great location for me, comfortable and staff are friendly.
October 27, 2014
Rated

3.0

out of

5.0
 by
MontyChristo128
Confused by Central Booking Service
We use this hotel as its near our offices. Rooms that front onto the road are always noisy. This time we booked 3 rooms for 3 guests (one Female). When checking in one room with 3 beds for some strange reason! Sorted but slightly embarrassing.
October 26, 2014
Rated

5.0

out of

5.0
 by
BizTraveller87
Great stay!
Perfectly adequate hotel, no complaints. Will stay again if I'm in town.
October 23, 2014
Rated

2.0

out of

5.0
 by
Paul5959
Old and dated
Old and dated, needs refurbishment. Bad value for money.
October 23, 2014
Rated

5.0

out of

5.0
 by
Spudisland1
room too hot and great front desk service
room very warm even with air conditioner turned off. Could not figure out how to cool it. Front desk staff very helpful. Only problem was breakfast on our third day when we were basically ignored for 10 to 15 minutes after being given seats. There was a new hostess and wait staff on the third day. More staff training required. Front desk staff signed me up for IHG Rewards when signed out which was appreciated.
October 23, 2014
Rated

4.0

out of

5.0
 by
RabbitThugs
Simple and Nice
We were there for a family wedding. Booked the room online with no problems. My only complaint was the fact I was charged an additional "guest" fee for the room. Considering I was booking the room for the family and requested two queen beds instead of one king bed, you'd think it would take that into consideration and re-price the room accordingly. But the change in price only came when I updated my info. to say 4 people are staying in the room rather than 1. (even though I requested two beds. Go figure, maybe they think I'll sleep on one bed and move to the other later in the night?) Had I just left my reservation for 2 queen beds and only one person staying in the room, I would have saved myself from the extra charge for the room. So basically anyone who is booking a room for their family should take note of this if you want to save yourself a "guest" fee charge in the future. Aside from that though, the room was as I expected. Clean, quiet and nice. (again one complaint was that only two shower towels were provided for the room (if you're going to charge me a "guest" fee for 4 people, ensure that the room you've provided me with, has enough towels for 4 people, not for 1 person.) There was a microwave and fridge in the room which were nice touches. The typical amenities were there as well. Plenty of plug outlets for the kids to plug in their game devices, computers, chargers, etc... Wifi was as expected. Slow most times and only had disconnected me once the entire 2 days were were there. We didn't have time to check out the pool and gym areas but from what I saw, they seemed very nice. The restaurant inside looked very nice as well. Overall, the Cons were minor. I would definitely stay here again as it's conveniently located near the highway and Fairview Mall. (the next time though, I'll just reserve the room for one person.)
October 23, 2014
Rated

3.0

out of

5.0
 by
carl34
Ask for a room facing the parking lot, not the highway
The first of 3 nights was noisy right beside the highway; the last 2 nights overlooking the parking lot were much better. The hotel itself is very nice.
October 23, 2014
Rated

5.0

out of

5.0
 by
Clark514
Comfortable Bed
Only stayed one night however staff was very friendly. Stayed in the King Suite - room and bed were great. I highly recommend this hotel.
October 21, 2014
Rated

4.0

out of

5.0
 by
wild bill44453253
visit
beautifully renovated and well located hotel... worth it
October 21, 2014
Rated

5.0

out of

5.0
 by
JasonR1979
Easy Business Assignment
Stayed here on a business trip. Was very impressed with the room when I walked in, very spacious, and very comfortable bed. Stayed four nights, and for being away from home, it was a pleasant experience. Had to ask maintenance a question about the room, and even they were professional in all facets. Room service was prompt, courteous, and the food was very good. Breakfast was not the standard continental, french toast, eggs, omelets, fresh fruits etc. Overall it was one of the better stays I have had at a hotel.
October 20, 2014
Rated

5.0

out of

5.0
 by
FR-BussTraveller
Great Stay, Highly Recommended
I enjoyed my stay in this property. It was very comfortable, nice and pleasure to stay. I will definately saty in this hotel next time I travel to Pointe-Claire. Just note that unlike other Holiday Inns hotels, breakfast is not included in your ticket fees.
October 19, 2014
Rated

3.0

out of

5.0
 by
Garfield 2014
comfortable bed
Satisfactory, good location, price right, easy check out, no one said anything about the internet service
October 15, 2014
Rated

5.0

out of

5.0
 by
freddie700
Comfortable bed and great service
We had a party of six ladies for a late supper and everybody enjoyed what they ordered. There were lots of exclamations of how fresh and tasty the dishes were.
October 12, 2014
Rated

5.0

out of

5.0
 by
53juliet
Very impressed
In all sincerity my stay was Excellant at all levels. Beautiful room, friendly professional staff very clean. Very well done, keep up the good work. Cheers
October 8, 2014
Rated

5.0

out of

5.0
 by
chosen-one
experience
I stayed 5 nights. the room was quiet and dark, the bed was SO comfortable and the sheets and pillows were just the way i like them clean and soft. Also had different pillows to choose from soft or hard. The room was made up and the things I had used were replaced daily. The front desk staff were excellent in ordering taxi's and answering our questions on suggesting places for us to go. I appreciated how the bill was ready and waiting for me when I checked out in early morning and a shuttle was waiting to take me to the airport. A hassle free stay. Very pleasant and relaxing stay. I will recommend holding future conferences here as well as to people I hear are going to Montreal as it is a Excellent hotel in a excellent location.
October 8, 2014
Rated

4.0

out of

5.0
 by
Grandpa14
food
The food in the restaurant was expensive (but we were willing to pay) BUT the quality was terrible. Some meat was burned beyond use, some food was tasteless. Why we did not return it? All of us have worked in the restaurant business at one time or another, and we know that YOU SHOULD NEVER RETURN YOUR FOOD, UNLESS YOU ARE READY TO GO SOMEWHERE ELSE, Other than that, we did enjoy our stay there.
October 7, 2014
Rated

5.0

out of

5.0
 by
Trupp
Great stay
Overall stay was more than expected. Great local sites and establishments.
October 7, 2014
Rated

4.0

out of

5.0
 by
Greenguy
Good Hotel
This was very good hotel. The only problem we had was with food referral. We checked in late and wanted to have something to eat. The kitchen was closed and the staff told us the best we could do was order Pizza. There was an excellent Brasserie not 5 minutes walk away that had great food and great value, but the staff did not mention this.
September 29, 2014
Rated

3.0

out of

5.0
 by
spursfan08
A stay of highs and lows!
I arrived at the airport and there was a shuttle already there waiting to pick up some other guests. This was lucky as I was unaware I was supposed to book it. Check in was a complete disaster, it took over 45 minutes to resolve some fairly simple issues and almost resulted in my room being downgraded. After over 30 hours of travelling all I wanted to do was get in the room and have a shower, so this undue delay was extremely frustrating. I did however receive an upgraded room following the managers intervention (the room I had booked was not available). Upon entering the room I noticed someone elses luggage in my room! I called down to reception and they were very apologetic and issued me with a free breakfast voucher, which was a nice touch, and changed the room quite quickly. The rest of my stay was very pleasant, the room was really nice and modern, the breakfasts were very good and the breakfast staff were excellent. By the end of my stay I had almost forgotten the trouble that had been caused at the beginning of my stay. However, upon my return I noticed that my companies credit card had not been charged for my stay. It later transpired that the company I was visiting, who booked the room for me had their credit card charged instead. The credit card issue was part of the reason my check in took so long, so I had repeatedly explained which credit card must be billed. I had even sent them an email with a copy of the credit card, explaining that it must be used to pay for the room, which they acknowledged. So I am unsure how this embarrassing mistake had happened. Overall I am not sure I would return.
September 26, 2014
Rated

3.0

out of

5.0
 by
PD65
Close to shopping
The lousy tv and the need to log into the wireless internet every time were the most anoying. The buffet breakfast was ok but far from many hotels we have stayed at. There is a chef station but not staffed so although it looks good, no real service to customize breakfast. Menu items for lunch
September 25, 2014
Rated

5.0

out of

5.0
 by
Lifegoeson
Great bed, great service and location.
Overall perfect. Not much more to be said. the location is perfect, the bed huge, very clean, service fast, and overall, again - perfect.
September 25, 2014
Rated

5.0

out of

5.0
 by
Jannie67
A Star is Born
Fabulous renovations, looks like a 5 star property. The staff are so pleasant you can see they love their profession.
September 25, 2014
Rated

4.0

out of

5.0
 by
Catherine65
wifi
very very slow wifi - needs to be improved - dont know hot to say it in more words. get better wifi
September 24, 2014