Skip Navigation
English
|
|
|
|

Sign In

Book online or call: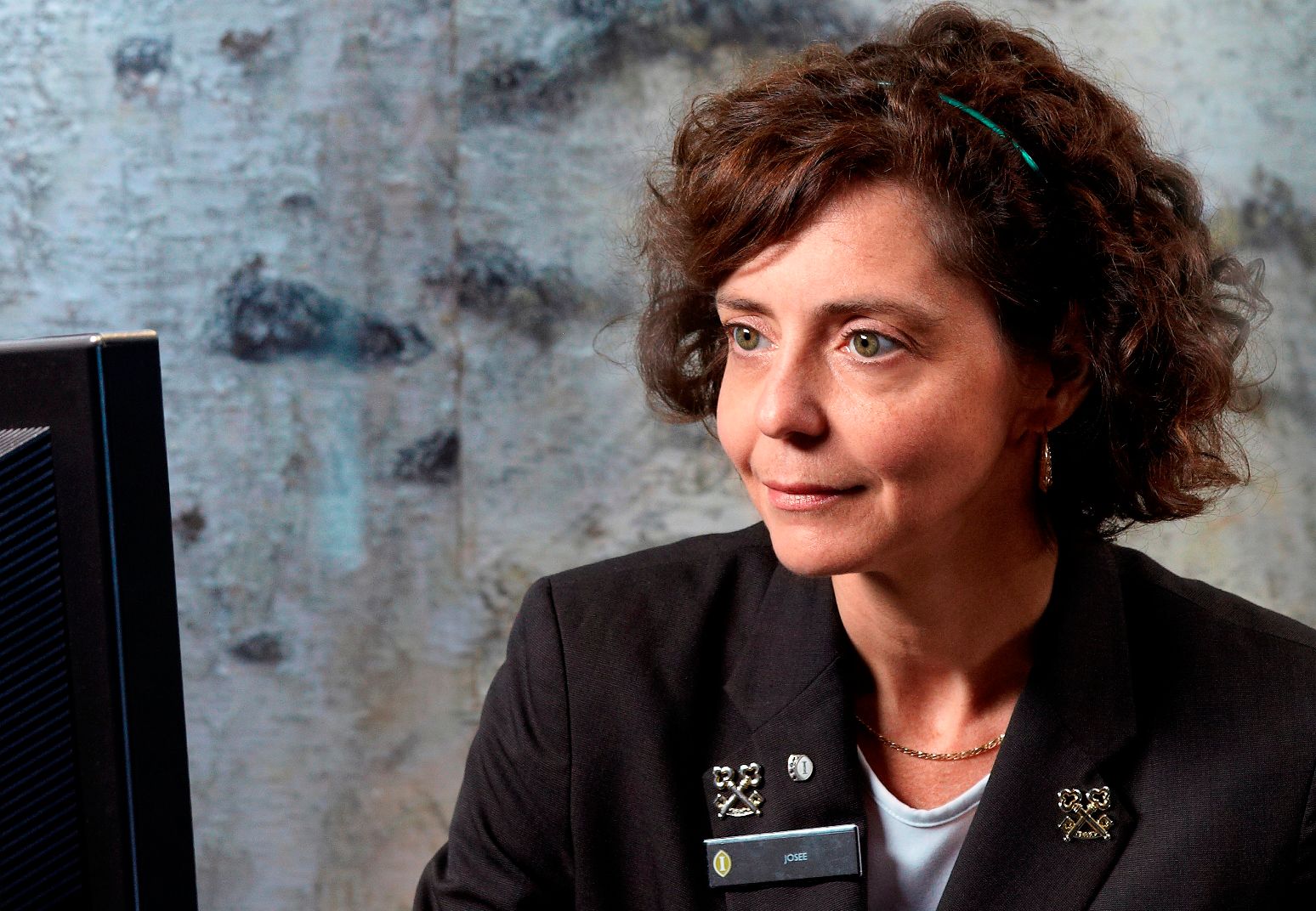 BOUTIQUE LUXURY HOTEL IN MONTREAL'S OLD CITY
Perfectly placed for business or leisure, this luxury hotel is connected to Montreal Convention Centre and boasts stunning views overlooking Old Montreal and the port. Nearby you'll find many places to explore in the old city of Montreal, including Notre-Dame Basilica. Upon your return, enjoy signature cocktails at the Sara B bar, relax in our salt-water lap pool or sample the sumptuous menu at Osco! Restaurant. Retire to a spacious guest room, knowing every comfort is taken care of.
HOTEL HIGHLIGHTS
Restaurant & Lounges

Imagine your next gastronomic experience filled with lavender, virgin olive oil, fresh market ingredients, freshly baked crusty baguette and privat...

Amenities & Services

Located on the 10th floor, the health club offers a wide range of facilities: 15-metre indoor salt-water lap pool, exercise room with state-of-the-...

SPECIAL PACKAGES

There's always something special happening at an InterContinental hotel. Whether you are looking for a fun-filled getaway or a place to host your n...
Montreal
360 Saint Antoine Ouest

Montreal

,

QC

,

H2Y3X4

Canada

Front Desk

+1-514-9879900
Languages spoken by staff
Arabic, German, English, Spanish, French, Italian, Portuguese
Pet Policy
The hotel has a pet friendly policy and welcomes all pets under 50 pounds.
Pet Deposit $45.00 per stay
CHECK-IN

4:00 PM

CHECK-OUT

12:00 PM

Late Check out Available
Accessibility
Service animals allowed
6 Room(s) with Accessibility Standards
Parking
Guest Reviews
Rated

3.5

out of

5

 by

217

reviewers.
Rated

4.0

out of

5.0
 by
rpsjj
Heart of Centre-Ville montreal
If location is your main priority than look no further. Everything and I mean everything is within walking distance. Secured parking and it's underground, you don't have to worry about parking your vehicle outdoors for thieves. I have stay in many hotels due to the type of career I have. This time I decided to go with the Holiday Inns. The biggest complaint I have is the bed that was in my room. This was by far the most uncomfortable bed I have ever slept in, in my life. it was like sleeping on a piece of sheet rock. I think they really drop the ball in this place. My biggest thing from a hotel is the quality of the beds, sheets and pillows. I can care less about everything else, I stay in hotels for an average of 7 days or more. I need to be able to sleep right and comfortably during my stays. The great thing was the cleaning staff was very efficient. It was packed in the hotel during my stay and it was impossible to have breakfast, the dining rooms was too small for the number of rooms this hotel occupies.
September 18, 2014
Rated

5.0

out of

5.0
 by
Eiram55
great location and awesome service
This hotel is conveniently located near the old town and Chinatown, within walking distance. Lots of eateries nearby as well as a very nice, fully stocked IGA grocery store for quick take out meals. And did I mention the enclosed shopping mall (200 stores) perfect for shopping for gifts, yourself, or even a bottle of wine to take back to the room. We had a suite, which was as roomy as a small 1 bedroom apartment. The kitchen was very handy, even had a full size fridge. Highly recommend the suite instead of a room if available. Also hotel is very close to the interstate...took only 20 minutes to get back to the airport when leaving at 9:30 am. There was often only 1 person working the front desk, but they managed to take care of the guests efficiently. I was hungry the first night we arrived, the stores were closed, so the desk clerk was nice enough to get some fruit for me from the breakfast area. All very pleasant and friendly. This is a great value for the overall package. It's not fancy but practical, pretty much what HI Express stands for. We will definitely stay here again.
September 17, 2014
Rated

3.0

out of

5.0
 by
Frustrated!
Average
The breakfast is suited if you prefer the paper plates with primarily cold, limited help yourself scrum. No restaurant or bar. Our room is about ready for an up-date decoration, and definitely the stained carpet needs replacing. However it was cleaned daily to a good standard. My pre-booking enquiries were handled very well with my emails answered quickly. Hotel within walking distance of the old town and harbour.
September 17, 2014
Rated

3.0

out of

5.0
 by
Eustace9
Aging but Adequate
This property is showing its age, I am afraid. The rooms are clean but a bit shabby. Everything feels like it needs to be refreshed. That being said, the relatively low prices and helpful staff make it a perfectably acceptable place to stay.
September 17, 2014
Rated

3.0

out of

5.0
 by
Poet1999
Montreal Stay
The hotel price is good and the area is okay. Breakfast is the highlight. The gym is out of date and the rooms are getting a bit rundown. The hotel is very safe. Internet worked well. Staff are friendly.
September 15, 2014
Rated

5.0

out of

5.0
 by
Energizer B
Extremely helpful and pleasant staff. Spacious rooms
Had a wonderful experience during our stay. Pierre and Roberto will be easily remembered. They were outstanding in helping our group to get a booking on the Grayline bus tour to Quebec City on short notice.. The staff were very friendly and always pleasant. Clean hotel. Great breakfast. The hotel is within walking distance to Old Montreal, China Town, University Ave/ St. Catherine( great shopping area) and to get the shuttle to the Casino. Energizer B
September 15, 2014
Rated

4.0

out of

5.0
 by
Itsalong Story
friendly staff and a comfortable bed
I had a great stay at this hotel. The staff was wonderful, the bed was comfortable and the continental breakfast had enough variety to satisfy most people. When travelling I want my hotel experience to be clean,comfortable and easy. This hotel succeeded on all counts.
September 11, 2014
Rated

4.0

out of

5.0
 by
Zoomp
Older hotel.. make sure you ask for two REAL beds
We had a room for business travel, asked for two beds, received a bed and a pull out couch... The staff was able to get us a room with two beds. For some reason, rooms have a full kitchen with a dishwasher... but at least it was a full fridge and freezer!
September 11, 2014
Rated

4.0

out of

5.0
 by
Cwill090
Great experience
Great hotel and staff. We had a nice stay. Breakfast was good.
September 10, 2014
Rated

5.0

out of

5.0
 by
ashloging
Comfortable Stay and Good Service
Helpful Staff and Good Breakfast options!! I recommend this Hotel to every one who likes to visit Montreal.
September 10, 2014
Rated

5.0

out of

5.0
 by
Poncho1976
Habitaciones amplias y limpias
La habitación era amplia, limpia y confortable. El baño estaba muy limpio. No me gusta que haya un cargo adicional por usar el estacionamiento.
September 9, 2014
Rated

5.0

out of

5.0
 by
Dan the tax man
Staff
Staff at all levels were quick to respond to any of our request. The desk staff helped us in locating local transportation and walking directions to all areas we wanted to visit. The morning breakfast staff worked hard to please everyone.
September 8, 2014
Rated

4.0

out of

5.0
 by
TimT0
Great Price / Value Hotel
The Hotel was ok for its price but we mentioned when booking that we came from an transatlantic flight and received a quite loud room (traffic and airco turning on and off) so we hoped to get more a quiet and peaceful room.
September 5, 2014
Rated

4.0

out of

5.0
 by
A Torontonian
nice place to stay in downtown
we stayed in this hotel for one night, suite was great and all amenities were good, nice place to stay if planning to be in Montreal downtown
September 5, 2014
Rated

5.0

out of

5.0
 by
kimimp
nice weekend
enjoyed our stay in Montreal, was there for convienience to Palais de Congres, for convention, worked out well
September 3, 2014
Rated

4.0

out of

5.0
 by
FVU-X
Habitaciones amplias y confortables.
Suites a precio muy asequible (incluso para tratarse de la muy cara ciudad de Montreal). Situación muy céntrica, próximo al Palacio de Congresos, al Ayuntamiento, a los muelles del puerto y a las zonas más animadas de la ciudad (el Barrio de los Espectáculos, por ejemplo). Habitaciones con amplios armarios, pequeña cocina equipada con buena cafetera, gran nevera y muchos armarios de cocina (lo cual te permite, si quieres, desayunar y cenar en la propia habitación con lo que adquieras en el supermercado próximo al hotel), mesa de trabajo, varios sillones con reposapiés y (lo más importante de todo)... silencio absoluto (no se oye ni una mosca).
September 3, 2014
Rated

3.0

out of

5.0
 by
LehighValley1
Leaking Toilet & noisy air conditioner
Well this is the first negative review I have made with HI Express. Upon entering the room I found a large pool of water around the toilet. I reported it and said could I have another room. I was told that maintenance would be up soon to rectify the problem. I left for supper about 5 pm. I returned about 8 pm and found the same toilet water issue. Thought it was too lated to complain again so I lived with it and wore my shoes in the bath room. I put towels on the floor to sop up the toilet water.. The air conditioner worked but was extremely noisy I had to get up in the middle of the night to shut it off. I tried to adjust the grates to stop the rattling but with no success so the room was warmer than I like. I reported it to the front desk in the morning and was told no problem with my room had been logged by the evening staff. I also thought the $20 dollar parking charge was a bit too much. Regards Some compensation was offered and accepted. 1000 points John S
September 2, 2014
Rated

2.0

out of

5.0
 by
Sales Guy Running
Avoid if Possible
This property is extremely outdated and in desperate need of a face lift, especially the rooms. The furniture and carpet were bad, and the room needed a paint job 10 years ago! The hotel looks like it used to be a apartment building, and my room only had one air conditioner for two rooms which was very inefficient. The location is good and the staff were friendly and VERY helpful. Holiday Inn needs to put this property though on the immediate renovate list.
September 2, 2014
Rated

3.0

out of

5.0
 by
savkav
Dated rooms and location of hotel (not is the best area)
Dated rooms and location of hotel (not is the best area)
September 2, 2014
Rated

4.0

out of

5.0
 by
Saartan
große Zimmer (Suites)
Wenn die Klima Anlage aus ist, war es ok, Anfangs viel zu kalt und das Personal lässt gerne den Abzug im Bad laufen und verschwendet dadurch (und mit der Klimaanlage) unnötig Energie. Die schöne große Küche war leider eher fake, da kein Herd, Backofen Geschirr oder Töpfe (aber eine große Geschirrspülmaschine) vorhanden. Sonst hätte ich gerne darin für Kollegen gekocht. Der Kühlschrank war eher zu groß. Das Frühstück war halt amerikanisch...da vermisse ich den gesunden Variantenreichtum in China. Sosnt schönes großes Zimmer. sauber ruhig und zentral.
September 1, 2014
Rated

5.0

out of

5.0
 by
Niki159
Excellent Hotel
Excellent Hotel, great location, close to everything. Comfortable 1 bedroom suite to sleep late in while hubby was up early. Great coffee and tasty breakfast to get us going in the morning. Friendly bilingual staff gave us great info on things.
August 31, 2014
Rated

5.0

out of

5.0
 by
Ernie K
Reservations Problem
The Guest Service Manager at the hotel handled a mistake that had been made in the arrival dates of my reservation in a very professional and friendly manner. As the date of our scheduled arrival was at the height of the travel season, resolving this problem avoided my arriving at the hotel late in the evening and finding that a room was not available there and probably elsewhere.
August 30, 2014
Rated

5.0

out of

5.0
 by
BusinessTraveler19
Excellent location
First time visiting Montreal. 1/2 block walk from the 747 airport bus stop, Close to Chinatown, and 20 minute walk to old Montreal. Very helpful front desk staff gave excellent directions. We were initially concerned based on some of the reviews, but were pleasantly surprised. Room was spacious, comfortable, and quiet even though the hotel was fully booked. Price was a bit higher than other Holiday Inn Expresses, but it was on-par based on its location. Breakfast is standard for Holiday Inn Express - hot cinnamon roll, egg/simple omelet, sausage, fruits, bread/bagels, dry cereal and instant oatmeal, juices and hot pancake.
August 29, 2014
Rated

3.0

out of

5.0
 by
hoboboy
Okay room in good location
Basically, the room was okay - nothing special but it was a suite so you have a separate bedroom, which was nice. The location is good. The biggest problem was the breakfast. The choices are okay but it's far too crowded in the morning and there are far too few staff members to adequately keep the food supplies coming and keep tables clean.
August 28, 2014
Rated

2.0

out of

5.0
 by
echan79
The only good part of my stay was the mediocre breakfast.
1. Hotel staff, although nice - were understaffed during check-in. 2. Our room had two climate control panels - one for heat and another for ac. First of all, the heat was on the entire weekend we were there. Given that it was August, it was completely unnecessary and obvious waste of money. The ac controls was either on (only at one temp setting which was "meat locker") or off and that had to be done manually by pulling the plug from the wall. When it was turned off, the heat that was forever on made it uncomfortable (broken meat locker = rotting meat) after a while and we had to plug the ac back in. 3. Kitchenette had no cutlery, paper towels, plates. Pretty comparable to a bathroom with no toilet seat. I usually stay at the hotel next door and always have a wonderful experience. But because it was fully booked due to a convention, went with Holiday Inn thinking "It's next door - how bad can it be?". I was so wrong in that assumption - completely night and day.
August 28, 2014
Rated

5.0

out of

5.0
 by
letsgo1
great breakfast options
this hotel had great breakfast options. hot items like oatmeal, pancakes sausages, eggs were all quite tasty. Lots of fruits, yogurt and cereal varieties. At least 5 juice options and teas, very good coffee
August 27, 2014
Rated

1.0

out of

5.0
 by
evelyne
THEFT
AWFUL experience. Not only the hotel is old and dirty, my room was non-smoker and it smelled like someone had been smoking right before I came in. The worse part is that clothing items that were not inside my locked suitcase were STOLEN. I spoke to the manager and she did NOTHING about it, because the housekeeper that cleaned my room has been working with them for years and because the security camera did not show her going out of my room with the stolen item in her hands. Of course the item stolen was small enough to fit in a pocket. Which made it very easy to fool a security camera. I would definitely NOT recommend this hotel. If you venture to stay in it, leave EVERYTHING locked and safe. The personnel of this hotel is not to be trusted.
August 26, 2014
Rated

2.0

out of

5.0
 by
Jasp
Notification/directions
On the day of arrival City had parade that closed motel street. Recommend you send email ahead of time when you send note you expect me telling of this conflict! A call to front desk was answered in a "so what" attitude when asked about another way to get to motel. After being in massive traffic jam, then used direction in motel email which said to turn left at Rue St Laurent when in fact motel was to the right. To be honest that was not what I wanted to experience. When I mentioned this problem at check in I got another lackidasical comment of "it may be wrong". I stay in a Holiday Inn mostly when I travel, but this was absolutely the worst experience. This probably won't get acted on but it should!
August 25, 2014
Rated

4.0

out of

5.0
 by
Phil0531
Good stay
All in all, the stay was good. I was here for seven nights recently for a couple of meetings.
August 24, 2014
Rated

5.0

out of

5.0
 by
zjll
Great value of a hotel service
The hotel has very caring staff for their customers. They patiently provide tourist information, including locations, main interests and how to get there. They gave you a map and pointed out the places you are interested.
August 24, 2014