Skip Navigation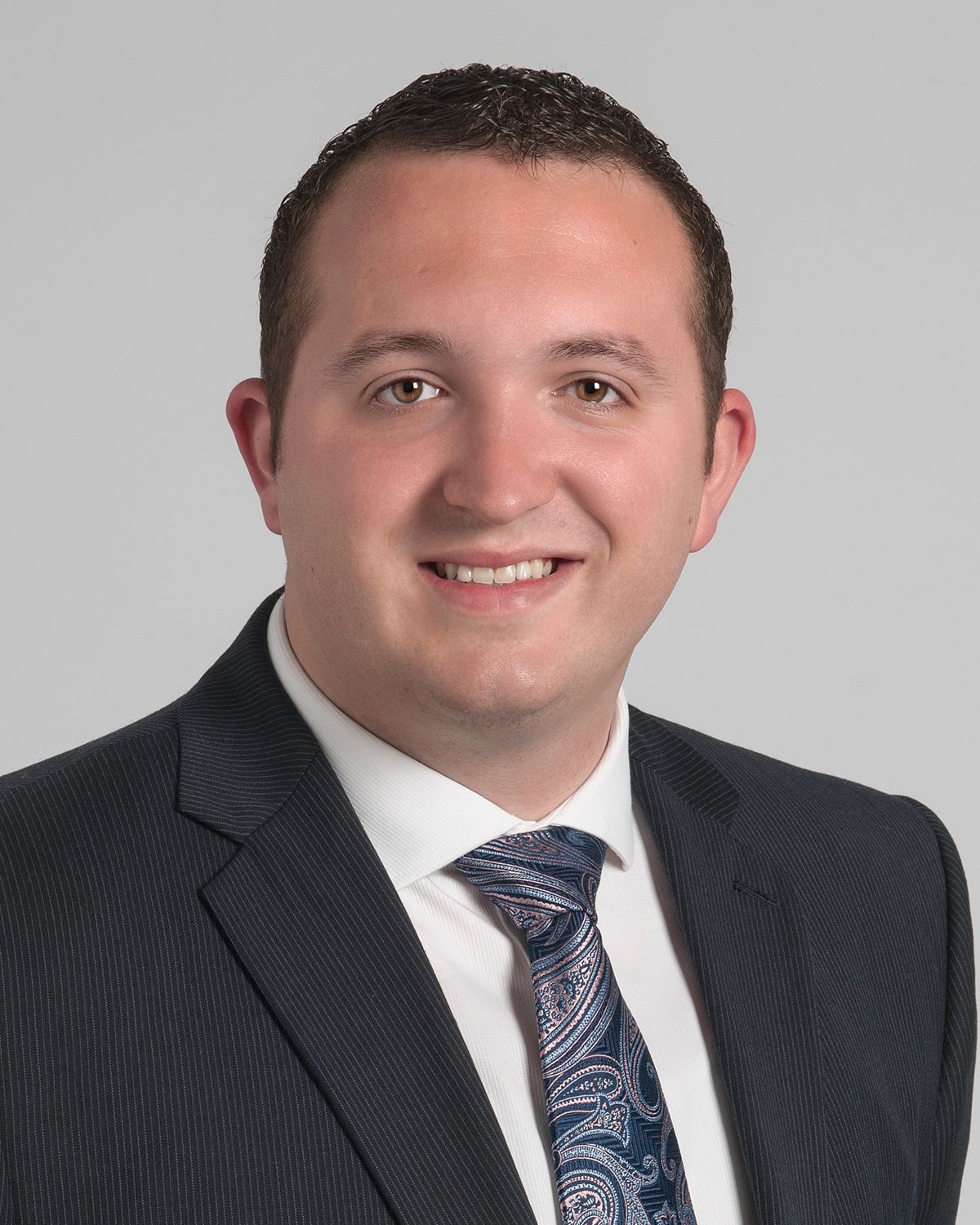 Insider Tips
LOCAL CULTURE
Driving
Cleveland's many attractions and neighborhoods are spread out over a large area including into suburbs and are best visited by car, bus lines, or if you want make sure that everyone has a fun time with out getting lost, we would suggest you leave your car with us and instead take one of our private limousines.
TAKING GOOD CARE OF YOU, CLEVELAND LUXURY HOTEL CLOSE TO THE CLINIC
InterContinental Suites Hotel Cleveland, the region's only wellness focused all-suite hotel, is conveniently located on the Cleveland Clinic campus. An oasis for guests to relax, rejuvenate and improve their overall mental and physical well-being, yet close to the city's most prominent attractions such as the Rock and Roll Hall of Fame and Museum, Cleveland Museum of Art and Cleveland Botanical Garden.
HOTEL HIGHLIGHTS
Restaurant & Lounges

C2 Restaurant, Bar and Lounge delights guests with the experience of fresh, cultural cuisine from Mediterranean countries as rich and diverse in cu...

Amenities & Services

Our fitness centre offers cardio machines, weights and plenty of natural light to brighten your morning workout. You'll also have access to the Wal...

SPECIAL PACKAGES

There's always something special happening at an InterContinental hotel. Whether you are looking for a fun-filled getaway or a place to host your n...
InterContinental Suites Hotel Cleveland
8800 Euclid Avenue

Cleveland

,

OH

,

44106

United States

Front Desk

+1-216-7074300
Languages spoken by staff
Arabic, English, Spanish, French, Croatian, Hungarian, Italian, Chinese
Pet Policy
The hotel does not allow pets except for service animals. There is no charge for service animals. Our Concierge staff would be please to assist you with referrals for kennels and pet care.
CHECK-IN

3:00 PM

CHECK-OUT

12:00 PM

Late Check out Available
Accessibility
Service animals allowed
14 Room(s) with Accessibility Standards
Parking
Guest Reviews
Rated

4.4

out of

5

 by

688

reviewers.
Rated

1.0

out of

5.0
 by
Highlandergirl
Disappointed
Requested crib and extra pillows and blankets for baby when placing reservations, was told they didn't have cribs so I had to lug a play pen. No extra blankets or pillows were in room as requested, had to call for them, clerk said they had a crib available. Parking was not easily identified for hotel, and space in front of hotel is limited for unloading, again, had play pen to lug along with luggage. Staff were confused with reservations. Room doors don't have door closures so every time someone opened a door it slammed shut very loudly waking the baby and us every time. The room was very nice though. The breakfast was very limited and uninteresting looking.
October 14, 2013
Rated

4.0

out of

5.0
 by
jobioman
Billing
I redeemed points and paid for half the bill through my company. It was hassle to get a receipt for the paid portion. 3 calls almost 20 minutes with multi on hold sessions. Just to get a copy
October 13, 2013
Rated

4.0

out of

5.0
 by
Jodi59
Okay Place to Stay
The room was wonderful! However, parking across the street (in the parking garage) in the dark was not ideal. Also, there was no continental breakfast the day we stayed for some reason. We were given a small discount for the inconvenience.
October 13, 2013
Rated

4.0

out of

5.0
 by
BigSexyandPrincess
Getting Better...
We stay here about 2 nights a year every year for the past 5 years & I haven't always given this hotel great reviews. It was a rocky transition to the Express. This year we have seen improvements, especially with the addition of security out front. Due to this, our stay felt a lot more pleasurable as security has thwarted much of the homeless pandering around there, as well as an increased police presence. We stay here for the location & the architecture of the hotel. We love 4th Street & enjoy walking there for the night life. As for the rooms...well the first night we stayed in a smoking room & the bed was horrendous. The second night we stayed on the 14th floor & the bed was much better & felt much newer. That doesn't make sense. Our 14th floor room had a jacuzzi which was well designed & beautiful...but can you please replace the horrendous floor tile??? UGH. Overall, we were treated very well & we will continue staying there. Cleveland is awesome & everyone should experience it. I just hope the police will continue to work on eliminating this homeless/pandering issue.
October 12, 2013
Rated

4.0

out of

5.0
 by
kw1982
A good overall stay
Room was spacious and clean, the jacuzzi tub was great! Bed was comfortable. Staff was friendly for limited interaction, helped us with toiletries with no hesitation and called us a cab willingly. The breakfast was great, tons of choices! Location is awesome in the downtown area. The fitness center was a closet sized room, and the menus in room for ordering out are way outdated. We ordered food and the girl on the end of the line hadn't ever heard of half the things we wanted. All in all though, a good place to stay and the building/locale was great.
October 9, 2013
Rated

1.0

out of

5.0
 by
Disgusted234
Terrible hotel
Worst customer service I've seen from any company. Had my room charged twice on my card after finding human feces in our bed. The front desk laughed at me(Melanie). We didn't find anything funny about our stay here. Will never stay here again.
October 9, 2013
Rated

5.0

out of

5.0
 by
Foma25
Stay Here
Great day. When you need to stay in Cleveland area, do yourself and favor and stay at this hotel. The location is awesome and the people are the best I have encountered in recent years. It's simple. Stay here. Go well and be awesome.
October 8, 2013
Rated

5.0

out of

5.0
 by
Ken200
great location
I live 25 miles away from this location so don't have occasion to stay downtown often. But I must say if I stay downtown again, I will choose this property. The rooms were spectacular with the high ceilings, hardwood floors, and large windows that afforded a nice view of downtown. I will not hesitate to recommend to my business associates in the future. Staff was attentive, helpful, and friendly as well. Hats off to all!
October 8, 2013
Rated

5.0

out of

5.0
 by
Glide83
Great location
Nice room fantastic location. Staff was very friendly and accommodating Highly recommend !!
October 8, 2013
Rated

5.0

out of

5.0
 by
jayyyyyyyyyy
Excellent location and Staff
This hotel is is a fantastic location -- right by 4th street with all restaurants down the street from shopping and the casino .. walking distance from progressive field and browns stadium! The staff at this hotel is friendly and greets everyone with a smile. It's nice and they all seem to love what they do!!
October 6, 2013
Rated

5.0

out of

5.0
 by
4Patria
Location Makes Cleveland a Walkable City
We stayed in Cleveland for five days without having to rent a car, and were able to walk from this ideally located hotel to the theater, the museums, the stadiums and many fine restaurants. The high ceilings in this hotel make it feel regal -- and the staff is truly above average. We are especially thankful to Jeanette for her energetic, efficient, friendly and really clean attention to every detail in the breakfast bar. The only "problem" was spotty wi-fi.
October 5, 2013
Rated

5.0

out of

5.0
 by
Brownsfan2013
Great location and excellent accommodations
What a fantastic hotel with extremely friendly staff, large comfortable beds and fantastic breakfast. I would highly recommend it and will be staying there lots. Great location to lots of restaurants and activities.
October 5, 2013
Rated

5.0

out of

5.0
 by
Brownsfan53
Will stay here again
We were in town for the Browns game and chose a place within walking distance of things. I arrived first, then when my friend got there, he thought the room smelled of smoke. (He just finished chemotherapy treatments and was very sensitive to such smells.) I called the front desk and asked if the room was indeed non-smoking, and the woman immediately offered the choice of either having someone come up and use some deodorizing spray, or another room. We opted for the other room, and she brought keys for the new room immediately. Very courteous and concerned, and quick as well. Every staff member we came in contact with had the same concern for guest comfort. The included breakfast was very good, as well. The only drawback, and it's very minor, is the elevators could be claustrophobia-inducing. I guess that's the way they were in 1890s office buildings, which is what this hotel originally was. All in all, a very positive experience.
October 3, 2013
Rated

5.0

out of

5.0
 by
Dorothy57
Great Stay!
My son, brother, nephew, and I recently stayed at this hotel and had a great time. We flew into town to go to the Browns game and had a wonderful time and experience in Downtown Cleveland!! I would highly recommend this hotel!! Staff was very helpful, accommodating and friendly!! Browns Fan
October 2, 2013
Rated

4.0

out of

5.0
 by
bph710
One night in September
I stayed at the Holiday Inn Express in downtown Cleveland for one mid-week night in the last week of September. I was in town for a conference at the Cleveland Convention Center, and was only needing a hotel for pre-conference overnight sleeping. The Convention Center is only about four blocks away, well within easy walking distance. The hotel is in a renovated downtown building, not at all what one would expect from a Holiday Inn Express. The hotel staff were very pleasant, helpful, and accommodating. The room (two beds) was much larger than I expected, and was nicely acquainted. The bed was comfortable enough, and the entire room was very clean. The provided breakfast was the usual fare, but the food tasted good, and the breakfast area was roomy and pleasant. You do have to pay for the overnight parking, but it is good for 24 hours, with "come and go" privileges, so it work well for me as I would have had to pay for parking for the conference anyway. The cost of the stay was affordable in comparison to other downtown hotels, and the amenities would match most other locations. The only real downside I could see is that the walls are a bit thin, and I could easily hear loud conversations in the next room or the outer hallway, so it may not be as restful during a busy weekend or convention time. Overall, I had a very good experience, and would recommend this hotel to anyone needing an overnight stay in downtown Cleveland.
October 2, 2013
Rated

4.0

out of

5.0
 by
gobluegirl
Great room and view!
Room stylishly appointed with great view of Cleveland from 15th floor. Love the high ceilings and wood floors. Room was very clean. Breakfast good. The air conditioning was very noisy but fixed by maintainance upon request.
September 30, 2013
Rated

5.0

out of

5.0
 by
Toward17
Excellent Stay
The Cleveland Downtown was a surprise. The rooms were spacious and bright. The beds were super comfortable and the pillows fantastic. There were floor to ceiling widows that faced out to Indians Stadium, where both nights we stayed they entertained us with fireworks. My friend slept on the sofa bed and she was almost as comfortable as the king sized we slept in. The staff was available to our every need, which weren't many. Check in was fast and the parking garage was right around the corner, and I felt completely safe walking back to the hotel. There is a neighborhood watch patrol that was ever present. We did not eat in the hotel, so I can not comment on the food, but the city of Cleveland is full of great places to eat, just look! A lot of people asked me why I went to Cleveland and my answer was because I have never been but if I return it will be to stay at the Cleveland Downtown and have breakfast at the Big Egg!
September 28, 2013
Rated

5.0

out of

5.0
 by
Pupp
What a building.
What a cool location. What a GREAT building. Couldn't have been better.
September 28, 2013
Rated

5.0

out of

5.0
 by
virdell21
Great location & beautiful building.
Everything was excellent. Great location to Rock & Roll Museum & to water front. Beautiful building stayed on the 15th floor very nice spacious room with 2 queen size beds for me & roommate. The staff very helpful with parking in the garage, helping with luggage, directions to the Cleveland Zoo and BREAKFAST was fantastic. Ate hardy every morning & was full until dinner time. For our purpose it was a great location easy walking to lots of things. Thoroughly enjoyed our stay and will definitely come back again & recommend to family & friends. Thank you for the very nice HOSPITALITY.
September 28, 2013
Rated

5.0

out of

5.0
 by
Homerdaisy
Relaxing weekend
Just returned from a weekend in Cleveland that included a Cleveland Indians ball game. The main reason for the road trip was to visit the Rock and Roll Hall of Fame. After driving all night to arrive around 7:30am, I was fully expecting to have to wait until 4pm to check in. Nope. The Front Desk staff were happy to allow us early check in, which was a god send, allowing us to recharge our batteries for an active day ahead. The Holiday Inn Express Downtown Cleveland is so centrally located that it is actually walking distance to almost anything you want to see there, whether it's the HOF, the Cavaliers, The Indians, The Browns.........anything. Very friendly people as well. We look forward to coming back soon. Cheers!!!
September 27, 2013
Rated

4.0

out of

5.0
 by
Cuse44
All good but.......
Very nice hotel in a great location in downtown Cleveland. The room was very nice, clean and well appointed. We were extremely pleased right up until it was time for bed. The mattress may have been the most uncomfortable we've sleep on ever. Sagging in the middle (king bed), old sping type...must have been at least 15 years old. Probably the most important part of a hotel room is getting a good night's sleep, but that was impossible in the room we had. Really too bad because up until it was time for sleep, we were extremely pleased with the room, the location, the friendly staff. We were really let down after what started out to be a super experince.
September 26, 2013
Rated

5.0

out of

5.0
 by
JeffandSam
Will be back
Everything was perfect and what a beautiful old building. Our room on the15th floor was very large and beautiful. The staff was excellent and very helpful with giving directions and information. For our purposes the location could not have been better. Easy walking distance to Progressive Field and Rock and Roll Hall of Fame which were our main interests. Plan to go back next year. Thanks for everything!
September 26, 2013
Rated

5.0

out of

5.0
 by
LBWM
Definetly recommend
Comfortable bed and pillows, clean, quiet room and friendly, helpful staff
September 25, 2013
Rated

2.0

out of

5.0
 by
Jeremey1037
Nothing Special
I just want to start this off by saying I wish I would have looked more into this hotel before I booked it. The main reason I booked the room was for the whirlpool tub in the room. The hotel was nothing fancy. you would think at $180 a night downtown it would be something special but its not. The floors were uneven, the lobby was uninspiring, and the elevators looked like they were about to cave in on you. The room was okay, hardwood floors were nice but i made the mistake of accidentally moving the bed and there was garbage underneath it. The staff didn't know anything that was going on downtown. My girlfriend and I were looking for something to do after our dinner and the staff just looked at each other and couldn't offer any ideas. They didn't tell us anything about the hotel when we came in, I had no idea that floor "M" was were there was a game room, workout room, and were the comp breakfast would be. There was no pool which wouldn't have been a big deal if all the jets in the whirlpool tub were working. Overall I would not stay there again, I stayed at another hotel downtown last year and it was a much better experience and cheaper.
September 25, 2013
Rated

3.0

out of

5.0
 by
Doverdiver63
Temperature of Room
Room temperature was very uncomfortable. Thermostat was regulated by management and you could not make the room cooler. Our room was 79 degrees for our entire stay and being 8 months pregnant, I was miserable!!! Other than the temp, we enjoyed the breakfast and the staff members were very nice.
September 24, 2013
Rated

4.0

out of

5.0
 by
Karen1954
comfortable room. Within walking distance of tourist attractions.
The room was spacious and comfortable. The only complaint that I had was the air conditioning unit was very loud. The staff was courteous and friendly. Location was convenient and within walking distance of RR Hall of Fame, Brown's football stadium and Cleveland Indians ball park. Enjoyed our stay and will probably return.
September 24, 2013
Rated

5.0

out of

5.0
 by
Brass
Ideal for games at Progressive Field
Perfect location for attending Indians games. Excellent staff, very clean and spacious rooms!
September 24, 2013
Rated

5.0

out of

5.0
 by
Elena007
Awesome room!!
Great place to stay in downtown Cleveland, walking distance to Tower Center, Casino, many restaurants. Will stay here again....
September 24, 2013
Rated

5.0

out of

5.0
 by
Wrivera76
Comfortable and Accommodating.
First time in Cleveland for a concert at the House of Blues. The hotel is a block away with tons of places to eat or enjoy a snack. The staff were pleasant and very accommodating by letting me check in early.
September 24, 2013
Rated

1.0

out of

5.0
 by
Dawne1969
Rude and Dirty
I reserved 3 rooms for a convention. They didn't have the rooms available that we reserved. There was suppose to be two beds in each room but only one room had the two beds so they gave those two rooms roll aways. If it wasn't so late we would have tried to get new rooms. When finally getting to the rooms they looked nothing like the pictures. The rooms where dirty and smelly. The next morning we went to the front desk hoping to get our problems resolved but had no luck, the front desk help were very rude and not helpful at all so we cancelled the rest of our stay and relocated to the holiday inn independence, that place was a great stay. I love the holiday inn hotels as we are platinum members and for the most part try to stay in one but this one was the worst one that we have come across. Oh by the way this is the very first review I have written.
September 23, 2013