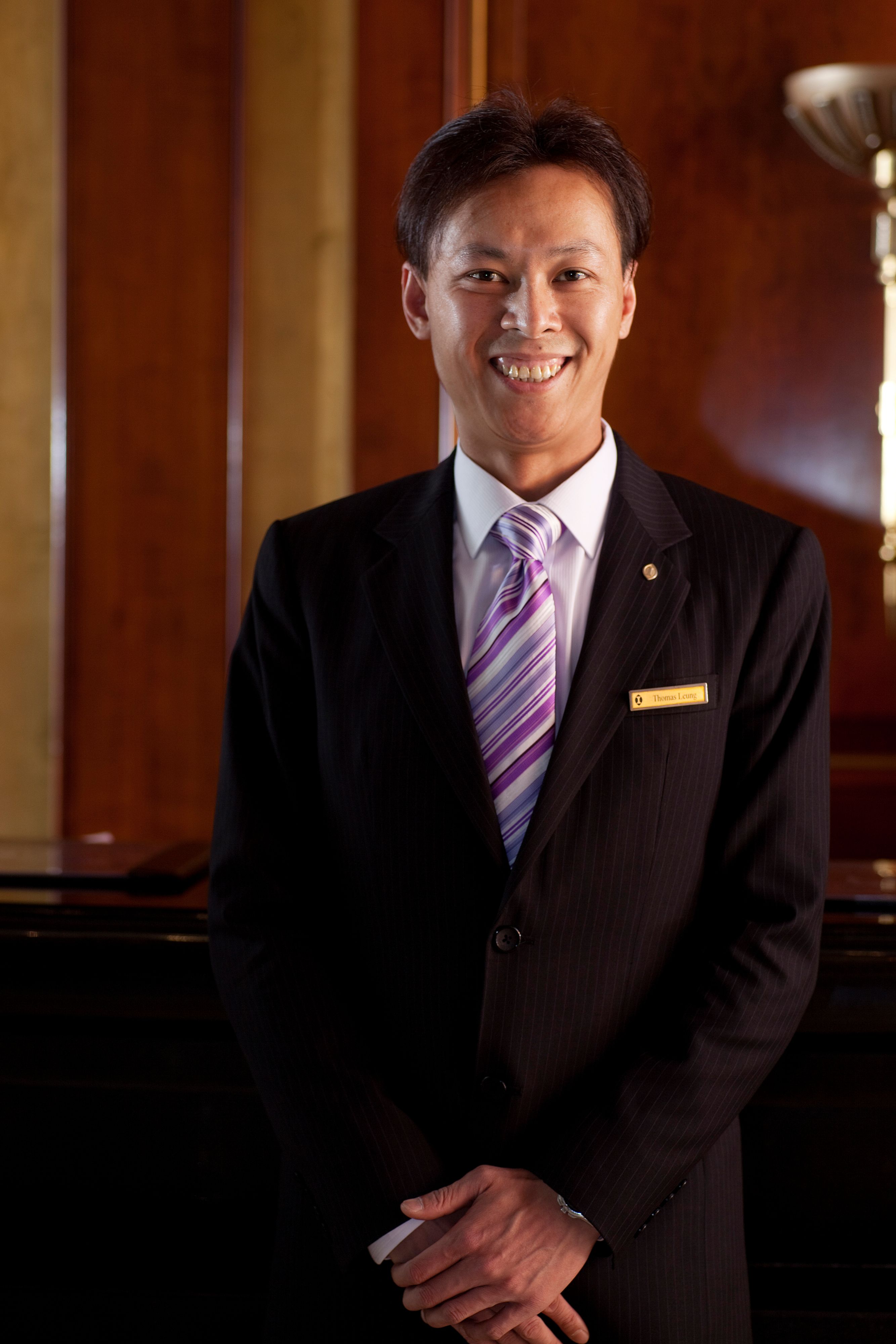 Thomas Leung
Chief Concierge 852272151615
Welcome To Hong Kong
Welcome to the Pearl of the Orient. It is our pleasure to guide you to the most authentic experiences in Hong Kong. Please do not hesitate to contact us, if there's anything that we can do for you. My concierge team and I look forward to seeing you soon.
Located on the edge of Victoria Harbour in the Tsimshatsui East area, the hotel is convenient to Kowloon's business, entertainment and shopping districts and all forms of transportation, InterContinental Grand Stanford Hong Kong is an ideal address for business or leisure offering a high level of service. It is a "home away from home" with all of the five star touches to be expected from an InterContinental branded property.
MORNING

In a city as dense as Hong Kong, moments of tranquillity are often found in Tai Chi. Join a lesson at the Avenue of Stars to calm your mind and rejuvenate the body. Then, walk the beautiful pedestrian promenade to get a close-up view of Victoria Harbour and Hong Kong Island and its famous, dazzling skyscrapers. Enjoy a delicious dim sum breakfast at Serenade Chinese Restaurant, while looking out over Victoria Harbour. You may be ready to delve right into Hong Kong at this point, so take the famous Star Ferry to the Central District of Hong Kong Island and head for the world's longest outdoor covered escalator (800 metres long) from Central to Mid-Level. Walk down by the stairs from Mid-Level to Hollywood Road's antique village and Hong Kong SoHo area.

AFTERNOON

Take the Star Ferry at Tsimshatsui, across the Victoria Harbour to Central. If you still haven't had your fill of Hong Kong's amazing dim sum, take a leisure walk to have your lunch in Hong Kong's most authentic dim sum tea house, Luk Yu. From there you can hop on a double decker bus from Central to Stanley. Stanley Market is probably most famous for its relaxed ambience and open air market, which has the best bargain buys in town. Shop and browse to your heart's content. Then take a walk to the colonial Murray House for an afternoon tea and catch the sun setting over the South China Sea.

EVENING

Hong Kong is an island so you should make use of it. Take a harbour cruise for an hour, which can be arranged at the tour desk and enjoy the sunset. Take the famous Peak Tram to Victoria Peak. There you can do the one-hour circular stroll around The Peak. If you want to dine at the Peak Lookout or Cafe Deco, you will be richly rewarded with one of the world's most beautiful night views of the city. Hong Kong just glitters at night and is a sight that I never tire of. For some true nightlife though, visit the vibrant Temple Street night market and mix with locals, stallholders, palm readers, fortune tellers and street opera singers.
LOCAL CULTURE

GIFTS

Never give a book or a clock as a gift because a 'book' means losing and a 'clock' means 'paying your last respects' in Cantonese.




BUSINESS ETIQUETTE

When exchanging business cards, hold out your card using both hands, with your name facing towards the person to whom you're giving to. You should also receive a business card with both hands. Business cards are considered to be very important, especially when conducting business in Hong Kong.




SMOKING BAN

Smoking is prohibited in all indoor public places, such as restaurants, bars, karaokes, cinemas, malls and also on public transport carriers, beaches, swimming pools and escalators. Anyone found smoking or carrying a lighted cigarette, cigar or pipe in the designated 'No smoking areas' are liable to a fixed penalty fine of HK$1,500.




TABLE ETIQUETTE

Whenever someone refills your tea cup with tea instead of saying 'thank you', you can simply tap your index and middle fingers on the table next to your tea cup.




TAXI FARE

Always ask for a printed receipt. If the printing device fails to operate the taxi driver should issue a hand-written receipt. Make sure that the taxi license plate number is legible. Taxi meters start at HK$22 for the first 2 kilometres and every subsequent 200 metres or part thereof: (for meter fare below HK$72.50 ) HK$1.60 (for meter fare of 72.50 and above) HK$1.




DID YOU KNOW ?

BIG BUDDHA

This statue is the world's tallest outdoor seated Buddha. Made out of bronze, it's 34 metres tall and weighs 250 tonnes.




MID-LEVEL ESCALATOR

With 800-metre long, this is the world's longest outdoor covered escalator. It links Des Voeux Road Central near the harbour to Conduit Road in the Mid-Levels.




TSING MA BRIDGE

The 1,377m Tsing Ma Bridge is the world's longest span suspension bridge carrying both road and railway traffic.




WHAT TO PACK

FOOTWARE

Hong Kong is a walking city, so remember to pack comfortable walking shoes. For ladies, it is advised to pack a pair of flat shoes, which will make it easier to navigate Hong Kong's uneven street surfaces and the many steps around town.




HONG KONG POWER

Hong Kong's electrical voltage is 200/220 volts, 50 cycles. You do not need to carry an adaptor or a transformer as the hotel can provide you with one.




PHOTOS

Bring extra photos as you may need to apply for a visa for a nearby country.




RAINCOAT

A light raincoat may be useful during the rainy season (roughly April - October).



InterContinental Grand Stanford Hong Kong
70 Mody Road

Hong Kong

Hong Kong

Front Desk

+852-2721-5161
Languages spoken by staff
German, English, Italian, Japanese, Chinese
Pet Policy
Contact hotel for details