Skip Navigation
English
|
|
|
|

Sign In

Book online or call: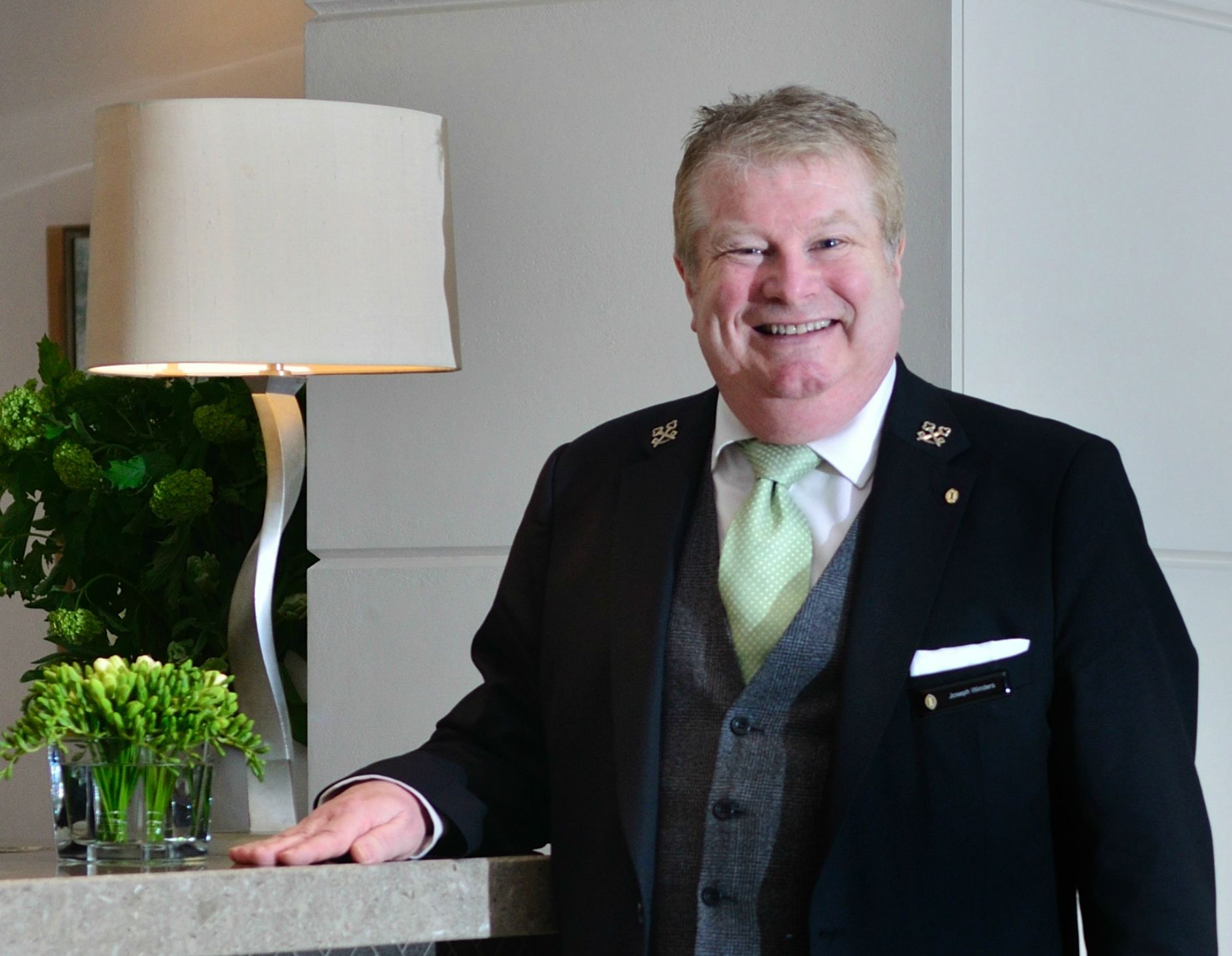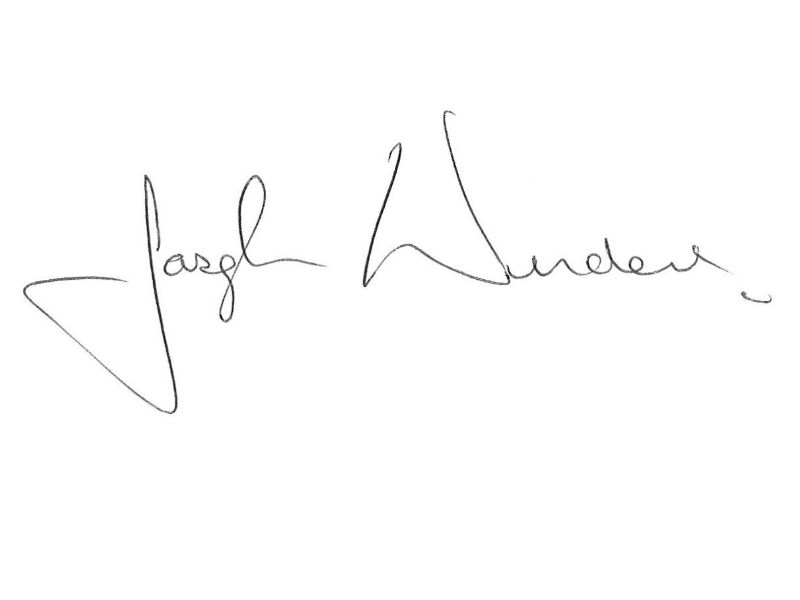 Insider Tips
LOCAL CULTURE
COSMOPOLITAN
London has always attracted all nationalities due to the richness of its culture, the diversity of its society and its vibrant economy. The tolerance of the people living here has helped the city become a melting pot of ethnic groups: currently over 300 different languages are spoken in London. Be aware of the cultures around you and respect their ways.
LONDON HOTEL ON HISTORIC PARK LANE
Steeped in history, this London hotel was once the site of a royal residence. Now the epitome of contemporary elegance, the hotel is located just steps from Hyde Park and in view of Buckingham Palace. Enjoy people watching in our chic lounge or escape to our full-service spa. Savour the menu at Theo Randall's, voted the 'finest Italian in London' or try Cookbook Café offering a fresh, seasonal menu. Bike the Serpentine or stroll the South Bank, from County Hall to Borough Market.
HOTEL HIGHLIGHTS
Restaurant & Lounges

Dining at InterContinental London Park Lane is a real highlight of any stay. From the award-winning Italian cuisine offered up by Theo Randall at h...

Amenities & Services

Spa InterContinental, located on the 1st floor, features state-of-the-art facilities and an expert team of therapists, the luxurious spa offers inn...

SPECIAL PACKAGES

There's always something special happening at an InterContinental hotel. Whether you are looking for a fun-filled getaway or a place to host your n...
London Park Lane
One Hamilton Place
London , W1J 7QY
United Kingdom
Front Desk +44-207-4093131
Languages spoken by staff
Arabic, Czech, German, Greek, English, Spanish, French, Italian, Japanese, Dutch , Polish, Portuguese, Romanian, Russian, Turkish, Chinese
Pet Policy
Assistance dogs welcome.
CHECK-IN

3:00 PM

CHECK-OUT

12:00 PM

Late Check out Available
Accessibility
Service animals allowed
8 Room(s) with Accessibility Standards
Parking
Guest Reviews
Rated

3.9

out of

5

 by

675

reviewers.
Rated

3.0

out of

5.0
 by
Ziggie217
Uncomfortable beds, But Great Service
Down side. Beds were uncomfortable and pillows were too soft for my like in. The bath rooms really needs an up grade, still the same as 10 years back. The sound proof of each room was terrible. Up side. Staff were very friendly, Good lobby entrance, Location brilliant, Good atmosphere, very clean hotel.
24 July 2014
Rated

4.0

out of

5.0
 by
Mandy155
Great hotel
Great hotel, great location. We would recommend xxxx
23 July 2014
Rated

4.0

out of

5.0
 by
rudy13
Accomodation
toilet bath is small. Otherwise the rest is good. Keep up the good work
21 July 2014
Rated

1.0

out of

5.0
Lousy Customer Service and follow-up
When I arrived I asked for my second night to be considered at my company rate. While I was told that someone would get back to me no one did. When I went to my room the key card would not work. I went down to check and was told don't keep near my mobile phone. I have traveled extensively to already know not to do this! Upon returning to my room I had the same problem. Again I went downstairs and was told to not keep near my mobile phone. Finally I got in my room. Next morning, no update on room price and no information for the morning person to follow-up. However they also said they would investigate. Go out for my days business. Return to a no-update or any information situation again! Go to my room. Keycard again fails. Go back down to reception to now high light this is the 3rd time and that I now demand a change in room rate. Room rate point noted. Do not keep keycard near your mobile phone point made to me again. But this time a member of staff came with me. They also have problem getting in room and determine it is the battery in the door lock !!! What little power there is in the battery means the door eventually opens. I say please fix the battery for who is ever next and that I will not need it again as I will be leaving in the morning. I reiterated the problems I had had and asked for a room rate change in line with those issues. Next morning check out and again ask what has happened about room rate change. Nothing. No information. I say please find out and send me invoice when you do. This was agreed to be done. No information is forth coming except when I see the debit on my credit card. I give up!! I then have to phone for phone for an invoice. Which to be fair I got from the very helpful gentleman in accounts. The end.
21 July 2014
Rated

3.0

out of

5.0
 by
Ottawa_traveller
Soft pillow and charge to access lounge
The check in take some time as line up. Stuff not sufficient. Pillow soft though marked firm. Charge 29 pound to access the lounge no matter membership level. Lots of radio antennas around the hotel or on the roof feel like sleeping inside a Microwave stove.
21 July 2014
Rated

4.0

out of

5.0
 by
Saz55
Value for money in a great area
The Hotel is very well situated and value for money. Next to restaurants, shops and an underground station. The Hotel Foyer was excellent and the check in staff and concierge were very friendly and helpful. The gift shop was an added bonus as was the gym. The double glazing was efficient and kept out the noise. Overall a very pleasant stay.
21 July 2014
Rated

5.0

out of

5.0
 by
Doctor daisy
Experience at the hotel
Overall our stay was good. Wifi has served our needs. The concierge and baggage area were very helpful. Housekeeping cannot be contacted by phone for our personal needs.
20 July 2014
Rated

4.0

out of

5.0
 by
USA2014
Very Friendly Staff
The Staff were extremely courteous and helpful...Thanks. Very close to various parts of London Via the Tube.
20 July 2014
Rated

4.0

out of

5.0
 by
Geordieloco
A truly international hotel
In terms of size this is is a colossus. If you like the atmosphere of large, busy international hotels then this is the place to sit in the coffee shop and people-watch during the day. Given the diversity of visitors and its sheer size then it is remarkably well run. OK, the rooms are a bit claustrophobic, you have to wait in line for breakfast at certain times but the chance to meet and enjoy a beer with people from all over the world more than compensates. Don't sit in your room in the evening - get out and make new friends! This hotel represents the demise of Facebook.....
20 July 2014
Rated

5.0

out of

5.0
 by
Worker2013
We are frequent travellers
The Holiday Inn - Kensington Forum is in a great location as it s a 2 minute walk from the Gloucester Rd tube. The staff are friendly and Hendrik the Concierge is extrmely helpful. He organised a very good rate for a luxury car to the airport and is very approachable if you need any assistance. The rooms are a little tired but are a good size compared to other London hotel rooms. The beds are comfortable and the hotel is in a quiet location which makes for a restful sleep. We are business travellers and will definitely return again to this hotel.
19 July 2014
Rated

5.0

out of

5.0
 by
johnarlingtonma
Great service
We were particularly impressed with the concierge service. The concierges were knowledgeable and helpful in every way, and everything they advised us about turned out extremely well!
19 July 2014
Rated

4.0

out of

5.0
 by
Pixbopelle
Good enough
I did a late booking in the middle of summer so not much choice in the price range I was looking at. This was a bit more expensive than I had hoped for, but still I was very satisfied with the stay. The only drawback that I cared about was that the aircon was a bit too noisy. But when using earplugs I slept like a baby.
18 July 2014
Rated

5.0

out of

5.0
 by
H & DR
Great Hotel
Loved this Hotel, room was larger than expected and very comfortable. Close to trains and buses, staff very helpful.
17 July 2014
Rated

3.0

out of

5.0
 by
In pain
Most UNCOMFORTABLE BEDS of ANY hotel in the WORLD!!!!
The London - Kensington Forum must have decided that buying "mattresses" that would last a century was more important than guests actually being able to sleep on their mattresses! I spend almost 100 nights a year in hotels all over the world, and I can honestly say without any hesitation that this hotel has the MOST UNCOMFORTABLE beds of ANY hotel that I have ever stayed in anywhere in the world!!! If you are only there for one night you can probably get by, but God help your back if you have to spend more than one night trying to sleep on these torturous contraptions! After two nights here, I can barely walk the next morning!!! Never mind that the rooms in this hotel are smaller than most walk-in closets in some hotels, so that the infernal "bed" takes up 90% of the floor space! If there was any free floor space available in these closet sized rooms I'd sleep on the floor just to avoid what their beds do to my back!!!
17 July 2014
Rated

5.0

out of

5.0
 by
The Reflektors fans
A Suite Treat
My wife and I stayed in one of the Suites on a Friday and Saturday in June as part of a birthday treat. Our accommodation was not quite ready as we arrived a little early so we were shown to the Exec. lounge for refreshments. After only a short while Suite was ready. If anything it was a little more spacious then expected - a large entrance vestibule leading through to a lounge area, separate work-station space, a good size bedroom, bathroom with walk in shower and bath, and a separate toilet room. Everything was spotlessly clean, bed was very comfy, ample beverages/water - didn't use the mini-bar, nor the iron! Regarding food, we had only breakfasts in. Service was very good, and there was a very wide selection of food. Being buffet, no excuse for not fuelling up. The Hotel location is particularly good for Earls Court, which we could see from our lounge/bedroom, say 15/20 minutes walk, and is five minutes max. to Gloucester Road Tube station. I would describe the atmosphere generally in the hotel as relaxed, though efficient. From our two night stay, we were very happy with all aspects of this hotel.
16 July 2014
Rated

4.0

out of

5.0
 by
deasy
Lovely stay and brilliant view
Great for a stay in Kensington, close to museums, and tube. Fantastic views comfortable rooms.
16 July 2014
Rated

5.0

out of

5.0
 by
old hands
very nice experience
my wife and I stayed here for 3 days and enjoyed every minute. everywhere was spotless and ALL the staff were helpful and very friendly. the bedding spotless, bathrooms as well and though the bedroom are on the small side you find you have all the things you need. we where upgraded to the 27th floor through my gold IHG and the views are breathtaking. breakfast we could not fault at all. plenty of choice in all departments. it was our 49th wedding anniversary and we both would love to return for the big 50.P&J.
14 July 2014
Rated

4.0

out of

5.0
 by
antony46
good but not excellent
Toilet blocked but was immediately resolved....breakfast was really good and certainly a welcome included feature. Room small but par for the course with london. Bar served good food at reasonable rates which makes a nice change.If I needed to visit the area again I wouldstay again, but only with the free breakfast. Tube station around the corner.
13 July 2014
Rated

2.0

out of

5.0
 by
Asah
Will not come again
Although I am a gold member of ICH Group, and have stayed in many properties all over the globe, but this property was the worse especially the front desk officer (check inn personal). I did not feel that i was treated as loyal member of ICH. I definitely will not stay there in future.
13 July 2014
Rated

3.0

out of

5.0
 by
Diabetic1
Good service
Very busy time when arriving at 7am, check in staff were brilliant & bags dropped in secure area to await our room being ready. However being a type 1 diabetic I need a to put my insulin in a fridge and when our room became available our fridge did not work. Twice mentioned to staff with the second time being told that fridges don't need to work??? It was suggested I could leave all my insulin in the fridge downstairs & no understanding that we also would like to keep other things cool as we were staying 8 nights. This hotel has a lot of flight crews who stay one night, but doesn't seem to know how to handle long stay. We were moved to a room with a working fridge & enjoyed the rest of our stay
12 July 2014
Rated

3.0

out of

5.0
Noisy doors and paper thin walls
Great location and near the tube, doors slamming was the only detraction.
11 July 2014
Rated

5.0

out of

5.0
 by
xdavex
Overall as good as in the past despite a major problem
On arrival after going to the theatre at 23:30 we found the room not fit for purpose due to the extreme heat and a lack of air-conditioning After several telephone calls to reception over a period of one hour and having been given the run round with misleading statements and false promises we were given the key to another room. This did not work!! I went to reception and had another key "cut". We finally went to sleep in a cool room at 24:45!!! Overall we enjoyed our stay but this was an extreme example of not to treat a client
08 July 2014
Rated

2.0

out of

5.0
 by
MooF16
Dated
I stayed at this hotel about 25 yrs ago. I believe there have not been any updates to the property. In fact, the pillows and beds may be the same. An indicator around the pillows states one is soft and the other firm. They are the same, about 3 inches thick and completely uncomfortable and unacceptable for this kind of property.
07 July 2014
Rated

4.0

out of

5.0
 by
EKGMARS
Review of stay
Reservation information was NOT what we were told when we checked into the hotel. Front desk agent said we would not have breakfast in our rate BUT reservation clearly stated we were paying for breakfast. Front desk person said we did not have membership in IHG Rewards club. He was clearly wrong!! Breakfast personnel were helpful about things in area.
07 July 2014
Rated

5.0

out of

5.0
 by
domenz64
Beautiful room excellent breakfast
Room at 26th flat with wonderful view into London, high quality and reach breakfast
07 July 2014
Rated

5.0

out of

5.0
 by
MedicOne
Spring visit for exhibitions
Once again an excellent visit for the Ideal Home Show, also a craft show in Islington. Rooms & Food up to the usual standard, plus exceptional help from the bell staff with our bags & the concierge service who arranged car service for us to & from our events as my wife can't use black cabs. Young Italian maître d' in the restaurant was a very pleasant girl, very friendly & charming who let me practise my Italian on her! Still no disabled toilet on ground floor plus no access to the one in conference centre! Access to standard toilets on mezzanine very awkward for disabled person who can't negotiate the stairs. Very difficult to call the only lift that accesses mezzanine and in any case no disabled cubicle in the ladies when you get there! Very bad!
06 July 2014
Rated

4.0

out of

5.0
 by
D and J.
Great Location!
This is a great hotel in the best location--close to museums, restaurants, entertainment, etc. The area is safe and very pretty. While the rooms are somewhat small (compared to US), the hotel is lovely. The staff is great. You cannot go wrong staying here! Loved London!
04 July 2014
Rated

5.0

out of

5.0
 by
CB2014
Great staff
My personel experience was very positive, from the location adjacent to the underground (Gloucester Road station less than 100 yards away), to the walking distance to Hyde Park. I was able to visit everywhere in London within minutes. From the Hotel to RAF Hendon was about 45 minutes or less and that was the longest ride for me within London. I also found the staff to be both helpful and friendly. I particularly wish to thank Peter, who was the concierge during most of my stay. He was very knowledgable and patient with my constant questions. I strongly feel that if and whan I return to London I will stay at this hotel again!
03 July 2014
Rated

4.0

out of

5.0
 by
Rog 13
Comfortable bed and great service
Nice clean room ,very helpful staff ,great breakfast .good location
02 July 2014
Rated

4.0

out of

5.0
 by
dcs-1
Great view from the top floor ....
.... shame it was to the west and the planes coming in to Heathrow, would have preferred the other side. Internet access, typical of UK, is very expensive - £25 for 2 days, £21.95 if premier gold status. MUCH, MUCH cheaper in other countries!!
01 July 2014