Skip Navigation
English
|
|
|
|

Sign In

Book online or call: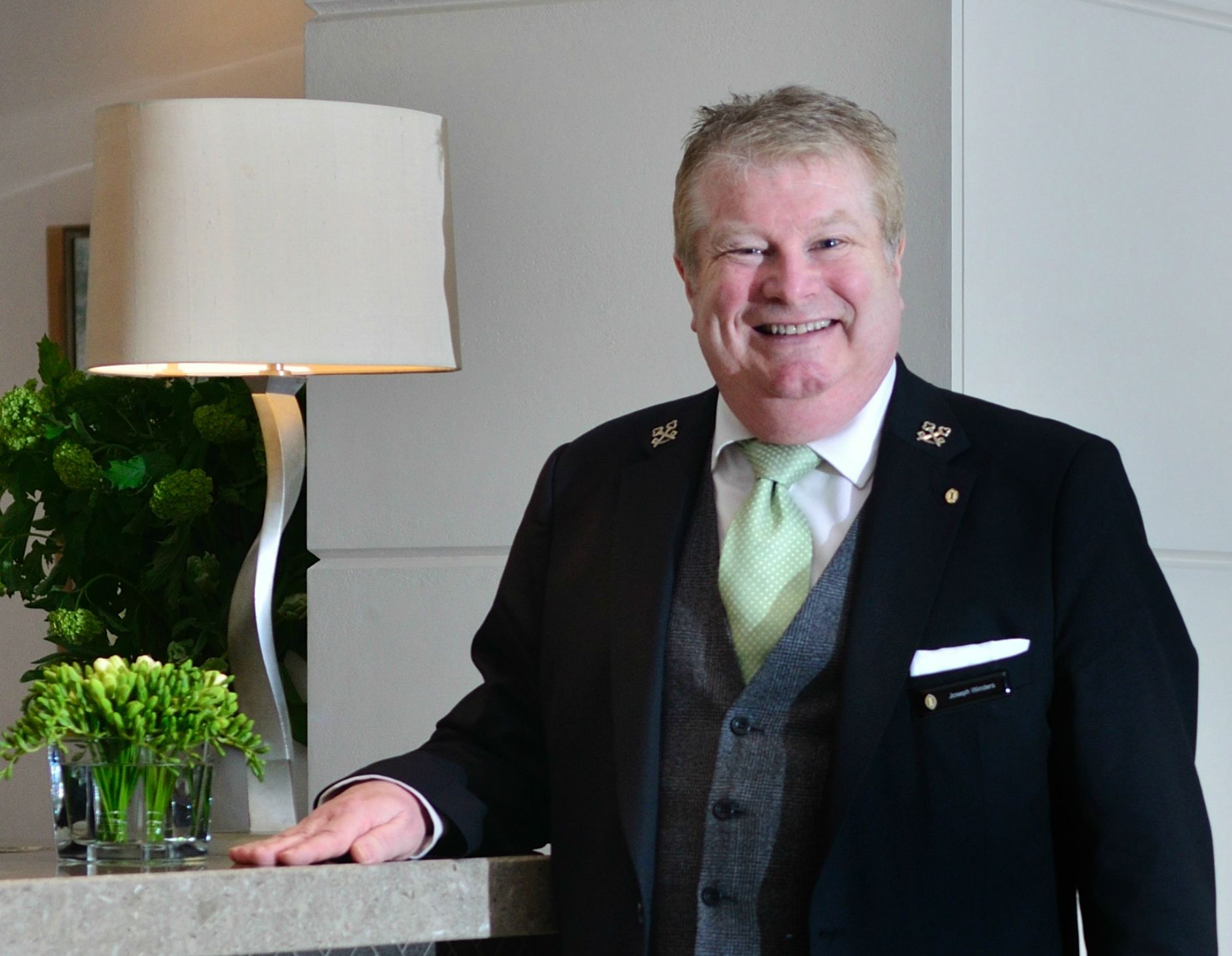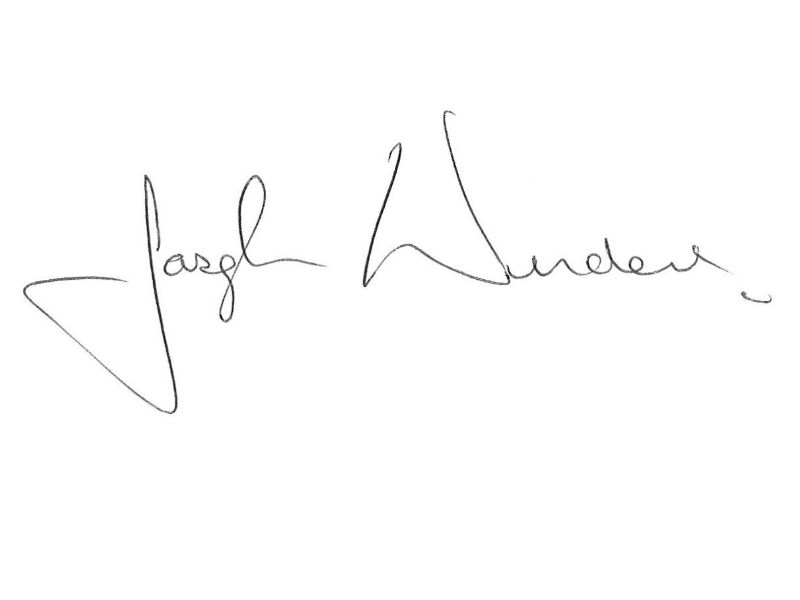 Insider Tips
LOCAL CULTURE
COSMOPOLITAN
London has always attracted all nationalities due to the richness of its culture, the diversity of its society and its vibrant economy. The tolerance of the people living here has helped the city become a melting pot of ethnic groups: currently over 300 different languages are spoken in London. Be aware of the cultures around you and respect their ways.
LONDON HOTEL ON HISTORIC PARK LANE
Steeped in history, this London hotel was once the site of a royal residence. Now the epitome of contemporary elegance, the hotel is located just steps from Hyde Park and in view of Buckingham Palace. Enjoy people watching in our chic lounge or escape to our full-service spa. Savour the menu at Theo Randall's, voted the 'finest Italian in London' or try Cookbook Café offering a fresh, seasonal menu. Bike the Serpentine or stroll the South Bank, from County Hall to Borough Market.
HOTEL HIGHLIGHTS
Restaurant & Lounges

Dining at InterContinental London Park Lane is a real highlight of any stay. From the award-winning Italian cuisine offered up by Theo Randall at h...

Amenities & Services

Spa InterContinental, located on the 1st floor, features state-of-the-art facilities and an expert team of therapists, the luxurious spa offers inn...

SPECIAL PACKAGES

There's always something special happening at an InterContinental hotel. Whether you are looking for a fun-filled getaway or a place to host your n...
London Park Lane
One Hamilton Place

London

,

W1J 7QY

United Kingdom

Front Desk

+44-207-4093131
Languages spoken by staff
Arabic, Czech, German, Greek, English, Spanish, French, Italian, Japanese, Dutch , Polish, Portuguese, Romanian, Russian, Turkish, Chinese
Pet Policy
Assistance dogs welcome.
CHECK-IN

3:00 PM

CHECK-OUT

12:00 PM

Late Check out Available
Accessibility
Service animals allowed
8 Room(s) with Accessibility Standards
Parking
Guest Reviews
Rated

3.9

out of

5

 by

749

reviewers.
Rated

3.0

out of

5.0
 by
Scutty121
Not what expected
No priority check in on arrival and just told they were to busy? Not what a Platinum Elite member wants to hear, waited an age to get checked in, the whole process was not very good especially as the rooms were not available after the stated check in time. Just appeared the staff could not care less if you were a member or not and I questioned the point of even being a member if there is no recognition especially when I use the hotels regularly. The Executive Room must have had the smallest bathroom of any HI I have stayed in, pretty noisy as well lucky it was just one night. Breakfast was good but the service for tea and coffee was shambolic. Check out just as bad again no priority no explanation and a take it or leave it attitude of the desk staff. All in all not what I expect from HI and I won't be using again there are other hotels in the chain that are far better and try harder.
07 September 2014
Rated

5.0

out of

5.0
 by
MAJIB
Restaurant
You are in need of a cafe to be open from 6:00 a.m. to at least 6:00 p.m. every day. Your staff was very helpful. Directions to get a taxi were not very clear...attendents there were too busy.
07 September 2014
Rated

3.0

out of

5.0
 by
Jed&Bun
Tiny bathroom with no water pressure
Although I understand that you do not get much for your money in London this stay was disappointing. Having upgraded to an Executive Suite I was confronted with the smallest hotel room I have ever stayed in but with an armchair and small table tucked into one corner. The bathroom was only big enough for one person at a time and the shower was more akin to a dripping tap, and a cold tap at that! My wife and I will not be staying here again.
07 September 2014
Rated

4.0

out of

5.0
 by
Auntieli
Convenient location and great service
I stay at the hotel for nine days, I found everything are alright, staff are helpful and polite, hotel is big , Location is close to tube station, very convenient, Breakfast is good, except the bathing shower is so Week, the water too small. I think should improve this Facitily then will be great. I will be love to stay with this hotel again.
06 September 2014
Rated

4.0

out of

5.0
 by
Bursy
comfortable with great location
The hotel is very convenient with the underground , bus station and restaurants is only few meters away. The staff are good and cooperative. The rooms are clean and well maintained. I experienced a little delay at check in . Although the check in at 2:00 PM I was not given the key until 2:15 because my room was not cleaned yet and this made me angry as I arrived early morning with the family after long flight other than every thing was perfect.
06 September 2014
Rated

5.0

out of

5.0
 by
Jaytell
Excellent
My 3rd Holiday Inn stay this year (Paris, Canada and London). Didn't know what to expect in Kensington, but I was really impressed. I had a great view of the city. It wasn't that noisy but I embraced the London sounds! I was very grateful for my complimentary wifi access. I enjoyed my stay--the only regret is that I did not stay longer.
05 September 2014
Rated

2.0

out of

5.0
 by
el1668
Slow internet speeds for platinum members
Free internet for platinum members were slow to the point of unusable. The rooms were small and cramped. We were not offered an upgrade at check-in. Late check out was not offered either. The scent in the lobby needs to be dialed down. Transportation was easy as the hotel is very close to a subway station.
04 September 2014
Rated

5.0

out of

5.0
 by
2Gadabouts
Excellent breakfast and friendly staff.
Perfect location for museums and the Albert Hall. Walking distance to both in safe area at night. Hop on hop off bus stops close by, tickets sold at the hotel. Great way to see London if your time is limited, we only had one full day plus a night at the proms but we managed to see all of London's highlights including a boat ride on the Thames to Greenwich. Hotel concierge was very helpful and friendly. We walked from Paddington Station, through Hyde Park to the hotel, took about 35 mins. I wouldn't hesitate to stay here again. My only grumble would be the poor shower but the great breakfast made up for that.
04 September 2014
Rated

3.0

out of

5.0
 by
Yomi
Lovely Hotel but could improve
Difficult to rate this hotel based on services and food because I was there specifically for the Caribbean Night. I had heard alot and come with high expectation but left slightly disappointed. Hence, It will be unfair to provide a review on this forum. However, I can provide a comment or two on the hotel itself. Nice and clean, didn't really enjoy my sleep as the bed was not really comfortable. As an IHG Gold member, I was not recognised by your staff at the reception desk, a bit disappointing since this is now a custom I'm used too. The room was a bit tight space wise and your iron was not hot enough to smoothen a shirt.
03 September 2014
Rated

1.0

out of

5.0
 by
messyexperience
Communication an absolute mess
First of all Internet is not free in your hotel. It is many years since i saw taht iun any other hotel. I could get it free if I joined the club which I did. it took Three Days of my stay of four days to make it work which was a disaster for my job. the phone did not function even though I complained about that two times. i had to walk up and down when I wanted to Contact the reception because the elevators did not work. I will NEVER stay in a Holidayinn hotell anymore. even thiis you make difficult. the nickname disappointed was already taken. that is an indication.
02 September 2014
Rated

5.0

out of

5.0
 by
Janet62
Wonderful welcome for a disabled visitor
It has in the past been difficult to find decent accommodation which offers sufficient facilities for my severely disabled husband. Here we had a spacious room and bathroom with a ceiling hoist which made it possible for us to look after him. The staff were extremely helpful, friendly and disability aware. Everyone seemed very friendly and welcoming. To find somewhere able to accommodate a severely disabled guest in such comfort is a delight. We were able to book the adjoining room for carers and all of us, able and disabled had a good stay. At no time were our requests for help, extra towels etc treated as a problem. It would be easier for washing someone as disabled as my husband if the bathroom were a 'wet room' rather than a shower over a bath, but at least there was plenty of space. Our room was on floor 2, getting a lift which was not already too full for my husband to get in to go down to breakfast was the only difficulty - with so many floors above us the lifts were pretty full. But when we spoke to the manager he helped us so even that was overcome. I would thoroughly recommend this hotel
02 September 2014
Rated

5.0

out of

5.0
 by
edpomed
excellent location
excellent location close to great museums and the underground as well as several places to eat. Staff very helpful. room size equal to rooms in the U.S. prices good for London. overall very good experience.
01 September 2014
Rated

1.0

out of

5.0
 by
Zozo1408
Wasted my air miles staying here
I have spent 2 years saving my air miles and decided to spend them at the holiday inn, Kensington forum as a 16th birthday treat for my daughter. I had booked interconnecting rooms as we were bringing my elderly mother so that she could join in on the celebrations. On arrival we were told that we didn't have interconnecting rooms but our rooms were close together. This was not ideal for our family situation and I raised my concerns to Aga on reception, but was told no interconnecting rooms were available. We were also told that one room was ready, the other would be ready soon. We were on the 7th floor, so had to take the lift, but 3 out of the 6 lifts were out of order, and after a 10 minute wait for a lift to become available we made it to level 7. On arrival to our room we opened the door, but we were unable to get in as the latch from the inside was across the door. I found housekeeping to see if they could help but informed me I would need to go back to reception. So I left my children with my mother to save moving all our luggage back down the horrendous lifts and I went back to the reception desk. I spoke to Aga again on reception , she told me she would ring up to housekeeping to find out what was happening in our room and I would have to wait until she had spoken to them. After waiting half an hour she still hadn't spoken to housekeeping I decided to get my children and mother as I knew they would be getting anxious as to where I was. When we were all back on the foyer I asked to speak to the manager, who was a lot more helpful, she found us rooms on level 4, as it was finally discovered that the room next to ours on level 7 had been using our room also through the interconnecting room. The manager also gave us complimentary breakfast for our inconvenience. However the rooms that we were given were not very clean, I had hair on my tea tray and the carpets were dirty. I was thoroughly disappointed with our stay here and am so annoyed that I have wasted all my air miles and that my daughters birthday was ruined by this hotel.
29 August 2014
Rated

4.0

out of

5.0
 by
Sallywt
Nice room but no view
We had stayed at this hotel last year which is why we booked it this time. We decided to splash out on an executive room this time but were very disappointed when we were told that all executive rooms were on the lower floors. Instead of a lovely view across London all we could see was a tree and the building opposite despite what I felt was a very high price tag. The room was certainly no bigger or better than the room we had on the 26th floor last year which was just a standard room. That being said the room was clean and comfortable and in good condition. The bed was comfortable and we both slept well. The extras that come with an executive room like access to the business lounge were very welcome and we did take advantage of those. We arrived at 2pm which is normal check-in time only to be told that our room was not ready and would be 20 minutes. We waited for an hour with the staff in the business lounge checking regularly to see when it was ready. In the end we just went back to reception and this time it was ready.
28 August 2014
Rated

5.0

out of

5.0
 by
nick@
God location, good atmosphere, friendly staff.
This hotel is in a great location, the rooms are comfortable, they all have a view, and a fridge (this is my experience staying here regularly for almost twenty years.) The restaurant and coffee shop are good, the staff are all friendly the concierge is knowledgeable and very helpful.I recommend this hotel to all my friends.
28 August 2014
Rated

5.0

out of

5.0
 by
hellomimi
Good location with great value
This property is conveniently located with only a few minutes' walk to underground station. Staff are courtesy and helpful. Nice environment around the hotel.
27 August 2014
Rated

4.0

out of

5.0
 by
Angela B
Helpfull concierge
Stayed at holiday inn cromwell road for two nights can recommend this hotel as a great place to stay in central london tube close by buses just a minute away concierge very help full, did not eat here so can not comment on food.
27 August 2014
Rated

4.0

out of

5.0
 by
mashok
A reasonable hotel to stay in London
Overall my stay was pleasant. The main disappointment was internet: 5 GBP for 30 minutes is way too expensive.
27 August 2014
Rated

4.0

out of

5.0
 by
Rumer
Location,location!
Great location,next to the tube,2 supermarkets,places to eat,few blocks from museums(Victoria and Albert,natural history,great neighborhood.
26 August 2014
Rated

4.0

out of

5.0
 by
ArtJo
great service and friendly staff
Location, location, location. Hotel is conveniently located at the heart of London.
26 August 2014
Rated

3.0

out of

5.0
 by
Footloose65
Less than enjoyable
What a let down. We have stayed here several times and this hotel is no longer the place to stay. Pop over to the Holiday Inn in Auckland Nz and take some lessons on how to run a hotel. As a Ihg club member I expect a better room where after a 13 hour flight I can get some sleep and not listen to trains and cars all night. Check in and out staff were pleasant but only the check out person actually smiled and wished us a pleasant day. This is not the Holiday Inn Kensington of old.
26 August 2014
Rated

5.0

out of

5.0
 by
AJ35
Great service and very comfortable room
Stayed overnight for business. Staff check in very quick and courteous. Very comfortable room with nice drink in the bar and good breakfast.
25 August 2014
Rated

4.0

out of

5.0
 by
Lou2011
Great stay would recommend to friends
Very happy overall, would recommend the hotel to stay, however the only complaint we had and fell you should be made aware of was the buffet breakfast ( hot food ) was cold each day.
25 August 2014
Rated

5.0

out of

5.0
 by
VisitValue
First visit to this hotel
Overall, the eperience was excellent. The accommodations and convenience were first class. The food and beverages in the lobby restaurant were very good. Unfortunately, the Tavern did not measure up. Simply speaking, the Fish and Chip were terrible!
24 August 2014
Rated

2.0

out of

5.0
 by
Ghost14
Corwded, Understaffed, Poor Service
This larger hotel is understaffed and it shows. As an IHG Platinum member, I received almost no benefits which I normally receive in other IHG hotels. The check-in desk is under staffed, so if a large party enters the hotel ahead of you ( a common experience here) you can wait a long time to get checked in which happened to me. I also attempted to get my airline boarding pass printed, but the desk hand wanted me to purchase time on their computer - are you kidding me??? After I got back from dinner, I tried the front desk again and was treated with more civility - the attendant gave me a pass to use their lobby PC and email my boarding pass to her in order to get it printed. That was actually fine, but I should not have to ask several employees to get this done - it's as if I were a child and had to ask my mother after my father said no. That evening, it was impossible to change the temperature in the room. The next morning as I was leaving for Heathrow, the elevators failed to stop on our floor. After waiting for 15 minutes, I flagged down a maid and asked her if we could use the service elevator as I had a plane to catch. She said no, but she called maintainance who said the elevators were working fine - of course that came as a surprise to the 2 dozen people on our floor waiting to depart. So, I walked down 6 flights of stairs with 3 pieces of luggage(one piece was quite heavy). Of course the front desk was overcrowded again, so I left my key on the desk and walked out. I will never stay at this Holiday Inn again.
23 August 2014
Rated

4.0

out of

5.0
 by
Cricketmad
Good location
We have used this hotel several times because of its good location. As usual we found it good value for central London. Rooms are adequate and staff helpful. Lifts are inadequate for their workload.
23 August 2014
Rated

3.0

out of

5.0
 by
MrGuiness
Were looking for nice weekend, but got noisy room
We booked two rooms and wanted to spend a relaxed weekend in London. Since I stayed several times at the Holiday Inn Kensington Forum, I thought it might be a good idea to go there with some friends. I am a Platinum Member with IHG, but never received a room upgrade at this hotel. Also this time I did not receive an upgrade. They even put us on the third floor next to the elevator even though I specifically asked for a room in a high floor away from the elevator. Kids were running around and it was extremely noisy at night. This was certainly not a pleasant weekend for the time spent at the hotel.
21 August 2014
Rated

4.0

out of

5.0
 by
Framester
Helpful Staff
I have stayed at the London Kensington Forum Holiday Inn many many times and I was a little disappointed this time. I had booked an executive room and was given a standard room which was very "no frills". But the beds are always comfy and the staff are always welcoming. Wonderful view from the top floors. You are within a stone's throw of endless food and drink options, great pubs, nice restaurants.
21 August 2014
Rated

5.0

out of

5.0
 by
Exploretheuk
Comfortable and Special for London visit
The hotel is gifted with high floors and associated good views. It is near the West end special interest venues such as the museums and exhibition centres, and thus of convenient sources of leisure.. The comfortable rooms and the good breakfast make it a short stay home from home.
20 August 2014
Rated

3.0

out of

5.0
 by
derek112
Frustrating
We have been staying here once or twice a year for over 20 years. Generally our stays are fine but there is always something that doesn't quite work out right. Last month it was the aircon not working, this time reception made a great play of finding a good room for our 4 night stay, but we got one next to the lifts, which are noisy, and I slept with earplugs in. I had to fix the curtains properly to the rails to keep out the light in the mornings. The bed was like a trampoline; every time my wife turned, I would bounce awake. We had a drink and some food in the bar on our third night; because reception had not swiped the credit card I had offered at checkin, the barman asked me to pay by card upfront. Only later did I get the bill which had a service charge added to the cost of both the food and the drink. Apart from the fact that I was not told about this in advance, this is a first for me - going up to a pub counter, buying a drink and paying a service charge for someone to pour it. Come on, IHG, you can do better than this.
20 August 2014