Skip Navigation
English
|
|
|
|

Sign In

Book online or call: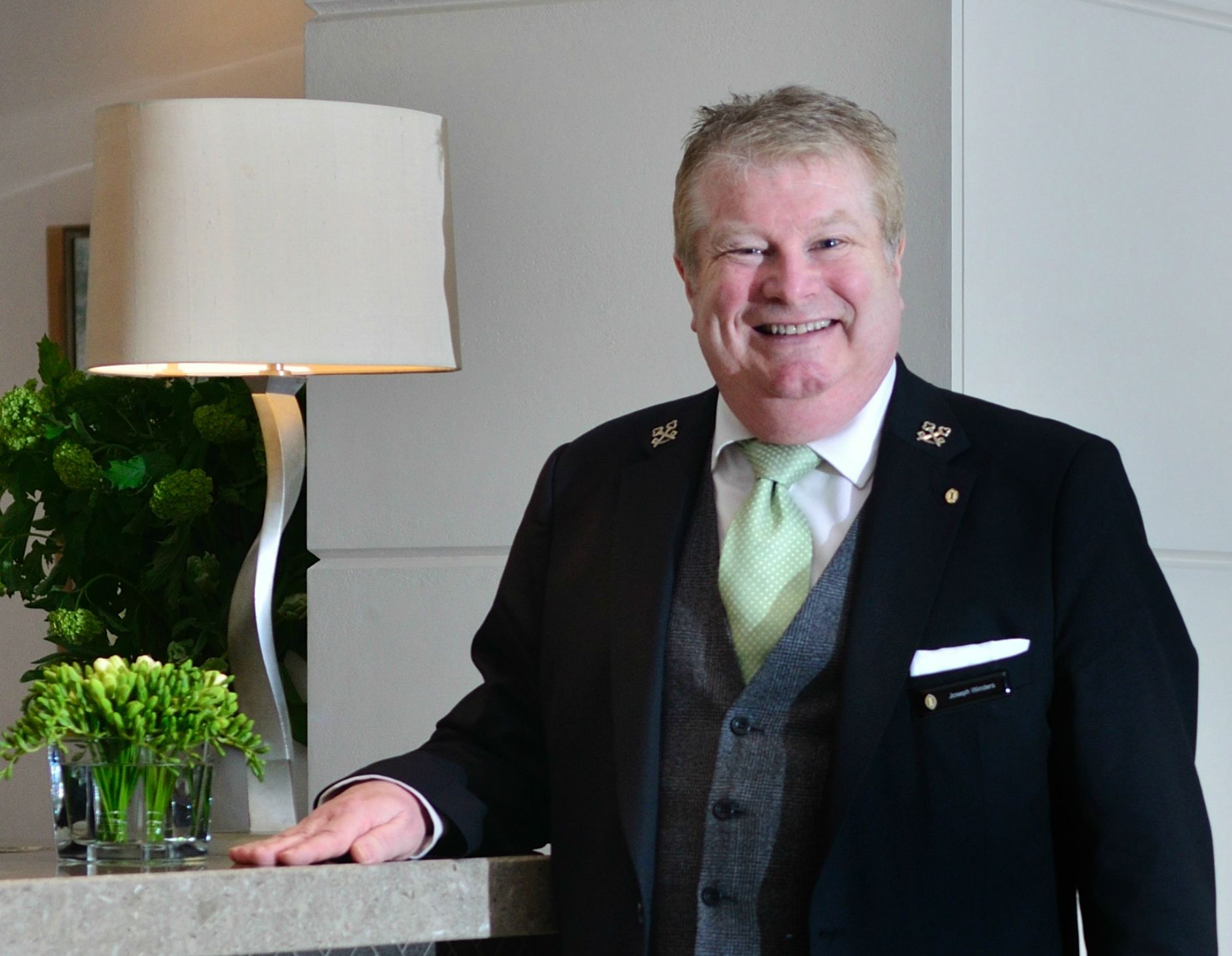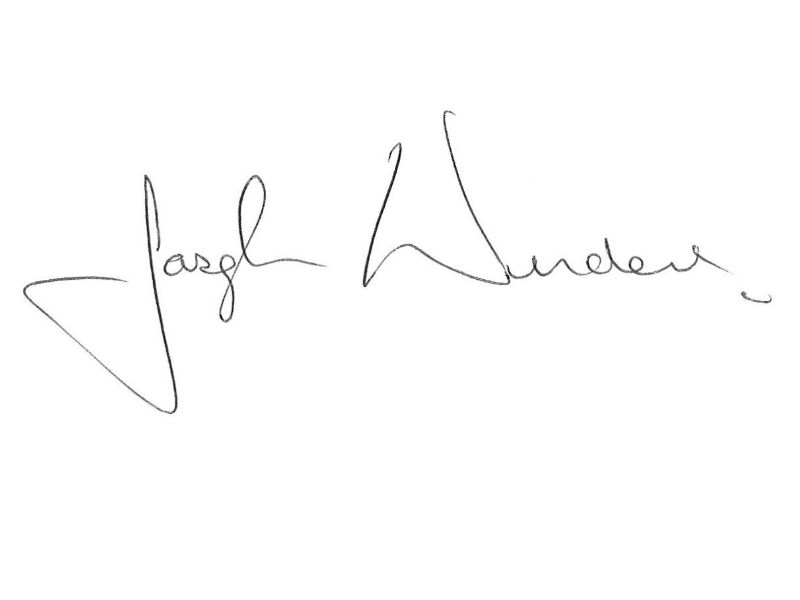 Insider Tips
LOCAL CULTURE
COSMOPOLITAN
London has always attracted all nationalities due to the richness of its culture, the diversity of its society and its vibrant economy. The tolerance of the people living here has helped the city become a melting pot of ethnic groups: currently over 300 different languages are spoken in London. Be aware of the cultures around you and respect their ways.
LONDON HOTEL ON HISTORIC PARK LANE
Steeped in history, this London hotel was once the site of a royal residence. Now the epitome of contemporary elegance, the hotel is located just steps from Hyde Park and in view of Buckingham Palace. Enjoy people watching in our chic lounge or escape to our full-service spa. Savour the menu at Theo Randall's, voted the 'finest Italian in London' or try Cookbook Café offering a fresh, seasonal menu. Bike the Serpentine or stroll the South Bank, from County Hall to Borough Market.
HOTEL HIGHLIGHTS
Restaurant & Lounges

Dining at InterContinental London Park Lane is a real highlight of any stay. From the award-winning Italian cuisine offered up by Theo Randall at h...

Amenities & Services

Spa InterContinental, located on the 1st floor, features state-of-the-art facilities and an expert team of therapists, the luxurious spa offers inn...

SPECIAL PACKAGES

There's always something special happening at an InterContinental hotel. Whether you are looking for a fun-filled getaway or a place to host your n...
London Park Lane
One Hamilton Place

London

,

W1J 7QY

United Kingdom

Front Desk

+44-207-4093131
Languages spoken by staff
Arabic, Czech, German, Greek, English, Spanish, French, Italian, Japanese, Dutch , Polish, Portuguese, Romanian, Russian, Turkish, Chinese
Pet Policy
Assistance dogs welcome.
CHECK-IN

3:00 PM

CHECK-OUT

12:00 PM

Late Check out Available
Accessibility
Service animals allowed
8 Room(s) with Accessibility Standards
Parking
Guest Reviews
Rated

3.9

out of

5

 by

789

reviewers.
Rated

4.0

out of

5.0
 by
ION2
Exactly what i could have wished for
I stayed her for 3 nights in late July for business. Every aspect was exactly what i could have wished for; pleasant check in, courteous staff throughout, and smooth trouble free departure. The room was a good size (larger than many similar in central London) and while on the 2nd floor, there was little disturbance. All in all, very good value. I am based in the same area in October for a few days and shall certainly return to stay here then.
06 August 2014
Rated

5.0

out of

5.0
 by
Andi007
Excellent Service
We had a very comfortable stay at this hotel, we have 3 young kids so we booked two rooms and requested connecting rooms, our requested was granted and our kids were very happy. The hotel is located in a very nice part of London, many popular museums are within walking distance and Hyde Park is also close by. I will definitely return to this hotel soon.
06 August 2014
Rated

3.0

out of

5.0
 by
poil
Nice room in great location but no refrigerator in room
The room is clean and tidy according to the standard. The room space is acceptable as in the great location. However, the room (standard type) has no refrigerator, however there used to be one in each room (there is the refrigerator space).
05 August 2014
Rated

4.0

out of

5.0
 by
ChuckyS
Good location close to transport to major attractions
We stayed there near the end of a five week holiday in England. The standard room was a good size, not huge but not cramped for two people. It was only a two to three minute walk from Gloucester Rd Station that gave good train access to most major attractions. The room had a full size bath with shower over the bath. It also had a string our line over the bath allowing us to wash and dry basic clothing each day. Supermarkets are within a five minute walk. Two Laundromats are close by. There are numerous restaurants close by. We stayed ten nights and were quite comfortable there.. We did not use the food and beverage in the hotel except for breakfast. Breakfast gave an extensive choice of both cooked and cold options.
03 August 2014
Rated

3.0

out of

5.0
 by
Mariebetty
Good location, but lacks customer service and style.
After staying at the commercial road holiday inn a couple of months previous, I was expecting great things! At commercial road we were treated like royalty, nothing was too much trouble! We were given free cups for free coffee and tea refills, we were offered free breakfast (even though I had chosen not to buy breakfast when booking). The bedroom was luxurious, stylish and the en suite was too standard and designed beautifully. However, do not expect this with Kensington forum! The staff on arrival did not seem interested and when I asked about free breakfast, she abruptly and rudely said no, you have to pay! (Thankfully there is a waitrose round the corner, so bought some breakfast there). When we requested more items for our room, they said they'd be there in a few minutes. They wrote a list of what we requested, yet when they came over 20 minutes later, they had not brought everything. The room was very basic. My bed sheets were ripped. The room was small (reminded me of a holiday inn express) and the bathroom was disappointing. The only thing going for this hotel is it's close proximity to Gloucester road tube station. However I will not be staying here again and stick to commercial road where I should not be disappointed.
03 August 2014
Rated

5.0

out of

5.0
 by
blinny99
Great short stay!
Lovely hotel in such a great location, highly recommend :-)
02 August 2014
Rated

5.0

out of

5.0
 by
so60
Good location - Friendly staff - Comfortable rooms
Our stay was one night. We found the location convenient to major attractions, the subway system, and shopping. We would not hesitate to make our launching pad for future visits to London.
02 August 2014
Rated

4.0

out of

5.0
 by
HK PI
Excellent Choice
The hotel offers excellent value for money with good facilities and located close to the tube. The Holiday Inn is similar in price if not cheaper than the independent hotels in the vicinity, but offer much more space, far better facilities with very little traffic noise. The only criticism is the very expensive WiFi.
02 August 2014
Rated

4.0

out of

5.0
 by
Rodmac
Very good service and a comfortable stay
Enjoyed the 3 night stay. Helpful staff and good facilities. Excellent Tavern, Very good room with reasonable breakfast. Location to other sites of interest very handy. Overall the stay was very enjoyable.
02 August 2014
Rated

5.0

out of

5.0
 by
meplus2
great staff
The staff is awesome, the only thing that isn't excellent is the comfort of the bedding especially the pillows, other than that I love this hotel. Alan and Nasser and all the staff in Consortia..(don't know if I spelled that right) are wonderful.
01 August 2014
Rated

5.0

out of

5.0
 by
Old Jude
Enjoyable stay
Stayed for 3 nights in July to visit theatres and museums. Have stayed several times before , find it excellent value, and really well placed for visiting the museums and with very good transport access up to Town. The rooms are clean and very comfortable, with everything one could need, the breakfast is first class and the staff are friendly and polite. Shall hope to stay again in the Winter months when weather cooler--was very hot in London during our stay!
31 July 2014
Rated

3.0

out of

5.0
 by
bkdd
Out of date lighting and marginal beds
If you are looking for a comfortable bed and pillows with a dark room for sleep, this is not the hotel for you. With long days in the summer, the sun comes up early and stays up until late evening. The curtains are pathetically positioned as to allow an extreme amount of light into the room. Even with the curtains closed, you can still read a book with no artificial light. Then, when it is really dark outside, the lighting by the bed and desk are marginal at best.
30 July 2014
Rated

5.0

out of

5.0
 by
MontAir1
My Choice of Stay
Amazing hotel. Great Location. My choice in travels to the UK.
30 July 2014
Rated

5.0

out of

5.0
 by
czernylaviion
Great crew hotel
I have stayed in this hotel as a crew member for the past 4 years and have enjoyed it. The location is perfect, I can walk to museums, grocery stores and the Gloucester tube. The staff is always nice and the workout room is adequately stocked with what I need to stay fit while traveling.
30 July 2014
Rated

4.0

out of

5.0
 by
Pride of Cucamunga
Great Stay for London
Can NOT beat the location, courteous staff, great in house eateries, can walk comfortable everywhere. A fantastic home away from home.
30 July 2014
Rated

4.0

out of

5.0
 by
worker 1
really comfortable
I really can say with confidence this was one of most comfortable Beds I have slept in and I have stayed in quite a few Upon arrival I was made to feel very welome only down side lifts a little slow and some of the breakfast saff a little grumpy But overall a very pleasant stay and as this was our wedding anniversary it made it a relaxing stay so thank you
29 July 2014
Rated

4.0

out of

5.0
 by
Fizzy T
Same price slightly less quality.
Our stay at the hotel was exactly a year after we first visited the Kensington hotel. During our second visit we noticed a few notable changes. - The fridge appeared to have been removed from all the rooms. - The prepaid evening meal did not include everything on the menu, unlike last year. - A mouse appeared in the dining area during our evening meal on the first night. Staff moved us to a different table and gave us our drinks free of charge on that occasion. Otherwise things were satisfying. Staff were helpful, service was good, and the overall condition of the hotel/rooms were good. Rooms very well isolated and quiet, apart from the door. It still feels unfortunate to pay the same price for our stay as last year, when certain availabilities were no longer included in that price. In the end it had us feel a bit as if we'd got less for our money this year compared to last year.
29 July 2014
Rated

2.0

out of

5.0
 by
L.Ali
Access Card Dramas and billing issues
My access card had to be reset every second day and I had billing issues with the hotel which I am still trying to resolve.
27 July 2014
Rated

5.0

out of

5.0
 by
Smart1
Convenient location and friendly staff
Warm welcome as always at this centrally located hotel.
27 July 2014
Rated

4.0

out of

5.0
 by
Patrick02
Excellent Staff and Location
Overall Excellent experience. My only critique would be that the guest rooms, although adequate, are very small compared to United States standards. Staff was very professional and attentive. Location was excellent and only one block from tube station.
27 July 2014
Rated

4.0

out of

5.0
 by
tamir
nice service
The stay at Holiday inn was nice for me in terms of the staff that was there to assist on special requests. I am a business traveller and thinking out of the box is something i can appreciate from Hotel staff. Good place to go for business travel
27 July 2014
Rated

5.0

out of

5.0
 by
H LIN
Excellent
Good location, wonderful breakfast, nice travel suggestion provider from consultant service
26 July 2014
Rated

4.0

out of

5.0
 by
Rob510
Holiday Inn Kensington
The location of this Holiday Inn is perfect, right in the ritzy part of town and a good neighborhood, but also right next to the tube and the buses, so you can get anywhere in London! The staff are extremely friendly and helpful!
26 July 2014
Rated

3.0

out of

5.0
 by
uni8
good location vs small rooms odd won't let us use minifridge
good location. bus stop right in front (or the back) the front is tucked on the opposite side of the main street. 2 min walk to gloucester tube station where banks and a no. of eateries are. odd thing there was a mini fridge and we were told by reception we couldn't use it. the concierge was very helpful in providing us with a car service back to the airport. rooms small for twin rooms, really tight. --> house keeping was a bit lacking. there were some stray hairs on newly provided bath towels, and sometimes missing face towels. airconditioning was nice and cold. if you won't be spending so much time in your room, its good location, however the room size could use a 10% increase. it's quite packed. and myself and my travel companion are under size 8 and petite in height and we found it tight.
25 July 2014
Rated

3.0

out of

5.0
 by
Ziggie217
Uncomfortable beds, But Great Service
Down side. Beds were uncomfortable and pillows were too soft for my like in. The bath rooms really needs an up grade, still the same as 10 years back. The sound proof of each room was terrible. Up side. Staff were very friendly, Good lobby entrance, Location brilliant, Good atmosphere, very clean hotel.
24 July 2014
Rated

4.0

out of

5.0
 by
Mandy155
Great hotel
Great hotel, great location. We would recommend xxxx
23 July 2014
Rated

4.0

out of

5.0
 by
rudy13
Accomodation
toilet bath is small. Otherwise the rest is good. Keep up the good work
21 July 2014
Rated

1.0

out of

5.0
Lousy Customer Service and follow-up
When I arrived I asked for my second night to be considered at my company rate. While I was told that someone would get back to me no one did. When I went to my room the key card would not work. I went down to check and was told don't keep near my mobile phone. I have traveled extensively to already know not to do this! Upon returning to my room I had the same problem. Again I went downstairs and was told to not keep near my mobile phone. Finally I got in my room. Next morning, no update on room price and no information for the morning person to follow-up. However they also said they would investigate. Go out for my days business. Return to a no-update or any information situation again! Go to my room. Keycard again fails. Go back down to reception to now high light this is the 3rd time and that I now demand a change in room rate. Room rate point noted. Do not keep keycard near your mobile phone point made to me again. But this time a member of staff came with me. They also have problem getting in room and determine it is the battery in the door lock !!! What little power there is in the battery means the door eventually opens. I say please fix the battery for who is ever next and that I will not need it again as I will be leaving in the morning. I reiterated the problems I had had and asked for a room rate change in line with those issues. Next morning check out and again ask what has happened about room rate change. Nothing. No information. I say please find out and send me invoice when you do. This was agreed to be done. No information is forth coming except when I see the debit on my credit card. I give up!! I then have to phone for phone for an invoice. Which to be fair I got from the very helpful gentleman in accounts. The end.
21 July 2014
Rated

3.0

out of

5.0
 by
Ottawa_traveller
Soft pillow and charge to access lounge
The check in take some time as line up. Stuff not sufficient. Pillow soft though marked firm. Charge 29 pound to access the lounge no matter membership level. Lots of radio antennas around the hotel or on the roof feel like sleeping inside a Microwave stove.
21 July 2014
Rated

4.0

out of

5.0
 by
Saz55
Value for money in a great area
The Hotel is very well situated and value for money. Next to restaurants, shops and an underground station. The Hotel Foyer was excellent and the check in staff and concierge were very friendly and helpful. The gift shop was an added bonus as was the gym. The double glazing was efficient and kept out the noise. Overall a very pleasant stay.
21 July 2014