Skip Navigation
English
|
|
|
|

Sign In

Book online or call: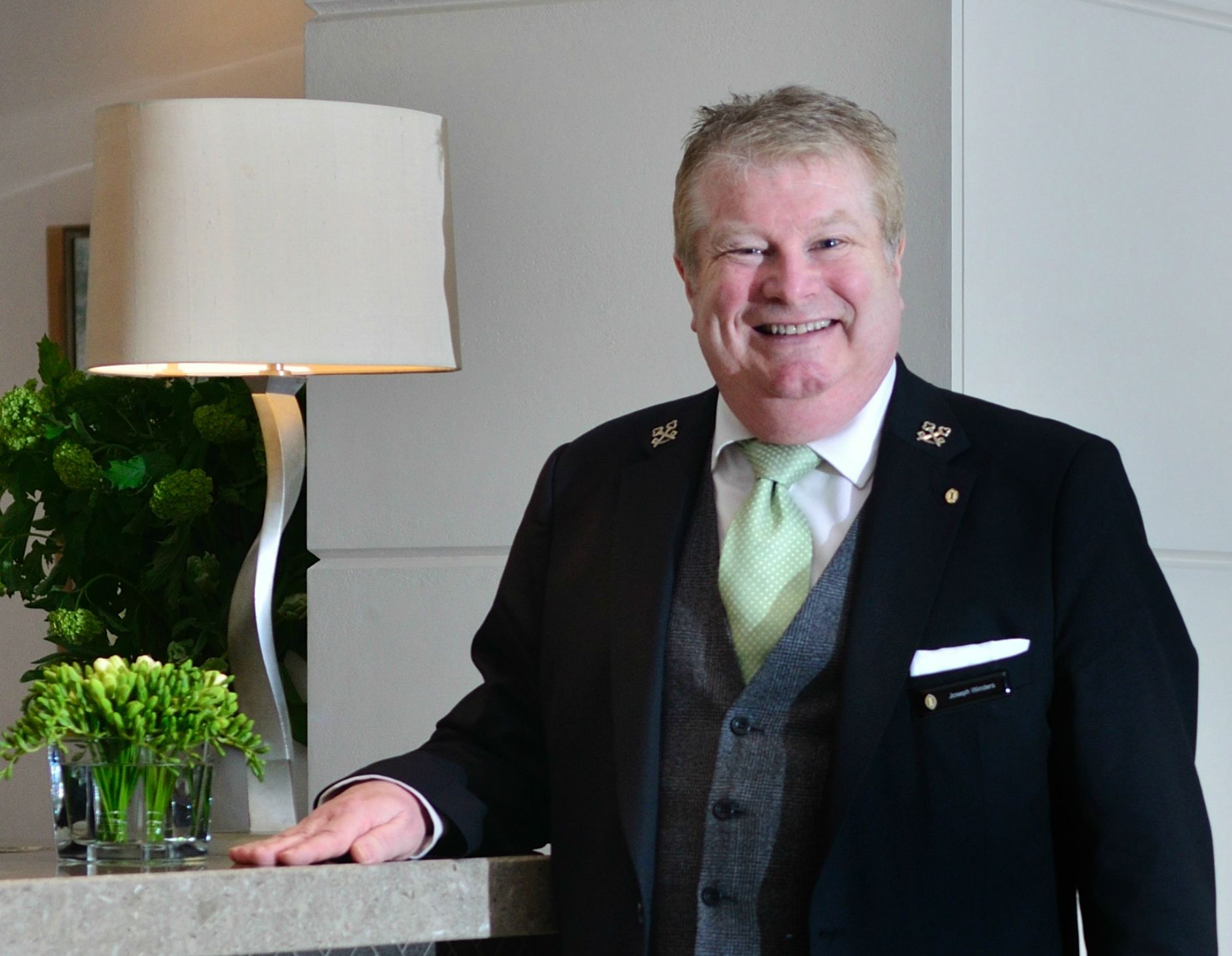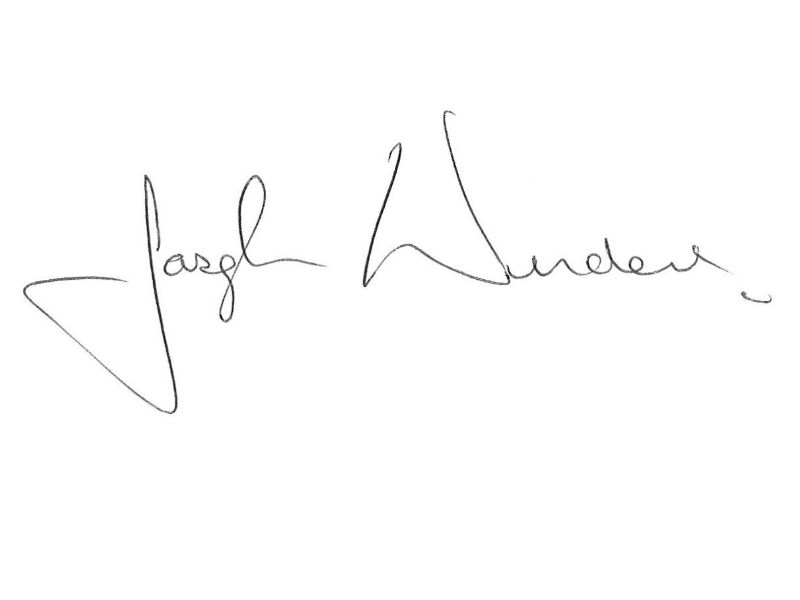 Insider Tips
LOCAL CULTURE
COSMOPOLITAN
London has always attracted all nationalities due to the richness of its culture, the diversity of its society and its vibrant economy. The tolerance of the people living here has helped the city become a melting pot of ethnic groups: currently over 300 different languages are spoken in London. Be aware of the cultures around you and respect their ways.
LONDON HOTEL ON HISTORIC PARK LANE
Steeped in history, this London hotel was once the site of a royal residence. Now the epitome of contemporary elegance, the hotel is located just steps from Hyde Park and in view of Buckingham Palace. Enjoy people watching in our chic lounge or escape to our full-service spa. Savour the menu at Theo Randall's, voted the 'finest Italian in London' or try Cookbook Café offering a fresh, seasonal menu. Bike the Serpentine or stroll the South Bank, from County Hall to Borough Market.
HOTEL HIGHLIGHTS
Restaurant & Lounges

Dining at InterContinental London Park Lane is a real highlight of any stay. From the award-winning Italian cuisine offered up by Theo Randall at h...

Amenities & Services

Spa InterContinental, located on the 1st floor, features state-of-the-art facilities and an expert team of therapists, the luxurious spa offers inn...

SPECIAL PACKAGES

There's always something special happening at an InterContinental hotel. Whether you are looking for a fun-filled getaway or a place to host your n...
London Park Lane
One Hamilton Place
London , W1J 7QY
United Kingdom
Front Desk +44-207-4093131
Languages spoken by staff
Arabic, Czech, German, Greek, English, Spanish, French, Italian, Japanese, Dutch , Polish, Portuguese, Romanian, Russian, Turkish, Chinese
Pet Policy
Assistance dogs welcome.
CHECK-IN

3:00 PM

CHECK-OUT

12:00 PM

Late Check out Available
Accessibility
Service animals allowed
8 Room(s) with Accessibility Standards
Parking
Guest Reviews
Rated

3.9

out of

5

 by

659

reviewers.
Rated

4.0

out of

5.0
 by
Frequent_Traveller
Nice and friendly staff
I received a very warm welcome from the person who checked me in. The staff was very polite and welcoming. I was given a room with nice views. The room was fine and the breakfast was good too. Overall, a very good service.
March 19, 2014
Rated

5.0

out of

5.0
 by
Paradis
Great Service and helpfullness
The staff at this hotel know me and always look after my needs with the best understanding. They say hello and always check that everything is to my liking. Any issues are always dealt with promptly. I always recommend this hotel to my friends and colleagues, knowing that they will never be let down.
March 19, 2014
Rated

4.0

out of

5.0
 by
Tucson chelle
No complementary Wi-Fi
Love the location of the hotel. The staff is always pleasant and courteous. The menu is limited and average. Would like to see more items offered on the menu. One complaint, I ordered room service. I paid for it with my charge card at delivery. At checkout I wanted to get the points added to my rewards account. I was told I could not be done. They told me I would have to charge it to the room then pay for it in order to get my reward points. It seems I should be able to get reward points for room service.
March 17, 2014
Rated

2.0

out of

5.0
 by
Falc
Very poor internet service
I am used to using IHG hotels and, as a Platinum member, the complementary internet access. Although this is not a fast connection, for web browsing work it has always been adequate to my needs. My stay at the Forum was a disaster because the connnection was so slow it failed to even open , for example, the BBC Home page. I spent 40 minutes with various people, including Internet support who told me the connection was so poor at the Forum they could understand why it wouldn't open anything. This is wholly unacceptable and at ods with my experience of complemetary internet the two previous evenings at the H10 in Waterloo where connectovoty was superb and part of the room rate (I am not a loyalty member at H10).
March 17, 2014
Rated

5.0

out of

5.0
 by
Waysider
Efficiency and cleanliness
My wife and I, both pensioners, pushed the boat out and treated ourselves to a 3 night stay. Although the nightly cost was higher that we normally pay, the difference was worth it. The staff were very efficient and attentive. The hotel is close to Gloucester Road tube station and within walking distance of Kensington Park and the V&A and Natural History museums. I only regret that we can't afford to push the boat out more often.
March 16, 2014
Rated

4.0

out of

5.0
 by
Emilyboo
Fantastic staff and good service
I stayed with my Mum for one night for a short break theatre trip. As soon as we arrived we were greeted by friendly helpful staff. Every member of staff that we had any contact with were smiling and open, even the cleaning lady we met in the corridor had a big smile and a kind word. Customer service goes a long way to making a stay special. The breakfast was of a good standard with plenty of choice, even marmite for my toast!! :) The only downside we found was the room was on the small side. I think if we had stayed for more than one night it would have felt claustrophobic. Could also have done with having a shower cap in the bathroom.
March 14, 2014
Rated

5.0

out of

5.0
 by
citygirls60
Lovely hotel great location comfortable rooms
We came for a 60th Birthday celebration - the staff could not do enough for us. We had a lovely room on the 4th floor the food was marvellous - plenty of choice for everyone. Fabulous location minutes from the underground and plenty of local shops restaurants. Definitely worth the rate we paid we will stay here on our next visit to London.
March 13, 2014
Rated

4.0

out of

5.0
 by
Tourist27
Good views from floor 26
We have now stayed at the Kensington Forum four times in less than 18 months and have always enjoyed our visits. The staff are always very polite efficient and pleasant.
March 13, 2014
Rated

4.0

out of

5.0
 by
olikeh
Nic ehotel, comfortable and well located.
This was my 2nd time in this hotel. Both stays, the hotel was clean and very comfortable. Rooms a little on the small side but that wouldn't put me off going back. Exceptionally well located for the museums on Cromwell Road. 2 mins from Gloucester Road Tube station. Didn't eat in the restaurant. I wouldn't say that this hotel has any great WOW factor but if you're looking for a hotel in this area thats clean, good value and consistent with Holiday Inns, this ticks the box.
March 10, 2014
Rated

4.0

out of

5.0
 by
Chas1960
Very busy hotel but ALL staff very helpful
Got caught out by price advertised did not include VAT.
March 10, 2014
Rated

4.0

out of

5.0
 by
Marjarsso
Very confortable.
I enjoyed my stay. The room was very nice and comfortable but there was no water in the fridge. As Brazilian, breakfast not pleased me. I think it could have more choices of breads and pancakes. Overall it was excellent.
March 10, 2014
Rated

4.0

out of

5.0
 by
clszwarcwald
I recommend!!
Excelent location, excelent breakfast, room should be a little bigger with safebox!!
March 10, 2014
Rated

5.0

out of

5.0
 by
nick A
Great location and great value
It might not be the most beautiful hotel from the outside but it certainly delivers on the inside, with restaurants, bars, shop and a free gym. The rooms are spacious for the price and the beds are comfortable. It's also very well located close to shops, sights, good restaurants and the tube. Ideal for business or sightseeing in Central London as it's easy to get taxis or taking the tube into Piccadilly or Leicester Square.
March 9, 2014
Rated

2.0

out of

5.0
 by
paul 25
Inconvenience
I stay here one or two days most weeks. On this occasion, I had two separate but consecutive days bookings. I also asked for a later check out on the second occasion. The rooms were linked and a 1400 departure arranged. Day 1, went to room and key failed. Day 2, room key no longer working and so had to get another. Day 3, room key stopped at 1200. Got another, but could no longer access business lounge as key not coded. All so unnecessary.
March 9, 2014
Rated

4.0

out of

5.0
 by
Carol291260
Great location to explore the Capital
We arrived early met by a very pleasant gentleman on reception and were pleasantly surprised when a room was available. We left our bags and hit the sights of London. Recommend breakfast at the Diner on Gloucester road opposites the tube station. Drinks at Gordon's the oldest wine bar in London and tea at the Blackfriars were also great finds this trip. As usual Holidays Inn provide great hospitality and service.
March 9, 2014
Rated

4.0

out of

5.0
 by
Hassaan
Excellent for business travel
Excellent for business travel. A lot of cofe shops and resturants around. Easy access.
March 8, 2014
Rated

3.0

out of

5.0
 by
Gibboqqq
Poor hot water and annoying service charge
Water in room was Luke warm. Very annoying habit of service charging when ordering before food even delivered but worst of all put service charge on a drink which I went to the bar to get. What service involved there. Made an expensive pint of lager a very expensive drink.
March 8, 2014
Rated

5.0

out of

5.0
 by
mackem2
small rooms for tall people
rooms small and bathroom .apart from that we will definetly come back.staff were great coulld not do enough for you extra plus was the tube about 100 yards away.certainly better than taxis
March 8, 2014
Rated

4.0

out of

5.0
 by
Spatzi346
Well located and well run.
We had an Executive room which gave us the use of the Business Lounge with drinks, snacks and complimentary Continental Breakfast. Two small complaints would be that the bathroom could do with an upgrade and the sliding door between bathroom and bedroom needs replacing - damaged and did not close. The toaster in the Business Lounge did not work properly and the lady in attendance had no idea how to adjust it. That all set aside, checkin was very efficient, we got our room early and we could leave our bags after checkout for a few hours at a very busy but well-run storage room. We would stay again.
March 8, 2014
Rated

5.0

out of

5.0
 by
Ebbies
Cleanliness of Hotel very good
Onlt spent 1 night here. Warm and comfortable. Breakfast excellant and served for a long period of time.
March 7, 2014
Rated

5.0

out of

5.0
 by
Olympian
Well sited hotel with excellent range of services
Hotel is sited close to tube with a great number of eating places within easy walking distance, - in addition to dining provision in the hotel. Front desk and concierge welcoming and very helpful.
March 7, 2014
Rated

5.0

out of

5.0
 by
Val38
Nice clean room. Comfortable bed.
Enjoyed a very relaxing night. Excellent room, clean bed and nice bathroom.
March 7, 2014
Rated

5.0

out of

5.0
 by
Sarah :)
Key Location and Fantastic Price with IHG rewards
With IHG rewards the value for money was extremely good especially being a more pricey area of London. I stayed her last year through a general web based hotel provider (not to name names) and did not get any extra but again with IHG reward membership the room was well stocked with mini bar, toiletries, excess towels and bedding. The hotel has a more upmarket feel with a good gym and fantastic bar. The location is fantastic for Royal Albert Hall plus on central underground line. I look forward to staying here for future London trips.
March 4, 2014
Rated

4.0

out of

5.0
 by
carolannkg
Good value
Enjoyed my stay, room was excellent. Service was good, all staff friendly and helpful.
March 3, 2014
Rated

5.0

out of

5.0
 by
jane_21
celebration break in London
Excellent hotel, ideally situated for getting around London. Great food and lovely having a pub on site. Excellent value and would highly recommend. Received a surprised bottle of wine to celebrate our anniversary. Thank you
March 1, 2014
Rated

5.0

out of

5.0
 by
Mother and a teenager
Perfect location and great breaskfast
We had a great weekend in London. Hotel was in a perfect location. Easy to get from Heathrow and easy to get to shopping, tourist attractions and musicals. Very good breakfast. Beautiful view over the city.
February 28, 2014
Rated

4.0

out of

5.0
 by
tsquared23
London Visit
I have used this hotel before and in the main it is quite good.
February 28, 2014
Rated

5.0

out of

5.0
 by
Maisie12
Lovely place to stay
Great situation for travelling on underground around London. Friendly staff, good food and service. Very enjoyable stay .
February 28, 2014
Rated

4.0

out of

5.0
 by
Mad-as-pie
Polite and friendly staff
This is a great hotel, in a very convenient location. Although busy, once in your room, it is very quiet and relaxing. We found the staff to be extremely efficient and friendly.
February 27, 2014
Rated

5.0

out of

5.0
 by
LABS
Great location and Professional Service
This Location is Premier with restaurants, cafes, grocery, and convenient Central London Tube stop within short walking distance. The staff is friendly and professional. Rooms are neat and average. My only suggestion is that the hotel replace the pillows on guest beds. It's like lying your head on a sack of rice to sleep. Even though they are labled as "FIRM" and "SOFT", there is not much to distinguish between the two choices. Over all nice property.
February 27, 2014