Skip Navigation
English
|
|
|
|

Sign In

Book online or call: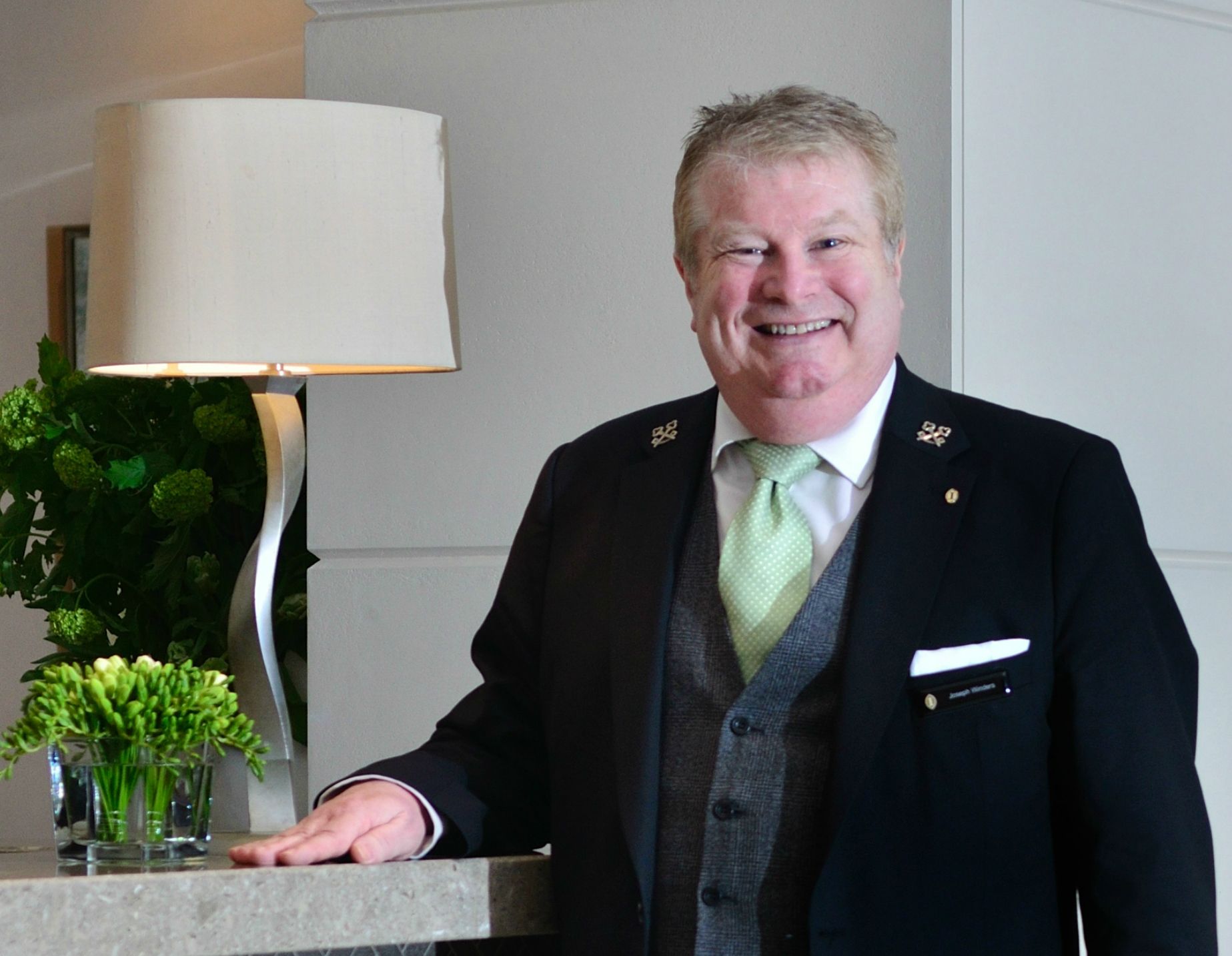 Insider Tips
LOCAL CULTURE
COSMOPOLITAN
London has always attracted all nationalities due to the richness of its culture, the diversity of its society and its vibrant economy. The tolerance of the people living here has helped the city become a melting pot of ethnic groups: currently over 300 different languages are spoken in London. Be aware of the cultures around you and respect their ways.
LONDON HOTEL ON HISTORIC PARK LANE
Steeped in history, this London hotel was once the site of a royal residence. Now the epitome of contemporary elegance, the hotel is located just steps from Hyde Park and in view of Buckingham Palace. Enjoy people watching in our chic lounge or escape to our full-service spa. Savour the menu at Theo Randall's, voted the 'finest Italian in London' or try Cookbook Café offering a fresh, seasonal menu. Bike the Serpentine or stroll the South Bank, from County Hall to Borough Market.
HOTEL HIGHLIGHTS
Restaurant & Lounges

Dining at InterContinental London Park Lane is a real highlight of any stay. From the award-winning Italian cuisine offered up by Theo Randall at h...

Amenities & Services

Spa InterContinental, located on the 1st floor, features state-of-the-art facilities and an expert team of therapists, the luxurious spa offers inn...

SPECIAL PACKAGES

There's always something special happening at an InterContinental hotel. Whether you are looking for a fun-filled getaway or a place to host your n...
InterContinental London Park Lane
One Hamilton Place

London

,

W1J 7QY

United Kingdom

Front Desk

+44-207-4093131
Languages spoken by staff
Arabic, Czech, German, Greek, English, Spanish, French, Italian, Japanese, Dutch , Polish, Portuguese, Romanian, Russian, Turkish, Chinese
Pet Policy
Assistance dogs welcome.
CHECK-IN

3:00 PM

CHECK-OUT

12:00 PM

Late Check out Available
Accessibility
Service animals allowed
8 Room(s) with Accessibility Standards
Parking
Guest Reviews
Rated

3.9

out of

5

 by

849

reviewers.
Rated

3.0

out of

5.0
 by
Footloose65
Less than enjoyable
What a let down. We have stayed here several times and this hotel is no longer the place to stay. Pop over to the Holiday Inn in Auckland Nz and take some lessons on how to run a hotel. As a Ihg club member I expect a better room where after a 13 hour flight I can get some sleep and not listen to trains and cars all night. Check in and out staff were pleasant but only the check out person actually smiled and wished us a pleasant day. This is not the Holiday Inn Kensington of old.
August 26, 2014
Rated

5.0

out of

5.0
 by
AJ35
Great service and very comfortable room
Stayed overnight for business. Staff check in very quick and courteous. Very comfortable room with nice drink in the bar and good breakfast.
August 25, 2014
Rated

4.0

out of

5.0
 by
Lou2011
Great stay would recommend to friends
Very happy overall, would recommend the hotel to stay, however the only complaint we had and fell you should be made aware of was the buffet breakfast ( hot food ) was cold each day.
August 25, 2014
Rated

5.0

out of

5.0
 by
VisitValue
First visit to this hotel
Overall, the eperience was excellent. The accommodations and convenience were first class. The food and beverages in the lobby restaurant were very good. Unfortunately, the Tavern did not measure up. Simply speaking, the Fish and Chip were terrible!
August 24, 2014
Rated

2.0

out of

5.0
 by
Ghost14
Corwded, Understaffed, Poor Service
This larger hotel is understaffed and it shows. As an IHG Platinum member, I received almost no benefits which I normally receive in other IHG hotels. The check-in desk is under staffed, so if a large party enters the hotel ahead of you ( a common experience here) you can wait a long time to get checked in which happened to me. I also attempted to get my airline boarding pass printed, but the desk hand wanted me to purchase time on their computer - are you kidding me??? After I got back from dinner, I tried the front desk again and was treated with more civility - the attendant gave me a pass to use their lobby PC and email my boarding pass to her in order to get it printed. That was actually fine, but I should not have to ask several employees to get this done - it's as if I were a child and had to ask my mother after my father said no. That evening, it was impossible to change the temperature in the room. The next morning as I was leaving for Heathrow, the elevators failed to stop on our floor. After waiting for 15 minutes, I flagged down a maid and asked her if we could use the service elevator as I had a plane to catch. She said no, but she called maintainance who said the elevators were working fine - of course that came as a surprise to the 2 dozen people on our floor waiting to depart. So, I walked down 6 flights of stairs with 3 pieces of luggage(one piece was quite heavy). Of course the front desk was overcrowded again, so I left my key on the desk and walked out. I will never stay at this Holiday Inn again.
August 23, 2014
Rated

4.0

out of

5.0
 by
Cricketmad
Good location
We have used this hotel several times because of its good location. As usual we found it good value for central London. Rooms are adequate and staff helpful. Lifts are inadequate for their workload.
August 23, 2014
Rated

3.0

out of

5.0
 by
MrGuiness
Were looking for nice weekend, but got noisy room
We booked two rooms and wanted to spend a relaxed weekend in London. Since I stayed several times at the Holiday Inn Kensington Forum, I thought it might be a good idea to go there with some friends. I am a Platinum Member with IHG, but never received a room upgrade at this hotel. Also this time I did not receive an upgrade. They even put us on the third floor next to the elevator even though I specifically asked for a room in a high floor away from the elevator. Kids were running around and it was extremely noisy at night. This was certainly not a pleasant weekend for the time spent at the hotel.
August 21, 2014
Rated

4.0

out of

5.0
 by
Framester
Helpful Staff
I have stayed at the London Kensington Forum Holiday Inn many many times and I was a little disappointed this time. I had booked an executive room and was given a standard room which was very "no frills". But the beds are always comfy and the staff are always welcoming. Wonderful view from the top floors. You are within a stone's throw of endless food and drink options, great pubs, nice restaurants.
August 21, 2014
Rated

5.0

out of

5.0
 by
Exploretheuk
Comfortable and Special for London visit
The hotel is gifted with high floors and associated good views. It is near the West end special interest venues such as the museums and exhibition centres, and thus of convenient sources of leisure.. The comfortable rooms and the good breakfast make it a short stay home from home.
August 20, 2014
Rated

3.0

out of

5.0
 by
derek112
Frustrating
We have been staying here once or twice a year for over 20 years. Generally our stays are fine but there is always something that doesn't quite work out right. Last month it was the aircon not working, this time reception made a great play of finding a good room for our 4 night stay, but we got one next to the lifts, which are noisy, and I slept with earplugs in. I had to fix the curtains properly to the rails to keep out the light in the mornings. The bed was like a trampoline; every time my wife turned, I would bounce awake. We had a drink and some food in the bar on our third night; because reception had not swiped the credit card I had offered at checkin, the barman asked me to pay by card upfront. Only later did I get the bill which had a service charge added to the cost of both the food and the drink. Apart from the fact that I was not told about this in advance, this is a first for me - going up to a pub counter, buying a drink and paying a service charge for someone to pour it. Come on, IHG, you can do better than this.
August 20, 2014
Rated

5.0

out of

5.0
 by
EE58
Great service!
The staff was fantastic! They really went out of their way to accommodate my requests. My room was quiet and clean. Excellent value!
August 19, 2014
Rated

5.0

out of

5.0
 by
xjusthewayour
Very Good !
My friend and I chose this hotel because it is near the tube station and it is in good area. The room was clean, comfortable and with a very nice view of the city. Since we had the breakfast included we found out that we had a very wide choice of food. The staff is always very kind, helpful and with a smile for evryone. Plus, if you I recommend this hotel especially for the location.
August 19, 2014
Rated

5.0

out of

5.0
 by
Bob777999
Good Stay
Even after more than eight days of my check out, the hotel has not added my points IHG Reward points on my Priority Club. This is bad as all the other Hotels I use, they instantly add my points to my IHG account.
August 19, 2014
Rated

5.0

out of

5.0
 by
Hanoun
fabulous location. Very helpful desk staff.
I stayed twice at the Holiday Inn at the Kensington Forum in London (4 nights). My 10 year old granddaughter was with me. We were both very satisfied with the stay and determined to return, when back in London (we live in Washington DC). The reception staff were very pleasant when we arrived, the room was ready and very comfortable, and the location fabulous.
August 17, 2014
Rated

4.0

out of

5.0
 by
splodge53
fantastic view
lovely hotel. view fron 26th floor fantastic. Breakfast great. location good. we would stay again.
August 17, 2014
Rated

3.0

out of

5.0
 by
EWJO
A mixed experience
Check-in was painfully slow after a long journey. We stayed in adjoining rooms. Our disabled son was in a very spacious disabled room with a very large bathroom, and potential hoisting facilities. The only problem with this room was the absence of a walk-in shower. We have since discovered that only one of the hotel's accessible rooms has this feature. Our room was rather small, and the furniture rather "tired". The bathroom was minute with an unstable sliding door. Breakfast was excellent with welcoming staff. Given the number of guests it was managed extremely well. This hotel is conveniently situated near three tube stations and bus stops. Taxis are permanently parked outside the front entrance.
August 17, 2014
Rated

4.0

out of

5.0
 by
Thierry13
Noboby speak french
Pity, the staff doesn't speaker french ... And the Pub too expensive otherwhise it was a great experience ....
August 16, 2014
Rated

4.0

out of

5.0
 by
Rodbldr
Room Small, very accomodating service
Service was excellent throughout. Room with twin beds was small, clean. Beds were quite hard, uncomfortable. Buffet breakfast was excellent. Pub and restaurant on premises. Good location, lots of restaurants and pubs in area. Gloucester Station underground station closed for blue line from east and west to Heathrow. WiFi free, if you join or are a member of IHG Rewards club, free.
August 14, 2014
Rated

1.0

out of

5.0
 by
james666
Poor Reception Service
Be prepared for a long wait in the hotel lobby as the Hotel Reception is incapable of handling your request due to long queue in the hotel room clean-up. We had the experience and had to wait for a total of 7 hours before we were given a room.
August 13, 2014
Rated

5.0

out of

5.0
 by
Ida10
Fantastic London Vacation
My boyfriend and I recently stayed at the Holiday Inn Kensington Forum for 13 nights, July 17-30. We booked a standard room with breakfast included, but we were a little worried that standard rooms did not include an ice box and only provided a double size bed. When we checked in we were pleasantly surprised that we were upgraded, free of charge, to an executive room with a king size bed, ice box, and in room safe. Our room was in a quiet area on the second floor. The room was spacious and well kept. The washroom was a little small but clean. We were happy that we purchased breakfast with our stay as it provided many hot and cold breakfast options. The front desk staff was always very polite and helpful. On our first day the ice box was not working properly and when we informed the front desk they quickly had the ice box replaced. The concierge was very helpful in booking day trips to Bath, Stonehenge, and the hop-on and hop-off bus tour. The hotel is conveniently located next to the Gloucester Road tube station on the Piccadilly line, making travel very easy. The hotel is located close to many attractions: the Natural History Museum, the Victoria and Albert Museum, Kensington and Hyde Park, and Harrods Department Store. There are several restaurants located in close walking distance to the hotel for dinner options. Also, there are a few grocery stores within a five minute walk in which to purchase bottled water and other basic needs. We loved our stay in London and the Holiday Inn Kensington Forum made our vacation very memorable. We definitely would stay at this hotel again and we have recommended the hotel to many of our friends and family.
August 12, 2014
Rated

3.0

out of

5.0
 by
Ottar
good
Good. I have written a long deszcrition on first section, and I have used time enough to describe your hotell. As you understand I (we - my wife and me) are to som extent satisfied.
August 12, 2014
Rated

5.0

out of

5.0
 by
Kyredhot
Great location, excellent staff
Had a wonderful stay here. Checkin staff went above and beyond, hotel was clean, nice in hotel restaurants, very nice member lounge. Close to other excellent restaurants and the tube. I would definitely stay here again and recommend it to others.
August 11, 2014
Rated

5.0

out of

5.0
 by
Jenny t
Great London hotel experience
I recently spent 4 nights at Holiday Inn Kensington Forum and am happy to give a great review. Chosen for the central location on Cromwell Rd, and right on Gloucester Rd tube, I had a very comfortable and enjoyable stay. Staff were helpful, friendly and professional, meals were very good (full English breakfast very nice) and room had all I needed. I won't even look at another place on my next visit to London as will be booking this hotel again - I don't think you will be disappointed!
August 11, 2014
Rated

3.0

out of

5.0
 by
Arch1e
Great staff, shame about some of the guests!
The staff were lovely but hotel needs a refurb. I ate in the hotel pub, where one male guest approached me in a very inappropriate manner. And there was another male guest constantly swearing. As a lone female traveller not the sort of ambience I was hoping for.
August 10, 2014
Rated

5.0

out of

5.0
 by
Love England
Great location and Helpful staff
Room had a wonderful view of London and the concierge saved me a long trip and money on my shuttle back to Gatwick airport. I would stay there again
August 9, 2014
Rated

4.0

out of

5.0
 by
offbass
Friendly, helpful staff
Good location near museums, parks, shops and Underground. Friendly, helpful staff. Usually decent sized rooms with comfy beds and choice of pillows. Breakfast could be better quality but redeemed by a fantastic chef who makes omelettes and poaches eggs to order. Great views from the upper floors.
August 8, 2014
Rated

4.0

out of

5.0
 by
AIB78
Schönes Hotel und großartiger Service.
Das Hotel ist in einer guten Lagen. Das Frühstück ließ kaum Wünsche übrig und das Personal war äußerst zuvorkommend und hilfsbereit!!!
August 8, 2014
Rated

5.0

out of

5.0
 by
Susie74
All round good value, comfort and service
Can't fault it. Spent a very comfortable night and had a lovely breakfast. Well done Holiday Inn.
August 7, 2014
Rated

3.0

out of

5.0
Aircon warm . Clean rooms . Accessible to bus and tube .
Overall ok but the Aircon is very warm during summer time . We opened our window so cold air can go in . Hotel is accessible to tube and bus and tourist spots. Many restaurants around .
August 7, 2014
Rated

5.0

out of

5.0
 by
car2318
Quiet and comfortable room - great staff
Very quiet room - it was so comfortable we booked in for another two nights. Also the situation was great - so close to everything - we walked to all the major attractions. The staff were exceptional. Very helpful and accommodating. Free internet was a bonus (sign up for free). Thank you again for a great stay. If we come back to London we would definitely stay with you again :)
August 6, 2014