Skip Navigation
English
|
|
|
|

Sign In

Book online or call: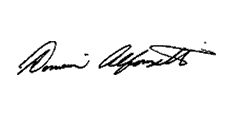 A CLASSIC, ELEGANT LUXURY HOTEL IN MIDTOWN MANHATTAN
Enjoy significant savings! The InterContinental New York Barclay's closing-for-renovation date is set to begin at the end of summer. Starting June 27, the hotel will offer all services except in-room dining, mini bar and banquet events. Visit the Barclay Bar & Grill for its renowned Natural Power Breakfast and all other meal and refreshment needs.
HOTEL HIGHLIGHTS
Restaurant & Lounges

Located off the hotel's elegant lobby, the Barclay Bar & Grill offers American and Continental cuisine with French flair in an informal dining atmo...

Amenities & Services

The fitness centre offers cardiovascular and circuit training equipment, saunas and steam rooms. Massage services are available there or in the pri...

SPECIAL PACKAGES

There's always something special happening at an InterContinental hotel. Whether you are looking for a fun-filled getaway or a place to host your n...
New York Barclay
111 East 48th St
New York , NY , 10017-1297
United States
Front Desk +1-212-7555900
Languages spoken by staff
German, English, Spanish, French, Italian, Japanese, Korean, Dutch , Portuguese, Chinese
Pet Policy
One pet per room. Dog must weight 70 lbs.or less. Dog should be nonaggressive and leashed at all times in public area and not be left alone in room. If dog is barking then the guest will have to depart the hotel. Must be registered with front desk.
Pet Fee $25.00 per night
CHECK-IN

3:00 PM

CHECK-OUT

12:00 PM

Late Check out Available
Accessibility
Service animals allowed
18 Room(s) with Accessibility Standards
Parking
Guest Reviews
Rated

4.1

out of

5

 by

1221

reviewers.
Rated

4.0

out of

5.0
 by
Leon222
locaion and hotel rating
After reviewing a number of hotels on the net, I chose this hotel for its excellent location and general discription. We chose a room with a Times Square view which is exactly what we got. The room was large, the bed very comfortale, everything very clean and maid service excelent. As soon as you exit the front door you are at Times Square, so you are very convenient to the sights, theaters and landmarks that most visitors want to see When I return to NYC I wouldn't even consider any other hotel.
June 2, 2013
Rated

5.0

out of

5.0
 by
PHILLY50
FIRST TIME IN NYC MADE SPECIAL BY STAY AT CROWNE PLAZA
GREAT ROOM ON 46TH FLOOR OVERLOOKING THE HUDSON, ROOM WAS SERVICED TO A HIGH STANDARD. ROOM HAD ALL WE REQUIRED FROM A HOTEL AND MORE . STAYED FOR 8 DAYS AND COULD NOT FAULT THE SERVICE. BAR SERVICE EXCELLENT AND BAR FOOD BUFFET BREAKFAST VERY GOOD. HOTEL IN GREAT LOCATION WILL COME BACK TO STAY AT THIS HOTEL FROM OUR GREAT EXPERIENCE WE HAD.
June 1, 2013
Rated

5.0

out of

5.0
 by
annie105
Thanks for a great stay!
What a wonderful hotel with a superb staff. Everyone made us feel welcome. The staff went above and beyond to see that we had everything we needed. Enjoyed the "Grab and Go" breakfast, the buffet, the bar and restaurant. Room was comfortable and pristine. When I checked in, I asked for a view and we got a very good one! Fantastic location so we were able to walk to two shows and just around the corner to meet our tour. I would love to stay here again and would recommend this hotel to anyone.
May 31, 2013
Rated

5.0

out of

5.0
 by
Maria47
Great Stay
We had a great stay at this hotel for our New York trip. We had guests from California who had never been to New York and we wanted to stay by Times Square. The hotel was clean and the staff was very friendly and helpful. I would stay there again!
May 30, 2013
Rated

4.0

out of

5.0
 by
gl18
Excellent gym and location in Midtown
Excellent gym and location in Midtown sub par elevator service at rush hour good value for money in NYC
May 29, 2013
Rated

5.0

out of

5.0
 by
Bigeasy47
Great Service and View
We really enjoyed our stay. Great view and directly in Times Square. Vanessa at the front desk made our 15th Anniversary very rewarding with a surprise sent to our room. The doorman to the person selling coffee in the morning were very friendly.
May 28, 2013
Rated

4.0

out of

5.0
 by
Sioc
Where is the hot water/???
I have now stayed at the Crown Plaza (Times Square, NYC) pretty much on a weekly basis and it again happened, no hot water!!! What is happening?? otherwise service is good.
May 28, 2013
Rated

4.0

out of

5.0
 by
Chge
City trip in New York
We were very surprised and disappointed by the poor service to solve the problem we encounter during our 5 nights stay at Crowne Plaza Time Square. The air conditioning system was not working at all; and not properly after repair. Room was clearly too cold at the begining of our stay. 2 phone calls to get - 4 INTERVENTIONS - of 3 DIFFERENT TECHNICIANS - OVER 2 days For the rest, the hotel was very nicely located, the breakfast were excellent. Apparently, my colleagues were generally more satisfied about the Crowne Plaza services...
May 28, 2013
Rated

4.0

out of

5.0
 by
jdm2625
Great location, good room, but my rate was outta sight
My first stay at this property. My room was excellent. They gave me a corner room with good views. Not sure about the views of other rooms. My rate was astronomical but this could have been due to last minute booking, the midtown NYC location and tourist season. Very convenient to my 6th Avenue place of business. Staff at check-in were just OK, not as friendly as I would have liked. Be aware that in Manhattan room sizes are typically very small. I thought this room size was very decent for NYC.
May 27, 2013
Rated

4.0

out of

5.0
 by
sudkansuh
Excellent Location. Comfortable Room.
The location was excellent right at the Times Sqaure. The room was comfortable.
May 27, 2013
Rated

4.0

out of

5.0
 by
Ladidy
Recent Stay
We were very pleased with the accomdations; the room was spacious and the view was great. We also felt secure and like that the someone in on hand to verify that everyone has a key before going up to the room.
May 26, 2013
Rated

4.0

out of

5.0
 by
Volunteer
Heavenly bed and relaxing room
The room was very relaxing and comfortable, located on a quiet floor. Unlike some hotel beds, which make me wish for home, I relaxed and slept very well. I believe the hotel breakfast buffet needs sprucing up, however. Tucked away, almost as if they are ashamed of it, plus the same food every day.
May 26, 2013
Rated

4.0

out of

5.0
 by
Bill200
Broadway Play Vacation
Great People in all sections. Everything was immaculate. Our second stay, but not our last.
May 24, 2013
Rated

5.0

out of

5.0
 by
Athena27
Always a pleasure
We have stayed at this hotel several times and have enjoyed our stay every time. The staff is friendly, knowledgeable, and service-oriented. The hotel is centrally located in Times Square, within walking distance to so many attractions and shopping. We look forward to our next stay.
May 24, 2013
Rated

5.0

out of

5.0
 by
Lori1605
The only place to stay in New York City!
We have been staying at this holtel for the past 5 years. Sometimes twice a year. We drive to the hotel and park in its' parking garage. From the moment we hand over the keys we are greeted by friendly and very accomodating staff. Everyone is very welcoming! The staff through out the hotel is pleasant and happy to assist. All of our requests before and during our stay were happily accomodated. We stayed on the 28th floor. Our room faced Times Square and had a beautiful view. At night you could see the lite up top of the Empire State Building. The beds are so comfortable you don't want to get up in the morning. The location is great. A short 12 minute walk to Central Park, it's right in the middle of the Broadway Theaters and a 15 minute walk to Herald Square-Macys on 34th. Rockefeller Center is a few blocks away.
May 24, 2013
Rated

5.0

out of

5.0
 by
Go2College4WorkSG
Great Location for Visiting NYC's Time Square
Hotel Entrance(s) literally are directly in Time Square, so the location cannot be beat if you are looking to shop, see a show, or head out for the tourist attractions. Comfortable room, but honestly nothing special considering the price paid for this location. Good hotel services, but only a short walk from hundreds of better bars and restaurants.
May 24, 2013
Rated

5.0

out of

5.0
 by
Shadow682
A great place to stay
This is a hotel that sets the standard that all hotels should aspire to. Simply stated, you are treated like family
May 24, 2013
Rated

3.0

out of

5.0
 by
ivnikol18
Overpriced!
Hotel definitely needs renovation. Almost everything needs to be repaired. In elevator hall on our 31st floor near window was a real waterfall after rain. Hotel staff tried to cope with it using plenty of towels. Other story is housekeeping. It's quality in unbelivable bad. Not even an attempt to create an order in room was made. only bed and bathroom were in scope of the housekeeping team. Brasserie during breakfast is overcrowded and choice on buffet is very limited. As a positive feedback I would like to mention that lady at frontdesk when recognized that we are on honeymoon send to the room bottle of wine and fruit and chees plate with best wishes.
May 21, 2013
Rated

5.0

out of

5.0
 by
LJT2020
It's (almost) all good
Only drawback: WiFi is only free in the lobby, not in the rooms. Makes for a crowded lobby. Other hotels I have stayed in for business have free WiFi throughout the hotel...
May 20, 2013
Rated

4.0

out of

5.0
 by
Colet
Comfortable room, very good bed and great shower!
We prefer this hotel since many years and have been there many times. This year we missed the executive lounge with the very nice persons Wil and Jaime. The grap n go breakfast is a little bit poor for platinum members. The great comfortable walkin shower is very attractive for us. We hope to come back this year.
May 20, 2013
Rated

5.0

out of

5.0
Great Stay
This was our 2nd stay at this location and just like the first, it was fabulous. It is within walking distance to so many attractions including Rockefeller Center, shopping on 5th Ave, Broadway shows, Central Park and much more. Whenever we return to New York, this will be our spot. Rooms are super clean, staff is friendly and location is perfect. Dont hesitate to stay here.
May 17, 2013
Rated

4.0

out of

5.0
 by
RDCtraveller
Gym is great. Avoid adjoining rooms!
I'm a business traveler, and I've been staying at this hotel on a weekly basis for the last 2 months. I intend to stay for several more months while on contract in NYC. PROs: The biggest selling point for me is the GYM -- you get free access to an NY Sports Club on the 15th floor, which puts all other hotel gyms to shame. You can take a free classes. It's a full service gym (takes almost the entire 15th floor). If you're looking for a place which offers fun and exercise, this is a big differentiator. The room service is expensive (like most hotels), but I haven't been disappointed taste-wise. Expect $35-50 for a meal plus drink. CONs: This place isn't cheap (more than $300/night on avg) Also, definitely avoid adjoining rooms (and there are a lot of them). The doors are extremely thin, and if your neighbor is noisy you'll hear EVERYTHING (tv, conversation, parties, etc)
May 14, 2013
Rated

4.0

out of

5.0
 by
Travel930
Overall Good, but we lost our camera!
We have stayed at this hotel for at least 3 times now. The second time, I packed a blue camera in a bag before the bell came to helped with our luggages and some bags down and loaded into our cars. When we got home the camera was gone! Either we lost it in the room, or on the way to our car! I have asked three times on the phone right after we got home, but the security was not very helpful and sounded unprofessional. When we got there a few months later, I wanted to test my luck, so I asked again. The front desk man was supposed to get back to us during our three-night stay, but we never heard from him again! Other than the bad experience, our overall experience is good.
May 12, 2013
Rated

3.0

out of

5.0
 by
ms2171
ms2171
This was my 2nd stay at this The Crown Plaza Time Square unfortunately my 2nd experience was not as enjoyable as my first. There were a few issues, namely 1) In-Room Safe. The safe in my allocated from was out of order. There were missing parts and was clearly very old. Housekeeping sent someone to repair, who asked me "what did I do to it?" Then he went on to tell me there was no replacements and the short comings of the hotel. Housekeeping then informed me a replacement would be installed the next day. The following day a bell hop advised me that I would be moving rooms. I was at no time advised that I would be moving rooms. Five minutes later another repair person came to change my safe. This debacle created confusion and wasted several hours of my stay. 2) Hot water issues. On two (2) occasions there was no hot water available in my room and required investigation. These incidents were reported at check out to which I was advised I would receive points as a apology. No points have been received. I have also no received any points on my Qantas Frequent Flyer account. Very disappointed.
May 10, 2013
Rated

5.0

out of

5.0
 by
sumitrayuk
Smokers Avoid - Disgrace to the brand
Despite having similar difficulties before, requested smoking room through Amex, asked Amex Centurion to reconfirm smoking room 48 hours in advance, personally rang to confirm smoking room before leaving Hong Kong Crowne Plaza - confirmation that I had a smoking room. No smoking room. No help no solution, even admitted that they had all the requests and had spoken to me less than 24 hours previously Changed booking from 8 nights to 1 to find a smoking room in New York, checked in spent 5 minutes until Amex found me smoking room. CP charged me for the night anyway. So if you are a smoker avoid this hotel. In fact if you want a hotel with integrity and an understanding of serving customer needs avoid. Gold Ambassdor - not worth it...
May 10, 2013
Rated

5.0

out of

5.0
 by
Carltg
Home from home
They manage to maintain the happy balance with care and quality. All the staff are friendly, helpful and informative without being intrusive. Great location !
May 9, 2013
Rated

4.0

out of

5.0
 by
Block10
Visit my son
This is the third time I have stayed in this hotel since September. My son lives close by and I have been visiting him. I have requested a times Square view. The last two times I was given a room that ended in 15. This room is just off the elevators, and across from the ice machine. Noise all night and day. Should you be assigned this room ask to be moved. The staff is wonderful, the food is great and then location could not be better.
May 9, 2013
Rated

5.0

out of

5.0
 by
babolatnb
Hospitality Galore
What a wonderful experience. The staff exceeded all expectations. That includes front desk and housekeeping personnel. This is the best value in Times Square/Midtown. This was our seventh time to stay here.
May 7, 2013
Rated

5.0

out of

5.0
 by
Just4DJ
Excellent location with a great staff
I come to New York often for business and choose the Crowne Plaza everytime for their great location (Times Square right outside the door) and the front desk staff is exceptional. They are knowledgable and quick to respond to questions, concerns requests. The club makes it easy to grab a quick breakfast and coffee and get to my meetings.
May 6, 2013
Rated

5.0

out of

5.0
 by
Julie48
Times Square at it's Best!
Beautiful room with great views and excellent customer service in the middle of Times Square! Lesson learned, Times Square is crazy 24 hours a day, millions of people just outside your entrance, inflatted prices and terrible traffic problems. Positive is, your within walking distance to all the broadway shows and subway is about 2 blocks away.
May 6, 2013