Skip Navigation
English
|
|
|
|

Sign In

Book online or call: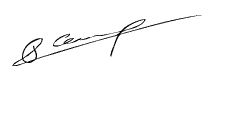 Insider Tips
LOCAL CULTURE
CABS
Taxis can be hard to find, especially at rush hour, at night, and on rainy days. Your best bet is to find a taxi rank marked with a blue sign, or to ask your hotel Doorman or the restaurant Maitre D' to call a taxi for you. A white light on a taxi's roof indicates the car is free. An orange light means the cab is busy. Most drivers will not take more than three people. Also, expect to pay an extra fee if someone sits in front, or if you place some heavy luggage in the trunk.
BEAUTIFULLY RENOVATED, HISTORIC TREASURE IN THE CENTRE OF PARIS
With floodlit views of the Opera House, this superbly renovated luxury hotel is at the heart of Parisian society. Opened in 1862, it defines historical grandeur, from Café de la Paix to La Verriere Restaurant, set in an 800 square metre winter garden. Elegantly appointed, the hotel's boutique-style suites overlook stunning landmarks. Located in the 9th arrondissement, close to the Louvre Museum, shopping, theatre and banking districts, this luxury Paris hotel is an icon in the City of Light.
HOTEL HIGHLIGHTS
Restaurant & Lounges

Both spectator and player, totally involved in the everyday life of Paris and the Parisians since 1862, the Café de la Paix is a place of legend, p...

Amenities & Services

The I-Spa by Algotherm is one of the rare beauty treatment centres in the heart of Paris, providing the benefits of thalassotherapy. Access to the ...

SPECIAL PACKAGES

There's always something special happening at an InterContinental hotel. Whether you are looking for a fun-filled getaway or a place to host your n...
Paris - Le Grand
2 Rue Scribe

Paris

,

75009

France

Front Desk

+33-1-40073232
Languages spoken by staff
Arabic, German, English, Spanish, French, Italian, Japanese, Dutch , Portuguese, Russian
Pet Policy
No pets allowed except guide dogs, for people with disabilities
CHECK-IN

2:00 PM

CHECK-OUT

12:00 PM

Late Check out Available

Evening Reception Desk Open
Accessibility
Service animals allowed
11 Room(s) with Accessibility Standards
Guest Reviews
Rated

3.8

out of

5

 by

87

reviewers.
Rated

3.0

out of

5.0
 by
BCCalif
French Experience
The bed was quite lumpy and the front desk staff was curt and unwilling to help with directions. As there is no Concierge I expect the front desk staff to assist with these things. The first floor where my room was located was not good. Access to the outside via some roof was right by door. In addition that setups all round the room was depressing. It was suppose to be an ungrade on top of that.
30 January 2014
Rated

2.0

out of

5.0
 by
Centaurus
Bathroom Features
Room 305. The sholwer fittings were and presumably still are in a very unsatisfactory condition: The vertical adjustment for the hand held shower head was seized so that the only position for the hand held shower was at the bottom of the Rail. thus to shower with both hands needed one to kneel on the bottom of the bath. The alternative would have been to use the large fixed shower head however the tap to redirect the water flow from hand held to fixed head was seized closed, so no alternative was available. The folding glass shower screen did not fit properly over the edge on the bath and so a great deal of water ended up on the floor I explained these problems at check out but there was absolutely no interest or reaction nor any sort of apology. It was a great disappointment sice our TGV terminus is Montparnasse and so your hotel is very convenient but as it stands I will not be rebooking the next time we are in France at Easter nor do I feel able to recommend the hotel
21 January 2014
Rated

2.0

out of

5.0
 by
A14JB
Appalling Check-in
Arrived at the hotel car park and attempted to enter. Repeatedly pressed the button to open the gate but nothing was happening, then after a couple of minutes I could hear a muffled voice coming from the post which I could not understand. I stated I couldn't hear or understand what they were saying. Waited a further 2 or 3 minutes expecting the gate to open or someone to come out and assist. No one arrived. I could not leave my car there blocking access so drove around the block looking for another entry point or somewhere to pull in. There wasn't one so I parked on the road at the front of the hotel and went into the reception. The member of staff was incredibly rude and unhelpful. No smile, no hello or welcome, she just looked like she was having a really bad day and I was making it worse. I was asking whether I was using the right entrance for the car park and was not given an answer. She just kept asking for my details - passport, confirmation of reservation in broken English, I told her I did not have these as they were in the car my only concern at that moment was not checking in it was getting my car off of the main road. I gave my name and spelled it but she couldn't find anything. Eventually the other member of staff came over and asked me to write down my name which I did and she found my reservation. They then started saying that my room wasn't ready, I reiterated I was not concerned about that or checking in I just wanted my car moved before it was towed away. She then advised I had not booked a car park space, I advised it did not say on the Holiday Inn website that I needed to book, just that parking was available. Fortunately there was 1 space left, she swiped my credit card and I was told to attempt to re-enter the car park. Eventually I entered the car park which was tiny and spent 10 minutes parking the car, climbing over the passenger seat to get out. When the room was ready I was told it was a very nice superior room. If the room was superior I can't imagine what the standard rooms are like. The room was incredibly small with virtually no room to move around, but in fairness to Holiday Inn it was nicely decorated and had a decent bed. Hot water would last long enough to only fill the tub half way which was annoying. When using the shower the bathroom would flood and there was no drain to take the water away resulting in a dangerous wet floor. I haven't used IHG since a problem I experienced with a hotel in China 2 or 3 years ago and checked out straight away cancelling a 10 night stay that was booked. I booked this room in Paris because I was alerted to an incredibly cheap promotional rate, thought I'd give them another try but shouldn't have bothered, checked out early after one night, check out was slow and carried out by someone that appeared to be the night security guard. Moved on to another hotel.
29 December 2013
Rated

5.0

out of

5.0
 by
CATHERINE1955
best address in Paris
I spend a lot of time in Paris and Mickael manager of this hotel as made the difference. I feel at home in this hotel. All is perfect. Thank you Catherine Papin
08 December 2013
Rated

4.0

out of

5.0
 by
fahadms
Nice repeated stay...
I stayed at Holiday inn Gare Montparnasse twice this year with my family. We enjoyed both stays and willing to come back. The hotel location, the staff, the hotel in general are incentives to come back again. The hotel management are very social, available and helpful. We like this hotel and we have a very good memories of our stays there.
07 December 2013
Rated

5.0

out of

5.0
 by
PhilippeA
what a team
We had a great stay at this hotel. The team made us feel very welcomed and nothing was too much trouble to help us. We had a small issue of smell coming from the ventilation but it got sorted. One of my best sleep in the IHG group.
04 December 2013
Rated

4.0

out of

5.0
 by
claudias
very good
nice holidayinn good location very nice staff no complains
04 December 2013
Rated

2.0

out of

5.0
 by
J0VY
Not excellent, but getting there
Location is good, a slightly dodgy area in the evenings, but very handy for nice restaurants and well connected on the metro. I stay in Paris for business quite regularly and this hotel is satisfactory. Last time I stayed there were no bath towels - only two hand towels and no teaspoon, which makes tea, coffee or hot chocolate making quite tricky. Breakfast is lovely, massive range and all fresh and nice. Yes it's pricey, but it sets you up for the day and if you've got time for taking it in properly, well worth it. If you haven't there's some lovely patisserie's nearby! The staff are excellent, very friendly and helpful.
03 December 2013
Rated

2.0

out of

5.0
 by
Samcat
FIRE ALARMS AT 5 AM NO SUPPORT BY STAFF
This should be a 2 star place at best. Then you will have to deal with the 5am fire alarm without assistance from the hotel staff. Is not appealing, not a tourism friendly place, not ready for demanding travelers and no quality. They Do have good quality staff in the breakfast area and in the cleaning lady. However, they do not have quality food. They do not have a restaurant. They are much overpriced just like a full service hotel. However, clients have to ask for towels even when they are very old and extremely used. The hallways are dark and not pleasant. The rooms are super small, with an over 24 inch bathtub, no showering curtains, clogged drains, super hot without climate control rooms, have to open windows and no currency exchange. They will share a bottle of water per reservation only. Try making multiple reservations and they will not like it.
01 December 2013
Rated

4.0

out of

5.0
 by
Crazycat888
All was absolutly good
All was OK , only one item was not axellent: we had to remind waitors of tea/ cofee at the breakfast
20 November 2013
Rated

3.0

out of

5.0
 by
rob0679
Good position but uncomfortable bed
The pillows have been really comfortable, but the bed absolutely not! About the breakfast was quite variegated but the service is quite absent and slow.
18 November 2013
Rated

2.0

out of

5.0
 by
baroknj
Needs Improvement
Arrived late evening. Front desk person was helpful in getting us quickly checked-in. Found room to be tight, you can't even fully swing open the door as a night stand is situated just behind the door. Some issues in the bathroom: one of the sinks was clogged up; shower glass wall was not well sealed at the bottom so water ran under the glass and flooded bathroom floor; only one towel in the room upon arrival (front desk person quickly brought up another set of towel upon request). It was a warm night and air-conditioning did not function at all. Had to open windows to get room temp to a more comfortable level. Unfortunately, it was a stormy night and the wind was howling so that kept us awake most of the night. Room lighting is too dim for my taste. All issues were quickly brought to front desk staff's attention but was informed that no maintenance person was on duty until the following morning. Asked to be moved to another room but was told that no other room available. Before checking-in, we called earlier to confirm whether they have universal power adapters available and was told that they do. At check-in, requested to borrow adapter and was told that they do not have any available.... had I known earlier, I would have stopped at a store to pick-up some. Secured parking is offered but make sure that when you plan on parking on-site, add this to your reservation as there is only a limited number of parking spots.
18 November 2013
Rated

1.0

out of

5.0
Good location, reception staff friendly and helpful but:
My room was obviously for disabled people. There was a green emergency exit light that stayed on all night and a red alarm light at the bedside with a call button. The bathroom was kitted out for someone in a wheel chair and my bed was orthopedic and very hard. It felt like I was staying in a hospital.
12 November 2013
Rated

4.0

out of

5.0
 by
Joska41
Nice and good hotel to stay in Paris
Nice and good hotel to stay in Paris close to Gare Montparnasse. And 20 meter from the Metro station Gaite, to go anywhere in the City. Small but clean room and good and clean Bathroom with Bath and shower, toilet, and 2 Wash-bins and hair-dryer. SafetyLocker in the room and WaterCooker and an Fridge in the room. So we where really satisfied with our stay in the Holiday-Inn, Paris - Gare Montparnasse. Very friendly front-desk employees!
04 November 2013
Rated

5.0

out of

5.0
 by
BrianandConnie
Staff is Awesome
Ideal location for the train to and from Montparnasse since it is only a 3 minute walk. My wife and I have stayed at other hotels in Paris and we have now stayed here our past three visits. The Staff and management is top notch. They always make us feel welcome. We will stay here on our next trip too since we can never get too much of this wonderful city. The subway and train is as convenient as it gets. You can get to anywhere in Paris or Europe from here with ease. The director, management and entire staff is friendly, professional and welcoming.
27 October 2013
Rated

2.0

out of

5.0
 by
KMcD65
Montparnasse, Paris: Good...and bad!
Good: Location. Very close to subway. Lots of good restaurants near. Staff very helpful and accommodating. Good WiFi. Bad: Room 515 - a continuous and unpleasant smell in toilet. Air con not working - room too warm at night. Breakfast - milk for cereal warm and scrambled egg usually cold. Lifts- 1 out of the 2 invariably not working. Delays. Only take 4 people max - too small. Electrical socket (outside bathroom) loose and probably unsafe. Minor grumble since I've started... Breakfast - please mask from reception. Would be nice to have breakfast would people checking in/out looking on. No ironing board/ iron.
19 October 2013
Rated

5.0

out of

5.0
 by
Barbeau4
Fantastic Staff
After 4 months, I regret that I am unable to locate the names of all the staff members that were so helpful, accommodating, and charming during our stay; However, I want to provide feedback and say Thank You to all of you! We had 2 children traveling with us and they were able to put us in a connecting room which made the stay wonderful. The hotel was clean and comfortable and I am pleased that we choose this location. I would recommend this hotel if traveling to Paris.
19 October 2013
Rated

5.0

out of

5.0
 by
Johnnypitt
Great place in town
Be sure to reserve spot for your car if needed. Dishes, other than the plate at the table at breakfast were in short supply but the food is good.
07 October 2013
Rated

5.0

out of

5.0
 by
5RAB
Perfect for Gare Montparnasse
Arrived late and left early, but ideal for an early train from Montpatnasse. Literally 3 or 4 minutes walk. Clean, comfortable and good value. Also were able to lend me an adapter for recharging phone.
20 September 2013
Rated

5.0

out of

5.0
 by
Khoosh
Comfortability and convenience
Great place to stay over night if you need to catch an early train at Gare Monparnasse. Very comfortable and convenient hotel that I would strongly recommend.
02 September 2013
Rated

5.0

out of

5.0
 by
Denis53
Quiet, comfortable, an excellent location.
I spent a very pleasant stay in the hotel which I reccommand as a quiet and comfortable place in the mythic district of the artists ( in Paris at the beginning of the 20th century). Located next to the Montparnasse railway station, it's ideal to go to to the south west part of France
23 August 2013
Rated

3.0

out of

5.0
 by
Edward20
Weekend in Paris holiday inn
We stayed for 3 nights at this hotel.Overall room was fine and clean,however when we arrived we had no towels in room and also noticed the window would not lock.phoned reception and reported these issues,lady said she would arrange towels ASAP and report the window.towels soon arrived,window was not fixed in the 3 nights that we stayed here,we were on the 4th floor so we did not report it again,but should have done. in terms of breakfast I have never stayed at a hotel that was as completely disorganised as this one.the 3 mornings we stayed here was the same,staff did not have a clue,toaster not working,.3 mornings,repeated requests for bread & coffee/orange,there wasn't any.hot food was generally empty & had to wait for refill.the layout was very poor,you could not sit at table without asking the guests next to you to move to let you get in or out,far too many tables all cramed in.i would strongly recommend the hotel employs a manager or supervisor to ensure the service at breakfast time is hugely improved.as a positive the hotel location was excellent.i would recommend this hotel if they are able to ensure future guests get a decent breakfast & service.
20 August 2013
Rated

5.0

out of

5.0
 by
Bearbug
Great view and a real smart room
We had a really lovely, relaxing time. It was great being able to just sit outside. Rooms were secure & spacious, we had a bathroom everyone would dream about and the balacony had an awesome view. When we had a problem with a faulty kettle tripping the lights, this was fixed immediately. The staff were always happy to help & Michael was a star! It was nice having pleasant, happy people around. Thank you!
20 August 2013
Rated

5.0

out of

5.0
 by
GrahamC
Great location for metro; clean and comfortable rooms
From check-in to check-out we had a wonderful experience at the hotel. Yasmin was particularly helpful at reception. We were on a family holiday from Hong Kong with 2 adults and 2 kids. Rooms facing the road, were quiet, clean and comfortable. Fridges and room-safes provided. They were bigger than the average Paris hotel. Modern bathrooms. Air-con was fine. We had free w-fi being IHG members. The location is convenient and looked safe even though there were a couple of adult shops around the corner. Gaite metro (Line 13, sky blue colour) was 30 seconds walk away; one metro stop from Gare Montparnasse (~100 metres away from hotel) which is superb to change to other lines for central Paris tourist sites. Plenty of eateries to suit all budgets within 5 minutes walking distance. Monoprix and Simple supermarkets also within 5 minutes walk away open to around 9.30pm. Galarie Lafayette department store was also 5 minutes walk away, located under the Montparnasse 360 Tower. Lime green L'Open Tour hop-on buses are also across the square from the Montparnasse Tower. Will definitely recommend this hotel, especially for families.
17 August 2013
Rated

4.0

out of

5.0
 by
Coral23
Great location
We stayed at the Holiday Inn Gare Montparnese for 5 nights. The hotel is in a great location. Metro Gaite is right in front of the hotel and Gare Montparnese is less than 5 minutes away. There is a great choice of restaurants and a few small markets very close by. Since we thought the cost of breakfast was a little expensive at the hotel, we always bought milk, juice and croissants at the local markets. It was way more cost effective. It was great that the hotel had mini fridges in each room. The rooms were comfortable and the bathrooms were up to date and clean. The beds and pillows were very comfortable! The a/c also worked very well. The Internet service is free and that's a bonus but it kept on cutting out. It was frustrating but at least it was free. I thought the tv could have been better. There were only a few stations but at least there was CNN in English. We had a little problem checking into the hotel. We got to the hotel at 1pm and were told to come back at 2. When we did, the rooms still werent ready and we sat around until after 3. The front desk girls weren't too helpful. I had to ask them to check on our rooms 2 times. They weren't too apologetic and seemed irrated at me for asking. At least they did give us two rooms that were adjoining as requested. Other than that, I would recommend this hotel for its location, cleanliness and room size.
16 August 2013
Rated

4.0

out of

5.0
 by
DoNotStayHerexxx
3 in Montparnasse
This is a nice hotel with a convenient location and metro access. The breakfast cost is too high and should be included rather than a separate charge; the service is very inefficient. The presentation is nice but access is difficult. If you are 3 adults or have a teenager, the room is small. The sofabed is really a sofa chair and inadequate for an adult.
09 August 2013
Rated

5.0

out of

5.0
 by
SnailTravelling
pleasant stay,great location, very helpful staff
We stayed in this hotel with the family (2 adults and 3 kids). The staff was very helpful. In particular, Marie called me proactively when she realized that there might be no parking spot available, and she finally managed to find one for us in the hotel when we arrived. She also gave us 2 rooms meeting our requirements. The hotel itself is not very big, and not very modern from outside, but in a great location which is very close to different metro lines. Many restaurants with plenty of food choices. The room is not big (which is usual in Paris), but still fit for 3 kids (with one sofa-bed). The bed is hard and comfortable, the bathroom is clean and relatively new. We would definitely recommend the hotel to our friends and stay here again if we come to Paris next time.
05 August 2013
Rated

5.0

out of

5.0
 by
A7ce
Modern bright hotel
Lovely modern and bright hotel. Stayed on 8th Floor executive rooms which were spacious, clean and well laid out. Staff was very friendly and helpful. Hotel does not have it's own restaurant but there is room service, howvere there are loads of bars and restauarnts in the area starting next door. Hotel does have a bar and does do breakfast. Overall value for money will stay again.
30 July 2013
Rated

4.0

out of

5.0
 by
KeenTraveler
Good Location & Helpful staff
I stayed here with the family. Its location is very near to Metro station (Gaite) and many nice restaurants. Staff - particularly Yasmine- was very helpful. She gave some very good pointers for visiting Paris attractions. On the first day of our arrival, the guest before us in the line was talking very rude to her and we noticed that she was handling that guest very politely and professionally without reacting to that guest's rudeness. We would definitely stay at this location again just because of the location and helpful staff like Yasmine. If you are driving then call them to reserve your parking spot in the hotel garage, because they have limited space for underground garage parking.
16 July 2013
Rated

5.0

out of

5.0
 by
BorisV
Excellent staff and executive room.
Everything is PERFECT , especially the front desk staff : very friendly, efficient and very professional. Concerning the comfort , my executive room was very comfortable , well appointed and decorated.
15 July 2013