Skip Navigation
English
|
|
|
|

Sign In

Book online or call: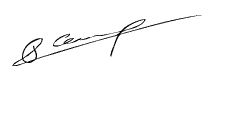 Insider Tips
LOCAL CULTURE
CABS
Taxis can be hard to find, especially at rush hour, at night, and on rainy days. Your best bet is to find a taxi rank marked with a blue sign, or to ask your hotel Doorman or the restaurant Maitre D' to call a taxi for you. A white light on a taxi's roof indicates the car is free. An orange light means the cab is busy. Most drivers will not take more than three people. Also, expect to pay an extra fee if someone sits in front, or if you place some heavy luggage in the trunk.
BEAUTIFULLY RENOVATED, HISTORIC TREASURE IN THE CENTRE OF PARIS
With floodlit views of the Opera House, this superbly renovated luxury hotel is at the heart of Parisian society. Opened in 1862, it defines historical grandeur, from Café de la Paix to La Verriere Restaurant, set in an 800 square metre winter garden. Elegantly appointed, the hotel's boutique-style suites overlook stunning landmarks. Located in the 9th arrondissement, close to the Louvre Museum, shopping, theatre and banking districts, this luxury Paris hotel is an icon in the City of Light.
HOTEL HIGHLIGHTS
Restaurant & Lounges

Both spectator and player, totally involved in the everyday life of Paris and the Parisians since 1862, the Café de la Paix is a place of legend, p...

Amenities & Services

The I-Spa by Algotherm is one of the rare beauty treatment centres in the heart of Paris, providing the benefits of thalassotherapy. Access to the ...

SPECIAL PACKAGES

There's always something special happening at an InterContinental hotel. Whether you are looking for a fun-filled getaway or a place to host your n...
Paris - Le Grand
2 Rue Scribe

Paris

,

75009

France

Front Desk

+33-1-40073232
Languages spoken by staff
Arabic, German, English, Spanish, French, Italian, Japanese, Dutch , Portuguese, Russian
Pet Policy
No pets allowed except guide dogs, for people with disabilities
CHECK-IN

2:00 PM

CHECK-OUT

12:00 PM

Late Check out Available

Evening Reception Desk Open
Accessibility
Service animals allowed
11 Room(s) with Accessibility Standards
Guest Reviews
Rated

4.4

out of

5

 by

198

reviewers.
Rated

5.0

out of

5.0
 by
Schaar
comfortable stay
Dear ladies and gentlemen, thank you for the separat bed for the child.
11 April 2014
Rated

4.0

out of

5.0
 by
Treintje
Nice area, value for money
The hotel was just fine. Modern, useful with nice quality rooms. The beds were perfect and the room was clean. A small bathroom but again, clean and suitable for a city visit. The hotel bar is a unpleasant open space without any warmth and it closes before 12 on Saturday evening, but as there are multiple bars around the hotel this is not a big issue. The buffet in the morning is crowded and again an unpleasant open space, but the quality of the food was good. Looking at the amount we had to pay, this hotel is really worth it. Basis but clean. The area (near the canal) is fantastic - especially when the weather is nice. Really great, with lots of locals and people playing jeu de boules. Very, very nice. If you are planning a visit to the Zenith, the location of the hotel is PERFECT, just 5-10 minutes walking distance along the Canal de la Vilette.
05 April 2014
Rated

5.0

out of

5.0
 by
Spacearound
Highly recommendable hotel
For Paris the hotel is incredible. Very nice and spacey rooms, very clean, perfect service and the possibility to park your car. The hotel is still very new and beautifully located next to the canal. The breakfast (included) is VERY good, and very well taken care of. A metro-station is only 2 minutes (walking) away. After spending the day in the centre it is fantastic to go to back to the hotel in a more quiet environment. Next time when we visit Paris we would surely book this hotel again! Probably the best hotel to stay in Paris looking at price-quality-location.
04 April 2014
Rated

4.0

out of

5.0
 by
Onkeltom
Paris zu Valentin
Ein erholsames entspannendes Wochenende, Tolles Zimmer mit Blick auf das Bassin. Nervend war nur der überfüllte Frühstücksraum. Die Tische bogen sich vor schmutzigem Geschirr, aber die Dame am Empfang des Speiseraumes stand an Ihrem Stehpult wie angewurzelt! Selbst als direkt neben Ihr ein Teller auf den Boden viel drehte sie sich weg. Service geht eigentlich doch auch anders. Ansonsten ein entspannendes Wochenende. Die Aufzugsanlage sollte mal von einem kompetenten Techniker gewartet werden! An 2 von 3 Tagen waren die Aufzüge immer wieder außer Betrieb. Die Treppe war aber am 3. Tag schon sportlich in den 5. Stock zu nehmen.
27 March 2014
Rated

5.0

out of

5.0
 by
Jasbir58
Good Location and Great Service
The location of this hotel was next to the canal and 2 mins from the Metro. Took 15mins to get to centre of Paris. We arrived early morning and were checked in quite quickly. The staff were always very helpful and and served with a smile. Rooms were very comfortable and reasonably spacious for 3 of us. Breakfast had a good choice.
25 March 2014
Rated

4.0

out of

5.0
 by
ALTHEVENOT
A GOOD HOTEL
Very good staff and a pleasant stay. I got a room in a corner with 2 windows, view over channel and over marina. A little bit noisy with people walking in upper level but not a big problem. Breakfast was very good witha large choice including hot meals. As platinum member I got coupn for two drinks which can be soft drinks but also wine or beer. I recomende this hotel.
24 March 2014
Rated

5.0

out of

5.0
 by
wow beauty
Exceptional Service
Of all the hotels I stayed in Paris, this is the hotel I like the best. The room is very beautiful, very new, lively and very comfortable... and very clean. I had the best view of the canal....vey relaxing. Most of all, I like the staff, very knowledgeable in their own fields. Ali, the GSA who checked me in, warmly welcome me to the hotel...He took care of all my needs. I feel at home right away. Anthony, the supervisor, went above and beyond his duties. He is a vey valuable asset in your hotel. When my debit card was placed on hold due to the constant swiping of the sales woman at Lafayette Dept store... Anthony never give up until I was able to contact my bank... These employees showed that they really care about their guests I will definitely stay in this hotel again
23 March 2014
Rated

4.0

out of

5.0
 by
JCMFL
Nice property but beware
Stayed 6 nights at the HI Express early March. Platinum benefits were not automatically extended but we did get upgraded to a nice and comfortable room with a small balcony and a canal view on the top floor upon request. Hotel location is not an issue if you don't mind using the nearby subway and the area along the canal is very pleasant. There is a parking in the hotel. Our room was quiet, my parents had a room on a lower floor and complained that it was a bit noisy. There seemed to be a night club around the corner that may be why. 1 elevator was out of service for the whole duration of our stay which left only 1 elevator to serve the 6 floors of the hotel so the wait could be quite long and we would always stop at every floor to face disgruntled guests who had also been waiting for a while. As reported by others breakfast is sub-par, very crowded and long waits, even though breakfast hours extend till 10:30AM we were told at 10:00AM that if we wanted eggs we should come before 9AM, which is unacceptable. On the last day we asked the reception to book us a taxi from a specific company (G7 which is well known and somewhat lower cost) for 8:30AM. They said the hotel works with a specific taxi company but "it is the same". We specifically asked how much we should expect to pay to go to Montparnasse train station on the other side of the city and the reception clerck said around 18 Euros, which sounded reasonable. When the taxi showed up in the morning (10 minutes early) the phone rang once in our room at 8:20 and hang up. We got into the taxi at 8:30AM and the charge on the meter was 16 Euros, it was 38 Euros by the time we got to Montparnasse and 40 Euros after luggage charges were added. The driver explained that he is allowed to arrive early and charge for his time from the moment he starts waiting(!). He said the hotel knows this and was supposed to call our room (that was the 1 ring at 8:20AM) but was reluctant to do so because they were busy. Additionally he commented that the estimate of 18 Euros was because the hotel "does not know anything and gives wrong information to customers". In short he blamed the hotel for everything. I am from Paris and 40 Euros to go to Montparnasse is excessive in my opinion, advice to all, book your own taxi do not go through the HIE.
15 March 2014
Rated

5.0

out of

5.0
 by
ongl
quiet and comfortable
first spring days at the "Bassin", great atmosphere. The hotelstaff is of great friendlyness and ready to help at any problem. thanks!
13 March 2014
Rated

5.0

out of

5.0
 by
TheMaskedPoster
A bit out of the way
Very nice hotel and staff, especially Ivan and Karen on the front desk. Was given a lovely corner room as an IHG platinum upgrade, but the views are somewhat obscured by the decorative slats on the hotel exterior. Overall, a very pleasant experience, and I'd stay at this hotel again, were it not so distant from the heart of the city.
12 March 2014
Rated

4.0

out of

5.0
 by
levoyageur2211
Good location but problem at breakfast
Good general quality for this hotel (location, staff, room) but breakfast room is really too small : we must sometimes wait until 20 minutes to get a seat, and when obtained it's difficult to move in the room because of number of people, and room is noisy.
09 March 2014
Rated

5.0

out of

5.0
 by
PeterandJackie
Great place to travel from and relax when you are back
This was a great hotel wfantastic staff. We enjoyed our four nights there as a base to travel from and return to relax in a nice quiet area. The staff were excellent and friendly. Some local shopping is available in the area and easy access to the Metro. Well done to all the staff at Canal de La Villette.
07 March 2014
Rated

4.0

out of

5.0
 by
adoswald
Very nice new hotel direct beside a canal
Beside a classic bridge. wonderful location to go for a walk in the evening. Lots of good restaurants in walking distance. It has been nice to stay there, even though the weather had not been that good.
23 February 2014
Rated

4.0

out of

5.0
 by
Kerroo
Good reasonably priced alternative for group
The location on the canal is nice. The neighborhood is close to Metro and is gentrifying. It is a spartan but comfortable and clean hotel. I would have given 5 stars except the elevators functioned sporadically during our visit and we were on the sixth floor! Hopefully the problem has been repaired. The staff was very nice.
21 February 2014
Rated

5.0

out of

5.0
 by
Marc76
Great Stay for a short vacation
Staffs are polite. Warm welcoming given during check in. Good location of hotel with a short walking distance to the Metro (Riquet). Hotel located next to the river bank with nice view seen out of the room. Room is clean and comfortable as usual under IHG group. Will stay here again during next trip to Paris.
13 February 2014
Rated

4.0

out of

5.0
 by
Tourist from London
Good experience - depends on the room though
Room very clean, comfortable bed, good quality finishings, spacious bathroom. Noise levels vary significantly depending on the location of the room - road-side it is very noisy at night so we asked to be moved room after a sleepless first night. Staff were helpful and it was no problem to move room.
13 February 2014
Rated

4.0

out of

5.0
 by
2308DD
Very good hotel, some small changes to be made...
Hotel location very good. Two metro stations (Riquet and Laumiere) in 5 and 10 min walking distance respectively. Nice setting on the canal with boats, joggers, cafes around. Lobby: small. It gets crowdy when a bigger group arrives. Room: Comfortable but some things are missing. First of all a closet for wardrobe, instead of few hangers given. Secondly, GLASS glasses (NOT plastic that are given). Third: wifi in a room. Breakfast: very good. Good food variety, but same every day. Overall: good value for money (considering it is Paris)
09 February 2014
Rated

3.0

out of

5.0
 by
Gauss
Room Cleanliness very bad
Room Cleanliness was never done (10 days), maids all days of our stay just made the bed and nothing else, never cleaned the bath, WC or even the carpet, situation was communicated to front desk staff. Another problem was the snack service is suppose to be able until 11pm but on sunday we tried to get it at 9pm and the guy there said it was closed and that's all. Guys and ladies on the front desk were really nice and the rest of the hotel was good. Rgds,
08 January 2014
Rated

4.0

out of

5.0
 by
Mustang99
Nettes Holiday Inn Express Hotel
Wer in einem Holiday Inn Express Hotel übernachtet weiß von Anfang an was er bekommt da wohl alle Hotels standardisiert sind und sich lediglich besonders in den USA durch die Zimmergröße sich unterscheiden. In diesem Hotel ist besonders hervorzuheben die wirklich über das normale Maß hinaus gehende Freundlichkeit. Bei all meinen kleinen Fragen wurde mir geholfen. Nur eins sollten sie mit dem PKW anreisen bitte wenn denn benötigt Parkplatz unbedingt mit reservieren da das Hotel nur über ganz wenige Parkplätze verfügt und es zu dem im Umfeld des Hauses sehr schwierig bis unmöglich ist einen Parkplatz zu erhaschen. Da ich selbst gehbehindert bin wurde mir allerdings der nächste freie sofort reserviert. Alles in allem ein gut gelegenes Hotel mit fünf Minuten zur nächsten Metrostation. Achtung die Station ist leicht zu übersehen da sie sich mehr oder weniger in einem Hauseingang versteckt.
07 January 2014
Rated

5.0

out of

5.0
 by
Edu2000
Excellent place
This is a very clean and friendly place. Close to a metro station and located in an interesting point of a beautiful channel. You will find exactly what you see at the hotel's site.
05 January 2014
Rated

3.0

out of

5.0
 by
Phil91
Too much money for an average stay with terrible sleep
At this hotel one pays far too much money for a completely average hotel. While taking the fact that it is in Paris and located near to two Metro stations in mind, one must also consider many other factors. The cons: The most annoying factor is that the hotel is located above a commerical ground level where there is a bar. The music from the bar can be heard late into the night and most definitely will keep you from sleeping. This is the worst factor, do not expect to get a early nights rest and start the day early. From the 3rd floor everything was entirely audible, could be heard from higher-up floors as well. The breakfast offered is entirely average as well. From watery eggs, no fresh fruit, and very little variety of food choices you will really question how much you payed for your visit with an included breakfast. The TV program is unbelievably bad quality and offers next to nothing for the guest to enjoy when wanting to relax after a long day. There are absolutely no movies without paying and many channels to not function leaving you with very little options outside of the French stations (which do not always function well either). Also, the 3 German stations do not function at all, they are not able to be viewed without constant interruption. The Pros: The positives of the stay were that everything at the desk was simple and they were friendly, except when confronted with problems via the telephone regarding the bar and the TV. The rooms are comfortable and the cleaning service was neither intrusive or faulty. Recommendation: I would not recommend this hotel unless it is a last resort. Otherwise you should search for a hotel that is not located above a bar. A place where a person rents a room to sleep in that allows for comfortable sleeping.
03 January 2014
Rated

5.0

out of

5.0
Very good
We really loved this hotel, everything was clean and nice. Only thing was that we didn't had clean bed sheets the second night Other than that actually everything was perfect. Hotel staff was very friendly and answered our questions accurately Parking was little hard to find but good Read a lot about the poor breakfast, but our experience here is very good, good quality and more than enough Nice restaurant almost around the corner, definitely nice for dinner If we have a chance we would like to come back again.
25 December 2013
Rated

5.0

out of

5.0
 by
Bert72
Comfortable and great location
My wife and I had a perfect stay in this Hotel for a two day visit of Paris with our two children. The location is great, a very nice view on the canal and good restaurants around. The staff was very kind and helpful. We could have two rooms connected by a door, which was convenient for a family stay.
24 December 2013
Rated

4.0

out of

5.0
 by
ACCA
Excellent but....
The Hotel room, staff, location, breakfast all are great. My only issue is that I had a hard time dealing with the hotel pillows. These pillows are really bad. My neck was in pain starting the second day of my six nights stay. The label "Soft" or "Firm" on the pillowsdoes not mean anything in my opinion.
22 December 2013
Rated

5.0

out of

5.0
 by
EC16
Fantastic memories
Our family trip in the weekend of the 14th of july had a good start when we were warmly welcomed back. All the 3 rooms had wonder full views on the canal when we watched the fire works but also on the festivities around the hotel e.g the firemen's ball just at the corner. The beds and sofa beds were nicely made-up as was the rest of the room. In the early mornings we had a good breakfast, while the staff was always willing to help with the extra needs for the children. Although, at the end of our day, we had seen magnificent things such as the parade, we always had a feeling of coming home.The feeling you have when you return to your own home. This hotel has a wonderful location with an outstanding team that made our stay an unforgettable one. That's why the entire family says : THANK YOU !!!
18 December 2013
Rated

5.0

out of

5.0
 by
Francy73
Nice position, great breakfeast, kind staff
we spent four nights with a child of two years and we apprecciated the kindness of the staff to his regards. Room was very nice and big, breakfast was excellent with many choises of food. W liked also the position on the Seine channel, not in the city center but easily reachable with metro. We suggest to everyone and we hope to come again maybe during summertime.
01 December 2013
Rated

5.0

out of

5.0
 by
FJos
a GREAT property
I can not begin to tell you what a fine Paris hotel this is. EVERYTHING was PERFECT! will try to be brief. Cleanliness and comfort throughout. the Breakfast supervised by Carrie is superb and unlimited. At Reception Messrs. Anthony and Thibaud, Sandra and the Irish lady (w/blond hair whose name I did not get) were ALL knowledgeable and completely helpful with directions and information. Finally, to the guy from Great Britain - who wrote a few months ago about the lack of variety for breakfast vegetarian eaters - I say 'get a life'. With fresh fruits, eggs, a variety of breads, croissants, and pastry, a variety of cereals, yogurt, fruit cocktail and delicious applesauce, coffee, juices, water, tea and milk....I mean what more can you ask for? What's your beef? The room bath and shower were excellent and housekeeping does a remarkable job cleaning. This is a splendid hotel right in the midst of a scenic neighborhood in the heart of Paris. I LOVE IT! #I tried to upload a photo of Messrs. Anthony & Thibaud but was not successful. Sorry#
30 November 2013
Rated

4.0

out of

5.0
 by
Boboka
Good hotel at quiet location
The hotel is situated not far from metro and bus lines and close to the La Villette Convention Centre. It is a modern building, the room and bathroom are clean, the lifts are quick and the service desk does not need much time for check-in and -out. The hotel offers just what a traveller needs: a comfortable bed, no noise from the street ensuring a good night rest, inclusive breakfast with enough choice. Remarkable detail is the blue led in the bathroom for low lighting at night.
23 November 2013
Rated

1.0

out of

5.0
 by
BlueDragon
Not nice surroundings, bad administration, so so rooms.
I arrived at 12:00 just got my room at 1:30 The day of check out at 11:50 one cleaner asked me to enter my room, he started to close the windows and curtains before i even made the actual check out! In the reception they didnt even care if i was an IHG elite memeber. What i dislike: 1) Wifi signal HORRIBLE in the reception or in the rooms 2) Surrounding in the ugly side. 3) Administration disappointing, ordered 3 small parcels, two didnt get on time cause it was a labor day on Monday 11th november, at first the recepcionist was ok to reutrn to the hotel to pick up them when i return to Paris, but the next day they called me to my house in London to tell me to note down the date of arrival of my parcels, if i had already made my next reservation in his hotel and i would have to pay (for two small parcels book size) 4) Asked them to send by email my parcels if was a huge problem for them the days after, till now no answer. What i liked, If you go to this hotel bettter to get a high floor with view to the canal this is the only positive i found. Thanks PD: I will return to PAris the 6th JAnuary, i wont stay in this hotel again and i hope to get back my parcels if i have enough time.
20 November 2013
Rated

5.0

out of

5.0
 by
LenaEmma34
Our stay at Holloday Inn Canal De La Villette
This was overall great experience. The hotel is not far from the metro line 7, which goes directly to Lafayet and Louvre Museam, which is great - great location to explore Paris. There is a good minimarket nearby and some cozy restaurants. I loved being at the riverside. Very romantic and beautiful. Good view from the window. Clean and comfy rooms. Tasty breakfast with great service, loved that empty plates were removed from the table regularly by the waiters. Could use more variety of food and there were no vegetables or froots, but we were happy with the breakfast. Great Sunday market nearby. Wifi was free and a bit slow, but still very helpful! Great service at the counter. Tea, cofee and kettle in the room was a wonderful add on! The room is not too big, but comfortable. When sofa bed was open there was not enough space to sit at the table though. Also there were no drawers or dresser in the room, so no place to keep your clothes, we kept it inside the bags. Not enough shower gel in the dispenser, it was over before everyone would finish bathing. No safe in the room. We stayed with our 8 years old daughter and we were very happy with our stay. Would definitely come back !
14 November 2013