Skip Navigation
English
|
|
|
|

Sign In

Book online or call: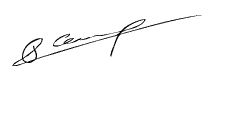 Insider Tips
LOCAL CULTURE
CABS
Taxis can be hard to find, especially at rush hour, at night, and on rainy days. Your best bet is to find a taxi rank marked with a blue sign, or to ask your hotel Doorman or the restaurant Maitre D' to call a taxi for you. A white light on a taxi's roof indicates the car is free. An orange light means the cab is busy. Most drivers will not take more than three people. Also, expect to pay an extra fee if someone sits in front, or if you place some heavy luggage in the trunk.
BEAUTIFULLY RENOVATED, HISTORIC TREASURE IN THE CENTRE OF PARIS
With floodlit views of the Opera House, this superbly renovated luxury hotel is at the heart of Parisian society. Opened in 1862, it defines historical grandeur, from Café de la Paix to La Verriere Restaurant, set in an 800 square metre winter garden. Elegantly appointed, the hotel's boutique-style suites overlook stunning landmarks. Located in the 9th arrondissement, close to the Louvre Museum, shopping, theatre and banking districts, this luxury Paris hotel is an icon in the City of Light.
HOTEL HIGHLIGHTS
Restaurant & Lounges

Both spectator and player, totally involved in the everyday life of Paris and the Parisians since 1862, the Café de la Paix is a place of legend, p...

Amenities & Services

The I-Spa by Algotherm is one of the rare beauty treatment centres in the heart of Paris, providing the benefits of thalassotherapy. Access to the ...

SPECIAL PACKAGES

There's always something special happening at an InterContinental hotel. Whether you are looking for a fun-filled getaway or a place to host your n...
Paris - Le Grand
2 Rue Scribe
Paris , 75009
France
Front Desk +33-1-40073232
Languages spoken by staff
Arabic, German, English, Spanish, French, Italian, Japanese, Dutch , Portuguese, Russian
Pet Policy
No pets allowed except guide dogs, for people with disabilities
CHECK-IN

2:00 PM

CHECK-OUT

12:00 PM

Late Check out Available

Evening Reception Desk Open
Accessibility
Service animals allowed
11 Room(s) with Accessibility Standards
Guest Reviews
Rated

4.4

out of

5

 by

177

reviewers.
Rated

5.0

out of

5.0
Very good
We really loved this hotel, everything was clean and nice. Only thing was that we didn't had clean bed sheets the second night Other than that actually everything was perfect. Hotel staff was very friendly and answered our questions accurately Parking was little hard to find but good Read a lot about the poor breakfast, but our experience here is very good, good quality and more than enough Nice restaurant almost around the corner, definitely nice for dinner If we have a chance we would like to come back again.
25 December 2013
Rated

5.0

out of

5.0
 by
Bert72
Comfortable and great location
My wife and I had a perfect stay in this Hotel for a two day visit of Paris with our two children. The location is great, a very nice view on the canal and good restaurants around. The staff was very kind and helpful. We could have two rooms connected by a door, which was convenient for a family stay.
24 December 2013
Rated

4.0

out of

5.0
 by
ACCA
Excellent but....
The Hotel room, staff, location, breakfast all are great. My only issue is that I had a hard time dealing with the hotel pillows. These pillows are really bad. My neck was in pain starting the second day of my six nights stay. The label "Soft" or "Firm" on the pillowsdoes not mean anything in my opinion.
22 December 2013
Rated

5.0

out of

5.0
 by
EC16
Fantastic memories
Our family trip in the weekend of the 14th of july had a good start when we were warmly welcomed back. All the 3 rooms had wonder full views on the canal when we watched the fire works but also on the festivities around the hotel e.g the firemen's ball just at the corner. The beds and sofa beds were nicely made-up as was the rest of the room. In the early mornings we had a good breakfast, while the staff was always willing to help with the extra needs for the children. Although, at the end of our day, we had seen magnificent things such as the parade, we always had a feeling of coming home.The feeling you have when you return to your own home. This hotel has a wonderful location with an outstanding team that made our stay an unforgettable one. That's why the entire family says : THANK YOU !!!
18 December 2013
Rated

5.0

out of

5.0
 by
Francy73
Nice position, great breakfeast, kind staff
we spent four nights with a child of two years and we apprecciated the kindness of the staff to his regards. Room was very nice and big, breakfast was excellent with many choises of food. W liked also the position on the Seine channel, not in the city center but easily reachable with metro. We suggest to everyone and we hope to come again maybe during summertime.
01 December 2013
Rated

5.0

out of

5.0
 by
FJos
a GREAT property
I can not begin to tell you what a fine Paris hotel this is. EVERYTHING was PERFECT! will try to be brief. Cleanliness and comfort throughout. the Breakfast supervised by Carrie is superb and unlimited. At Reception Messrs. Anthony and Thibaud, Sandra and the Irish lady (w/blond hair whose name I did not get) were ALL knowledgeable and completely helpful with directions and information. Finally, to the guy from Great Britain - who wrote a few months ago about the lack of variety for breakfast vegetarian eaters - I say 'get a life'. With fresh fruits, eggs, a variety of breads, croissants, and pastry, a variety of cereals, yogurt, fruit cocktail and delicious applesauce, coffee, juices, water, tea and milk....I mean what more can you ask for? What's your beef? The room bath and shower were excellent and housekeeping does a remarkable job cleaning. This is a splendid hotel right in the midst of a scenic neighborhood in the heart of Paris. I LOVE IT! #I tried to upload a photo of Messrs. Anthony & Thibaud but was not successful. Sorry#
30 November 2013
Rated

4.0

out of

5.0
 by
Boboka
Good hotel at quiet location
The hotel is situated not far from metro and bus lines and close to the La Villette Convention Centre. It is a modern building, the room and bathroom are clean, the lifts are quick and the service desk does not need much time for check-in and -out. The hotel offers just what a traveller needs: a comfortable bed, no noise from the street ensuring a good night rest, inclusive breakfast with enough choice. Remarkable detail is the blue led in the bathroom for low lighting at night.
23 November 2013
Rated

1.0

out of

5.0
 by
BlueDragon
Not nice surroundings, bad administration, so so rooms.
I arrived at 12:00 just got my room at 1:30 The day of check out at 11:50 one cleaner asked me to enter my room, he started to close the windows and curtains before i even made the actual check out! In the reception they didnt even care if i was an IHG elite memeber. What i dislike: 1) Wifi signal HORRIBLE in the reception or in the rooms 2) Surrounding in the ugly side. 3) Administration disappointing, ordered 3 small parcels, two didnt get on time cause it was a labor day on Monday 11th november, at first the recepcionist was ok to reutrn to the hotel to pick up them when i return to Paris, but the next day they called me to my house in London to tell me to note down the date of arrival of my parcels, if i had already made my next reservation in his hotel and i would have to pay (for two small parcels book size) 4) Asked them to send by email my parcels if was a huge problem for them the days after, till now no answer. What i liked, If you go to this hotel bettter to get a high floor with view to the canal this is the only positive i found. Thanks PD: I will return to PAris the 6th JAnuary, i wont stay in this hotel again and i hope to get back my parcels if i have enough time.
20 November 2013
Rated

5.0

out of

5.0
 by
LenaEmma34
Our stay at Holloday Inn Canal De La Villette
This was overall great experience. The hotel is not far from the metro line 7, which goes directly to Lafayet and Louvre Museam, which is great - great location to explore Paris. There is a good minimarket nearby and some cozy restaurants. I loved being at the riverside. Very romantic and beautiful. Good view from the window. Clean and comfy rooms. Tasty breakfast with great service, loved that empty plates were removed from the table regularly by the waiters. Could use more variety of food and there were no vegetables or froots, but we were happy with the breakfast. Great Sunday market nearby. Wifi was free and a bit slow, but still very helpful! Great service at the counter. Tea, cofee and kettle in the room was a wonderful add on! The room is not too big, but comfortable. When sofa bed was open there was not enough space to sit at the table though. Also there were no drawers or dresser in the room, so no place to keep your clothes, we kept it inside the bags. Not enough shower gel in the dispenser, it was over before everyone would finish bathing. No safe in the room. We stayed with our 8 years old daughter and we were very happy with our stay. Would definitely come back !
14 November 2013
Rated

5.0

out of

5.0
 by
Mili
Super!
I recommend everybody this hotel! Everyting was super.
05 November 2013
Rated

5.0

out of

5.0
 by
RCinWawasett
Convenience on the Canal
I have stayed at this hotel 4times. The location is a little off the beaten path for Paris when you look at a map, but actually it is only about a 5 minute walk to the Metro. The rooms are very nice, the staff speak English very well and the breakfast selection is larger than many other hotels and the food is very good. The neighborhood is safe, and in fact the area police station is only a block away and police officers can be seen walking around the area. The hotel itself is very attractive and there is a park-like area in front of it. The canal is to the side, so the setting is charming and more like a resort than the center of a great city. There are small restaurants in the area that are inexpensive and welcoming and between the hotel and the Metro are two small groceries where you can pick up drinks and snacks for the room. I really like this hotel and recommend it highly. I expect to return on my next visit to Paris.
03 November 2013
Rated

5.0

out of

5.0
 by
PhilB1970
Good place
Staff are excellant. It is a very busy hotel but the staff cope. Breakfast can be a bit crowded but it's all there. The area is great for a short break with the Metro only a few hundred metres away. Direct line to most tourist sites. Local area has plenty of shops and cafes. Underground car park so your car is off the street and easy to find with Sat Nav. Strongly recommend for a base to use whilst visiting Paris. Remember this is an express and not a full hotel and set expectations accordingly and you will enjoy your stay.
30 October 2013
Rated

4.0

out of

5.0
 by
Tess1030
Great staff and very clean room
Everyday the staff showed greeting with hospitality and the room was very well managed and cleamed.
24 October 2013
Rated

5.0

out of

5.0
 by
Fitness
Super hotel, even better value.
Nice big rooms, new interiors, very clean, quiet and accessible. The only negative was the morning breakfast - get rid of the ham and chicken ham every morning. A little diversity would have been nice.
17 October 2013
Rated

5.0

out of

5.0
 by
technonerd80
Excellent Location
Overall we loved our stay at this hotel. The staff was really friendly and always willing to help with any need. The main attraction was the location. Easy access on the metro using the Stallingrad or Jaures stop's. The area is really filled with local Parisian's instead of being flocked by tourist. So you can stay at this hotel and be in the heart of Paris within minutes on the metro. The second reason is the local shops and restaurants in the area along Juan Jaures street. The food is awesome!!! If you are there on a Sunday you can go to the local farmers market as well. There are also several local grocery stores in the area if you need water, snacks and other essentials. The only down side is that the beds were not super comfortable so they should consider replacing the mattress. I was also suggest trying to get a room on the Canal side of the hotel since it is quiet compared to the road side where the hostel is located below. They play their music loud and you will here it if you are on that side. Plus side is that you will get a larger room. So it is a trade off. The breakfast buffet was excellent. Go early because it does get busy. If you go between 7am and 8am you won't have any issues. Overall, we were happy with our stay, the modern hotel, friendly staff and great location would allow us to stay here on our next trip to Paris!
15 October 2013
Rated

4.0

out of

5.0
 by
Prankey
Okay facilities, Free Internet very slow and useless
Stayed over the weekend, while I liked the location and cleanliness of the room, it was too congested especially on width with hardly any space to walk around the bed. Clean bathrooms, though do not like the idea of taking water from the Bathroom tap! Choices of food for breakfast was limited to regular items especially for a vegetarian like me. You need to carry your luggage on your own though you get a trolley for the same. May be an issue if traveling alone with more than 2 large luggage.
15 October 2013
Rated

4.0

out of

5.0
 by
alain59lille
noisy air conditionning
overall good except air-conditionning system is quite Noisy Location is good and staff helpfull
06 October 2013
Rated

4.0

out of

5.0
 by
sabine2kids
nice stay
clean room, nice building and view, near to the city, enough restaurants eround, friendly staff, our kids enjoyed our stay breakfast: ok w'll come back
04 October 2013
Rated

4.0

out of

5.0
 by
DaNiKi
Bed hard and breakfast place very noisy
Design and the location are good. Regrets regarding comfort of the bed.
03 October 2013
Rated

4.0

out of

5.0
 by
KimW11
Very clean and great location.
Great hotel in a lovely location on the canal. 2 mins walk from the Metro. The area felt quite safe. Breakfast was great as it was included in the price. Plenty of choice to keep you going until lunch and even included a couple of hot items. Room was very clean and had plenty of space. great shower. Would have liked an in room safe though. Only downside is the bar was very basic- no gin or rum. Coffee from the bar was from the basic machine at the breakfast area. No particular atmosphere in the bar area however it is a Holiday Inn Express so I think that's expected. Overall a good hotel for the price and an excellent location. We would certainly consider returning
02 October 2013
Rated

5.0

out of

5.0
 by
BuffettAir
Great hidden gem
We were very happy with our choice in staying there. Located in a quiet neighborhood on the canal, this Holiday Inn Express offered a quiet setting away from downtown Paris. Great location and a couple blocks away from the underground train. Great Hotel for access to/from Charles De Gaul Airport via Gare Du Nord train station.
30 September 2013
Rated

5.0

out of

5.0
 by
Alanp52
Great place to stay
Having stayed at more than one IHG hotel in Paris I would rate this as one of the best.
27 September 2013
Rated

4.0

out of

5.0
 by
Atif
Good service
WIFI was bit slow but staff was kind enough to change my room. Overall its a good hotel. Breakfast needs to be improved a little more as it was just for express start.
22 September 2013
Rated

5.0

out of

5.0
 by
jack12345678
Great Service
Recommend this place for other people when they come to Paris Reasonable price and closed to Metro Station Great Staff!!!
22 September 2013
Rated

5.0

out of

5.0
 by
gi2dallas
I was in Paris as a Tourist and this was an awesome experience!
The hotel and staff were perfect for our needs. Our room was beautiful with a view of the canal. The room was clean upon arrival and kept very clean during our stay. Breakfast was plentiful and tasty. I loved the area the hotel was in as well. Very easy access to the Metro station on Riquet. Also on Riquet was a small grocery store, patissierie and liquor store. There was several small restaurants to chose from and in easy walking distance. The people in the neighborhood were friendly. We felt like we had a small slice of Paris without a lot of other tourists around. The staff spoke english very well and were very paitent without attempts at french. They helped us with Metro routes to the various places we wanted to go. I highly recommend this hotel.
20 September 2013
Rated

5.0

out of

5.0
 by
Hrmh
Great location new hotel
Easy to get to and comfortable. Will use this hotel next time were In Paris
19 September 2013
Rated

5.0

out of

5.0
 by
19tharrondissementlover
great hotel in underrated area
This is a very nice hotel in a great location. My room was very clean and comfortable with a great view over the canal. The staff were very friendly and helpful. This area of Paris is really coming up and is an exciting place to stay. If you want somewhere that's a bit different from the city centre but still distinctively Parisian, this is a great place. This hotel will be my first choice in future visits to Paris.
10 September 2013
Rated

4.0

out of

5.0
 by
Ruby50
Peaceful location
Stayed here for three nights. Location of hotel is lovely, peaceful spot on the canal. Riquet metro just a few minutes easy walk away. A few bars/restaurants within a couple of minutes walk. Room was very comfortable, we had a double with sofa bed, large bathroom, all spotlessly clean and a lovely view of the canal. Bear in mind there isn't much hanging space for clothes and no drawers, as we were there for 3 nights it wasn't a problem. There is an outdoor restaurant and bar, restaurant always busy. Breakfast was sufficient, never struggled to get a table as always down before 8.30. Guest information about the hotel and area would have been helpful, didn't know hours of opening of bar, restaurant or breakfast times. Reception staff were very pleasant and helpful, although one particular person on two occasions didn't acknowledge us immediately, and carried on doing her own work. Did enjoy the stay and would stay here again.
06 September 2013
Rated

5.0

out of

5.0
 by
Raj1
Good Hotel
I (+wife+12 yr old) stayed for 4 nights in this hotel. I chose this hotel because of its price, which is reasonable and its proximity to the metro. The room is tidy and adequate for 3. There is a small TV in the room, although channels are limited. The staff were very helpful with the queries we had. A locker is available free of cost to store cash and passport. There may be a queue for break-fast and you may have to wait for a free table during peak times. The hotel has provided additional seating outside the break-fast room. The breakfast variety is alright. Being a vegetarian, my choice was limited to bread, croissant, fruit salad and coffee. There is a constant queue for the toaster since it is a very cheap one and it takes about 5 minutes for a toast. On the plus side, the coffee machine is very good and gives good fresh ground coffee. I have to commend the staff providing the break-fast, as they are very efficient and constantly look out for items that may be running out. The hotel is about 30 minutes from central Paris, 1 hour from Versailles and 1 hour from Disney land. Metro / RER is readily available to all these places from the closest metro, Riquet, about 5 minutes walk from the hotel. Taxi charge from Charles De Gaulle airport is 40 Euros. The hotel has a nice waterfront with some boats parked (may be a canal or river, didn't bother to investigate further# and there are a couple of small lively restaurants opposite the hotel. My room was overlooking the water feature and the view from the room was good. There is also a bakers shop #open till 10 PM# and a good grocery shop #open till 9PM) 2 minutes from the hotel, on the way to the metro. There is an internet connected PC at the reception, which only accepts credit cards and cost 3 euros for 15 minutes. It is convenient for taking print outs. As a small complaint, the pull chord switch on lights is rather cheap and I couldn't switch off one of the lights. I had to take the bulb off the light at night and put it on in the morning. The hotel manager was very helpful and offered me another room. But I didn't change room since we had already unpacked our bags and the room had nice views overlooking the water feature. Overall, the hotel provides a good family friendly accommodation.
01 September 2013
Rated

1.0

out of

5.0
 by
David23NC
Lot of problems and some very unfriendly staff members
I had too many problems at this hotel for me to recommend it. I personally would never stay there again. My room lost power on two different nights caused by turning on the coffee maker. The initial response from the front desk was to blame me saying I must have plugged something in that caused the problem. It was eventually fixed each night, but I had to spend a lot of time calling the front desk for help and follow up since it took several attempts to fix the problem. I saw no evidence that anyone was trying to figure out how to prevent the problem from happening in the first place. I couldn't get wifi in my room at all. I informed the front desk every day and nothing was ever done. I don't think anyone looked in to it to see why it wasn't working. One morning the hallway lights were out and it was so dark you couldn't see the room numbers on the doors. Some of the staff members were very friendly, but some were downright rude. The rooms were small but fine for a few day stay and the breakfast was good. The hotel is in a nice location on a river and very convenient to the metro stop and you can be at most key tourist sites in 10-15 minutes. It's a shame the hotel is run so poorly because the location is very nice.
30 August 2013