Skip Navigation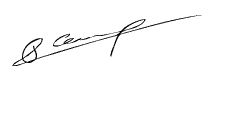 Insider Tips
LOCAL CULTURE
CABS
Taxis can be hard to find, especially at rush hour, at night, and on rainy days. Your best bet is to find a taxi rank marked with a blue sign, or to ask your hotel Doorman or the restaurant Maitre D' to call a taxi for you. A white light on a taxi's roof indicates the car is free. An orange light means the cab is busy. Most drivers will not take more than three people. Also, expect to pay an extra fee if someone sits in front, or if you place some heavy luggage in the trunk.
A BEAUTIFUL HISTORIC TREASURE IN THE CENTRE OF PARIS
With floodlit views of the Opera House, this superbly renovated luxury hotel is at the heart of Parisian society. Opened in 1862, it defines historical grandeur, from Café de la Paix to La Verriere Restaurant, set in an 800 square metre winter garden. Elegantly appointed, the hotel's boutique-style suites overlook stunning landmarks. Located in the 9th arrondissement, close to the Louvre Museum, shopping, theatre and banking districts, this luxury Paris hotel is an icon in the City of Light.
HOTEL HIGHLIGHTS
Restaurant & Lounges

Both spectator and player, totally involved in the everyday life of Paris and the Parisians since 1862, the Café de la Paix is a place of legend, p...

Amenities & Services

The I-Spa by Algotherm is one of the rare beauty treatment centres in the heart of Paris, providing the benefits of thalassotherapy. Access to the ...

SPECIAL PACKAGES

There's always something special happening at an InterContinental hotel. Whether you are looking for a fun-filled getaway or a place to host your n...
InterContinental Paris - Le Grand
2 Rue Scribe

Paris

,

75009

France

Front Desk

+33-1-40073232
Languages spoken by staff
Arabic, German, English, Spanish, French, Italian, Japanese, Dutch , Portuguese, Russian
Pet Policy
No pets allowed except guide dogs, for people with disabilities
CHECK-IN

2:00 PM

CHECK-OUT

12:00 PM

Late Check out Available

Evening Reception Desk Open
Accessibility
Service animals allowed
11 Room(s) with Accessibility Standards
Guest Reviews
Rated

3.9

out of

5

 by

84

reviewers.
Rated

4.0

out of

5.0
 by
007.5
Convenient lcation
An all round good hotel with excellent front desk service. Bedroom was compact with a cramped but adequate working space. Breakfast selection was pretty limited.
November 12, 2014
Rated

5.0

out of

5.0
 by
TTKGmi
great front desk guys
was able to check in a little earlier than normal. front desk staff was very cordial and helpful
November 11, 2014
Rated

5.0

out of

5.0
 by
Mark89FSS
Staff Excellent and nice room - easy access
Staying there for business, so accommodation in an ideal location but area is full of galleries - few bars or restaurants. Luckily, the excellent and friendly staff directed us to a local Corsican place which was very good value.
November 10, 2014
Rated

5.0

out of

5.0
 by
Chiralo27
A perfect stay
Very good hotel for exploring Paris Room clean and Nice Nice breakfast and staff too Recognation for ihg club members free wifi
November 10, 2014
Rated

5.0

out of

5.0
 by
TJB1
Air conitioning
The rom was warm due to the temperature was set on warm and not cooling.
November 4, 2014
Rated

5.0

out of

5.0
 by
Balazssz
Romantic weekend in paris
Hotel is in excellent location, close to all major attraction, bike rental location is just the the doorstep as well as a small grocery shop. Hotel stuff are super helpful, 5+++!!! Room was small but neat, huge mirror at the back of the bed, although minibar is a bit slight.
October 31, 2014
Rated

3.0

out of

5.0
 by
Purisima
Too much expensive for what you get.
I think it´s too much expensive for what you really get. there is only just one elevator and so slow. The space between rooms are too short.
October 23, 2014
Rated

4.0

out of

5.0
 by
Aure
Good quality
Outside there was some noise during the night (dustman)
October 20, 2014
Rated

4.0

out of

5.0
 by
Pair of Buckeyes
Paris Visit
Nice location close to the Metro and all the Paris sights. Very nice and helpful staff.
October 13, 2014
Rated

5.0

out of

5.0
The benefits of being a rewards member
You just can't beat Holiday Inn. I have stayed in many other brands in my time and became an IHG rewards member after realising that Holiday Inn do it just right. And the Elysées hotel optimise that experience perfectly. As a member I received a really warm welcome and received an upgrade to an Executive Sweet. Lovely room, with carpet thicker than I have at home :) Makes a difference when you are away from home. Couldn't fault the hotel or the staff. Perfect. Thank you.
October 12, 2014
Rated

5.0

out of

5.0
 by
Paris Cruiser
Paris Overnight
We were on a Cruise that docked in La Havre overnight. We wanted to stay in Paris overnight to avoid traveling back and forth to the ship. The Holiday Inn was a great choice. It is centrally located and a reasonable price for a hotel in Paris. The staff was very helpful. We arrive before check-in time, so the staff held our bags so we could explore the city. They also held our bag the next day after we checked-out. The room was clean and comfortable. The hotel was quiet, so we got a good nights sleep to reenergize for the next day. The breakfast was good and the service provided by the staff at breakfast was exceptional. We were only there overnight, so we did not use any other features of the hotel.
October 7, 2014
Rated

4.0

out of

5.0
 by
Layforn
Good Stay
Great short stay; front desk staff most helpful; room small but comfortable.
September 25, 2014
Rated

5.0

out of

5.0
 by
Alejandrososa
Excelente hotel
Excelente hotel, buena ubicación, al lado de los Campos Elíseos y el personal de recepción amable y servicial. Realmente recomiendo este hotel.
September 14, 2014
Rated

5.0

out of

5.0
 by
Business_Guest
Great hotel in a good location!
Great hotel for a business stay in a very good location and with a friendly staff. The only downside is the lack of gym on-site but given the size of hotels in Paris, it is also hard to accommodate such needs.
September 9, 2014
Rated

3.0

out of

5.0
 by
Elise22
Comfortable bed, great customer service
Food at hotel ok. More of a quick snack vs. real american buffet.
September 2, 2014
Rated

5.0

out of

5.0
 by
clace
excelente ubicacion, atencion del personal excelente
el hotel tiene una ubicacion excelente, su personal nos ha atendido muy bien, guiandonos y respondiendonos a todo lo que hemos preguntando.
September 1, 2014
Rated

5.0

out of

5.0
 by
GLFPERIO
Clean Quiet stay in a great location
The hotel was clean and quiet. The staff was helpful. The location was terrific and convenient for us to get to where we wanted to go.
August 19, 2014
Rated

4.0

out of

5.0
 by
TMNA
Comfortable
Comfortable and clean rooms. Connecting rooms were very good. Nice breakfast, specially during the weekend with yummy pancakes. Good clean bathrooms. Quality of furniture and fittings very good. Room size average. Very friendly
August 12, 2014
Rated

4.0

out of

5.0
 by
Biren
Quality hotel but a bit expensive
We were in desperate need for a hotel room on the 25th July night as the Hotel we originally booked was absolutely rubbish. We approached Holiday Inn at 11pm and they had a room available. It was very hot that night so felt relieved that they had air condition in the room. The plugs were just over the head of the bed which was very good for charging mobile whilst able to use it in bed!! The curtains were thick enough to block out the light from outside. The bathroom size was good but the shower facility was a bit small (long and narrow). The room was generally very clean and so was the bathroom. The breakfast was adequate. The had good range of pastries, cereal cheese, fruit etc but for only had scrambled eggs and small sausages for the meat side. I was hoping for a better range given the amount i paid. The staff was very friendly and helpful and was available at all times of the night.
August 9, 2014
Rated

4.0

out of

5.0
 by
Bronners
Paris
Excellent staff who were friendly and helpful. Bed was comfy and food was yummy!!!
July 29, 2014
Rated

1.0

out of

5.0
 by
SilverRunner62
Not Impressed!
If I had to do it over, I would look for another holiday inn. This is one of smallest room we have ever stayed in. Staff not very accommodating and forget ever trying to check in early.
July 25, 2014
Rated

4.0

out of

5.0
 by
Bharsaf
Central Paris stay
Good for a short stay visit. Centrally located. Cost of room overpriced..
July 22, 2014
Rated

5.0

out of

5.0
 by
Bailey the dog
Excellent hotel close to Champs Élysées
I used my remaining points for this one night stay in Paris which made the stay affordable. Whilst the price for a nights accommodation is expensive, it is on par for the quality and location and Paris in general. A per previous reviews, the comfort of the beds is excellent as was the cleanliness and the friendliness and attentiveness of the staff. There was a very nice touch on arrival and that was a complimentary coffee. Whilst we were unable to check in early, the staff took our bags and looked after them till we returned later. We didn't take the breakfast option as we considered it a bit too expensive especially since there are nice cases in very close proximity to the hotel. I also don't understand why a cup of coffee in a hotel also costs 6 euros, surely it's still profitable at 3 euros (for guests only) and would make such a nice gesture. I would definitely recommend this hotel for comfort and location for a short stay in Paris. In a previous post someone mentioned they were not rewarded for their IHG platinum status, well I'm only Gold and they certainly gave me special treatment so thank you. You made our last night in Europe very memorable after a 3 month holiday.
July 8, 2014
Rated

2.0

out of

5.0
 by
mdfrance
Holiday Inn
The location is great. The cost of the room is just not up to par with the quality of the room and service.
July 6, 2014
Rated

4.0

out of

5.0
 by
kchengliew
Overall great stay, just some minor repairs needed
Stayed here for 3 days out of a two week work tour of Europe. When I arrived at the hotel, I was thoroughly exhausted by the commute as per the instructions on the website. (Note to anyone reading this: DO NOT take the RER and transfer at Chatelet, FDR etc. especially not with two huge luggage bags and a backpack. You would be an easy target for pick-pockets who make the most of your distraction as I nearly was in FDR. It would be a better bet to take the Air France shuttle though more pricey, but more convenient.) However, after the chaotic first encounter with Paris, the hotel and their staff made me melt with their thoughtfulness and classy atmosphere. It is not the largest room I've had for such a price, but the service was certainly top-notch. Not only were the receptionists attentive and pleasant, they try to anticipate all your needs, and provide as much as they can. Of course, it doesn't hurt that all of them were also quite good-looking. ;) Few things of the hotel I must highlight, (1) the complimentary fruit tea that was provided at the minibar was absolutely fabulous, and the biscuit to go with the coffee was also very thoughtful. (2) The bed and comforter were clean and really comfortable. Little pieces of clouds that made me want to stay in all day. (3) The candy corner at the lobby (which I only discovered on my second day) was a nice touch. (4) central location to almost everywhere important in Paris. Only minuses were minor, and did not put a major damper to my trip. First, there was no gym; second, the breakfast spread was slightly sad-looking compared to what I have been having in London and Brussels for the past week, but at the time I was in the mood for a diet anyway; third, the room I was staying in (103) though nice, needed some real maintenance (e.g. shower bar was hanging on a wire). Lastly, as I was given a room next to the road, and on the first floor, it was a little less conducive for sleep. One other thing, it would be good if the hotel had name tags to identify staff members, as I wanted to commend (1) the night shift manager/receptionist(?) on the 23rd June for being obliging to a severely jetlagged guest, (2) the restaurant manager during breakfasts who kept making sure she provides you with all you need. Certainly would be my first choice when I stay in Paris.
July 1, 2014
Rated

5.0

out of

5.0
 by
KentJ
Very good stay and friendly staff
Second Stay in this Hotel, staff are very friendly. Good high speed acces to the wireless. i Recommend
June 29, 2014
Rated

4.0

out of

5.0
 by
Solution
Good location. Strange smell.
Overall the experience was good. But there was some strange smell (like from sewage) each day when we returned. After we turned on the AC, the smell went away?? There seems to be a disjoint between the hotel and the ihg group. I was trying to use award point to replace a 1 day reservation. Ihg said that it was up to the hotel but the hotel said it was up to ihg to approve. At the end, I could not change it. May be it was because this hotel was under another local management group??
June 28, 2014
Rated

5.0

out of

5.0
 by
Fred 64
Great stay in Holiday Inn Paris - Elysees
Thank you for making my recent business trip to Paris a very comfortable and pleasurable experience.
June 18, 2014
Rated

5.0

out of

5.0
 by
Jeannekins
Unexpected Stay
We arrived in Paris a day earlier than planned and our other hotel was booked. We booked out room at the Holiday Inn from the train station. We were pleasantly surprised with the quality of the room and the service. We would have changed our plans and stayed longer than the 1 night, but they were booked. Next time we're in Paris we will definitely plan to stay there.
June 16, 2014
Rated

5.0

out of

5.0
 by
FigueroaSLP
Ubicación y Personal
Excelente ubicación y excelente trato por parte del Staff en el Lobby!
June 10, 2014