Skip Navigation
English
|
|
|
|

Sign In

Book online or call: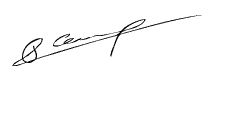 Insider Tips
LOCAL CULTURE
CABS
Taxis can be hard to find, especially at rush hour, at night, and on rainy days. Your best bet is to find a taxi rank marked with a blue sign, or to ask your hotel Doorman or the restaurant Maitre D' to call a taxi for you. A white light on a taxi's roof indicates the car is free. An orange light means the cab is busy. Most drivers will not take more than three people. Also, expect to pay an extra fee if someone sits in front, or if you place some heavy luggage in the trunk.
A BEAUTIFUL HISTORIC TREASURE IN THE CENTRE OF PARIS
With floodlit views of the Opera House, this superbly renovated luxury hotel is at the heart of Parisian society. Opened in 1862, it defines historical grandeur, from Café de la Paix to La Verriere Restaurant, set in an 800 square metre winter garden. Elegantly appointed, the hotel's boutique-style suites overlook stunning landmarks. Located in the 9th arrondissement, close to the Louvre Museum, shopping, theatre and banking districts, this luxury Paris hotel is an icon in the City of Light.
HOTEL HIGHLIGHTS
Restaurant & Lounges

Both spectator and player, totally involved in the everyday life of Paris and the Parisians since 1862, the Café de la Paix is a place of legend, p...

Amenities & Services

The I-Spa by Algotherm is one of the rare beauty treatment centres in the heart of Paris, providing the benefits of thalassotherapy. Access to the ...

SPECIAL PACKAGES

There's always something special happening at an InterContinental hotel. Whether you are looking for a fun-filled getaway or a place to host your n...
InterContinental Paris - Le Grand
2 Rue Scribe

Paris

,

75009

France

Front Desk

+33-1-40073232
Languages spoken by staff
Arabic, German, English, Spanish, French, Italian, Japanese, Dutch , Portuguese, Russian
Pet Policy
No pets allowed except guide dogs, for people with disabilities
CHECK-IN

2:00 PM

CHECK-OUT

12:00 PM

Late Check out Available

Evening Reception Desk Open
Accessibility
Service animals allowed
11 Room(s) with Accessibility Standards
Guest Reviews
Rated

3.9

out of

5

 by

80

reviewers.
Rated

4.0

out of

5.0
 by
Ka Vio
Nice and Convenient
The staffs are very friendly and helpful. the location is perfect located and very convenient, just few meters away there are many varities of restaurants to choose. I enjoyed our stay and definitely will recommend to others thank you to all the staffs till we meet again.
April 20, 2014
Rated

4.0

out of

5.0
 by
rjbutl
Nice Hotel.
Only negative was air conditoner did not work. Great location and very nice rooms! I would stay at this hotel if visiting again.
March 19, 2014
Rated

4.0

out of

5.0
Gracias
es un hotel acogedor y bien ubicado, esta cerca a una estación del metro y a pocas cuadras del Arco del Triunfo. El personal es muy amable y la calefacción es perfecta.
January 24, 2014
Rated

3.0

out of

5.0
 by
Alshava
Excellent Location .. new Hotel
The location is very good ... close to all places and next to a metro stations. No recognition for IHG membership (I am platinum) whatsoever. Internet services is so poor and complicated .. knowing that we are talking about Paris in the 21st century. Staff was kind and helpful .. I would only recommend this place for its location!
January 16, 2014
Rated

2.0

out of

5.0
 by
Basim
Room quality
The key of upgraded room did not work and I got standard room. I did not have good experience neither nay benifit of being platinum priority club.
January 6, 2014
Rated

4.0

out of

5.0
 by
brainbow
Great service
Thank you to the staff for your kindness. I apreciate very much. The wifi need to be upgrade. I will come back for the breakfast as well.
November 15, 2013
Rated

3.0

out of

5.0
 by
Sozlu
Rooms small
Overall the hotel is very central and therefore a big advantaj for visiting touristic places in Paris. The only disadvantaj are the small rooms.
October 25, 2013
Rated

2.0

out of

5.0
 by
Anonyme
Small room and loud
It was only one night I stayed in this hotel but for the amount I paid I had expected more. The room was small, no special treatment for platinum member, more quiet room, upgrade, voucher, newspaper or even not recognizing your status. Further the windows are not sound proof, I understand that you are in a city, but hearing full conversation from people that are not speaking load, indicates that there is an improvement to be made. Bed and cleanliness was ok
October 24, 2013
Rated

1.0

out of

5.0
 by
Hopethisfeedbackishelpful
Great Location but poor overall experience
The location of the Holiday Inn was the main reason we decided to choose the stay with Holiday Inn - Paris - Elysees. We were quite prepared for an average experience however we left rather disappointed with the overall experience. For instance on our first day we reached early and requested for as early a check-in as possible (we were told the standard would be 3pm), we understood it was their policy so by aprx. 2pm we sat in front of the check in reception counter to wait (in the hopes they would be able to release a room to us). We waited till slightly over 3pm and had to remind the staff that we were still waiting to be checked in and it was only then that we were informed that our room was finally available (the front desk staff could have directly informed us as we were seated right in front of their reception desk aprx. 2.5m away but why they insisted to wait for us to walk up to them to remind them, is still a mystery to me), additionally halfway through our stay, the Hotel ran out of body shower lotion and only had bar soaps (for some people like me, I really don't like using bar soaps), it was also frustrating when we could never get through to the front desk by the internal phone, so we found it more efficient to run down to the front desk to make enquiries.
October 19, 2013
Rated

5.0

out of

5.0
 by
ThomasSkier
Great location with capable, affable staff
We did not expect a boutique hotel when we booked this Holiday Inn, but a very nice surprise. In particular, Araci at the front desk did everything she could to make our stay there as enjoyable as possible. In addition to front desk duty, she was the conceirge, bartender. and luggage storage assistant. She made our stay much more enjoyable. IHG should do everything they can to retain her as an employee. Rooms are small but comfortable. Individual air conditioning in each room adds to comfort. Great location near great shopping, Metro station, and Champs-Élysées.
October 17, 2013
Rated

4.0

out of

5.0
 by
alaanada
One night
Overall is good. Waited for 8 hrs to get the room ready.
September 28, 2013
Rated

4.0

out of

5.0
 by
Wook
Vacation
My wife and I spent 6 days in paris ,the hotel was one block from the subway , 15 minute walk to the champs elysses, the room was small but modern and very clean , the staff at the front desk were very helpful in getting us orientated with getting around the subways ,and finding places to eat . We had a great trip and would stay at this hotel again Thank you
September 25, 2013
Rated

4.0

out of

5.0
 by
Loul79
Very good stay
The stay was great, the rooms are very spacious . The beds are very comfortable . The location is great accessibly to many restaurants , Cafe's and shopping area jn saint honore .
August 21, 2013
Rated

1.0

out of

5.0
 by
Werlen
Most awful experience ever, uncomfortable room but fair service
Whoever travelling to Paris, watch out for this Holiday Inn for the following reasons: • Though I booked on line one month prior to check in, upon my arrival, there was no any of my record in their system. • The room was very small to the point that I could not sit on the chair and walk to bath room without moving furniture around. • The most risky situation happen when my son was taking shower while there was no cold water • Mal functional drain • The price is too high for that quality of hotel • No star should be granted to this hotel • Watch out there, you deserve better than this awful place. • Having stayed at this place even for a night was an awful experience.
August 21, 2013
Rated

5.0

out of

5.0
 by
dwchi
overall, good location and clean hotel
very clean and up-to-date. within a block of the metra, and good neighborhood. staff was helpful and spoke english well. only drawback was lack of a bar or restaurant, but there are many close by.
August 21, 2013
Rated

5.0

out of

5.0
 by
John00777
Great hotel, would stay here again!!
This hotel is great, we wre staying for 5 nights, the bed is so comfy, didn't want to get up in the morning! We didn't take breakfast but the staff were always helpful, they gave us maps and helped us find our way about. Paris is great and I would recommend this hotel if you're going!! Very central as well. Overall, excellent!!
August 16, 2013
Rated

4.0

out of

5.0
 by
Wulff
Great tucked away location in the middle of Paris
This place just works - you are in the middle of Paris - close to everything, yet is neatly tucked away in a small side-street next to a great Corsican restaurant ....... Breakfast not overly impressive, but satisfies .....
August 16, 2013
Rated

4.0

out of

5.0
 by
Maien
Schlecht geschlafen
Die Zimmr 001 une 002 sind für eine Übernachtung nicht zu emfeheln, da sie im Erdgeschoss direkt ( ca. 1m entfernt von einer viel befahrenn Staße liegen, man kommt nicht zum Schalfen, weil man alle 10 Sekunden denkt ein Auto fährt durch das Zimmer. Das musste ich aber Gott sei Dank nur ene nacht mitmachen, danach konnte ich das Zimmer gegen ein Zimmer in der 1. Etage tauschen und so hatten meine Frau und ich noch 5 erholsame Nächte in dem Hotel.+
June 7, 2013
Rated

5.0

out of

5.0
 by
ardens
Sweet little hotel in Paris
My sister and I loved our little hotel. It was so wonderfully located near the Champs Elysees and near the French president's palace. It was 1.5 blocks from the Miromesnil Metro stop. We could hop on and travel to all the famous tourist spots. Our two beds in the room were comfortable and the bathroom was large with windows that opened in both rooms. We thought the breakfast was a little pricey but after eating out on the avenues, we found it was reasonable and convenient with way more offerings than we could eat. We were totally charmed and I would stay there again if I ever get back to Paris! p.s. This is not a fake review.
April 28, 2013
Rated

5.0

out of

5.0
 by
SteveJD
Great Location and Great Staff
Great location for walking to Champs Elysees and within a block of the Miromesnil subway station. Staff was very helpful, very nice, and always willing to support a request. Volunteered to research and then help with a dinner reservation when we were looking for a specific type of food. Always helpful with questions re directions or local travel advice. We did not eat breakfast at the hotel so can not comment. We did like the fact that a small market was directly across the street and we always stopped in for fruit and yogurt and other items. The room has a small fridge! Room price was not cheap and we had to prepay to lock it in. Felt very safe and secure walking the streets in the area. Did not have a car and can not comment on parking (no garage) but looked typical for a major city. Third time in this hotel and a highlight was the friendly and helpful staff
April 12, 2013
Rated

4.0

out of

5.0
 by
ECheung
Great location and staff
This hotel has great location to access all shopping areas. Very friendly and helpful staff. Enjoying the stay.
March 23, 2013
Rated

3.0

out of

5.0
 by
Dunx
Nice hotel but significant issues
I recently stayed at this Holiday Inn. I've stayed at many over the years and wanted to put a note down of my experience here. The hotel itself is clean, nicely situated near Elysees and in a good location for shops etc. We booked two rooms (and stayed in three) so have a reasonable idea of what the hotel is like. Reception was polite, friendly and very helpful. They made reservations and provided advice etc. Breakfast was expensive so we went down the road and had croissant, coffee and juice at 1/3 of the price. The first night we ordered a local pizza through reception for delivery #the hotel doesn't provide room service). This pizza arrived late, was cold and was at a different price to that the receptionist told us. He helpfully made up the difference from the cash register of the hotel. The rooms were clean, although the facilities not 100%. The safe didn't work in our first room and our second room had a faulty shower that didn't turn off correctly. Our third room we used was very nice however. The first morning at the hotel though we had a shock. Returning from our breakfast we saw a small truck with a flexible pipe going into the hotel. As we got closer there was an overpowering smell of faeces from what I assume was the truck pumping out the septic tank. It was revolting, and permeated our room on the next floor up. Altogether unpleasant. We immediately left the hotel and went shopping and when we came back later in the day the smell was gone. Other than that our stay was largely uneventful. I left and my wife stayed on for an extra 2 nights. The only other surprise was that on check out my wife was charged for the additional money the receptionist covered for the pizza! In short a nice little hotel but let down by a little maintenance and some major events that occurred during our stay.
February 15, 2013
Rated

4.0

out of

5.0
 by
Portishead
Very friendly & helpful staff
Ok the rooms are not very big which I am told is normal for Paris - and the room service was basis which I suppose is due to not having an evening restaurant facility. However the staff were extremely helpful and kind. Possibly the best combined hotel staff I have ever experienced. Everyone was clearly focussed on customer service.
February 2, 2013
Rated

4.0

out of

5.0
 by
lex75
Central location, friendly staff
Really central location, many amenties short walk from the hotel. Felt more cosy than one would expect for a Holiday Inn. Check in staff were very friendly. Check-in time was a bit late at 15h, but arriving early I took a walk around the neighbourhood. Room was comfortable enough with good sized bath. Only issue which the hotel cannot control - traffic noise outside especially in the morning with deliveries to nearby shops. Room was cold and the heating seemed to be controlled centrally, but turning up the heated towel rack did warm the room enough for comfort.
January 23, 2013
Rated

5.0

out of

5.0
 by
paauk
Comfortable room and very convenient location
This hotel is conveniently located and within easy distance of many good restaurants. The breakfast was fine although it might not suit those who prefer a full buffet breakfast. The room was great although small and bathroom/shower was fine. The staff were efficient and helpful.
January 18, 2013
Rated

5.0

out of

5.0
 by
Yafi21
This hotel is PERFECT
Perfect central location, a short walk from rue du Faubourg St Honore ,short walk from Ladurée (Love it) and very closed Champs Élysées, but quiet. Location is secure since its next the Elysees Palace. My room was not huge but nice with large bathrooms. Breakfast was pretty good . The Free wifi was fast as well in my room than in the breakfast restaurant. Advised the hotel,We went in the Sothys SPA just few blocks l,A dream.... We will definitely come again.
January 12, 2013
Rated

4.0

out of

5.0
 by
vinokamb
good staff
During the stay the staff were very helpful. Hotel is centrally located close to many tourist attractions. Internet was free but I am disappointed with only one device being able to access at a time. In room service for dinning didn't have many choices in the menu. But overall the experience was good and the stay was comfortable at the hotel.
January 4, 2013
Rated

4.0

out of

5.0
 by
Hiro
Nice location, well prepared facilities and educated staffs
The location is very center, so I could enjoy having a look at the city and walking around the hotel. And I guess the interior decorating are renewed, well prepared designing and easy to use. As for the reception staffs are well educated and I could spend a comfortable time to communicate with them during my stay. Thanks a lot.
December 19, 2012
Rated

4.0

out of

5.0
 by
Hiro
Nice location, facilities and hospitality
The location is very center, so I could enjoy having a look at the city and walking around the hotel. And I guess the interior decorating are renewed, well prepared designing and easy to use. As for the reception staffs are well educated and I could spend a comfortable time to communicate with them during my stay. Thanks a lot.
December 19, 2012
Rated

1.0

out of

5.0
 by
BOLILLO
NO HAY MANAGER
Mi bolsa fue robada con todos mis documentosen la cafeteria del hotel estando yo presente, el hotel no respondio por esto. Quedo de comunicarse en cuando hablara con el propietario y seguro del hotel y nunca respondio por lo sucedido. Este es un hotel que dice tener 4 estrellas, creo que uno puede estar sentada en el restaurant tranquila con su bolsa al lado, pero no fue asi. El gerente llego 2 hrs despues del suceso y nunca hasta la fecha se ha comunicado.
December 13, 2012