Skip Navigation
English
|
|
|
|

Sign In

Book online or call: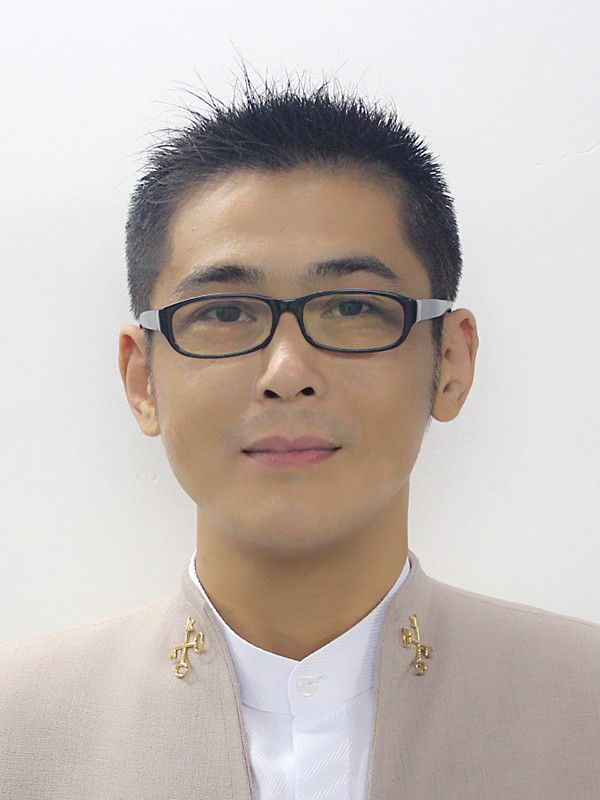 Insider Tips
LOCAL CULTURE
Breakfast in Shanghai "four big king kong"
Shanghai Styled Breakfast is used to numerous and exquisite, among which "four big king kong" -- pie, deep-fried dough sticks, soybean milk, rice are the most famous ones. Shanghai people cling to their long-standing, even over breakfast itself, to become the city of Shanghai taste memory.
RICH SHANGHAI HERITAGE DELIVERING OLD WORLD CHARM IN MODERN LUXURY STYLE
InterContinental Shanghai Ruijin, formerly the State Guest House of Shanghai, has a rich heritage having served Chinese historical figures such as Chairman Mao Zedong and Premier Zhou Enlai. During the War of Liberation, the hotel was the headquarters of the Communist Party in Shanghai. The classically styled hotel is centrally located along tranquil Ruijin Er Road, close to Huaihai Road's luxury retail, the quaint shops at Tianzifang, and the trendsetting Xintiandi bars and restaurants.
HOTEL HIGHLIGHTS
Restaurant & Lounges

With its romantic garden setting, elegant restaurants and classy bars, InterContinental Shanghai Ruijin serves as a gourmet food and drink destinat...

Amenities & Services

Hotel's Fitness Center and SPA features an indoor swimming pool, various spa treatment rooms and a modern gym. We guarantee a healthy workout at ou...
InterContinental Shanghai Ruijin
No. 118 Ruijin Er Road

Shanghai

,

200020

China, People's Republic Of

Front Desk

+86-21-64725222
Languages spoken by staff
English, Chinese
Pet Policy
No Pet Allowed.
CHECK-IN

2:00 PM

CHECK-OUT

12:00 PM
Guest Reviews
Rated

3.9

out of

5

 by

212

reviewers.
Rated

4.0

out of

5.0
早餐供應油條時間稍晚
要再加強, 可以要求餐廳工作人員在6:00am前, 將所有供應餐點準備齊全, 以免有客人6:00am到餐廳時有些東西吃不到. 還有, Omellet 的品質可以再加強.
June 25, 2014
Rated

5.0

out of

5.0
 by
PeterMPLS
Another fine stay
I have stayed here many times (maybe 15 times) over the past 4-5 years. I love this hotel. The location is great, subway line 10 3 blocks, but taxi is not too far from anywhere in Shanghai. The area around the hotel is great for walking around. I stayed during June 12-17, and the big Shanghai Int'l Film Festival was going on at the movie theater adjacent to hotel. The hotel was VERY crowded and busy, but I still received every convenience and courtesy. Charlie's Bar was being renovated, I look forward to seeing it when I return. The bedding and room amenities were excellent , as always. My housekeeper (room 462) in new wing was very good every day. The desk staff was very good at writing addresses and instructions in Chinese for taxis. The most impressive thing was my wonderful upgrade, as Platinum, I usually get a nice upgrade but the suite I was given was superb. I must also say that the Priority Club Lounge staff is always great, but this time they were even better. Because Charlies Bar was closed, it was busier than most times, but still their service was great. Everyone was very friendly and give me a very warm welcome. I must thank Alice in Priority Club for her attention and kindness. After chatting with her, I did not want to leave. Thank you all again, I look forward to my return visit.
June 19, 2014
Rated

2.0

out of

5.0
 by
Cali dancer
400 Pan Yu
Bed is comfortable and room is reasonably clean. The gyms, however, is horrible and in dire need if new equipment. Also, the gym staff has a habit of standing behind you when you're working out. This is very uncomfortable and awkward.
June 15, 2014
Rated

4.0

out of

5.0
 by
ngigh
Great Value but Nothing Special
Great value but nothing special. It's not as up to date or amenity rich compared to other Crowne Plazas in China or international hotels in Shanghai. I would come back for the value but not if I was looking for an amazing Shanghai experience. Redecorating the rooms and adding some more bars, water features, etc... to add atmosphere would be nice. I know the Charlie bar is under renovation so that should bring some change.
June 12, 2014
Rated

3.0

out of

5.0
 by
xmg007
闹中取静,环境不错
酒店环境闹中取静,很安静,出行也很方便,客房设施一般吧,房间不算太太、够用。酒店的网速较慢,如果不是会员的话用宽带上网很贵,免费的WIFI信号差,基本上没法使用。
June 12, 2014
Rated

5.0

out of

5.0
 by
zxd1006
很好
从入住开始就很顺利 前台员工微笑服务 态度诚恳 , 房间整洁干净 光线也不错 除了卫生间有点小。 酒店地理我只也很便捷, 离10号线11号线很近,出行方便。
June 9, 2014
Rated

4.0

out of

5.0
 by
Rob 27167
Great location
The location is excellent for Shanghai. I definitely like to stay at this hotel. However the hotel Bar Charlie's is being remodeled so that was kind of a negative during this stay. The thing I didn't like is that the staff that helps you get a taxi can't speak English! I think as a Crowne Plaza your concierge staff should be able to speak a little English. The beds are comfortable but the rooms are starting to show there age. The TV is fairly old. The bathroom amenities are the same as a Holiday Inn. Maybe Crowne Plaza should upgrade them a little. The nice thing about this hotel is they do give you access to there Club Lounge. I commend them on that as this is not so common. I will definitely continue to stay at this hotel and hope to see continued improvements and upgrades. Thanks, Rob
June 8, 2014
Rated

3.0

out of

5.0
 by
HKer
5 min walk to Subway Station
Located in the French Concession area, great location for restaurants. 5 min walk to the nearest subway station (ZhaoTong University station). There is a park nearby (3 min walk) that you can do jogging. Many hair salons, foot massage
June 3, 2014
Rated

4.0

out of

5.0
 by
hailinyan
verbesserte Service
Die Service ist sichtbar verbessert geworden. Weiter so!
June 2, 2014
Rated

5.0

out of

5.0
 by
SAMSON2012
Nice place
Very good location! Could take a casual walk on Xinhua road to see the old buildings. Several restaurants around there also very good. Room is big. I like the bed and pillow, very good. High quality sleep.
May 27, 2014
Rated

4.0

out of

5.0
 by
Keichan999
Almost good
I was very comfortable my stay. But There were same menu for breakfast everyday. Could you have any valiation?
May 20, 2014
Rated

4.0

out of

5.0
 by
Melvinhsie
Great location, Good 6-8 renovated floor
I stayed in Crowne Plaza Shanghai for 2 nights on a business trip. It is centrally located in Xujiahui and easy for us to get around. The hotel is adjacent to Shanghai Old Movie Theatre so you can see movie elements everywhere in the hotel. The hotel is about 20 years old, however the newly renovated 6-8 floor provides a contemporary atmosphere. Room service food is affordable and great. It was a pity that the gym and pool was under renovation so I didn't have access to it. Most of the staff was well trained and helpful, making our stay quite pleasant. The hotel was pricey though, however if it is on IHG promotion it will be a great deal. I will stay in Crowne Plaza next time I visit in Shanghai.
May 1, 2014
Rated

5.0

out of

5.0
 by
TPrz
Exactly what i need
The staff, facility, and location at the Shanghai Crown Plaze give me the space and experience I need for my frequent business travel to Shanghai. The staff on the executive club level is great. Their attentiveness and follow through is always appreciated and they do it with a smile.... everytime. The manager, Annie, is always avaiable and very helpful as any issue arises. I frequent this hotel often. It provides me the ideal combination of business and personal space I need. Thank you!
May 1, 2014
Rated

5.0

out of

5.0
 by
CPC-LC
Excellent Assistance
I must highlight my appreciation to club lounge team especially Annie & Merry whose assistance to keep my room reservation request effectiveness even though your hotel is fully booked. I can find other hotels easily in Shanghai but I've been experiencing in your hotel for long time. My 1-1/2 days business meeting with Japanese was located at another Pudong hotel but I decided to stay at your hotel regardless traffic consideration. Further more, I asked club lounge to prepare flower as my wife is accompanying with me during this visit. But I cancelled such arrangement lately before my checking in and no complain received from club lounge at all. Every staff makes me feel very comfortable. Thanks to club lounge team support so I can still keep my loyalty staying in CPS this time.
April 28, 2014
Rated

5.0

out of

5.0
 by
rainingelle
回家的感觉
对银星皇冠酒店的情感不是三言两语可以形容,每次踏入大堂总有回家的感觉。无论员工已经换了一拨又一拨,设施已年数久远,但这些街道、这些气息、这些来自心里的感动,化成了一种不可取代的回归。
April 27, 2014
Rated

5.0

out of

5.0
 by
BinC70
地理位置佳,员工热心,很满意的入住体验!
由于是第一次入住,到店前向礼宾部询问了具体的位置,在地铁10号线附近,位置很便捷。 当天下午到店,虽然大堂有不少客人,但前台员工操作很娴熟,很快就拿到了钥匙卡,住的是行政房间。房间很宽敞、干净,虽没有奢华装饰,但看着挺舒服。 不巧的是,酒店健身房的游泳池在装修,服务员说了好多声抱歉,没能游成也无所谓了。 酒店提供的自助早餐很丰富,面点、谷物、肉类、蔬菜、牛奶饮料等一应俱全,吃的很饱,服务也OK,员工收盘有礼貌,很勤快。 对这家酒店的印象很好,很满意!
April 27, 2014
Rated

1.0

out of

5.0
 by
Reds308
Crowne Plaza Shanghai April 2014
Hi, Very disappointing that I had two separate bookings in April for this hotel & in both rooms the A/C did not function so the rooms were very warm. Additionally, the desk outlet plug-in & bathroom outlet plug-in did not function. For being newly remodled it is very disappointing to have these issues.
April 23, 2014
Rated

2.0

out of

5.0
 by
Bohica
Falls far short of the Crowne Plaza standard
The receptionist actually assigned me to a floor that was under maintenance. When I went back and told them there were tarps running down both hallways leading from the elevator, they actually asked me if I was sure what I was talking about!?!? Only after the manager came up a saw for himself did they give me a room key on another floor. A vacuum cleaner was left sitting outside next to my door the entire week! The concierge staff was hit or miss in terms of their availability to hail a taxi. I had to go inside to the concierge desk a couple of times to ask someone to hail a taxi. There are actually people on the concierge staff that are unfamiliar with the locations listed on the back of the hotel card. The hotel bar has a staff that appears more interested in sitting behind the bar and checking text messages than taking drink orders from patrons. Tuesday's cocktail promotion was met with a repeated "we are out of (fill in name of liquor)". It's actually less expensive to reserve one of the better guest rooms than to rent their small meeting room for 4 hours. Add an arm and a leg if you want a projector. I left a competing chain a couple years ago because they were getting a bit pricey. This Gold Member might have to reconsider.
April 18, 2014
Rated

4.0

out of

5.0
 by
gabb8787
整体不错
酒店位置很好,公共场所环境不错,服务人员态度不错。升级后的房间还好,床很舒服;之前住过普通的客房感觉较陈旧。取消了白金卡免费享受酒廊晚餐的待遇,且不提供早餐,导致我今后可能不太会选择这里。WIFI太差了,连接不稳定且慢。
April 9, 2014
Rated

3.0

out of

5.0
 by
商务客人
酒店
1)酒店位置不错,周边生活也比较方便。 2)就是设施有点陈旧,另外对白金会员的待遇也没有什么额外照顾。 3)早晨打车特别难,建议早起。
April 8, 2014
Rated

5.0

out of

5.0
 by
PeterMPLS
Another fine stay
I have stayed here many over the past 5-6 years. Great value, location, and service. I almost always get a nice upgrade, as a Platinum Ambassador Member. This time, Cecilia at the front desk, was VERY helpful to me when I needed to change rooms due to a climate control issue. I thank her for that. Also, I always go to Charlie's Bar in the evening, I noticed it was a little better this time. I know there is new management, I was able to meet Kate, I think she will do a very fine job. The bar was very relaxed, yet fun and full of energy. Everyone had a marvelous time! I look forward to my return visit, which will be in May or June.
April 4, 2014
Rated

4.0

out of

5.0
 by
Tstone95
Comfortable bed and good service
My first stay at this hotel was 18 years ago. Therefore the facility looks a little old but it's OK. Check in process was great as female crew already prepared all documents. The BF food was good except the variety of fruits. Hotel location is good. Very convenient to using subway.
April 3, 2014
Rated

4.0

out of

5.0
 by
HKMike
Weekend it was
Had a late arrival due to the adventurous air traffic control atPudomg airport...... In the middle of the night still received a warm greting and the key card ipromptly. The Hotel is always a decent good place to stay. Unbeatable location. Still there are signs....... Lights broken, minibar not refilled, just small things. Still going back there next week again.
April 2, 2014
Rated

4.0

out of

5.0
 by
petmie
Feeling like home
Very friendly And helpful staff. After several stays it is nice to be welcomed by staff still remembering and addressing you by name. Perfect location as it is easy to reach by metro and surrounding is nice. There is one small thing which needs improvement and that is the climate control in the rooms. It very hard to get it on the right temperature,
April 2, 2014
Rated

5.0

out of

5.0
 by
CPC-LC
Sweet & hospitality of Club Lounge team
Since smoking area has no longer been provided in club lounge that club floor smoking guest is allowed to carry cocktail meals back to their own private smoking room. This can bring to both hotel and guests win-win benefit without violating government rules and guest's smoking hobby. Further more, non-smoking guest will not be interfered by second-hands smoke.
March 31, 2014
Rated

5.0

out of

5.0
Great Service
Being a Rewards Member, was given a complimentary room upgrade. Room and service impeccable. Left my coat in a bar. Mentioned it to the very helpful Western Guest Supervisor at breakfast the next day, who I had met there as he was greeting customers. My jacket appeared within 10 mins. Highly recommend this hotel.
March 28, 2014
Rated

1.0

out of

5.0
 by
escargot
Very poor for a notable brand-name hotel
After a long flight and midday arrival, check-in was a tediously long wait. The room assigned to me was musky, missing some amenities and critically the wifi signal was working but there was no internet connection. Spent an hour trying to resolve it and discovered there was internet connection further down the corridor outside the room - clearly it was an issue with the room #1129 (end room) - if I remember correctly. Front desk changed my room to #1629 (end room) - if I remember correctly, and both wifi signal and internet connection worked. However, the ironing board was rusty and broken and the iron spewed out water, soaking the garments intended for ironing. I went online and read that there was a New Wing - I wish I knew about this sooner and moved there. Disappointed with the non-recognition of Priority Club Members. Notwithstanding, the service standard was outstanding! But the excellent staff have to work with such a broken hotel and bad environment. The New Wing is beautiful though. Very poor experience for a Crowne Plaza hotel. I recommending staying at the either a lower end hotel or going to the Intercontinental hotel(s) for Shanghai. This price-point is simply not worth it.
March 28, 2014
Rated

3.0

out of

5.0
 by
Samhqsh
酒店较旧,新装修楼层感觉只是4星档次,服务一般
入住过两次,整体性价比不高。 客房由于开业较久,整体偏旧,新装修的7楼,感觉还不如没装修的,用的材料感觉把档次拉到了4星。 这次还把发票内容开错,神奇的"招聘会议费",还得多跑一趟。 值得称赞的是送的水果还不错,还有行政酒廊的服务和餐食、但是对P卡已经取消了,以后都入住也无缘享受了。
March 27, 2014
Rated

5.0

out of

5.0
 by
Fiedel
Shanghai
Friendly staff, nice and clean rooms, I enjoyed the stay pretty much!
March 12, 2014
Rated

4.0

out of

5.0
 by
boj2506
Confortable room
I stayed at Crown Plaza Shanghai for 2 nights and I got a room in the new wing. The room was nice, clean, spacious and quiet so I really enjoyed staying there. The staff at the reception was very nice and helpful. Only thing I missed was a more western style breakfast. The breakfast buffet was big but most was chinese food. But other than that I was perfectly happy at the hotel.
March 10, 2014