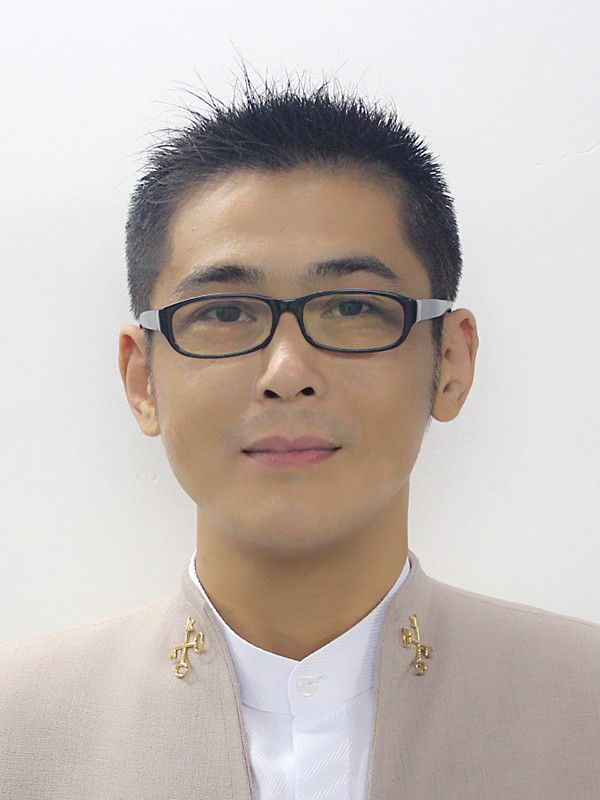 Tony Dai
Chief Concierge 86021647252228006
Welcome To Shanghai
Welcome to InterContinental Shanghai Ruijin! I am Tony Dai, hotel chief concierge. Satisfaction and surprise is our commitment. Great hotels that guests love is our vision. Thank you for staying with us, we will do our best to bring you a memorable experience.
We are more than pleased to show you our most special places around the city. Be it the bustling antique street, an exquisite local restaurant, a historical garden or simply a tea house around the corner, we are here to explore the excitment of the city with you.
MORNING

A perfect day since the hotel, first of all, in the rising sun, wear your sports shoes and sportswear in the hotel jogging, breathing the fresh air, enjoy the birds sing, then out of hotel and walking on the streets and lanes for roadside stalls and restaurants, try typical breakfast in Shanghai, Then walk to the hotel in the vicinity of Fuxing Park, where you can see many people exercise there are running, boxing, have feel the atmosphere there, And back to the hotel to take a bath, change continue to proceed, drove to the hotel not far from the Jing An Temple, learn about Shanghai people how to pray, can also buy some bless yourself and your families as souvenir, enjoy the delicious vegetarian over there

AFTERNOON

Drove to the people's Square ( along the way you can see Shanghai's famous shopping street of Nanjing Road ) Shanghai Museum and Shanghai Urban and suburban planning exhibition hall, Understanding of China 's history as well as the past and the future of Shanghai, a taste of Shanghai Grand Theater of the modern architectural style, and then go to Yu Garden, enjoy having an antique flavour of Chinese classical buildings as well as in a small commodities, art and souvenir shops, take afternoon tea in Lv bo Lang if you tired, but don't forget to taste delicious Shanghai Xiao Long Bao, about five thirty leave and drove to the Bund, walking along the Huangpu River, enjoying sundowners the beautiful scenery on both sides of Huang Pu Jiang with different styles

EVENING

Suggest you go to watch the Chinese classic acrobatics show in evening, where you can see the superb skill and make your heart out show, after the end of the show to the Xin Tia Di which is located Huaihai business Road, You will see a Shanghai Shikumen building into the set catering, entertainment, leisure in one of the leisure pedestrian street, looking for a loving restaurant, suggest you sit outside if the weather is not cold, so you will be in the countries with ethnic music and delicious food spent a memorable night
LOCAL CULTURE

Breakfast in Shanghai "four big king kong"

Shanghai Styled Breakfast is used to numerous and exquisite, among which "four big king kong" -- pie, deep-fried dough sticks, soybean milk, rice are the most famous ones. Shanghai people cling to their long-standing, even over breakfast itself, to become the city of Shanghai taste memory.




Shanghai Opera

Shanghai opera, based on the folk songs of the Huangpu River region, is an art form performed by a small bunch of local people. Also known as "Huju" in China, the opera is performed in the Shanghainese dialect. Shanghai opera performers wear costumes that resemble the street clothing of ordinary people from the pre-communist era. Their makeup is not much more elaborate than that worn by western stage actors, in stark contrast to the heavy and significant grease-paint used in the other Chinese Opera forms.




Shanghai Haipai Talk Show

Shanghai Haipai talk show is a traditional culture in Shanghai, which covers the history, culture, and what's happening around the world. It represents the local and unique humor mixed with a bit of irony. In the leisure time, local people like to spend their time to listen to the Shanghai Haipai talk show.




DID YOU KNOW ?

The Former Residences

Shanghai has many former residences, such as Mao Zedong's, Zhou Enlai's, Sun Yat-Sen's, Lu Xun's, Song Qinglin's, Cai Yuanpei's and so on, which make you feel the clock back, place oneself among them, in-depth understanding of celebrity living life, preferences and story.




The Maglev Train

Shanghai maglev train is the world's fastest train, only 8 minutes 30 seconds will be able to speed of 431 kilometers per hour from Longyang Road subway station to Shanghai Pudong International Airport.




Jackie Chan Film Gallery

The 4,000-square-meter space in a renovated factory covers the legendary star's film and charity career spanning more than 50 years.Action legend Jackie Chan personally chose the location for this world's first museum bearing his name in Shanghai's Putuo District in the Changfeng Ecological Commercial Zone.Tens of thousands of props, costumes and items Chan has used in his movies will be put on exhibit.




WHAT TO PACK

"Please Take me to"Card,Map(Metro Map) and Cash

You can get those supplies in the concierge, because in Shanghai many people do not understand English, especially the taxi drivers. We will mark or write down the name where you want to go on "please take me to" card, and the map will make it more clearly for you to understand the hotel and destination range, convenient for your travel. When the traffic is not very busy at noon or in the evening, you can also try Shanghai subway. You must prepare some cash, because foreign credit cards and even domestic credit cards are still not available at a lot places in Shanghai.



InterContinental Shanghai Ruijin
No. 118 Ruijin Er Road

Shanghai

,

200020

China, People's Republic Of

Front Desk

+86-21-64725222