Skip Navigation
English
|
|
|
|

Sign In

Book online or call: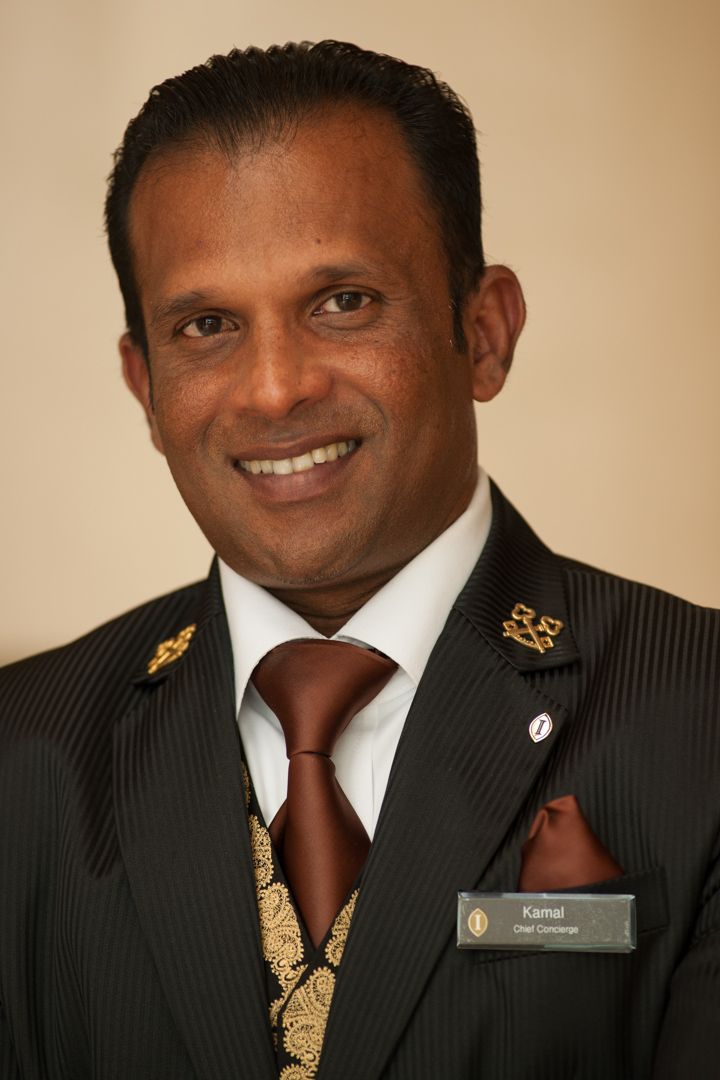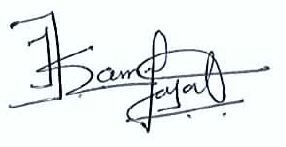 Insider Tips
LOCAL CULTURE
Dress
The dress code in Dubai is reasonably relaxed. However, modest clothing that covers your body is recommended, especially in rural areas.
A MODERN LANDMARK ON HISTORIC DUBAI CREEK
Inspired by a graceful sailboat, the hotel stands tall on Dubai Creek and is ideally located for business close to Burj Khalifa and Dubai World Trade Centre. Explore the city of contrasts, shopping in the Dubai Festival City Mall or world famous gold souks, camel riding in the Arabian Desert or playing our championship 18-hole Al Badia Golf course. Exclusive amenities at this Dubai hotel include the Michelin-starred Reflets par Pierre Gagnaire, a full-service spa and 25 metre outdoor pool.
HOTEL HIGHLIGHTS
Restaurant & Lounges

Anise entices the palate and entertains the mind with international dishes prepared at live cooking stations. Choix Patisserie and Restaurant offer...

Amenities & Services

Cardio machines and free weights fill the gym, which will inspire you with Dubai Creek views. Outside are a temperature controlled lap pool, childr...

SPECIAL PACKAGES

There's always something special happening at an InterContinental hotel. Whether you are looking for a fun-filled getaway or a place to host your n...
InterContinental Dubai - Festival City
Dubai Festival City

Dubai

United Arab Emirates

Front Desk

+971-4-7011111
Languages spoken by staff
Afrikaans, Arabic, Czech, German, English, Spanish, French, Hindi, Indonesian, Japanese, Dutch , Punjabi, Russian, Swahili, Tagalog, Turkish, Chinese
Pet Policy
Only authorised guide dogs allowed.
CHECK-IN

2:00 PM

CHECK-OUT

12:00 PM

Late Check out Available
Accessibility
Service animals allowed
3 Room(s) with Accessibility Standards
Parking
Guest Reviews
Rated

4.0

out of

5

 by

346

reviewers.
Rated

5.0

out of

5.0
 by
Nna78
Very friendly staff and enjoyable experience
We were at the Hotel Inn Express for a few days and were really impressed with it. It was our first time in Dubai and we really enjoyed our stay in the hotel. The hotel is just 5 to 10minutes from the airport. It was very neat and well presented and the staff were always so friendly and helpful. One particular name that stands out is Leizl who is the staff member that attends at the Food and Beverage section. She was very professional and you could tell she loves what she does, we were very impressed. We would definitely stay at the hotel again and beyond the shadow of a doubt I know anyone that goes there will also have a great experience.
June 17, 2014
Rated

5.0

out of

5.0
 by
cjjunior
Great Hotel for the price
The location to airport was great and dinner was good also each day. The ATM Machine is a plus and the bar/Lounge very nice. Room was excellent and will inquire about the same room for my next stay.
June 14, 2014
Rated

4.0

out of

5.0
 by
Stanr
Great stay over hotel
This hotel is close to Dubai Airport offers a free transfer service and is well equipped and ideal for a 2-3 day stay over. The rooms are a good size always clean, with controllable air con, the beds and pillows excellent and there is food and drink available. The foyer has a small shop that sells essentials.
June 13, 2014
Rated

4.0

out of

5.0
 by
SanDiegoEnrique
Great rest and relaxing
During my stay at the Dubai Holiday Inn, It was extremely restful. I was able to relax and not have to travel far from the airport. The staff was extremely friendly, attentive, and proffessional.
June 12, 2014
Rated

5.0

out of

5.0
 by
PaulQ76
Fantastic top class hotel
Fantastic hotel with an extremely high level of cleanliness and facilities. All staff were exceptionally friendly and helpful. Breakfast was fantastic with a wide choice of delicious food. Rooms / beds were extremely comfortable and clean. Wonderfully located close to airport with a fast and efficient free airport shuttle service. Overall excellent value for money too. Would highly recommend this hotel to absolutely anyone.
June 11, 2014
Rated

5.0

out of

5.0
 by
Claessen
Convenient place to stay
We loved the convenience of the hotel to the airport and the free transport provided to and from the airport. The room was more than we expected and more importantly, it was clean in all respects. The staff were attentive and friendly and all aspects of our stay went smoothly. We will definitely be back to stay with you in the future and will have no hesitation recommending your hotel to our many friends.
June 11, 2014
Rated

4.0

out of

5.0
 by
hawaiian41
great hotel for those waiting for transit
I had been traveling for 19 hrs on an airplane... I was meeting a connection early next morning. I was debating if I wanted to get a room or if I wanted to save the money and tough it out... I chose this hotel due to its closeness. I didn't want to travel very far. I am glad I got the room. It gave me the time needed to relax and unwind. The staff was excellent and very helpful. So.. I highly recommend it.
June 10, 2014
Rated

5.0

out of

5.0
 by
Gail 23
Lovely staff and great service
We only stayed one night on way home and this Hotel was very close to airport.Shuttle bus pickup from airport and return,and also to local shopping centre. Staff very welcoming and food was exceptional and good value.
June 6, 2014
Rated

4.0

out of

5.0
 by
Chichay
Reasonable price! Good deal for a hotel in Dubai
We found this hotel very good in terms of what it offers for the price we are paying.. Very reasonable price!! Free shuttle to & from the airport, free breakfast plus free wifi! Warm and helpful staff at the breakfast resto. The only negative we can share about the hotel is the odor. (humidity maybe?!) and room not thoroughly been clean specifically under the bed!
June 6, 2014
Rated

4.0

out of

5.0
 by
Big Amos
Dubai Night
Good value for Dubai and close to airport terminals and Dubai Metro trains. Friendly staff. Very good shuttle service to airport.
June 5, 2014
Rated

5.0

out of

5.0
 by
kod1000
Friendly, helpful staff
Thank to to all at Holiday Inn Express Dubai Airport, found the staff to be friendly and very helpful.
June 5, 2014
Rated

5.0

out of

5.0
 by
Expat2700
Print out email documents
Needed some email travel documents for Afghanistan, staff had me email documents to them and they printed them out for me, they could have said no but they went the extra mile and gave great service to a customer. Buffet breakfast was outstanding. One of my best overall hotel experiences.
June 5, 2014
Rated

3.0

out of

5.0
 by
Nicki from Newc
Shuttle bus service
Our experiences (twice) of the shuttle (from the airport to the hotel) were that there was no indication for arriving passengers when (or if) the shuttle would turn up at the shuttle bus stop. The stop itself was difficult to find for first-timers (amongst several hundred taxis) and you feel you could be there for ever. I opted to try the taxis but the lady drivers said "No you go free bus". The service from hotel to airport was much better, being promptly on the 1/2 hour. However they did service the pilots first and terminal 3 passengers took about 25 minutes to get there. So don't leave at the last minute. Otherwise if you are just staying over to grab a quick nap between flights, this hotel does the job
June 4, 2014
Rated

4.0

out of

5.0
 by
Sabre25
A short stay
If you are looking for value and very few frills you will find them here. The hotel is clean and staff are very attentive. The free breakfast is pretty good and the sections are adequate. If you are expecting a 5 star resort then you must look beyond all holidays inns. I recommend this hotel for short stays and inexpensive rates. The rooms are clean and it conveniently located close to the airport. The shuttles are very well marked and easy to spot. Shuttle service is available 24 hours a day and runs to the Emirates terminal every half hour. The other airside that Fly Dubai fly's out of has shuttle service every hour. Cab service is also available. There is a ATM on site along with a small bar.
June 2, 2014
Rated

5.0

out of

5.0
 by
Jujs
Cozy Room and Best Service
The Front Office Staff are very kind and approachable when we checked in.We were given a very good room with an airport view.The room was very clean and cozy it was a very good stay experience.The house keeping staff were very friendly and hospitable.Restaurant's foods are good as well you will not run out of choices and also very good service.Our total stay was perfect! :)
June 1, 2014
Rated

4.0

out of

5.0
 by
vanbold
Comfortable room and great service
Service was excellent. The staff were efficient and courteous. For a brief stopover, I recommend this hotel.
May 31, 2014
Rated

5.0

out of

5.0
 by
Bob PAC
great Value
Had a very pleasant overnight stay at this Holiday Inn, very close to airport, free airport shuttle 24hrs/day, nice and friendly staff, clean room, great breakfast ,no problems, highly recommmended.
May 26, 2014
Rated

5.0

out of

5.0
 by
Don23
Good value
Very good value. Comfortable. Despite the close proximity to the airport, the external noise is hardly noticeable.
May 20, 2014
Rated

4.0

out of

5.0
 by
Anna 29
Good for a stopover
The room was clean and bed comfortable. We used the free shuttle to and from the airport which was very handy. My only complaint was I was informed the sofa bed was made up and it wasn't. The breakfast was good as there were many foods to choose from. The Staff at reception were very helpful.
May 18, 2014
Rated

5.0

out of

5.0
 by
Brain63
Excellent Value
We stayed at the Holiday Inn Express just after vacating our apartment in Dubai prior to repatriating. The staff was very helpful during check-in and for extending our stay due to our flight departing at night. The room was clean and comfortable and the location close to the airport was very convenient. I readily recommend the Holiday Inn Express.
May 15, 2014
Rated

5.0

out of

5.0
 by
nkhan08
Excellent
Excellent hotel close to airport and metro. Clean rooms, and courteous efficient staff. Highly recommend.
May 15, 2014
Rated

4.0

out of

5.0
 by
Shah42
Very comfortable and relaxing
I have stayed in number of Holiday Inn Express in the United States and elsewhere. The breakfast in the Holiday Inn in Dubai is much better. I will certainly stay in this hotel again whenever I go to Dubai next time
May 13, 2014
Rated

1.0

out of

5.0
 by
Thnk
Terrible staff
I checked in and was treated horribly. I have stayed in this hotel before and did not experience this before until recently. The first incident happened while I was at the restaurant. I had walked in and was greeted by a server and asked me what I would like t drink. This is normal, however the server seemed shocked when I asked him for the beverage menu (as if he were annoyed that he would have to retrieve the menu). After receiving the beverage menu, I began to eat, after picking out what I wanted to eat. The server walked around the restaurant ignoring me while I continued to eat. I tried to get his do attention a few times but it was clear he was ignoring me. He even served drinks to two other people after I walked in. I ate as much as I could without something to drink. I eventually got up and walked to the bar to find a manager. After trying to explain what was happening and the so called restaurant manager not wanting to admit his employee was clearly ignoring me, I returned to my room. After inside the room, I had to make phone calls and finish work on the Internet prior to flying out early the next morning. The phone was blocked from using it, I had to call the front desk each and every time I wanted to use the phone. The Internet signal was so weak, I could not get anything done. I complained to the front desk about the phone and internet and eventually a "Internet technician" arrived. He told me (after looking at my computer) that the signal was weak and this problem has happened before. He told me he would turn the signal up. Yeah, that never happened. I continued to ask the front desk for help, I told them I had about two hours left before checking out at 5am, and I was met with hostility, a security guard that was sent to move my stuff to another room, and the incompetent manager who laughed at me with sarcasm when I suggested that maybe the problem in the hotel is that I'm a white American. I checked out of the hotel because I honestly think that was the problem.. The phone usually registers your name in a welcome message once checked in, mine was never there except there was a name for someone else. I have worked and lived in the Middle East for over 10 years....I know when race and nationality are scrutinized...this was one of those times. No, I was not the "ugly american" in this instance.....just the American that was not welcomed at all... When I notified holiday in corporate of this, the lady on the phone taking my complaint was not interested and she was of no help. This incident was on 6 may 2014. Also, I am a platinum member of the priority club, and you would think that would help in getting someone's attention for help with customer service....but, no not at all.
May 12, 2014
Rated

5.0

out of

5.0
 by
Shazleeblue
Holiday inn
Friendly staff comfortable room very clean would recommend
May 12, 2014
Rated

5.0

out of

5.0
 by
Surfy
GREAT VALUE & FRIENDLY STAFF
The Hotel is located in very close proximity to the Dubai International Airport. The frequent complimentary shuttle bus is very convenient. Upon arrival the lobby is simple but very clean. All of the Staff at reception desk were very courteous and friendly. Check-in was fast with check-out being slower. Waiting in lines these days is not avoidable. My room was very clean with a comfortable bed. I had reserved my reservation more than a month in advance for a room with one large bed however they only could accommodate me with a room with two single beds. Not sure why since I booked the reservation so far in advance. There was a mix-up with my bag at the airport so I had none of my toiletry items. The Staff was very accommodating with providing me with toothbrush, paste, razor, etc. and tried to coordinate with airline to retrieve my bag. The in-room WiFi connection speed is so slow that it is pretty much unusable. Could not check my emails so this would be a disadvantage to the business traveler. I did not have breakfast due to early flight so cannot comment on restaurant. I did go into the bar (lounge) and the food there was good. Nice relaxing atmosphere with very friendly Staff. Overall a great experience, great value for my money and perfect place to stay on a stopover. Thanks to all the Staff, Great Job!
May 11, 2014
Rated

4.0

out of

5.0
 by
pkonstan
Would Do It Again
Very convenient location for someone looking for a place close to the airport yet with easy access to the city. Most challenge part is getting from the airport to the hotel. No real clear indication at the airport how it works. But basically you go to the airport and stand in the area that says "hotels" - the shuttle comes every 30 minutes. It's a big white bus that looks like many other but the Holiday Inn logo is big on the side of the bus (others have just a small sign). It will have a trailer behind it. The metro is real easy to get to from the hotel and day spent in Dubai is well worth it. If you plan to go to the top of the Burj Kalife, get your ticket online two weeks in advance.
May 10, 2014
Rated

4.0

out of

5.0
 by
Vikbol
Good stay
This hotel is in good location to the main Dubai airport terminals (1 and 3), is near by metro station (about 200 m), its taxi transportation services use good quality cars and polite drivers. Breakfasts are of mixed nature - some Arabian and the main European. That makes a background for a choice differences. Rooms are rather comfortable with good beds, narrow pillows good for putting under head. Hotel is quiet and gives a good opportunity for rest in the night-time. You need only a short time to had hot water in the shower. Hotel appeal to be environmental-friendly is valuable. I stayed there for 9 nights and all they were good.
May 9, 2014
Rated

2.0

out of

5.0
 by
Kerry E
No wake up call for early flight!
Our stay at this hotel was marred by the lack of a wake up call for our early flight and by no drainage of our bathrooms sink. We had requested a wake up call at 5.45 and we never received it. Extremely disappointing for an airport hotel! The hotel offered us private transport, to make up for this unprofessional omission, however, the vehicle smelt of foul body odour, which made us both gag! We nearly lost our breakfast on the way to the airport! I also asked that the plug be removed form our sink, as it was stuck in the hole. We cleaned our teeth with toothpaste floating around in the full sink. We will never stay here again!
May 5, 2014
Rated

5.0

out of

5.0
 by
Traveler1983
Very friendly staff
Stayed at this hotel several times as a short layover. Hotel is always clean and the staff is very friendly. The only draw back I've ever had are the drivers (not normal taxi's) that are at the hotel seem to get lost while taking you places. I do not recommend taking the non taxi services unless it's a well known company that offers tours. Take the regular taxi cabs (tan and red or tan and blue, they are very reasonably priced as well as very knowledgeable and are everywhere around the city at all the local tourist attractions.
May 5, 2014
Rated

1.0

out of

5.0
 by
andrewp 123
Very disappointed
I was only staying at the hotel for 7 hours. Check in was fine and the bed was good BUT: - I asked for a wake up call at 6:30am BUT the reception called me at 5:55am ! - There was virtually NO HOT WATER. I had to take a cold shower - The TV in the room didn't work. For a 'transit' visit, what I was looking for most was some quality sleep and a good shower... this hotel cut my sleep short and gave me a cold shower.
May 4, 2014