Skip Navigation
English
|
|
|
|

Sign In

Book online or call: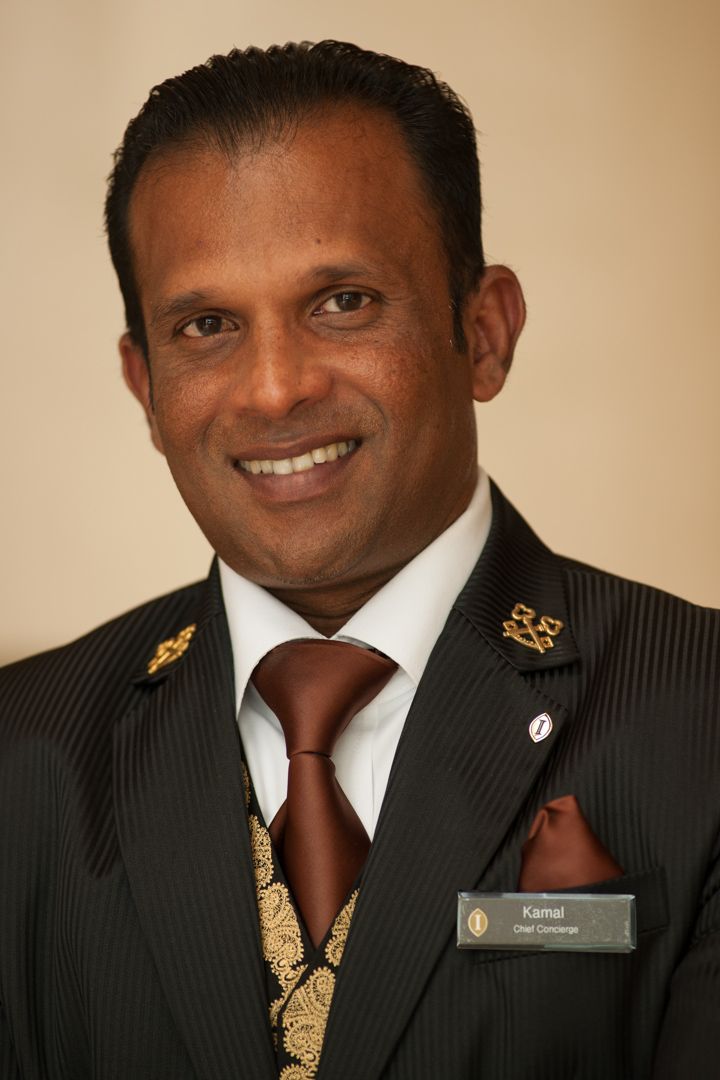 Insider Tips
LOCAL CULTURE
Dress
The dress code in Dubai is reasonably relaxed. However, modest clothing that covers your body is recommended, especially in rural areas.
A MODERN LANDMARK ON HISTORIC DUBAI CREEK
Inspired by a graceful sailboat, the hotel stands tall on Dubai Creek and is ideally located for business close to Burj Khalifa and Dubai World Trade Centre. Explore the city of contrasts, shopping in the Festival Centre or world famous gold souks, camel riding in the Arabian Desert or playing our championship 18-hole Al Badia Golf course. Exclusive amenities at this Dubai hotel include the Michelin-starred Reflets par Pierre Gagnaire, a full-service spa and 25 metre outdoor pool.
HOTEL HIGHLIGHTS
Restaurant & Lounges

Anise entices the palate and entertains the mind with international dishes prepared at live cooking stations. Bistro Madeleine is a traditional Fre...

Amenities & Services

Cardio machines and free weights fill the gym, which will inspire you with Dubai Creek views. Outside are a temperature controlled lap pool, childr...

SPECIAL PACKAGES

There's always something special happening at an InterContinental hotel. Whether you are looking for a fun-filled getaway or a place to host your n...
Dubai - Festival City
Dubai Festival City
Dubai
United Arab Emirates
Front Desk +971-4-7011111
Languages spoken by staff
Afrikaans, Arabic, Czech, German, English, Spanish, French, Hindi, Indonesian, Japanese, Dutch , Punjabi, Russian, Swahili, Tagalog, Turkish, Chinese
Pet Policy
Only authorised guide dogs allowed.
CHECK-IN

2:00 PM

CHECK-OUT

12:00 PM

Late Check out Available
Accessibility
Service animals allowed
3 Room(s) with Accessibility Standards
Parking
Guest Reviews
Rated

3.9

out of

5

 by

291

reviewers.
Rated

3.0

out of

5.0
 by
fat2000
hi
There are several security men at the hotel and everywhere, which means unsafe place
February 28, 2014
Rated

4.0

out of

5.0
 by
Murray15
Good option for short-stay ....
We stayed two nights on our first and last night in Dubai. On both occasions we chose the hotel because of the location - so close to the airport as we arrived in late and were leaving early. Check-in was super efficient and friendly. Room was very clean. An excellent choice close to the airport for a quick stay - the quality of the breakfast was not great but overall a good option.
February 24, 2014
Rated

3.0

out of

5.0
 by
BBM.
No problems and nothing special
We arrived early morning for a 24 hour layover. We could check in early for a 1/2 day rate, said no thanks. There was nowhere we could shower--but we could "use the toilets". Left our bags to collect once we were able to check in, they couldn't find them...had to go downstairs and search the room ourselves. The room itself was fine, the service was truly the core of the problems. This is an airport hotel, of course we want to clean up and store our luggage during a layover! Basics. Do them right and we come back.
February 23, 2014
Rated

5.0

out of

5.0
 by
GAINT_banker
comfortable and recommende to my frinds
the hotel good location and also room very clean also i like the recognition for priorrty club members
February 17, 2014
Rated

5.0

out of

5.0
 by
Maggie53
The best
We were at your hotel on the 6th and on the 14th. We really appreciate the service, the comfort and the breakfast. We went on a cruise (Costa) for seven days and let me tell you that your breakfast is a hundred times better than the Costa Cruise breakfast. The beds, bathroom and size room is a hundred times better than Costa Cruise. We really enjoyed it. Thank you for making us feel so good.
February 17, 2014
Rated

4.0

out of

5.0
 by
Bluey2
Relaxing
Although a little far out of town, this hotel was comfortable, clean and a relaxing haven to be in. The staff were friendly and very helpful - my internet conked out in the room and a technician was sent to sort it out straight away. The breakfast choices were fine but more fresh fruit, more variety of cheeses and drinks would have been appreciated. However for the money, it was good value. I frequented the bar and used the small shop too - well stocked. Although there was a free airport service, the next day from the hotel to town, I was ushered into what I thought was a hotel car. I expected to pay but not double the amount of a local taxi... Someone was getting a back-hander somewhere along the line! Apart from that, it was a very enjoyable stay - thanks!
February 16, 2014
Rated

5.0

out of

5.0
It was really good choice to stay at Holiday inn Express.
Didn't expect too much, but it was way better than my expectation. All staff was really nice and the room was clean. I stayed one night with my friend and we very much enjoyed this hotel. Breakfast was very good compare to the money I paid. I will definitely stay again for next visit. 10 mins from hotel, there is a festival mall and enjoyed little shopping there.
February 15, 2014
Rated

2.0

out of

5.0
 by
FNZ04
Schlechte Erfahrung
Die Herrschaften an der Rezeption, insbesondere die Mitarbeiter aus einen bestimmten Region, waren sehr von sich eingenommen und wollten nur sich selbst hören. Das ist das zweite Mal, dass ich schleche Erfahrungen mit Holiday Inn Express Mitarbeitern erlebe. Sie sind es, nehme ich an, nicht gewöhnt mit kultivierten Menschen umzugehen und verfügen weder über die entsprechenden Umgangsformen noch um Freundlchkeit oder Einsatz für den Gast.
February 13, 2014
Rated

4.0

out of

5.0
 by
GPaul
Great stay for the value.....
with one exception. Beds were too hard. If you are beat up or a bit older and need a better bed, consider someplace else that has pillow top beds.
February 10, 2014
Rated

2.0

out of

5.0
Deteriorating Service Quality
I have been staying at this property for the last 6 years. As a platinum member it was extremely disappointing when I suddenly got lumbered without warning with a AED 6000 visa deposit charge indiscriminately and the explanation given on enquiry that there was a change of ownership and a change of rules. The breakfast has fast gone south with no variety which is once again disappointing. I am also disappointed with the level of room cleaning. The plastic cups in the room is of a very poor quality and had broken after first use. It had not been replaced. Fortunately there were coffee mugs that could be used. The bathroom was all but cleaned. The floors had water stains and the wash basin had not even been wiped. It is all very well to have dark granite tops but if not cleaned it shows. There is mould in the shower which is an obvious sign that showers are not being cleaned properly. Carpets show stains which is indicative of low levels of housekeeping Last but not the least is the noise levels in passages all thru the night. It is surprising that this property is not making some special arrangements for its Elite members. The only reason why this property has retained my business is its proximity to the airport. I am looking hard and am sure I will find better value for money soon.
February 9, 2014
Rated

3.0

out of

5.0
 by
smokedout2
Very smokey
We asked for and were supposedly given a non smoking room, but it is only non smoking in name and nothing else. The corridors and room absolutely stank of smoke, we rang reception but the answer was to send someone with a can of spray to spray the room, but the problem is much, much bigger than that as the smell actually seems to come through the aircon system and there is no way of getting rid of the smell. If you are non smokers as we and smoke bothers you I would choose another hotel as this one is not for you. Staff were friendly and amenities of the hotel seem reasonable, but the constant smell of smoke made us feel sick.
February 6, 2014
Rated

5.0

out of

5.0
 by
Herbie2014
"A Great Place to Stay*
I was there only for a short stay and this was the perfect location, great staff. I will return to this property. Thank you everyone
February 3, 2014
Rated

4.0

out of

5.0
Great Location for Business Traveller
Excellent Lobby bar. Spacious and Comfortable seating. Great Staff and Service. Location wise easy to access from and to Airport. No worries of Traffic congestion. It was overall a great experience for me and my team.
February 3, 2014
Rated

4.0

out of

5.0
 by
KB from Riyadh
good transit hotel near the Dubai airport.
If you have a short stay then this hotel is good option. Breakfast is included for you and your family including children. You can keep your luggage in the hotel even after checkout for free. Overall I am satisfied.
February 2, 2014
Rated

2.0

out of

5.0
Handy location, friendly staff but average experience
You don't get much more than just a bed close to the airport. Although the staff were very friendly the services offered were limited. A wake up call isn't possible which I found strange being a transit hotel and I was almost denied assistance with luggage at check out but seing I was travelling alone with two small children they gave in and the security guard came to the room to help. When I unfolded the sofa bed in the room it was full of sand and the quilt cover and sheets were filthy wth hand prints and god knows what else on them. The baby cot supplied was falling apart, as was the cot that was supplied a month earlier on our stop over on the way to Australia. The baby wouldn't have been able to sleep in both cots if I hadn't had extra blankets to fix the base of them. The carpet in the room was dirty and the pillows were terrible. Main bed was comfortable and clean. The staff tried their best but I get the impression that the hotel is run on the cheap.
January 31, 2014
Rated

4.0

out of

5.0
 by
LizCov
Perfect for my stopover on route to Australia
Airy modern bedroom was very comfortable, especially the bed. Choice of medium and soft pillows was appreciated. Bathroom clean and functional with good shower. The staff on reception were very helpful and all staff in the lobby dealing with baggage were very pleasant. I didn't take breakfast as I had early flight. Location to the airport was ideal but beware the return can take quite a long time due to the way the roads double back and meander going through traffic lights where there were tail backs.
January 26, 2014
Rated

5.0

out of

5.0
 by
Danny cai 1981
Hotel room and service is very good and professional!
I book holiday inn express hotel dubai airport from InterContinental Official telephone . The fact proves that i was right .This hotel is near airport but very good location , near the emirates metro station , The staff of the front dest is very friendly and professional , very easy and fast check in and check out . and the room is very clean and without any any noise , by the way the bed is very comfortable ! And for the free breakfast is wonderful , have many kinds of food , restaurant staff is helpful and friendly . any way , in dubai this is a good hotel worth to staying . i sthrong recommend every one to stay this hotel - holiday inn express hotel dubai airport !
January 25, 2014
Rated

3.0

out of

5.0
 by
Nauman
Non-flexible Check-In/Check-Out
Hi There The fact that I have wasted two nights money due to late check in and check out I am not pleased with hotel polices as there was no compensation offered. We arrived at 1:00 AM on the 11th but I had to pay for the 10th similarly we left at 9:30 PM on the 13 th but we had to pay for the 14th Hopefully you would offer some relaxation in your check in and check out timings moving forward
January 17, 2014
Rated

4.0

out of

5.0
 by
Digdent
Comfortable room and very helpful staff
I was on my way to the Philippines, my first big journey for a long time, so I was a little apprehensive. The shuttle driver from the airport gave me cold water and drove me swiftly to the hotel where I was warmly greeted by Reception. After a comfortable night and a hearty breakfast I was well informed about sightseeing possibilities. A big thank you to all concerned !
January 16, 2014
Rated

5.0

out of

5.0
 by
Lenzik
Great relax between long trips on the large comfortable bed.
It is a really exact description for this hotel - comfortable bed and great service. The staff on reception was so kind to meet us late at night(or early at morning) and offer us the late check out next day without any fee because we just need to take a rest after the long trip. The beds were really magic! The linen was cristally white and smells so fresh! There was 2 bottles of water and teapot and tea. And there was absolutely quite! So quite that everybody just must to forget that the huge airport is just 500m away! And there was a great breakfast with this wonderful kind of oriental slicy pancakes and fantastic salty cream! Great experience for the first short stop in Dubay! Certanly will return to this comfortable warm place for a couple of nights at our next long trip to Mauritius or some another far place. The long trip seems short and easy with this simple but comfortable hotel!
January 14, 2014
Rated

5.0

out of

5.0
 by
Yaariyan
Awesome place to stay at!!
I have been staying for more than a year at Holiday Inn. Its a truly amazing place to stay there. Jus love the comfy bed and the hot tea they serve!! :-) I would definitely suggest this hotel for everyone..For the price u pay its amazing!!
January 13, 2014
Rated

5.0

out of

5.0
 by
Bipin130
Bad housekeep service
No shower caps in bath room The Front Desk staff was very good and understandable
January 12, 2014
Rated

4.0

out of

5.0
 by
Don1963
Good value and comfortable bed
The hotel was close to the airport and idea for my over night stop to Perth :) the breakfast was very good and offered a wide choice of food,
January 12, 2014
Rated

2.0

out of

5.0
 by
leon77
Staff banging on door at 3am!!!!!
Well, what do I say? I stayed here for a few nights on the way back from Australia. I wanted to stay near the airport and have previously stayed next door at the Premier Inn. We arrived quite late at 2am and was given our room keys but no info about breakfast etc, but was not too worried as we were tired and wanted to go straight to sleep, lady on desk assured us everything was made up for myself and 2 children. We found our room was all made up and off to sleep we went, at 3am there was loud knocking at the door and continued for about 5 mins (It was the lady from the desk) I was a bit shocked she was knocking at the door at this time( woke me up) and assumed she would go away and assume we was asleep, after all it was 3am. No!!! she then decided to ring me at 3:10am and ask me if the room was ok!!!!!! 3am!! are these people for real??? I then struggled to get back to sleep...so much for a good nights sleep...... Next day we got very poor info on the gratis bus and where it went, poor info on everthing we asked for, it was like they had new staff and they were all on their 1st day. We had to get our room keys changed on 2 occasions as we were locked out of our rooms.... Do your self a favour and if your staying budget, stay next door at Premier Inn.
January 12, 2014
Rated

1.0

out of

5.0
 by
sultan1122
not stay in the feature
never not happy never not tray again in the feature bad hotel and not comfort
January 12, 2014
Rated

5.0

out of

5.0
 by
baged
A Quick Layover
I only needed a few hours sleep between flights and the bed was wonderful. I wish there was somewhere in the hotel a late night guest could get something to eat and that the shuttle ran on the hour and the half hour. I had to leave before the restaurant opened for breakfast but the clerk provided a to go box. I really have no comlpaints, for the money it was just fine.
January 11, 2014
Rated

5.0

out of

5.0
 by
Satisfied Patron
Our short but sweet stay in Dubai!
We had a great time at your hotel. Perfect experience for perfect price. Great value. Excellent service. Extremely pleasant staff. Overall great value for the price. Breakfast was great; hot and fresh. Will definitely stay here on our next trip.
January 11, 2014
Rated

2.0

out of

5.0
 by
Bonty
Shuttle and AC
Before arrival we were informed through e-mail that there is a daily shuttle to/from Mamzar Beach Park without any restriction note. It is also indicated on the board at the reception area also without any restriction note. However during our stay we were informed "verbally" that such service is being operated only when there are 5 or more customers who want to go to the beach. So we were obliged to take a taxi. At night we were standing for about 20 minutes for the belated shuttle to pick us up from Festival City Mall. The driver complained about the traffic, but on return there was absolutely no traffic, where it takes just 5-10 minutes drive between the hotel and the mall. It was quite cold at night during our stay, the hotel was entirely overcooled and we were unable to heat the room although we raised the ac sensor temperature to 30 degrees celsius. AC is only for cooling. We were unable to open the room twice, had to go down to unlock the key at the reception.
January 11, 2014
Rated

4.0

out of

5.0
 by
broncika
Good value
We spent 21 nights in the Holiday Inn Exspress. Its very close to the airport but you cant hear the airplanes so thats a good point. Staff was very nice. I would recommend this hotel to everyone.
January 9, 2014
Rated

4.0

out of

5.0
 by
Oman
Clean, quiet room. TV control did not work
Excellent location, with airport bus. Waiting for bus at airport took longer than usual (over 35 minutes) because of difficulty bus had in picking up a Russian family at Terminal 3 before coming to get me at Terminal 1. Good breakfast. Only negative was the TV remote not working (on vacating the room, I left the remote and a note on the bed, to get it fixed).
January 8, 2014