Skip Navigation
English
|
|
|
|

Sign In

Book online or call: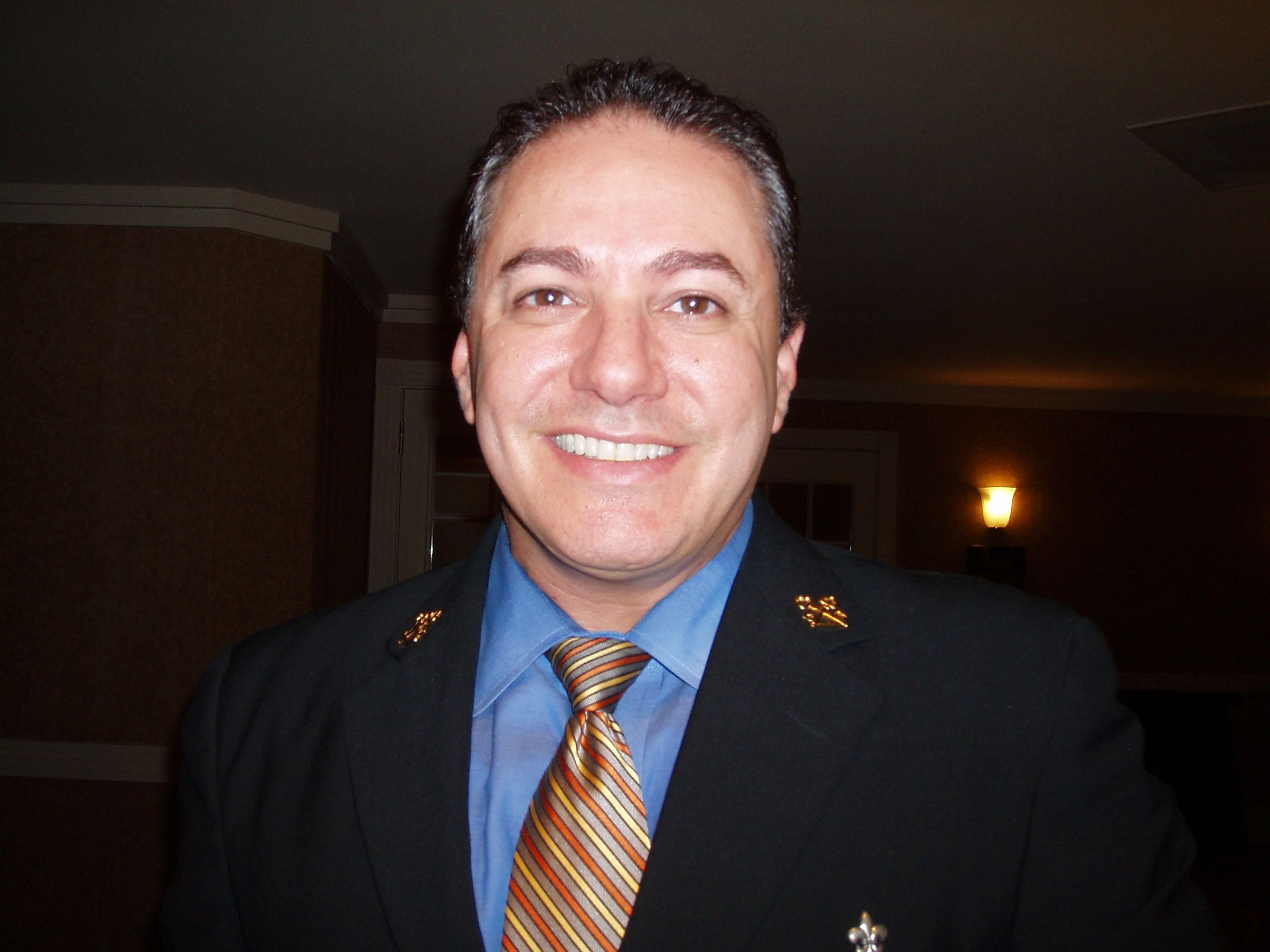 Insider Tips
LOCAL CULTURE
Clothing
Summer in New Orleans can be very hot and humid. We suggest light colored clothes, comfortable shoes and rain gear for those cooling afternoon thundershowers.
CONTEMPORARY LUXURY HOTEL IN NEW ORLEAN'S FRENCH QUARTER
Situated just two blocks from the historic French Quarter, six blocks from the river and front row for Mardis Gras, this luxury hotel in New Orleans is coveted for its location and Four-Diamond status. In the heart of the business district, the hotel is convenient for executives and leisure breaks. From fine, alfresco dining to stunning views from the 15th floor outdoor pool, this contemporary gem is perfectly appointed to explore the best New Orleans has to offer.
HOTEL HIGHLIGHTS
Restaurant & Lounges

Veranda Restaurant - Offering Breakfast, Lunch and Dinner. Ask about our daily lunch specials and homemade soups. The fresh pastries are made dai...

Amenities & Services

Our top-floor fitness centre features cardiovascular and weight equipment and complimentary fresh fruit. The pool overlooking the city offers food ...

SPECIAL PACKAGES

There's always something special happening at an InterContinental hotel. Whether you are looking for a fun-filled getaway or a place to host your n...
New Orleans
444 St Charles Ave
New Orleans , LA , 70130
United States
Front Desk +1-504-5255566
Languages spoken by staff
German, English, Spanish, Hindi, Croatian, Romanian, Tagalog, Turkish
Pet Policy
The InterContinental New Orleans is pet friendly. The maximum weight of the pet cannot exceed 40 pounds and a maximum of 2 pets per room. Pets cannot be left unattended in the room. A pet waiver will be required to be signed. Deposit is non refundable.
Pet Deposit $150.00 per stay
CHECK-IN

4:00 PM

CHECK-OUT

12:00 PM

Late Check out Available
Accessibility
Service animals allowed
10 Room(s) with Accessibility Standards
Parking
Guest Reviews
Rated

3.7

out of

5

 by

790

reviewers.
Rated

5.0

out of

5.0
 by
DKLuvs
Conference hotel - but doubled as vacation hotel
Attended a conference so chose the conference hotel for convenience. Perfect. Room on the 13th floor was north facing and we had a terrific view of Bourbon street 24/7. Bed was luxurious and room spacious and well appointed. Only had breakfast onsite - it was excellent and plentiful. Many eateries within walking distance meant never eating at the same place twice. Plenty of shopping options as well. Trolley stop out front - tip: get a day pass if you plan to use it for more than 2 stops. Bellmen were terrific and held our luggage after checkout so we could meander until time for our late afternoon flight. Would definitely stay here again.
November 26, 2013
Rated

5.0

out of

5.0
 by
ELGIN
BEST PLACE TO STAY FOR EASY ACCES TO THE CITY
I LOVE NEW ORLEANS! I LOVE THIS HOTEL! EASY ACCESS TO BOURBON ST. AND ALL THAT (BOURBON ST.) HAS TO OFFER,JUST AND EYE SHOT WALK TO HARRAH'S CASINO. ME AND MY FRIENDS TAKE A TRIP TO NEW ORLEANS AT LEAST ONCE A YEAR AND WE STAY HERE. THE STAFF IS GREAT,THE ROOMS ARE GREAT AND THE SERVICE IS TOP NOTCH. LOOKING FORWARD TO JUNE 2014 " GEMINIS TAKE OVER THE BIG EASY" 06/05/2014 -06/09/2014......
November 25, 2013
Rated

5.0

out of

5.0
 by
Pkgprofessor
Great hotel
Overall a great hotel. The restaurant food is excellent. The staff is friendly and helpful. The service staff is great. My only negative is the bed was too firm for my taste. I would definitely stay there again.
November 25, 2013
Rated

3.0

out of

5.0
 by
rescigrj
Average hotel in Great Location
As an IHG rewards Gold member, I was a bit disappointed in this hotel. I was greeted as a Gold member, however my pre-prepared check in stated i was on the fifth floor on an executive floor in the newer wing. Instead, the room number was crossed out at check-in, and I was given a room in what I determined was the "historic wing". as in historically a bit rundown. I was offered the complimentary breakfast as a gold member in the executive wing. This breakfast was also very average , serving eggs one day, then breakfast meat the other but never the two together, quite strange. In the end, the hotel was fine, and most of the staff I dealt with were great.
November 22, 2013
Rated

5.0

out of

5.0
 by
Fran1000
excellent staff
Evreyone from the front desk, room service, housekeeping and the hospitality room were friendly and accommodating. I have no complaints in any area. Love your hotel. Location is perfect.
November 20, 2013
Rated

2.0

out of

5.0
 by
Danielle207
Good location, but room not great
This is the fourth time my husband and I have stayed at the Astor and this time, I was pretty disappointed in our room. Our room clearly had a water incident. It smelled musty and the baseboards were all warped with cracked paint. There was a sign indicating that guests shouldn't hang things from the sprinkler head, so my guess is a previous guest had done so and flooded the room. The ottoman in the room was all cracked and looked dirty. Our shower wasn't great. Half the water came out of the shower head and half out of the faucet and the hair dryer only blew out cold air. The location is great. The hotel is close to everything in the French Quarter and the street car stops right across the street. We even walked from the hotel to the Superdome. I think we'll be searching for a new hotel next year, however. Our room was just really disappointing.
November 18, 2013
Rated

5.0

out of

5.0
 by
anbk
Excellent Staff
The support staff were excellent, especially George in Security and Michelle at the Concierge Desk. Great location for enjoying all of New Orleans
November 18, 2013
Rated

5.0

out of

5.0
 by
Mike532
One of the best hotels in New Orleans
My wife and I have stayed at numerous hotels in New Orleans. The Crowne Plaza Astor Place is one of the finest. The staff is friendly, rooms are comfortable, and security is great. The location is another reason we stay there, being centrally located downtown and right off of Bourbon Street. My wife and I highly recommend this one.
November 17, 2013
Rated

4.0

out of

5.0
 by
chazmaz
Old dirty room
I booked 4 rooms for me and my friends. 3 of the rooms were old and in need of upgrade. I can only speak specifically about my room. The wall paper was coming off the walls. The bathroom was the worst it was dirty and old and had poor lighting. We come to Bourbon st. every year and we like your location but please spend some money on the infrastructure. At these prices the rooms should be first class.
November 16, 2013
Rated

5.0

out of

5.0
 by
Ducks42
Great Staff...front desk and lobby. Others also!
The front desk staff were amazing( especial Dana) and the gentlemen at the door (bell captain and his staff) were friendly and very helpful. They made us feel at home and responded to all our request with a smile and conversation like we were someone special. Their helpfulness in giving information on places to see and eat and directions to get to those places was outstanding.
November 16, 2013
Rated

5.0

out of

5.0
 by
DickBec
Daughter's wedding event....Loved the staff!!
My daughter lives in New Orleans and married there on Nov. 9, 2013. My husband and I arrived with 31 baskets to be delivered to the guests. The staff, Gerardo, Eric, Chris, Jorge and others were exceptional. They were so friendly and accomodating with all our "baggage". We will definitely stay at the Astor Crowne Plaza when we come back to New Orleans. The location was perfect for walking everywhere, beds very comfortable, rooms were clean and as I mentioned, the staff was SO great!!!
November 16, 2013
Rated

5.0

out of

5.0
 by
bandman
Great Week end
Arrived early but no problem with parking or check in. Our room was ready and waiting. Great location a short walk to the French Market in one direction and a short walk to the Superdome in another direction. Check time was extended due to the crowd but was not a problem. After walking to get brunch we asked how long till we coud ger\t our car. They said about 10 to 15 minutes (they were pretty busy). I thought to myself, "yea right", but 14 minutes later there was our car. Wonderful experience.
November 16, 2013
Rated

5.0

out of

5.0
 by
Mimi01
Wonderful hotel
Staff was great, lobby beautiful, hotel was surprisingly quiet considering the great location, we had a great time
November 16, 2013
Rated

4.0

out of

5.0
 by
Advisor519
Comfortable, great hospitality, and reasonably priced
Hotel staff accommodated us better than anticipated after one of the rooms we booked was a little too loud being near the elevator and the elevator being non stop. They made the necessary adjustments and since we were on the executive level we also got continental breakfast included and a happy hour cocktail and hourdeurves. Had a great time in New Orleans and the hotel accommodations suited our need just fine. Thanks to the staff at Crown ! because that is what makes the difference, The only complaint I had was the soda machine wasn't working but room service brought me up some bottled waters and didn't even charge me.
November 14, 2013
Rated

4.0

out of

5.0
 by
Ralphy89
accessible and great service
Easy to access trolley to experience the city. Staff helpful .
November 13, 2013
Rated

5.0

out of

5.0
 by
DMSatx
Solid Hotel Experience every time
I've stayed at the CP Nola a few times now and it honestly can't be beat for a higher end hotel. The rooms are super clean and up to date and the beds are extremely comfortable. Let's be honest, a good night sleep is a must in NOLA if you're going to go out and do it again the next night. The hotel is well kept, and you just can't beat the location. The quarter is right behind you and the St Charles Street car is out front. Great hotel in a great city, Will for sure stay here again.
November 13, 2013
Rated

5.0

out of

5.0
 by
Teamroper609
Valet issues
I love this place. Valet parking is horrible. They do not answer the phone. 6:00 am 7:00am 9:00am. Claiming too busy. REALLY. so you have go down and wait.
November 10, 2013
Rated

5.0

out of

5.0
 by
Oonarker
Beautiful hotel with very comfortable beds
Enjoyed our stay at this hotel. The check-in desk was very accommodating. We arrived very early (before normal check-in time) and was truly not expecting to receive a room, but we did. The room was quiet even though we faced Bourbon street. The windows have very thick glass which helped. Also, the beds are nice and thick and very comfy with no lack of pillows. Never had a chance to eat in the restaurant or have a sip at the bar, but both looked very inviting. The lobby is gorgeous -taking special note of the gorgeous chandeliers. Would stay here again for sure!
November 10, 2013
Rated

5.0

out of

5.0
 by
G321
Exceptional
Everything I was looking for, right on Bourbon Street. Had the best time in a long time. You will not be disappointed!
November 8, 2013
Rated

4.0

out of

5.0
 by
Anna2705
Beautiful Hotel, friendly staff
The hotel is beautiful and the staff is very friendly. The location of the hotel is wonderful. Our beds were comfortable but our room never cooled off even though it was not hot outside. Our sink would not drain and at one point it started making noises and water and grime came up from the pipes into the sink.
November 6, 2013
Rated

5.0

out of

5.0
 by
AEPNS
Amazing stay with the family
I can not say enough about my families recent stay at the Astor Crowne Plaza. The food is tremendous and the location is the best in the city, however the best part of our stay was the staff. Every employee we came across welcomed us with a warm smile and asked us how we are doing. The staff even took the time out of their day to interact with our two year child, who as far as I can tell loved his stay (although I would bet his favorite aspect of it was riding an elevator). Thanks for everything and we look forward to returning soon! A.E.
November 6, 2013
Rated

3.0

out of

5.0
 by
JoyeR
Good place to stay but they need a little finess...
We checked in on Saturday was I requested a room with a king size bed. We were given a room that had some major issues - it had recently be cleaned and I mean CLEANED. The chemical agents were so strong it made our eyes and throat burn as soon as we walked in. The carpet was also wet. I called down to the desk and spoke to a gentleman that told me I could switch to another room if I wanted but that there we no more rooms available in king - which I know was a flat out lie. I explained the situation and made sure they were aware that I was a Platinum member and was told that they couldn't help me and I would have to wait till after 11pm that night to see if they could give me a room with a king size bed. I also know that was not true as well. So we resolved to take the room we didn't want just to get out of the room we had. When I got to the front desk I was greeted by a very friendly and helpful woman who was eager to put me in a king room. It was an upgraded room which I should have received any way upon check in. Another issue I have is the sign for the Valet and the tickets all say $27 but I was billed $31 and the valet ticket I was given has the $27 marked out and some had written $31 on it. I didn't think that was very professional - If the sign says $27 I should be charged $27. If the price is $31 then the stubs and signs should say $31. For a hotel as nice as the Astor Crowne Plaza - surely they can afford a new sign and some tickets. So I rated this trip average because of the fact that I was really shocked by the lack of courtesy I was given not only as a Platinum Member but also as Customer. It all worked out and we enjoyed our stay but none of the issues we expereinced should have happened. It was a little disappointing.
October 31, 2013
Rated

5.0

out of

5.0
 by
Keith57
Great location
Great location at the corner of Canal and Bourbon. We were on the 6th floor and found it very quiet. Trolley cars right outside the hotel to take you wherever you want to go. Superdome is a 15 minute walk away, or take the trolley. Quick walk to the waterfront and several great sights. Clean, friendly, great beds and large room (two queen beds). Highly recommend this hotel.
October 31, 2013
Rated

5.0

out of

5.0
 by
TomLS66
Perfectly Situated!
Very close to Bourbon Street and all the action. As close as it was to Bourbon Street, I did not experience noise of had any issues with sleep. Will certainly stay there again.
October 31, 2013
Rated

5.0

out of

5.0
 by
ceegee58
Friendly staff, nice rooms
I cannot speak highly enough of the staff at the Crowne Plaza New Orleans. Everyone, and I mean everyone, who worked the weekend I was there was super friendly and helpful. The rooms are nice, actually fairly large by New Orleans standards. Great location, convenient to everything you could want to do in NOLA. I would not hesitate to stay here again or to recommend to anyone.
October 31, 2013
Rated

3.0

out of

5.0
 by
Kcc810
Nice hotel, some service areas lacking
Had trouble with vending machines on my floor. Was given the wrong drink, or no drink at all, and the front desk staff offered a replacement drink, but I had to go down to the desk to get it. Some of the staff members were not very friendly. My room was very clean and the hotel in general was clean and nice. The gym area was fantastic. If you want to be in the French quarter, the location is ideal- the corner of canal and bourbon. I had trouble sleeping because of all the noise on bourbon street below my window, so if you're looking for a good nights rest I would recommend requesting a higher floor. Overall had a nice stay, but for the price of the room I expected better service. They also don't offer any shuttle service around town or to the airport.
October 30, 2013
Rated

3.0

out of

5.0
 by
Emcinto2
Great service, dirty room
Room was DIRTY! Night stand dusty, floor with wrappers and nut shells. Lobby and restaurant gorgeous. Staff WONDERFUL.
October 30, 2013
Rated

3.0

out of

5.0
 by
LBPAC
The fitness center is useless...
If you plan to workout during your stay, choose another property. The fitness equipment is not maintained and makes loud noises-- when it even works! One day only 1 of 6 treadmills would even turn on. The ellipticals all squealed with each step. Otherwise stay was okay except for when breakfast couldn't include toasters as none of them worked either. Seems like they have electrical problems frequently at this property.
October 30, 2013
Rated

4.0

out of

5.0
 by
Connie59
RE: service
Great hotel and location. However, the door lock did not always work and I had to go to the lobby to get the keys reprogrammed; to be told it was the lock and they would have someone repair it; during my stay this was an issue, even the housekeeper had difficulty wiht it. One morning, I ordered breakfast for 7 a.m. and it arrived after 7:25 a.m. i had to rush. Otherwise everyone was very nice. Thanks, Connie
October 29, 2013
Rated

4.0

out of

5.0
 by
WouldBeSwimmer
Great location, large room; Pool was ice cold (a bad thing!)
The hotel is beautiful, staff and service was great. Ideal location for French Quarter fun. Paying more than $30 per night just to park was a bit high but understandable for the location (par with other properties). The only negative thing was the unheated pool -- with rates over $200 per night, they can afford to heat the pool at least a litte. The water was freeeeezing.
October 29, 2013