Skip Navigation
English
|
|
|
|

Sign In

Book online or call: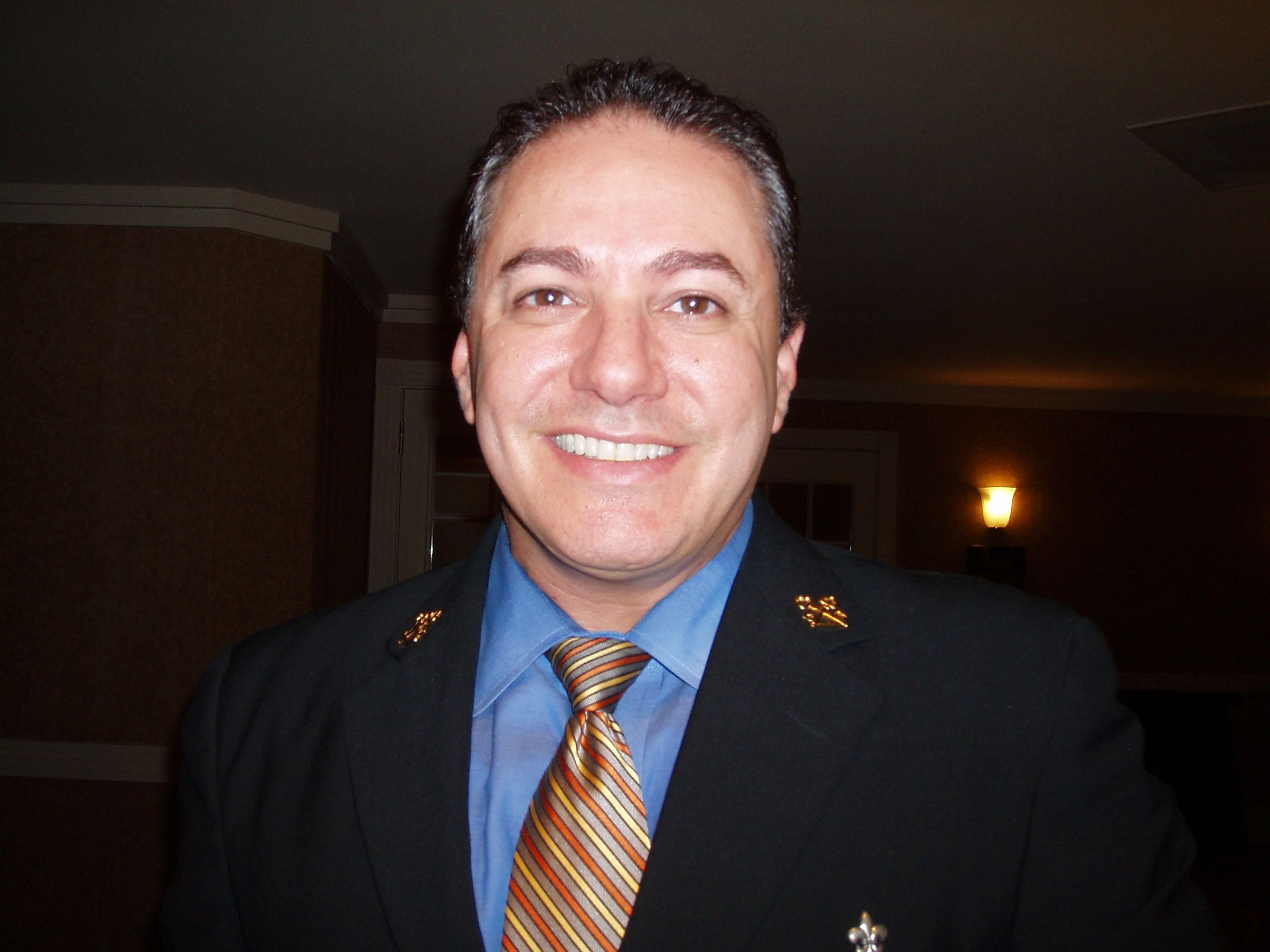 Insider Tips
LOCAL CULTURE
Clothing
Summer in New Orleans can be very hot and humid. We suggest light colored clothes, comfortable shoes and rain gear for those cooling afternoon thundershowers.
CONTEMPORARY LUXURY HOTEL IN NEW ORLEAN'S FRENCH QUARTER
Situated just two blocks from the historic French Quarter, six blocks from the river and front row for Mardis Gras, this luxury hotel in New Orleans is coveted for its location and Four-Diamond status. In the heart of the business district, the hotel is convenient for executives and leisure breaks. From fine, alfresco dining to stunning views from the 15th floor outdoor pool, this contemporary gem is perfectly appointed to explore the best New Orleans has to offer.
HOTEL HIGHLIGHTS
Restaurant & Lounges

Veranda Restaurant - Offering Breakfast, Lunch and Dinner. Ask about our daily lunch specials and homemade soups. The fresh pastries are made dai...

Amenities & Services

Our top-floor fitness centre features cardiovascular and weight equipment and complimentary fresh fruit. The pool overlooking the city offers food ...

SPECIAL PACKAGES

There's always something special happening at an InterContinental hotel. Whether you are looking for a fun-filled getaway or a place to host your n...
New Orleans
444 St Charles Ave

New Orleans

,

LA

,

70130

United States

Front Desk

+1-504-5255566
Languages spoken by staff
German, English, Spanish, Hindi, Croatian, Romanian, Tagalog, Turkish
Pet Policy
The InterContinental New Orleans is pet friendly. The maximum weight of the pet cannot exceed 40 pounds and a maximum of 2 pets per room. Pets cannot be left unattended in the room. A pet waiver will be required to be signed. Deposit is non refundable.
Pet Deposit $150.00 per stay
CHECK-IN

4:00 PM

CHECK-OUT

12:00 PM

Late Check out Available
Accessibility
Service animals allowed
10 Room(s) with Accessibility Standards
Parking
Guest Reviews
Rated

3.7

out of

5

 by

828

reviewers.
Rated

1.0

out of

5.0
 by
Cooljay1969
Would not recommend
The front desk staff told us they would call our cell phone to let us know if our room was ready early. We noticed they were letting other customers check-in early, but we never received our phone call. We had trouble with the wireless internet not working on our wireless devices. We ended up calling a customer service number from our hotel room to get the wireless internet to work on one of the wireless devices. We were charged for the convenience of a 1-877 number. Also, our keycards would sporatically stop working. We had to visit the front desk 5 times to get our keycards recalibrated. The front desk staff was not particularly apologetic or considerate. The pros were that it was right near Bourbon Street and that the room and beds were fairly comfortable.
September 9, 2014
Rated

1.0

out of

5.0
 by
AIALA Conference Attendee
I guess you get what you pay for...
I stayed at this hotel as it was the location of a conference I was attending. The group rate was good, so we stayed here despite the previous reviews. The guest room was hot, humid and smelled of mildew upon arrival. Once the staff was notified, the temperature in my room did not dip below 62 degrees even though the thermostat was set on 68-70. After notification, the staff apologized, however said that there was nothing more that they could do. I asked for another room, and they said that there were no more available... Based on this experience, I will not be staying at this particular hotel again, however I might consider another Crowne Plaza property elsewhere.
September 9, 2014
Rated

5.0

out of

5.0
 by
volgrad2002
I'm a hotel snob and this place was fab!
Clean room, nice staff, excellent location! I have nothing bad to say about my recent stay!
September 8, 2014
Rated

5.0

out of

5.0
 by
holly o
Excellent stay!
My husband and I were celebrating a milestone anniversary and enjoyed a wonderful experience at the Astor Crowne Plaza in the French Quarter in New Orleans. The staff including, Nina, Pat, and Monique at the front desk, and Travis at bell desk, were wonderfully helpful and took great care of us. The Bourbon House restaurant was a real treat, and the maids were especially friendly and helpful. We always enjoy our visits to New Orleans and we shall Consider the Astor Crowne Plaza to be our hotel of choice form now on!
September 7, 2014
Rated

3.0

out of

5.0
 by
Jason in Fl
Affordable stay on Bourbon, just don't plan on sleeping well
Good hotel with a good price for the weekend. The hotel itself was beautiful. The room however was a bit run down, bed was stiff as a board, and the room walls, pictures and carpet were really stained and dirty. Beside the uncomfortable beds, the biggest frustration was the door key cards kept losing their code. Almost daily had to have the keys recoded.
September 5, 2014
Rated

1.0

out of

5.0
 by
WyoTechman
charges on my credit card
We used our points for 2 rooms over the labor day week end, but still charged for the room on our credit card. I have been trying to talk to someone since Tuesday, this in now Friday.
September 5, 2014
Rated

5.0

out of

5.0
 by
jrl-joyce
Great Location in NOLA French Qtr.
I HIGHLY Recommend this hotel for the completeness of its location, food, nearby great music / food / attractions within walking distance, the great room size
September 5, 2014
Rated

2.0

out of

5.0
 by
goslice
Not up to standards
Front desk staff not attentive and has poor attitude. One of the elevators didn't work, used stairs most of the time. Room AC stuck on all the time regardless of setting. Hair dryer in room did not work. Maid didn't leave full compliment of towels. Crowded sink in rest room. Ice maker didn't work on our floor. Kept having to have room key reprogrammed.
September 5, 2014
Rated

4.0

out of

5.0
 by
Fernando R
Great staff and perfect location, but disappointing beds.
This hotel is perfectly located for anyone wanting to explore both the French Quarter and downtown. I would definitely recommend this location to anyone visiting New Orleans. The lobby and public spaces were always clean and very nice! The staff was always attentive and friendly. The outdoor pool area is perfect on a hot and sunny day! It's located on the third floor deck and has great views of downtown and the French Quarter. My only complaint is that the bed mattresses are horrible! They felt like new dorm mattresses: cheap and rock hard. I have an old injury on my rib cage that I hadn't felt in months and this bed woke it every night. I would still recommend this hotel to friends, based on location and friendly staff, but I'll warn them not to expect Crowne Plaza quality unless the hotel gets new beds.
September 5, 2014
Rated

5.0

out of

5.0
 by
Ron48552
Excellent Location
Great locaton to explore the French Quarter. Hotel was very busy and the service from hotel staff very good. Rooms were quiet and clean. No problems or complaints with this hotel.
September 5, 2014
Rated

5.0

out of

5.0
 by
HondoRover
Comfortable Stay
I was a little apprehensive after reading a few reviews about the hotel. But, I didn't experience any true negatives during my stay. I did drive so you have to valet park if you use the hotel services. There is no self-parking garage/facility at the hotel. I felt a little more comfortable leaving it with them, rather than parking elsewhere in the city. It was expensive parking, but no more, and in fact, a little less expensive than other hotels nearby. There were no delays in dropping off my vehicle or picking it up at the end of my stay, and it was a holiday weekend. Pleasantly surprised, as I suspected more of a wait. The wait to check in was a little long (again Holiday weekend Friday check-in) and it's not a very efficient space for the front counter with any sort of line of waiting guests. The pathway through the hotel is through the line waiting to check in, so it's a bit congested. Every other time I was in the lobby, or went to the front desk for anything, assistance was immediate. My bed was new, I believe, so very nice and comfortable.
September 4, 2014
Rated

4.0

out of

5.0
 by
JEFFMC0903
Great stay for my 26th
I got 2 rooms for 8 people, but also had 9 others staying in other places around NOLA. It was great because we were right off Bourbon, and our room had such a great atmosphere to it. Right around from Crystal's (late night munchies). Definitely use the concierge! Best recommendations, and they can make reservations at places that don't usually take reservations
September 4, 2014
Rated

4.0

out of

5.0
 by
bmeche
Great Place to Stay
Only complaint was the noise level outside the room. mainly from the bathroom from the room next too us.
September 4, 2014
Rated

5.0

out of

5.0
 by
Jackiedee
Nice surprise!
As far as hotels in the French Quarter, this hotel wins for LOCATION! Very nice experience, friendly staff, large room was a surprise after reading other reviews! Lobby/restaurant very elegant! Overall pleasant stay. I would recommend this hotel to other guests visiting NOLA!
September 3, 2014
Rated

3.0

out of

5.0
 by
feager12
No Wi Fi
No Wi Vi for my entire visit. The room service was inadequate . The portion was too small for the price. The wait person was very nice which was a plus.
September 2, 2014
Rated

2.0

out of

5.0
 by
BobP69
Housekeeping
Good Hotel in general just let down by very poor housekeeping staff.
September 2, 2014
Rated

4.0

out of

5.0
 by
Primmy
Thank you a lovely large room with a view.
We were disappointed there was no frig in the room. The air con was far too cold in the foyer and restaurant, I was freezing the whole time and my husband and I both got colds.
August 30, 2014
Rated

5.0

out of

5.0
 by
Mamica
Clean hotel/Friendly Staff/Great Location
We stayed at this hotel and booked at the last minute. I have to say that I would definitely stay here again. Although the valet parking took a little longer than usual, it was worth it for the peace of mind, as we were moving our daughter in to her dorm and had a car load of her junk. The location can't be beat and it was fun to go out onto the balcony and watch the activity of Bourbon Street below. The adjacent restaurant is great. I'd eaten there before, not knowing they were connected to the hotel. Overall it was a great hotel... clean, convenient, friendly. I will definitely stay here again!
August 28, 2014
Rated

4.0

out of

5.0
 by
jaxx13
Great place to be
Wonderful location, great concierge service, really good food. Rooms were good; a little old and could be cleaned up a little better, but you are, after all in an old hotel. I would stay here again.
August 27, 2014
Rated

4.0

out of

5.0
 by
Robert3012
Good Location and Quite
The Hotel proper is very good. I have stayed there a number of times over the last 10 years. Recent changes are dubious, the bar area is run by another company and there are issues with hours open, etc. The hotel doesn't have its own restaurant, they are connected to Brennan's Bourbon House Seafood Restaurant which can cause issues on peak days such as Mard-Gras and Saint's home game nights. Even with advanced reservations you may wait a little for seating.
August 27, 2014
Rated

3.0

out of

5.0
 by
thumper1971
comfortable bed
the bed was comfortable. The A/C would not get cool enough.
August 27, 2014
Rated

3.0

out of

5.0
 by
dblb
magestic hotel and confusing hallways
The hotel was beautiful, historical and a memorable experience. Loved the location and didn't love the loud guest that frequent this property...but hey its NOLA.
August 27, 2014
Rated

4.0

out of

5.0
 by
kiwi 152
New Orleans
The best location. Loved the age of the hotel, perhaps not the best but atmosphere is important to me and that is what I loved about the place
August 27, 2014
Rated

5.0

out of

5.0
 by
GPLU
Good hotel with friendly staff
I liked the hotel! Wonderful location with friendly staff. I had a good time staying in this hotel. The only thing was that the swimming pool became unavailable the 2nd day we stayed there. But overall it was a great experience.
August 25, 2014
Rated

5.0

out of

5.0
 by
Menchu
A Charming Place
A charming place in a great location. Staff are courteous, friendly and warm. I also like the option that I can leave my luggage for a few hours after I checked out. There is a deadline though, but that is fine.
August 23, 2014
Rated

5.0

out of

5.0
 by
Greybear
Crown Plaze review August 2014
Stay was very pleasant; staff was friendly and helpful. Room seemed to have lots of dust under the table
August 22, 2014
Rated

1.0

out of

5.0
 by
TJD1
put us in wrong room/did not honor their commitment
we arrived early on 7-26 , had our bags check in bell men. When we check into our rooms at 1000pm, we arrived on the 12th floor and was opening the door to our room, there were screams and a few young ladies were already in the room. We had to back downstairs and was given a new room and was told we were going to get a $50 CREDIT on our bill. When we checked out, we had to tell them the same story again, because the night before it was not added to our bill. A few days later, my credit card statement had not shown the $50 CREDIT. I Called the Accounting department and she said there she could do, I would have to talk to a Manager.....left message , still waiting on his or her call. will not stay here again, because they do not live up to their commitments and they put it on the wrong credit card, it was not to one I gave them, it was one already on file. plus our company has annual meetings in New Orleans in January and this will not be one that is recommended
August 21, 2014
Rated

4.0

out of

5.0
 by
nsinglet
The Right Spot
Excellent walking location to anywhere you would like to go in the Quarter.
August 21, 2014
Rated

5.0

out of

5.0
 by
ChattiPatti
Extremely Comfortable Bed and Staff is extremely Nice!
The location is EXCELLENT and the staff is extremely friendly and knowledgeable of the area and very kind people! The bed was so comfortable I wanted to take it home!
August 21, 2014
Rated

5.0

out of

5.0
 by
pam3003
Best Place to stay while in NOLA
Great staff, from the GSR's to the front desk, and kudos to the amazing housekeeping staff.
August 21, 2014