Skip Navigation
English
|
|
|
|

Sign In

Book online or call: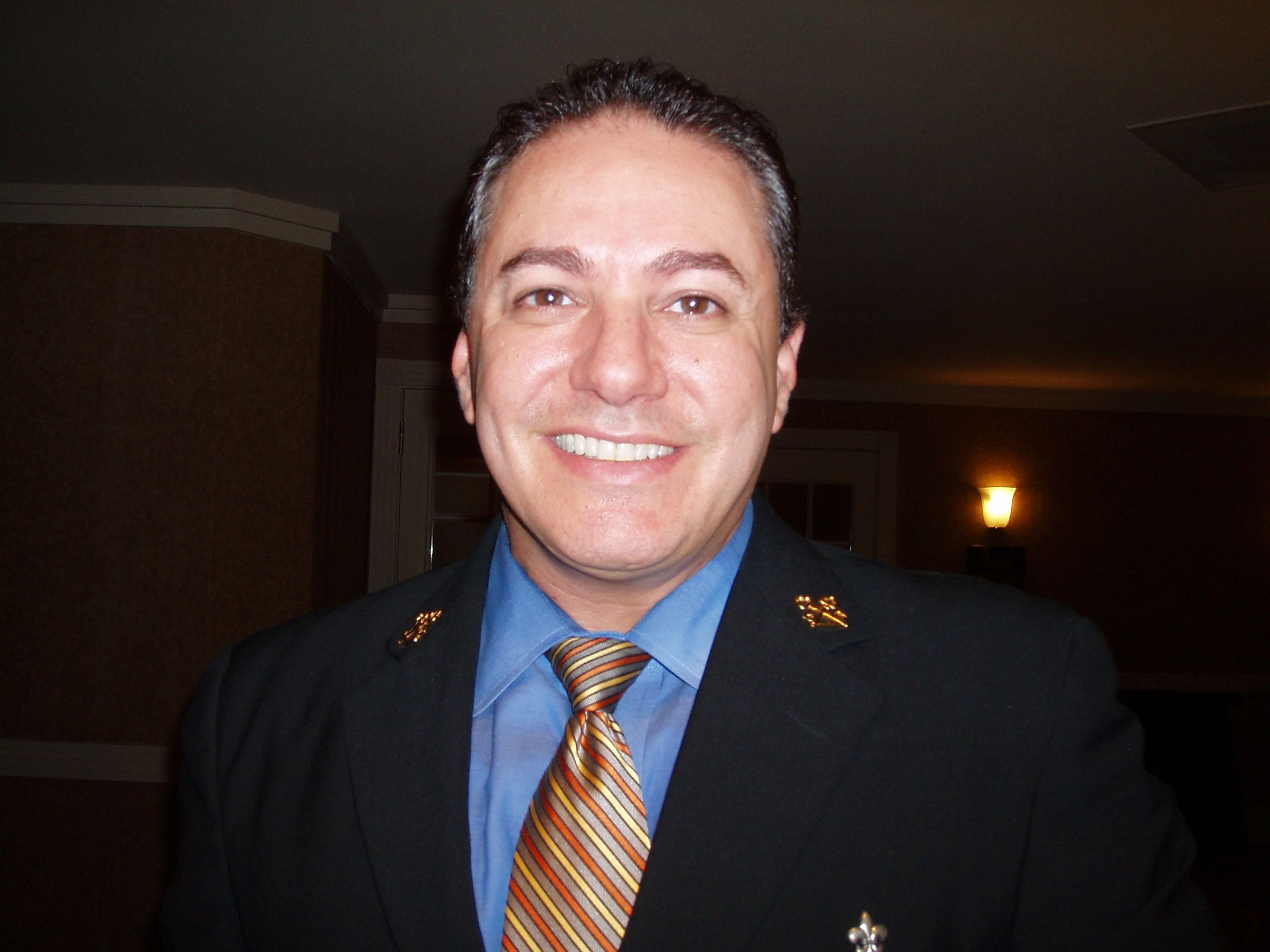 Insider Tips
LOCAL CULTURE
Clothing
Summer in New Orleans can be very hot and humid. We suggest light colored clothes, comfortable shoes and rain gear for those cooling afternoon thundershowers.
CONTEMPORARY LUXURY HOTEL IN NEW ORLEAN'S FRENCH QUARTER
Situated just two blocks from the historic French Quarter, six blocks from the river and front row for Mardis Gras, this luxury hotel in New Orleans is coveted for its location and Four-Diamond status. In the heart of the business district, the hotel is convenient for executives and leisure breaks. From fine, alfresco dining to stunning views from the 15th floor outdoor pool, this contemporary gem is perfectly appointed to explore the best New Orleans has to offer.
HOTEL HIGHLIGHTS
Restaurant & Lounges

Veranda Restaurant - Offering Breakfast, Lunch and Dinner. Ask about our daily lunch specials and homemade soups. The fresh pastries are made dai...

Amenities & Services

Our top-floor fitness centre features cardiovascular and weight equipment and complimentary fresh fruit. The pool overlooking the city offers food ...

SPECIAL PACKAGES

There's always something special happening at an InterContinental hotel. Whether you are looking for a fun-filled getaway or a place to host your n...
New Orleans
444 St Charles Ave
New Orleans , LA , 70130
United States
Front Desk +1-504-5255566
Languages spoken by staff
German, English, Spanish, Hindi, Croatian, Romanian, Tagalog, Turkish
Pet Policy
The InterContinental New Orleans is pet friendly. The maximum weight of the pet cannot exceed 40 pounds and a maximum of 2 pets per room. Pets cannot be left unattended in the room. A pet waiver will be required to be signed. Deposit is non refundable.
Pet Deposit $150.00 per stay
CHECK-IN

4:00 PM

CHECK-OUT

12:00 PM

Late Check out Available
Accessibility
Service animals allowed
10 Room(s) with Accessibility Standards
Parking
Guest Reviews
Rated

3.7

out of

5

 by

789

reviewers.
Rated

5.0

out of

5.0
Crowne Plaza and Red Dress Run Aug. 2014
Very nice and courteous staff. There was a big crowd in town for Red Dress Run and the hotel was fully booked for the event. It was a lively bunch but the staff took it all in stride. The bed is a little hard for my taste but I have a memory foam mattress so I really like soft beds. Overall, it was a pleasant stay. Thanks.
August 12, 2014
Rated

5.0

out of

5.0
 by
Redskins64
Great Hotel
Great place to stay for leisure or business. Staff was excellent. Easy to get around and see New Orleans.
August 11, 2014
Rated

3.0

out of

5.0
 by
neek2401
Hotel Service
My overall experience was ok at this particular hotel. However, at some point during my stay, the front desk staff was not as polite and attentive. I requested a refrigerator when making my initial reservations and 2xs actually during my stay at the hotel and never received it. The toilet seat in my room was broken (not bolted down securely) and never was fixed during my stay even though I put in a request to the front desk. The check-in lines were extremely long and rooms were not ready during check-in at 4pm. The ballrooms where the conference was held (Grandball Rooms A-D and the Aster Galleries) were extremely cold to the point of making the attendees uncomfortable. The valet service was long at times as well. It appeared that the facility was understaffed during my stay even though a statewide convention was being held there. One aspect of the hotel that I did like was the bell service. They were very attentive and worked fast to accommodate my needs. Also the staff at the Dickie Brennan Restaurant was great as well!!!
August 11, 2014
Rated

5.0

out of

5.0
 by
Reenie from Louisiana
My stay in New Orleans
I stayed at the Crowne Plaza in New Orleans for a convention. I was well pleased with everything. The staff, services, etc. Great visit!!!
August 9, 2014
Rated

5.0

out of

5.0
 by
Ben B
Great Service and Great Rooms
The Crowne Plaza hotel is more than I expected. Excellent service and rooms. Sleep like a baby. The hotel is in a great location in the French Quarter and Bourbon street.
August 9, 2014
Rated

1.0

out of

5.0
 by
Aggravated guest
Not good experience
Hotel parking (valet) was a nightmare. Check-in line was unbelievably long for four hours. They didn't even come one day to clean room. Room service was terrible. Held on for 10 mins to place order and finally hung up and called back. Took over an hour to arrive when told 35 mins or less. My keys stopped working every evening and had to go have them reprogrammed daily. No gift shop or place to get coffee or food, except a restaurant for a full meal. Never again will I stay there. I waited over 45 mins for my car in valet the day I left. Had discounted rate for parking through our conference, but charged full price so I had to wait in line AGAIN to have that fixed. Unbelievably POOR experience!!
August 9, 2014
Rated

3.0

out of

5.0
 by
Jeffg123
Will not stay again
Room was not what I expect from Crowne Plaza. AC couldn't be adjusted, door lock hanging by one screw, hot faucet in bathroom broken. Staff very unfriendly!! I've stayed in much nicer for much less in area. Will not stay at this property again
August 9, 2014
Rated

2.0

out of

5.0
problems and some solutions and enduring problems
The toilet overflowed but it was fixed quickly by a plumber and a male house keeper who got on his hands and knees and cleaned the floor with towels so he would not wake the other guests with a water vacuum. Excellent. Also Eric the car parker took excellent care of my wife who needed the car parked. However ALL was not that good. We went out to dinner with a friend and brought the car back. Both my wife and friend had to search for 10 minutes and finally found car parkers in a room off the entrance hall, laughing and fooling around [Eric was not with them]. When one finally came to park the car, the young man started SHOUTING at me that I should be in some nonexistent line. Normally I would have called for the manager immediately but my wife was quite tired and so I let it go until now. The young man was a perfect jerk and should be fired but I did not see his name since he was nearly jumping up and down. This gives me pause about recommending the hotel .
August 8, 2014
Rated

5.0

out of

5.0
 by
Mike of America
Event manager
Very happy with my stay. I would utilize this hotel again.
August 8, 2014
Rated

5.0

out of

5.0
 by
Forbiddendelight
Great Stay
I had a great stay with this hotel. I came with a church group of women. I liked the hotel very busy place. The only thing was a musty smell ,but that did't bother us. We bought things to make our room smell good.
August 7, 2014
Rated

5.0

out of

5.0
 by
vcam
Clean rooms and great service
I really enjoyed my stay at this hotel. It is very clean. If you arrive early, and the room is available you are checked in immediately. There is proximity to restaurant , stores and nightlife. Entire family stays are welcome.
August 7, 2014
Rated

2.0

out of

5.0
 by
Bethlaura
Poor customer service and checkin
I requested an early checkin. I know that it is based on availability. The room was not available when I tried to check in...at 4:30pm. There was only 1 staff member at the desk, so we had to stand in line an hour!! After waiting an hour with 2 small children I refused to accept that my room was not ready. So they assigned me a different room. Overall checkin was a very poor experience and I would never stay at this hotel again because of it.
August 7, 2014
Rated

5.0

out of

5.0
 by
Mountain Biker 123
Upgrade
We were upgraded to a suite which was very nice. This is the perfect location in New Orleans.
August 7, 2014
Rated

2.0

out of

5.0
 by
Marty74
Not My Best Experience
This was a disappointing experience. I have stayed at this hotel numerous times in the past and usually enjoy my stay. One of the two rooms I reserved was not ready. I was asked to check on the room later and when I did the young lady at the front desk was rude when I asked her to check on the room.
August 5, 2014
Rated

1.0

out of

5.0
 by
dfaerber
Overcharged for Parking....
Booked room for my sons to stay for my daughter's wedding. Checked in Friday...son parked truck Friday night then took it to wedding Saturday afternoon. He didn't bring truck back to hotel, but we were charged ($76) for two nights of parking....I called and emailed the hotel to have charges reversed, but got no response. It has been over a week, so I guess they are just ignoring me. I'll never stay here again and advise friends who may be going to New Orleans to avoid this place. Can it be that hard to reverse charges for parking? I hope they don't treat all of their guests the way I was treated.
August 5, 2014
Rated

3.0

out of

5.0
 by
Kjack07
Overall Bad Experience
1- The pool was green 2- HORRIBLE front desk service, very unprofessional (even the manager on duty) 3- They charged my credit card twice at check in. 3- Room- Our toilet broke, the air only stayed on 73, keys stopped working, towels were old. 4- Valet parking was a disaster with payment (They called me after check out to figure out their mistake and is still not resolved) 5- Took 3 hours to get correct room type to accommodate all: I made reservations two months in advance for a 2 queen suite to accommodate 6 adults. None were available at check in, but they did not communicate this while checking in. Get to the room to realize it was a King suite (not going to work). Call them, stay on hold for 5 minutes then finally walk down there. They then give me another room. Get to new room to realize it is a regular room with 2 queens?? Why?? Go back down stairs and then they inform me no suites are available... How does that happen? So now we have to split up a big party on 3 different floors. Finally get to our rooms at 6:30 from a 4 o'clock check in. (Not to mention I let them know I was there at 11 am waiting at the green pool for my room). In the meantime, I had to push my 6 o'clock dinner reservations back to 7:30. Thankfully I was able to!!! The front desk was not apologetic at all for their mistakes or for lack of communication. They kept telling me my room was a preference!! I NEEDED a suite to accommodate 6 grown people it was not a preference it was a NEED! Just to throw in- one of the valet drivers was telling me that the hotel has been declining and has been having many complaints. My relaxing birthday weekend was chaotic and stressful and didn't go as planned. THANKS
August 4, 2014
Rated

2.0

out of

5.0
 by
URSAFE
Don't leave things in their care
I needed to keep some freezer bottles frozen for our return trip home. Since the room didn't have a way to do that, I left them with the bellhop who gave me a claim ticket so I could collect them before we left. Well, if I had known it would take more than 45 minutes to find my bottles--which they never did by the time I had to leave to catch my flight, I would NEVER have left them with the staff. I had to buy new freezer bottles when I returned home. NOT a good experience all around with this hotel. Also, I have no idea where the valet parking personnel park the cars, but it must be in another city. The service is ridiculously SLOW.
August 4, 2014
Rated

4.0

out of

5.0
 by
Easy to work with
Different levels of employee integrity
Starting positive. Your front desk personnell are A . They show a level of patience not found easily in your industry. Many different employees displayed this at any given time. Your front line lounge attendants could use some tips in customer service. I understand people can be frustrating but finding ways to be "nice" to folks and trying to improve things like the pace of service would only benefit them. Your valet service needs to be held accountable for there actions. If they are an independent group or contracted out through you this should not be used as a reason for there behavior, but as a reason why this should be an even easier decision to implement accountability measures. Taking customer vehicles for joy rides and/or releasing the wrong vehicles to the wrong customers is theft, plain and simple.
August 4, 2014
Rated

2.0

out of

5.0
 by
Sisters Getaway
Rude staff and room not cleaned
From the minute we checked in through 2 days later when we checked out the front desk staff was rude and uncaring. They seemed annoyed when we asked questions and had a poor attitude toward helping. This was in complete contrast to everyone else we dealt with in your wonderful city. Our room had not been cleaned on our second day when we arrived at 3:00 in the afternoon for a short rest. We left the room again at 4:00 and told the staff that the room hadn't been cleaned but we were leaving again for 1 1/2 hours. Returning again at 5:30, we found the room still hadn't been cleaned. At that time we needed to shower to I called housekeeping for dry towels. No one answered after several tries so I called the front desk. I told the clerk that housekeeping didn't answer but she transferred my call anyway. I called back to the front desk and explained this a second time and she transferred my call again. Housekeeping didn't not answer yet again so I called the desk a third time asking where I could go just to pick up fresh towels and she transferred my call a third time to housekeeping who of course didn't answer! I decided to go down to the front desk in person to try to get towels but luckily I encountered a housekeeper in the hallway and was able to get fresh towels (we would gladly have reused towels but they were still wet from the night before). Upon check out the next day, the clerk never asked how our stay was but we told her anyway and she didn't have the courtesy to respond. This was my fourth trip trip to NOLA but my first and last time staying at the Crowne Plaza. I look forward to returning to your wonderful city but will find another place to stay. By the way. 3 treadmills in the fitness center were broken.
August 3, 2014
Rated

1.0

out of

5.0
 by
techy23
Very Disappointed
Most disappointed in my stay here. No ice on my floor (even after having reported it) for the entire stay. Faulty door lock; was locked out of my room twice. Reported it and was told it was locked because my credit card did not go through, which was completely false. All in all, would not stay here again.
August 3, 2014
Rated

2.0

out of

5.0
 by
Lost Keys
Customer Care and Contact Us Links Don't Work
I stayed in your hotel July 29-July 31. I left my keys in the nightstand in room 402. I have called the hotel multiple times and have left several messages with Lost & Found, but none of my calls have been returned. When I talk to the front desk, they tell me to call back later. These keys include not only my house keys, but also my keys for work. I need them back as soon as possible.
August 2, 2014
Rated

3.0

out of

5.0
 by
petite fleur
Good service and easy access
Good valued stay but the difference in the temperature between inside the hotel and outside is too big. I got sick during my stay because of the fact that it was very cold in the hotel conference rooms and very hot outside. Now it is difficult to regulate the outside temperature but not inside the hotel. To be healthy, the A/C should not be more than 5 degrees of difference between the hot air outside and the air inside a facility. That is how people get sick. I was able to regulate the temperature in the bedroom but every where else in the hotel was extremely cold. Still I was very cold. Also, it would be nice to have extra blankets in the bedroom.
August 1, 2014
Rated

5.0

out of

5.0
 by
Edward19
Great weekend
Very friendly! Right in the middle of everything. Had a great time.
July 30, 2014
Rated

3.0

out of

5.0
 by
mrykaboom
Best quality on Bourbon St.
My stay over all was good enough. We were close to Bourbon St. and had easy access to the on-site event we were attending. I was very impressed with how smoothly the valets kept the very crowded front drive going. The front desk was at times too informal, and somewhat impolite for my standards, but the other staff members in other areas of the hotel were very professional and responsive. Our keys kept deactivating after noon. We didn't keep them near magnets, cell phones, credit cards, etc. I think they just didn't make them for our entire 4 day stay. This was frustrating, but easily remedied. The room was spacious and had a great atmosphere about it. The only noises we heard from the streets was the regular honking from the garage next to us. Not too bad at night, so we could sleep. The towels were... odd... There were old towels mixed with newer ones, so one was rough and wouldn't absorb anything, and another was plush and fine. This happened when we had our towels replaced, too. Weird. Over all, I believe this is the best value for the area, but there were just a few things that would have made me give a higher review. Not a bad place to be for a few days at all.
July 30, 2014
Rated

3.0

out of

5.0
 by
TX YaYa
Hotel Appearance & Service has declined
Apparently there is new mgt or owners. I have been staying at this hotel every July for the past 7 years. They no longer have a conceigne floor or the conceigne room with breakfast, snacks etc. When we arrived around 3:00 p.m. the Crown Plaza had traffic blolcked because it is valet parking only. It took us 1-1/2 hrs to go 3 blocks. All the stores in that area complain about this hotel keeping traffic blocked. The hotel service has drastically declined.On a Monday morning, there was only one clerk at the counter at checkout time. The escalators to the 2nd floor are turned off most the time, and that is where the restroom is located, plus access to the balcony so you can watch the folks on Bourbon Street. Our room, plus other guest I talked with A/C would only set on 72 or 75 deg. The sink stopper was stuck closed, so I crawled under it and pushed the lever in the up position, then had no way to close it again. The safe would not lock, called security and he said I would have to put my items in their safe near the fron desk. Our door also stuck in locked position often, a little WD-40 would be an easy fix. There were never enough employees at the front desk. If I want the service that the Crown used to have, I am going to have to find anotther place in New Orleanse for next July..
July 29, 2014
Rated

5.0

out of

5.0
 by
LJK3
Excellant
From check in to check out; an excallant experience. The staff was very accommodating . Will plan my next trip including Crown Plaza New Orleans.
July 29, 2014
Rated

5.0

out of

5.0
 by
txbms
Easy in the Big E-Z
1. You can't beat the location. 2. Staff is very friendly at all levels 3. Rooms were great size with good views 4. Excellent vibe I can't say enough good things about this property. Troy in Valet and Shenita at the front desk were amazing. Both went well over and above to make sure I had an excellent experience at the Crowne. I travel to NOLA often for business and will make the Crowne my staple stop when in town.
July 28, 2014
Rated

3.0

out of

5.0
 by
bucketlist Hill
Good Location
This was our last stop after visiting Niagara Falls. My 80yr old parents and I came to this hotel because of its location. I wanted them to stay in a 4star diamond hotel. I am a frequent traveler and stay in IHG hotels at least twice a week. This hotel fell below the standards of IHG standards. The staff was friendly and helpful but the cleaning staff left a lot to be desired. Upon arriving the 1st night there was no coffee in our room and few toiletries. The following evening we arrived at 8pm to find our trash had not been emptied from the night before, the dirty towels had also not been removed, again,no coffee, toiletries or fresh towels. Our TV was left on with the volume turned high and our room was set at 78 degrees. All this is unusual for an IHG hotel. Location was good but there were a lot of homeless peering into the restaurant windows, which made us feel guilty about our lovely meal.
July 27, 2014
Rated

3.0

out of

5.0
 by
Simidele6
Great location
Great location and friendly staff. The sink in our bathroom was cracked and the stopper did not function. My friend's tablet was taken from our room (we neglected to place it in the safe). The staff were helpful, but we did not recover her stolen property.
July 26, 2014
Rated

4.0

out of

5.0
 by
kazoobee425
Housekeeping
During our stay, there was one day that housekeeping did not come to clean our room. We called to inform the front desk and manager. When we finally had someone to come clean up the bathroom and provide fresh towels/rags it was 9pm.
July 26, 2014