Skip Navigation
English
|
|
|
|

Sign In

Book online or call: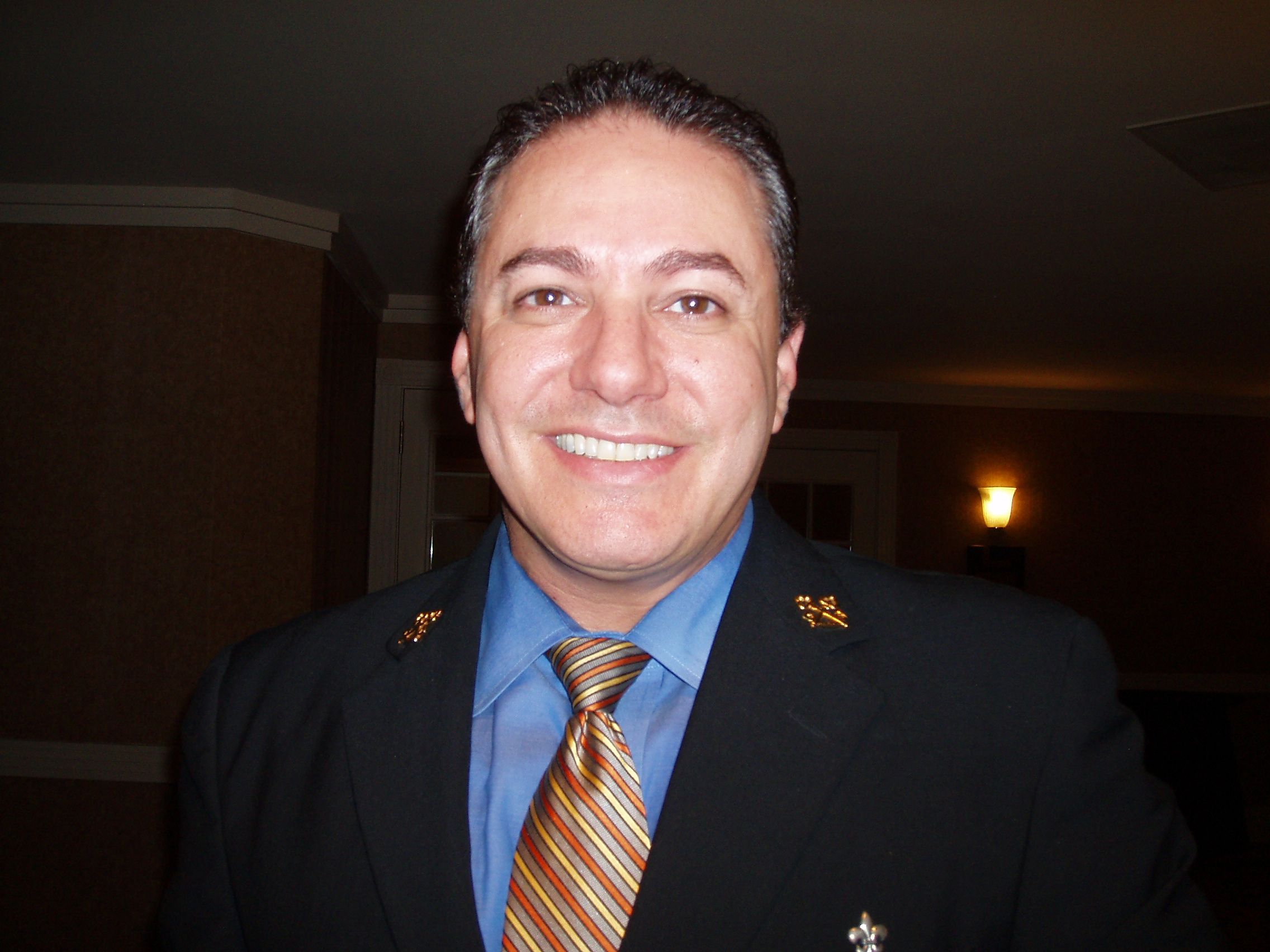 Insider Tips
LOCAL CULTURE
Clothing
Summer in New Orleans can be very hot and humid. We suggest light colored clothes, comfortable shoes and rain gear for those cooling afternoon thundershowers.
CONTEMPORARY LUXURY HOTEL IN NEW ORLEAN'S FRENCH QUARTER
Situated just two blocks from the historic French Quarter, six blocks from the river and front row for Mardis Gras, this luxury hotel in New Orleans is coveted for its location and Four-Diamond status. In the heart of the business district, the hotel is convenient for executives and leisure breaks. From fine, alfresco dining to stunning views from the 15th floor outdoor pool, this contemporary gem is perfectly appointed to explore the best New Orleans has to offer.
HOTEL HIGHLIGHTS
Restaurant & Lounges

Veranda Restaurant - Offering Breakfast, Lunch and Dinner. Ask about our daily lunch specials and homemade soups. The fresh pastries are made dai...

Amenities & Services

Our top-floor fitness centre features cardiovascular and weight equipment and complimentary fresh fruit. The pool overlooking the city offers food ...

SPECIAL PACKAGES

There's always something special happening at an InterContinental hotel. Whether you are looking for a fun-filled getaway or a place to host your n...
InterContinental New Orleans
444 St Charles Ave

New Orleans

,

LA

,

70130

United States

Front Desk

+1-504-5255566
Languages spoken by staff
German, English, Spanish, Hindi, Croatian, Romanian, Tagalog, Turkish
Pet Policy
The InterContinental New Orleans is pet friendly. The maximum weight of the pet cannot exceed 40 pounds and a maximum of 2 pets per room. Pets cannot be left unattended in the room. A pet waiver will be required to be signed. Deposit is non refundable.
Pet Deposit $150.00 per stay
CHECK-IN

4:00 PM

CHECK-OUT

12:00 PM

Late Check out Available
Accessibility
Service animals allowed
10 Room(s) with Accessibility Standards
Parking
Guest Reviews
Rated

3.7

out of

5

 by

923

reviewers.
Rated

4.0

out of

5.0
 by
bmp219714
Comfortable bed and great service.
Good base for visit to French Quarters and convention center. Updates to my guest room would improve the visit. Could hear the Canal street traffic.
November 13, 2014
Rated

4.0

out of

5.0
 by
nbobbp299
Maid Service Poor
Whoever the Housekeeper was for our room did not clean the room. She left trash, cups, towels etc in the room. It appeared he /she came in and made the bed and walk out.
November 13, 2014
Rated

3.0

out of

5.0
 by
DavidinAlbany
Wish I took photos...
I always thought the Crowne Plaza meant slightly upscale, but I was terribly disappointed with the lack of attention to room maintenance and cleanliness. While the room had a fantastic bed, pillows, a real adjustable task chair for the desk and plenty of closet space, it was overshadowed by several things. Specifically; stained carpeting, a broken drawer in the dresser, accumulation of dust/dirt in the corners of the room, the bath counter missing grout (looks dirty) and the outside of the toilet appearing dirty or has not been wiped down recently. The wi-fi was challenging and the company providing the help desk left me on hold for a long time and ultimately disconnected my call. I gave up. While the hotel does not have its own restaurant, the one off of the lobby offered a great dinner experience but its best to make a reservation long in advance. The food was superior in every way and the service was highly attentive. For breakfast they offer a limited menu that was good quality, but may not appeal to everyone.
November 13, 2014
Rated

2.0

out of

5.0
 by
AuntieK
Do not recommend
The lobby of his hotel is nice, leading one to believe the rooms are as well. That is not the case. After three tries, we were finally given the type of troom we reserved. The first room was literally under construction. Furniture is well-worn; barely adequate. Staff was not friendly and seemed unphased when we told them our rooms were inhabitable. No apologies. Was with a large group and almost everyone needed to change rooms from their original assignments. Even the restaurant host was rude...
November 12, 2014
Rated

5.0

out of

5.0
 by
jgwill
Great place to stay---REALLY
I just want to start out by letting the other reviewers know their horror stories had me stressed out to the point of tears believing I had booked a horrible, nasty hotel with the worst staff ever. Wasn't I surprised to walk into the beautiful lobby area decorated for Christmas and receive huge smiles at 10am from the front desk staff. They kindly told me my room was guaranteed by 4pm, but the bell desk would take care of our bags while we explored. They also promised to call me on my cell when the room was ready...which they did....at NOON. We stayed on the 14th floor and faced Bourbon Street. If you stood quietly close to the window late at night you could hear faint noises of music and partying. Further into the room---it was silent. Our room was perfectly clean and comfortable, albeit a little chilly, but I'm sure we could've asked for extra blankets if needed. We laughed at the elevators because there was one open for us every time we entered the hotel---so many hotels you have to wait 5 minutes for one. The location was fantastic. It's right at the corner of Bourbon and Canal so you can catch any of the streetcars right outside your door or walk to just about anywhere. One night, our keys didn't work, but the front desk remedied it immediately and brought them up to us with a smile and apology instead of making us run downstairs. The bar/restaurant at the hotel was top notch and also offered fantastic service. It seems to me that overall, customers are hard on hotels in New Orleans. There's people spilling drinks and dropping things, etc. So, I would assume it's hard to keep up with every single repair when you're spending so much time with the minor things. My advice, book this hotel with confidence that it's a very nice place to stay at a reasonable rate. No, it's not you're over-the-top ritzy place, but expect to pay twice to three times as much if that's what you require.
November 12, 2014
Rated

2.0

out of

5.0
 by
Bham64
Overall way below average
The room was worn out, from the holes in the carpet, to the mirror dangling from the wall. Even the bed felt old. The red chair in the corner was so filthy I would not sit on it. Customer service was okay, however I had requested to change rooms and was told that someone would call me "in a few minutes". After one hour, I called the front desk and they said there were no open rooms, however the front desk person said they would call me the next morning and move me to another room. Guess what, nobody called on day 2 either. Day 3, the hot water system broke down, so I had a cold shower. Overall, I would never recommend this hotel to anyone. I did speak with a hotel manager who refunded a very small portion of my hotel bill, however if I could go back in time, I would never have stayed here.
November 12, 2014
Rated

4.0

out of

5.0
 by
DIMITRIS 2
comfortable beds, fake staff smiles, needs cleaner premises
all said on the review title..... and I do not like that I must write at least 50 characters for this field.
November 11, 2014
Rated

3.0

out of

5.0
 by
Franck W
Great hotel in center New Orleans (party), but not great for business traveler
I was traveling to New Orleans for business. I needed to make skype conf call overseas with a lot of time difference. I lost internet during the night. The system that checks your identity and room number did not want to let me reconnect. I ended up finishing the conf call without video, and with my cell. I also needed a cab around 4h30 in the morning. I called front desk at 4 am and did not get any answer after letting it ring for a minute at least. Hopefully cabs were waiting along curbside at all time. Personnel at front desk, and everywhere were always very polite, even when I complained. They apologized when I checked out, but it did not help me. This hotel is in center of french quarter almost. Good for partying, There was party all night long. and even if people were going to bed when I woke up, I still have a good night sleep without too much outside noise. I guess it is very difficult to match business people needs with partying peoples... But Crowne plaza should not encounter any technical problem I experienced, as a lower class hotel would...
November 10, 2014
Rated

5.0

out of

5.0
 by
JFleck
Wonderful Trip
The staff at the property was very friendly and attentive. I was here for a conference and the food provided was better than at most meeting facilities. I would definitely consider staying at this property again. It is located on the corner of Canal and Bourbon Street so the people hanging around outside the hotel were questionable at times, but the valet and bell staff were always around so I never really felt unsafe. It can also get a bit noisy on the weekends, but overall I had a peaceful stay.
November 10, 2014
Rated

4.0

out of

5.0
 by
Uskusa
Great place and location!
If the pool would have been heated it would have been even better. Still recommendable.
November 9, 2014
Rated

3.0

out of

5.0
 by
PM0118
Nice room / experience, but cleaning service failed.
Very nice room, bed. Bath not so nice: Shower Rod broken, Sink drained slowly. Cleaning Service Horrible. Had to repeatedly ask staff to clean room and it still got cleaned only 4 times of a 6-night stay.
November 8, 2014
Rated

3.0

out of

5.0
 by
Y I Travel
Convenient, but could use an upgrade
I stayed at this property on business travel. I like the convenience of the hotel in the city. Also, the space in the rooms is unmatched by many new hotels. However, the property could use a major upgrade in style and furnishings in the rooms. I understand the preservation of an era, however, the rate, name and status that this property carries would be well-served if they showed the building more love and attention and brought it up to standard. At this time, there are definitely other hotels I would select before returning here.
November 7, 2014
Rated

2.0

out of

5.0
 by
Cruella
Trick or Treat
I stayed over Halloween for 6 nights. The first night I realized the linen on one bed had not been changed and even after notifying the front desk it was never changed during my stay. The best part of my stay at this hotel was the Bell Captain who at the end of my stay still knew my name and made me feel welcome. He was the most helpful person at this hotel. I've stayed at other hotels in the French Quarter from 3 star to 5 star hotels and the staff at this hotel were the least friendly. I am coming back for Mardi Gras and won't be staying here.
November 6, 2014
Rated

5.0

out of

5.0
 by
Brelany02
Comfortable and roomy
Room was great! I'd stay again over and over plus the location was a plus.
November 6, 2014
Rated

5.0

out of

5.0
 by
swilson
Amazing Weekend!
We stayed at your hotel this past weekend. Our son got married on 11/1 and the rehearsal dinner was held at the hotel, along with the reception in the Astor Ballroom! I can't tell you how happy we were with the service we received during the rehearsal dinner, the staff and coordinators were wonderful. The reception was amazing, food outstanding. Everybody was so helpful and made this occasion so memorable. My family came down from New Jersey and they also were happy with the service and accommodations of the hotel. Thank you to everyone who made this weekend so special for us. A special thank you to Lisa who helped me plan and coordinate everything for the rehearsal dinner.
November 6, 2014
Rated

5.0

out of

5.0
 by
TtT409
Stay at the New Orleans French Quarter Crowne Plaza
The overall experience during our stay on a scale of one to ten - was a 17.3; it was that good. Being there on Halloween added to the overall experience and your hotels location at the corner of Burbon Street and Canal Street just added to the fun time for both my wife and myself. 31 October was our anniversary and the atmosphere at your hotel added to making it special for us. I will for sure recommend your facility to any who ask me where to hang their hat while in New Orleans.
November 6, 2014
Rated

1.0

out of

5.0
 by
Barbara V
Poor service
Never again. My husband and I were very disappointed with the hotel amenities and service. The hair dryer and room telephone never worked and after 3-4 requests a dryer was furnished. The coffee (in the bathroom) was hit or miss on replacing what was used. The cups were too tall to fit under the dispenser, we naturally we made a bit of a mess. Shampoo and conditioner along with 2 bars of soap were the only items furnished, but never replaced. On the 3rd day, after a long day sightseeing, we returned to our room to find we had no towels, soap, or toilet paper. We had to call 2-3 times (using my cell phone as the room phone was never addressed) we were furnished with those necessities. There was no bathroom in/off the lobby, but one had to go through the dining room to use it. But, when the dining room closed, it was gated off, so you had to hope that nature did not make a demand until you were able to get into your room after a night on the town. Can't say I will use this hotel chain again, and if asked would highly recommend against it to any of our friends.
November 6, 2014
Rated

2.0

out of

5.0
 by
dabigsnake
Not much good
There was just an attitude of poor service and caring from the get go. Took way too long to check in, w only one person handling checkin on a Friday afternoon? Room was not up to quality standards for a premium hotel. Dresser drawer broken, tub looks like it needs refinishing, rusty cracks...yuk. Next day we leave our room at 10;30 am, come back at 4PM, no clean up. Asked first maid in the hall if she could do ours next....."sorry I only do check outs, see her" I go down a few doors to the next maid, she speaks no english, and just looks like I'm invisible. first maid tells me to call desk. I do, I explain my issue (we want to rest up/nap, but?) she calls me back to tell me that a manager will contact me. finally as we are fading off a manager knocks on the door. Me- just give me some new towels.....done.
November 6, 2014
Rated

3.0

out of

5.0
 by
RJS2014
Average room
The room was actually a little loud, being on the 4th floor on Canal street. Almost seemed like the window was open. Hard to keep the room dark, too... Front desk service was outstanding, but I gave the service an overall poor because of the lack of mid-day room refresh. One day, I was in the room trying to sleep, door was locked, etc. and the service woman knocked and came in. She apologized for waking me and I asked her tom come back in 20-30 minutes She actually said "I can't do that." and proceeded to come into the room anyway... And I was in bed. Couldn't even be bothered to complain to the front desk as I thought this was so crazy. But solid hotel. Convenient to all.
November 6, 2014
Rated

5.0

out of

5.0
 by
NOLAFOREVER
The Crowne Plaza is The Big Easy
I am at home in this hotel the minute I arrive. The location could not be better; it is so easy just to pop out the door and begin exporing the French Quarter. There is always a lively ambience in the lobby, everyone is there to have a good time, whether it be at a convention or for a vacation. I am a regular and I appreciate being welcomed by familiar staff members. I brought my daughter, grandaughter and friend on this visit and they were impressed by all of it. I will be back!
November 6, 2014
Rated

1.0

out of

5.0
 by
jeff3669
Status means nothing
I request an early check-in on the app. Never received notification that my rooms was ready. Upon arriving at the hotel around 3:30 I was suprised to learn neither one of my rooms was ready. A freind of mine with only Gold status just checked in before me and his was ready. After a few minutes of waiting and several calls to housekeeping I found out one of my rooms was ready. Was told the key to the other room would be brought up to me but I had to end up going back to the front desk to get the keys. My room was right behind the Elavator and the Elavator made so much noise that it kept waking me and my wife up. I was told that I would receive a free breakfast for two for the issues. When I went to get the free breakfast I was told we couldn't use it in the only resturant on site. When I went to the front desk to ask about getting the breakfast I was told it was only for room service and I shouldn't be receiving it anyway because I hotel didn't do anything wrong. The lady at the front desk seemed very angry and rude that the free breakfast was even put on my room at check-in. Never received the breakfast. There is no longer an executive lounge at this hotel so don't expect anything for free. I will not be staying at this hotel because Platuium status does not mean anything to the hotel and their staff!!
November 6, 2014
Rated

3.0

out of

5.0
 by
gregriv
Great location, service just ok
The location is awesome, right on the corner of Bourbon and Canal. The restaurant, Bourbon House, has very good food. The rooms are old and housekeeping was terrible all days we were there. They were slow, unresponsive or just did a flimsy job of making up/cleaning the room.
November 5, 2014
Rated

3.0

out of

5.0
 by
Bob4711
Met my needs. Great Location.
Excellent bedding. Comfy night sleep. Excellent TV with good HD and channels. The carpeting was Dirty, beyond simple vacuuming. It also had some dark stains. The room was clean except for the carpet. The bathroom was old (worn chrome), good materials showing their age. I had a Problem with the internet but it was supported well and the problem was solved. The Staff forgot to clean our room one day, but the desk sent someone right away when we called at 5pm after returning to the room. There was No view from our room. I could not adjust the room temperature (thermostat appeared to be broken). The room was 68 degrees, which was a little on the cold side, but better cold than hot. The hotel was walking distance to most everything, which was a major plus. Overall I enjoyed my stay, however, I am not sure I would stay here again. The price was a little better than some other nearby properties, so it is still an option, but even so, the price seemed high for the room we got. Overall nothing special, just OK.
November 4, 2014
Rated

5.0

out of

5.0
NOLA Visit at The Crowne
Had an amazing time in an exciting city, and gorgeous hotel. We'll be back :)
November 4, 2014
Rated

4.0

out of

5.0
 by
RocketIII
Nice but...
Very nice hotel but $38 per night to park, too costly. When my room was cleaned I never received more shampoo than was there the day I checked in. The air conditioner never cooled the room below 70 degrees even though I had it set to 65 degrees(the lowest it would allow me to set it) and it was October. Getting your car from Valet always took 15 to 30 min once I was down waiting for it even though I called from my room. I never received my bonus check in points that they said they would give me.
November 4, 2014
Rated

1.0

out of

5.0
 by
HAIR IN TUB SMOKE NO AIR
NOT HAPPY AND NO RESPONSE FROM MANAGEMENT
WE STAYED AT THIS HOTEL THURSDAY 10/30/14 AND THOUGH THE LOCATION WAS GOOD FOR BOURBON STREET, THE STAY WAS NOT GOOD. FIRST, THE ROOM SMELLED OF SMOKE, THE AIR DID NOT WORK AND WHEN WE WERE LEAVING THE NEXT DAY, WE HAD TO CLEAN HAIR OUT OF THE TUB BEFORE WE COULD SHOWER. WE CALLED THE FRONT DESK ABOUT THE SMOKE SMELL, THEN AIR PROBLEM, BUT WAS TOLD THEY COULD NOT MOVE US BECAUSE THEY WERE SOLD OUT. THEN IN THE MORNING WE HAD TO CLEAN THE TUB. WE ASKED FOR A MANAGER TO CONTACT US AND NO ONE HAS EVER CONTACTED US ABOUT THE ISSUES. THE HOTEL WAS VERY EXPENSIVE AND THE STAY WAS ABSOLUTELY AWFUL, THEN TO HAVE NO ONE CONTACT US, I CAN'T BELIEVE IHG GROUP WILL ALLOW THIS TO GO ON.
November 3, 2014
Rated

1.0

out of

5.0
 by
UnhappyTom
Bad Choice
Great location. Very poor facility. Elevators were broken down on multiple days requiring us to use stairs. Lock on room was broken and required fixing. Laundry came back wrinkled. Nice people but the building needs an overhaul. And if you use valet service it could take 30 minutes to get your car.
November 3, 2014
Rated

4.0

out of

5.0
 by
mollygirl13
Would recommend
We were hesitant about the proximity of this hotel being on the corner of Canal & Bourbon Street. We worried about the noise and carryings on that happen on that famed street which is something we are not into at all. We are in our 50's and we just wanted a clean comfortable room that was quiet and conveniently located. Well we were not disappointed - the Crowne Plaza met all of that criteria. The long weekend we visited was quite busy due to a Packers/Saints game so the lobby was quite crowded whenever we entered or departed the hotel - bear in mind this is a very large hotel. But once we got into the elevator and up to our floor all was quiet. Reviews we read when making our hotel selection mentioned long waits for elevators and air conditioning issues. We were happy to say we had neither. When exiting our hotel we avoided Bourbon by walking in the other direction - not an issue at all. The staff was pleasant and our two queen bed room was very clean. We were three women in a room so it was not exactly spacious as it would be if we had a suite but it was fine for the amount of time we spent in our room getting ready. Overall we would recommend this hotel as our experience was a good one and the value was great.
November 1, 2014
Rated

5.0

out of

5.0
 by
JohnVG
A lovely hotel very well located
We were greeted warmly as Platinum members and quickly upgraded to a suite. The suite was lovely, with a large living room and a king- sized bed in the bedroom. The bedroom overlooked the Quarter, but it was very quiet and we slept well. The location was perfect - next to the French Quarter, but also convenient to the trolleys to go to the Garden District and City Park. We did not eat at the hotel - breakfast seemed expensive and we had dinner reservations elsewhere. We will certainly stay again on our next visit to New Orleans.
November 1, 2014
Rated

4.0

out of

5.0
 by
Tami3058
Great concierge
Melissa went the extra mile! Very helpful! Hotel was in a great location, many good restaurants in walking distance and close to the Riverwalk and the outlet mall! Beds were great!
November 1, 2014