Skip Navigation
English
|
|
|
|

Sign In

Book online or call: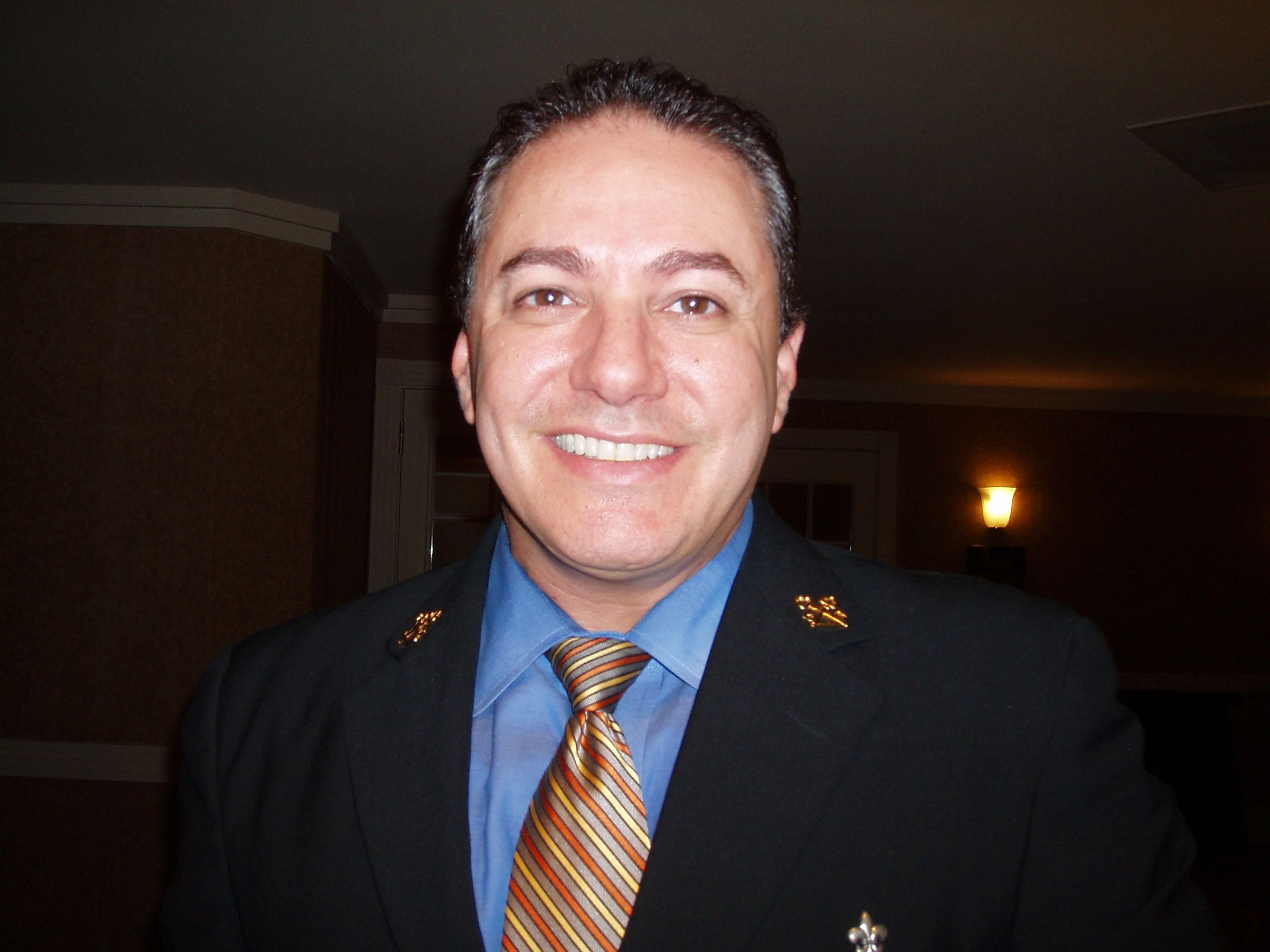 Insider Tips
LOCAL CULTURE
Clothing
Summer in New Orleans can be very hot and humid. We suggest light colored clothes, comfortable shoes and rain gear for those cooling afternoon thundershowers.
CONTEMPORARY LUXURY HOTEL IN NEW ORLEAN'S FRENCH QUARTER
Situated just two blocks from the historic French Quarter, six blocks from the river and front row for Mardis Gras, this luxury hotel in New Orleans is coveted for its location and Four-Diamond status. In the heart of the business district, the hotel is convenient for executives and leisure breaks. From fine, alfresco dining to stunning views from the 15th floor outdoor pool, this contemporary gem is perfectly appointed to explore the best New Orleans has to offer.
HOTEL HIGHLIGHTS
Restaurant & Lounges

Veranda Restaurant - Offering Breakfast, Lunch and Dinner. Ask about our daily lunch specials and homemade soups. The fresh pastries are made dai...

Amenities & Services

Our top-floor fitness centre features cardiovascular and weight equipment and complimentary fresh fruit. The pool overlooking the city offers food ...

SPECIAL PACKAGES

There's always something special happening at an InterContinental hotel. Whether you are looking for a fun-filled getaway or a place to host your n...
New Orleans
444 St Charles Ave
New Orleans , LA , 70130
United States
Front Desk +1-504-5255566
Languages spoken by staff
German, English, Spanish, Hindi, Croatian, Romanian, Tagalog, Turkish
Pet Policy
The InterContinental New Orleans is pet friendly. The maximum weight of the pet cannot exceed 40 pounds and a maximum of 2 pets per room. Pets cannot be left unattended in the room. A pet waiver will be required to be signed. Deposit is non refundable.
Pet Deposit $150.00 per stay
CHECK-IN

4:00 PM

CHECK-OUT

12:00 PM

Late Check out Available
Accessibility
Service animals allowed
10 Room(s) with Accessibility Standards
Parking
Guest Reviews
Rated

3.7

out of

5

 by

803

reviewers.
Rated

3.0

out of

5.0
 by
Passionate1
Great Location, needs upgrades
Great location, big beautiful hotel needs some upgrading in the hotel rooms for the prices they charge.
July 19, 2014
Rated

5.0

out of

5.0
 by
Maritza215
GREAT Location!
My fiance and I had a great experience here; from the customer service at the front desk, to the room service, to the comfort and cleanliness of our room. It was right in the middle of everything and we walked everywhere - no need for a car.
July 18, 2014
Rated

1.0

out of

5.0
 by
Sotas45
Dirty accommodations
The hotel was dirty ... I will never stay at a Crown Plaza agian. Carpet durty, glassware looked like a high school science project, hair in the sink upon arrival, broken fixtures. Worse accommodations since my military experience in VietNam.
July 17, 2014
Rated

5.0

out of

5.0
 by
Ching57
Great customer service.
Top-notch clean and classy hotel. The service was awesome and people very friendly and cordial.
July 17, 2014
Rated

1.0

out of

5.0
 by
schergs
missing items from car
I stayed at this hotel for one night. The room was fine, but you have to use the valet parking. Upon leaving the hotel, I realized that my cellular telephone that I use for music was missing from the car. After calling several times I was told that the parking is separate from the hotel and the hotel is not responsible for any parking issues. They said that someone from that company would call me, and they never did. Unless you are walking, I would not stay in this hotel.
July 17, 2014
Rated

3.0

out of

5.0
 by
Andrea40
Mixed review of service.
This hotel was packed, and put a strain on the service. The bed was comfy, the cleanliness was adequate for me. Others in our convention said they had really dirty rooms. The ice maker on my floor was out of service the entire stay, so I had to go to another floor to get ice. The pool had a sign that said closed due to inclement weather, but people just went ahead and used it anyway. Confusing. The conference meals were OK. I am gluten free, and advised in advance. They seemed to have trouble coming up with the meals at first, but then did find some basically bland food. They served me regular food, and then had to pull it away when I advised of the need for gluten free, kind of tacky service. No real desserts, when I asked for sherbet or ice cream, the response was, that was way over in the kitchen, and no effort was made to accommodate my request. Many times the room was not cleaned until late in the afternoon, after being left available for cleaning starting at 9AM. Location, of course was good. I had a room that did NOT overlook Bourbon street, so it was thankfully quiet. Others complained of noise, etc all night. The restaurant Bourbon House, which I understand is not affiliated with the hotel other than location, had an excellent gluten free catfish with pecans meal!
July 16, 2014
Rated

4.0

out of

5.0
 by
PilotBarbara
My Stay in the noisy city
First of all there are not enough front desk associates way too long to get anyone to help you. The telephone was a disaster, tried calling but it rang at least 50 times NO ONE answered or said please hold. The room key cards are not the best three to four new cards for a 6 day stay. Second of all our room was next to the elevators, all night long there was noise from them coming and going. If one side was shut down for one evening and the other side for the next it would give the guests a chance to get a good night sleep. Thirdly, food served at the banquet was not as advertised. I believe that the fish we got was not grouper at all but some other type of fish NO one at our table ate the fish it all went back to the kitchen Size of fish was good but not the veggies or the other items on the plate. Location was great, bedding was also super and comfortable, We received two small bars of soap, one was so soft on the 4th day we finally got a second. No second on the bath soap which was not very big by the 6th day. Stingy on the amenities. I didn't like the fact that Wifi was only for 24 hours never told to us when we checked in or else I would have used the business office rather than my own computer which I carted for just that purpose. No recognition of ING membership no newspapers, welcome bag etc.
July 16, 2014
Rated

2.0

out of

5.0
 by
Pilot Carolyn
Filthy Room #1227
Having stayed in numerous, incredible Crowne Plazas all over the US, this room was the worst, ever. The bed was four feet off the floor and I am only 5 feet tall. I cold not get into the bed. The floor had not been vacuumed and black ugly mold was everywhere in the bathroom. The faucet was coming out of the wall and the grab bar was not attached. The metal shelves were bent where they had been used a s a grab bar. The carpet was shredded at the bathroom entrance and moldy. Food was ground into the carpet and unknown spots were all over. The room was never made up until early evening and the beds not made. I had to teach the maid how to tuck in a sheet. It took 3-5 phone calls for service each day. The front desk was polite and courteous, but help never came. An assistant manager insulted my roommate, calling her an "old lady" and chided her for wanting a clean room. While the public areas and food were excellent, the rooms were worse than a cheap motel.
July 16, 2014
Rated

5.0

out of

5.0
 by
Jutmog
Beautiful City with Great Hotel Location
Visited the Astor Crown and attended a convention for several days. We found that the hotel was a perfect location to the center to everything fun in NOLA, being right on the corner of Bourbon and Canal St. The Hotel was beautiful inside and out with spacious rooms that were very clean. Only negatives was the valet was constantly backed up, which they need more employees to take care of the guest in a timely manner. Also, the staff at the front desk seemed annoyed when we would go up to ask questions about services or charges on the accounts. A smile would go a long way... Overall, the experience at the hotel was enjoyable and I would definitely return to the city and stay again at the Astor Crown Plaza in NOLA.
July 15, 2014
Rated

4.0

out of

5.0
 by
Dk319
Valet
Sat on Canal street in middle of the road about 15 minutes. Also quiet a wait to get my car out of valet. Its not that the staff weren't working because they were. Just need more of them or a different system.
July 15, 2014
Rated

3.0

out of

5.0
 by
dmartin49er
Lousy Housekeeping
We have no complaints with the front desk staff they were professional and caring at all times. Our bed was super comfortable but our housekeeper was lousy. She would not replenish all the towels daily and on two occasions did not remove our dirty glasses or coffee cups. Neither did she give us clean ones. We were on the 8th floor and one night about 5am there was loud arguing next door that lasted two hours. OMG it was horrible. Did not call to complain because we weren't sure if they would find out who complained. And 3 doors down from our room, room service left dirty dishes in the hallway in front of a room for 3 days. We finally told front desk and they called to have the dirty dishes removed.
July 14, 2014
Rated

3.0

out of

5.0
 by
girlz2014
Essence Festival Weekend 2014 with the girls!
Disappointing at best. The pictures on the internet make this look like an upscale hotel. The first room was dingy and had to be changed. Our bed was not made for 3 out of 4 days. We had to call each day for towels. No room service menu and when inquired about was told someone would bring one...they never did. Not a good value for the price paid for the room. Will not be returning!
July 14, 2014
Rated

4.0

out of

5.0
 by
Perk01
Great time in New Orleeans
This Hotel Is in a great location in the French Quarter, easy access to everything, While I've been to New Orleans numerous times I must admit, The stay here was my best
July 14, 2014
Rated

4.0

out of

5.0
 by
AJAMU
Service
Our stay was very enjoyable. The room was comfortable.The service was good.I would to thank KIM for her help at the desk.I would like to thank the computer service person who was patience in assisting me to log in the internet. The location of the hotel was excellent for our purposes.
July 12, 2014
Rated

2.0

out of

5.0
 by
Humble9
ok
The staff was nice and friendly. But the cleanliness of the room was not at all good. They also ran out of bath towels!!!!
July 11, 2014
Rated

4.0

out of

5.0
 by
SweetestToftheM
Right in the Middle of Everything
My Experience would have been rated 5 stars, however we had issues getting washcloths (marks against Staff & Service). When we would ask for towels, we received bath towels and hand towels. With an event like Essence Music Festival that brings in tens of thousands of people each year, you would think that they would be better prepared (this was the 20th year after all). Other than not receiving the towels in a timely fashion, everything else was great! This is the 2nd time I've stayed here and I've been to NOLA a few times. I also marked Value to be Average. It's not the least expensive hotel and it's definitely not the most expensive in the area. I would likely return if my first choice was not available.
July 11, 2014
Rated

4.0

out of

5.0
 by
Jeja911
Great if you want to be right on Bourbon St.
This hotel is nice and seems well kept. The reason we chose it was because we had stayed here before. It's fantastic if you are looking for a place right off of Bourbon St. But if you want somewhere quiet, do NOT choose this hotel. Unfortunately, you get all the drunks coming back to their rooms really early in the morning. And you hear all the noise from Bourbon and Canal St. Also the mattresses are extremely hard. But other than that, it really is a nice hotel. The staff was really friendly and went out of their way to help. The room was clean and comfortable.
July 11, 2014
Rated

3.0

out of

5.0
 by
WNJack
Disappointed in one area
The hotel was very nice and all amenities were Right on point especially restaurant . I think the staff could have been better prepared for such a large crowd- how do you run out of wash clothes ? ??? Some of the front desk staff customer service need to be polished but that's New Orleans!
July 11, 2014
Rated

3.0

out of

5.0
 by
deidra74
great experience
The room in the Astro tower was great. The space was very large and the bed was very comfortable. I also enjoyed the view from my room.
July 10, 2014
Rated

3.0

out of

5.0
 by
Mary1219
Good location
Our stay here was less than perfect. We had requested a refrigerator in the room when we made our reservation as a member of our party was a diabetic and needed to refrigerate medication. We were told there was no refrigerator available. We were also assigned to a room in which the air conditioner was not working properly. The temperature went up to 80 degrees and did not go below 72. We had four people in our room and when we were all in the room, the temperature seemed to rise so it was most uncomfortable. We got no action on our request to have it checked out until day #5 of our stay and even after they claimed it was fixed, it was still not working properly. The only good thing about our stay was that it was at a very good location--close to the streetcars and far enough from all the noise.
July 10, 2014
Rated

1.0

out of

5.0
 by
Astounding_One
Disappointed
Greetings! As you know I recently stayed at your establishment with a large group. Based upon my previous stay. However, myself and several other guest were completely unhappy. Due to not having running water for close to 4 hours, in which I missed a very IMPORTANT business meeting. Having to be inconvenienced to have to go across to another wing to shower. When I aaked for management I told I would get a call back which I never did. I brought over 40 women with me and was completely embrassed and will NOT recommend this hotel in the future. Regards, Jennifer
July 10, 2014
Rated

2.0

out of

5.0
 by
nichelle
terrible room location
Requested 2 queen beds and they only had a king available. Was not trying to accommodate 2 ladies with 2 beds. They brought up a roll away bed that was uncomfortable. The room that we stayed in 225 had some much noise starting at 4am and did not end till 6 am so, unable to sleep. Unsure if it was trash pickup or deliveries but, it was way to noisy. The cable kept on going out. On our first night be had to call maintenence because of no hot water. The water had to run at least 15 minutes for it to get hot.
July 10, 2014
Rated

1.0

out of

5.0
 by
dannell
Would not stay here again!
The room was not clean. There was hair in the bed. The air condition leaked water on the carpet so our feet/ socks stayed wet and when we complained nothing was accomplished. The coffee cups were dirty. There was not water pressure and even though the sink had very hot water when I went to take a shower I had no hot water?? We could not get in our room and had to have the door fixed. Every time we went to the front desk we had to stand in line forever!
July 10, 2014
Rated

1.0

out of

5.0
 by
Upset Client
Horrible
Horrible experience. I will never come back to this hotel.
July 9, 2014
Rated

4.0

out of

5.0
 by
Diety
The Astor
Overall the hotel was great. The room was clean and a good size. The location was perfect- at the corner of Canal and Bourbon St with a CVS across the street and the trolley at the door. The staff was helpful and patience and made us feel very welcomed. My only criticisms 1) My A/C system wasn't cooling enough and when I called for service they took about 2hrs to come and fix it. 2) I walked passed the same dirty dishes that were left out in the hall by other guest for three days. With that said, I would definitely go back.
July 9, 2014
Rated

5.0

out of

5.0
 by
Tia12
Essence Experience
I loved the location of the hotel and the convenience of being right by Bourbon Street. The hotel is nice and the staff was accommodating. The only thing that can use improvement is the cleaning staff. They are a bit slow to clean the rooms and there was a tray of food across from our room that was there the entire time of our stay of 2 days. Who knows how long it sat there before we arrived. Not a big deal but I have to wonder if they let a tray of food sit out like that how thorough is the cleaning. Overall the hotel was comfortable and we had a great time in New Orleans.
July 9, 2014
Rated

4.0

out of

5.0
 by
marie39
On Bourbon Street
The location of the hotel if one of the best. The attitude of the front desk, less than stellar. If it had not been so late I would have gone elsewhere. The 24 hour room service, rang and rang. I went down to the front desk to see what was happening, she couldn't care less. I guess there is only one person for the whole hotel. The absolutely best service is the valet, if they had the attitude of the front desk I would have left. By far one the best valet service we have encountered. They had the car ready for us at 5am.
July 8, 2014
Rated

4.0

out of

5.0
 by
Ingypoo
First visit to New Orleans
It was a great pleasure to return to NO after 20 years. It was my wife's first time to New Orleans and I had lots to show her. However, I had not considered the fact that time changes everything and that New Orleans had gone through some difficult times. The Hotel room was superb except no tub which I found unusual for a king size suit. The view was great overlooking Canal St. and the trolley system. I was just a bit upset that the bar in the mail lobby served us coffee in paper cups and small seating. Overall, it was a good location for walking the area and very safe. I would recommend this to my close friends traveling to New Orleans and will return again when possible.
July 7, 2014
Rated

4.0

out of

5.0
 by
Kiki0082
Great location!
Awesome location although a bit noisy on a busy Bourbon Street night. Very comfortable beds and spacious rooms. Great value!
July 3, 2014
Rated

2.0

out of

5.0
 by
mzgogins
Comfy bed
To say that this hotel is located @ the corner of the 2 main streets in New Orleans, bourbon & canal st, the room interior is definitely NOT a tourist attraction. Holes in the walls, no vending machines so u have to call room service just for a single bottle of water, which costs $4!!!!!!!! Absolutely ridiculous! Room was also ridiculously small & overpriced. However, the Guest services staff very friendly and the lobby was beautiful & festive.
July 2, 2014