Skip Navigation
English
|
|
|
|

Sign In

Book online or call: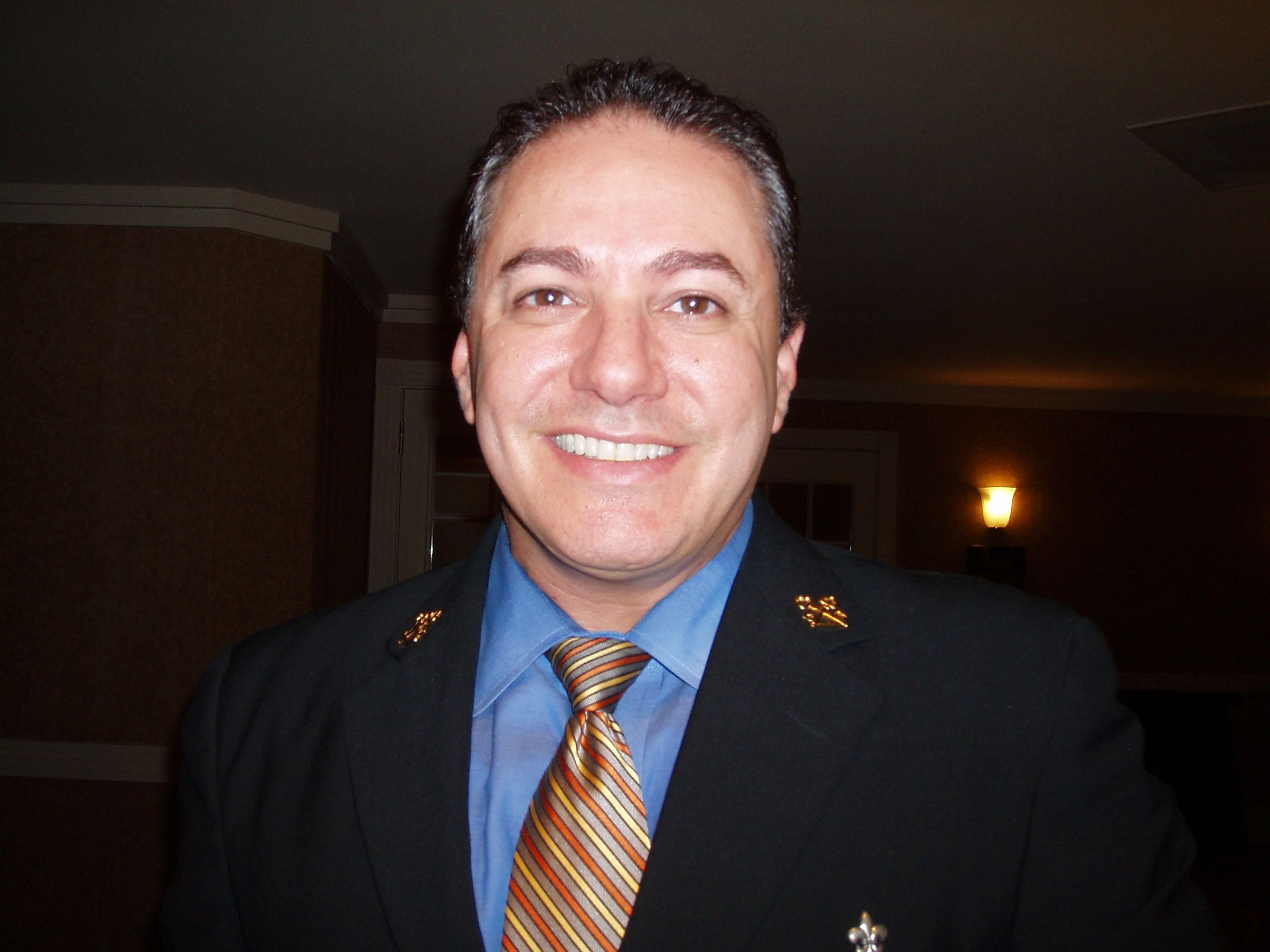 Insider Tips
LOCAL CULTURE
Clothing
Summer in New Orleans can be very hot and humid. We suggest light colored clothes, comfortable shoes and rain gear for those cooling afternoon thundershowers.
CONTEMPORARY LUXURY HOTEL IN NEW ORLEAN'S FRENCH QUARTER
Situated just two blocks from the historic French Quarter, six blocks from the river and front row for Mardis Gras, this luxury hotel in New Orleans is coveted for its location and Four-Diamond status. In the heart of the business district, the hotel is convenient for executives and leisure breaks. From fine, alfresco dining to stunning views from the 15th floor outdoor pool, this contemporary gem is perfectly appointed to explore the best New Orleans has to offer.
HOTEL HIGHLIGHTS
Restaurant & Lounges

Veranda Restaurant - Offering Breakfast, Lunch and Dinner. Ask about our daily lunch specials and homemade soups. The fresh pastries are made dai...

Amenities & Services

Our top-floor fitness centre features cardiovascular and weight equipment and complimentary fresh fruit. The pool overlooking the city offers food ...

SPECIAL PACKAGES

There's always something special happening at an InterContinental hotel. Whether you are looking for a fun-filled getaway or a place to host your n...
New Orleans
444 St Charles Ave

New Orleans

,

LA

,

70130

United States

Front Desk

+1-504-5255566
Languages spoken by staff
German, English, Spanish, Hindi, Croatian, Romanian, Tagalog, Turkish
Pet Policy
The InterContinental New Orleans is pet friendly. The maximum weight of the pet cannot exceed 40 pounds and a maximum of 2 pets per room. Pets cannot be left unattended in the room. A pet waiver will be required to be signed. Deposit is non refundable.
Pet Deposit $150.00 per stay
CHECK-IN

4:00 PM

CHECK-OUT

12:00 PM

Late Check out Available
Accessibility
Service animals allowed
10 Room(s) with Accessibility Standards
Parking
Guest Reviews
Rated

3.7

out of

5

 by

828

reviewers.
Rated

3.0

out of

5.0
 by
petite fleur
Good service and easy access
Good valued stay but the difference in the temperature between inside the hotel and outside is too big. I got sick during my stay because of the fact that it was very cold in the hotel conference rooms and very hot outside. Now it is difficult to regulate the outside temperature but not inside the hotel. To be healthy, the A/C should not be more than 5 degrees of difference between the hot air outside and the air inside a facility. That is how people get sick. I was able to regulate the temperature in the bedroom but every where else in the hotel was extremely cold. Still I was very cold. Also, it would be nice to have extra blankets in the bedroom.
August 1, 2014
Rated

5.0

out of

5.0
 by
Edward19
Great weekend
Very friendly! Right in the middle of everything. Had a great time.
July 30, 2014
Rated

3.0

out of

5.0
 by
mrykaboom
Best quality on Bourbon St.
My stay over all was good enough. We were close to Bourbon St. and had easy access to the on-site event we were attending. I was very impressed with how smoothly the valets kept the very crowded front drive going. The front desk was at times too informal, and somewhat impolite for my standards, but the other staff members in other areas of the hotel were very professional and responsive. Our keys kept deactivating after noon. We didn't keep them near magnets, cell phones, credit cards, etc. I think they just didn't make them for our entire 4 day stay. This was frustrating, but easily remedied. The room was spacious and had a great atmosphere about it. The only noises we heard from the streets was the regular honking from the garage next to us. Not too bad at night, so we could sleep. The towels were... odd... There were old towels mixed with newer ones, so one was rough and wouldn't absorb anything, and another was plush and fine. This happened when we had our towels replaced, too. Weird. Over all, I believe this is the best value for the area, but there were just a few things that would have made me give a higher review. Not a bad place to be for a few days at all.
July 30, 2014
Rated

3.0

out of

5.0
 by
TX YaYa
Hotel Appearance & Service has declined
Apparently there is new mgt or owners. I have been staying at this hotel every July for the past 7 years. They no longer have a conceigne floor or the conceigne room with breakfast, snacks etc. When we arrived around 3:00 p.m. the Crown Plaza had traffic blolcked because it is valet parking only. It took us 1-1/2 hrs to go 3 blocks. All the stores in that area complain about this hotel keeping traffic blocked. The hotel service has drastically declined.On a Monday morning, there was only one clerk at the counter at checkout time. The escalators to the 2nd floor are turned off most the time, and that is where the restroom is located, plus access to the balcony so you can watch the folks on Bourbon Street. Our room, plus other guest I talked with A/C would only set on 72 or 75 deg. The sink stopper was stuck closed, so I crawled under it and pushed the lever in the up position, then had no way to close it again. The safe would not lock, called security and he said I would have to put my items in their safe near the fron desk. Our door also stuck in locked position often, a little WD-40 would be an easy fix. There were never enough employees at the front desk. If I want the service that the Crown used to have, I am going to have to find anotther place in New Orleanse for next July..
July 29, 2014
Rated

5.0

out of

5.0
 by
LJK3
Excellant
From check in to check out; an excallant experience. The staff was very accommodating . Will plan my next trip including Crown Plaza New Orleans.
July 29, 2014
Rated

5.0

out of

5.0
 by
txbms
Easy in the Big E-Z
1. You can't beat the location. 2. Staff is very friendly at all levels 3. Rooms were great size with good views 4. Excellent vibe I can't say enough good things about this property. Troy in Valet and Shenita at the front desk were amazing. Both went well over and above to make sure I had an excellent experience at the Crowne. I travel to NOLA often for business and will make the Crowne my staple stop when in town.
July 28, 2014
Rated

3.0

out of

5.0
 by
bucketlist Hill
Good Location
This was our last stop after visiting Niagara Falls. My 80yr old parents and I came to this hotel because of its location. I wanted them to stay in a 4star diamond hotel. I am a frequent traveler and stay in IHG hotels at least twice a week. This hotel fell below the standards of IHG standards. The staff was friendly and helpful but the cleaning staff left a lot to be desired. Upon arriving the 1st night there was no coffee in our room and few toiletries. The following evening we arrived at 8pm to find our trash had not been emptied from the night before, the dirty towels had also not been removed, again,no coffee, toiletries or fresh towels. Our TV was left on with the volume turned high and our room was set at 78 degrees. All this is unusual for an IHG hotel. Location was good but there were a lot of homeless peering into the restaurant windows, which made us feel guilty about our lovely meal.
July 27, 2014
Rated

3.0

out of

5.0
 by
Simidele6
Great location
Great location and friendly staff. The sink in our bathroom was cracked and the stopper did not function. My friend's tablet was taken from our room (we neglected to place it in the safe). The staff were helpful, but we did not recover her stolen property.
July 26, 2014
Rated

4.0

out of

5.0
 by
kazoobee425
Housekeeping
During our stay, there was one day that housekeeping did not come to clean our room. We called to inform the front desk and manager. When we finally had someone to come clean up the bathroom and provide fresh towels/rags it was 9pm.
July 26, 2014
Rated

3.0

out of

5.0
Room Service and Hotel Staff Have Issues
Room Service food was very expensive and not so great quality. I ordered a piece of pie late at night and it never came. I also ordered 2% milk and got skim instead. It was much better for me to go across the street to the CVS and buy a 1/2 gallon of milk. Unfortunately, I had to keep it cold in an ice bucket because the rooms have no refrigerators and no microwaves. The reception desk staff was pretty good except for one person. The banquet servers were also good except one. Even so, I was comfortable at the Astor Crowne Plaza, but I think I'd try a different hotel if I ever came back to New Orleans.
July 26, 2014
Rated

4.0

out of

5.0
 by
Former front desk person
Better than expected
After reading reviews on line before arrival I did not expect a very nice stay in this hotel. However, it was the conference hotel. I am pleased to say that we did enjoy our stay. The room was clean enough. It was on the 13th floor but we could still hear the shouts from Bourbon St when the AC was off. It was hard to get an elevator at certain times of the day. A room service tray was left on the floor in the hall for 24 hours. When we arrived the lock plate on our room door was missing a screw so deadbolt didn't work. We called the desk. They sent someone up in about 30 min. I used to work in a hotel like this in a much calmer location and believe this hotel just needs more staff to handle the volume of guests. I was impressed by the patience of most of the staff of the hotel and the people of New Orleans. Most were extremely patient with and kind to visitors who were loud and demanding. We would have appreciated a small fridge in the room to be able to keep milk to take meds late at night and early morning. Did not see any vending machines with snacks just beverages. Had to leave hotel to buy milk and snacks at night. Ran into others doing the same in nearby stores at night. We did use the ice bucket but ice melts.
July 25, 2014
Rated

2.0

out of

5.0
 by
Nice francs
Good location. Poor service
Good location. Poor service. Room was not very clean. Did not replenish shampoos or coffee. Rooms were cleaned late. Reception staff not very welcoming or friendly.
July 25, 2014
Rated

3.0

out of

5.0
 by
French teacher
smoky room and unresponsive staff
I stayed at the hotel for several days. When I first checked in, the staff was not particularly friendly. We had a conference that began at 1, but we were not able to check in until 4 p.m. When I arrived at my room, the door was open and it reeked of smoke. The housekeeper said that they had left the door open because it smelled of smoke (despite signs everywhere saying there would be a $150 fine for smoking in a non-smoking room.) She offered for me to switch to a different room, but I really didn't have time since I had had to leave my meeting to check in. The second afternoon, I flushed the toilet and it suddenly began spraying water from the lid of the tank. I called the reception desk and they said they would send someone. After ten minutes (during which time the entire floor of the bathroom filled with water), I put all my belongings on the bed and went down to the front desk myself to explain that water was filling the bathroom and no one had come to fix it. I asked to be moved to a different room but explained that I had plans and would not be able to move my things for a while. The response was "If you leave, you shouldn't come back too late because all of the rooms have been reserved for the night." Basically he was saying there would not be a room available to me if I didn't move when they wanted me to move! No apology for the inconvenience or concern that no one had come after I called. So I moved right then to save myself the hassle. My new room was not smoky. In fact, it was nice. The only problem was that the coffee maker leaked and the cups I used were just turned over unwashed and placed with new coffee condiments -- not replaced with new ones. I find it hard to believe that this is a 4-star hotel. The location was great, and the bed was comfortable, but overall, the service was sorely lacking.
July 25, 2014
Rated

5.0

out of

5.0
 by
Jacques2014
Excellent service and thoroughly enjoyable stay in every way!
The service was excellent and our stay was enjoyable in every way! From the staff at the front desk and the bell captain and his crew to the concierge and the cleaning staff, everyone was welcoming and helpful. When we visit New Orleans again, we will definitely stay at the Crowne Plaza NEW ORLEANS FRENCH QUARTER. And we will recommend your hotel to our friends as well. Thank you for a memorable stay!
July 25, 2014
Rated

1.0

out of

5.0
 by
LauraBH
Don't accidentally leave your laundry behind
The housekeeping staff will view it as presents for themselves.
July 25, 2014
Rated

5.0

out of

5.0
 by
RadGirl
Very Clean and GREAT Location!
Very clean hotel and courteous staff. Hotel location can't get any better! You will have no need to get your car out of the parking garage.
July 24, 2014
Rated

2.0

out of

5.0
 by
sp516
Worst Experience
I stayed here this past weekend (7/19-7/21) and had the worst experience. Upon check-in I called several times regarding issues with door handle and phone in the room. I was promised on the first call that maintenance would come and check out my concerns, 3 hours later and a result of me going to front desk someone came. That person was able to resolve the phone, but the door handle needed to be changed. The person promised to come and fix it while we were out but it never happened. The next day we were out of the room from 10:00 AM to 4:00 PM. We expected the room to have been cleaned and have fresh towels. However, this did not happen. The room had not been touched at all. We tried calling the front desk but the phone either rang or went to voicemail. I finally called customer service and they tried to call but had the same issue we did with getting through. This is very disappointing because the Astor is suppose to be higher quality of the IHG brands and this was not experienced. I would not recommend anyone to stay here.
July 24, 2014
Rated

5.0

out of

5.0
 by
rxmother01
Comfortable roon and great service
Everything was excellent. Would recommend this hotel to my friends.
July 24, 2014
Rated

2.0

out of

5.0
 by
BRMeetingPlanner
Needs Improvement
As a meeting planner, I have stayed at this hotel several times over the last 7 years. While our meetings go well (with only minor issues), the sleeping rooms need some attention. There are broken and obviously temporary fixes to appliances, the maids did not clear away all hotel dishes from room service from the first night (of a four night stay), and the beds are extremely uncomfortable compared to rooms at other hotels with similar rates. This was very disappointing because this is the worse it has been in my experience at the hotel. In addition, the bell and valet stations are not staffed adequately for peak times, especially when they know a large meeting group is arriving. Guests had to wait anywhere between 15 - 90 minutes to unload their car, and to get their car when ready to leave. The front desk attendees were also not friendly or welcoming, as they have been in the past. Checking in was very "business-like" and not warm. The attendee seemed bother that I asked about an extra package that was supposed to be left for me by the banquets manager.
July 23, 2014
Rated

1.0

out of

5.0
 by
unhapy customer
Poor
Bell Man check in was terrible. Total confusion. Parking is a total disaster. Pay more and stay elsewhere.
July 22, 2014
Rated

2.0

out of

5.0
 by
FoodieRD
Slightly dirty room, no room service and poor customer service
We were able to stay at this hotel for a conference and if it weren't for a deal I bought online we would have never stayed there. Yes its on Bourbon Street with a public balcony which is a perk, BUT the staff realize this and don't care about you as the client. Evening staff were rude and unhelpful answering basic questions, our room seemed presentable at first but we noticed the glasses weren't clean, there was a massive stain on the curtains and a very clearly defined hand print on the headboard. Housekeeping staff didn't come by for 2 days, we had to call downstairs to ask if our room could be cleaned which it was on our last day. The front desk wouldn't add our rewards number to the account so we could use wifi and said "it's not my problem" that you didn't book through IHG. It is definitely not a 4 star hotel and is not a good value.
July 22, 2014
Rated

3.0

out of

5.0
 by
RollTide240
Great Location and View
Before we even arrived I was upgraded to a suite with a great view of Canal Street. The room was spacious and the noise was not bad for being on the corner of Bourbon and Canal Street. My biggest disappointment was with the front desk staff. They seemed to be upset to be at work. One even rolled their eyes because I need to have my room key fixed because it didn't work after one day. Loved the hotel and location they just need better front desk staff.
July 22, 2014
Rated

3.0

out of

5.0
 by
unhappy traveler 2014
Location only asset
Really needs to be updated. Could be cleaner and more organized. Not as traveler friendly as I expected. They are living off of their location not their quality.
July 21, 2014
Rated

4.0

out of

5.0
 by
awsnd
Great Location
Nice hotel and great location, right on the edge of the French Quarter. Rooms and furniture are a bit dated but very clean.
July 21, 2014
Rated

4.0

out of

5.0
 by
Flying JJ
Comfortable beds but no coffee
I stayed at the Crowne Plaza New Orleans FQ for 4 nights recently for a convention. We had a catered luncheon and dinner which were great - food was excellent and wait staff very accommodating. The beds were very comfortable which is a must-have for me with a bad back. The AC was perfect - the room was always just right. The only problem was housekeeping. I left a note to leave decaf coffee which was ignored. I went 2 days without coffee until I caught a maid in the hallway. The commode had not been wiped, the bathroom floor was sticky and the phone was not working so we could not contact housekeeping so told front desk. Also took two days. The location is great for visiting the French Quarter.
July 19, 2014
Rated

3.0

out of

5.0
 by
Passionate1
Great Location, needs upgrades
Great location, big beautiful hotel needs some upgrading in the hotel rooms for the prices they charge.
July 19, 2014
Rated

5.0

out of

5.0
 by
Maritza215
GREAT Location!
My fiance and I had a great experience here; from the customer service at the front desk, to the room service, to the comfort and cleanliness of our room. It was right in the middle of everything and we walked everywhere - no need for a car.
July 18, 2014
Rated

1.0

out of

5.0
 by
Sotas45
Dirty accommodations
The hotel was dirty ... I will never stay at a Crown Plaza agian. Carpet durty, glassware looked like a high school science project, hair in the sink upon arrival, broken fixtures. Worse accommodations since my military experience in VietNam.
July 17, 2014
Rated

5.0

out of

5.0
 by
Ching57
Great customer service.
Top-notch clean and classy hotel. The service was awesome and people very friendly and cordial.
July 17, 2014
Rated

1.0

out of

5.0
 by
schergs
missing items from car
I stayed at this hotel for one night. The room was fine, but you have to use the valet parking. Upon leaving the hotel, I realized that my cellular telephone that I use for music was missing from the car. After calling several times I was told that the parking is separate from the hotel and the hotel is not responsible for any parking issues. They said that someone from that company would call me, and they never did. Unless you are walking, I would not stay in this hotel.
July 17, 2014