Skip Navigation
English
|
|
|
|

Sign In

Book online or call: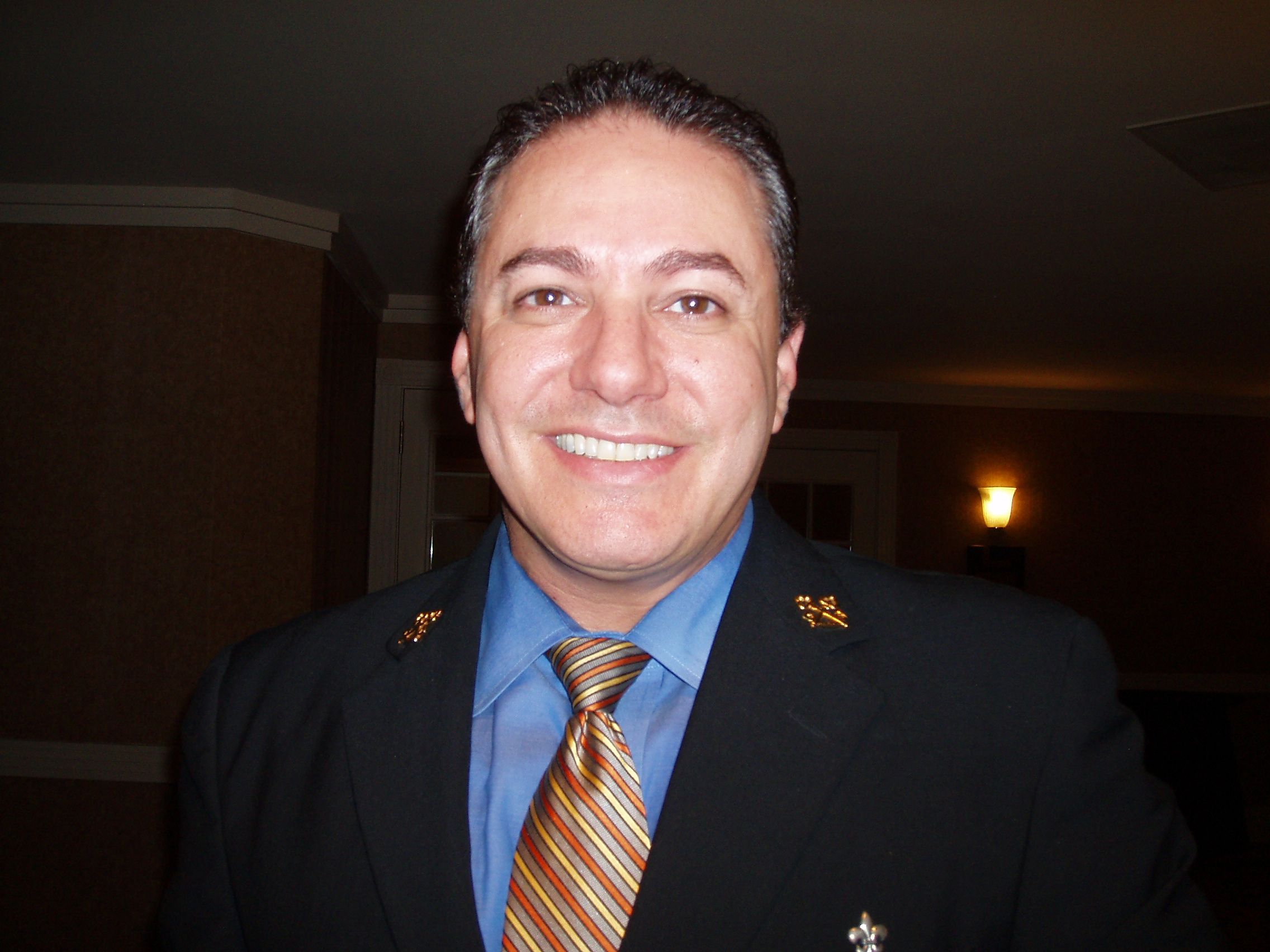 Insider Tips
LOCAL CULTURE
Clothing
Summer in New Orleans can be very hot and humid. We suggest light colored clothes, comfortable shoes and rain gear for those cooling afternoon thundershowers.
CONTEMPORARY LUXURY HOTEL IN NEW ORLEAN'S FRENCH QUARTER
Situated just two blocks from the historic French Quarter, six blocks from the river and front row for Mardis Gras, this luxury hotel in New Orleans is coveted for its location and Four-Diamond status. In the heart of the business district, the hotel is convenient for executives and leisure breaks. From fine, alfresco dining to stunning views from the 15th floor outdoor pool, this contemporary gem is perfectly appointed to explore the best New Orleans has to offer.
HOTEL HIGHLIGHTS
Restaurant & Lounges

Veranda Restaurant - Offering Breakfast, Lunch and Dinner. Ask about our daily lunch specials and homemade soups. The fresh pastries are made dai...

Amenities & Services

Our top-floor fitness centre features cardiovascular and weight equipment and complimentary fresh fruit. The pool overlooking the city offers food ...

SPECIAL PACKAGES

There's always something special happening at an InterContinental hotel. Whether you are looking for a fun-filled getaway or a place to host your n...
InterContinental New Orleans
444 St Charles Ave

New Orleans

,

LA

,

70130

United States

Front Desk

+1-504-5255566
Languages spoken by staff
German, English, Spanish, Hindi, Croatian, Romanian, Tagalog, Turkish
Pet Policy
The InterContinental New Orleans is pet friendly. The maximum weight of the pet cannot exceed 40 pounds and a maximum of 2 pets per room. Pets cannot be left unattended in the room. A pet waiver will be required to be signed. Deposit is non refundable.
Pet Deposit $150.00 per stay
CHECK-IN

4:00 PM

CHECK-OUT

12:00 PM

Late Check out Available
Accessibility
Service animals allowed
10 Room(s) with Accessibility Standards
Parking
Guest Reviews
Rated

3.7

out of

5

 by

923

reviewers.
Rated

4.0

out of

5.0
 by
Barbie0288
Breakfast - Way Too Much
Before having breakfast in the dinning room, we looked at the menu that was posted outside the dinning room. We decided to have breakfast at the hotel so that we would be comfortable on checkout day. When packing up our belongings to check out, I discovered a room service order form that offered all of the breakfast options we have seen in all of the hotels we have stayed at - the only difference there was a room service charge. This type of breakfast is what we would have wanted to have. Not knowing this, we spent $40 on breakfast. And the most disturbing thing was that we were charged $4 for hot water for my husband's hot tea. He always brings his own (Tetley/Lipton) and only asks for hot water - most times at no charge. As for me, I ordered coffee and was charged about $2.50 and had free refills.
November 1, 2014
Rated

3.0

out of

5.0
 by
Fireman Carl
had some problems with the room
I have to say cudos to the staff, friendly and great. However the room had problems. A lock that kept me from leaving for 20 minutes. An old coffee pot I couldn't use, which they did replace. No shower curtain when I got there, had to call for it. A broken pipe which wasn't their fault but vacuum my carpet better and give me some febreeze so the room would smell better. Also electrical outlet didn't work in the bathroom so I had to move my coffee pot once I got one. Last thing was restaurant was pricey $96.00 including tip for 2 cokes to drink, one appetizer and 2 entrée's. Food was pretty good but left me lacking.
October 30, 2014
Rated

5.0

out of

5.0
 by
jaci45
Pleasant stay
Excellent front desk staff - very knowledgeable regarding the local area. Clean large room!
October 28, 2014
Rated

4.0

out of

5.0
 by
SLLR
French Quarter Experience
Was great that the convention we were there for was in the same place, which made it very convenient ! I felt the discount could have been better. There was not enough savings in the discount being as this was an extremely large group participating in this event. But the staff was excellent and very helpful. Check in was very hectic but everyone on staff worked together to make it a very orderly and pleasant experience.
October 28, 2014
Rated

5.0

out of

5.0
 by
Steve3166
Great Vacation
This hotel has first class service. Everyone working there was friendly, polite and helpful. The location is perfect, why go to New Orleans and not stay in the French Quarter. This is our second stay at the Crown, we it enjoyed both times.
October 28, 2014
Rated

1.0

out of

5.0
 by
LonghornRay
Poor service throughout!
Hotel does not have any form of elite status recognition. I checked in with my Platinum card, but no acknowledgement. Got stuck with a room that looked out onto an exterior wall. Room service took over an hour to deliver. Carpets were dirty and need to be replaced. All I can say good about the hotel is the location. I was in town for a conference and its about a 15 minute walk to the convention center. Also very close to Bourbon street.
October 27, 2014
Rated

4.0

out of

5.0
 by
Fun travelers
Great Location - Great Vacation!
We stayed for five nights. We loved the location, and were easily able to visit all the sites we wanted without a rental car. Very convenient to the streetcar system. The staff was very nice and we enjoyed watching the Bourbon Street fun from the balcony.
October 26, 2014
Rated

3.0

out of

5.0
 by
Travel to south
Very quiet but no Internet
We loved the location of this hotel. It is right by the Charles street Cable Car which we used to go to the WW II museum and the Garden district. It is within walking distance of the shopping center, casino, French market and the whole French quarter. Even though it is on Bourbon street, once inside the hotel it is very quiet. The hotel is getting on in age though, and could use some modernization. One major thing I was totally unhappy about though was the internet. We are IHG members, and when booking we thought we would book here to get free internet access. The internet worked (although very slowly) for three days only. On the next day, I called the front desk, and they transferred me to the provider who wasted a ton of my time. She gave us incorrect information, and wanted to access my computer etc. I told her to forget it. I don't need to be calling and dealing with horrible tech support on my holiday! I went down to the lobby, and found that the internet was known to be out, and had to use the starbucks internet to confirm my flights. Pretty frustrating. If I had to go elsewhere for FREE internet, I may not have looked at this aging hotel. The staff at the desk could not have cared less if I had issues confirming my flight.
October 26, 2014
Rated

3.0

out of

5.0
 by
gtesa
Just Fine
In town for a wedding. It was the best deal on Canal with a Living Social. Location is a block off Bourbon, which can be both a blessing with its convenience and curse with hotel being convenient to everyone coming off Bourbon as well. Those who have been to New Orleans should understand. Room was a great size, but it took til almost 4pm before a room was ready. And though I received a call saying it was ready, that was not the same information that the Front Desk had. Stayed for 3 nights but room was never cleaned on day 2. If you care about convenience on Canal, value price if you can find a deal, and okay with possibly not being serviced in a timely manner, then the Crowne Plaza works just fine.
October 23, 2014
Rated

3.0

out of

5.0
 by
J&C55
comfortable clean room, but room service and reception inadequate
I stayed here for a conference in October 2014. Conference facilities were inadequate with noisy interruptions and sound travelling though from adjacent rooms. Room service was very slow. Staff at the reception desk were not helpful or welcoming. It wouldn't hurt them to smile occasionally. Servicing of the room was very good and the beds comfortable.
October 23, 2014
Rated

3.0

out of

5.0
 by
Poobah
Faded grandeur
This is a potentially nice hotel that needs a facelift. The furniture and carpet are old and unattractive. The hotel also needs more services. No place for a real breakfast; no place for quick coffee. Room service was very slow and inaccurate.
October 23, 2014
Rated

3.0

out of

5.0
 by
Sus6anne
Disappointing experience in a hotel I have liked in the past
I stayed at the New Orleans Astor Crowne Plaza about four years ago for a small conference, and found it a pleasant experience. This time, for a somewhat larger conference, I was surprised to find it much less than I had recalled. For one thing, we were in a tiny room in an annex area, not in the main building itself. The bed was very high and actually hard to climb into, though comfortable enough, but the pillows were large and hard and almost unusable. The two chairs were both uncomfortable. The "new" lighting was dim and unpleasant, although the bedside reading lights were sufficient. In an obvious effort to save on staff, they asked us to hang something on the door that said we didn't want cleaning service. We did want service, but the overworked staff did not get to the room at all the first day, and only after 5 pm the second day. The front office staff also seemed overworked. When I asked the woman who checked me in if she could look up my IHG frequent guest number, she said no, but she would try to remember to ask the manager. As far as I can tell this did not happen. On the plus side, friends had very god luck with the concierge, and the one evening we had room service it was prompt and good. The breakfast we had in Dickie Brennan's Steak House was also very good, and not a bad value. All-in-all, I would not choose this hotel again, nor recommend it, though I might go to the restaurant.
October 23, 2014
Rated

4.0

out of

5.0
 by
Nickyla
Great Atmosphere, stellar location
Enjoyed my time. Great venue. Would definitely recommend and will stay here again
October 23, 2014
Rated

2.0

out of

5.0
 by
Startreckoes
Not a nice hotel
The desk and night stand were so dirty, I did not want to touch them. The bathroom only had a small shampoo, a small conditioner, and soap. The hotel is SO expensive and you cannot even provide your guests with body lotion? The room was noisy, sparse, and ugly. The view was horrible! The only window faced a wall!
October 23, 2014
Rated

4.0

out of

5.0
 by
musketeer1572
Good location, friendly staff
The Astor Crowne Plaza has a super location right on the border between the central business district and the French Quarter. The check-in and check-out staff are slow and not very friendly, but all the other staff were extremely friendly - those who joined one in the lift normally asked how one's stay was, and if there was anything they could do; and the concierge was very helpful. Breakfast was excellent but the service in the restaurant at lunch was abysmally slow. Because of its location it is very noisy at night - be warned. I was there for a conference, and the meeting rooms were all well prepared, with microphones, water, etc. I think it was over-priced, but it has many good features.
October 22, 2014
Rated

3.0

out of

5.0
 by
sergio69
Average for the price
A good experience, but I've had much better for that money
October 22, 2014
Rated

2.0

out of

5.0
 by
NOVisitor39503
Don't expect to check in on time!
We knew check in wasn't until 4, but we were between shopping places about 3 and decided to call to see if our room was ready by chance. The nice guy on the phone told me I was in luck, it was ready! We toted our stuff in and handed our car over to valet, only to be told our room was not ready, and we would have to wait until 4. We sat on the couches to wait, only to try again at 4. Our room still wasn't ready. One of the staff said she would go check with housekeeping and call our cell. No call. Finally, with 5:30 dinner reservations and a 7:00 show, we decided at 4:25 to ask for a manager, who retrieved our room keys and said our room was ready. What? Not worth the hassle and money for a room from 4:30 until 11 am.
October 22, 2014
Rated

2.0

out of

5.0
 by
Anly11
OLD ROOM & AC
10/19/14 RM 1204 Upon check in; didn't give complimentary water or something which you usually expect in 4&5 star hotel. Got In the room, still no water, room is clean but old carpet is very obvious, uncomfortable bed, one towel got big hole. Coming back from dinner around 10ish key card not working, we slept early due to drive time & tired of walking around downtown plus we got early appointment with USCIS office in Poydras St. and to our dismay we are awaken by faulty AC system around 12ish am, thermostat is in 62 or 68 but were sweating, we called for someone to come and he came, did something and it worked better but cant adjust it cause it don't work normal. Woke up and do our thing, check out @ 11 told the front desk about the AC thing so don't know if they do something about it.
October 21, 2014
Rated

5.0

out of

5.0
 by
james 47
First visit to New Orleans
This was our first time in New Orleans and we wanted to be able to be in walking distance to attractions, food, night life, parking and anything else that might come up. The staff checking us in was very friendly and helpful. We asked for some directions to some places we wanted to go and they were quickly printed out for us. The girl that checked us in saw us walking on the street when she was in her car and even "tooted" her horn to say "HI" The problems we encountered with the air conditioner and refrigerator were quickly taken care of. Great location. Would recommend not having room on the Bourbon St. side. View was not the best, and you could hear the bars well into the night.
October 21, 2014
Rated

5.0

out of

5.0
 by
rburrell
WJTA Conference
Rooms were clean and comfortable, hotel staff was very friendly and helpful.
October 20, 2014
Rated

3.0

out of

5.0
 by
14Kathy
Good location and excellent staff
The location in the French Quarter was great. The staff were excellent and went out of their way to improve our stay after a continuous stream of little issues, most unavoidable freak occurrences (stopped up toilet, internet down, computer glitches). We found the general staff more helpful in finding things to do and places to eat than the concierge. The concierge I encountered only wanted to sell us a tour - we were looking for inexpensive, non-commercial experiences of the area and culture.
October 20, 2014
Rated

5.0

out of

5.0
 by
Petey Pete
Stay at Crowne Hotel
Great experience. Friendly staff, good value for your money and excellent location. If I come back to NOLA I will stay here.
October 20, 2014
Rated

1.0

out of

5.0
 by
MK2008
Health Hazard
Room 3304 should not be in the inventory. Sleeping in it is a health hazard. The wall to the right of the bed is an exterior wall. It has obvious water damage issues. The paint is peeling and bubbled up. It likely has mold under the paint. The room is extremely small and if it is to be used as a handicap room, I don't see any wider doorways or easy access bathroom facility. Fortunately, I didn't need it. Outside my room was one of the HVAC units for the hotel. There were plants growing out of it. I considered turning off the AC for fear I could be exposed to Legionella or something else. When I ordered a Caesar salad at 10 p.m. From room service it took 45 minutes to get to the room.
October 19, 2014
Rated

2.0

out of

5.0
 by
anestrip
Great location..poor management
Nice looking and great location. Rooms were not worth the much higher price to nearby hotels. Small fees and charges billed to my credit card everyday without knowledge til they hit and had to be reversed. Final bill had almost $100 OVER in small fees and charges. Daily parking was extremely high and car came back covered in nasty paint like substance...and then tried to add thier own gratuity on top of high daily price. Would not recommend this hotel to anyone. Luckily, this experience was paid for by my company.
October 19, 2014
Rated

4.0

out of

5.0
 by
cinllez14
Shenita at the front desk is SO GREAT!
She always greeted me as I walked through and asked if there was anything she could do for me. A couple times she even suggested things, and she was always smiling:) She is a keeper!!!! Your housekeeping staff does a pretty decent job. Forgot to give me shampoo and rinse, so had to go buy some. Those rooms could use a major cleaning though. And my tub had burn marks on the edge, I am assuming from a smoker sitting a butt there or something. Pretty unsightly. No exhaust in those bathrooms, which makes applying make up and doing hair a major issue after taking a shower with the mirror all steamed up. Our Board of Directors was treated well for our meetings, which was nice to see.
October 18, 2014
Rated

4.0

out of

5.0
 by
JD 602
Great location
The newer tower rooms are very spacious and well appointed , however upon our initial arrival we were placed in the historic section of the hotel called Alexa Quarters which had a separate elevator. The historic room was very old and had mold in the bathroom on the ceiling. The third day of our stay we requested to be moved to the newer tower and were accommodated. We were very pleased in every way with the newer tower room. Comfortable bed, nice large flat screen TV, fluffy towels. The old hotel section had ragged bath towels.
October 18, 2014
Rated

5.0

out of

5.0
 by
Angela724
Our place to stay
We travel to New Orleans at least 5 times per year all for fun. It's our adult get-away or a fun weekend with our boys. We ALWAYS stay at the Crowne Plaza. It has the best location. The staff is always very friendly and the hotel has that New Orleans feel to it.
October 17, 2014
Rated

3.0

out of

5.0
 by
Dot55
Needs a customer service program
The front desk staff were not helpful or friendly at all. I had to ask several times for coffee cups to be left. The timeliness of the cleaning staff was very poor. I found this hotel one of the worst in service I have ever been to.
October 16, 2014
Rated

2.0

out of

5.0
 by
gogi54
Not WORTHY of being called a LUXURY HOTEL
The Crowne Plaza Astor hotel is in a great location (corner Canal
October 16, 2014
Rated

5.0

out of

5.0
 by
Matl
Great Ambience
Hotel centrally located, beautifully decorated. Staff friendly and helpful. Would recommend overall.
October 16, 2014