Skip Navigation
English
|
|
|
|

Sign In

Book online or call: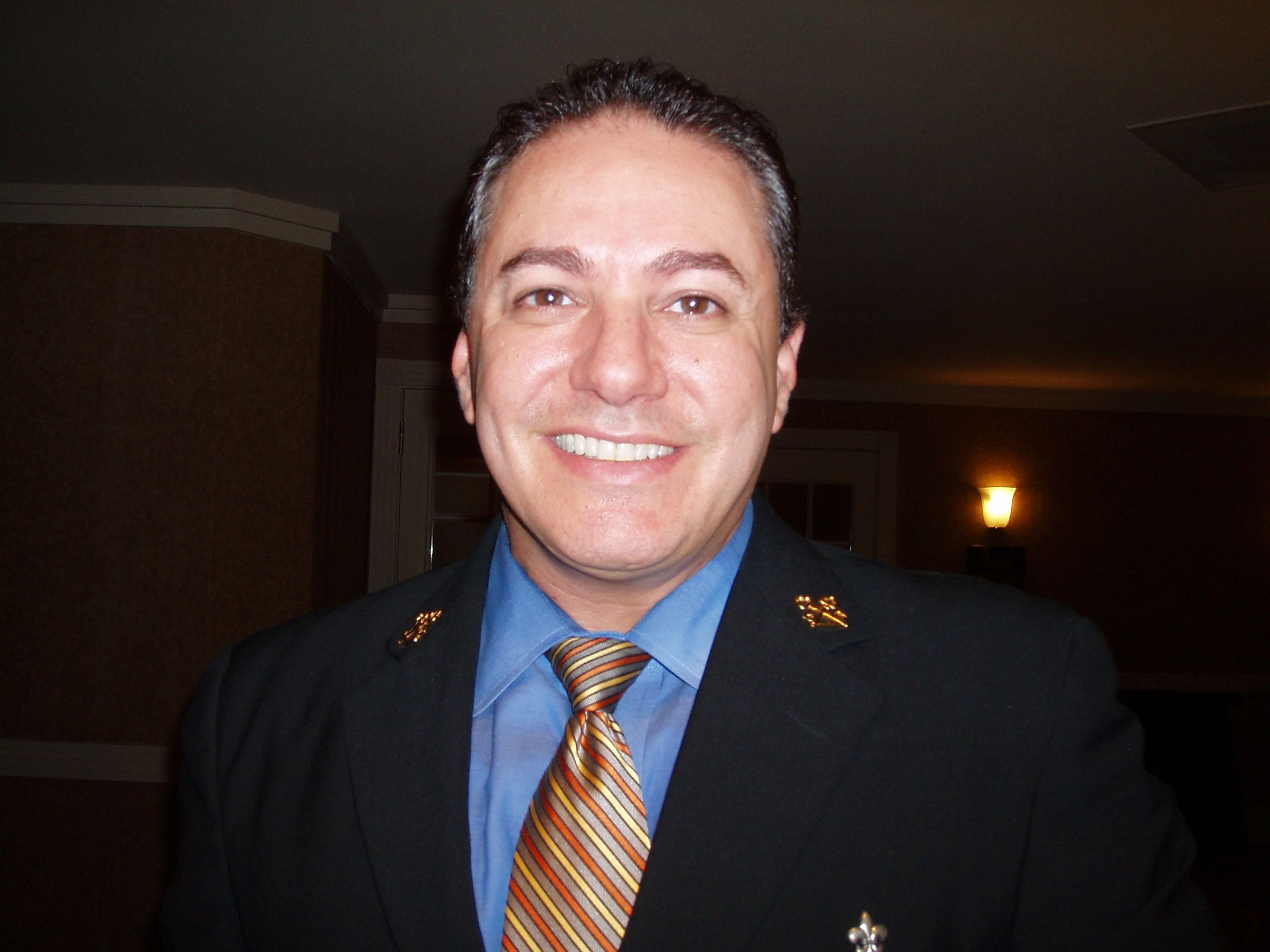 Insider Tips
LOCAL CULTURE
Clothing
Summer in New Orleans can be very hot and humid. We suggest light colored clothes, comfortable shoes and rain gear for those cooling afternoon thundershowers.
CONTEMPORARY LUXURY HOTEL IN NEW ORLEAN'S FRENCH QUARTER
Situated just two blocks from the historic French Quarter, six blocks from the river and front row for Mardis Gras, this luxury hotel in New Orleans is coveted for its location and Four-Diamond status. In the heart of the business district, the hotel is convenient for executives and leisure breaks. From fine, alfresco dining to stunning views from the 15th floor outdoor pool, this contemporary gem is perfectly appointed to explore the best New Orleans has to offer.
HOTEL HIGHLIGHTS
Restaurant & Lounges

Veranda Restaurant - Offering Breakfast, Lunch and Dinner. Ask about our daily lunch specials and homemade soups. The fresh pastries are made dai...

Amenities & Services

Our top-floor fitness centre features cardiovascular and weight equipment and complimentary fresh fruit. The pool overlooking the city offers food ...

SPECIAL PACKAGES

There's always something special happening at an InterContinental hotel. Whether you are looking for a fun-filled getaway or a place to host your n...
New Orleans
444 St Charles Ave

New Orleans

,

LA

,

70130

United States

Front Desk

+1-504-5255566
Languages spoken by staff
German, English, Spanish, Hindi, Croatian, Romanian, Tagalog, Turkish
Pet Policy
The InterContinental New Orleans is pet friendly. The maximum weight of the pet cannot exceed 40 pounds and a maximum of 2 pets per room. Pets cannot be left unattended in the room. A pet waiver will be required to be signed. Deposit is non refundable.
Pet Deposit $150.00 per stay
CHECK-IN

4:00 PM

CHECK-OUT

12:00 PM

Late Check out Available
Accessibility
Service animals allowed
10 Room(s) with Accessibility Standards
Parking
Guest Reviews
Rated

4.5

out of

5

 by

223

reviewers.
Rated

4.0

out of

5.0
 by
kelli27
comfortable bed
Bed and pillows were extremely comfortable. Only problem; no microwave, fridge, or bath tub, and elevator was difficult to operate. Difficult for a toddler to wash in the shower, other than those things everything else was nice.
June 18, 2014
Rated

4.0

out of

5.0
 by
DDJJ
Contemporary Room
Very contemporary room. The only thing was the toilet flush is very slow. You have to wait 5 minutes between flushes.
June 15, 2014
Rated

5.0

out of

5.0
 by
Gigi6766
Wonderful
I will never stay in the French Quarter again! This hotel was steps away from everything, yet in a subdued neighborhood. No drunken crazies after dark here. Beautiful hotel, bar staff was amazing and the room was awesome. I especially loved the giant shower. We will return to this hotel for sure!
June 11, 2014
Rated

5.0

out of

5.0
 by
SDRealtor
Spacious Room Great Location
This is the 3rd time I stayed at Hotel Indigo. Obviously I like it. For the first time I tried to order room service breakfast the night before - that was not possible. Probably a blessing in disguise since I was eating so much every day of my visit and the coffee in the room was just fine.
June 9, 2014
Rated

5.0

out of

5.0
 by
Michael1497
As Good as it Gets
As a Platinum member for years and spending sometimes 200 plus nights in a hotel per year, I can appreciate an excellent run establishment fairly quickly. It did not take long at this Hotel Indigo. Every aspect of my stay and experience was most excellent. I highly recommend this hotel if you are visiting New Orleans. I thank the management and the staff for an enjoyable stay.
June 6, 2014
Rated

5.0

out of

5.0
 by
Ana56
Excellent and beautiful hotel
It was an excellent experience. We liked the design of the hotel and the room was great (spacious, no rug and big bed). But what I liked the most, was the bathroom which was also spacious and had a great shower.
June 5, 2014
Rated

5.0

out of

5.0
 by
erinpa
Great Service, Location
Was traveling through while moving from Atlanta to Austin, TX. Picked this location as Hotel Indigo's have always been great, and this was no different. Great staff... allowed early check in, tried to give me an upgraded suite, but they had a wedding in town. Staff also gave great recommendations for lunch and dinner. Bar staff was courteous... just a great location. 10 minute taxi ride to French Quarter. Great great place.
June 4, 2014
Rated

5.0

out of

5.0
 by
Kellyann31
Huge shower and the perfect bed!
The beds and pillows were like sleeping on a cloud! The bathrooms are HUGE but the downside to that is the softest of voices echoes off the tile. This hotel is perfect for a couples getaway or a girls weekend. Although I loved this hotel I did have my two year old with me and thankfully the staff put us in a room at the end of the hall as to minimize the chance we would bother other guest. This is where the room echoing comes in but of course this is not an issue with the hotel but having a wonderfully curious yet never endingly energetic little boy. The hotel staff was amazing they were very courteous and helpful when I asked about restaurants or places to visit that would be family friendly. The only issue really didn't have much to do with me but a wedding party that was there at the same time we were. They had informed the hotel ahead of time they would be coming in at a certain time to continue their party and the bar staff was very unprepared. One was still being trained and the other was having issues with the register. I had left my little one with my sister who was traveling with us to get a few drinks in the hotel bar with a local friend and it was very loud (the acoustics in the bar are just as bad as in the bathrooms) and took forever to get two drinks. To me that was only slightly annoying I understand the issue they were having. The hotel is within walking distance to some really great restaurants, funky little shops, a 15-20 drive to the zoo and the trolley is just outside the doors. Oh and one bonus that I didn't read in any of the reviews is how secure the hotel is! You need your key card to get in the front door and to go up the elevators (it's just a magnetic swipe so no fighting with the old credit card like locks to get them to open…lol) but the idea that no random person off the street could just wander around in the hotel was very comforting. I am planning a girls weekend in New Orleans and will most like stay at the Hotel Indigo again. I hope this review helps!!
June 4, 2014
Rated

5.0

out of

5.0
 by
College Orientation Mom
Safe, Friendly, Great Rooms and Location
The Hotel Indigo Garden District is a great place to stay. The location is convenient to everything in New Orleans and the accommodation are modern and lovely. In addition, security is terrific. Besides valet parking, there was a security officer literally walking the halls late at night. Very impressive.
June 2, 2014
Rated

5.0

out of

5.0
 by
mdwallen
Great location
It is on the cable car route, and in the garden district. If you are headed to New Orleans you must stay here. It has it all.
June 1, 2014
Rated

5.0

out of

5.0
 by
curmudgeonette
We would definitely stay here again!
Lovely comfortable hotel. I have only a few MINOR complaints that make it less than perfect: (1) I like to have a bathtub, but few rooms have these. (2) The sliding door to the bathroom, while attractive, is not sufficiently soundproof (3) Door rooms slam a little loudly--hall noise is noticable (and we were in a quiet area of the hotel) (4) We had to specifically request re-stocking of coffee packets (5) No robes available in hotel! We loved the attractive stylishly furnished large room, large bathroom with plenty of room to put stuff and hang towels. The bed was terrific!
May 31, 2014
Rated

4.0

out of

5.0
 by
NOLAweddingguest
Nice escape from the downtown noise!
We stayed here for 4 days while we were in town for a wedding. All of the wedding party stayed in the middle of downtown near the French Quarter. We were SO HAPPY that we booked our hotel further north out of the craziness of downtown! Our room was really cute and modern. We loved the décor and amount of space we had! We would definitely stay here again, especially for the value and location. We really liked how this was more of a boutique-style hotel and there were not too many frills. We were able to go and explore the city for food and fun options easily! The only minor issue we had was that the streetcar line was being repaired in front of the hotel, so we had to take the bus then transfer to the streetcar....otherwise we took taxis everywhere which was great!
May 19, 2014
Rated

5.0

out of

5.0
 by
Pzackster
My only complaint is the bathrobes
Ok I am happy they offered bath robes but they were really cheap. Better than nothing but upgrade them to better quality Excellent front desk and service. Great room Great location Oh., love the front patio but once you go out can't get back in :). Not sure why that was when we were there. Door is locked from outside. Bar service needs to open before 4:30 Our one meal in restaurant was very good.
May 15, 2014
Rated

4.0

out of

5.0
 by
Billabong
Great Rooms
We recently stayed three days at the Hotel Indigo. The hotel is very well located in St Charles Avenue on the edge of the Garden District, the prettiest part of New Orleans. The rooms were excellent, large, clean, quiet and with very comfortable beds. The hotel is not cheap but represents very good value for money.
May 8, 2014
Rated

4.0

out of

5.0
 by
Izzy810
Nice Hotel
The hotel is in a great area, the Garden District. I liked that it was modern and recently renovated/updated. My room was very spacious, clean, nicely appointed, and the bed was the BEST I've ever slept on! It was great to have free Wi-Fi and a room safe that actually worked. Ryshita (front desk) was very friendly and got me into my room two hours before check-in time, which was great. The other staff I interacted with were also very nice, and a couple of requests I had made were taken care of promptly. Daily maid service was good, although I noticed the desk was dusty, so I left a note for the maid to dust it, which she did. I liked that the hotel was quiet, and I saw no children during my 6-night stay. A few negatives: 1) The hallway carpeting on my floor (4th) looked rather dingy, which surprised me since this is a newly-renovated hotel. I would recommend a good cleaning! 2) The floors don't have their own ice machines. Guests must go to the first floor, where the only ice machine is located. 3) For what the rooms cost, I think they should all have a mini-fridge in them, which would be very convenient for guests to at least store some beverages. 4) After checking out, I wanted to eat something at the restaurant but was told they had closed at 11:30am, which I didn't understand and thought was very strange, especially on a Saturday. All in all, I enjoyed my stay at this hotel and would recommend it. It was a very pleasant stay.
May 7, 2014
Rated

4.0

out of

5.0
 by
Hemi 06
Leaking ceiling
This is hotel was not the best if hotels. On two separate times I went to the use the bathroom and step in a pool of water from the ceiling. I asked several times to speak to a manager and to my surprise not one person attempted to talk to me. For 1500 bucks you would think they would make your stay good as possible. Only upside indingo is right across from the streetcar and a couple of good bars are rather close. And housekeeping only came early in the morning while we were sleeping so the room was only cleaned once( they only made the bed that's it)
April 10, 2014
Rated

5.0

out of

5.0
 by
Mitchee
Nola
Hotel staff were very accommodating. Jeremy was especially courteous. I always have a great time staying at the hotel indigo. Was there for a conference on Canal but opted to stay at the hotel Indigo. Enjoyed many of the restaurants in the area. Will be back again in the future
April 3, 2014
Rated

5.0

out of

5.0
 by
Nola Mom
Very accommodating staff
In addition to having all the basics down pat - clean, extremely comfortable, great view, the staff at the hotel was extremely accommodating. We were running late to an event and they went above and beyond expectations to park our car and get us in a taxi quickly on an extremely busy afternoon in New Orleans. We were very pleased with our stay!
April 2, 2014
Rated

2.0

out of

5.0
 by
blue indigo guest
Hugely disappointing
For an "upscale" hotel, I could not have been more unhappy. The check in staff and valet was less than accommodating, and not even a little friendly. I felt like I was putting them out every time I spoke to them. The room was small and average, nothing special about it. You even had to pay for a bottle of water - all the way downstairs in the bar. Getting your car would take a half hour, and a grumpy frown. First minute away from work in a year, only to be treated poorly. I can't imagine why anyone pays to stay in this joint.
April 1, 2014
Rated

5.0

out of

5.0
 by
trudeau11
Solid value: convenience, efficiency
Clean, comfortable, big bathroom, easy wi-fi, view of the avenue and streetcars. Walkable, historic neighborhood. Front of house people knowledgeable, pleasant. One-night stay, could not find a thing about which to kvetch. $1.25 streetcar fare to the French Quarter. Met a ton of friendly fellow-travelers. Drove to Tulane U effortlessly and quickly in the morning.
March 29, 2014
Rated

4.0

out of

5.0
 by
Jane Also
Good visit
I was impressed by the staff, particularly at the desk, except I( had trouble communicating with one maid, because of language. The parking was quick and valets were excellent. Two negatives: no bell boy to take care of luggage and We could not eat in dining room when we arrived and hungry. Room service was out of items we wanted both times and part of one order was absent, but replaced later. Otherwise, our visit was very good and we will be back next time we come to NOLA
March 28, 2014
Rated

5.0

out of

5.0
 by
toptimlrd
Saved a vacation 25 years in the making
Huge Kudos to the entire staff at the Hotel Indigo! After almost having to cancel our vacation after an 8.5 hour drive due to the incompetence at the StayBridge Suites near the French Quarter, IHG club personnell and this hotel stepped up and saved my 20+ year loyalty to IHG brands. Due to there not being any parkig available at the Staybridge except "maybe some $50 a day municipal loats and good luck" from the desk personel at the Staybridge, my wife and I were bracing for the long drive back home after just arriving. I understand that during Mardi Gras things are crazy but I had confirmed with the other property that parking would be available for $15 per day. Long storey short even though it was Mardi Gras, IHG customer service called the Hotel Indigo as they had shown a cancellation. Not only did we get a room but they allowed us to transfer our stay on points to them which is unheard of during such a busy time at the last minute. The room actually was on the top floor and overlooked St. Charles St! Add to that this property had VALET PARKING for only $20 a day (beats "good luck parking at $50 a day) and it was fantastic. This property was also directly on the route of all the parades except one we wanted to see and it was only a 20 minute walk away. Had it not been Mardi Gras, the trolly would have also been a very nice benefit as it runs right by the hotel for easy access to the French Quarter. The only issues we had was one day the linen truck was late so we were short towels for a few hours and the heater in our room was rather noisy (reported this to maintenance). Thanks again for stepping up when one of your sister properties not only dropped the ball but punted it as well. Lassiez les bon temps roulet!
March 18, 2014
Rated

5.0

out of

5.0
 by
HDenn
Mardi Gras
Glad to have once again stayed over Mardi Gras. perfect venue and easy to access . I ride in Bacchus. This was my 2nd year at Indigo. Plan on returning. The one minor prob lem we had was handled quickly and efficiently. The security team did a great job
March 12, 2014
Rated

1.0

out of

5.0
dislike
dislike over price bad area need more work price need to improve
March 10, 2014
Rated

1.0

out of

5.0
over charge
over charge and over rate everthing over price (call 5 x to get the room clean I will never return
March 10, 2014
Rated

4.0

out of

5.0
 by
me2014
Nice hotel
Nice hotel, check in staff just ok, got more information from other staff in hotel, they were very pleasant and helpful. Parades right out side the doors, which was nice, no private seating area. Street cars also right out front to take you to different places. However, if you want to go to the French Quarters, the transportation(street cars) stops two hours before the parades begin, so we needed to think of that ahead of time. You need to know what area you desire to stay in. Booking the hotel for a parade viewing from the room (more money) is not worth the extra because you cannot open the windows nor receive or give beads out.
February 26, 2014
Rated

4.0

out of

5.0
 by
purplegirl
Generally good hotel
We had a nice stay. The rooms were clean and comfortable. The walls were pretty thin, though, and I had to knock on our neighbor's door at midnight and ask them to lower their voices. Also, the housecleaning threw out containers I had (in fairness,, they were empty, but I still wanted them. Just annoying lack of "little touches"). The Mardi Gras buffet breakfast was average and uncreative. I don't eat wheat so the choices were extremely limited. There was bacon and eggs, fruit, potatoes and lots of wheat products. They could have used some veggies and maybe yogurt. Absolutely basic. The location is excellent for Magazine Street, an visiting Tulane which is what we were doing.
February 26, 2014
Rated

5.0

out of

5.0
 by
Coring
Room was awesome! Great bed and large shower; very clean.
The room had a king size bed, as well as a couch and chair. The shower was a large walk in shower with great water pressure. Even though the hotel is located in an active neighborhood, my room was extremely quite.
February 24, 2014
Rated

5.0

out of

5.0
 by
Collins921
Absolutely Beautiful!
The Hotel Indigo Garden District New Orleans was everything I expected plus more. The staff was so courteous and friendly. The room was spotless and comfortable! I wish I could have taken the bed home! We had easy access to all events via the street car located right outside!
February 22, 2014
Rated

3.0

out of

5.0
 by
Steven56
No Heat!
First off, I don't like walking into a Hotel and instead think that I'm in a bar! The reception desk is very little, and not staffed 100% of the time and a major part of the lobby is a bar/restaurant. We had a problem with our heat not going on and it would just click and click. They sent some one up when we got back to our room at 9:40 PM and he said he replaced the ignition switch and it should work fine. Well, it didn't make a loud click as before but the heat would not come on, so we were to tired to call and complain so we just went to bed. The next morning when I tried to check out, no one was at the desk and my wife and I just stood there until someone came to the desk. I handed him the keys and he printed me a bill, I then asked him if he knew of our problems and he said he didn't. I told him the problem and he said "let me see what I can do" and disaperred! When he returned some 5-6 minutes later he said "I can give you 25% off, will that do". By this time I was ready to leave and said yes and left the hotel, never to return!
February 18, 2014