Skip Navigation
English
|
|
|
|

Sign In

Book online or call: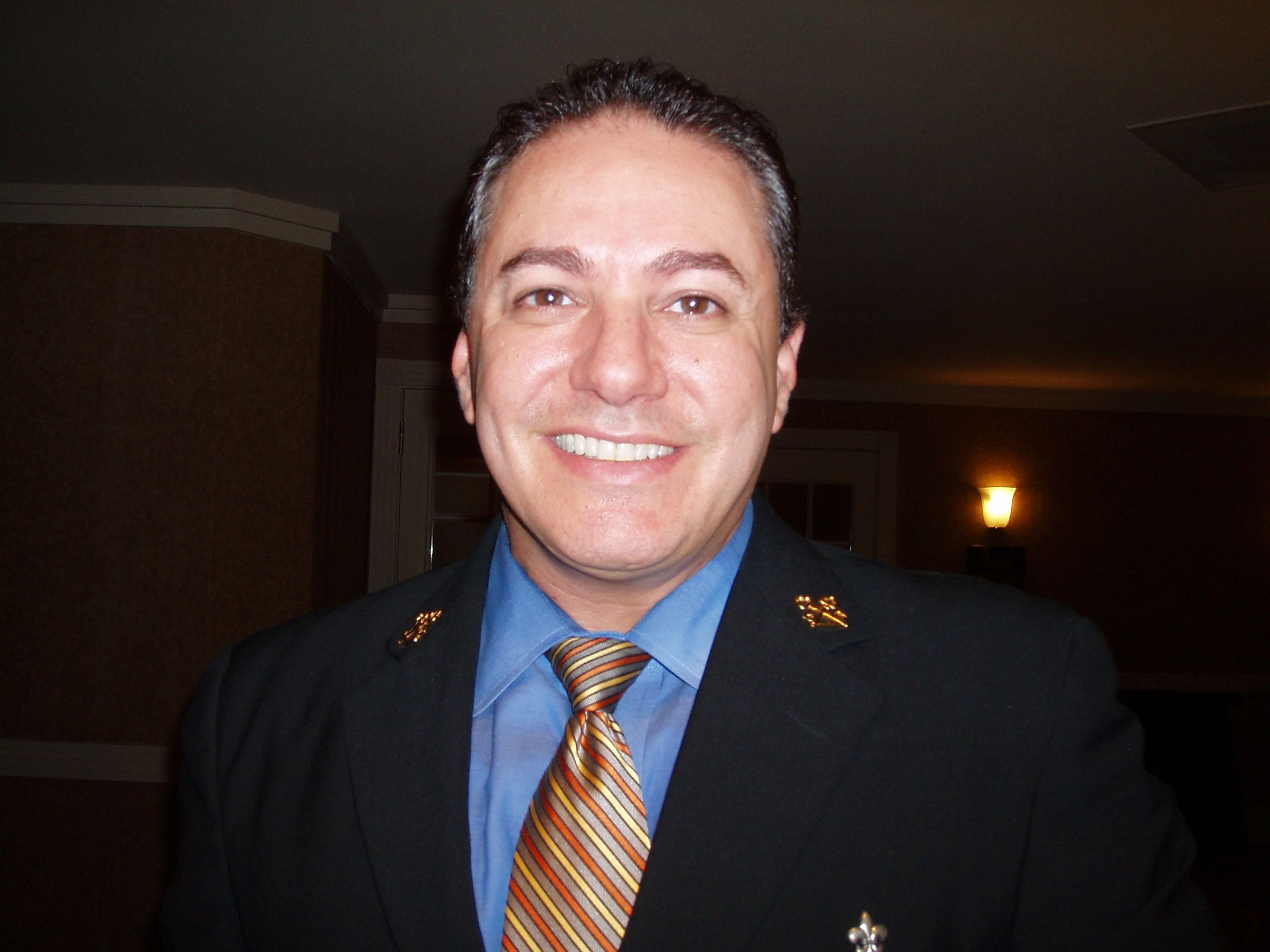 Insider Tips
LOCAL CULTURE
Clothing
Summer in New Orleans can be very hot and humid. We suggest light colored clothes, comfortable shoes and rain gear for those cooling afternoon thundershowers.
CONTEMPORARY LUXURY HOTEL IN NEW ORLEAN'S FRENCH QUARTER
Situated just two blocks from the historic French Quarter, six blocks from the river and front row for Mardis Gras, this luxury hotel in New Orleans is coveted for its location and Four-Diamond status. In the heart of the business district, the hotel is convenient for executives and leisure breaks. From fine, alfresco dining to stunning views from the 15th floor outdoor pool, this contemporary gem is perfectly appointed to explore the best New Orleans has to offer.
HOTEL HIGHLIGHTS
Restaurant & Lounges

Veranda Restaurant - Offering Breakfast, Lunch and Dinner. Ask about our daily lunch specials and homemade soups. The fresh pastries are made dai...

Amenities & Services

Our top-floor fitness centre features cardiovascular and weight equipment and complimentary fresh fruit. The pool overlooking the city offers food ...

SPECIAL PACKAGES

There's always something special happening at an InterContinental hotel. Whether you are looking for a fun-filled getaway or a place to host your n...
New Orleans
444 St Charles Ave

New Orleans

,

LA

,

70130

United States

Front Desk

+1-504-5255566
Languages spoken by staff
German, English, Spanish, Hindi, Croatian, Romanian, Tagalog, Turkish
Pet Policy
The InterContinental New Orleans is pet friendly. The maximum weight of the pet cannot exceed 40 pounds and a maximum of 2 pets per room. Pets cannot be left unattended in the room. A pet waiver will be required to be signed. Deposit is non refundable.
Pet Deposit $150.00 per stay
CHECK-IN

4:00 PM

CHECK-OUT

12:00 PM

Late Check out Available
Accessibility
Service animals allowed
10 Room(s) with Accessibility Standards
Parking
Guest Reviews
Rated

4.3

out of

5

 by

329

reviewers.
Rated

4.0

out of

5.0
 by
Chief2756
Good location
Nice older hotel. Employees were very courteous and recommended some great restaurants. There was a problem with the air conditioner that we didn't realize until 11:30 PM. Had thermostats turned as far down as it would go and the room temperature never got below 72 degree F. Makes for a very uncomfortable nights sleep. Other than that we were satisfied with the location to things we wanted to see and do. Would stay here again and will insure air conditioner works before settling in.
June 14, 2014
Rated

5.0

out of

5.0
 by
LizB2014
Great New Orleans Experience
The hotel is wonderful and personifies the New Orleans experience. Great Service, wonderful room, ours had brick walls and very tall windows and doors, so very beautiful. Would stay here again.
June 12, 2014
Rated

5.0

out of

5.0
 by
ElizabethAnne86
Amazing.
I have never had such a good hotel experience. The staff was friendly, attentive, and helpful. The concierge knew the best food places in town. He really made our short trip amazing. Every restaurant or activity that he directed us to was top notch. The front desk was also helpful and respectful. The only reason I did not sleep well during my stay was from bad dreams from our ghost tour (and that is not up to the hotel)! Otherwise, our stay was awesome.
June 11, 2014
Rated

4.0

out of

5.0
 by
lwolfe
New Orleands wedding
Very comfortable room in the French Quarter. Everything was in walking distance. Would have liked a breakfast for what we paid. Leak in roof that was never taken care of after letting them know there was a problem. Liked the vault use. Damp smell in hallway.. Nice /clean outside pool. Did not use the restaurant.
June 11, 2014
Rated

4.0

out of

5.0
 by
Dad-1
Overnight stay 5 Jun '14.
The overnight parking charge was a bit expensive, otherwise, I would recommend this hotel to friends.
June 10, 2014
Rated

5.0

out of

5.0
 by
Lady Royal
Good location with good views and pleasant staff.
The courtyard is very pretty but the saltwater pool is not heated and only gets 3-4 hours of sunlight each day. The front desk person said the pool was heated when checking in. The room was comfortable and sleeping was fine. It was noisy in the morning because of nearby construction. The room had a musty odor but air fresheners solved the problem. There was only one outlet which made it difficult to charge electronics. The bathroom was adequate but small and opening and closing the door from inside was awkward. There wasn't hair conditioner supplied. The latches on the doors to the balcony were difficult to operate and need updating. Still a very nice stay and would stay there again.
June 9, 2014
Rated

4.0

out of

5.0
 by
mudsbrother
Comfortable bed, typical noisy air conditioner
Great location, basically quiet except for one night when other occupants became a bit noisy. Also, the air conditioner would cycle on and off during the course of the night and often with a loud 'clunk' not unlike many other hotel air conditioners. We also used valet parking which is rather expensive but somewhat typical for the area.
June 9, 2014
Rated

5.0

out of

5.0
 by
GF52
Fantastic
Everything about our whole stay was fantastic. We were there for our 40th wedding anniversary. I emailed Todd for romantic suggestions and upon finding out the reason for our stay upgraded us to a suite. All the staff were very pleasant and very eager to please even with the simplest thing such as hailing a cab. The hotel was full of genuine atmosphere true to the French Quarter. It was a step back in time complete with the original construction of the hotel, courtyards and even the turtle pond. I will highly recommend this hotel to everyone I know and without a doubt the place I will stay again. It is a bonus also to be a block away from Bourbon Street to avoid the noise. Thanks to all the staff!
June 8, 2014
Rated

5.0

out of

5.0
 by
Steve and Chrissy
Right in French Quarter
Beautiful and clean hotel with obvious historical value and 21st century accommodations. Just 1 block from Bourbon Street and 7 blocks from Jackson Square... easy walk to everything and just outside of most of the craziness. Friendly and helpful staff, coffee in the lobby, and just steps from Café Beignet and Arnauds.
June 8, 2014
Rated

5.0

out of

5.0
 by
pmanh
Wonerful staff,great location
This is our second stay at your hotel. The staff was wonderful to us. The staff made sure everything was just right for us. We enjoyed breakfast at the hotel. We wished that you served dinner. Thanks again for the great time. We hope to see you soon.
June 6, 2014
Rated

5.0

out of

5.0
 by
Cschick
Great French Quarter hotel!
It was my daughter's fairy tale New Orleans wedding and destination vacation rolled into one! We booked 30 rooms and the 2 large suites available at the Chateau LeMoyne, which were perfect in every way. The pool and courtyard area spoke "French Quarter" from the Bloody Mary's and exquisite breakfast to the balmy afternoon breezes in the tropical setting of brick facade and palm trees. Everything you want and dream of doing in the French Quarter is within walking distance or a pedi-cab ride, it's fantastic! We plan on returning the first chance we get!
June 5, 2014
Rated

5.0

out of

5.0
 by
Bonitag10
Great location and great bed
Staff was super nice felt like a queen being a rewards member but with she staff fill sure they make everyone fill that way.
June 3, 2014
Rated

3.0

out of

5.0
 by
greg102
Parking Jip
The hotel and pool were wonderful. The rate for the room was acceptable since it was in the French quarter but the parking was ridiculous. We stayed for two days. When we pulled up the valet came and asked if we were checking in and provided us a valet tag at that time when we said we were checking in. There were no list for prices for daily parking posted at valet podium nor did they mention how much it was. When we checked in at the front desk there again was no mention of the cost for valet parking. It wasn't till we got our final bill did I realize it was nearly $40 a day to have the valet park the car. A total of $80 dollars and a block and a half away was a light parking garage with cameras for $15 a day. I was less than please with the sleight of hand feeling there was with the parking. I certainly would have opted to save the $50 and parked in the garage if I was properly informed of the parking cost for a day. When I asked the front desk about it they said "yes sir that is how much parking cost here" and offered nothing more as a remedy.
June 2, 2014
Rated

1.0

out of

5.0
 by
Jim5528
Not Happy
I made my reservation 6 months in advance and did not get what was promised. Will not stay there again.
June 1, 2014
Rated

3.0

out of

5.0
 by
LolaSue18
Bare bones but nice staff
For some reason I was upgraded to the Executive Suite. Unfortunately this was not as wonderful as it sounds. The "suite" was located in an isolated part of the property on the ground floor and there was only one small window. The bedroom/living room was very large but also very dark and the some of the bedding was threadbare as was the carpeting. The room had a very musty odor. The bathroom(s) were located a distance away and were not in good condition. The toilet was difficult to flush and when I arrived the shower drain was clogged and had to be fixed. The tile was cracked in many places and the whole decor was outdated, dark and heavy. There was no chain or security device inside the door, so being on the ground floor and somewhat isolated I had to put a chair under the lock in order to feel moderately secure. There bathroom amenities were virtually nonexistent aside from the usual soap, shampoo, conditioner and lotion. No shower cap, etc. There was no gift shop to buy water, etc. On the plus side, the staff was very friendly and helpful and the location is ideal.
May 17, 2014
Rated

3.0

out of

5.0
 by
joolspayne
No fridge in room, expensive and muddled breakfast but great location.
On arrival at 4 pm, we had to wait 30 minutes for the room to be ready, was offered a coffee while we waited which never materialized. When we finally accessed the room we found that the chair had sticky stain on it, the maid promptly changed the chair. We requested a fridge for the room, we thought this would be standard as all of the other Holiday Inns have had fridges, was told that they did not have enough to go around and priority was given to those who had to store medicines in a fridge. Breakfast was not included, was very expensive and also the service was muddled and very slow. All in all the location was great, just off the French Quarter so quiet yet no distance at all, and the room was lovely with a balcony to sit on in the evenings.
May 16, 2014
Rated

3.0

out of

5.0
 by
Joeshmo23424
Late room
I arrived at the hotel early was greeted by the valet who was very nice. Went in to check in was told room was not ready which i could understand after all it was 12:30. I was told room would not be ready till 4:00 so we went and explored the area for awhile arrived back at hotel at 4:30 went to check in and again told my room was not available this time i wasnt very happy with that answer. It was after 5:00 till i finally was able to check into my room. Another issue i had is parking seemed very over priced.
May 15, 2014
Rated

4.0

out of

5.0
Internet service
I thought that charging to use the internet at this hotel was a really nasty thing to do to your guest's. That was a realy bad experence for me. The hotel is beautiful. I loved the balcony.
May 9, 2014
Rated

5.0

out of

5.0
 by
Steph214
Perfect Location
The Holiday Inn is in the perfect location in the French Quarter. It is close enough to everything that you can walk, no car needed, but being a block or so from Bourbon Street, you do not hear the noise and can get a great nights sleep. Great restaurants and shopping all nearby. Eat your way through the town!
April 29, 2014
Rated

5.0

out of

5.0
 by
powerscrapper
Perfect choice for a quiet French Quarter hotel!
We just returned from a three - night stay here and could have not have been more pleased.Had a lovely room overlooking the pool and courtyard and were within walking distance to all French Quarter attractions ,as well as within close proximity to streetcars for travel outside the area.Found the staff to be extremely friendly and helpful, just like the people of New Orleans themselves.Would definitely love to return here someday.
April 21, 2014
Rated

5.0

out of

5.0
 by
MariaSophia
Bucket List trip :)
Wonderful experience. Staff very helpful and friendly. Invited us back for the beautiful Christmas time in New Orleans..
April 19, 2014
Rated

5.0

out of

5.0
 by
Islandgirl90
Comfortable beds and softest pillows ever
We arrived in a group of five for a mini-vacation and had rooms with balconies. We had our coffee very morning on the balcony and did our people watching. There was a little street traffic noise but it was never enough to disturb anyone. The hotel was great and all of the staff made us feel very welcome. I would recommend staying at The French Quarter-Chateau Le Moyne.
April 14, 2014
Rated

5.0

out of

5.0
 by
Piddler
louisiana derby
Stayed at the Holiday Inn while we attended the Louisiana Derby. It is extremely convenient and no car is necessary. A cab (reasonable fare) can take you anywhere. If you do drive a vehicle the valet fees are very high $35.00+.
April 2, 2014
Rated

1.0

out of

5.0
 by
Mynameisbill
Awesome hotel but....
I found your hotel to be very relaxing and the accommodations of the room were great, despite no fridge. The front desk staff were very nice. However, one of the security guards was outright mean and rude to me twice during my eight-day stay. I was once relaxing in the lobby and waiting for my party when he started to hassle me. Another time I was waiting for my shuttle. He was very unprofessional. He never said "please" or "thank you". If I had paid to stay at this hotel and not my company, I would have demanded a refund.
April 1, 2014
Rated

4.0

out of

5.0
 by
Tewkesbury
Great location and best breakfast room server in town
We stay in a lot of Holiday Inns and really enjoyed our stay at Chateau Lemoyne in New Orleans. The valets really went above and beyond and the servers in the restaurant were fantastic-- even taking time to bond with my superhero-loving son and preventing a toddler meltdown. Our room was fabulous and we loved the French Quarter location. My only caveat is that the bed by the window was a little uncomfortable. Still, we definitely plan to return!
April 1, 2014
Rated

5.0

out of

5.0
 by
Albita
Group Meeting
It was a great experience and better place to stay. The Hotel is very accesible to downtown New Orleans. The staff provided excellent customer service and guidelines on how to access historical landmarks.
March 31, 2014
Rated

5.0

out of

5.0
 by
Gove
Room Cleanliness
Every time when we returned to our room after a day of sightseeing, it was always immaculate. Beds were made up neatly and bathroom was cleaned nicely. Loved the inside courtyard.
March 29, 2014
Rated

3.0

out of

5.0
 by
Salemsmomma
Not So Comfortable...
We had a balcony double queen bed room looking out onto Dauphine St., the balcony is shared by two other rooms...making it feel less safe and secure. This hotel is in a great location but the rooms are less than sub-par. The decor is completely outdated and the room was dirty and dingy feeling. The bathroom was small and we had to nearly climb over the toilette to get in the shower! The pool is outdoors and was semi warm. The valet attendant was great! He was very friendly and helpful! The front desk staff were also nice. If I return to New Orleans I would not choose to stay here again.
March 19, 2014
Rated

5.0

out of

5.0
 by
anna3714
Right in the middle of everything!
Wonderful staff, wonderful location! Great rooms! We really enjoyed our stay. Had our wedding here in the courtyard as well. I think we made the best choice by booking it here. Everything was done professionally and they catered to our every need, not to mention it was beautiful. We will stay here again!
March 19, 2014
Rated

5.0

out of

5.0
 by
feldos
Outstanding French Quarter Choice
My wife and I arrived at the hotel very early on a day where many people were checking in for a convention. Renee at the front desk was extremely polite, friendly and helpful, despite the long line of arriving guests. There was not a room available that met our request, but Renee was able to find an even better room and upgrade us. In addition the room was available immediately so we didn't have to wait four hours until official check-in time. She seemed to always be cheerful when we saw her at the front desk during our stay. Our suite was fantastic, with a view of the courtyard of this historic structure (built ~1845). We didn't have an opportunity to try out the pool, but the pool area was perfectly clean and well maintained. Everything in the hotel was absolutely clean and there were people cleaning the lobby, etc, frequently. Even though only one block off Bourbon Street, the hotel was quiet. The bar was also very nice and Eddie the bartender was helpful with local knowledge of places to dine, etc.. Dining room served standard HI fare. Service was quick and efficient. I can't remember our server's name from the day we ate breakfast at the hotel, but like every employee we encountered, she seemed to like working there. I highly recommend this hotel.
March 19, 2014