Skip Navigation
English
|
|
|
|

Sign In

Book online or call: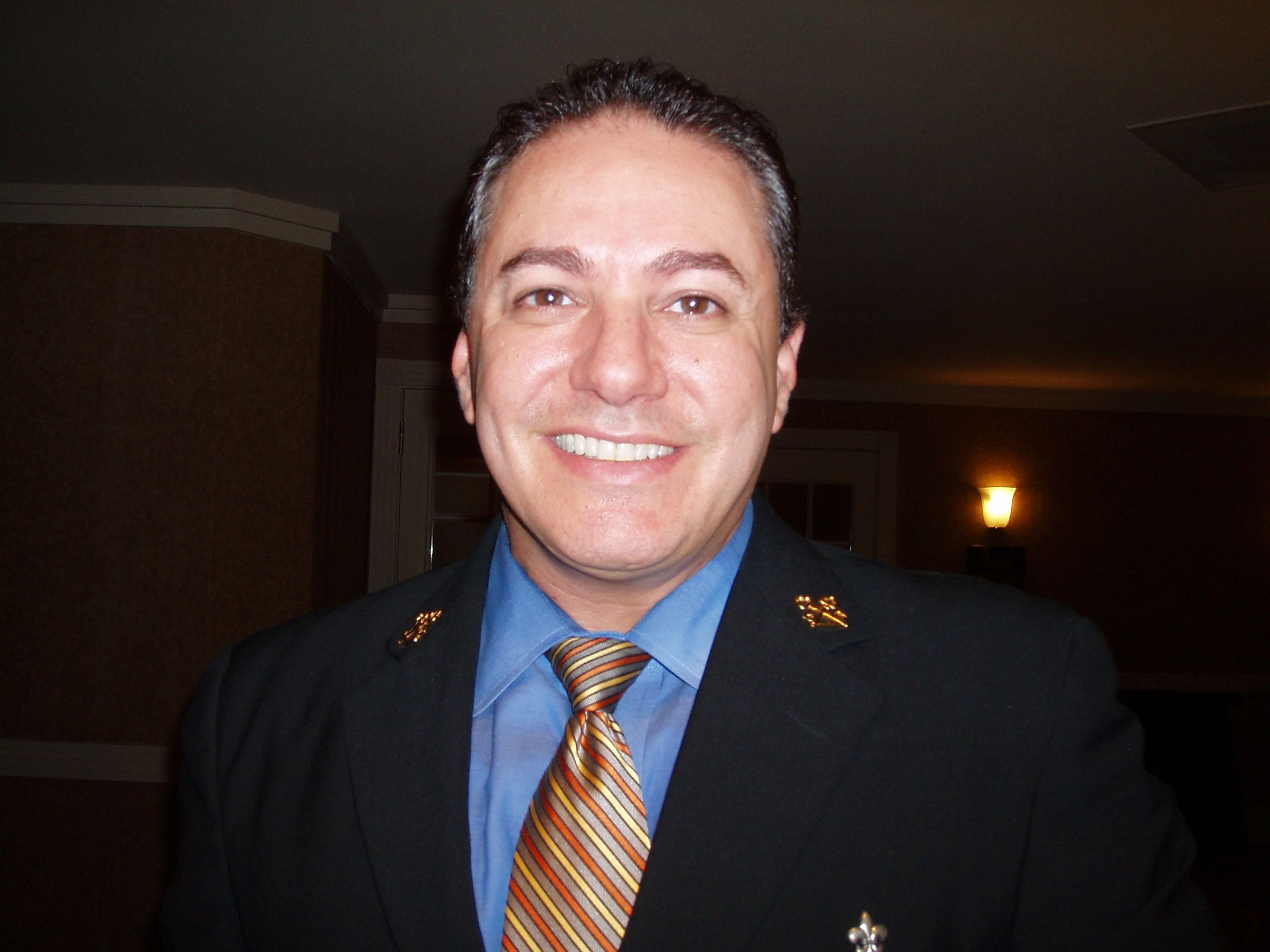 Insider Tips
LOCAL CULTURE
Clothing
Summer in New Orleans can be very hot and humid. We suggest light colored clothes, comfortable shoes and rain gear for those cooling afternoon thundershowers.
CONTEMPORARY LUXURY HOTEL IN NEW ORLEAN'S FRENCH QUARTER
Situated just two blocks from the historic French Quarter, six blocks from the river and front row for Mardis Gras, this luxury hotel in New Orleans is coveted for its location and Four-Diamond status. In the heart of the business district, the hotel is convenient for executives and leisure breaks. From fine, alfresco dining to stunning views from the 15th floor outdoor pool, this contemporary gem is perfectly appointed to explore the best New Orleans has to offer.
HOTEL HIGHLIGHTS
Restaurant & Lounges

Veranda Restaurant - Offering Breakfast, Lunch and Dinner. Ask about our daily lunch specials and homemade soups. The fresh pastries are made dai...

Amenities & Services

Our top-floor fitness centre features cardiovascular and weight equipment and complimentary fresh fruit. The pool overlooking the city offers food ...

SPECIAL PACKAGES

There's always something special happening at an InterContinental hotel. Whether you are looking for a fun-filled getaway or a place to host your n...
New Orleans
444 St Charles Ave
New Orleans , LA , 70130
United States
Front Desk +1-504-5255566
Languages spoken by staff
German, English, Spanish, Hindi, Croatian, Romanian, Tagalog, Turkish
Pet Policy
The InterContinental New Orleans is pet friendly. The maximum weight of the pet cannot exceed 40 pounds and a maximum of 2 pets per room. Pets cannot be left unattended in the room. A pet waiver will be required to be signed. Deposit is non refundable.
Pet Deposit $150.00 per stay
CHECK-IN

4:00 PM

CHECK-OUT

12:00 PM

Late Check out Available
Accessibility
Service animals allowed
10 Room(s) with Accessibility Standards
Parking
Guest Reviews
Rated

4.2

out of

5

 by

282

reviewers.
Rated

5.0

out of

5.0
 by
Stacy and Ken
Perfect place to stay!
Our stay was beyond what we expected. The hotel was beautiful. The staff very friendly and helpful. Everyone greeted us with smiles and always asked if we needed anything. The location is PERFECT in the French Quarter. EVERYTHING is easy walking distance. I will definitely stay here again and look forward to doing so!
January 8, 2014
Rated

4.0

out of

5.0
 by
AGInNOLA
Comfortable and Quiet in heart of French Quarter
Superior location in French Quarter. Easy to walk anywhere in Quarter from hotel. Easy to walk to streetcar line w of Canal. A bit further to river views, but very manageable. Rooms well kept and clean. Had a suite in Creole Quarters. Nice and quiet. My biggest complaint- bathroom is very tight and small for a SUITE! Shelving is ridiculously inadequate. Hardly any room to put any necessities. Tough to maneuver in and out of. I'm surprised H Inn doesn't make some adjustment to the bathroom...??? Oh... and coffee maker did not operate well at all! Looked brand new!! That was frustrating. We were there on a holiday weekend, so staff were constantly engaged at front desk- but I didn't call to complain..... Overall stay was great. I would definitely recommend.
January 6, 2014
Rated

5.0

out of

5.0
 by
SugarBear72
Great Staff
We stayed here for 5 nights in December. We had a great corner room on the second floor with a view of a nice, secluded patio. The staff here was great. When we rented bikes, they were very helpful in storing our bikes overnight and getting them out the next day. Also, whatever we needed, a taxi, extra towels and hangars, everything, was met with a smile and quick accommodation and service. We will stay here again as we come back to the French Quarter often to celebrate our anniversary or for music festivals and concerts. Oh, and the beds are very comfy and full of both soft and firm pillows. The only problem we had was with a cleaning person who did not speak English. When I told her that yes, we wanted service, but later, she just came on into the room where she got an eyeful of my husband just getting out of the shower. Ha!
January 5, 2014
Rated

4.0

out of

5.0
 by
MAIBDeeDee
Exactly what I expected!
For this location and price, I don't think that this place can be beat, but don't expect anything special. The rooms could use updating, the bathrooms are tiny and the hotel bar/restaurant have limited hours, but the staff is friendly and helpful and we experienced no problems. The price is right if you need a good place to stay in the French Quarter.
January 4, 2014
Rated

5.0

out of

5.0
 by
RDC1122
Great location!
Second stay here. A most convenient location for the French Quarter experience. Very accessable. Staff very friendly and helpful. Parking is expensive, but is across the street and visable.
January 4, 2014
Rated

5.0

out of

5.0
 by
EJW1947
New Year's Eve
Room very small. We really enjoyed the Bar and the conversation with the Bar Tender.loo
January 3, 2014
Rated

5.0

out of

5.0
 by
Denham mom
Great location
The rooms are roomy and clean.and didn't smell like smoke. The hotel is one street over from bourbon street. Nice to have quiet to go back and sleep and you don't have far to walk after visiting the bars.
January 2, 2014
Rated

4.0

out of

5.0
 by
Terrelyn b
Beds are not comfortable
Should upgrade beds to queen size. Doubles are almost impossible for 2 people to sleep in. Bed was not comfortable.
January 1, 2014
Rated

3.0

out of

5.0
 by
AscStorage
Average stay.
There was no bell hop service. We used the cart and serviced our own luggage and room. Valet service was efficient. Bar was not up to standard. Bar tender not very friendly - wine not very good. Seemed stale but bartender said "bottle had been opened 45 minutes earlier." Never offered to "re-serve." Not a lot of people in bar and he was in no mindset to go over and beyond for those in bar. Room was clean and we slept extremely well. Considering location and the comfortable nights' rest, we would probably stay there again. However, we will go to another bar for drinks.
January 1, 2014
Rated

4.0

out of

5.0
 by
TBrown01
Perfect location and nice Hotel with "boutique" feel
The location was perfect right in the French Quarter just a bit away from the life blood of Bourbon street, but enough away to not be caught up into the hustle when you needed some respite. We were there over the Christmas Holiday and had a great time. The hotel has a boutique feel to it, in spite of being a holiday inn. The lobby and decor were inviting and the rooms were plenty comfortable for the family. It was a bit chilly for a swim, but we did notice a few people endulging in the heated pool one morning. The staff were friendly and the concierge group were helpful to give us a hint or direct us to a venue or restaurant. They helped book a tour and a few dinners and were always willing to assist. Overall a very nice hotel and location. It is definitely one I would return to coming back to NO.
January 1, 2014
Rated

5.0

out of

5.0
 by
aray
Great Location and wonderful service
It was great experience ti stay in this holtel. Very good location and got wonderful services.
December 30, 2013
Rated

5.0

out of

5.0
 by
Latigo57
Great property convenient to everything in the French Quarter
Great place to stay. A little bit pricey, especially with parking figured in, but comfort, cleanliness, location and staff are all top notch.
December 30, 2013
Rated

5.0

out of

5.0
 by
GordonL
New Orleans Leisure
Very nice experience. My wife and I flew in just before Thanksgiving for leisure purposes. The hotel is conveniently located to Bourbon Street. Bad weather prevented us from being able to enjoy the hotel pool area. I do feel that the parking fee is excessive for hotel guests.
December 21, 2013
Rated

4.0

out of

5.0
 by
Willi61
Great Service
During my stay everything was very good, except the guy at the service desk. He was very agrrogant. The valet guys was very nice and polite. I was love to stay there again. But not check-in with that same guy.
December 18, 2013
Rated

5.0

out of

5.0
 by
lhsc51
Great place to stay!!!
had a great time and was close to everything and staff very helpful.
December 14, 2013
Rated

3.0

out of

5.0
 by
Chemobrain
Noisey
The room we had was very noisey. There was a motor that would ki8ck in a run for only about 30 seconds, but kicked in several times an hour. We were across the hall from the cleaning staff storage room and the ice machine. I was also surprised there was no hair conditioner, like I have had at all other Holiday Inns. But, it is a good location, but wish the parking was less.
December 6, 2013
Rated

3.0

out of

5.0
 by
DSmith1
GOOD LOCATION
The location of the hotel was great.. However, I am use to my stays with Holiday Inn and Express as a Gold member receving a welcome kit (at least a bottle of water) or some type of welcome bag and a complimentary breakfast in the restaurant or continental breakfast. Also I am use to all the rooms at the ones I have stated in having microwaves and frigs. For the price of the room I have had better accommodations at other Holiday Inns/Express or IHG properties. About the only 2 good things from this stay was nice staff, and location.
December 4, 2013
Rated

2.0

out of

5.0
 by
Ja33
Staff, Room, service
Staff, Nov. 27th, PM, man receptionist was rood to all questions that we asked about our room keys. Room "for a Holiday inn" had no Refrigerator or Mic. In it. We always had a complementary breakfast, but not here.
December 3, 2013
Rated

3.0

out of

5.0
 by
Igomoramous
Okay
The overall trip was not that great. The room had it's good points and bad points. However, I would consider staying their again.
November 26, 2013
Rated

5.0

out of

5.0
 by
Sal20
Great location!!! Great staff!
Excellent location in the French Quarter. Great,friendly staff and very comfortable room. The heated out door pool was so relaxing. We will definitely stay here again. Everything within walking distance. No noise from Bourbon Street made this an ideal vacation. Can't wait to return!!!
November 22, 2013
Rated

5.0

out of

5.0
 by
Josh2415
Outstanding quaint hotel
This is a quaint hotel in a really great location in the French Quarter. Outstanding staff, from management to front desk, valet, bellhop, and housekeeping. Well maintained facility. Nice lobby, pool, and breakfast area. This was our second time staying here, but it won't be our last. This time we stayed in the Creole Cottage Suite; it was very large and extremely comfortable, but the "exposed beam" feature in the living room ceiling allowed noise from the suite above, but more importantly the separate bedroom was nice and quiet. Bedding and furniture was all very comfortable.
November 21, 2013
Rated

5.0

out of

5.0
 by
87Sue45
charming and convenient
This hotel was both charming and convenient. It was close to the many activities and festivities of New Orleans! What a fun place to stay! A very helpful staff!!!!!!!!!
November 19, 2013
Rated

5.0

out of

5.0
 by
Fived
Great location, hospitality, and comfortable room
Great location- minutes from tons of food and fun. A very comfortable, spacious room with a nice view of the pool/garden area. Valet gentlemen were very courteous and attentive. Check-in/check-out was simple and a smooth process. Amenities are basic. Would have liked the small, simple breakfast offered in other Holiday Inns especially since check-out is at 11 and most restaurants do not open until 10 am leaving a very minimal time to grab a bite, check-out, and catch a flight or head to the cruise port. Overall, highly recommend this hotel. It is close enough but also distant enough from the craziness of Bourbon Street. Very pleased and will return.
November 16, 2013
Rated

5.0

out of

5.0
 by
BdayGyrl
WONDERFUL FRENCH QUARTER HOTEL
My mom and I stayed at this hotel a few years back so when I returned this past month, had to stay here again. It is within the French Quarter, which, to me is very important. The staff is friendly and helpful. We had booked a smoking room, but the policy changed to all non smoking after we booked and the manager was very helpful and gave us a balcony room so I could smoke outside the room, so great customer service. Just love this hotel.
November 12, 2013
Rated

5.0

out of

5.0
 by
gary217
Fun on the Run
Met friends for a three day stay here and loved our suites and the staff was very helpful and friendly. For the price I would have expected a breakfast and I noticed that very few guests used the restaurant. Over all a great time.
November 10, 2013
Rated

4.0

out of

5.0
 by
HTA7
Location
Enjoyed my stay. Will most likely be back. only negative is ice machine broken on 4th floor (was told it would be repaired, was not) and walls freshly painted. Front Desk very friendly.
November 6, 2013
Rated

4.0

out of

5.0
 by
strebeck
Great Location 1 Block from Bourbon Street
Easy walk to anywhere in the French Quarter and most of the CBD. The one block from Bourbon Street provided a nice buffer from the craziness and noise on that street. Hotel is on a historic property with rooms with vaulted ceilings and large windows. Beds where comfortable but pillows where a bit lumpy. No refrigerator in the room which would have been a nice touch. Room and bathroom were clean. Had enough rewards points for a nights stay so it helped negate the high room rate. (Avg $300/night)
November 5, 2013
Rated

3.0

out of

5.0
 by
Takes2ToTango
CHECK YOUR ROOM & ROOM LOCATION FIRST
This was our eighth (8) Holiday Inn on our trip and our third visit to the Big Easy but a first to this property . It is a very interesting looking hotel from the exterior and exciting to stay at a historic looking building with a courtyard pool. Location is in the French Quarter and very close to Bourbon Street. Valet parking was courteous and just a note that it is very close (across the street) to the hotel which would be good for in & out and worth the high cost of parking. We had booked 2 King Bed Leisure rooms adjoining. Front desk staff were accommodating but not too warm as she seemed busy at the time but we were the only guests there? Asked for an upgrade and were advised none available. Made sure to confirm that we asked for adjoining rooms and clerk said it was noted on the reservation and they were. We received rooms 351 & 352 which you would believe were close but not adjoining but that would be fine for us. When we arrived at the rooms, which by the way are a very long way from the elevators (actually 352 is the farthest room possible) due to the courtyard in the middle of the hotel we found we were actually not near each other but that we were around the corner and at the end of another hallway! What happened to adjoining? We called down to the desk and were told the hotel was booked and that was all that was available! Thanks a lot! Room 351 was a good size room and what we expected except that the "view" was a wall right outside the window that blocked every inch of view except a 3 inch narrow view of the pool at a 45 degree angle! Room 352 was a very small room - so small that there was not even an easy chair (part of the King Leisure Room Description), a chest of drawers that was in a corner with the desk that could not be opened if you were sitting at the desk as it went over half the desk or only half the desk was usable but we did have a view of an enclosed back courtyard. The washroom opened directly into the room not at the side or down a hall and was less than private for anyone using the washroom as anyone else there had to look inside the washroom! Fridges are not a part of the room but you can get one if you call down but on a first come basis. In 33 years of staying at Holiday Inn this was the smallest and worst laid out room ever, but at least I didn't look out at a wall! Both rooms had great king beds but the beds had 5 of what I would call "Golf Ball" pillows, Standard Pillows not king or queen that were wrapped into themselves to be round balls and very weird! They were not even close to the standard Holiday Inn Pillows we are accustomed to and although labelled soft & firm were actually all identical! Air is controller from a wall thermostat and great and easy to use. Rooms are surprisingly very quiet for being in the French Quarter. Washrooms were a bit small but adequate, well lit with great towels and amenities and good water pressure. Rooms and halls were very clean although in the two days we were there a small note pad page laid in the hall during the entire time. Rooms were made up promptly every day and not too early. Staff are courteous and helpful (except the front desk issue) and mostly eager to assist. The pool area is a delight and makes you want to stay there with good towels and very clean. We had breakfast at the hotel and it was very good with great service and product. Make note there is no room service at this hotel and the restaurant is basically a breakfast use area. There is no service around the pool which is quite a surprise as it cries for this service. All in all a great site with great amenities but very poor desk service some very poor rooms and views and could spoil your time in the Big Easy! Upon checkout I asked the front desk to have management (manger temporarily not available) contact me and left my card but to date no contact from them.
November 3, 2013
Rated

5.0

out of

5.0
Perfect place to stay!
This was our first visit to New Orleans, and we were thrilled to find our hotel right in the heart of the French Quarter, but just far enough away that you could sleep at night. This hotel was extremely accomodating to us, as we moved rooms three times during our 4 night stay. The first night we had a lovely, quiet room on the side of the hotel that faced away from the quarter. Slept like babies. The next night we had the brilliant idea to switch to a room with a balcony. They accomodated our request with no hassle. Turned out the room was beautiful, and the balcony was perfect. That night, two or three jazz bands trumpted their way right past our room, what a pleasant surprise! We would have loved this room if not for the fact that the parties didn't stop until the wee hours (what did we expect??). The next morning we asked to be moved back to our original location, which again they accomodated. Again, we slept like babies. We finished off our experience at this hotel with the wonderful bartender opening our bottle of wine for us to drink by the pool at around midnight. It was a wonderful end to our trip - warm night, palm trees, beautiful courtyard and some wine! Highly recommend this hotel!
October 28, 2013
Rated

5.0

out of

5.0
 by
Reggiebusted37
Very good property
Excellent location. Staff were very cordial and professional. Valet parking attendants were very proficient. Roy at front desk and Eddie the bartender were very polite and helpful during my three days there.
October 27, 2013