Skip Navigation
English
|
|
|
|

Sign In

Book online or call: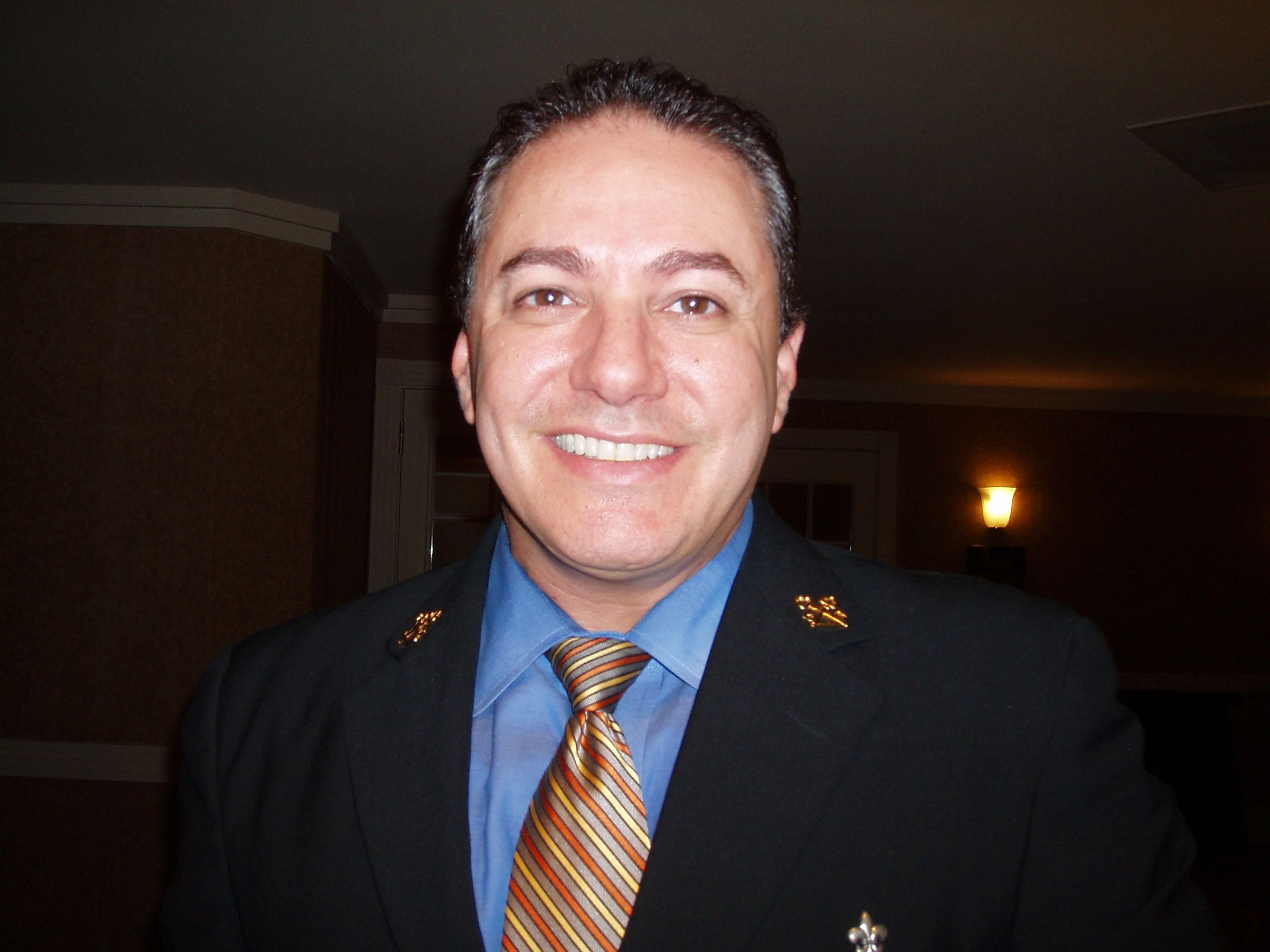 Insider Tips
LOCAL CULTURE
Clothing
Summer in New Orleans can be very hot and humid. We suggest light colored clothes, comfortable shoes and rain gear for those cooling afternoon thundershowers.
CONTEMPORARY LUXURY HOTEL IN NEW ORLEAN'S FRENCH QUARTER
Situated just two blocks from the historic French Quarter, six blocks from the river and front row for Mardis Gras, this luxury hotel in New Orleans is coveted for its location and Four-Diamond status. In the heart of the business district, the hotel is convenient for executives and leisure breaks. From fine, alfresco dining to stunning views from the 15th floor outdoor pool, this contemporary gem is perfectly appointed to explore the best New Orleans has to offer.
HOTEL HIGHLIGHTS
Restaurant & Lounges

Veranda Restaurant - Offering Breakfast, Lunch and Dinner. Ask about our daily lunch specials and homemade soups. The fresh pastries are made dai...

Amenities & Services

Our top-floor fitness centre features cardiovascular and weight equipment and complimentary fresh fruit. The pool overlooking the city offers food ...

SPECIAL PACKAGES

There's always something special happening at an InterContinental hotel. Whether you are looking for a fun-filled getaway or a place to host your n...
New Orleans
444 St Charles Ave

New Orleans

,

LA

,

70130

United States

Front Desk

+1-504-5255566
Languages spoken by staff
German, English, Spanish, Hindi, Croatian, Romanian, Tagalog, Turkish
Pet Policy
The InterContinental New Orleans is pet friendly. The maximum weight of the pet cannot exceed 40 pounds and a maximum of 2 pets per room. Pets cannot be left unattended in the room. A pet waiver will be required to be signed. Deposit is non refundable.
Pet Deposit $150.00 per stay
CHECK-IN

4:00 PM

CHECK-OUT

12:00 PM

Late Check out Available
Accessibility
Service animals allowed
10 Room(s) with Accessibility Standards
Parking
Guest Reviews
Rated

4.2

out of

5

 by

305

reviewers.
Rated

5.0

out of

5.0
 by
12robot
wonderful experience and great parking valet resources
My stay at this facility was beyond wonderful. The outstanding factor was the vast array of dedicated and friendly employees on staff. From the moment I entered the facility I was made to feel welcome. There is a sense of caring and a sincere effort to make your time enjoyable and worry free. Kudos to the parking valets as these young men are a source of infomation and so so nice. I will definitely return.
June 11, 2013
Rated

5.0

out of

5.0
 by
Johnny566
Excellent
The hotel is located within walking distance of most things in the French Quarter. The part of the building we stayed in was origional structure from the 1800. Keeping the rustic look of the brick buildings they had updated the quarters to serve modern needs. There is no problems with security. The resturant served the best of breakfasts, but failed to serve lunch or dinner. The lounge opened at 3 pm instead of noon or earlier, in a city that the bars are open 24 hourts. I understand that the hotel management may feel that they can not compete with the other establishments in walking distance. In my opinion when your customers need time to relax and stay in for a night, there is no entertainment available.
June 10, 2013
Rated

5.0

out of

5.0
 by
JackandMary
Handy to Everything
We found this hotel handy to everything in the French Quarter as well as the main street uptown. The room was large and comfortable. The staff was very helpful answering all our questions. We would definitely stay there again and recommend it to others. Jack & Mary
June 9, 2013
Rated

1.0

out of

5.0
 by
ally623
Not What is Expected from Holiday Inn
I am a Platinum member and upon checking in they knowingly placed me in room sandwiched between 6 rooms that were part of a bachelor party. Had to switch rooms the next day after a long night of noise and door slams. Put me in a room with 2 doubles for my wife and I. They said there were 3 other bachelor party groups at the hotel. Furnishings were old, bathrooms need updating. Won't be staying here again.
June 7, 2013
Rated

5.0

out of

5.0
 by
FrankDebAD
Looking Back
My company had a meeting at this location 15 plus years ago. I knew I wanted to stay there again...it took about a week of web surfing because I could only remember the expose brick room and that it was a block from Bourbon Street. Found it! I made the room reservations and my wife made the plane. Well, as it turned she made airline reservations for Thursday and my room reservations were for that Friday. Al that I went thru to be assured I had the correct hotel and room to possibly not have that room for Thursday. Ouch! When I realized I need an additional day (she mention it to me while I was driving) I called and explained (that I would need the room with the exposed brick but it was my 34th wedding Anniversary) I was able to call the 800 number to make the changed but had to call the hotel direct to assure the room. But once I spoke with an agent at the French Quarter-Chateau Lemoyne they were able to add the additional day...GREAT. We had a wonderful time in New Orleans...but it all started with the right accommodations: French Quarter-Chateau Lemoyne Love that place.
June 7, 2013
Rated

3.0

out of

5.0
 by
Tchaikovsky
French Quarter-Chateau Lemoyne
The French Quarter-Chateau Lemoyne location is perfect to the French Quarter; the Front office STAFF par excellent; the first breakfast could have been more appealing, love to hear Good Morning with a smile; 2nd breakfast (after letting FBM know of the shortcoming) staff much more appealing; last breakfast Cook in Bad Mood (got the order wrong, food not prepared as requested). Valet parking SUPER OUTSTANDING FANTASTIC. When the Manger was speak with you; one felt that it was obligatory and superficial; not real and that she wanted to hear what you said. NOT treated like a Platinum Member!
June 5, 2013
Rated

4.0

out of

5.0
 by
hoghead69
Great location
The staff are really into serving you and they know the area well. If you like a hard bed with" cutesy" pillows and chairs that you can't sit in than this is the place for you. We had all the usual appointments with the room but it was a bit uncomfortable.
May 29, 2013
Rated

5.0

out of

5.0
 by
FUZS
Ship Reunion
Facilities, service and cleanliness were excellent complimented by friendly, helpful, knowledgeable and professional personnel.
May 28, 2013
Rated

3.0

out of

5.0
 by
DDGG
Poor service
Check in: had a reservation for two rooms. Reception did not know how to change the priority name on the additional room. Reception could not recommend a restaurant, although the concierge hours were over. Check-out: no receipt handed under door for priority customers ("I am alone tonight"). Took 5-10 min to check out. Check-in for flight: computer was not responding. Receptionist advised I SHOULD do the reboot. Takes very long for computer to re-boot. Receptionist was unpleasant and not helpful to do it for me on his computer as done in any other hotel. For priority club recognition got second drink at bar free. I prefer a bottle of water. I visit HolidayInn for business very often. Worse service ever received. Another note: midnight, loud people walk down the hallway.
May 28, 2013
Rated

5.0

out of

5.0
 by
lr2013
Great Location at a Great Price
Loved this hotel. The staff was great, the rooms were clean, and had a great view of the French Quarter. I would recommend this property any time you go to New Orleans.
May 23, 2013
Rated

4.0

out of

5.0
 by
Carol13
Friendly Staff
My husband and I thoroughly enjoyed this charming hotel right in the middle of the French Quarter. It was just a block to Bourbon and Canal Streets. We only wish there had been more food services as we could only eat breakfast there. I would 100% recommend this hotel.
May 21, 2013
Rated

3.0

out of

5.0
 by
Sharmein
Average Stay
We stayed at this hotel for three nights, but the first night we were put in a room with double beds located near the elevator. Due to the noise and the old mattress (my husband has back problems), we asked to be moved to a king room in a quieter section of the hotel. The front desk was very accommodating and we found the second room to be less tired and more comfortable. All in all, it was a comfortable hotel, but it does need some updating in the guest rooms.
May 21, 2013
Rated

4.0

out of

5.0
 by
JimDebby2008
French Quarter Location
Room was clean and updated. Was a little smaller than was expecting. We always book a king room on our stays--this was way smaller than most Holiday Inn rooms. I'm guessing it was because it was right in the French Quarter. Was quiet--even though it was one street over from Bourbon Street. Waitresses at breakfast were great. Good food. Front desk people were very helpful with our questions. Overall we enjoyed our stay--just thought price was a little high for the room size.
May 21, 2013
Rated

4.0

out of

5.0
 by
Diana47715
Great location
I would recommend this hotel. The location was great. Walking location to almost all "tourist' attractions. The rooms were nice and clean, balcony was wonderful except you did have to share with 2 other rooms. Felt safe at all times. The food was good just wish they would have had lunch and dinner, only offer breakfast.
May 20, 2013
Rated

3.0

out of

5.0
 by
tetrs3150
Great location
The staff was very helpful on the whole. Alan (a concierge) went above & beyond the normal service we have experienced in the past and made the trip better because of his advice!!. It would be great if the rooms had a small frig as that would have been good to store beverages etc. We had continual problems with the room keys but they were replaced without too many problems. The pool area was beautiful, although it was not heated. A washer & dryer would have been great because we had some terrible weather and could have used a dryer.
May 20, 2013
Rated

2.0

out of

5.0
 by
Tricey
Great Location
The location of this hotel is great...just one block over from Bourbon St. On Saturday morning we were able to sit out on the balcony and watch several wedding day parades come down the street which was an awesome treat. The only thing I truly disliked about this property is the fact that there's no refridgerator or microwave in the room. You would think with the amount of money being requested for these rooms...you would at least allow your guest those comforts. A 5 day stay with no fridge or microwave makes for alot of wasted food.
May 17, 2013
Rated

4.0

out of

5.0
 by
Tubo
My Observtion
I was dissapointed that I could not make a reservation at reception for Holiday Inns at onward destinations. Also it appears Friend and Family privelages are not recognised in the USA.
May 15, 2013
Rated

3.0

out of

5.0
 by
chuckie41
Walk Easy!
This hotel is so near the action yet our rooms were quiet, although they were on the 5th floor with small windows. When booking, we requested 2 court view rooms - our rooms faced inward toward the court but not much of a view of the court - mine, way at the end of the corridor got splendid views of the roofs of adjacent buildings. Still, I would reccommend the hotel thanks to its location and the friendly staff.
May 14, 2013
Rated

4.0

out of

5.0
 by
Tigerdude
Great Location
Location of hotel is perfect for Bourbon St and other touring. Bathroom vanity too small to put very much on it; most items were in the room. For the price, should offer free breakfast.
May 12, 2013
Rated

5.0

out of

5.0
 by
krburris1
Great Location
Great stay in a great location! Staff was helpful and friendly. Will stay here again!
May 10, 2013
Rated

5.0

out of

5.0
 by
1Sandy8
Perfect location, excellent staff service
Beautiful facility. Charming courtyard with a great heated pool. Location in French Quarter was walking distance to all we wanted to see & visit. Close to catch the trolley to get to farther locations. Staffer Michael was great in setting up tours....all with pick-up & return from hotel. Room was wonderful...we loved the "square pillows", comphy beds. Consistantly friendly staff transferred to some wonderful friendly guests from all over the world ....all sharing their sightseeing experiences. Great breakfast at reasonable prices in small cafe on site. Highly recommend this hotel.
May 10, 2013
Rated

4.0

out of

5.0
 by
Sp56
Room was lovely-bathroom small
Room was very spacious but bathroom was tiny. Might be New Orleans architecture but I have seen this in other properties as well. View was beautiful from window. Staff was very nice and helpful. Would be nice if rooms had refrigerator & microwave standard.
May 10, 2013
Rated

4.0

out of

5.0
 by
Arby17201
Bookkeeping SNAFU
great location, and the facility met our expectations, EXCEPT, at checkout I noticed that I was charged $314/night for valet parking. The desk clerk apologized and corrected it, HOWEVER now I have 2 charges on my credit card; the correct one and the excessive one. A week after the stay, both charges still appeared on my credit card account, so I phoned MasterCard, they phoned the Inn (with me on the line), and the Inn insists the overcharge was removed. Now, another week later, both charges still appear on my credit card account!!!
May 3, 2013
Rated

5.0

out of

5.0
 by
hillerhalf
Business Trip
Had a great time here. Rooms were very clean and comfortable. Nice and close to everything downtown and all the local attractions (Bourbon Street). My time was very enjoyable.
April 24, 2013
Rated

4.0

out of

5.0
 by
Annie033
Staff / Restaurant
Great staff Great location Restaurant should be open for lunch and dinner
April 22, 2013
Rated

4.0

out of

5.0
 by
MEB53
Chateau Lemoyne
The hotel is very comfortable and well located to visit the French Quarter. The staff was helpful and efficient. The breakfast service was adequate but when busy the service fell off.
April 22, 2013
Rated

4.0

out of

5.0
 by
TCat
Exceptional staff!
Older property but well maintained and clean. One of the few hotels that still permits smoking in your room. All staff friendly and helpful.
April 20, 2013
Rated

5.0

out of

5.0
 by
AaronP
Wonderful Experience
We enjoyed the service and accommodations! Wonderful breakfast and super location. Nice and quiet. Hard to believe we were only one block off of Bourbon Street!
April 17, 2013
Rated

5.0

out of

5.0
 by
Elnday
Good place to stay
The service was good from all the employees. They were very helpful when we asked for places to eat or to see. The vallet service was great we did use them a lot.
April 17, 2013
Rated

5.0

out of

5.0
 by
TimothyC
Great location and terrific staff
Although the rooms are "old-Holiday-Inn-like" and the bathrooms are small by today's standards this is still one of the most comfortable and quiet hotels in the French Quarter with a wonderful staff. Being just a block North of crazy Bourbon St it is always calm and welcoming here. I have stayed at quite a few different hotels in and around the Quarter and I now believe this is the least hectic and most convenient place around. I highly recommend it.
April 16, 2013