Skip Navigation
English
|
|
|
|

Sign In

Book online or call: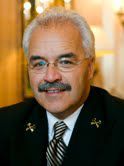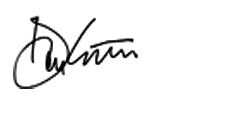 Insider Tips
LOCAL CULTURE
Don't call it Frisco!
San Francisco is a great diverse city, with its people from all parts of the world. We're friendly and enjoy showing off our city, don't hesitate to ask anyone for directions!
HISTORIC SAN FRANCISCO LUXURY HOTEL ON THE CREST OF NOB HILL
As splendid as when it opened in 1926, Mark Hopkins is one of the city's finest historic San Francisco luxury hotels. It's ideally located at the crossing of three cable car lines, just minutes from Union Square. Each suite is furnished in a unique, stately style. Breathtaking views of San Francisco combine with fine dining and a signature 100 Martini menu at Top of the Mark restaurant. Described when it opened as 'architecturally perfect', this San Francisco luxury hotel remains so today.
HOTEL HIGHLIGHTS
Restaurant & Lounges

The legendary Top of the Mark lays the city at your feet with near 360 degree vistas showcasing the beautiful and scenic skyline of San Francisco. ...

Amenities & Services

Our 24-hour fitness centre is equipped with Precor ellipticals, stationary bikes, treadmills and Paramount weight machines, many with flat-screen T...

SPECIAL PACKAGES

There's always something special happening at an InterContinental hotel. Whether you are looking for a fun-filled getaway or a place to host your n...
Mark Hopkins San Francisco
999 California Street

San Francisco

,

CA

,

94108

United States

Front Desk

+1-415-3923434
Languages spoken by staff
German, English, Spanish, French, Hindi, Croatian, Hungarian, Indonesian, Italian, Japanese, Dutch , Punjabi, Portuguese, Romanian, Russian, Tagalog, Chinese
Pet Policy
Pets allowed, up to 25lbs, with a non refundable USD50 fee per night. Specific rooms or floor only. Pet cannot be left unattended in guest room.
Pet Fee $50.00 per night
CHECK-IN

3:00 PM

CHECK-OUT

12:00 PM

Late Check out Available
Accessibility
Service animals allowed
14 Room(s) with Accessibility Standards
Parking
Guest Reviews
Rated

4.1

out of

5

 by

552

reviewers.
Rated

3.0

out of

5.0
 by
Dudley01
Good location
You need to invest in some new HDTV's, the ones you have are over 18 years old. Good job on the bathroom re-do, bed was comfy now address the old tellies and you've got it nailed. also run both elevators!!!!!!!!!!!!!!! Thanks
September 10, 2013
Rated

2.0

out of

5.0
 by
azzurro2010
Internet in the room is not wifi
I work with Internet and not wifi in the room only in the lobby.
September 9, 2013
Rated

5.0

out of

5.0
 by
Seniorbidz49
Great staff and professional atmosphere!
Desk clerk was very helpful & locked our luggage until our "upgraded room" was cleaned & ready! Asked for & got a bay view with a perfectly cleaned & manicured room. First vacation day in S.F. was extra enjoyable because of this Inn!! Reasonble for Fishermans Wharf area & easily walkable to all activities. Breakfast was slightly hectic but expect that with "free"...it got us by until lunch on the Wharf. Will definitely try them again!!
September 9, 2013
Rated

5.0

out of

5.0
 by
Stubbens
Great place to stay.
Your hotel is a fantastic place to stay. It has a perfect location, helpful staff, great breakfast and an interesting elevator. Don and Sharon
September 8, 2013
Rated

4.0

out of

5.0
 by
Cora1
Nice hotel
Great hotel with great price. Only problem you don't get Internet in rooms, only in lobby.
September 8, 2013
Rated

5.0

out of

5.0
 by
AnandYatri
Location and comfort when in San Francisco
We thoroughly enjoyed our stay at Holiday Inn Express.The rooms are nice and clean.Healthy choices for breakfast and unlimited quantities.Items get over fast and are replenished quickly by the attentive staff. An exercise room keeps you fit if you want. The front staff goes out of way to extend their help,always with a smile.Linda is very courteous and helpful so also others.The housekeeping staff is also very courteous and do their job very well. The location is simply fantastic.You are near the cable car starting points and 5 minutes from the historic streetcar route "F",which is the lifeline to go around everywhere in San Francisco.The Gray Line office is around the corner,who are the best tour organizers.Do take their Sightseeing tour with Alcatraz.If Gregg is your driver on bus #5602,you will thoroughly enjoy the tour.Don't forget to eat at Indian Curry House,5 minutes from hotel.Great place!
September 4, 2013
Rated

4.0

out of

5.0
 by
Worldwanderer
Great location for tourism
Good value for money. Best location for tourism in San Fran. Very busy and small breakfast area, but reasonable food choice and quality.
September 4, 2013
Rated

5.0

out of

5.0
 by
DrGfromNC
Location Allows Easy Access To The City
The hotel is just two blocks from Fisherman's Wharf and maybe 5 blocks from Ghirardelli Square, the Hyde Street Pier, the Maritime Museum... you name it. It was also close to the Hyde Street Cable Car Line and just off the Historic F Line (Electric Trolly Line). You can literally get anywhere in the City very easily from the hotel using a 3 day transit pass that cost us $26 each versus cabs at about $15 one way to get down to Union Square and other sites. The hotel was clean, comfortable, and had a very good breakfast to get you fueled up for touring. It was also within walking distance of the Alcrataz Ferry Tours Landing. We would definitely recommend this hotel though it was just a little pricey for our budget -- but then, most hotels in San Francisco are pricey and compared to some others, it was really not too bad.....
September 3, 2013
Rated

3.0

out of

5.0
 by
Kevin2coach
Wrong information causing inconvenience
I had a room booked which said it was suitable for 3 adults and 2 Children. I was expecting a room with a pull out couch. I mentioned this to the person at the reception and she had no solution. For two nights, one of my family member had to sleep on the floor without the bed. I had to extend my stay and told the reception told me they would give me a junior suite with a pull out couch. When we returned late in the evening, we found the Junior suite was not very different that the previous room with a couch that was fitted in a spot where we could not open it out and once again one family member had to sleep on the floor. When I complained to the receptionist in the morning, she said the manager would contact me, which she did but did not follow up when I gave her my contact. I was very disappointed with the inconvenience this caused my family. Also the person responsible for vale parking was more concerned about fleecing the guest than giving proper information. There are cheaper options for parking other than vale and I saved quiet a bit of money parking elsewhere. Thank's to the receptionist who gave me some valuable tips. Hotel location was great, but overpriced for the room and services. Kevin
September 1, 2013
Rated

5.0

out of

5.0
 by
Grandmaof5
Memorable stay in San Francisco!
We stayed 6 nights Aug 21-27, 2013 and was truly impressed by the service and care extended to my husband, 13 yr. old grandson, and myself. Could not single out any one employee, as they all gave us the special attention, patience, courtesy, and genuine interest in directing us to the local sites, and instruct us in the use of the transportation system in San Francisco. As senior citizens traveling with a minor and with the help of the staff at the Holiday Inn Express Fisherman's Wharf we enjoyed many of the sights with ease. The hotel rooms are very clean, well ventilated, and with beds so comfortable that we did not miss our beds at home the whole stay. Breakfast was the usual fare, but the service around the breakfast station was courteous, with constant attention to keeping the area clean, and well stocked with the food options. Good staff! This hotel is situated so convenient to the Wharf, that we were able to tour this area several times during our stay since it was a short walk to the center of activities. We would definitely recommend this hotel, and the price point was very good!
August 30, 2013
Rated

4.0

out of

5.0
 by
Margotnbob
Good hotel and service
This is the second time we have stayed at your hotel. The staff at the front desk are always very helpful and we enjoy their friendly smiles and good information. The cleaning staff were also very friendly and had ready smiles and 'good mornings' to us. We enjoyed our stay in your beautiful city and will be back!
August 30, 2013
Rated

5.0

out of

5.0
 by
Jim152013
Fisherman's wharf stay
Great accommodation, close to Wharf and streetcar to downtown
August 29, 2013
Rated

5.0

out of

5.0
 by
TGill
Perfect Location
We could not have asked for a better location. We were right in the middle of a ton of things to see and do, and we could walk or catch the trolly to see and do everything we wanted. Had a great time. Thanks HI
August 27, 2013
Rated

2.0

out of

5.0
 by
John3712
Rock hard Bed
As a Gold Elite member I stay at Holiday Inns regularly. I can say unequivably that this was the worst bed I have slept on in years. VERY HARD, I ended up sleeping on the chair in the room. Good service, good location.
August 27, 2013
Rated

3.0

out of

5.0
 by
Claudia21
Wi-fi
Not having wifi in the room is a huge inconvenience
August 26, 2013
Rated

3.0

out of

5.0
 by
Margo69
great for families
The TV and toilet both didn't work but we called for service and they fixed them both.
August 25, 2013
Rated

5.0

out of

5.0
 by
Gman6497
Good area nice rooms
The room was good and the location right where you want to be. The staff was all really friendly and helpful. The breakfast is a good spread and there's something for everyone. This was the only time though the breakfast wasn't hot and it was really busy with not enough seating. Air condition in room was excessively loud as well.
August 25, 2013
Rated

5.0

out of

5.0
 by
Jlyn86
Great Stay --- Highly Recommend for Everyone!
I stayed at the Holiday Inn Express Fisherman's Wharf for my 3-day stay in San Francisco through a recommendation from a friend, and I must it did not disappoint. The cleanliness of the hotel was the first to be checked off on my list, as well as the friendliness of the staff. We were very pleased with our entire stay, in terms of the location of the hotel, accessibility, and amenities. I highly recommend this hotel to everyone looking to stay near Fisherman's Wharf and to be in walking distance to Pier 39, Ghirardelli Square and lots of little shops. I had a wonderful stay!
August 25, 2013
Rated

4.0

out of

5.0
 by
RichFishWarf
Great location, great staff with an outstanding breakfast
Other than a limited number of tv choices and no wireless in the rooms this is just a terrific place to visit Fisherman's Warf. Breakfast is outstanding and the staff to a person cares about you and your stay!
August 25, 2013
Rated

5.0

out of

5.0
 by
Doby1234
Great Location
Our family stayed at the hotel for three nights. Great location to Fisherman's Wharf and city transportation. Rooms were clean and comfortable. We would stay at this property again.
August 24, 2013
Rated

1.0

out of

5.0
 by
Dennis100
This never happened to me before!
This never happened to me before! I left a brand new shirt inthe room when I checked out. I called the next day and housekeeping said nothing was left behind. I called again.The few times I left some thing in a hotel after I checked out, I or the hotel called and they said they had the item and they returned it to me via mail. I am very disappointed that it appears that someone did not place the shirt in lost and found. This incident leaves me very troubled about this hotel and the people who work in housekeeping especially after Ieft a good tip. Dennis100
August 24, 2013
Rated

3.0

out of

5.0
 by
H2omanclan
Great Location - Average Property
Overall the stay was fine. The location was excellent - walking distance to Fisherman's Wharf and Ghiradelli Square. Easy access to public transportation - bus train, trolly and cable cars were all within a block or so of the hotel. There were four of us travelling - myself, my wife and my two sons, so we booked a mini suite to afford us a little more room. This mini suite emphasized MINI and not suite. The room was much smaller than we expected. The only thing that actually made it a suite as it had a microwave and a small refrigerator in one corner and a pull-out sleeper sofa against the window, which we had to rotate and wiggle to get it to fit between the bed and the wall. The beds were double instead of queen (I don't think queens could fit in the room anyway#. The room was clean, but really crowded. I think it would have been comfortable for just my wife and I, but with four of us, it was too small. The website advertised free wifi. I missed the fine print where the wireless wifi was only in the lobby. The rooms had wired wifi, but only wired for PC. Our Ipad couldn't connect. The television workd fine, but there were only about 10 channels available and no channels for kids. #Nickelodean, Disney Channel, Cartoon Network or something along those lines would have been appreciated# We asked for a wharf view and were pleased with a beautiful view of the marina and Alcatraz Island. Front desk staff were very friendly and helpful with directions and suggestions. Housekeeping was prompt but not pushy and very friendly and helpful. Facilities/maintenance was great. We couldn't figure out how to turn on the AC. They sent someone right up who was very helpful and courteous. They had a small fitness room with about six machines. We were the only ones in there each time we used it, so it was OK. I think it would have been crowded if we shared the space. No Pool. We had to go across the street to the "regular" Holiday Inn #not express# if we wanted to swim. Complementary breakfast every morning was a definite plus. There was a good variety of items to choose from and the quality was good. Parking was very expensive #$45.00 per day). There was only one entrance to the hotel, that faced away from the water, so every time we wanted to explore Fisherman's Wharf, we had to walk completely around to the other side of the hotel and when we returned, we had to walk all the way around the hotel to get back inside. An entrance on the wharf-side of the building would have be much more convenient. All-in-all, our stay was pleasant. The staff and the location made up for some of the disappointments. However, I think we would try a different property next time, or at least do a better job of researching before we selected a hotel.
August 23, 2013
Rated

3.0

out of

5.0
 by
LeeMid
Not the best I've been in.
Very small room, air conditioning wasn't working well, room wasn't cleaned properly each day. Parking attendants were great but otherwise ill look elsewhere next time I'm in San Fransisco.
August 22, 2013
Rated

4.0

out of

5.0
 by
DDUN
tv channel selection
was disappointed at the low number of tv channels. i travel extensively and its the lowest number (and some obvious ones were missing such as Fox News, History Channel and MSNBC..........
August 22, 2013
Rated

3.0

out of

5.0
 by
MummyMoooo
Overnight stay
I had booked a bedroom with 2 queen beds for my daughter and myself. We arrived quite late at night to find out that the room only had one queen bed. We were offered a roller bed, which arrived shortly after, but that we had to put up and ourselves. That left no space in the room to move. To go to the bathroom, one had to climb over the main bed. I did raise the issue with the manager in the morning and she was very understanding and immediately offered to refund half of the initial cost, which I accepted.
August 21, 2013
Rated

5.0

out of

5.0
 by
Theskl
Excellent location
This hotel was perfect for our week long vacation to the San Francisco area. We were able to walk to the wharf area and were able to take public transit everywhere else. The 7 day Muni pass is so worth the $28 that it costs. No need for a car when staying here. Breakfast options were plentiful, there was something for everyone. The breakfast area was crowded at times, but that did not bother us since we were on vacation and not in a hurry. Everyone likes free breakfast! We brought a laptop so we had wired internet in the room so the "free WiFi only in the lobby" did not bother us at all. We would definitely stay here again!
August 19, 2013
Rated

1.0

out of

5.0
 by
JerryandLinda
Terrible experience
We had a horrible fright, when we discovered our safe had been emptied of all our valuables, including our passports, my jewelry, our boarding passes for the cruise we were taking the next day, etc. Our items had been removed due to a mix-up among the staff (Front Desk and Engineering, I believe), who thought the items belonged to the previous guest. The Night Manager found our items and handled the situation professionally, but he wasn't aware of the items being removed, nor did he know immediately where they where, once he discovered that the items had been logged in. They had been locked in the GM's office and he didn't have a key. We were greatly relieved that our items were not stolen, which is what we believed at first, but we still talk about what a shock it was to find the safe empty. While I appreciated the Night Manager's handling of the problem, I think there should have been an apology the following day from the Day Manager or the GM. The experience didn't ruin our cruise, but it sure got us off to a rocky start. We hope you have looked into the handling of the situation and have come up with a solution to the communication problem. We hope no other guests have the experience we had.
August 19, 2013
Rated

5.0

out of

5.0
 by
Gwen21
Comfort, Relaxation, Responsive Staff
This hotel was comfortable, centrally located, clean and relaxing. The staff was always responsive, accommodating, friendly and pleasant; every one of them. I was very impressed and happy. I most definitely will stay there again and will recommend this property to my friends and relatives.
August 19, 2013
Rated

5.0

out of

5.0
 by
TheSots
Great location and great breakfast.
I choose this place because it was the cheapest place to stay with in a short walking distance to the Wharf. The hotel and room were clean and quiet. We felt safe here. Besides the great location, the best part was the free continental breakfast. Many hot choices, and plenty of it. This is definitely a family friendly place.
August 18, 2013
Rated

5.0

out of

5.0
 by
Patti322
great place to stay
this was wonderful place to stay and i would stay there again and have already recommended it to co workers and friends, It was very clean, staff was very friendley and helped with all of our needs. Breakfast was great to have a the hotel.
August 18, 2013