Skip Navigation
English
|
|
|
|

Sign In

Book online or call: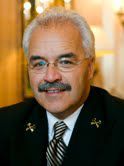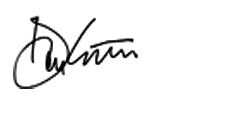 Insider Tips
LOCAL CULTURE
Don't call it Frisco!
San Francisco is a great diverse city, with its people from all parts of the world. We're friendly and enjoy showing off our city, don't hesitate to ask anyone for directions!
HISTORIC SAN FRANCISCO LUXURY HOTEL ON THE CREST OF NOB HILL
As splendid as when it opened in 1926, Mark Hopkins is one of the city's finest historic San Francisco luxury hotels. It's ideally located at the crossing of three cable car lines, just minutes from Union Square. Each suite is furnished in a unique, stately style. Breathtaking views of San Francisco combine with fine dining and a signature 100 Martini menu at Top of the Mark restaurant. Described when it opened as 'architecturally perfect', this San Francisco luxury hotel remains so today.
HOTEL HIGHLIGHTS
Restaurant & Lounges

The legendary Top of the Mark lays the city at your feet with near 360 degree vistas showcasing the beautiful and scenic skyline of San Francisco. ...

Amenities & Services

Our 24-hour fitness centre is equipped with Precor ellipticals, stationary bikes, treadmills and Paramount weight machines, many with flat-screen T...

SPECIAL PACKAGES

There's always something special happening at an InterContinental hotel. Whether you are looking for a fun-filled getaway or a place to host your n...
Mark Hopkins San Francisco
999 California Street
San Francisco , CA , 94108
United States
Front Desk +1-415-3923434
Languages spoken by staff
German, English, Spanish, French, Hindi, Croatian, Hungarian, Indonesian, Italian, Japanese, Dutch , Punjabi, Portuguese, Romanian, Russian, Tagalog, Chinese
Pet Policy
Pets allowed, up to 25lbs, with a non refundable USD50 fee per night. Specific rooms or floor only. Pet cannot be left unattended in guest room.
Pet Fee $50.00 per night
CHECK-IN

3:00 PM

CHECK-OUT

12:00 PM

Late Check out Available
Accessibility
Service animals allowed
14 Room(s) with Accessibility Standards
Parking
Guest Reviews
Rated

4.1

out of

5

 by

527

reviewers.
Rated

5.0

out of

5.0
 by
Theskl
Excellent location
This hotel was perfect for our week long vacation to the San Francisco area. We were able to walk to the wharf area and were able to take public transit everywhere else. The 7 day Muni pass is so worth the $28 that it costs. No need for a car when staying here. Breakfast options were plentiful, there was something for everyone. The breakfast area was crowded at times, but that did not bother us since we were on vacation and not in a hurry. Everyone likes free breakfast! We brought a laptop so we had wired internet in the room so the "free WiFi only in the lobby" did not bother us at all. We would definitely stay here again!
August 19, 2013
Rated

1.0

out of

5.0
 by
JerryandLinda
Terrible experience
We had a horrible fright, when we discovered our safe had been emptied of all our valuables, including our passports, my jewelry, our boarding passes for the cruise we were taking the next day, etc. Our items had been removed due to a mix-up among the staff (Front Desk and Engineering, I believe), who thought the items belonged to the previous guest. The Night Manager found our items and handled the situation professionally, but he wasn't aware of the items being removed, nor did he know immediately where they where, once he discovered that the items had been logged in. They had been locked in the GM's office and he didn't have a key. We were greatly relieved that our items were not stolen, which is what we believed at first, but we still talk about what a shock it was to find the safe empty. While I appreciated the Night Manager's handling of the problem, I think there should have been an apology the following day from the Day Manager or the GM. The experience didn't ruin our cruise, but it sure got us off to a rocky start. We hope you have looked into the handling of the situation and have come up with a solution to the communication problem. We hope no other guests have the experience we had.
August 19, 2013
Rated

5.0

out of

5.0
 by
Gwen21
Comfort, Relaxation, Responsive Staff
This hotel was comfortable, centrally located, clean and relaxing. The staff was always responsive, accommodating, friendly and pleasant; every one of them. I was very impressed and happy. I most definitely will stay there again and will recommend this property to my friends and relatives.
August 19, 2013
Rated

5.0

out of

5.0
 by
TheSots
Great location and great breakfast.
I choose this place because it was the cheapest place to stay with in a short walking distance to the Wharf. The hotel and room were clean and quiet. We felt safe here. Besides the great location, the best part was the free continental breakfast. Many hot choices, and plenty of it. This is definitely a family friendly place.
August 18, 2013
Rated

5.0

out of

5.0
 by
Patti322
great place to stay
this was wonderful place to stay and i would stay there again and have already recommended it to co workers and friends, It was very clean, staff was very friendley and helped with all of our needs. Breakfast was great to have a the hotel.
August 18, 2013
Rated

4.0

out of

5.0
 by
HotelPro913
Hit and miss
Good location and friendly, helpful staff. Fitness center consisted of a treadmill and exercise bike which was disappointing. Pool was two blocks away at the Holiday Inn.
August 18, 2013
Rated

4.0

out of

5.0
 by
summer2013tour
great location
the locations is fantastic and the breakfast and beds were great too.
August 18, 2013
Rated

5.0

out of

5.0
Great Location
Nice clean room. The staff was great. We forgot something in the room safe and housekeeping FedEx it right away. The only glitch was their was no Wi-Fi in the rooms. However it was nice to have my three kids and I sitting at a table in the large lobby all working on our mobile devices at the same time. We browsed, chatted and planned our trip. This might not have happened if there was wi-fi in the rooms.
August 18, 2013
Rated

3.0

out of

5.0
 by
LVJA
Convenient for Fisherman's Wharf and Cable Cars
First impression was not good as there was no dedicated Rewards check in desk but in any event there seemed only one person on reception duty. Waited quite a long time after an 11 hour flight and additional delay to the aircraft leaving so tired. The long delay at check-in was testing my patience and I cannot understand why only one person was seemingly on duty at this busy hotel. this needs remedying. Once served however we were recognised as gold members and given our complimentary bottles of water. There is no wifi access in the rooms even on the members floor. Since I did not have my laptop neither my iPhone nor iPad could receive a wifi signal unless you went down to the reception and lounge area. This is a major drawback and I would consider not returning unless it is remedied. The room itself was comfortable and relatively quiet and the air con was easy to control. Breakfast was a hectic and always frantic experience firstly finding a table and secondly at the queues at each food station. Not conducive to a relaxing breakfast. Lack of bacon on any of the days we stayed was disappointing and the plastic tasting omelette not to be repeated. Hotel is convenient to Fisherman's Wharf and cable Cars and the F Line trolley cars.
August 17, 2013
Rated

4.0

out of

5.0
 by
JamesP63
AwesomeLocation
Awesome location at Fisherman's Wharf, just park your car and walk to most major attractions. Breakfast at this hotel is quite a challenge. Due to the volume of people the breakfast always had a line up and was hard to find a place to sit. Food was cold. There is an awesome small breakfast restaurant just down the street, skip the hotel breakfast and go there instead.
August 17, 2013
Rated

4.0

out of

5.0
 by
Sunswiss
Rooms with no view
Photos of the Holiday Inn Express Looks Great....but Most of the Rooms are on the inside of the Building with a small Window And Looks To other room. few other rooms to the Street have Big Windows And are much brighter And Feel comfortable. We Booked a two Double bed room so early in advance for our famely of four At a high Price informed them to Wish a room in an Upper Floor for three Nights. We have Received an dark indoor room. We Discuss this with the Lobby Officer And they give us only for the Last Day a better room to the Street. We had a Little view to the warf . In the Description of the Hotel the room, this Situation is Not mentioned, also you can Not Choose between a much brighter room with a view or a smaller room inside oa the Building. All prices are the Same. An other Thing is no WLAN in the rooms. For this Price should be inclusive. in the Morning there was no room for breakfast because Guests blocked the chairs for Reading Mails only WLAN in the Lobby. The breakfast was Good and enough. I can recommend this property only the room to Street side. The other inside rooms are much Overpriced.
August 17, 2013
Rated

1.0

out of

5.0
 by
UdoS
Worse case scenario
This was my first and my last time in the HI Fisherman's Wharf. Reason was a defect in the air condition. It doesn't effect the room temparature - this was ok. But the air condition creates such a noise that there was no way to sleep at night. Even the engineer was not able to help so that the last option was to check out three days earlier than planned. The staff's only "excuse" was that they are sorry that they were not able to manage my expectations. I am sorry - but I will never ever come back to this Location.
August 17, 2013
Rated

5.0

out of

5.0
 by
SingleBaltimoreMom
Loved this place
Spent four nights here in August 2013. Great experience; would definitely choose this place again.
August 16, 2013
Rated

4.0

out of

5.0
 by
jacktodd2010
Great location and family friendly
The location is very close to the F1 light rail that runs from Fisherman's Wharf to the financial district, which is a really nice way to get around town without walking. We were a party of five and most small cabs would only take four passengers. Being close to the ligth rail made a difference. The room was clean and the maid service professional. The complimentary breakfast was great, especially for the kids, although seating at most times was limited. The hotel is walking distance to the most popular spots at Fisherman's Wharf, so a rent car for our family was not needed.
August 16, 2013
Rated

2.0

out of

5.0
 by
DisappointedJac
Expected More
Unfortunately considering the amount of money we spent on our room, our expectations were not met. Requests made very early in the reservation process were not met. Which created massive discomfort in our stay. When we went into our first room given to us, there were people still in it when we opened the door. Breakfast was a poorly executed event every day with no organisation from the property. We were lucky to get a table. The food was below average, and powdered eggs don't count. The wastage happening by the property in regards to the paper plates, cups and plastic knives and forks was appalling.
August 16, 2013
Rated

5.0

out of

5.0
 by
Suzie3
Wonderful location for all activities in SF
Our family stayed at the Holiday Inn Express at Fisherman's Wharf in San Francisco for five nights in August 2013. The hotel was very clean, staff very friendly, and the location could not have been better. Our room was very quiet and very clean. Beds were comfortable and we were able to get a good night's sleep. The area was close to public transportation, restaurants and all the activities at fisherman's wharf, pier 39 and Alcatraz cruises. All in all, we had a very comfortable and memorable stay.
August 16, 2013
Rated

4.0

out of

5.0
 by
kirk6400
Satisfied but room for improvement
Overall, I was very happy with my stay. The areas for improvement are around the Wi-Fi service. I think for the nightly rate I'm paying, Wi-Fi should be available in each room, not just in the lobby. Also, in order to get a refrigerator in the room it would cost an addl $20.00 a day. What hotel makes you pay for a refrigerator? The bed was comfortable, housekeeping was prompt, the hotel area was quiet and close to Fisherman's Wharf and the F Line streetcar. So, getting around town was fantastic. No need to rent a car with all of the transportation choices. We did two day tours and the pick up location was just down the block and around the corner from the hotel....took us maybe 5 min to walk there. If you didn't book any tours the location is so close you could walk up to the counter and purchase something directly. I was scared from some of the reviews I read about how expensive the Fisherman's Wharf area was but I found the prices for food and souvenirs to be quite reasonable. This hotel is in a perfect location to Fisherman's Wharf. The free breakfast every morning was certainly a plus and they had plenty of variety for varying taste buds. I would recommend staying here.
August 15, 2013
Rated

2.0

out of

5.0
 by
nsap
No Wi-FI
It is shocking to find a top rated hotel without WI-Fi access in the rooms. Going to the lobby is a poor alternative and cable access in the room does not accommodate tablets and other devices..
August 15, 2013
Rated

3.0

out of

5.0
 by
apond
Great Wharf Location / Average Property - BUT NO WIFI
-Great Wharf Location -Average Property (Fair Bedding) -NO WIFI. You're a hotel chain in SF -known for SIlicon Valley- and have NO WIFI. In 2013. So sad. -Nice staff.
August 13, 2013
Rated

2.0

out of

5.0
 by
Boogie
Need to work on Air Conditioning
we had to move rooms twice due to malfunctioning air conditioning. The first night it was after 12am, and we were exhausted. The AC in the second room was not working very well, so we moved rooms again. The staff was very nice and was trying to make us comfortable. Great location, and comfortable beds. I figured for the very high rate, we wouldn't have had these problems. From all the moving, we were tired the whole time there.
August 13, 2013
Rated

5.0

out of

5.0
 by
KC01
Great Location & excellent service
I have stayed in San Francisco often (love the city), and it is expensive, crowded and parking can be challenging. This was my first time staying at this hotel, and I was very impressed with the cleanliness, value and location. And the best part were the people who worked there. They were helpful, professional and kind. Will definitely stay there again.
August 11, 2013
Rated

5.0

out of

5.0
 by
klazys
Great staff and great location
We came up to San Francisco from the south bay to see the bridge lights and explore the water front (Fisherman's Warf, Exploratorium, Farmers Market, America's Cup) and were seeking comfortable lodging close to the water front and public transportation. Holiday Inn Express on North Point was the answer. And the staff was great, making this an enjoyable stay. We'll think of them first on next "date in the city". P.S. Can't rate the breakfast choices because the "blackout" curtains in our room worked so well we oversleep breakfast.
August 8, 2013
Rated

5.0

out of

5.0
 by
KP22
clean,comfortable,great service
This was our 4th hotel on a multi city vacation. The location is great the hotel was clean and comfortable, the valet parking was convenient with in and outs easy, and the included breakfast was good. We had a roomy 2 room suite for our family of 5, I would stay here again.
August 8, 2013
Rated

5.0

out of

5.0
 by
holster25
would recommend
Great location for every thing we wanted to do. Great breakfast but very busy. Would stay again the only thing is a little pricy but everything is
August 7, 2013
Rated

4.0

out of

5.0
 by
MichelleC67
Great location and very comfortable
Great location next to Fisherman's wharf. Breakfast was surprisingly better than I thought, with plenty of choice...especially great for a family of 4! What is expensive is the car parking..which is the norm in SF, but is still an extra expense. But great experience overall.
August 7, 2013
Rated

5.0

out of

5.0
 by
CD10
All around super choice!
Great location. Easy walk to streetcar and embarcadero and wharf. Front desk staff (shorter asian man) was fantastic and helpful! Highly recommend, safe, clean, wifi in lobby, breakfast every morn to start your day :)
August 6, 2013
Rated

4.0

out of

5.0
 by
Robin054
Wharf Inn
Overall a very good stay. To improve, the rooms need modern flat screen TV's and the beds need to be softer. The breakfast area also needs to be reorganized to avoid long lineups. In other words, organize the breakfast room into 4 separate areas ( corners ) : 1. Hot Food, 2. Cold cereal, milk and juice; 3. Toast & pancake making and 4.Coffee and Juice ( already on it's own ) The staff at the hotel are outstanding !!!
August 5, 2013
Rated

5.0

out of

5.0
 by
Dlccs
Excelent location.
The perfect location for a Vacation in SFO I would recommend this hotel to everebody despite the only 2 problems. The problem is the there are few tables for brakfast and everyday is the same, at the 3rd day I went to street and take something different. Internet access is fast but only in the Lobby area, the signal doesn´t reach rooms.
August 5, 2013
Rated

1.0

out of

5.0
 by
bcutter
Terrible Value
We were told that there was a laundry on site--THERE WASN'T, since we were on a motorcycle trip this was important to us. Their laundry was a block down the street in the parking garage of another building In order to use WiFi you had to go downstairs in the lobby and find a place to sit, as there were teen-agers lying/sitting all over the place There was a 45.00$ charge to park a motorcycle in a corner It was not worth the hassle to go downstairs for breakfast--too many people in too small an area Would I go back again, or reccommend this property--NO
August 3, 2013
Rated

5.0

out of

5.0
 by
edunnigan
Great Staff and Location!
The rooms may be a little small, but the location was superb and the staff went the extra mile to help clients! I was VERY happy with my stay here and stayed at other hotels during this trip and wished I would have been able to stay here the entire time. I highly recommend this hotel - fantastic customer service!
August 2, 2013