Skip Navigation
English
|
|
|
|

Sign In

Book online or call: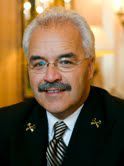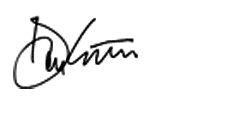 Insider Tips
LOCAL CULTURE
Don't call it Frisco!
San Francisco is a great diverse city, with its people from all parts of the world. We're friendly and enjoy showing off our city, don't hesitate to ask anyone for directions!
HISTORIC SAN FRANCISCO LUXURY HOTEL ON THE CREST OF NOB HILL
As splendid as when it opened in 1926, Mark Hopkins is one of the city's finest historic San Francisco luxury hotels. It's ideally located at the crossing of three cable car lines, just minutes from Union Square. Each suite is furnished in a unique, stately style. Breathtaking views of San Francisco combine with fine dining and a signature 100 Martini menu at Top of the Mark restaurant. Described when it opened as 'architecturally perfect', this San Francisco luxury hotel remains so today.
HOTEL HIGHLIGHTS
Restaurant & Lounges

The legendary Top of the Mark lays the city at your feet with near 360 degree vistas showcasing the beautiful and scenic skyline of San Francisco. ...

Amenities & Services

Our 24-hour fitness centre is equipped with Precor ellipticals, stationary bikes, treadmills and Paramount weight machines, many with flat-screen T...

SPECIAL PACKAGES

There's always something special happening at an InterContinental hotel. Whether you are looking for a fun-filled getaway or a place to host your n...
InterContinental Mark Hopkins San Francisco
999 California Street

San Francisco

,

CA

,

94108

United States

Front Desk

+1-415-3923434
Languages spoken by staff
German, English, Spanish, French, Hindi, Croatian, Hungarian, Indonesian, Italian, Japanese, Dutch , Punjabi, Portuguese, Romanian, Russian, Tagalog, Chinese
Pet Policy
Pets allowed, up to 25lbs, with a non refundable USD50 fee per night. Specific rooms or floor only. Pet cannot be left unattended in guest room.
Pet Fee $50.00 per night
CHECK-IN

3:00 PM

CHECK-OUT

12:00 PM

Late Check out Available
Accessibility
Service animals allowed
14 Room(s) with Accessibility Standards
Parking
Guest Reviews
Rated

4.2

out of

5

 by

608

reviewers.
Rated

1.0

out of

5.0
 by
Joonbug
Worst Hotel Stay In My Life
This had to be the worst hotel stay by far in my life. The room had bits of food on the ground that could have been cleaned befroe my arrival. THe toilet had brown stain on the lid that could ghave been cleaned before my arrival. My room Key wasn't made before my arrival (as a benifit of being a platinum elite member). I was given the worst room in the hotel on the second floor facing the street where the construction was occuring and buses were driving by all night, keeping me awake.
December 25, 2013
Rated

5.0

out of

5.0
 by
YRRAL
Close to action
Great property for vacation. Walking distance to waterfront, tours, shopping & great restaurants. Free breakfast a great bonus.
December 23, 2013
Rated

3.0

out of

5.0
 by
SKY2013
Not worth the Stay
Hotel location is good other than that nothing else is worth mentioning. I am a loyal ICH guests but when i check in front desk did not even notice i am an Platinum member. Hotel also did not credit in my stay for points,(please remember to checkI know this is an "express" hotel but a simple welcome will make anyone day. Worst is the lady who check us is trying to get us an connecting room, guess she is new, another front desk standing beside her give us the disgusted look as in why i am taking so long. All the value of free upgrade/welcome fruits and drinks is not in my stay. My room was face other room windows,everyone can see everyone. When i ask for direction from the front desk, i believe suppose is the conceige, (bald head Asian guy) so unwilling to give me the direction. And i happen to be in the opposite hotel for breakfast, the server ask me to check out their conceige for direction, what a big difference. Also i found that opposite hotel always have a person in the front desk to welcome guest. The only person i always see In Holiday Inn welcoming guest is a black lady with Curly hair say hello and welcoming guest back. This is one of the worst Holiday Inn i ever stay and i have to stay for 10 nights here. I was not treated like an loyal guest of the hotel.My Next stay i will pay a little more to stay in another ICH chain.
December 19, 2013
Rated

4.0

out of

5.0
Value for money
Pleasant stay. Modern carpet, cleanness of room. They offer complimentary breakfast which is bonus (but very very basic, still free). Only the surprise was "boxed television" in the room. We made query about it. A lady from front desk said that it's in the process of changing as they've just started renovation. Oh ... other thing - $45.00 per day parking fee was a bit steep for us. We parked secured parking - 2 min walk from the hotel with $30.00 per day. We wouldn't mind coming back.
December 17, 2013
Rated

2.0

out of

5.0
 by
ExperiencedTraveler1000
Not worth the Rewards Points
I do realize that the hotel is in San Francisco near Fisherman's Wharf, but the value just isn't there. The room was very outdated with an old fuzzy tube TV. When I mentioned this to the staff I was first offered a free breakfast coupon for a nearby restaurant - odd since the hotel offers a free breakfast. I was then offered a free in-room movie - again odd since I had made the point that the TV was one of the issues. I was told the hotel is currently doing remodeling to update the rooms. The view from the room was a small inaccessible roof court - knowing that all rooms can't have a view of the city/bay is fine but at least the area could be cleaned off so you do not need to look at discarded items. In the evening on our way out to a holiday party I asked the person at the valet stand if we could get a cab and was told to go stand by the street because they come by "pretty often"... We stood and watched the hotel across the street whistle up several cabs for its guests. Again - I know this is a popular location but could have used the points for a better destination.
December 17, 2013
Rated

4.0

out of

5.0
 by
Jobee
Fitness room
Fitness room is dated and smelled. One overhead tv. No USA today only local paper. Breakfast area under construction but still very well managed and stocked with items. Asked for a taxi, took 35 minutes to obtain one- I went out and flagged one.
December 16, 2013
Rated

5.0

out of

5.0
 by
wttntraveler
wonderful vacation-perfect location
On an anniversary trip and the hotel was fantastic! You can't beat the location, walking distance to Wharf, cable cars, trolley,shopping etc. The staff answered many of our questions and very knowledgeable! Breakfast area was tidy with room to sit. Thanks for the memories!
December 11, 2013
Rated

4.0

out of

5.0
 by
Bergey
plenty of room, but not a frill anywhere.
Our two-bed room was big enough, though the beds were hard and not terribly comfortable. On the first morning, upon leaving my room, I happened upon the houseman and asked him for a DND sign, since ours was missing and the rest of the room was fast asleep. He responded to this by turning and screaming down the hall to the houskeeper that she shouldn't make up the room. While standing right in front of the door. Uh, thanks? The front desk staff was also clearly overworked, and had very little time to spare for anything but a brisk welcome. Breakfast was all right, and the location is good for touristing. And it was inexpensive, so that was nice.
December 10, 2013
Rated

4.0

out of

5.0
 by
whatmore
what more could you want?
The staff were pleasant and helpful. The room, though small, was clean and comfortable. The location was convenient, within easy walking distance to the pier, fort Mason and Ghirardelli Square. The free breakfast, was, well, free. the parking was expensive, but it is everywhere in San Francisco. Overall, the room perfectly fit my needs and budget.
December 9, 2013
Rated

5.0

out of

5.0
 by
JDGER
Great room, great service, great staff
The staff at this location was so helpful and pointed us in all the right directions. Wonderful experience from the start. Would stay there again next time I stay in the city!
December 5, 2013
Rated

4.0

out of

5.0
 by
Sezz
No guest laundry
There was no guest laundry which was very inconvenient as we had to use the small laundry which was located in the hotel next door.
December 5, 2013
Rated

2.0

out of

5.0
 by
TML52
Great Location/Akward Stay
San Francisco is very beautiful and the Fisherman Wharf attractions are in extreme demand. Therefore this hotel can easily abuse their guests with little consequences. Although my reservations were for an expensive, prepaid, nonsmoking suite with a harbor view, I was given a heavily perfumed smoke masked standard room with a window view of an internal concrete wall. As a Platinum guest I was in awe of the situation. Though a 1-night solution was offered, a complete stay was not. Consequently, a decision was made to terminate the 4-night stay early. However, the immediate hotel manager on duty threatened to retain all the nights' charges upon an early check out. He was very arrogant and went so far as to offer a popular web site to file a hotel complaint on. He made it obvious that due to the Wharf's location he had no consequences to address. It was a very awkward situation. I recommend using the full service "sister" Holiday Inn one block away on Columbus. They have unadvertised suites and their facilities are very nice. In review, I need to compliment the desk attendants Inga and Ady in addition to manager Stephen. Stephen did a phenomenal job addressing alternative reservations and the desk attendants were OUTSTANDING! In my 30 years of extensive travels for the paper industries I heart fully believe the 1st manager, not Stephen, needs to be fired while Stephen along with Inga & especially Ady needs to be recognized for their customer service. If I offered such service, as what the 1st manager offered, to my clients P&G, KC, G-P, J&J, Bay West, Scott, I would rightly so be severely reprimanded by my superiors.
November 30, 2013
Rated

4.0

out of

5.0
 by
flxstr
Good location for Fishermans Wharf
Overall, a nice hotel. Everything is clean, modern, and no obvious signs of wear. Only 'negative' is a lack of care around the breakfast. Meat (and meat sauces such as gravy) should not be kept at a 'tepid' temperature. Otherwise, a fantastic greeting from Brandy?, likely the best greeting I've ever had at any hotel.
November 25, 2013
Rated

1.0

out of

5.0
 by
CJDJR
Not good
Showed up for check in. Front desk only had one employee. Had to wait while another customer complained about the parking fee. When I finally did get checked in, I arrived at my room to find someone already in it! Finally got a room of my own, after having to convince the front desk clerk there was someone in my original room. Room I was given had the worst mattresses on the bed, to the point I woke up the next morning unable to stand up straight from the pain in my back. And I was serenaded all night to the loud HVAC unit. The ultimate insult? Selection of free TV channels was extremely limited with no access to ANY of the cable news networks
November 17, 2013
Rated

2.0

out of

5.0
 by
Greatbrett
Terrible Experience
As a platinum member I I would have to say this was the worst experience I ever had a holiday inn express property. The room was not what I was promised, I was not told the truth by the front desk staff. The breakfast bar was a disaster , no coffee or tea available after 930 am . The staff's attitude in general was not about the best interest of me the consumer. Extremely noisy , paper thin walls and very out dated. Embarrassed me and my wife in front of other customers at the front desk . I would not recommend this property If a manager is reading this feel free to contact me Thanks
November 17, 2013
Rated

5.0

out of

5.0
 by
TerriNCathy
Safe location w new comfortable rooms n walking distance to wharf!
Staff are very friendly n professional, especially the front desk clerk Brandi, she was the best! Even all the cleaning staff were friendly which really impressed me. Me n my teenage daughter stayed in a suite n felt very safe at night since it was walking distance to the wharf. Continental breakfast was great, very clean n big variety. Suites are avg size, LG bathroom. Beds are ok, not pillow top but comfortable enough. Reasonable room price!
November 16, 2013
Rated

4.0

out of

5.0
 by
DeepElem1
Great location
San Francisco is a difficult city to navigate, so the easy access to restaurants on the Wharf, cable cars, F line and Ghiradeli Square are a huge plus. This is my second stay at this hotel and I would return again on my next visit. I arrived at my room to find my toilet seat broken, but patched together by previous guest. The staff had this fixed in less than 15 minutes of being notified. There was no coffee and tea available in lobby which is different from every other Holiday Inn Express I've stayed at. Breakfast is a fight to get to food and a table. This place seems to be a stopping off point for international tour groups who don't do their native countries proud with their manners. However, this is not the fault of the hotel. All in all a great experience and would recommend this hotel to anyone.
November 16, 2013
Rated

5.0

out of

5.0
 by
happy207
happy family
Nice all the way around! We highly recommend it! perfect location to Pier 39. Clean quiet and friendly!
November 15, 2013
Rated

3.0

out of

5.0
 by
Dude322
Overpriced but acceptable
You're going to pay if you're going to stay in Fishermans Wharf. So there's no surprise the cost is high. You can walk to any Wharf destination. And that's the best thing about the hotel. The breakfast buffet was outstanding, but little else was remarkable.
November 14, 2013
Rated

5.0

out of

5.0
 by
Alps2013
Great Location! Undiscovered GEM!
San Francisco is an overpriced mecca. That said, this hotel and the location are an undiscovered oasis in the midst of obscenely overpriced offerings. The room was QUIET...CLEAN...and the service at front desk terrific. Exactly what you would expect from a six star hotel in the Financial District of San Francisco. But here you are away from all the glitz and greedy prices! Would I come here again? You bet! When you give this place your business you are making a statement: you are showing you have brains to discern between value and great service vs. outrageous charges and slick marketing. You decide what works for you. Me? I'll come back here in a Manhattan Minute.
November 11, 2013
Rated

4.0

out of

5.0
 by
golf97
Nice experience & good location
Good location and convenient to Wharf and cable cars. Excellent breakfast as advertised. Did not like barking dog down the hall from our room. Also dog (not service dog) in breakfast dining area. One elevator down throughout our stay caused log jams and delays.
November 10, 2013
Rated

5.0

out of

5.0
 by
MommyD
Great Time
The HI Express was GREAT. The staff was nice and helpful. I stayed in a Family Suite and the two beds were a little small and the sofa bed was not comfortable at all but the room was a great. It had a bar area with sink and fridge. I got a good price for the location. I was more concerned with the staff and cleanliness of the hotel then the amount of sleep. First I went to the wrong hotel. I went next door to the holiday inn hotel and they were rude and the unfriendly... then they told me that I was at the wrong hotel. THANK GOD because they looked unhappy. When I got to the correct hotel, the Holiday Inn Express I was so happy because I was greeted with such joyfulness. Recommend the HI EXPRESS, not the regular holiday inn next door.
November 7, 2013
Rated

5.0

out of

5.0
 by
RG27
Great Staff
Outstanding staff at this hotel. Kind, helpful and enthusiastic. This hotel exceeded my expectations. Clean, safe, large rooms, nice breakfast and free wifi. All the basics, and well maintained.
November 2, 2013
Rated

5.0

out of

5.0
 by
SweetPea28
Great service and close to so many places to visit.
We were pleased with the hotel and the area which was walking distance to so many attractions. It was good to have a breakfast available in the hotel so as to not have to walk to get breakfast. Thank you!
November 1, 2013
Rated

3.0

out of

5.0
 by
cje49
Great location, awful bed.
My husband and I stayed four nights. The location was great; close to the city tours and within walking distance to all the attractions such as the cable cars, Ghirardelli Square, restaurants, and the piers. Unfortunately, I have nothing good to say about the beds. They were hard as rock. We tossed and turned all night, got little sleep and woke up to extremely sore backs each morning. This alone will be the reason we won't stay at this location.
October 31, 2013
Rated

3.0

out of

5.0
 by
McG1067
Great location, terrible staff
Location was great but the staff left much to be desired. Parking was 50$+ a night, so we opted to park offsite for less...when we stopped to change into warmer clothes mid-day, there was no street parking available and we asked to leave the car (with the keys) at the front while we ran upstairs to change. We were greeted with indignant sneers. Not cool. We also had our phone blinking constantly, and when I asked the front desk to turn it off (It was a message from them welcoming us) they said that they would. They did not. In addition to a blinking red light, the phone rang from the front desk at 3am each night. We were already on east-coast time, so this was horrible...and no one likes to be woken out of a dead sleep to the shrill sound of a phone ringing. When we asked for it to be stopped, we were informed that the "Phone technician" would not be in until Monday. Ridiculous. The location was great, but next time, I would stay at another hotel in the area. Also, don't be one second late for breakfast...they take the coffee away and will not give you any...in fact, our response when we asked was a snotty 'you should have been here earlier'. I would have been, but I was woken up in the middle of the night and my schedule was a little off.
October 30, 2013
Rated

5.0

out of

5.0
 by
jdkq
Excellent location + front desk was very helpful
The staff was excellent. Had a problem with the a/c in our suite and we were moved to another suite in record time. They moved everything for us while we were out. Location was the best. Close to everything.
October 30, 2013
Rated

4.0

out of

5.0
 by
Tommy777ca
Great Location
I've stayed here before and it has a great locations to do all things on Fisherman's Wharf. Very clean room - our lady who looked after our room did an exceptional job for us. My only complaint is there is no fridge. This is the only hotel room I have been in in years without one. Would be nice to be able to have a fridge, especially for a week's stay. BTW - I could have ordered one up - for $20 a day more. Most other hotels this is a freebee. WHile I am a member of IHG Reward Club - I did not get credit for 7 nights stay as I booked it thru my travel agent-at least that is what I was told. Seemed very strange. Breakfast seating area is too small - very busy. We twice just grabbed a banana and left.
October 29, 2013
Rated

5.0

out of

5.0
 by
smiddie
Great location
This hotel is in a great location. The service was great and everything was very clean. There wasn't anything negative with are stay and we enjoyed staying here.
October 28, 2013
Rated

4.0

out of

5.0
 by
Volcano
Good location, clean and good breakfast.
The hotel was located in a good location. It was clean and they provided a good breakfast. The bad was they charge $45.00 parking per day and additional taxes. You also had to tip the parking attendant on top of all of this every time they got your car.
October 27, 2013