Skip Navigation
English
|
|
|
|

Sign In

Book online or call: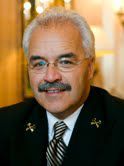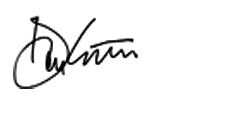 Insider Tips
LOCAL CULTURE
Don't call it Frisco!
San Francisco is a great diverse city, with its people from all parts of the world. We're friendly and enjoy showing off our city, don't hesitate to ask anyone for directions!
HISTORIC SAN FRANCISCO LUXURY HOTEL ON THE CREST OF NOB HILL
As splendid as when it opened in 1926, Mark Hopkins is one of the city's finest historic San Francisco luxury hotels. It's ideally located at the crossing of three cable car lines, just minutes from Union Square. Each suite is furnished in a unique, stately style. Breathtaking views of San Francisco combine with fine dining and a signature 100 Martini menu at Top of the Mark restaurant. Described when it opened as 'architecturally perfect', this San Francisco luxury hotel remains so today.
HOTEL HIGHLIGHTS
Restaurant & Lounges

The legendary Top of the Mark lays the city at your feet with near 360 degree vistas showcasing the beautiful and scenic skyline of San Francisco. ...

Amenities & Services

Our 24-hour fitness centre is equipped with Precor ellipticals, stationary bikes, treadmills and Paramount weight machines, many with flat-screen T...

SPECIAL PACKAGES

There's always something special happening at an InterContinental hotel. Whether you are looking for a fun-filled getaway or a place to host your n...
Mark Hopkins San Francisco
999 California Street

San Francisco

,

CA

,

94108

United States

Front Desk

+1-415-3923434
Languages spoken by staff
German, English, Spanish, French, Hindi, Croatian, Hungarian, Indonesian, Italian, Japanese, Dutch , Punjabi, Portuguese, Romanian, Russian, Tagalog, Chinese
Pet Policy
Pets allowed, up to 25lbs, with a non refundable USD50 fee per night. Specific rooms or floor only. Pet cannot be left unattended in guest room.
Pet Fee $50.00 per night
CHECK-IN

3:00 PM

CHECK-OUT

12:00 PM

Late Check out Available
Accessibility
Service animals allowed
14 Room(s) with Accessibility Standards
Parking
Guest Reviews
Rated

4.0

out of

5

 by

814

reviewers.
Rated

5.0

out of

5.0
 by
totosyd
Great Fisherman's wharf option
It's not the newest hotel in the area, but the staff are friendly and except for the expensive parking ($45 a day) it's good value. I've stayed a few times and every time have enjoyed the hotel. It's clean and well located.
March 20, 2013
Rated

3.0

out of

5.0
 by
Kevinmn10
OK for business but not great for families
Room was a bit small but clean. Helpful cleaning staff got more blankets and towels. I was upgraded to the 5th floor with the business center and a small frig as a priority club member - still a pretty standard room in my book. Noisy hall due to group of young overseas tourist group including banging on random doors down the hallway. Requested a roll away bed so our daughter could have her own bed (as listed on website) but told they don't give them out anymore due to fire codes. Offered to book me a second room as a "discount" price. Had we known roll away was not an option (again as stated on hotel website) we would have stayed somewhere else. Breakfast buffet was nice but very expensive.
March 19, 2013
Rated

4.0

out of

5.0
 by
Janana
Great Location and Clean
I appreciated staying in a clean hotel, with a great location. My family of six could very easily walk to many sites. We like to have our breakfast in the hotel and then go for the day but we had only one breakfast at this hotel. The prices for breakfast are not family friendly at all. The food was good but way over priced. We found another place for half the price and ate there for the rest of our stay. Also, noticed other guests doing the same thing. For this hotel I would say Sleep but don't Eat there.
March 18, 2013
Rated

4.0

out of

5.0
 by
Renie
Great location.
The location is great - right next to Fisherman's Wharf. It's a little pricey and you have to pay for parking, but it's clean and the underground parking felt very secure.
March 18, 2013
Rated

5.0

out of

5.0
 by
Isabella
Great location
This was an overal good stay at Holiday Inn Fisherman's Wharf. You cannot beat the location, close to everything.
March 16, 2013
Rated

5.0

out of

5.0
WONDERFUL
Can't believe how nice everyone and everything was. The location to the wharf was also great and the concierge was wonderful. However that was my 1st stay as a Priority Club Member and was not made aware of the extras that I was entitled too. You are right I did not read it until I got back home.
March 13, 2013
Rated

1.0

out of

5.0
 by
JJOS2013
Poor customer service
This hotel had a poor customer service. At check in the clerk did not give any importance and was not aware what was a Platinum member, she was in a rush and kind of rude. The maids will knock once and open the door fast, if you did not get the lock they can get in fast and unexpected, also they start this early in the morning, and almost every 30 minutes until you leave. The rooms are old and the A/C very noisy. Bad experience over all
March 12, 2013
Rated

5.0

out of

5.0
 by
Jolemite77
Great view and close to everything in Pier 39
I couldnt recomend this place any higher. The service was warm and accomodating and provided a great stay for our honeymoon. Pier 39 was blocks away so you can just park your car in their lot, walk and enjoy what San Francisco has to offer. A must if you would like a pleasant stay near the embarcadero.
March 11, 2013
Rated

3.0

out of

5.0
 by
TampaMatchmaker
Excellent Location!
This hotel is in an excellent location for visiting the wharf, waterfront attractions and getting on the famous street car. However, the walls are paper thin and you can hear everything. While we loved the idea of having a street / park view, we didn't sleep at all because of the noise of trucks and pedestrians. Breakfast is too expensive.
March 11, 2013
Rated

1.0

out of

5.0
 by
potemcam
Nice, but lots of little issues mean I won't return
The location is great, as it is right by Fisherman's Wharf. It is also nicer than some of the other properties in this area, as many are fairly old and living off their location. But this building was nice, and the rooms were clean and fairly spacious. I'm a Priority Platinum member but there was nothing that recognized this. I was surprised that I didn't get a newspaper each morning as I do at other Holiday Inn properties. The flatsceen TV in the room had seriously bad settings. I rented the movie Zero Dark Thirty and the TV was so bad that many parts of the movie the screen was just plain black. If I had a remote control for the TV, I could have changed the settings, but they only have that silly remote that controls in room movies, etc. I called the front desk but they couldn't send anyone up to fix the TV. I asked the front desk to call me a cab, and they told me just to stand on the corner and wave my arm, as many cabs go by. I found that a bit degrading. The Starbucks in the main hall was nice, but they need more than one person working there. With only one person in front of me in line, it still took over fifteen minutes to get a coffee. Talk about annoying. The fitness room may as well not have existed. No treadmills, and just a few steppers that are so close to each other that you'd bump elbows if someone was on the piece of equipment next to you. So, it was a decent hotel, but it didn't provide anything that made the stay memorable or want me to return.
March 8, 2013
Rated

5.0

out of

5.0
 by
met1
Perfect location
The front desk staff was very friendly and helpful! The room was very nice, clean and comfortable. The location was perfect - within walking distance of everything along the waterfront area! Lots of great restaurants, etc close by. The end of the one cable car line was only a couple of blocks away. The Alcatraz tour pier is within walking distance. Lots to see and do in the immediate area!
March 8, 2013
Rated

5.0

out of

5.0
 by
ber1
Excellent!!!
Had the chance to stay more than once at this hotel. Location, service, rooms, kindness of the staff I would say unbeatable but never had the need to compare. If asked, the only two things that do not make it perfect are... Parking price and breakfast price. Cheers!. I would stay again at your place! And the reception area and room area staff were very friendly and kind.
March 7, 2013
Rated

5.0

out of

5.0
 by
ncw34
Good location, Great staff
This is a very nice property in a great location, one block from the Wharf. There is handy access to all of the SF attractions by foot, cab, or cablecar. The rooms were large, particularly relative to many SF hotels, and decently appointed. The staff was particularly attentive, always ready to help with directions and suggestions. A stay that I would gladly repeat.
March 6, 2013
Rated

4.0

out of

5.0
 by
cookiecupcake
super stay
stayed for a 6 night stay 2 adults and 2 children found room clean and comfy location spot on transports restaurants all with minutes. staff great hardly any street noise and wifi no problem. overall great stay.
March 6, 2013
Rated

4.0

out of

5.0
 by
PBJ2013
Nice hotel and location for my business
The hotel was very comfortable and the staff very accommodating. Was a great place to stay on business and enjoyed the business floor. Although I had difficulty getting wireless in my room on the 5th floor it worked just fine in the business lounge. I certainly enjoyed the location for entertaining in the evening and not having to use the car. I will definately stay again on my next trip to San Francisco which is monthly.
March 3, 2013
Rated

4.0

out of

5.0
 by
droopydog
Front Desk Staff very helpful
The front desk staff was very helpful and helped me with a special request. Very pleased with their service. The room was comfortable, but I wish I could have made it colder. The thermostat seemed to have limited affect.
March 3, 2013
Rated

5.0

out of

5.0
 by
Quetta
Awesome
Updated, great loction very close to cable car stop, cvs, walgreens, towncar tranfer to SFO Airport for same 55.00 cost for taxi ride. First time in SFO for my friends that were with me. They loved the location. I have stayed here before and will stay here again. .
March 2, 2013
Rated

4.0

out of

5.0
 by
Harish
Breakfast
Breakfast way too pricey.... should be half the price the current charge per person, it's prohibitively expensive even for a business traveler.....let alone a family.... compared the breakfast cost to dinner pre-fix menu, it just doesn't add up......over all service at the hotel was very good..location ideal for many opportunities to do for a visitor....
March 1, 2013
Rated

4.0

out of

5.0
 by
GeoffU
Very good location and good value for money
Have used this property before. Location is very suitable for my requirements. Room very comfortable and free wifi a plus. Will probably use this property on future visits to San Francisco.
February 28, 2013
Rated

5.0

out of

5.0
 by
David03
Lovely stay
First time staying SF and I will book this hotel on my next trip back to SF. Great staff, very comfortable, excellent value and close to everything.
February 27, 2013
Rated

4.0

out of

5.0
 by
Pufferfish
Good location
The location is good with easy access to public transport and food. Nice clean room even though the overall facet is a little bit old.
February 26, 2013
Rated

1.0

out of

5.0
 by
VickiM
San Fran has better places to stay than this one
During check in, rep was unprofessional speaking with poor English, confused our reservation with another guest. Before asking us additional questions, called the other guests room to sort out confusions...really. Parking cost was outrageous. Contact housekeeping to come to our room at check in to do a reclean, room dirty. My reservation was for 3 people, room not stocked for 3 people at check in with coffee, towels, etc.. Hotel needs serious remodel for the cost. Food served was diner quality at a fine dining cost. I used a lot of points to treat myself to a stay and was so disappointed about the level of treatment at this hotel. Traveled the rest of the week down the CA coast and was upgraded, felt appreciated and given the service that I have come to expect from Holiday Inns.
February 25, 2013
Rated

4.0

out of

5.0
 by
CbishopnJAX
San Fran Holiday Inn
After returning from Napa we chose another Holiday Inn brand as we had amazing stays with the chain throughout this trip. The only down fall was the Concierge --- the gentleman was totally clueless. Offer no help. Example: Didn't know the BART fee, didn't know travel time to airport for a 6:55a flight, didn't know approx, cab fare, and so forth. Finally, we just asked guests in lobby.
February 25, 2013
Rated

3.0

out of

5.0
 by
Cameron1168
Had an experience with a extremely rude bell hop
I had read other previous user comments and had not expected much from this hotel, except for the central location to Fisherman's wharf. However, my wife had terrible encouter with the bell hop when she tried to get a taxi to Union Station. It was our first time visiting the city and my wife asked the concierge how much a taxi would be to Union Station. He said about $25 and directly her to the bell hop. The bell hop then said she should take a private care. When she asked how much the cost, the bell hop said "Do you want the car or not?" She asked again and learned it would be $45, so she asked for a taxi instead. The bell hop was noticeably irritated and snapped at her saying, "What do you want me to do, flag one down?" My wife is not American and she had again it was her first time in San Francisco. If the bell hop was unwilling or unable to hail a taxi, then someone could have simply called their service number and help ensure my wife get where she wanted to go. I seldom write customer comments, but it seemed the staff was more motivated in arranging private cars then helping their guests and the interaction came off as the person wanted to take advantage of a foreigner. I would not suggest others using this particular hotel.
February 24, 2013
Rated

4.0

out of

5.0
 by
gedoraman
good location
Clean room, shower head is VERY low. I am 6' tall and water was hitting my chest. It's not like there was no space above it to raise it up. Parking is unreasonably expensive (45 per day). I paid less at off site parking in Manhattan. This is hotel parking under the hotel. If it was 20-25 would say it was OK. Location is great, close to few tourist sites.
February 24, 2013
Rated

4.0

out of

5.0
 by
DinaDarling
Foundation for International Cooperation Enjoys San Francisco Experience
This hotel did all it could do the accomodate our group during our board meeting in February. The price was well appreciated, the rooms were clean and well kept. The location can't be bear. There are lots of restaurants with wonderful San Francisco fare.
February 23, 2013
Rated

5.0

out of

5.0
 by
AJNOTOJ
Very close to all Tourist spots
This hotel is very centrally located to all the Tourist Spots, with lots of restaurants and food joints around the corner - Starbucks and In and Out !! Yeah !! Only negative is that the Concierge is not the best and the Gym has very little equipment. compared to the size of the hotel. Great value for your $$ Would definitely stay there again on my next visit to SF.
February 22, 2013
Rated

3.0

out of

5.0
 by
ishkabibble
Great Location - and Horrible Location
Great Location: We picked the hotel for its location to everything. It is centrally located and within walking distance to everything on the Wharf, Lombard Street, and the trolley. That was perfect. Horrible Location: What was the exact opposite of perfect was the room location. The room was on the corner of Leavenworth and Beach, overlooking the Cannery. The noise from the bars and the people partying on the street until 2:30 am was unbearable. It sounded like we were at the bar with them - even with the windows closed and the tv on.... I called the desk to request a re-location for the rest of our stay. A few hours later (6:30 am), I called the front desk to cancel my 7:30 am wake-up call, because the street sweeper had done that job for them. It took until 5:00 pm the next day for them to move us to a "quiet room", which was much improved. The remainder of our stay was nice. If you are wanting to get to sleep at any time prior to 3:00 am, demand a QUIET ROOM, or you'll be sorry.
February 22, 2013
Rated

3.0

out of

5.0
 by
kathy13
Noisy
The room we had was very noisy on the street side...also the sheets were so wrinkled it looked like someone else slept in them the night before....very disappointed in this Holiday Inn and we stay in very many.
February 22, 2013
Rated

4.0

out of

5.0
 by
HelenG2012
Good stay in conveniently located hotel
We had a good stay at the Holiday Inn at Fisherman's Wharf for 2 nights at the start of our honeymoon. We were upgraded, to a room with a sofa and some more space, which would have been great had we been staying longer, but as we were ony there for 2 days we did not get to make full use of it, or the hotels other facilities (pool etc#. The hotel had a great loaction for visiting Fisherman's Wharf, seeing Pier 39 #and Sea Lions#, good for the ferry to Alcatraz, and also for using the Trams #Cable Cars#, all of which were on our list of things to see and do in San Fran. The staff were helpful at check in, which was completed quickly and without any issues. All in all a good hotel for us for a short trip, would recommend it for location if Fisherman's Wharf is a desired place to visit #or ferries to Alcatraz etc). Would happily stay there again on our next visit.
February 22, 2013