CHÀO MỪNG BẠN ĐẾN VỚI
Holiday Inn Va Beach-Oceanside (21st St)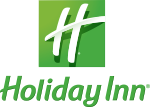 Holiday Inn Va Beach-Oceanside (21st St)
2101 Atlantic Ave.
Virginia Beach, Virginia
23451
United States
Nhận phòng: 4CH
Trả phòng: 11SA
Tuổi nhận phòng: 21
Va Beach-Oceanside (21st St)
2101 Atlantic Ave.
Khoảng cách từ sân bay
Đặt trước với chúng tôi lợi thế
Holiday Inn Va Beach-Oceanside (21st St)
As a guest of the Holiday Inn Va Beach-Oceanside (21st St), you're treated to a stay in the heart of the resort district, which means you're always just steps from fun, food and festivities. Just follow I-264 to the end. It'll bring you right to our hotel's front door.
In Virginia Beach, VA, guests can find many types of entertainment and the best attractions are within walking distance. Nearby venues like Ocean Breeze Water Park, Virginia Beach Sports Center, Virginia Beach Convention Center, Virginia Aquarium and Adventure Park and the Veterans United Home Loan Amphitheater are some of the top destinations for our hotel's guests. The Virginia Beach Boardwalk is right outside the door of the hotel and offers easy access to many shops and restaurants.
Looking for a place to host a function in Virginia Beach? Let our hotel's staff cater your next event. We offer both meeting and banquet space for up to 120 people.
Each of our hotel rooms has a private oceanfront balcony that overlooks the beach and boardwalk so you can start each day with a spectacular sunrise and an ocean breeze. Each room features free fast high-speed Internet access, refrigerators, microwaves and 50" flat screen TVs. Join us at our Hemingway's Oceanfront Restaurant and Bar Pilar, our specialty bar themed after Ernest Hemingway's The Old Man and the Sea. Oceanfront parking is a premium in the peak season. One complimentary parking spot is available per guest room.
Đọc Thêm
Đọc ít hơn
Internet tốc độ cao miễn phí
Internet tốc độ cao miễn phí
Wireless Internet Available in Phòng ở, Suites, Trung tâm dịch vụ doanh nhân, Các khu vực công cộng và Các khu vực họp hành.
Dịch vụ Internet không dây miễn phí cho tất cả các hội viên của IHG® Rewards
Phí Internet không dây tiêu chuẩn: 0 USD
Xe đưa đón / Bãi đậu xe
Có bãi đậu xe tự phục vụ hàng ngày miễn phí
Chính sách đối với thú cưng
Chính sách đối với thú cưng
Thú cưng không được vào
Động vật hỗ trợ được vào
Pets not permitted. Kennels are nearby, please call hotel in advance for details.
Thẻ tín dụng
American Express
Visa
MasterCard
Diners Club
Carte Blanche
JCB
Khám phá
Cơ sở vật chất
Cơ sở không khói thuốc
Số tầng: 12
Tổng số phòng: 149
Số phòng Suite: 10
Số phòng không hút thuốc: 149
Số phòng dành cho người khuyết tật: 7
Có phòng thông nhau
Hỗ trợ người khuyết tật
Các khu vực khách sạn dành cho người khuyết tật

Lối vào công cộng
null
Thang máy
Nhà vệ sinh công cộng
Bàn đăng ký
Cơ sở tập thể dục
Trung tâm dịch vụ doanh nhân
Hồ bơi
Số phòng họp thuận tiện cho người khuyết tật: 1
Các khu vực khách sạn có lối đi lại dành cho người khuyết tật từ lối vào dành cho người khuyết tật

Khu vực đăng ký
Phòng khách thuận tiện cho người khuyết tật
Trung tâm dịch vụ doanh nhân
Phòng họp
Cơ sở tập thể dục
Hồ bơi
Được khách sạn cung cấp

Bãi đậu xe tự phục vụ cho người khuyết tật
Bãi đậu xe van tự phục vụ cho người khuyết tật
Dốc thoải
Ghế tắm di động
TV có phụ đề
Điện thoại có TDD
Báo động/Cảnh báo trực quan trong phòng khách
Báo động trực quan/Cảnh báo trong không gian công cộng