Skip Navigation
English
|
|
|
|

Sign In

Book online or call: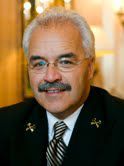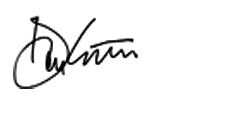 Insider Tips
LOCAL CULTURE
Don't call it Frisco!
San Francisco is a great diverse city, with its people from all parts of the world. We're friendly and enjoy showing off our city, don't hesitate to ask anyone for directions!
HISTORIC SAN FRANCISCO LUXURY HOTEL ON THE CREST OF NOB HILL
As splendid as when it opened in 1926, Mark Hopkins is one of the city's finest historic San Francisco luxury hotels. It's ideally located at the crossing of three cable car lines, just minutes from Union Square. Each suite is furnished in a unique, stately style. Breathtaking views of San Francisco combine with fine dining and a signature 100 Martini menu at Top of the Mark restaurant. Described when it opened as 'architecturally perfect', this San Francisco luxury hotel remains so today.
HOTEL HIGHLIGHTS
Restaurant & Lounges

The legendary Top of the Mark lays the city at your feet with near 360 degree vistas showcasing the beautiful and scenic skyline of San Francisco. ...

Amenities & Services

Our 24-hour fitness centre is equipped with Precor ellipticals, stationary bikes, treadmills and Paramount weight machines, many with flat-screen T...

SPECIAL PACKAGES

There's always something special happening at an InterContinental hotel. Whether you are looking for a fun-filled getaway or a place to host your n...
Mark Hopkins San Francisco
999 California Street
San Francisco , CA , 94108
United States
Front Desk +1-415-3923434
Languages spoken by staff
German, English, Spanish, French, Hindi, Croatian, Hungarian, Indonesian, Italian, Japanese, Dutch , Punjabi, Portuguese, Romanian, Russian, Tagalog, Chinese
Pet Policy
Pets allowed, up to 25lbs, with a non refundable USD50 fee per night. Specific rooms or floor only. Pet cannot be left unattended in guest room.
Pet Fee $50.00 per night
CHECK-IN

3:00 PM

CHECK-OUT

12:00 PM

Late Check out Available
Accessibility
Service animals allowed
14 Room(s) with Accessibility Standards
Parking
Guest Reviews
Rated

4.0

out of

5

 by

766

reviewers.
Rated

4.0

out of

5.0
 by
sosososo
quality
I knew that everyone's trying to save but the bathroom tissue that were used are so flimsy that it actually you use more because it was easy to fray before use.
April 10, 2014
Rated

5.0

out of

5.0
 by
earthquakenicola
confortable
Nice place to stay . Confortable and friendly place, people . Convinient location
April 10, 2014
Rated

3.0

out of

5.0
 by
Whose Socks
Socks
Overall we had a good experience. We stayed at the Holiday Inn for four days. The location is great. After day one we realized there was someone else's socks under the bed. We complained we found socks. When we returned at night one was removed and the matching one was still under the bed. FYI, I don't think there was any benefit to me being a IHG Rewards member.
April 9, 2014
Rated

5.0

out of

5.0
 by
niraj123
Great service
I always stay in holiday inn at fishermans warf, the stay is always comfortable. The entire staff from manager to the staff keeping rooms clean is excellent , each one goes out of the way to help you. It has the best location, easy connectivity to any part of the city and good view from floors facing the bay and bridge. Highly recommended.
April 9, 2014
Rated

5.0

out of

5.0
 by
Timcn
员工服务一流
员工服务非常到位,值得推荐! 地理位置不错,到渔人码头和九区花街都很近。 唯一不足就是停车费有点贵! 最好能对会员免费。
April 9, 2014
Rated

3.0

out of

5.0
 by
Giants2010AND12
Spring Breat trip to SF
While the location of the hotel was great, the room was far less favorable. We had 4 people and felt so cramped in our room. We were only given one option: two double beds. We are used to King size beds, thus it was not a very peaceful sleep. Our room overlooked a city park where transients slept and made noise all day and night. For the money, i would not recommend this hotel.
April 8, 2014
Rated

5.0

out of

5.0
 by
Shelley103
Great hotel right next to the wharf!
I arrived at 10am (5 hours before check in) and they had a room for me! I was able to get my family in and hit the wharf for a long day of fun. The staff was very friendly and treated my family (toddlers too) like old friends. It was very refreshing! Thank you to the staff for such a wonderful stay!
April 8, 2014
Rated

4.0

out of

5.0
 by
Whiskey61
Great price, great location
This is an older holiday inn, but extremely well maintained with an excellent staff. The location can't be beat and for what you get the price is amazing.
April 6, 2014
Rated

5.0

out of

5.0
 by
Samson
Great Except For Street Noise
Only stayed one night and not much time in Hotel except sleeping. My daughter claimed that after being wakened at 4 AM by a man screaming outside the hotel, she could not sleep. We were on the 4th floor so I was surprised anyt street noise would wake us.
April 5, 2014
Rated

4.0

out of

5.0
 by
Vic Traveller
Room amenties
complementary tea and coffee along with a kettle to boil water and a small fridge would be fabulous as these items are always supplied in Australia free of charge
April 4, 2014
Rated

5.0

out of

5.0
 by
bwinc
friendly and very helpful staff
We stayed for 1 full week and were offered and given a fridge complimentary in our room which made our stay more enjoyable. Frances the concierage was incredibly knowledgeable and helpful on where to go, how to get there, and things to do to make things easier to access. Great location could walk to most places. Cleaning staff did a great job and were all so friendly.
April 3, 2014
Rated

4.0

out of

5.0
 by
Sylvia49
Great location
Parking is not so great but I guess that is just San Francisco.
April 2, 2014
Rated

2.0

out of

5.0
 by
chabusco
General staff communication
I have a high regard the way I was treated by all of the staff but one. I found almost all of them very courteous, friendly and wanted to please.
April 2, 2014
Rated

5.0

out of

5.0
 by
hoophoop
clean room
great front desk service, the heated pool was great and the bed was very comfortable.
April 1, 2014
Rated

4.0

out of

5.0
 by
Feverjl
Convenient, clean and comfortable
Close to Fisherman's Wharf, trolleys and sites. Good place to stay and I would recommend it. Our room was next to an alley where folks seems to park their vehicles to avoid the excessive parking fees, who cares except them talking back there in the middle of the night. I would avoid those string of rooms next time. Front desk was cordial, but not exactly friendly. Parking is $40 a day, but that is probably the lay of the land.
March 31, 2014
Rated

5.0

out of

5.0
 by
Eagle62
Very Good Location and Excellently maintained Hotel.
I would stay again. Very Clean and well kept. Everything works and the place is spotlessly clean.
March 31, 2014
Rated

5.0

out of

5.0
 by
Ottawa89
Great Service -- Great Location
This hotel provided great comfort for my family to stay. The staff was available and attentive. The only upgrade they need to make is their wireless. I had to connect with my job a few nights and the wireless was terribly slow.
March 30, 2014
Rated

5.0

out of

5.0
 by
craymom
San Fran Experience
Love the staff and location of the this hotel. The rooms are clean and comfortable. I the only thing that I did to like was the parking. We were assigned to a separate building that was across the street from the main building. Since there was not parking, we had to park at the main building and walk our luggage over across the street. I was glad it was not raining! $40 a night parking should include convenient parking. This was the only thing I was disappointed with.
March 29, 2014
Rated

4.0

out of

5.0
 by
mandygirl
Excellent food and great services
This hotel is within a quick walk to Fisherman's Wharf. I realized later that I would have saved some money by eating at the hotel. Most restaurants at the Wharf are way overpriced. There is a very good chef at this hotel and I was very pleased with breakfast and dinner.
March 28, 2014
Rated

4.0

out of

5.0
 by
rick4363
My Stay
Since we were there for the sites we weren't at the motel except to sleep. The lady at the front desk was exceptional with recommending sites to see and the best way to get around San Fran. They had some work on 1 of the elevators going on so only one was operating but since we weren't there a lot it didn't matter. Having a Denny's in the same building was great. We looked at other places as we were walking around and I believe we made the right choice, a little out of the way to get to the center of town but that's what we were looking for, will definitely stay again when we go to San Fran.
March 27, 2014
Rated

5.0

out of

5.0
 by
mrsr58
great hotel; better than anticipated
i booked the holiday inn after extensive research online. my husband and i have stayed at several holiday inn expresses during our travels and have not been disappointed. this holiday inn (not "the express") did not disappoint either. the check in staff, housekeeping and restaurant staff were all attentive and helpful. it's too bad that overall, parking in SF is so expensive.
March 26, 2014
Rated

4.0

out of

5.0
 by
Fresh off the ranch!
Great location!
This place is so conveniently located at Fisherman's Wharf. Price was competitive IF you book early. Breakfast was good but expensive. Food service was excellent! We used a private car service a lot and staff frowned, but it was more dependable, clean, and on time. Taxi was hard to get and slow. Drivers were reckless! Don't use the airport shuttle. Bad driver with an even worst attitude and reckless driving habits. Staff helpful in booking dinner reservations and answering questions. Had some plumbing problems, but maintenance was there within minutes of our call. Problem was solved and we got a free movie! I will book again!
March 24, 2014
Rated

4.0

out of

5.0
 by
WanderingTaxman1
The Highs are Heavenly; there are some deep lows though.
The key to this hotel is knowing what you want/need while in San Francisco. And learning to compromise on what is less essential will reduce your frustration factor. The proximity to all of the attractions at Fisherman's Wharf and Ghiradelli Square is a HUGE PLUS. Also, having BOTH southbound cable car lines within a couple blocks walk can't beat. Bus lines also run right by the hotel -- really don't need a rental car if you fly into SFO and take BART north. The parking is pricey and the underground lot spaces are very tight. That being said, you are in the heart of the action in SF! The rooms are small and somewhat cramped, especially if you bring along a spouse/partner and add a kid to the mix. Views from the property are less than optimal. Noise from traffic and the 4:20AM dumpster truck will grate on your nerves -- but again, it's all about trade-offs. Elevators are very fast -- which is good, because the lobby and common areas are always very busy with guests. We heard about a dozen identifiable languages to our polyglot ears in the two days we stayed here. Staff were good, but not outstanding. People are not very friendly. You say "Hello" or smile and they almost growl at you -- is it a local diet or water? Beds were too hard; pillows too soft. Bathroom was rather cramped and lots of dust around corners throughout the room. Platinum Priority status virtually ignored - and I earn 210K plus points a year. Overall, worthwhile for the couple of days.
March 24, 2014
Rated

3.0

out of

5.0
 by
RedWoodzLover
TWO buildings?!
We were surprised when we showed up to check in and were directed to a building (also owned by Holiday Inn) next door which meant we had to walk down the block and across the street, then half-way down the next block. There was no pool and one elevator was not working. Had we known there was a possibility of this, we would not have stayed there. Since we have a 6-year old child, we really wanted easy access to the pool which was a long walk down and across the street. Also, the parking ramp fee was outrageously high - $40/day + tax. Most hotels offer free, off-street parking.
March 24, 2014
Rated

4.0

out of

5.0
 by
larry bear
My special anversery stay.
This was our 25th anaversery and we were looking forward to our stay in San Francisco. I ask to stay in the main property as we wanted to be close to everything. But when we checked in we were escorted to the other building which has no connection to the main building. The next day I complained again the next day and they gave me a room on the 4th floor and we were so happy that we moved our stull immediately. After getting to our room we put out cloths away and immediately went out to explore San Francisco. We came back went to bed and we were woken up at 5 AM with all the street cleaners which happened daily. After two days we realized that our door would not lock properly which we found out after the security guard pushed on our door in the middle of the night as he noticed it had a gap in the door and my wife was so scared after that that it took her a couple of days to relax. I prought this to the attention to the fron desk and they sent someone up to fix the door but the problem took akmost 3 days to correct when they finally changed the entire lock. When I check out they told me I would receive a credit on my credit card for $50.00 which was for incidentals which we did not use and they took out when we checked in. Needless to say this was not a great experience for our 25th anaversery.
March 24, 2014
Rated

5.0

out of

5.0
 by
ebark
great location
great location, clean accesible area. great comfort in the bed. negative. no coke machines worked.
March 23, 2014
Rated

4.0

out of

5.0
 by
anonymous70
Good location, clean
Good location, clean rooms, try not to get a room off the pool though. Very nice staff.
March 23, 2014
Rated

4.0

out of

5.0
 by
West Coast Love
Great location but noisy
This hotel was very nice and the rooms were clean and comfortable. My only complaint was the noise outside. It was very noisy at all times of the day and especially early morning, you could hear dumpsters being emptied, loud voices, etc. the price was not too bad for the location. Fisherman's Wharf is a nice tourist area by the bay Very pretty with lots of restaurants and shops.
March 22, 2014
Rated

5.0

out of

5.0
 by
abc675333
Great vacation hotel
The housekeeping staff went above and beyond for our stay and the room was so clean and refreshed each day. The bellmen were so helpful when our scheduled airport shuttle didn't show up, they were able to get a very affordable shuttle in short notice for us.
March 21, 2014
Rated

5.0

out of

5.0
 by
Karla1
Nice place to stay
My daughter goes to school in San Francisco so I drive up to visit every few months. We have been choosing this Holiday Inn each time as the hotel is so close to the harbor and restaurants as well as being such good quality at a reasonable rate. She sometimes stays with us and it's a get-a-way for her as well.
March 21, 2014