Skip Navigation
English
|
|
|
|

Sign In

Book online or call: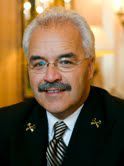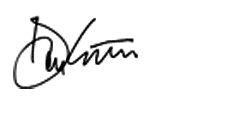 Insider Tips
LOCAL CULTURE
Don't call it Frisco!
San Francisco is a great diverse city, with its people from all parts of the world. We're friendly and enjoy showing off our city, don't hesitate to ask anyone for directions!
HISTORIC SAN FRANCISCO LUXURY HOTEL ON THE CREST OF NOB HILL
As splendid as when it opened in 1926, Mark Hopkins is one of the city's finest historic San Francisco luxury hotels. It's ideally located at the crossing of three cable car lines, just minutes from Union Square. Each suite is furnished in a unique, stately style. Breathtaking views of San Francisco combine with fine dining and a signature 100 Martini menu at Top of the Mark restaurant. Described when it opened as 'architecturally perfect', this San Francisco luxury hotel remains so today.
HOTEL HIGHLIGHTS
Restaurant & Lounges

The legendary Top of the Mark lays the city at your feet with near 360 degree vistas showcasing the beautiful and scenic skyline of San Francisco. ...

Amenities & Services

Our 24-hour fitness centre is equipped with Precor ellipticals, stationary bikes, treadmills and Paramount weight machines, many with flat-screen T...

SPECIAL PACKAGES

There's always something special happening at an InterContinental hotel. Whether you are looking for a fun-filled getaway or a place to host your n...
InterContinental Mark Hopkins San Francisco
999 California Street

San Francisco

,

CA

,

94108

United States

Front Desk

+1-415-3923434
Languages spoken by staff
German, English, Spanish, French, Hindi, Croatian, Hungarian, Indonesian, Italian, Japanese, Dutch , Punjabi, Portuguese, Romanian, Russian, Tagalog, Chinese
Pet Policy
Pets allowed, up to 25lbs, with a non refundable USD50 fee per night. Specific rooms or floor only. Pet cannot be left unattended in guest room.
Pet Fee $50.00 per night
CHECK-IN

3:00 PM

CHECK-OUT

12:00 PM

Late Check out Available
Accessibility
Service animals allowed
14 Room(s) with Accessibility Standards
Parking
Guest Reviews
Rated

4.0

out of

5

 by

820

reviewers.
Rated

4.0

out of

5.0
 by
JK50
Friendly Staff- great bed
Our check-in set a tone of a staff that is well aware, and trained to be devoted to customer service. Front desk and bell staff were excetional.
June 1, 2014
Rated

4.0

out of

5.0
 by
SSPort14
Great Location
My son and I stayed at this location on our very first visit to San Francisco. It is in a wonderful location to Fisherman's Wharf, Golden Gate Bridge, etc. We could walk out of the hotel and hit all kinds of tourist attractions. There was construction right under our window in the alley all day, starting fairly early. But we were too busy enjoying the area to have it bother us very much. The staff was very helpful to direct us to where we needed to go. The underground parking was nice. I would stay here again if in the area.
June 1, 2014
Rated

5.0

out of

5.0
 by
hiker2
Great Value and location
Love this location close to North Beach, Chinatown, the Wharf and mass transit. The staff is amazing and very customer focused....a great place to stay.
June 1, 2014
Rated

4.0

out of

5.0
 by
Penny Dreadful
Comfortable and convenient
We would have liked a greater selection of dishes on the restaurant menu, it seemed to be very limited and the usual American unhealthy variety! We ate there once only, preferring to take our evening meal somewhere else. On the positive side, we had transferred from the Holiday Inn Express and were impressed and grateful for our luggage being brought from that location very promptly.
June 1, 2014
Rated

4.0

out of

5.0
 by
Debora58
Awesome location
Can't beat the location and proximity to the wharf area as well as easy access to Union Square.
May 31, 2014
Rated

3.0

out of

5.0
 by
IntrepidwDog
Recommend with caveat
My visit started off on the wrong foot b/c after I made my way all of the way to room 404, then the card didn't work. (I had made a point of holding it in my hand so there was no way my phone caused the problem.) Front desk apologized, but it was an annoyance after a long flight and schlep into town from SFO. Though I was upgraded to the "IHG Rewards" floor, I did not see any advantage to being there. The room was spacious. The bed was a little hard/lumpy. Linens clean and nice. No coffee/tea/water in room which I found unusual, though I rarely use that set-up anyway. TV felt a little small for the size of the room. I appreciated that there were real wooden hangers (5-7) that one could easily remove from the rod. The bathroom was clean, shower was hot and good pressure. Not enough counter space and poorly positioned toilet tissue roll--it got wet with use of the sink. Aside from check-in, I had no interactions with the service staff. Two night stay, so I passed on housekeeping since I wanted to come and go without worrying about having to wait for housekeeping to finish their work. In summary, for the price point, it was an fine/adequate experience. However, I've stayed at other facilities in the immediate area which cost a little more (~$30-$45 more per night), but were a lot nicer.
May 28, 2014
Rated

5.0

out of

5.0
 by
BrendaAW
Great location for conference in San Francisco
I have managed conferences for my association for many years. Most times the hotel staff and service is the weak link in executing our conference. The staff here excelled at timely communication, quick response to our onsite needs, setups always on time and as requested, food of good quality and presentation, and without pause adjusted our attendee's room rates if they did not get the group rate. Not once did I hear, "I have to check with my supervisor on this". I cannot think of one thing I would improve upon.
May 27, 2014
Rated

3.0

out of

5.0
 by
EatGamer
Decent room, hard bed, room service needs work
The room was what I expect from Holiday Inn but the bed was harder than normal. The room service was terrible - while it was timely the quality of the food was very poor.
May 27, 2014
Rated

4.0

out of

5.0
 by
pigletpilot
Close to all Fishermans Wharf experiences
We chose this hotel because of its location, and it didn't disappoint. However, it is expensive, and being from overseas find the additional taxes that aren't quoted at time of booking frustrating, and lower the value for money rating.
May 24, 2014
Rated

5.0

out of

5.0
 by
HansenTraveler
Comfortable, nice room so close to the Wharf
I stayed just one night for business and checked in early. My original room was not ready so I accepted a different room which was fine with me. My room overlooked the pool, so there were people swimming in the evening but not much noise. I always take earplugs on business travel and went to sleep early and slept well. I had read some reviews that people complained abou the noise, but you have to remember you are in the city close to the tourist attractions. I had taken a nice walk along the wharf and had dinner and it was so pleasant. I would highly recommend this property and hope to have the opportunity to stay there again. I was dissappointed that the breakfast offerings were a bit expensive and would have liked at least the basic amenities offered at other IHG properties for the breakfast. The staff are EXCELLENT!
May 24, 2014
Rated

2.0

out of

5.0
 by
Cruzer76
Great service, very uncomfortable bed, very expensive.
The staff was very helpful and friendly, but this hotel was not what I expected for the price. The bed was very hard, and the sheets had a weird odor. The location is great, but I opted to move down the street to a "no name" hotel that was nicer, and it was half the price.
May 24, 2014
Rated

5.0

out of

5.0
 by
Had fun
Excellent place to stay.
I really enjoyed staying here and look forward to coming back.
May 23, 2014
Rated

5.0

out of

5.0
 by
quilter6
great location
We would stay here again. The location was ideal for site seeing. The streetcars were just outside the door so access was great.
May 22, 2014
Rated

4.0

out of

5.0
 by
Becky G
Perfect Location
We arrived early and 1 of our 2 rooms was available. No big deal. The rooms were big and comfy. The only problem we had was that no one ever came to clean our room or bring new towels. Our waste baskets were overflowing and it would've been nice to have a trash bag to put our trash in. Other than that it was a great stay and I would stay here again.
May 21, 2014
Rated

4.0

out of

5.0
 by
TNZI
Good Experience
I liked that they had two different types of pillows. I do not get this opportunity too often and I usually end up sleeping without a pillow. I would like it more if the hotel offered complimentary breakfast.
May 19, 2014
Rated

4.0

out of

5.0
 by
Susan38
Good hotel in great location but watch for pricey extras
This property is certainly better than the average Holiday Inn. The location is great. Some details still leave it in the category of a lower level property - such as not having a proper closet with a door. But the furnishings were better than I normally expect from Holiday Inn. There was work being done in the lobby that made a bit of a mess but otherwise it looked more modern and welcoming than I expected. We found breakfast price to be way too high. We were only there for 1 night and didn't have a lot of time or we'd have changed plans and gone to the Denny's or something else close by. Had the buffet because prices from the menu were just as high. Food quality was fine but not much selection and definitely not worth the price. When we asked how to get a taxi to the airport, they called for a fixed priced limo without asking us if that was OK. Admittedly the car was nicer and more comfortable than a cab would have been but it was also more expensive. So if you're on a budget, watch out for that. Next time, I'd ask for a taxi to the nearest Bart station and take the train directly to the airport. Or if you're not into public transit, at least ask specifically for a metered taxi if price is important to you.
May 19, 2014
Rated

5.0

out of

5.0
 by
arny543
great location and friendly
A great location for touristing in San Fransisco. Walk to almost everywhere and really close to the cable trolley, so North Beach, the ferry terminal etc are all accessible without driving. Staff are super friendly, right across the board. When in SFO, stay at this hotel!
May 18, 2014
Rated

2.0

out of

5.0
 by
Vinsss
Nothing special
hotel with no surprise. Neither good nor bad ... Prices were expensive, specially breakfast (25$)
May 15, 2014
Rated

5.0

out of

5.0
 by
Penderchow
Comfortable bed Good location
Great location for visiting San Francisco. Easy walk to Fisherman's Wharf sites or to trolley's or buses.
May 15, 2014
Rated

2.0

out of

5.0
 by
Coldsmoke
Consider an alternative....
Holiday Inn's are generally a known quantity and that is why I tend to book my hotel there. In this case though it is not a typical Holiday Inn. Their on premise restaurant is absolutely ridiculous in the prices they charge. $47.00 for a basic breakfast is completely nuts. To add insult to injury, snacks in their gift shop are just as exorbitantly priced. $17.00 for two soda's and two small snacks. Last, the building borders an alley that apparently is used for late night car enthusiasts and the noise is unusually loud in the wee hours of the morning. I'd recommend you look elsewhere particularly if you want reasonably priced food on premise and a quiet nights sleep.
May 14, 2014
Rated

5.0

out of

5.0
 by
Jakeh1132
Excellent Experience for Destination Wedding
We recently returned from our destination wedding in the Bay Area. The Holiday Inn Fisherman's Wharf was the hotel for us, all 40 of our guests, and the Welcome Reception. From the very beginning of our wedding planning process, Melissa and Carol in Sales & Catering were amazing to work with. They were timely in response to our questions, helpful with suggestions to make the experience for our guests better, and understanding of our needs. Once we arrived, they made sure that not only were our requests taken care of, but also that any requests by our guests were treated with extra attention. I can say without a doubt that our wedding experience was more special because of our decision to use the Holiday Inn Fisherman's Wharf. I would recommend using this location for a weekend stay, wedding, or conference. They take customer service to a whole new level. Thanks for making our wedding experience in the Bay Area extra special!
May 11, 2014
Rated

5.0

out of

5.0
 by
Jim81
Nice and great service.
my wife is handicap, with a cane and everyone was very helpful. The bellhop was very helpful. The only problem was that we needed a taxi and no one was at the front door to flag down a cab for us. We did park in the handicap parking in front and it was more convenient for us. We have always stayed at Holiday Inn San Francisco-Fishermans Wharf and never had a problem.
May 8, 2014
Rated

4.0

out of

5.0
 by
Viv32
Great except for technical difficulties
We stayed in a business room, which was nicely equipped with a microwave and fridge and was a good size. The beds were very comfortable. Staff were very friendly, the concierge was extremely helpful, and the location was excellent. The only real complaint we had was that the technology was a real problem. The wi-fi connection only worked first thing in the morning--when we tried to use it at night, the signal was so weak, we couldn't even check e-mail, let alone stream a video. My daughter called the IT helpline four times in one evening, but they couldn't get it straightened out. Also, the in-room video checkout didn't work. We just kept getting error messages and had to check out downstairs. Overall, I would gladly recommend this hotel, but if I'd paid for the wi-fi, I would be requesting a refund.
May 7, 2014
Rated

5.0

out of

5.0
 by
smiley17
RESTAURANT
ARRIVED 15 MIN. BEFORE BREAKFAST WAS FINISHING.WAS VERY RUSH .THE PERSON SHOULD HAVE TOLD US BEFORE SERVING US.THAT'S THE ONLY TIME WE VISITED THE RESTAURANT.
May 7, 2014
Rated

5.0

out of

5.0
 by
Faye-Faye
Super experience
Great hotel for enjoying Fisherman's Wharf. Within walking distance of the area. The staff was very accommodating and pleasant. Room was quiet and super clean. Highly recommend.
May 3, 2014
Rated

4.0

out of

5.0
shorth san francisco break
the best thing was the location, could not have been better
May 1, 2014
Rated

5.0

out of

5.0
 by
GranandTag
Quiet
Grandson and I traveled by Amtrak to San Francisco for Spring break. Holiday Inn Fisherman's Wharf was very convenient for things a 6 year old would like such as the cable car, streetcar, trip to Muir Woods and ride across the bay via ferry.
April 29, 2014
Rated

2.0

out of

5.0
 by
Anaya
Poor
Run down, need to work on customer service, address items that aren't working (internet, printer, elevator), be up front with availability of rooms, parking fee, etc.
April 29, 2014
Rated

5.0

out of

5.0
 by
Tru7
loved the stay, comfortable and staff is very accomodating
I was book for one night instead of two. When I called in to have them fix the error, they were very nice and took care of me. I requested adjoining rooms or very close to each other and they got me close to each other. While I was at hotel I asked if we could have the adjoining room connected to ours and they made it happened and held the room for us until it was available and not rushing us out of the other room we had first. They were so friendly and accomodating and lowered the price by $20 each room as a courtesy.. Above and beyond in my opinion. Only my second time staying at this location and I will be sure to only book here in the future. Very happily satisified!!
April 28, 2014
Rated

4.0

out of

5.0
 by
Teri414
Good Location - good for families
We read reviews first and so asked to be placed in the main building, not the one across the street. This worked better as we had young kids. The hotel restaurant is reasonably priced and kids under 12 eat free. Menu choice is limited and food is good - service in the restaurant was FANTASTIC! Wonderful, attentive servers. The front staff is kind and they have daily baskets of fresh apples, which our kids loved. The rooms are relaxing and comfy beds - a little noisy until about 11 pm, but we had a white noise machine so it didn't really bother us. We faced the front of the hotel and were on the second floor. I think this hotel is overpriced considering there is no fridge or microwave (except at a cost#. We just bought a disposable cooler from the local Walgreens and filled it with ice machine ice each nght #kept milk, cheese, restaurant leftovers etc.#. My only other complaint was that housekeeping didn't refill coffee, tea, shampoo etc. regularly. I left a tip one day asking for extras, and for robes which we got - that was nice. The bathrooms also weren't cleaned as thoroughly as I would like #mould under the soap holder in the tub, and hair on the floor not cleaned thoroughly each day#. Location is good, but not at night - a park across the street is home to several homeless people, so our kids were scared to go out at night. The closest walgreens only has the basics. Great location for sure though. CHECK-OUT: We asked to have our luggage held, which they did. The Bellman#?) said he would reserve a ride for us for a deposit. We thought it was a taxi, but when we returned for our reserved time, it was a hotel car. They did not take Credit Cards and we were almost out of US cash. We thought the amount we paid the bellman and driver together covered the gratuity, but it did not and the driver let us know that when we reached our destination. He suggested we use an ATM, which we did not want to do because of the extra charges. It was also more expensive taking the hotel car than our initial taxi ride from the airport to the hotel when we first arrived. I suggest taking a taxi or asking the Bellman for a better rate.
April 27, 2014