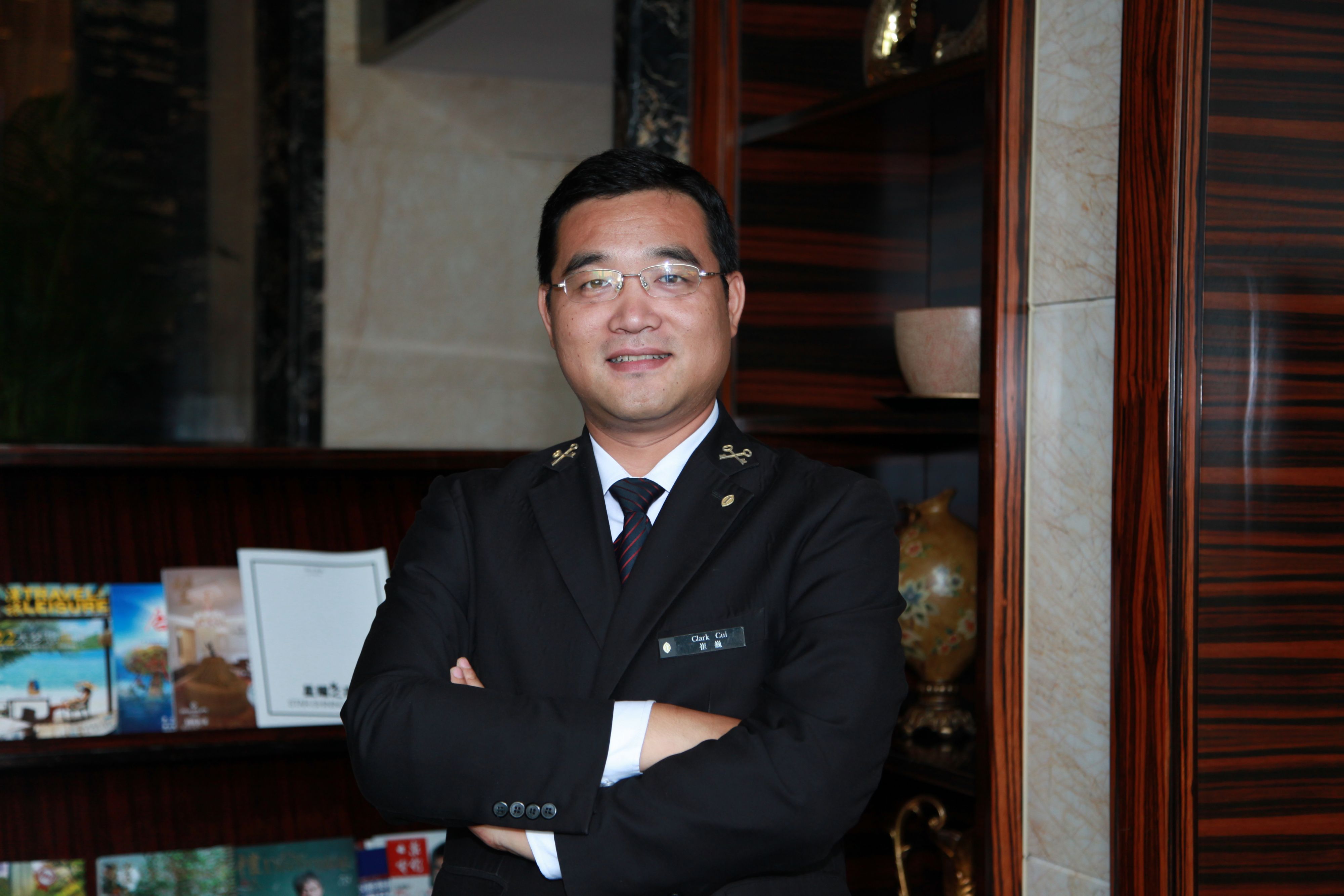 Clark Cui
Chief Concierge 86031557833337
Welcome To Tangshan
A very warm welcome to the InterContinental Tangshan. My concierge team and I are honoured to be at your service. We are ready to attend your every and we look forward to sharing our knowledge about the unique culture and traditions of Tangshan.
InterContinental Tanghan is located in Wanda Plaza, which is the heart of Tangshan's business and commercial district. The hotel is only 10 minutes drive to Tangshan train station and 40 minutes drive to Tangshan Sannvhe airport, it is a "home away from home" with all of the touches to be expected from an InterContinental branded property.
MORNING

Get a deep breath in the morning, Tangshan Seismic Memorial and Da Zhao Park is just a stroll from the hotel, the hotel leads you to explore this rejuvenated city just by walking around. After, you may enjoy a freshly brewed morning coffee in Phoenix All Day Dining restaurant or have a full breakfast to make your day energetic!

AFTERNOON

You can spend your whole leisurely afternoon sight-seeing around the South Lake of Tangshan. You will feel it indeed worthwhile to see. It enjoys an advantageous geographical location and an elegant environment. Green trees embrace the lake in their arms and water lily spread over the water from one side to another. It is a natural "oxygen bar " and a wonderland .Then you can visit Park of Tangshan Earthquake Ruins, Kailuan National Mining Park and China Tourism Culture Expro Park to experience multidimensional Tangshan

EVENING

After dinner, you could walk to the Tangshan Earthquake Monument square near our hotel. The Square is one the best places to experience. Additional, attractions include the Wanda International Theatre, Super Star KTV and the bar street for evening entertainment. The theatre is equipped with an IMAX screen; while the so-called "KTV" singing entertainment is a popular form of nightlife in China.
LOCAL CULTURE

Local weather is dry, please preserve moisturized.

Tangshan is located along BoHai Bay, it's hot in summer, cold in winner, while warm in spring and fall. Rain and snow are commen in the city.




table manner

Whenever someone refills your tea cup with tea instead of saying 'thank you', you can simply tap your index and middle fingers on the table next to your tea cup.




DID YOU KNOW ?

Tang

Tangshan is one of the first arisen places of China's modern industry. The first standard railway in China was the six-mile track laid between Hsukochuang and Tangshan, the first white chinaware manufactory and the first and largest cement manufactory were constructed in Tangshan as well. The city is known as "the Cradle of China's Modern Industry" and "the Capital of Northern Chinaware".




Mung Bean Gezha

Mung Bean Gezha is one of the most famous Tangshan foods, which is an essential food for common people's festivals, weddings and funerals, welcoming vistors and seeing them off. It is said locally that "one who hasn't had gezha feast, cannot be considered as having been to Tangshan"




Qianxi Chestnut

Qianxi chestnut referring to the Chinese chestnut grown in Qianxi district of Tangshan, has a long history dating back to 2000 years ago. It has bright color shell, easily peeled skin, yellowish nuts, delicate flesh, tastes sweet and crisp.




Pieces caly oven rolls

Pieces caly oven rolls- the shape of a snare drum and size of chess win the name. It contains the lard and sesame oil, with meat, sugar, sausage, ham and other assorted substance as the stuffing. It has a golden color and been baked crispy thoroughly, and has delicious meat stuffing. The crispy palatability is not greasy, and it is easy to preserve.




WHAT TO PACK

moisture cream

Moisture cream is suggested as the weather is dry.




umbrella

An umbrella or a light raincoat may be useful during the rainy season (roughly June - August).



InterContinental Tangshan
No.11 Wenhua Road, Tangshan

Tangshan

,

063000

China, People's Republic Of

Front Desk

+86-315-5783333