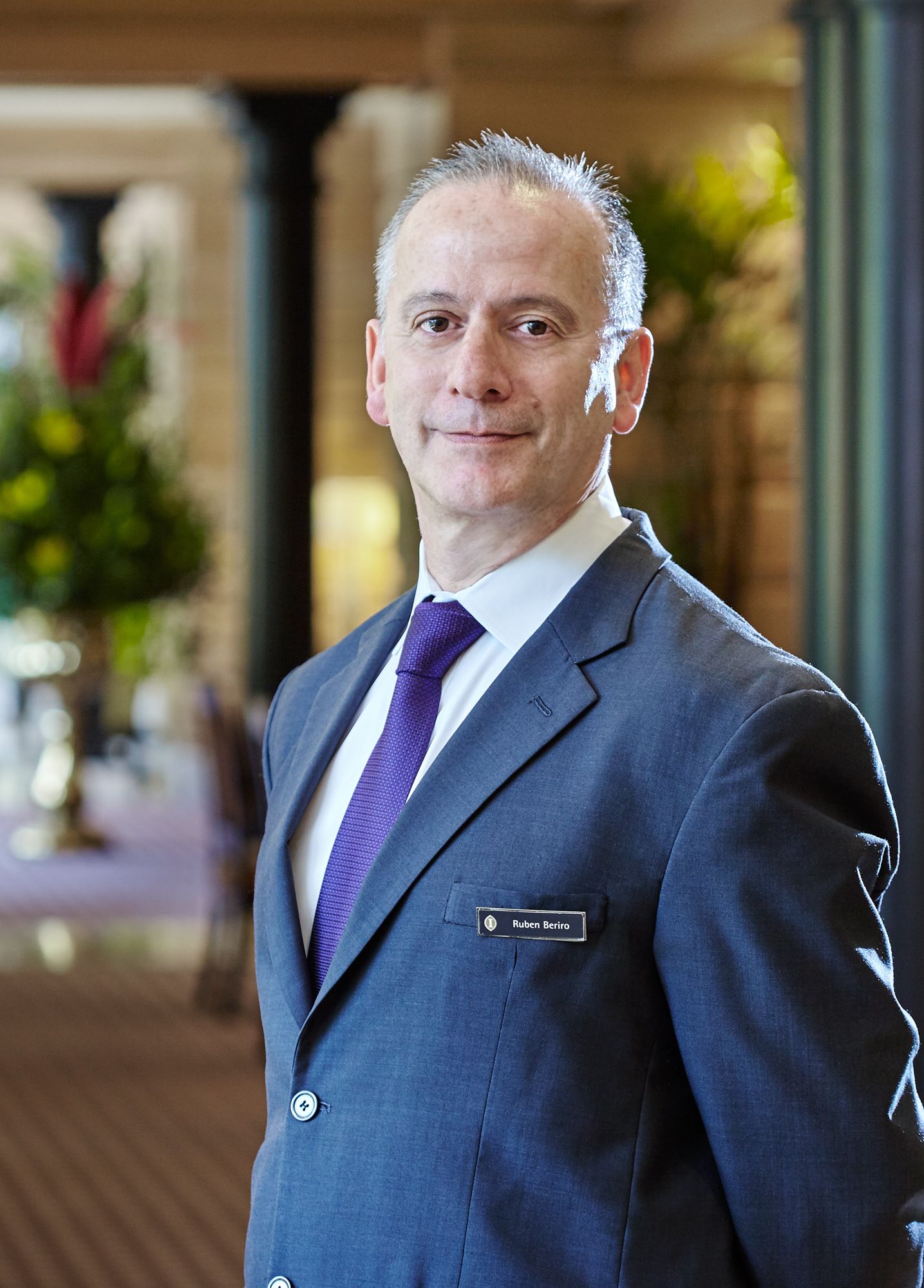 Ruben Beriro
Concierge 5411434071007367
Welcome To Buenos Aires
Welcome to the InterContinental Hotel Buenos Aires. We hope that the comfort of our hotel, and the warmth of our staff are some of your best memories of this magnificent city.
InterContinental Buenos Aires brings 1930s sophistication and service to Old Town. It's easy to feel the Argentinean spirit when you're so close to cultural mainstays such as tango academies, theatres, traditional coffee shops and the soccer stadium. The financial district, San Telmo and the famous Calle Florida shopping street are within walking distance.
MORNING

Start the day with coffee and a croissant at the Cafè La Puerto Rico, an atmospheric spot, open since 1887, just four blocks from the hotel. Afterwards, walk to the Plaza Congreso which is a good place to get a taste of where you are. The monuments in the centre of the plaza were built to commemorate Argentine independence and are rich in symbolism. The granite steps leading up to the main statue represent the Andes mountains and the wading pool on the far side represents the Atlantic Ocean. I feel that the architecture in this area is a good example of the blend of Spanish and native influences that have made this city what it is.

AFTERNOON

You can have a great lunch at the restaurant Monserrat, which does an absolutely sumptuous steak, and then visit the bustling Recoleta neighbourhood. This area has big parks, handicraft markets and lots of coffee shops where you can watch Buenos Aires buzz around you. And for history buffs, you will find the extraordinary Recoleta cemetery, where the graves of Argentine aristocrats almost appear to compete with each other for splendour in death. You can take a guided tour or just walk around and enjoy the splendour of this place, which also houses the remains of Eva Perón.

EVENING

A classic place to eat just two blocks from the hotel is the Palacio Español, which used to be a club for our Spanish ancestors but is now a restaurant with fabulous seafood. Afterwards, you can see a captivating tango show at El Querandí, a romantic club with a very intimate feel. The sensual dancing is quite mesmerising, with every sway of the hips or flick of the head holding your gaze. The whole experience harks back to the class and style of the golden age of Buenos Aires.
LOCAL CULTURE

The City

The city is largely laid out on the standard Spanish colonial-style grid pattern of wide avenidas and narrower calles in regular blocks, called cuadras or manzanas, with a regular numbering system that makes navigation relatively easy.




Greetings

In Argentina it is customary to greet men and women with a kiss on the cheek.




Restaurants Hours

Lunch is typically served between noon and 4pm. Dinner is served between 8pm and midnight.




TAXI

Radiotaxi is the most reliable taxi company. Ask our bell staff to call you a safe radio taxi.




Tips

The tip is not included in the bill for bars, restaurants and taxis. An appropriate tip would be about 10 percent of the bill.




DID YOU KNOW ?

Club Español

A splendid restaurant with a celebratory atmosphere and gorgeous architecture designed by the Dutch architect E Folkers in 1907.




Las Violetas Cafè

A very authentic café. The architectural design of this 120 year-old spot makes it a remarkable and humbling experience to visit.




Teatro Municipal General San Martìn

Designed in the 1950s by architect Mario Roberto Alvarez, this is considered to be comparable internationally to the auditorium of the Berlin Philharmonic.




The Kavanagh

When it was inaugurated in 1936, this odd 120 meters high building became the tallest one in Latin America and remained so for many years. It has 32 floors and 105 apartments. The building, which has been a national historic monument since 1999, has won several architecture prizes. It was made upon the request of the wealthy Corina Kavanagh, who decided to build on one of her properties a daring concrete mass with pure geometrical lines which were quite advanced back then.




Arts in the City

Buenos Aires' Cultural life is multifaceted. You have a choice of more than 100 theaters, one Opera house and numerous music and dance festivals. Once a year Buenos Aires Museums throw their own party. Since 2004 it has been decided that a given Saturday in spring Museums remain open between 07.00pm and 02.00am, displaying a wide range of aesthetic proposals.




WHAT TO PACK

Pesos

We recommend that you exchange some money before travelling. Around 50 US dollars, for taxis, incidentals and small stores that might not accept dollars.




Shopping

Most of the shops and shopping malls take US dollars, pesos and credit cards. Only a few stores accept Travellers Checks (passport is required to use them). In case if you need to change Dollars to Pesos it must be done in Banks or Exchange Companies, Passport will be required to make the transaction. The banks opening time are from 10am to 3pm, and the Exchange companies from 10am to 7pm.



InterContinental Buenos Aires
809 Moreno St

Buenos Aires

,

C1091AAQ

Argentina

Front Desk

+54-11-43407100
Languages spoken by staff
German, English, Spanish, French, Italian, Dutch , Portuguese
Pet Policy
Contact hotel for details