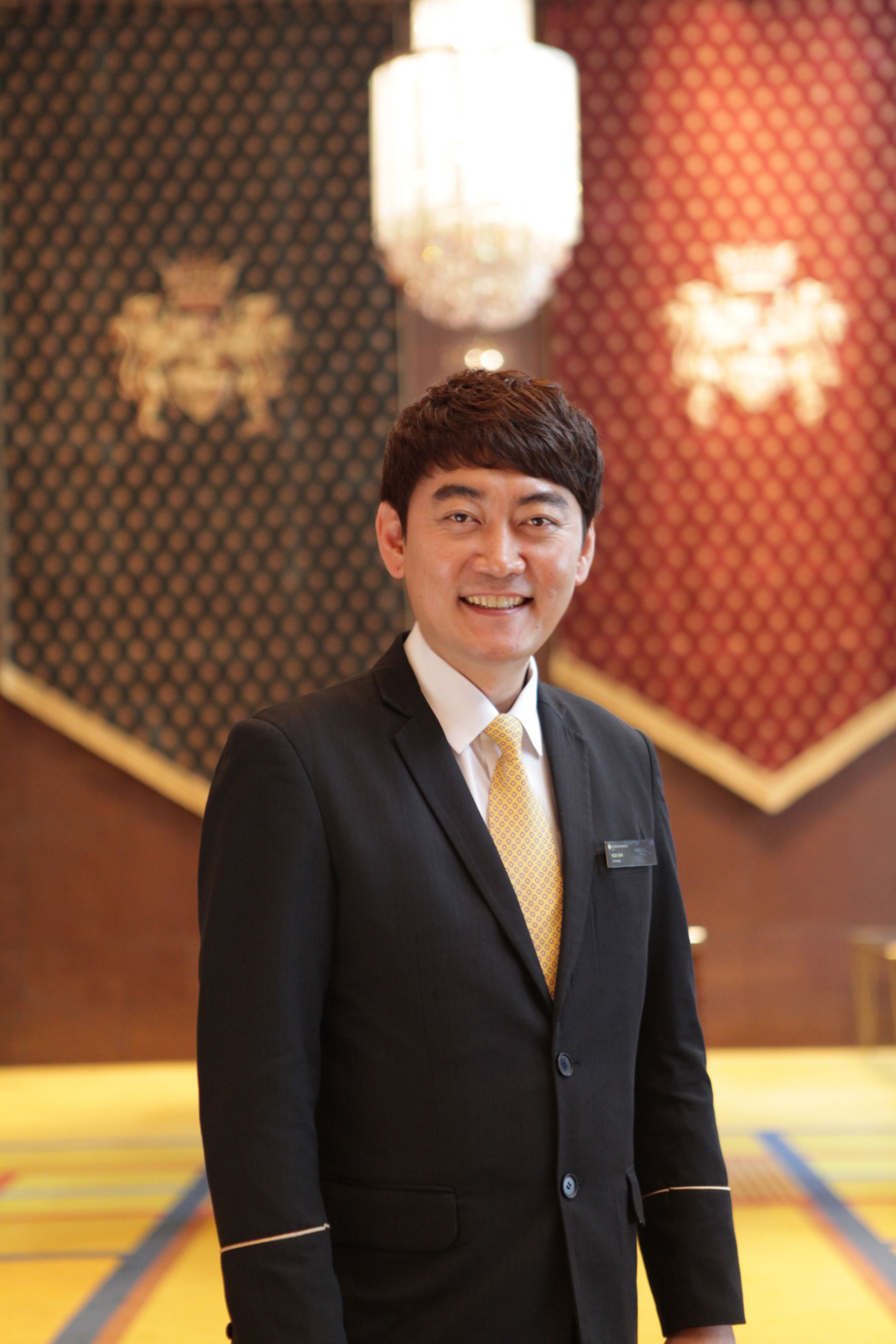 Fox Kim
Concierge Manager 8225597525
Welcome To Seoul
Our Concierge team is very excited to welcome you to Seoul, and look forward to meeting you in person and creating a wonderful experience for you . We promise you a lasting impression of Korea.
Grand InterContinental Seoul Parnas is well-known for luxurious accommodations, impeccable service, and fine dining venues. At Gangnam in the center of Seoul, the hotel is convenient to business, shopping, entertainment, cultural activities and all forms of transportation along with the Coex Complex, which includes the World Trade Center, convention & exhibition center, a casino, hundreds of shops, and more.
MORNING

Start a day with watching a beautiful sunrise from the Han River in your room. There is a temple in front of our hotel named the Bong Eun Sa which is a secondary one in its size and age in Seoul. Walk inside of this temple and feel the chaste and pure atmosphere of its unique oriental emotion. After taking a walk, stop by one of the famous fancy Korean soup restaurant, BonJuk. They have various kind of Korean traditional soup made by fresh seafoods and vegetables as well. We strongly recommend you to try some 'ear shell soup'. It tastes great and is also good for your health. It offers special opportunity to have unforgetable memories to you in Seoul.

AFTERNOON

Visit Insa-dong area. Insa-dong is the street which is lined with hundreds of art galleries & antique shops. They sell all sorts of Korean antiques and traditional souvenirs, and the area looks like a big art museum. You can rest at a traditional Korean tea house, named Yetchatchip. And then have a lunch at traditional Korean restaurant at the restauraunt, Sancheon, which is famous for its food quality and price. We are sure that you will have a memorable moment in Insadong.

EVENING

To finish the wonderful & beautiful day in Seoul, we recommend you to visit the Seoul N Tower, a landmark of the metropolitan city of Seoul. It offers a great view, fun, and excitement. Many citizens and foreign tourists have visited the Tower and were taken by the scenic view of the city while also enjoying the nature of Namsan mountain. Seoul Tower is located on the peak of Namsan in Seoul, a city of 10 million people around downtown. You will have an unforgettable experience at N Seoul Tower, the best place to view the city, with its convenient facilities and fantastic surroundings.
LOCAL CULTURE

The General Culture

When having a meal with the elder person wait for the elders to hold their spoon first.




The Tipping Culture

Tipping is not customary in Korea. Sometimes, expensive restaurants and luxury hotels may add a service charge of 10%. Thus, you do not necessarily have to prepare for the extra charges since it will be included in the bill.




Traveler tips

Buses and vending machines accept cash and card.




Cultural sensitivities

Please take off your shoes when you visit someone's house in Korea.




Cultural sensitivities

When you receive or give an item from your elders, please use two hands.




DID YOU KNOW ?

Chongdong Theater

Classical Korean music, soap opera, and other performances are regularly presented here. A traditional teahouse and an art shop and costume photo corner are also there.




Ewha Womans University Vicinity

Situated in the largest college streets near Sinchon Intersection, this area is recognized as one of the trendiest fashion shop streets.




Chongro 3 ga

There are many movable bars on a covered wagon in which liquor and some simple side dishes are served; a covered wagon(pojangmacha) bar




Dosan Park

Across from the Cine House is this memorial garden for Ahn Chang-ho, a patriot martyr during the Japanese Occupation. Its vicinity is famous for the up-market restaurants and cafes.




Shindangdong "Tteokbok- Ki Alley"

There are different types of rice cakes, different ingredients, sweet and salty,white, pink or green, and they are used to decorate banquet tables(i.e.,first birthdays). Nobody is certain, but people started to use plain white "ttoks" to cook.




WHAT TO PACK

Clothes

In Korea, there are four different seasons. Guests have to check the season and weather in advance to bring their outwear properly.




First Aid

It is recommended to bring some medication depends on your own health condition - so you can save some money and time just in case of emergency situation.




Guide Book

We suggest investing in a guide book and map to get a better understanding of the culture of Seoul and Korea.



InterContinental Grand Seoul Parnas
521 Teheran-Ro

Seoul

,

135-732

Korea, Republic Of

Front Desk

+82-2-5555656
Languages spoken by staff
English, Japanese, Korean, Chinese
Pet Policy
Guests are not allowed to bring pets with the exception of guide dogs into the hotel according to local health and hygiene regulations. Please contact the Concierge Desk for alternative arrangements.